I made a huge mistake the first time we moved. I didn't acclimate my dog to our new place properly and ended up rushing Rigby to the vet with some digestive issues if you get what I'm saying. Just like humans, dogs can get stressed and have health consequences too. And if you're like me and hadn't considered the impact of moving with dogs, then I'm hoping I can help you keep both you and your pup stress-free.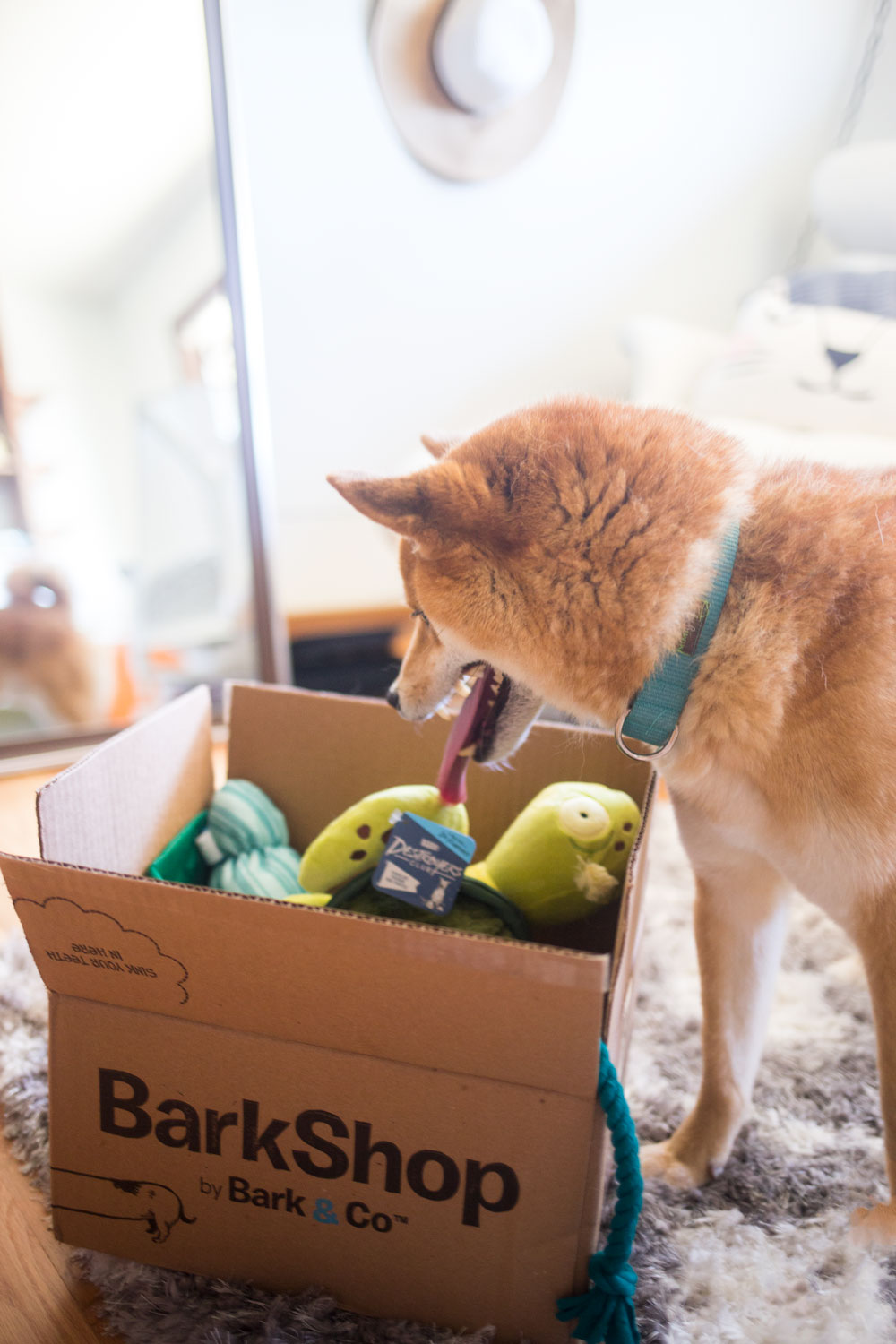 Disclosure: This is a sponsored post written by me on behalf of BARK. All opinions are 100% mine.
Moving with Dogs Tips and Tricks
When we moved this time around, I had quite a few questions from friends and family on how Rigby was handling things. Unlike last time, I was proud to announce that he seemed to be doing just fine! No emergency vet visits occurred, and Rigby's tummy troubles seemed to be nowhere to be found. (And if you've taken any 4 am bathroom trips for a fussy dog like I have, then you know this is a real blessing. Seriously.) Because of what I experienced on our first move, I wanted to share what I've learned about moving with a sensitive pup in the hopes that you and your pup are feeling good about a move or a life change!
If I've learned anything about dog ownership, it's that a busy dog is a good dog. And active Rigby is! He's often into everything, sniffing everything and making sure it passes his inspection. While he's not destructive to our belongings, his toys are another story. That's why I was so thrilled to partner with BARK to be able to try out their new Destroyers Club with Rigby. And it's so timely to our life right now – with everything in transition in our house, from floors being ripped up to contractors in and out all day long, things are a bit hectic, to say the least!
Keep your pup occupied
Keeping dogs occupied while in transition is key. Left to themselves, they may get stressed or nervous about what is going on around them. BARK wants pet parents to be able to please all dogs and keep them safe, even the most destructive. After all, there's nothing wrong destruction, as long as it's on the right things, of course! When we moved most recently, I knew I had to get Rigby unique toys and treats just for the new house. Whenever we would go there, I'd bring out the "special" toys and treats, and it would be a celebration. He'd play with his new toys only at the new house, and it would be a fun experience so that when we eventually lived there permanently, it wouldn't be scary.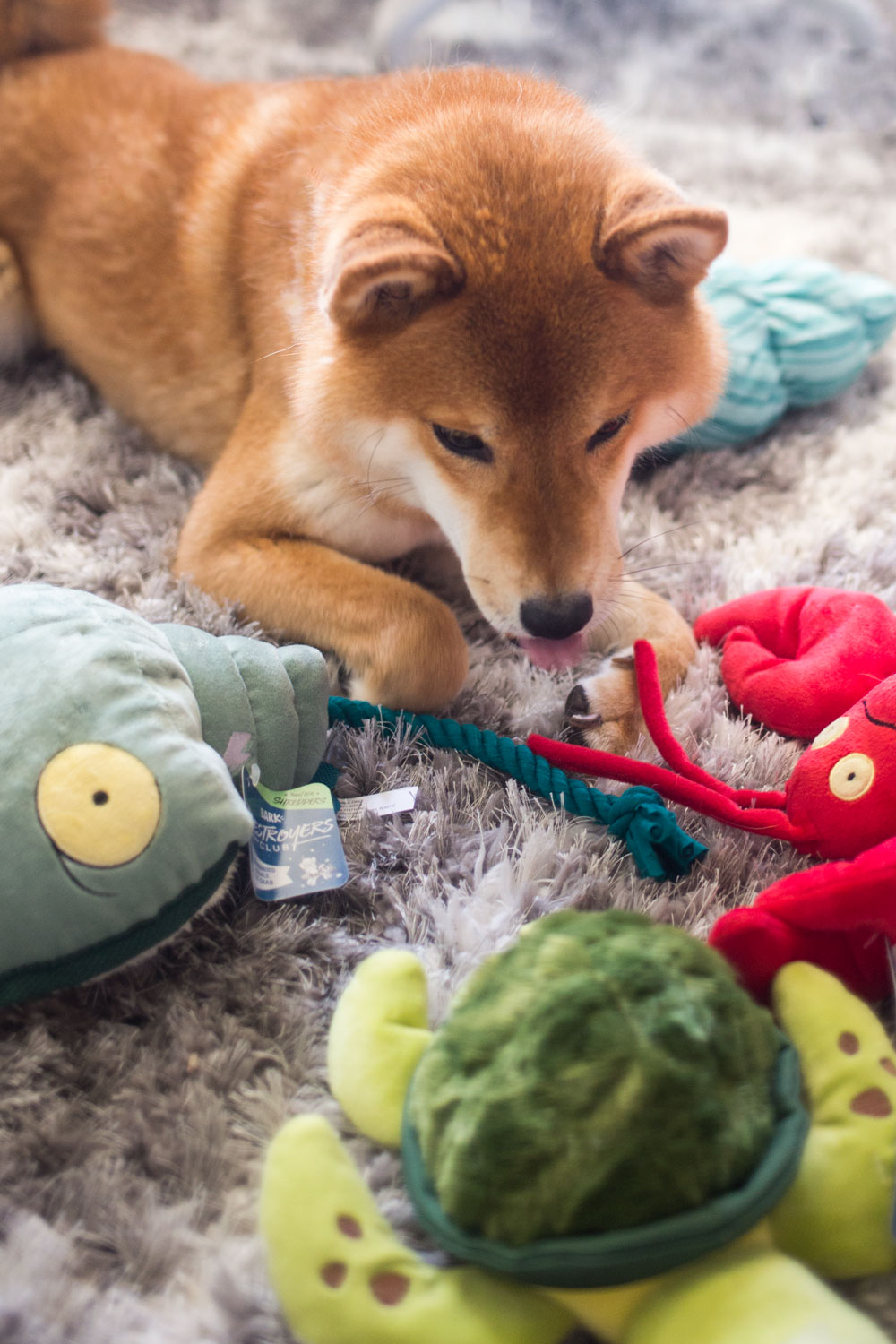 BARK's Destroyers Club is perfect for busy dogs of all kinds, be it thrashers (those that like to shake their "prey" and thrash it around), squeaker seekers (those obsessed with the noisiest of toys and loves pulling them out), shredders (those pups who love gripping and ripping) or de-fluffers (for dogs who can't get enough fluff), BARK has you covered. Toys start at $8, and even better, BARK is rewarding toy destruction! Join the club to unlock prizes like trophy toys and credits by submitting photos of your dog's destruction skills or buying Destroyers Club toys. Learn more about Destroyers Club here.
Rigby received an assortment of toys from BARK, perfect for a dog who loves ALL of the destruction. After trying the Under the Seams Collection, I was thrilled with the high-quality construction, fun and interesting shapes and textures, and find the value to be on point with what I'm used to paying for lesser quality toys at the pet store. Plus, who doesn't love the fun ocean theme? Being so close to the water here in the Pacific Northwest, this collection reminds me of some of our favorite spots! Shop all Destroyers Club toys here.
Introduce them slowly
I know it's not always possible, but if you can, introduce your pup to their new environment slowly. We made several trips to our new house both with and without Rigby. I didn't want to overwhelm him with the big change, so we kept time there short and fun. As I mentioned before, we always had special treats and toys at the new house, and we made sure we were having a fun time whenever we were there. Most of the time, we didn't do much as the house was empty for most of these visits, but I also took him when we had people coming in and out to do window measurements, estimates, and family over to share our new home. I think having "normal" happenings in our new house with him there helped him to understand that we were going to be living here and it wasn't scary or strange.
Keep up your routine
It's tough when in transition, but maintaining your pup's routine as much as possible is important. Dogs tend to be creatures of habit (or mine is anyway if his knowledge of breakfast and dinner time is any indication…) so keeping some semblance of a normal schedule is helpful. During this time, I did my best to keep his breakfast and dinners to the same time frame, as well as his general walking times. Because we were living in two places at once essentially, some things were markedly different from usual, but we did the best we could. And of course, it's important not to forget to have fun with your dog! Too much stress isn't good for humans either. ;)
Don't make any other life changes and keep stress levels to a minimum
If you can help it, make sure you're not changing too many things in your home life at once. Last summer Rigby saw our condo getting worked on, lots of late nights and a move all in the span of 2 weeks. This was overwhelming for our little dude, so if possible, don't pile on the change.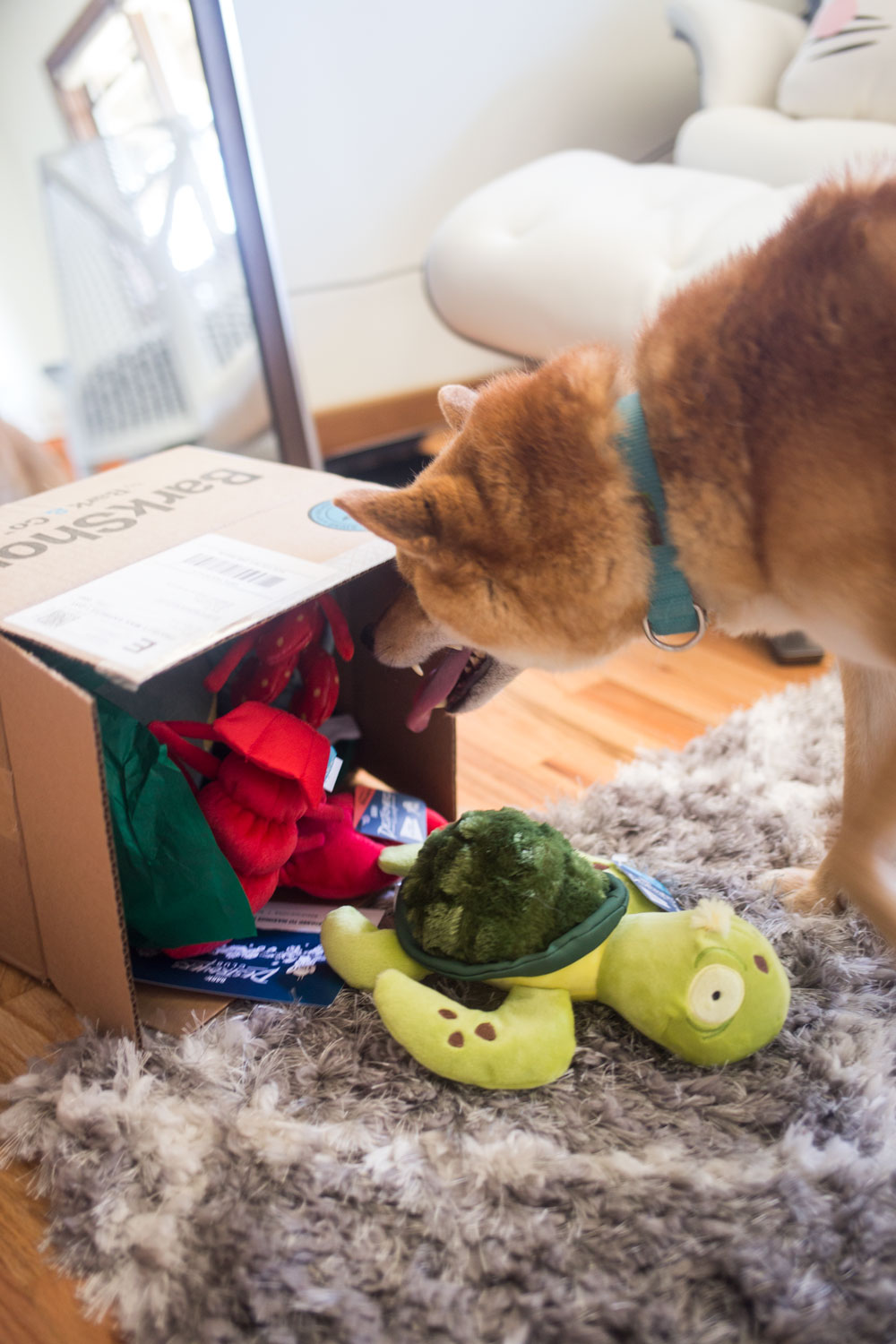 If I'm honest, this one is the toughest of all. I mean, it's easy enough to buy your dog some new toys and treats, and even make a few extra stops to your new digs. But keeping stress levels in check? Not so easy for this girl. If there's anything I've learned about moving, it's that often things don't go as planned and this definitely is stressful! Ultimately, don't let big changes don't get you or your dog down. If you maintain good energy, then your pup will too.
When life gets crazy, whether like us you're in the process of moving or having major renovations on your house, or you just have a pup who is in need of some stability, I hope these tips and tricks have been helpful. Don't forget to keep your pup busy all of the time with BARK's new Destroyer Club – because even if you're not on the move or in a life transition, pups deserve fun any day! Learn more about the Destroyers Club, and treat yourself and your pup to some fun. (Rigby highly recommends Lanky Larry the Lobster and Horseshoed Horace the Crab, but you can shop all Destroyers Club toys here.)
Have you moved with your pup? How did they handle the stress? If not, let me know what destroyer type your pup is in the comments! :)