The summer weather in Seattle may have gotten off to a slow start, but it's here and there is no better time to dig into the perfect beach read! I'm excited to partner with HTP Books to share four of the perfect summer books from bestselling authors and where you can read them around the greater Seattle area. After all, there's nothing like the perfect relaxing spot to cozy up with a good book and our weather this season just cannot be beat!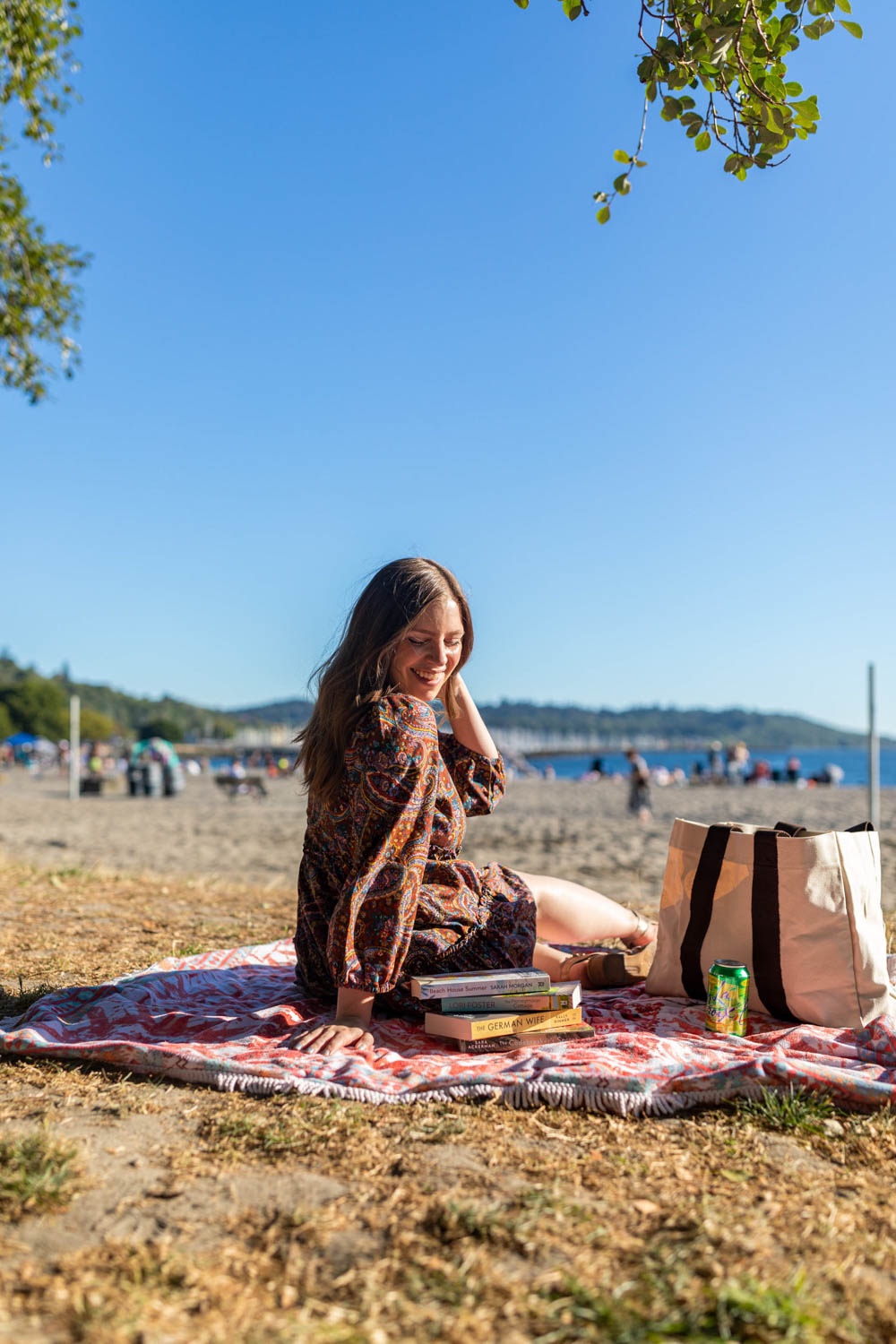 This post is sponsored by HTP Books
Whether you're looking for a lively beach location, serene lakeside spot, cozy coffee shop, or an unusual park view, read on to see my four summer fiction novel picks and where to read them!
Grab Beach House Summer & Head to Golden Gardens
Is there anything better than a summer picnic at the beach? One of our favorite spots to get our fill of summer sunshine is at Golden Gardens in Ballard. We grab sandwiches at Un Bien and head to a shady spot to enjoy them. After, while in a slight food coma, is the perfect time to people watch at this lively beach park and dig into Beach House Summer by Sarah Morgan.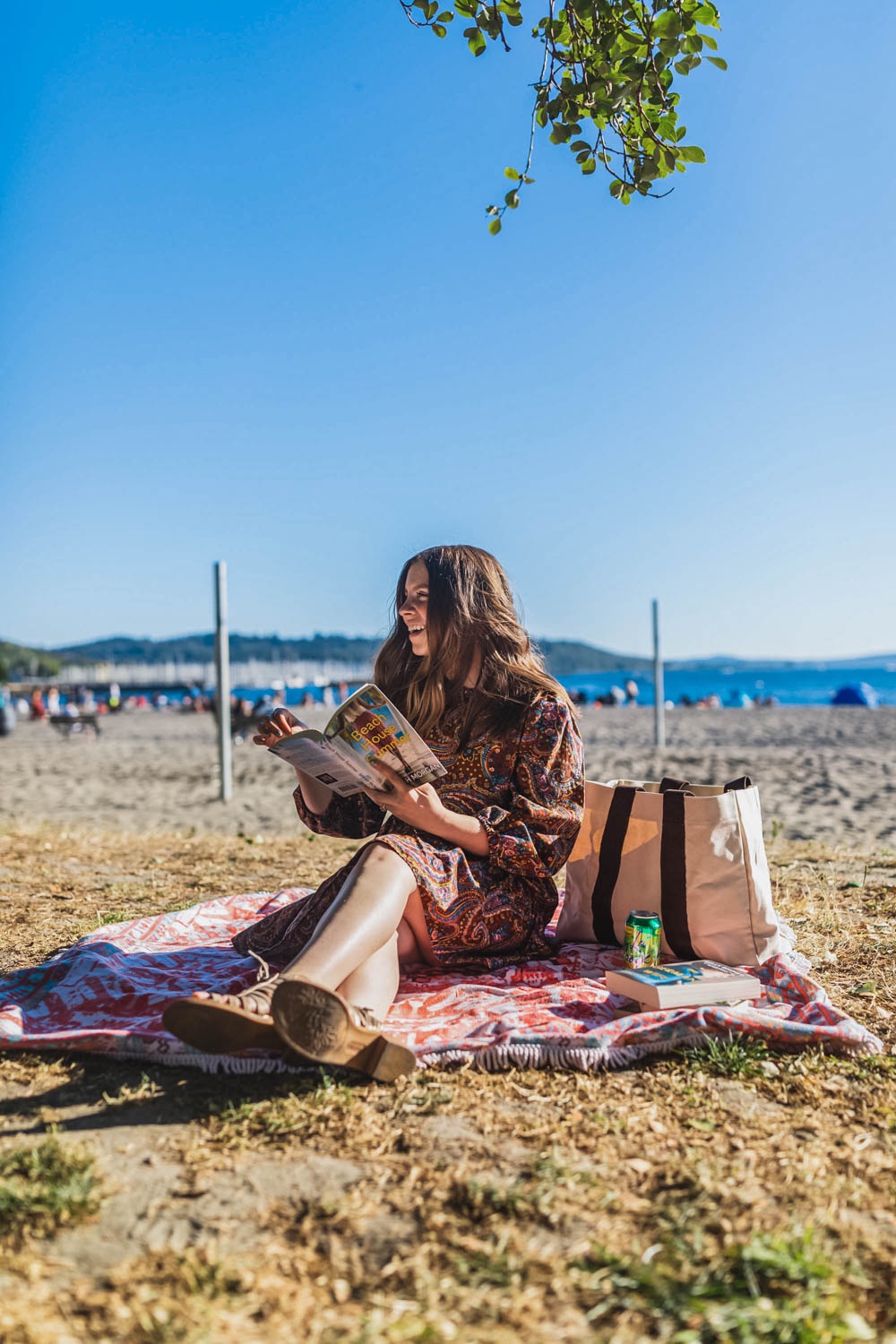 In Beach House Summer, a woman forges the most unlikely friendship and confronts her past. Joanna's famous ex husband has been killed in a car accident. She doesn't know what to feel, but when she learns that the young woman with him in the crash is pregnant and alive she knows she must help her avoid the media spotlight. When Joanna shows up in this young woman's hospital room inviting her to getaway from it all at her summer beach house, Ashley can't turn it down despite holding onto a major secret.
You can find more information about Beach House Summer by Sarah Morgan here!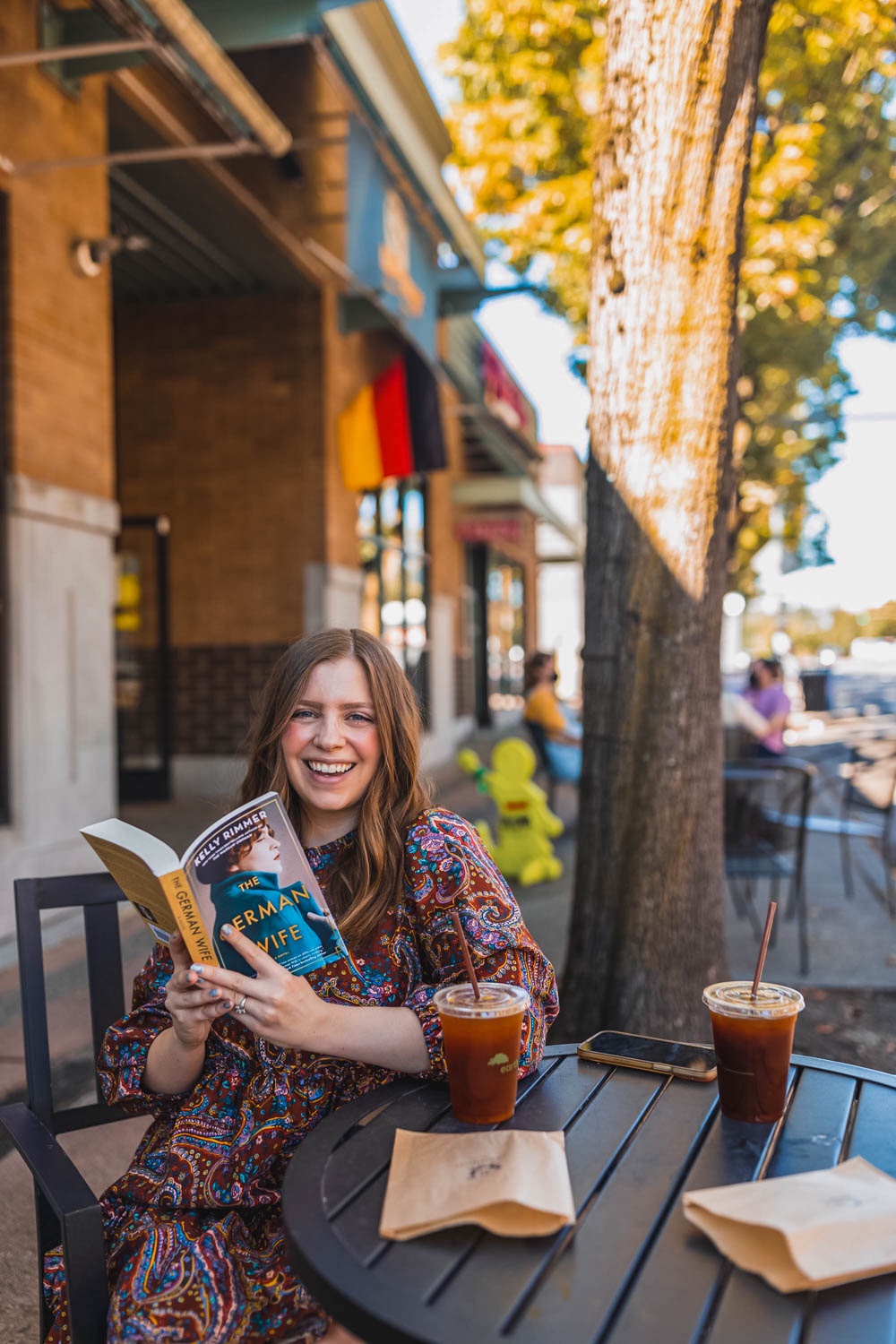 Sip a Kaffee at Kaffeklatsch While Diving into The German Wife
If you love reading at coffee shops, head north of the city to the Lake City neighborhood to visit Kaffeeklatsch, a German themed coffee shop. Order your favorite coffee drink, sit outside, and dive into The German Wife by Kelly Rimmer. Don't forget to grab one of their delicious chocolate chip walnut cookies, too!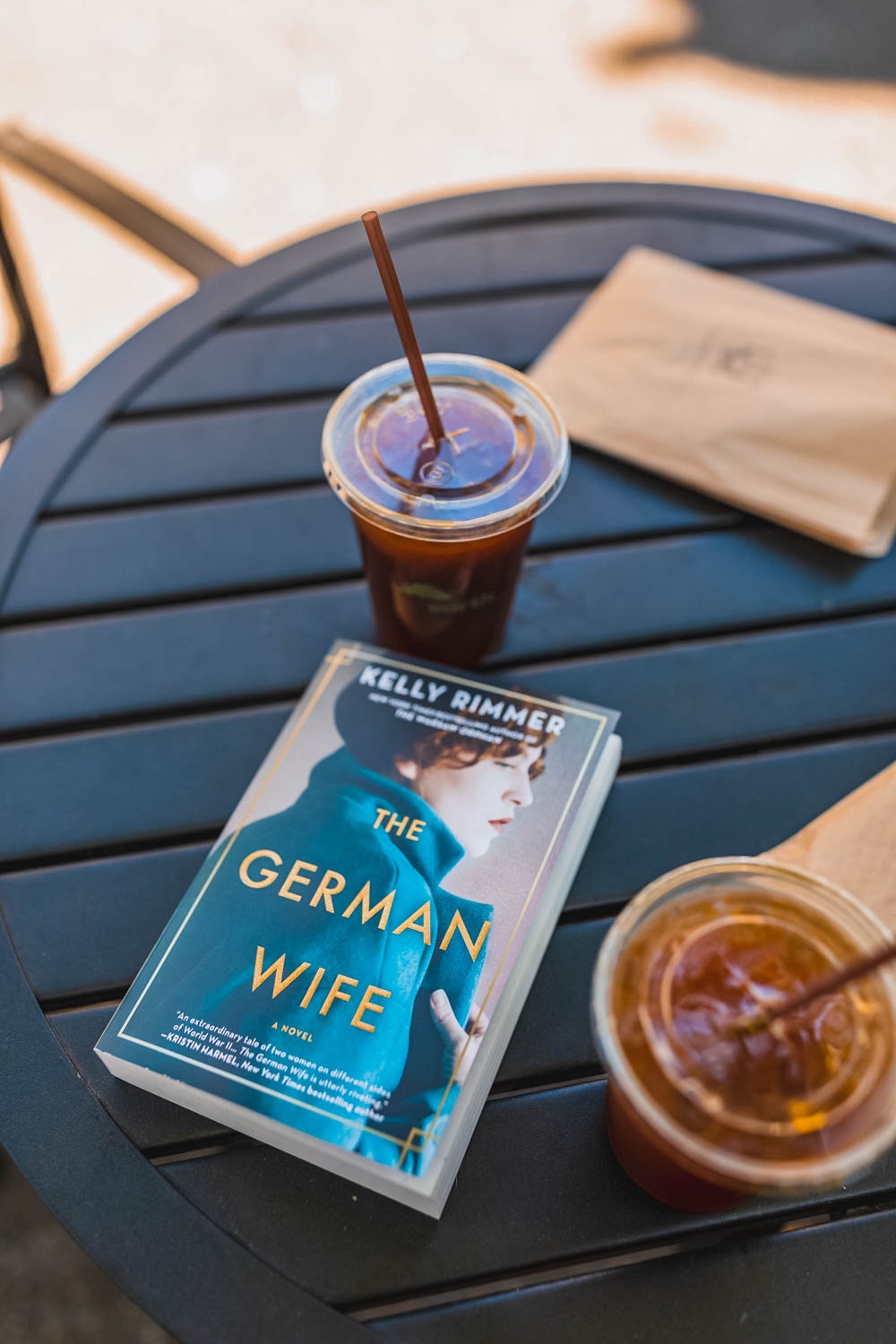 The German Wife is inspired by the true story of Operation Paperclip, a controversial secret intelligence program that employed former Nazis. Set in 1930s Berlin, Sofie and her husband Jürgen find themselves outsiders in the social views taking hold in Hitler's Germany. Tough choices are made as Sofia watches her beloved Berlin change and transform into something she barely recognizes. Twenty years later, they have the opportunity to relocate to America. When they arrive, however, they aren't met with open arms. Instead, rumors swirl that the Rhodes family may have had more to do with Hitler's regime than they're saying — but will the locals discover the truth before things get escalate?
You can find more information about The German Wife by Kelly Rimmer here!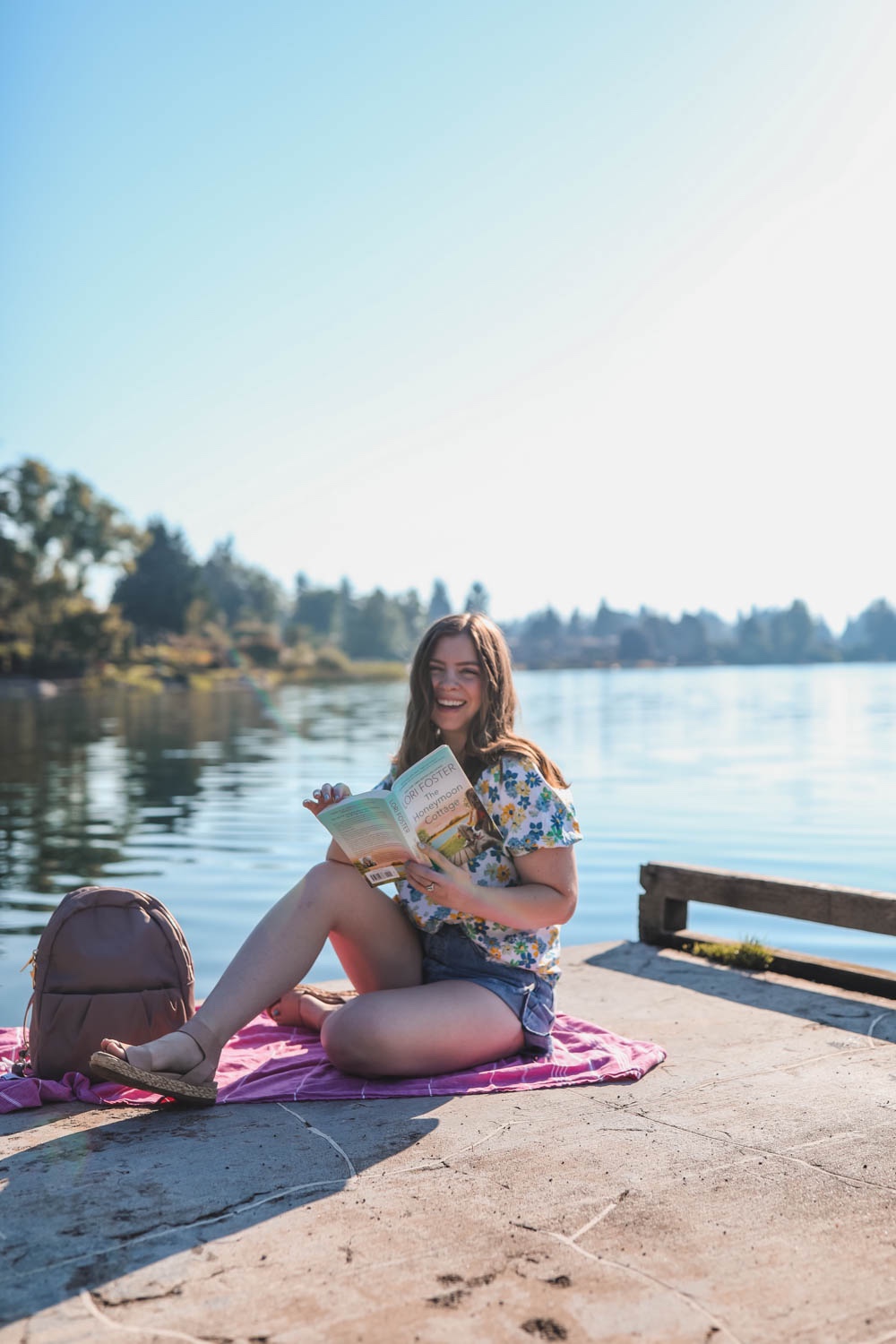 Read The Honeymoon Cottage on the Shores of a Lake Park
A hidden gem in South Seattle is Angle Lake Park, a short drive from the airport and the perfect spot for a summer swim! On a warm summer day, we recently packed our beach bags and headed to this spot for a dip. The large trees over this park provide a great shady reading spot, or get your fill of the sun by setting up on the steps leading to the lakefront.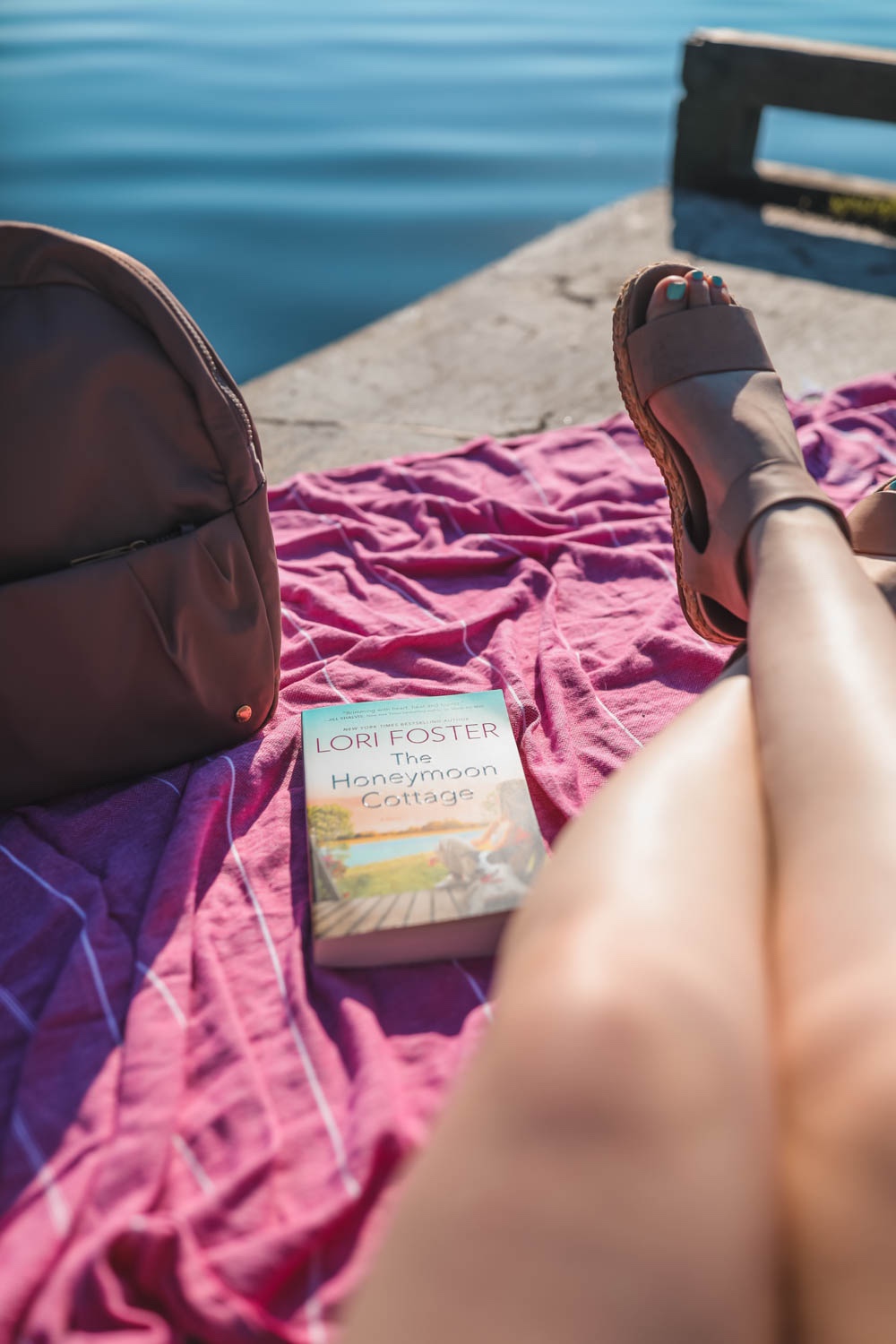 After toweling off, curl up and dig into The Honeymoon Cottage by Lori Foster! If you're looking for a heartwarming, romantic summer escape, look no further. Yardley is a miracle worker when it comes to weddings, but she is always helping others while her own love life is non-existent. When a young woman hires Yardley to plan her wedding, her older brother Travis steps in, wanting to give his sister the perfect wedding after the tragic loss of their parents. Meanwhile, the locals in this quirky small town help nudge these two together to give their favorite wedding planner her own happy ending!
You can find more information about The Honeymoon Cottage by Lori Foster here!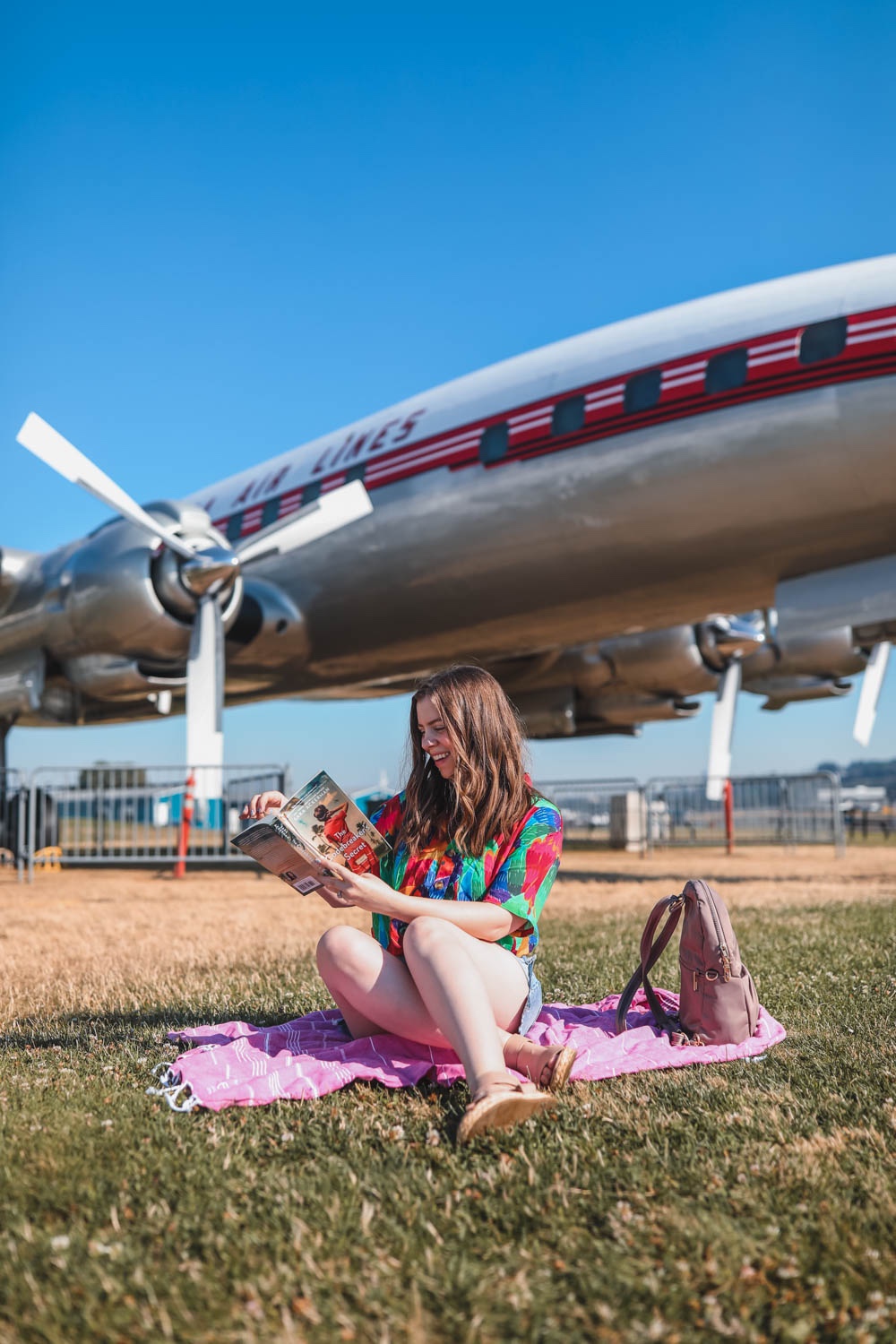 Let your reading of The Codebreaker's Secret take off at the Museum of Flight
If you're in the mood for a museum day or are looking for something different to do, head to The Museum of Flight. This open air museum is quite the sight, with planes hanging from the rafters and a fascinating look at the history of flight. Carve out a few hours for a visit, then enjoy a picnic style lunch on the museum grounds as you dig into a new favorite read!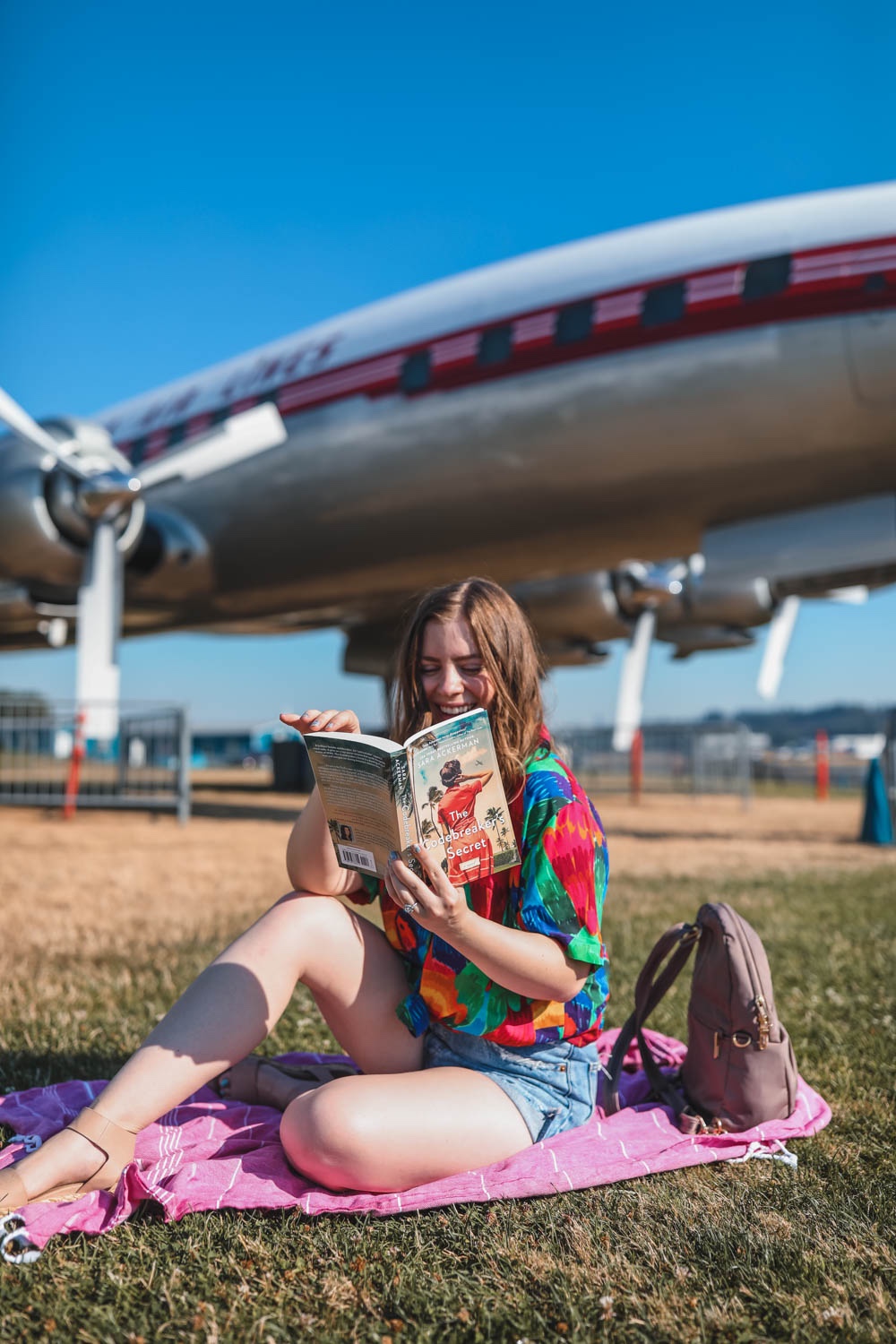 For fans of historical fiction, pick up The Codebreaker's Secret by Sara Ackerman, a story of romance and intrigue set in dual timelines in 1940s and 1960s America. It's 1943: Isabel is a code breaker stationed in Pearl Harbor, set with the task of deciphering messages through the airwaves while on a personal mission to avenge her brother's death. Fast forward to 1965: Lu, a journalist, returns to Hawaii for the grand opening of the Mauna Kea Beach Hotel. When a guest goes missing, Lu and a photographer set to decipher the mystery of the missing guest and uncover secrets along the way.
You can find more information about The Codebreaker's Secret by Sara Ackerman here!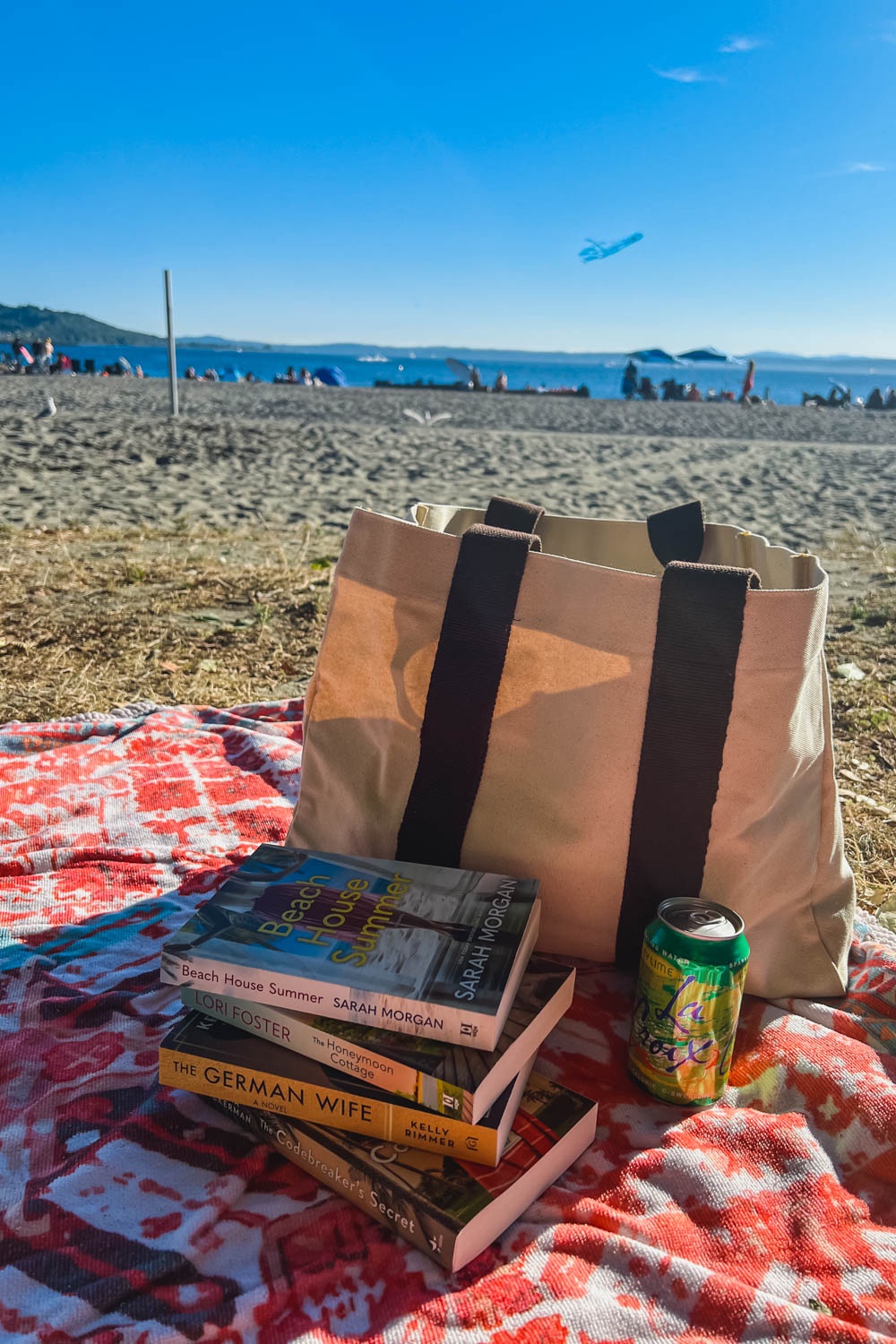 There's no better time than now to pick up one of summer's best fiction books. Whether you are looking for a relaxing spot, a cozy coffee shop, or somewhere else to read, I hope these spots inspired you to grab a book and find a new place to enjoy it this month!