When it comes to summer, there is nothing like getting out and exploring! We are so lucky to have the most beautiful summers here in the Pacific Northwest, so I rarely want to leave come summertime. That's why I love taking weekend trips to locations just a short drive away! We recently adventured to the Columbia River Gorge to take in the beautiful scenery and explore the area. Prior to departing, a little beauty prep with all of the summer beauty essentials I've recently discovered was definitely in order!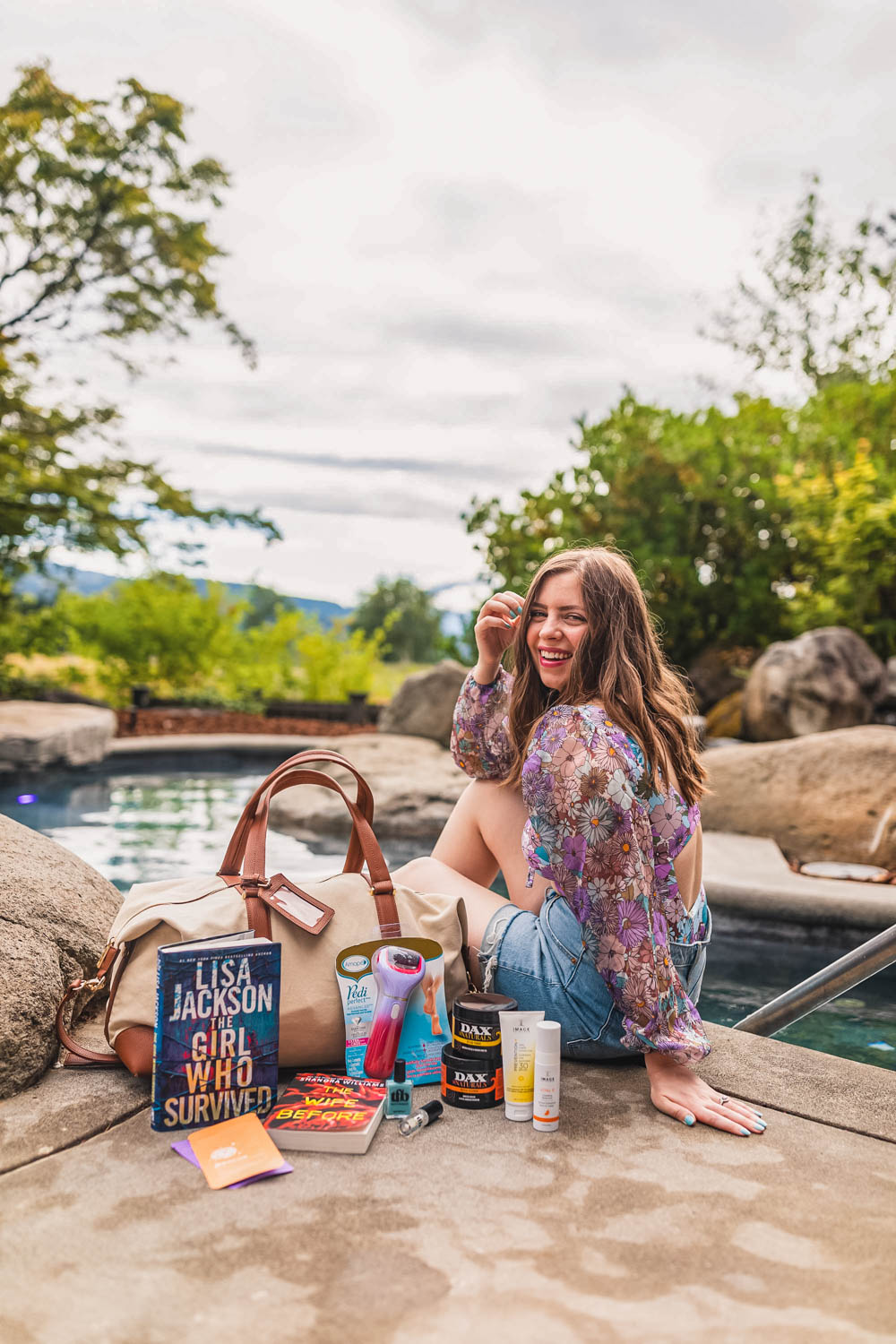 Are you heading somewhere new this summer? In partnership with Babbleboxx, I'm excited to share six summer beauty products for your prep routine and a packing list for your next summer adventure, whether you're jet-setting or keeping things local!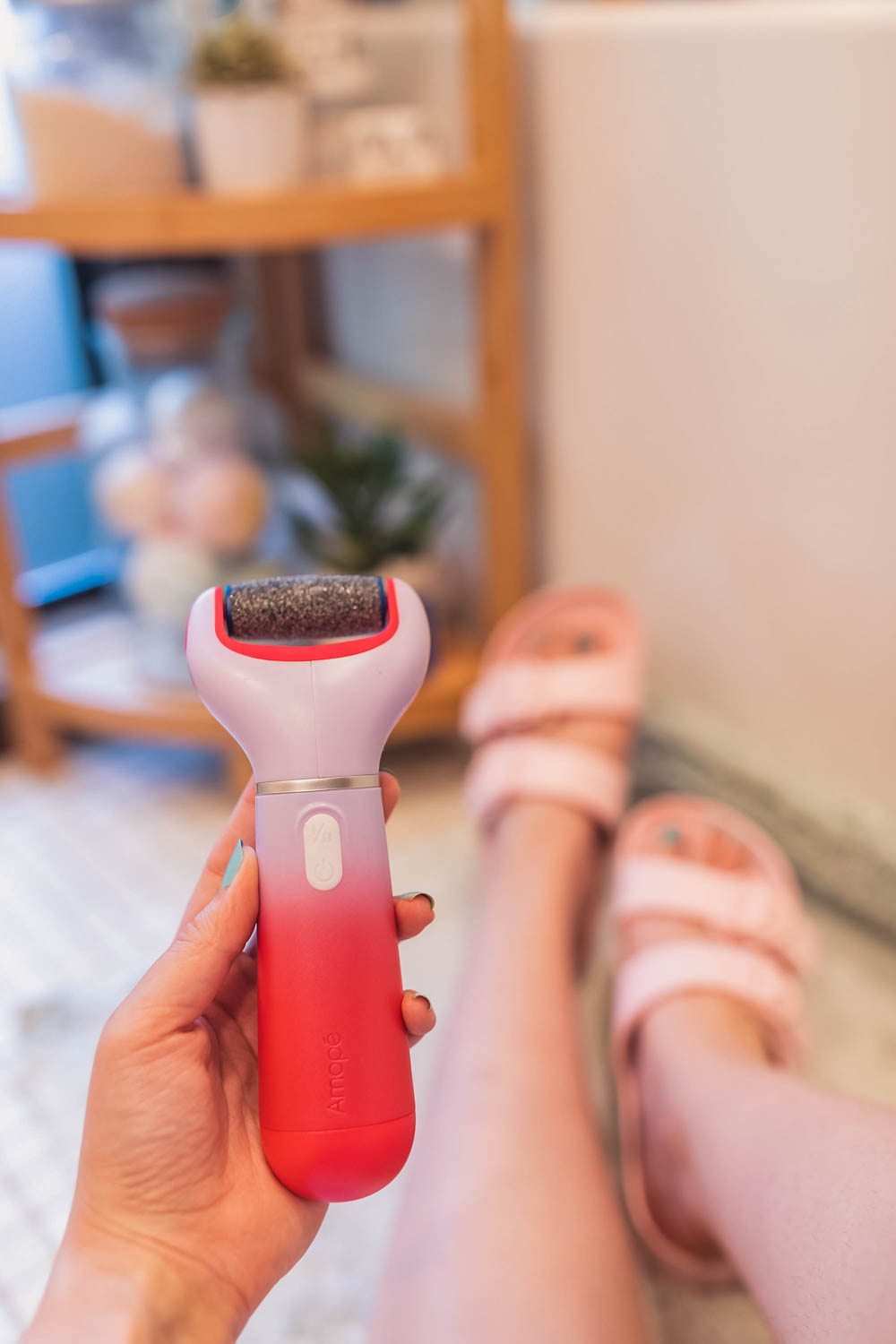 Try This At-Home Spa Essential Product for the Perfect Pedicure
If sandals are in your future, you're going to want beautiful feet! That's why before I travel, I always like to give myself an at-home, spa-like pedicure. Amope means "love my feet" in Portuguese and they make the best spa-quality foot products, including the Pedi Perfect. The Pedi Perfect is a rotating, electronic foot file that is gentle on skin yet effective at exfoliating built-up, dry skin on either wet or dry feet.
Use the Pedi Perfect to get smooth feet, and finish off with your favorite foot cream for added smoothness and hydration. You'll see a major difference after just one use! (Potentially TMI, but I honestly couldn't believe how quickly I was able to remove a callus that has been causing me irritation for years!)
You can find Amope products at Target. Right now they have a special offer on Target Circle, so be sure to check it out here!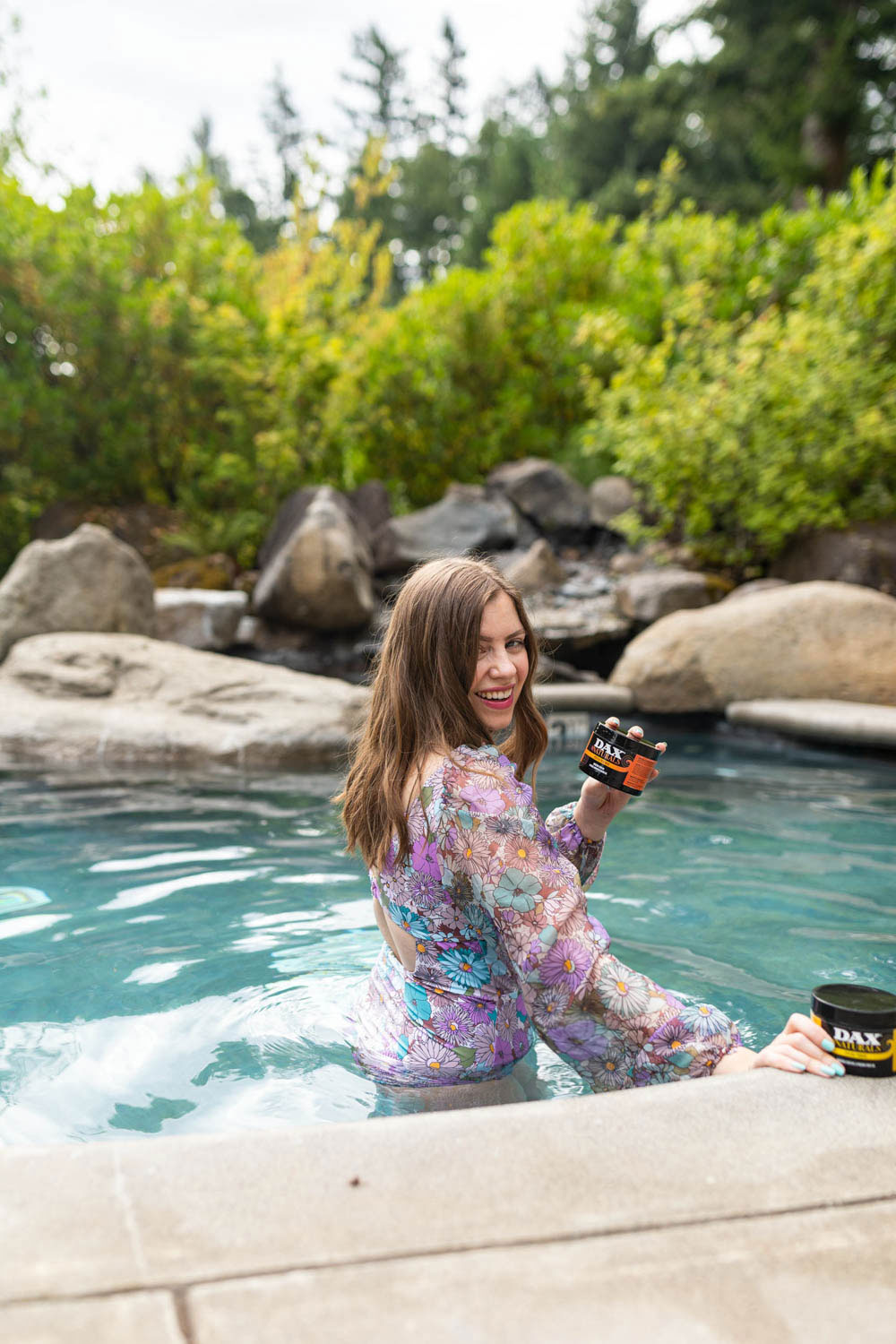 Try This Summer Hair Care Must Have For Moisturized Tresses
DAX has been helping both men and women love their hair for over 65 years. Their made-in-the-USA products utilize the best ingredients like mango, kokum, and shea butter to keep hair moisturized while broccoli seed oil provides the perfect hold!
DAX is for ALL skin and hair types, and I love the Protein Treatment for deep conditioning, especially after it's been dried out from taking a dip in the pool! The Protein Treatment contains nutrients to help strengthen hair and reduce breakage, while natural oils and emollients enhance shine and soothe the scalp. I love that DAX offers high-quality products without the luxury price tag!
You can find DAX online at DAXHaircare.com and save 10% off your order with code BBOXX22.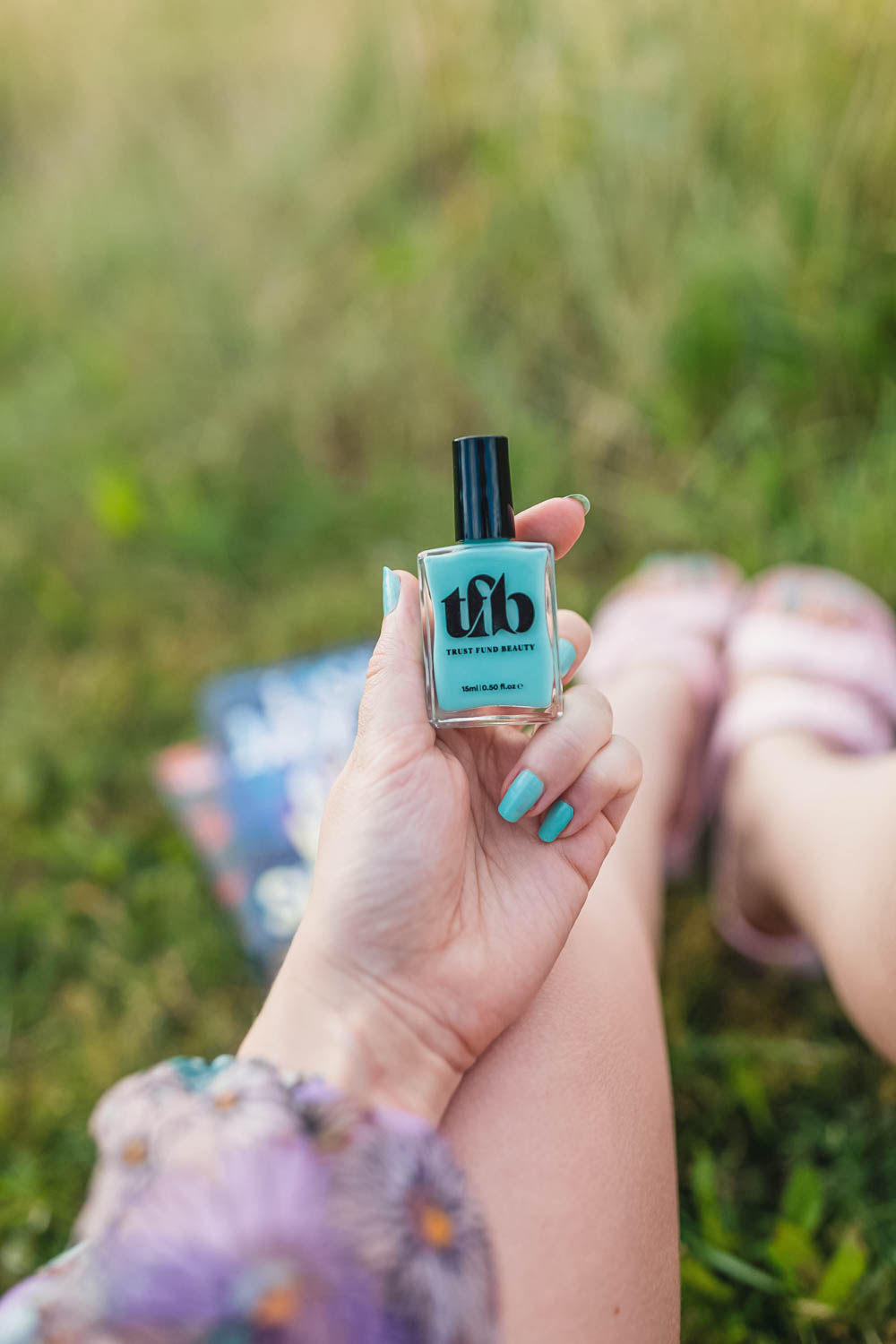 Get Bold With Color With This Vegan Nail Polish Formula
There's nothing like a bright, bold color to liven up your tips and toes during summer! Trust Fund Beauty is a female-owned and founded brand making clean and vegan beauty products since 2013. You can feel good about using their 21-free, non-toxic, Leaping Bunny & PETA Certified, cruelty-free, and 100% vegan formulas, whether you're painting your nails or moisturizing your lips with their Better Than Therapy Lip Oil. The Lip Oil works great on its own for maximum moisture, or on top of your favorite lip color to add shine!
Here I am wearing Spill the Tea nail polish, a creamy aqua blue! You can find Trust Fund Beauty products at TrustFundBeauty.com and save 15% off your first purchase with code TFBXBB!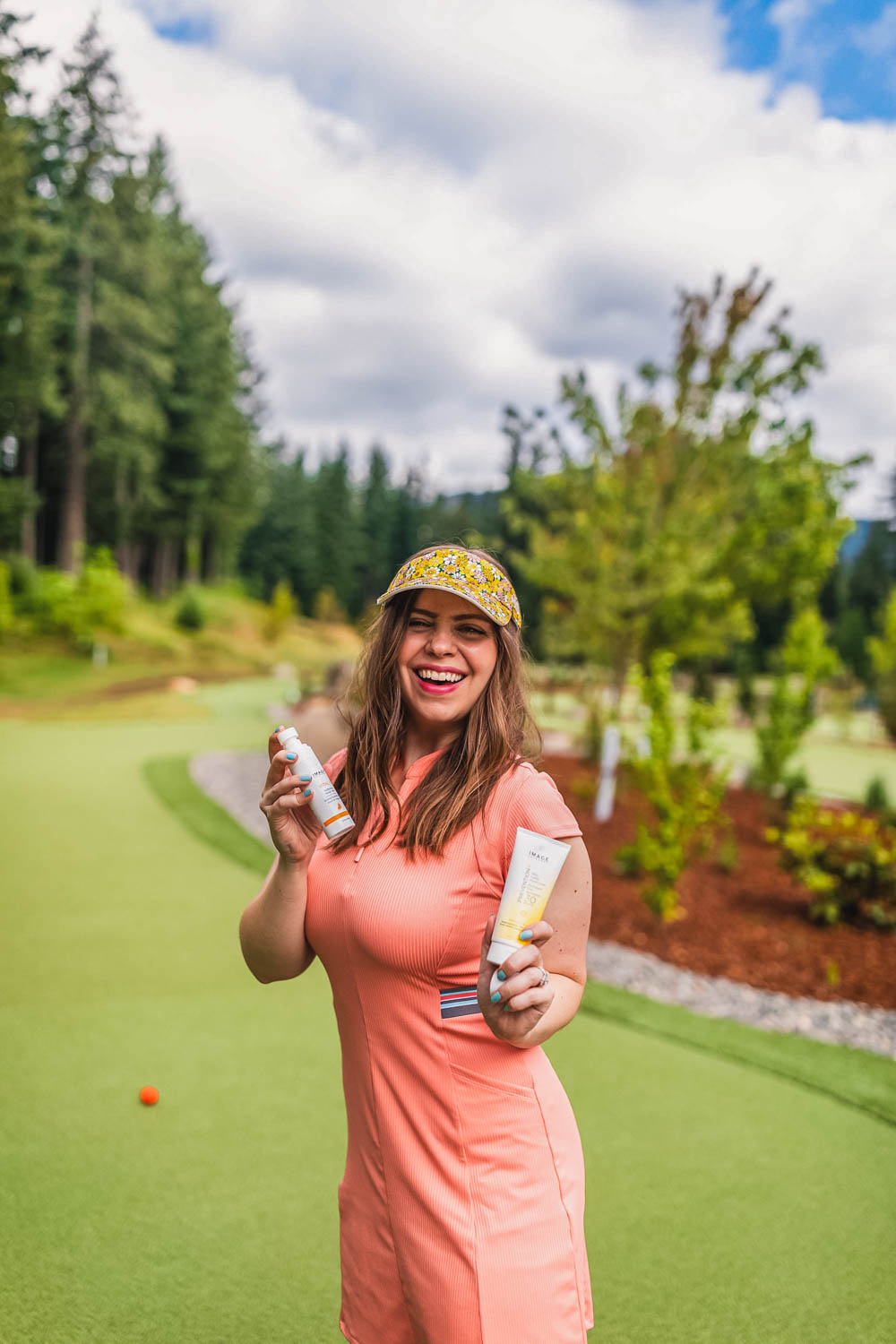 Keep Skin Healthy And Sun Damage Free With These Summer Skin Care Essentials
There is nothing more essential to travel than sunscreen! Thanks to IMAGE Skincare, I don't have to worry about keeping my skin protected because I know they are powered by safe, proven, and active ingredients. In fact, IMAGE is the #1 spa and salon professional skincare brand, and was founded by an esthetician in 2003!
When I'm on the go, there's nothing better than refreshing my skin with IMAGE Skincare's Vitamin C Facial Mist. It adds hydration while shielding skin from daily environmental stressors. Use it before makeup for a boost of moisture, or throughout the day to wake up tired and dull skin. I also love the PREVENTION+® Moisturizer with SPF 30, which is perfect under makeup or on its own for sun protection. I love that it doesn't leave the dreaded white cast of typical zinc-based sunscreens! I also love that IMAGE Skincare is formulated without parabens, phthalates, mineral oils, artificial fragrances, synthetic dyes, or animal testing.
Check out these and more IMAGE Skincare products at imageskincare.com and use code Follow15 for 15% off!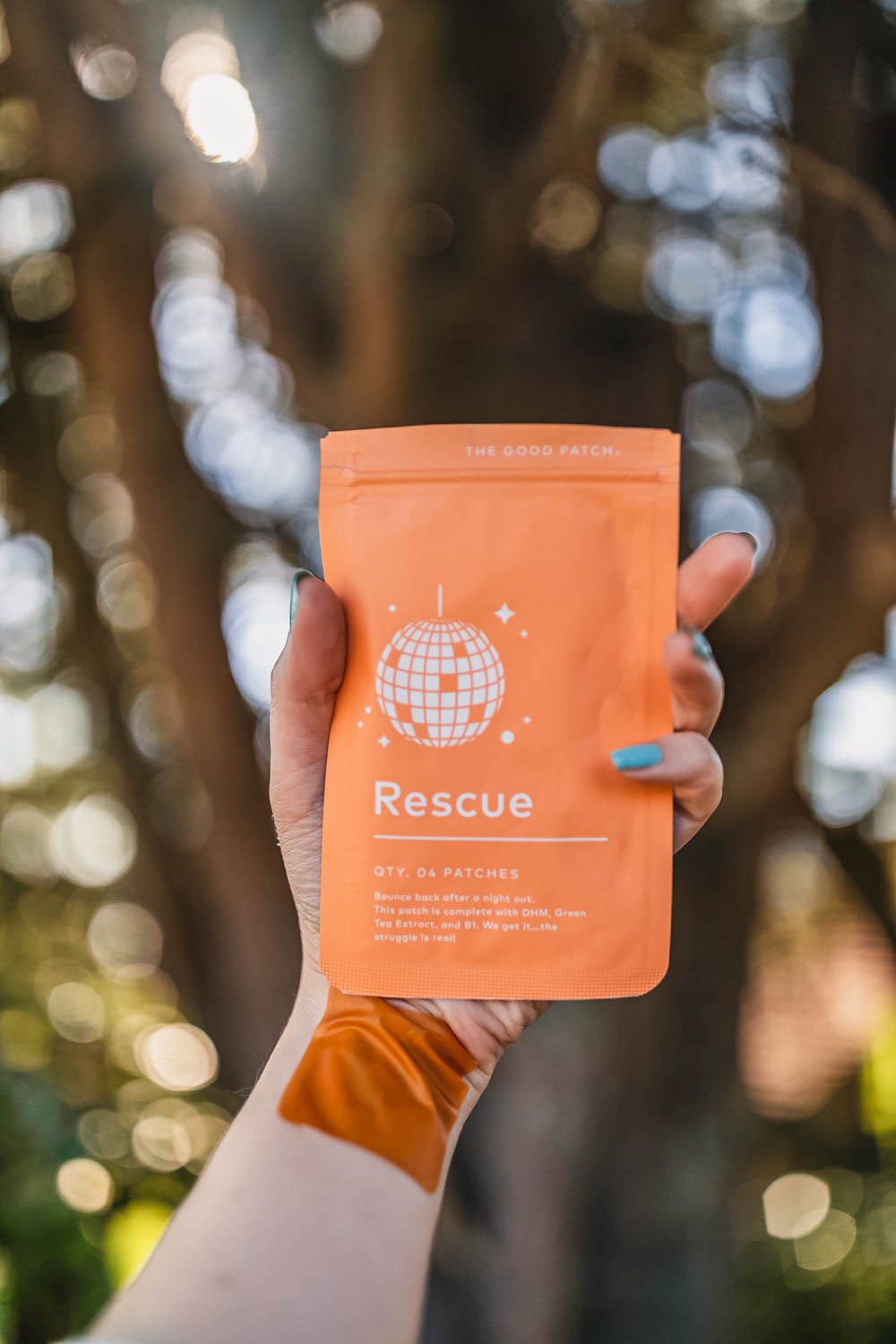 Recover After a Late Night With this Wellness Product
There is nothing worse than waking up on the wrong side of the bed when you're traveling! After going to a late-night drive-in movie on the Peninsula this past weekend, I woke up feeling exhausted, groggy, and with a headache to boot on Monday morning. I put on a Rescue patch from The Good Patch, and I noticed that my energy returned and I felt less head pain without taking over-the-counter medications!
If you're unfamiliar, The Good Patch is a line of wellness patches to help you recover, unwind, or for a pick-me-up. The time release patch works for up to 8-12 hours. It's as easy as peeling, sticking, and removing the patch when you're done! I'm wearing mine on my inner wrist, but any venous spot on your body will do, such as the top of your feet or crook of your elbow.
Check out The Good Patch B12 Awake, Rescue, or 14 more patch options at thegoodpatch.com. You can save 15% off your first order when you sign up PLUS receive free shipping using the code FREESHIP!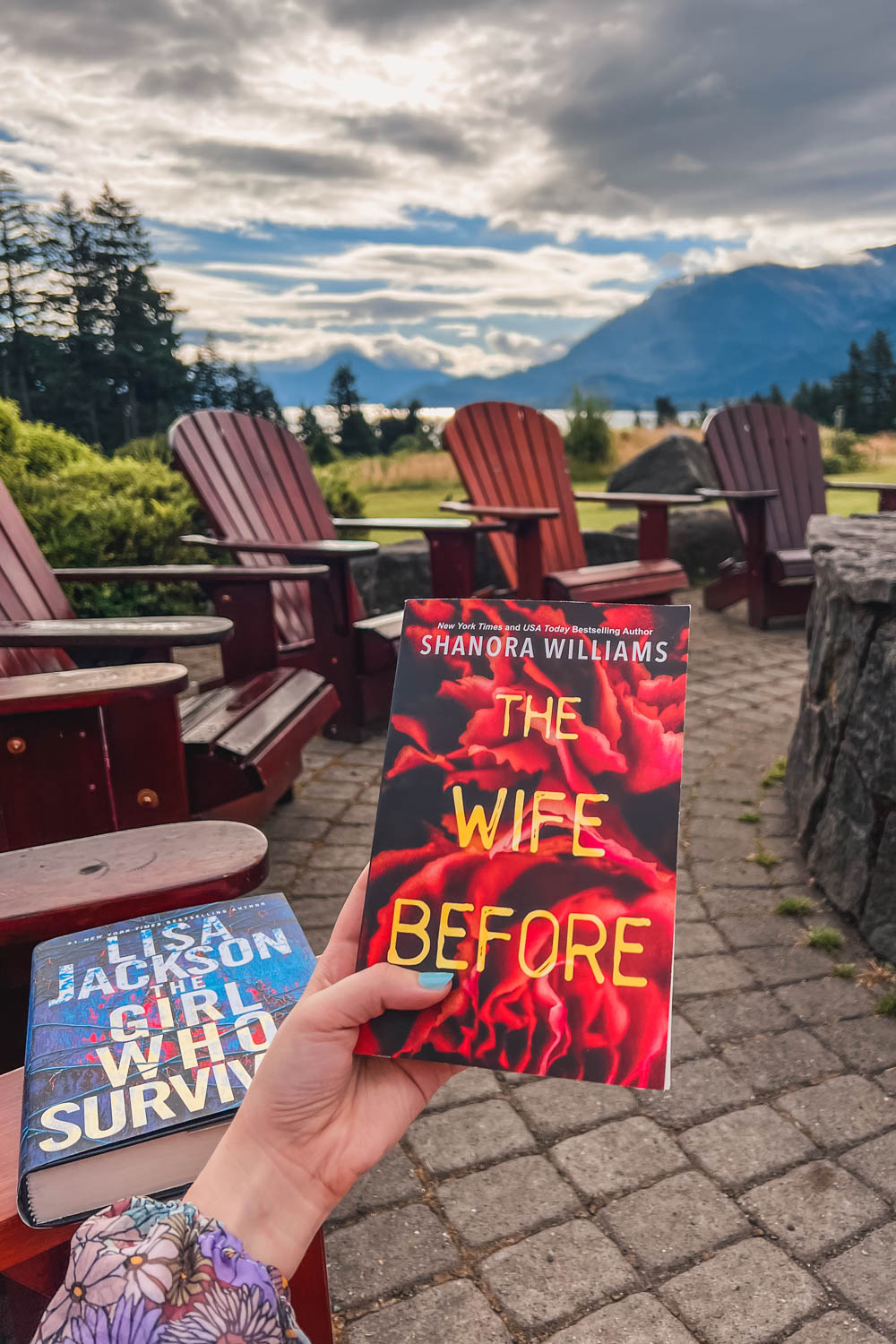 Pack the Perfect Summer Suspense Novel
No weekend trip would be complete without the perfect read! I love picking up a new book to take with me on a trip. This time I packed two; Lisa Jackson's The Girl Who Survived and Shanora Williams' The Wife Before. Both are new-to-me New York Times bestselling authors of suspense novels, which I couldn't wait to dig into! I'm obsessed with suspense novels right now and I cannot get enough.
Here's what the publisher has to say about each of these novels:
THE GIRL WHO SURVIVED by Lisa Jackson
In this deviously volatile, deliciously creepy standalone suspense novel from #1 New York Times bestselling author Lisa Jackson, the sole survivor of a brutal family massacre must uncover the shocking truth about the fateful night that left her forever marked – before the past comes back to finish the job. Has she already had her final chance to be the final girl?
THE WIFE BEFORE by Shanora Williams
A new bride's fairytale marriage soon becomes a prison of secrets in this insidiously sexy, twist-filled psycho-drama reminiscent of the classic gothic tale Rebecca. Set in an elite world fueled by greed, desire, and secret motives, The Wife Before by New York Times bestselling author Shanora Williams is loaded with twists and perfect for fans of Liv Constantine, Tarryn Fisher, and Caroline Kepnes. Written by a woman of color and featuring a diverse, multi-racial cast, The Wife Before brings much-needed diversity to the thriller/suspense genre. 
Both of these suspenseful reads are sure to be fun reads for your next day at the beach, pool, or anywhere really! Which would you read first?!
Learn more about the authors by visiting LisaJackson.com and ShanoraWilliams.com. You can pick up a copy of The Girl Who Survived and The Wife Before via Bookshop.org to support your favorite local bookstore, or purchase The Girl Who Survived and The Wife Before on Amazon!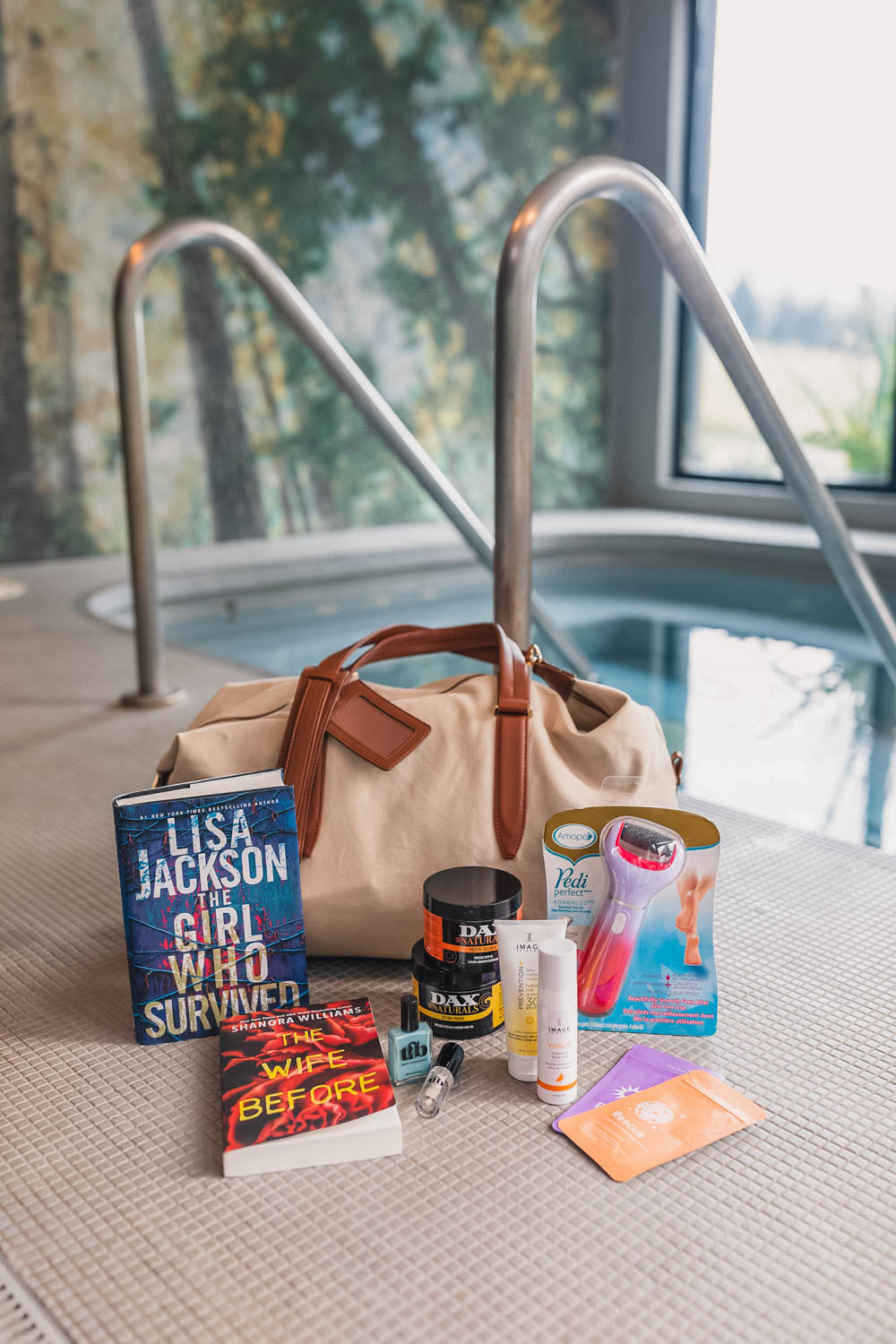 When it comes to summer, there is nothing like getting out and exploring! But of course, no summer trip is complete without a few beauty essentials, and a good book to read by the pool!
If you're heading off on an adventure soon, which of these items will you be packing? I hope you have a great summer adventure and let me know in the comments below where you are heading off to! I'd love to hear about it.
---
Looking for Even More Summer Beauty Finds? Try these!
Want to Save This Post for Later? Pin it!
Summer Beauty Essentials For Your Next Weekend Trip