If you're anything like me, then you've been making up for lost time this summer! We've been enjoying getting out of the house (safely, of course!) to enjoy the beautiful summer weather. One of my favorite activities has been figuring out what to pack in my beach bag and spending the day in the sun. It's been an unusually warm summer here in the Pacific Northwest. In fact, earlier this summer we had a heatwave and reached the highest recorded temperature in the Seattle area ever! It hit 111 degrees in some areas of the city. At my office in Bellevue, it was 109 and I had to go outside just to feel it for myself!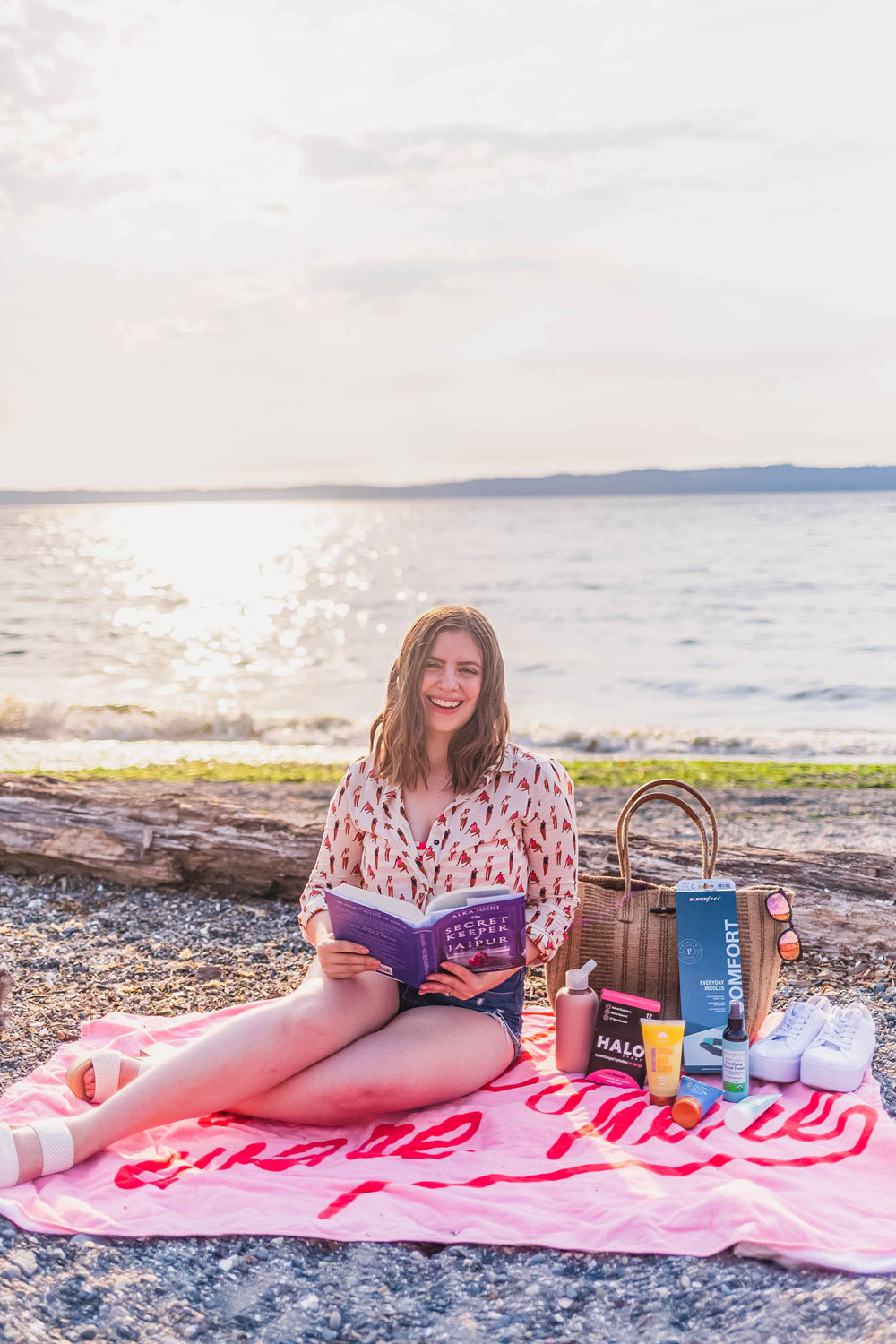 While I love summer and warm weather, there is a point in which it's a bit too hot for me. Without air conditioning (retro house problems!), we sometimes are forced out of the house to cool down. Fortunately, there's no shortage of water around here. While our beaches in the PNW might be less sandy than rocky, they sure are beautiful, breezy, and perfect for cooling down!
Are you heading to the beach soon? Today I'm partnering with Babbleboxx to share what to pack in your beach bag this summer to beat the heat. From hydration to the perfect read, you'll want to check out these great new products that you might not know about yet!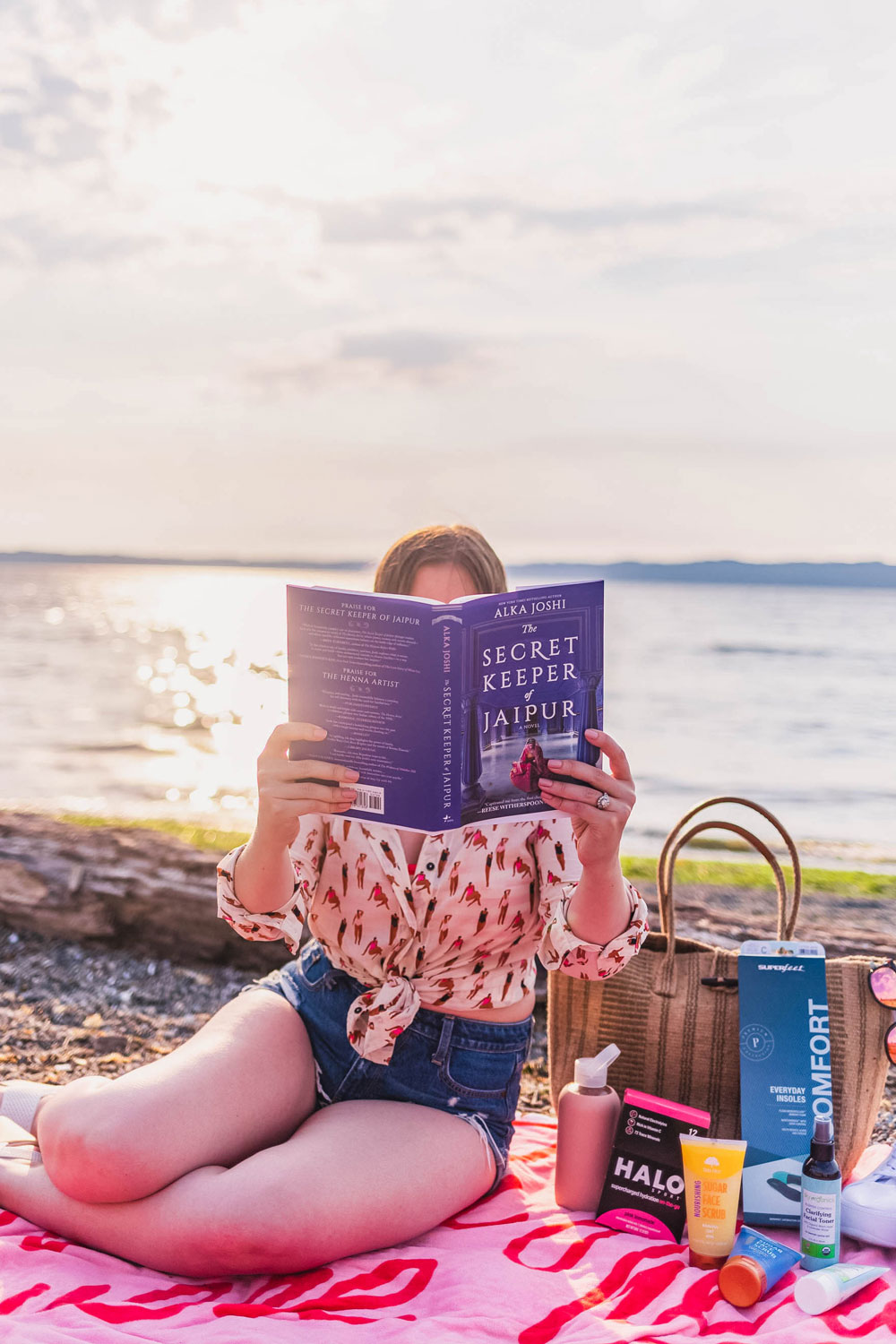 Grab the perfect beach read
Would it really be summer if you didn't pack a beach read in your beach bag?! If you're looking for the perfect beach book, look no further than The Secret Keeper of Jaipur by Alka Joshi. From the author of the incredibly popular book The Henna Artist, comes the second book in the trilogy! Haven't read it yet? No worries; you don't have to read them in order!
Selected as a Reese's Book Club Pick, this could be one of the best books of 2021! I can't wait to dive back into this one on my next day at the beach.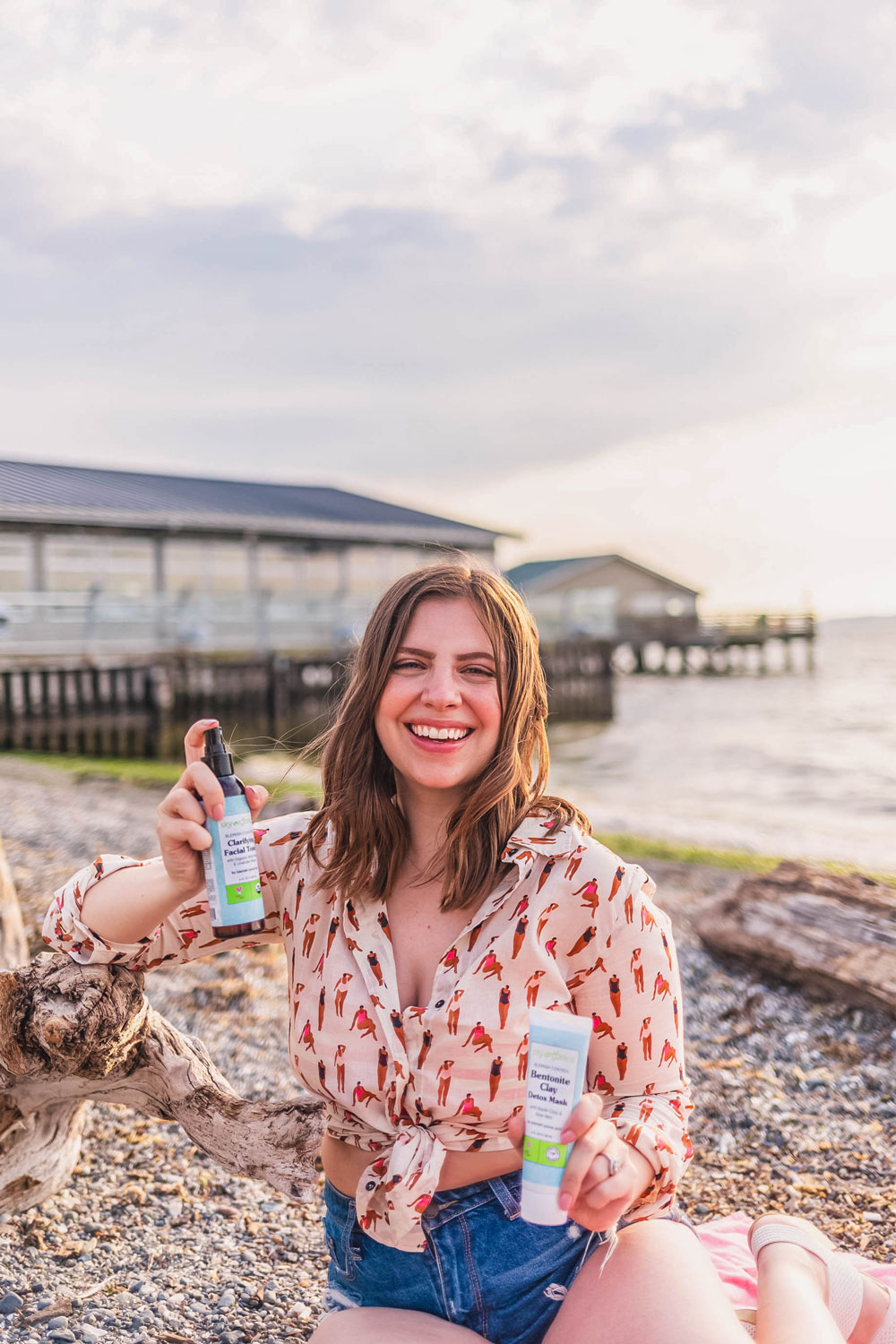 Keep skin glowing and blemish free
Parched skin got you down? Battling oily or temperamental skin from the fluctuating temperatures and A/C overload? Sky Organics is here to help! This family company is creating plant-powered and organic skincare for all. 
I've been a fan of Sky Organics Lash Serum for a while now. However, I was especially excited to be able to try some of their products to refresh and soothe some summer-related skin woes. If you're looking for an organic skin care product that fits your specific needs, try these: 
Refresh: Give your skin a spritz (or two!) of the Sky Organics Clarifying Facial Toner, which soothes, refreshes, and softens skin with ingredients like witch hazel and lavender water. I love using this when my skin feels tight after spending a bit too much time in front of a fan or A/C in the car. It's also perfect when I'm feeling a bit overheated in the warm weather!
Deep clean: Absorb excess oil and soothe skin with a combination of bentonite and kaolin clays plus aloe vera with the Sky Organics Bentonite Clay Detox Mask. I love using this in problematic areas like my chin and jawline right before that time of the month!
Beat breakouts: Ban maskne with Sky Organics' Blemish Control Spot Treatment, made with black cumin seed, tea tree oil, and organic white willow bark extract to reduce the look of blemishes quickly! The convenient rollerball makes this perfect to pop into your beach bag or slip it into your purse to banish bumps on the go.
Best of all, Sky Organics never tests on animals and all products contain responsibly sourced high-quality ingredients. You can find these and more products from Sky Organics at select neighborhood Whole Foods stores!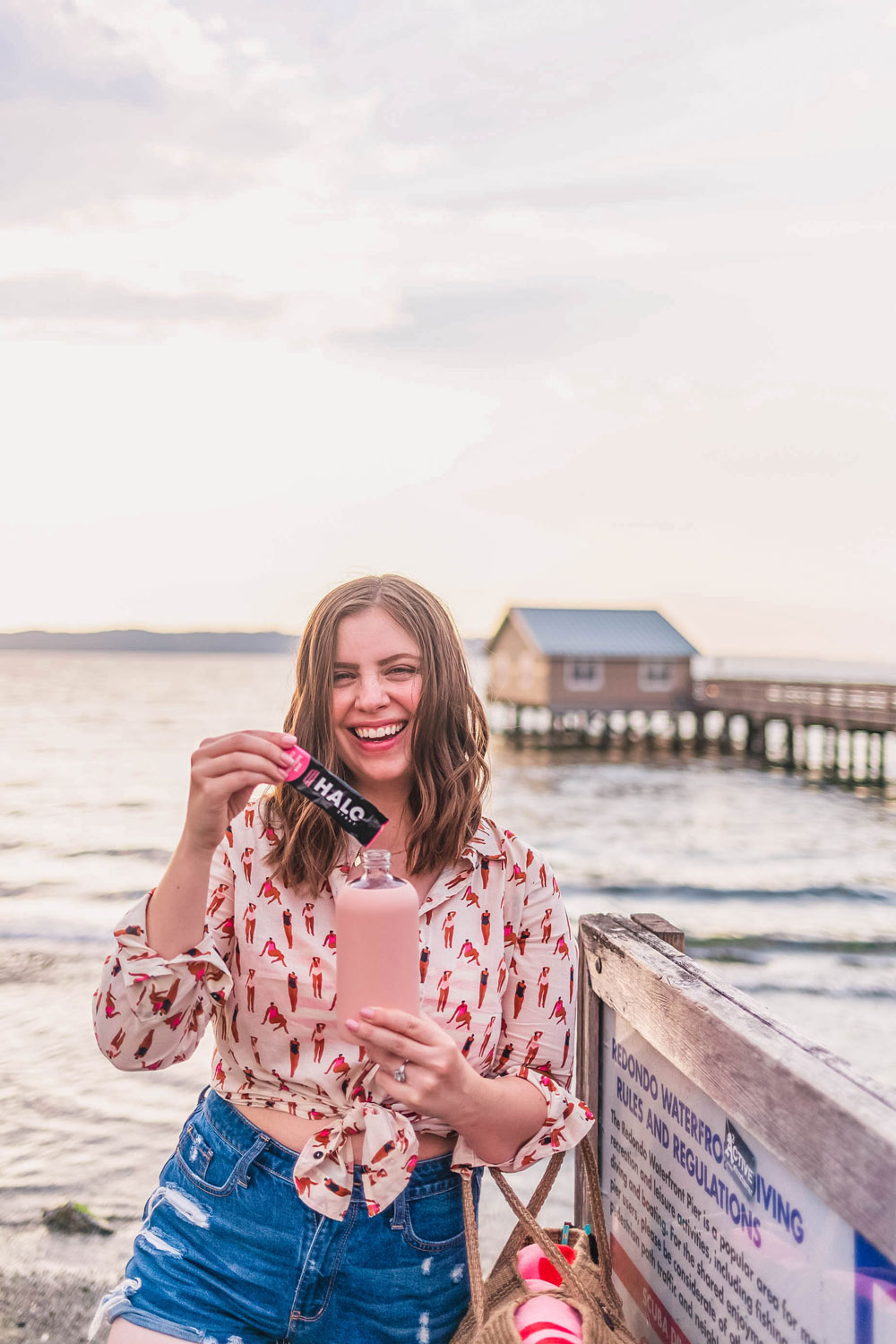 Stay hydrated with HALO Electrolyte Powders
If drinking plain water or if keeping your hydration levels up can be a challenge, then HALO is here to help. I love that HALO electrolyte powders come in fun flavors like pink lemonade and have a light, refreshing flavor! Each stick has just 1 gram of sugar and 5 calories while containing 1,200 mg of immunity-boosting Vitamin C!
Frustrated with the artificial and excessively sugary sports drinks, coconut waters, and flavored waters available on the market, friends Anshuman and Robin founded HALO to revolutionize hydration. HALO electrolyte hydration contains organic lemon juice, natural electrolytes, and ionic trace minerals plus powerful immunity boosters. 
You can try HALO's healthy hydration for yourself by visiting their website and entering code HALO20 at checkout for 20% off!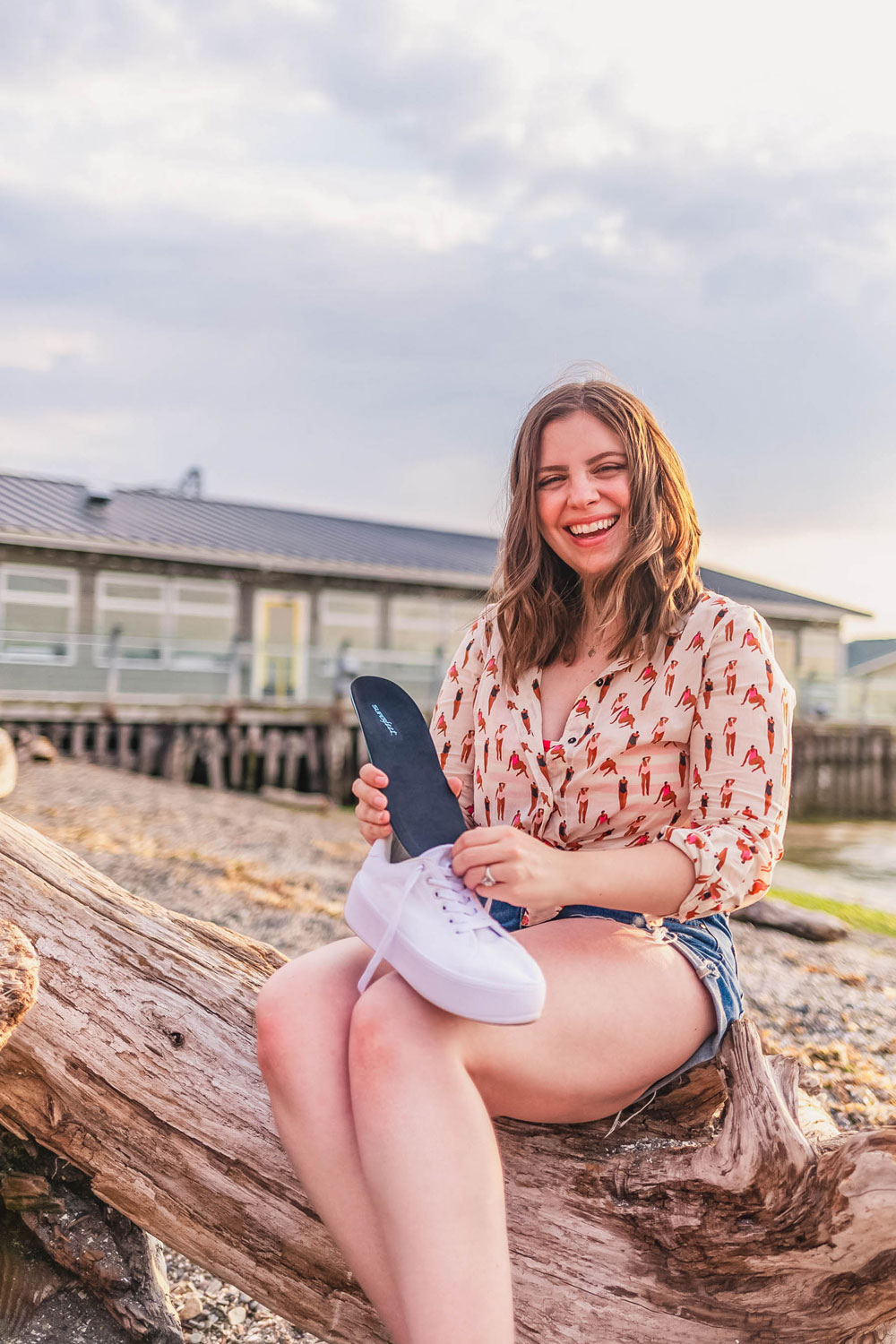 Get your walking shoes on comfortably with Superfeet Insoles
Tired, aching feet? There's honestly nothing worse! One of my favorite ways to take in a new place is by exploring on foot. Without foot support, you can go from having fun to miserable real quick! Fortunately, Superfeet insoles are designed to help you get the most out of every step and release stress and strain on your body. 
The EVERYDAY COMFORT Insoles are perfect for your favorite sneakers. They're sculpted for comfort and pain relief; cradling your heel and hugging your arches to provide relief. This insole will work best in roomier sneakers or athletic footwear. However, you can find more insole options for your everyday or work shoes from the brand, too!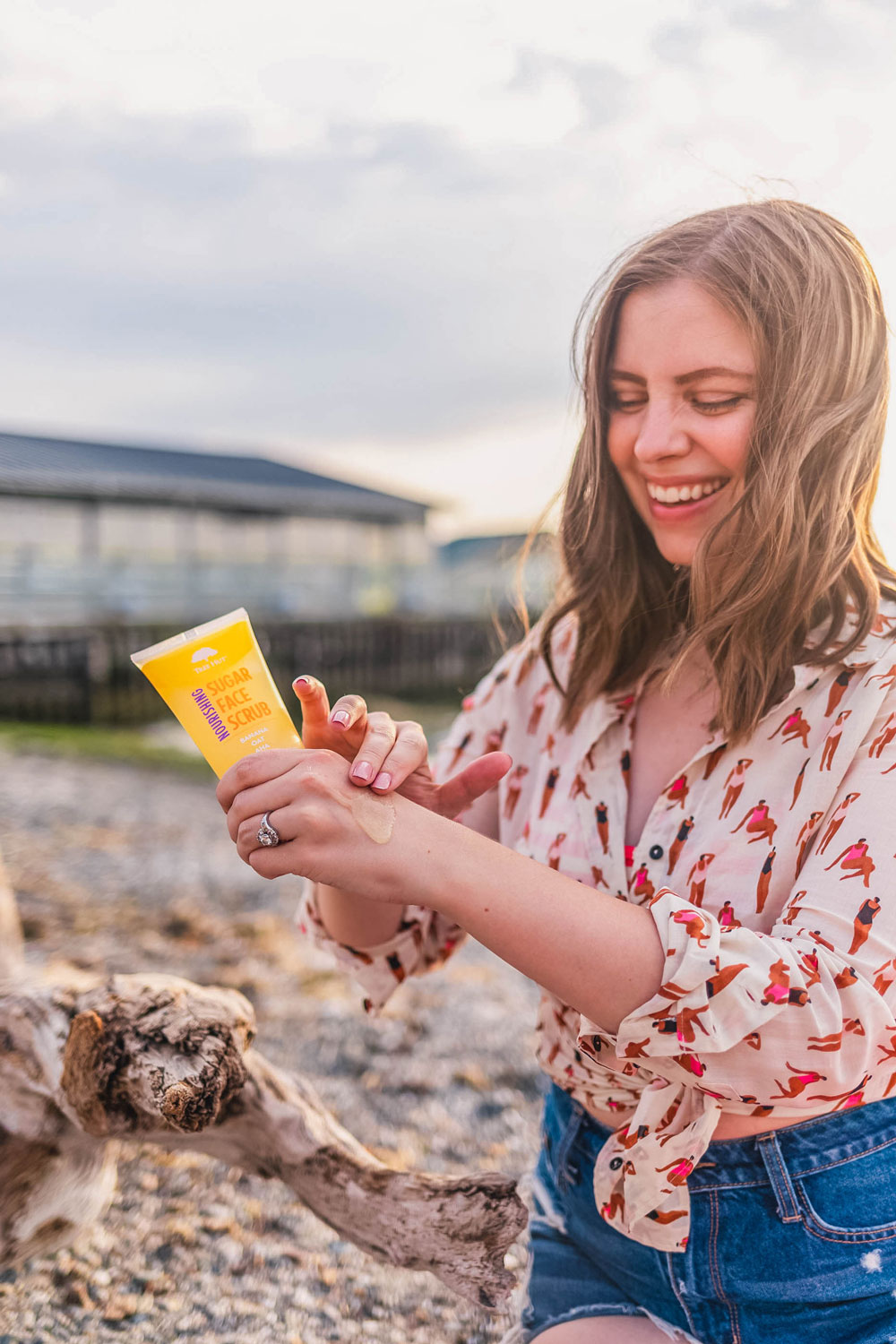 Rinse off with Tree Hut Sugar Scrubs
My favorite skin hack: sugar scrubs! Get rid of rough spots and dead skin with ease. I love using Tree Hut Sugar Scrubs on my legs for a closer shave with fewer bumps, especially in the summer when I'm shaving more frequently. Recently, Tree Hut released a line of sugar scrubs specifically for your face, too!
Choose from the following yummy options with different skin-loving ingredients depending on your personal needs:
Hydrating Watermelon & Cactus Water Sugar Face Scrub: Made with watermelon, a natural humectant that prevents moisture loss, cactus water containing electrolytes and antioxidants, and Alpha Hydroxy Acid (AHA) for gentle exfoliation. 
Brightening Pineapple & Papaya Face Scrub: Made with papaya to reduce dead and dull skin, pineapple that brightens and evens skin tone, and AHA for exfoliation.
Purifying Blueberry & Turmeric Face Scrub: Made with blueberry to smooth and soften skin, turmeric to calm, tone, and purify problematic areas, and AHA for gentle exfoliation.
Nourishing Banana & Oat Face Scrub: Made with banana to restore moisture and nourish dehydrated skin, oat for calming and soothing skin, and AHA for gentle exfoliation.
So far, I've been loving the Nourishing Banana and Oat Face Scrub! Even better? Tree Hut is a family-owned and operated brand, and everything is made here in the USA. Plus, all their formulas are cruelty-free, vegan, and are also paraben-free, and formaldehyde-free.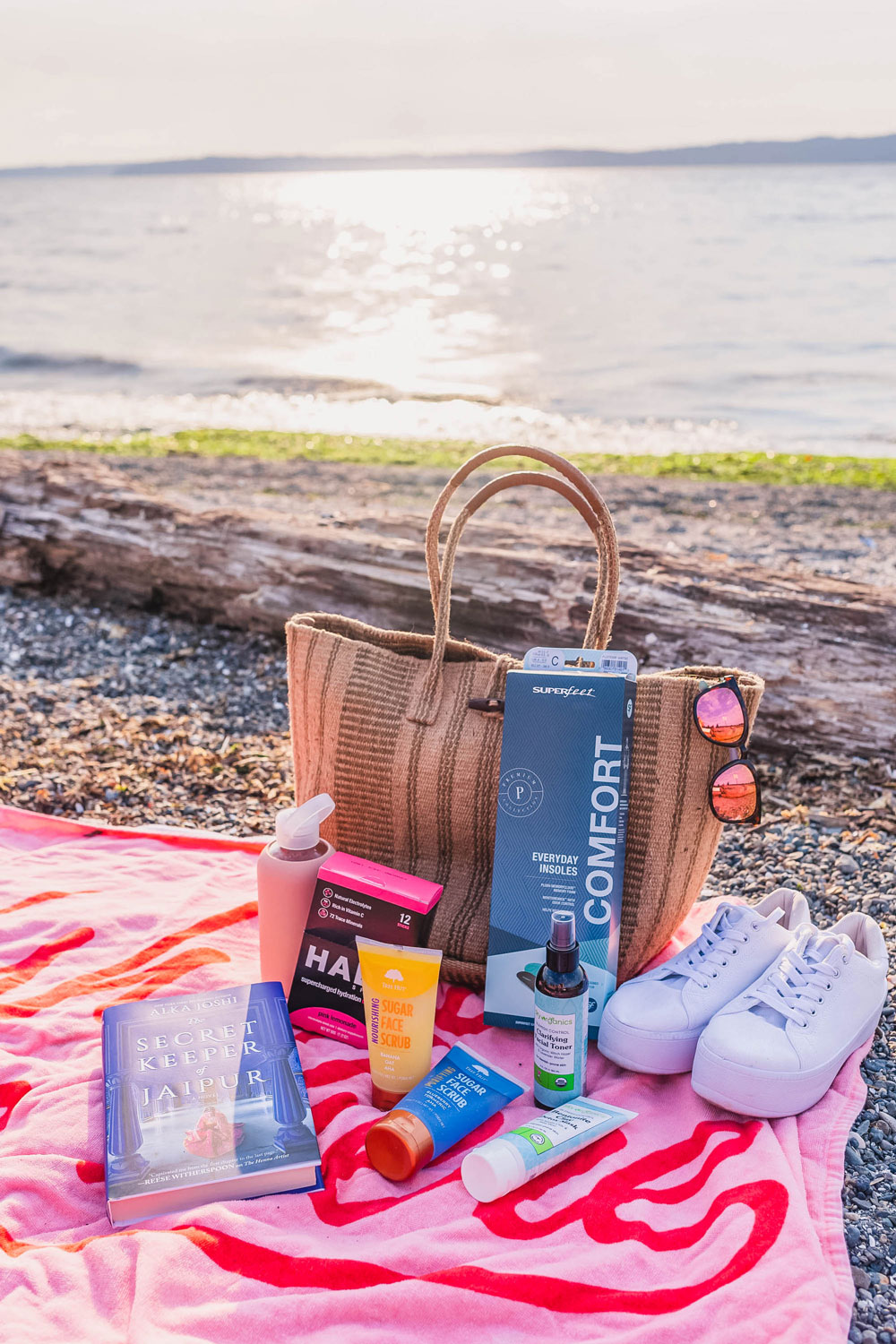 As you make plans to head to the beach or visit somewhere new this summer, keep these great products in mind to make your adventures even better! From hydration to glowing skin to the perfect beach read, these summer essentials will ensure you have what to pack in your beach bag figured out ahead of time to beat the heat.
Are you heading to the beach soon? I'd love to hear about your summer adventures in the comments!