Pack your bags, and let's head on an island getaway! Just outside of Seattle and a ferry boat ride away, you'll feel like you've been transported to a completely new place. Yes – I'm talking about Whidbey Island. There are so many things to do on Whidbey Island that you can't go wrong whether you're taking a day trip or spending a few days city hopping on this quaint island.
Have you been to Whidbey Island, or know where it is? I grew up across the sound from Whidbey Island in Mukilteo, and funnily enough, only recall visiting a couple of times in my childhood. Those memories are a bit fuzzy, but often when I was asked about my hometown, the next question would be, "Oh, is that the town with the lighthouse and the ferry over to that island?" Yes, that one, and yes, that's Whidbey Island! Trust me, however, there's much more to both Mukilteo and Whidbey Island than a ferry boat ride and a lighthouse. (Though don't let me stop you from visiting those spots, too!)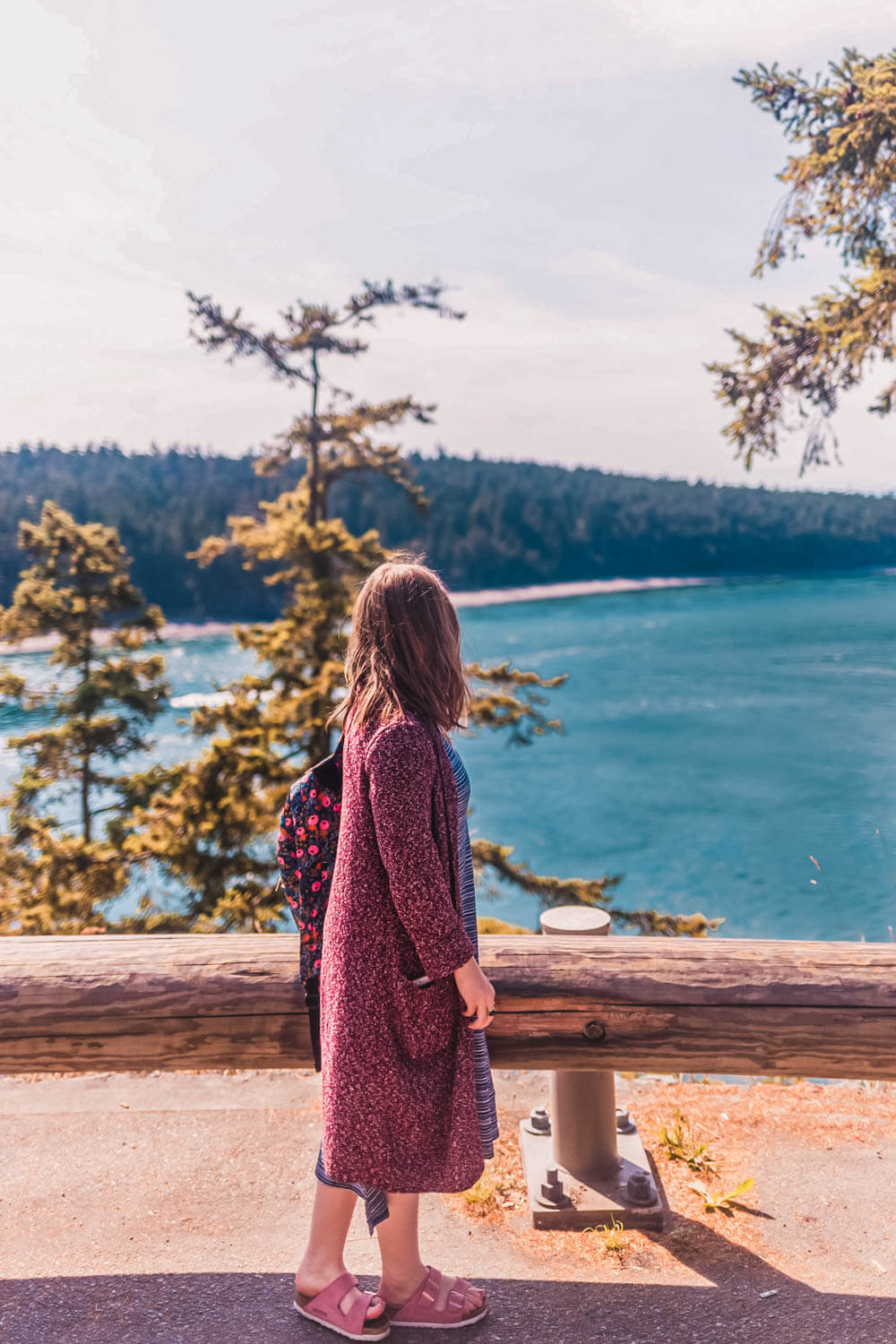 As an adult, we've ventured over to Whidbey Island several times. Most recently was for my friend Lisa's wedding a few years ago, where we stayed in a little Airbnb in Langley, explored the town, and also took the long way through Deception Pass. I think we're about overdue for another adventure to the island, but until then, here is a huge list of things to do on Whidbey Island!
Visit Mukilteo Lighthouse and Take the Mukilteo Ferry to Whidbey Island
Looking for the most Seattle experience? Carve out some time to visit the Mukilteo Lighthouse, Mukilteo Beach, and then take the ferry over to Whidbey Island. While you're at Mukilteo Landing, pop over to Ivar's Fish Bar for a snack and a soft-serve cone, or if you have a little more time to kill, visit Diamond Knot for a brew or happy hour.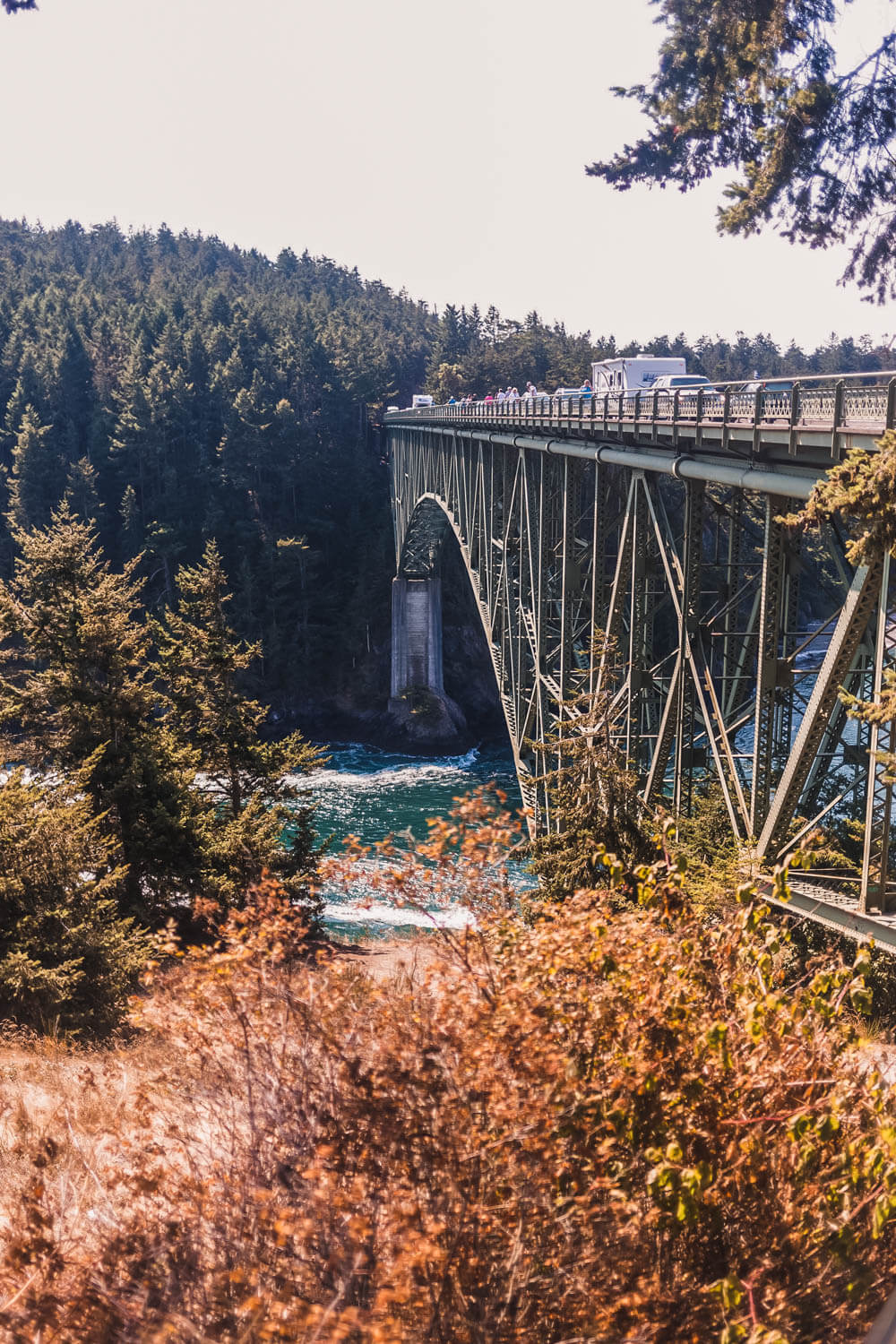 Travel through Deception Pass in Oak Harbor
Not into the ferry wait time? No problem! You can drive around to get to the many island towns as well. While you're driving around, be sure to set some time aside to explore Deception Pass. The views here truly cannot be beaten!
If you're into hiking, be sure to check out the many trail options, and even if you're not, it's worth putting on walking shoes to explore a bit on foot across Deception Pass Bridge and the Beach Trail before you drive on through.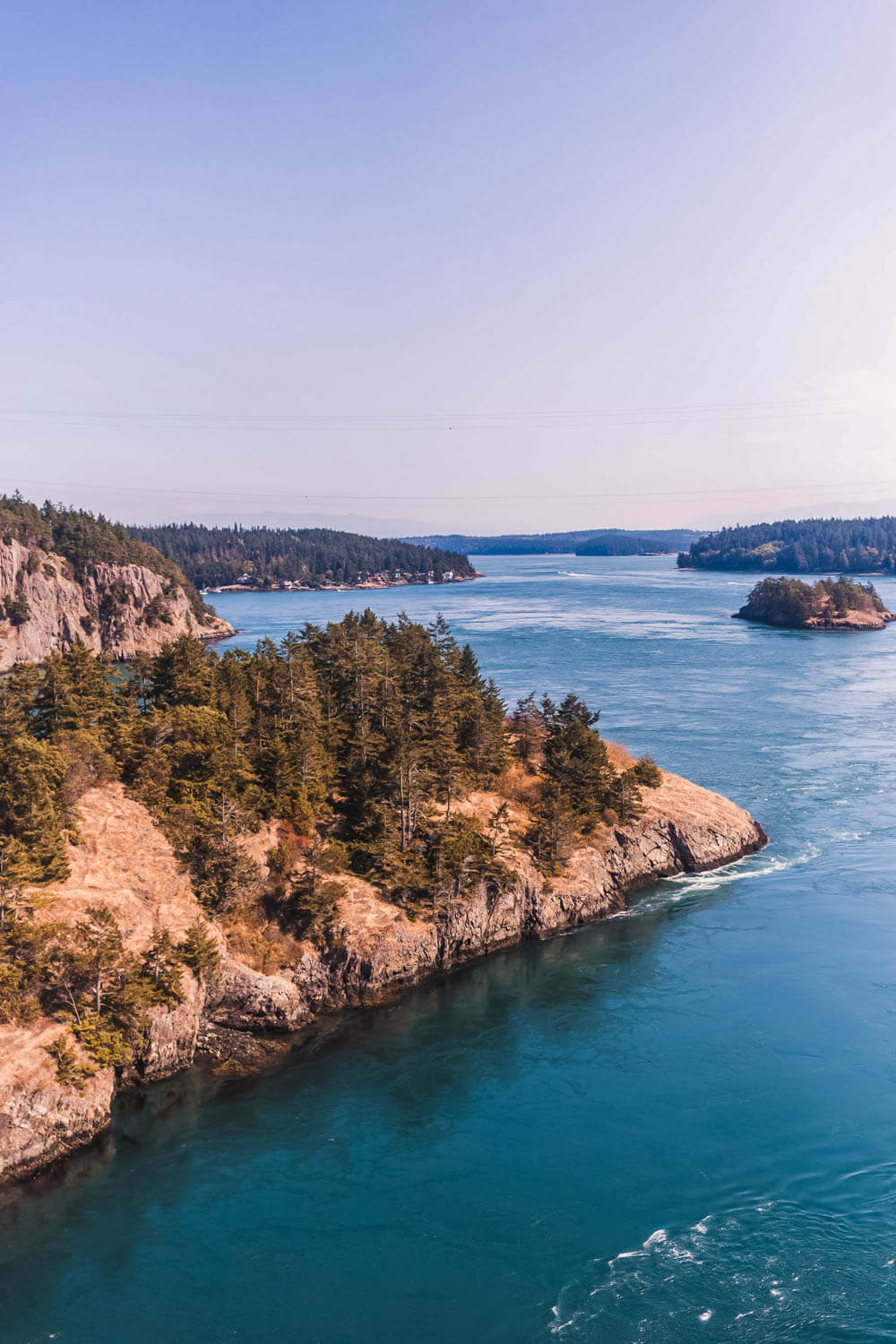 Here are some trails near Deception Pass: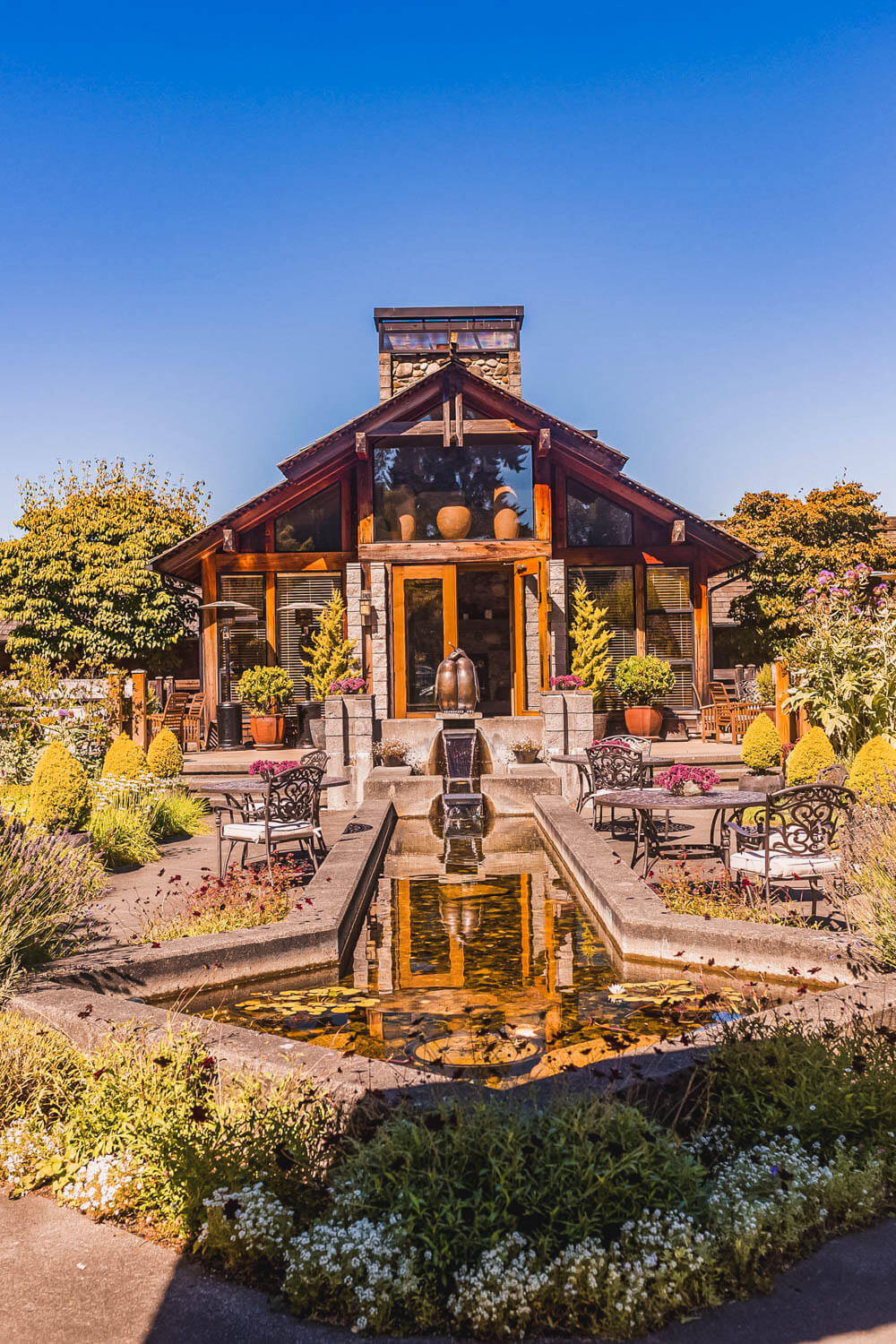 Check in to the Inn at Langley on Whidbey Island
If you have room in your budget for a bit of splurge or are celebrating a special occasion, stay for at least a night at the Inn at Langley. I took Dave there for his birthday a few years ago and we truly had the best experience. Make sure you make a dinner reservation at their restaurant; it's truly an experience that foodies will love! It's in my top 3 dining experience of all time, alongside a few other Seattle area classics like Herbfarm, Canlis, and the now (sadly) defunct Rover.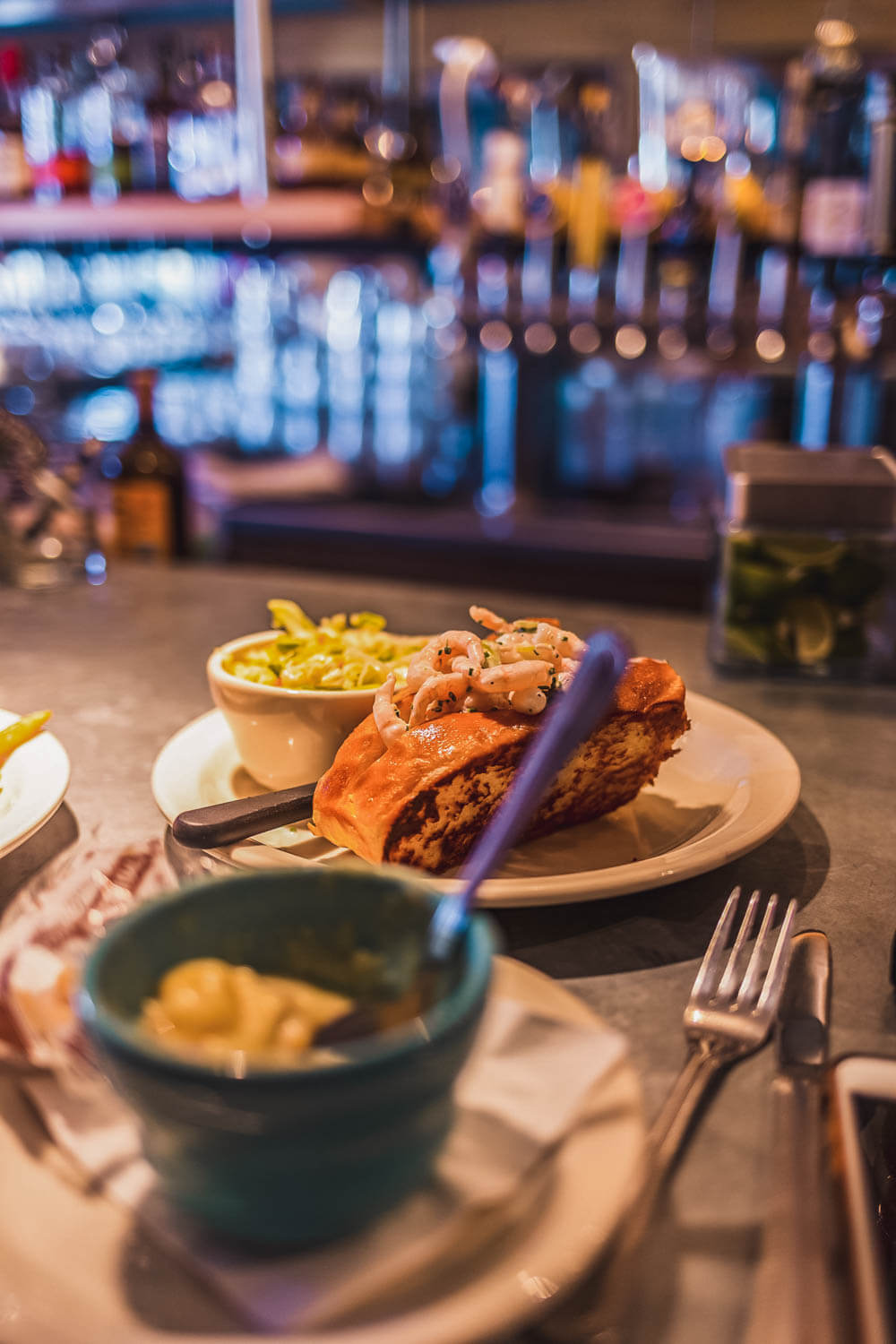 Grab a Seafood Lunch at Saltwater Fish House
Are you a fan of shrimp rolls? I like to think of them as the west coast's slightly less expensive version of a lobster roll. If you're into seafood, definitely pop into Saltwater Fish House & Oyster Bar in Langley. I'd happily eat another shrimp roll at this cute little pub.
After you visit for a shrimp roll, be sure to explore downtown Langley. There are so many darling shops, antique stores, and more!
Visit Sprinklz for an ice cream cone
Make sure you leave some room after you devour your shrimp roll for an ice cream cone at Sprinklz! This cute little ice cream shop has two locations; one in Langley, and another at Ken's Corner in Clinton.
Catch the colorful blooms at Bayview Farm and Garden
Have you seen the infamous yellow flower arch on Instagram or Pinterest?! I have yet to catch it in person, but every mid-to-late May, the yellow lobelia-covered arch is in full bloom at Bayview Farm and Garden! You can follow them on Instagram for the latest bloom watch update, and while you are there, be sure to make time to fully explore this gorgeous 2 1/2 acre garden center. You can also stop into the Flower House Cafe for a coffee and bite to eat!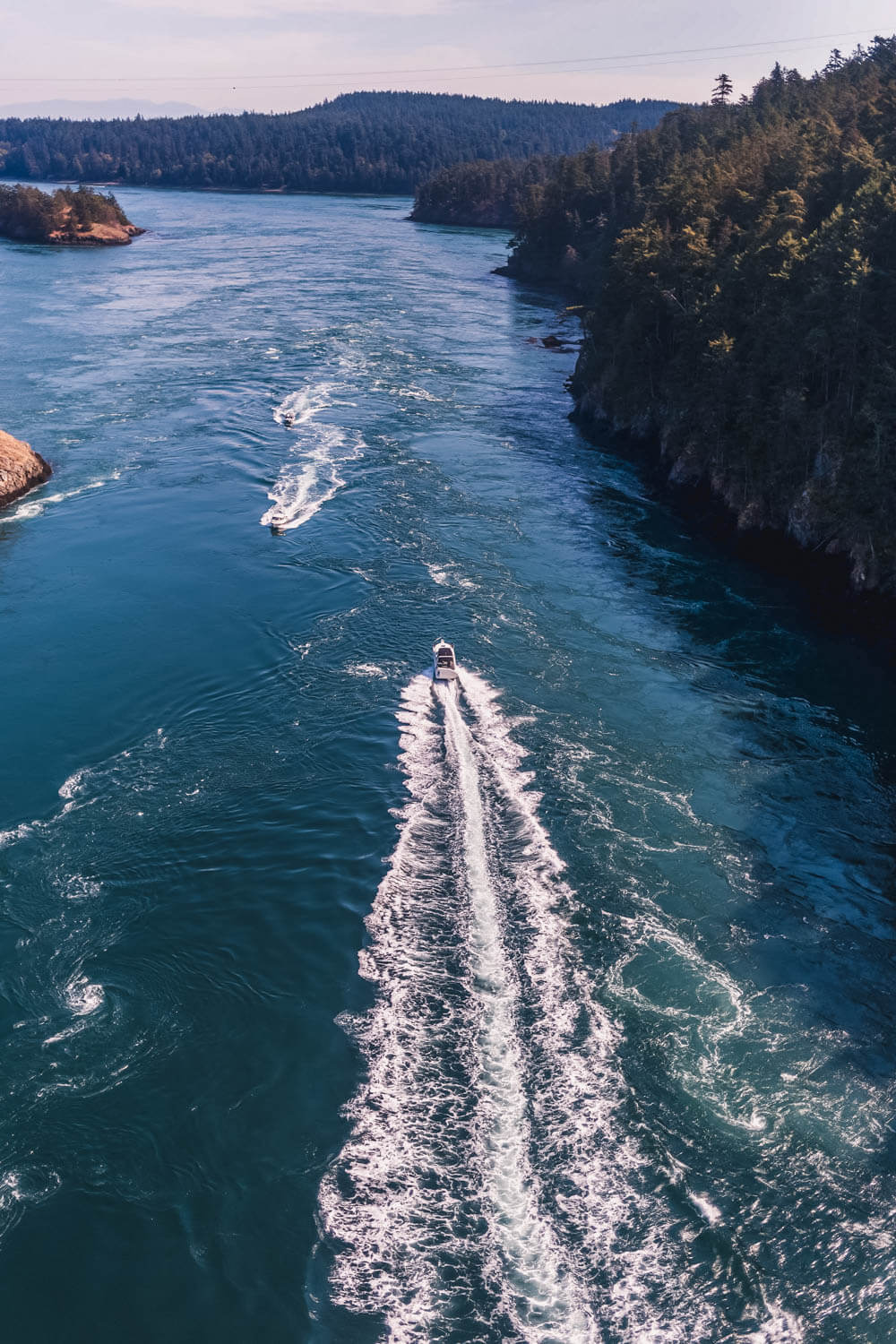 Dig in to Whisbey Island's shellfish bounty
Are you a seafood fan? I'm not personally into shellfish, but I know many visitors to the greater Seattle area and the islands are, so I can't leave off the best oyster bars in Whidbey Island off my list.
Here are the best places to indulge in oysters, clams, mussels, and other seafood delights on Whidbey Island:
Oystercatcher, Coupeville
Seabolt's Smokehouse, Oak Harbor
Frasers Gourmet Hideaway, Oak Harbor
Front Street Grill, Coupeville
Saltwater Fish House and Oyster Bar, Langley
Toby's Tavern, Coupeville
Alternatively, you can dig for your own clams and oysters on Whidbey Island! Find out how with the Sound Water Stewards Digging 4 Dinner Program.
Get your pop culture fix in the Practical Magic town
Did you know Coupeville, WA was the home to the 1998 flick, Practical Magic? I watch it nearly every October, and while yes, a little cheesy, it has all the makings of a perfect Halloween movie! Based on the best-selling novel by Alice Hoffman, the book and movie are actually set in a fictional Massachusetts town. However, the Pacific Northwest island town of Coupeville was selected to be a stand-in, boasting protected waters and sunny weather.
While you can't visit the Owens sisters Victorian house (it was only a shell built in the San Juan Islands and the inside scenes were filmed on a sound stage), explore downtown Coupeville to catch familiar haunts such as "The Catch and Fry" (Toby's Tavern) and "Verbena Botanicals" (The Little Red Hen Bakery).
Haven't seen the famous movie? I love watching it every fall! Watch the movie here, or grab the book here!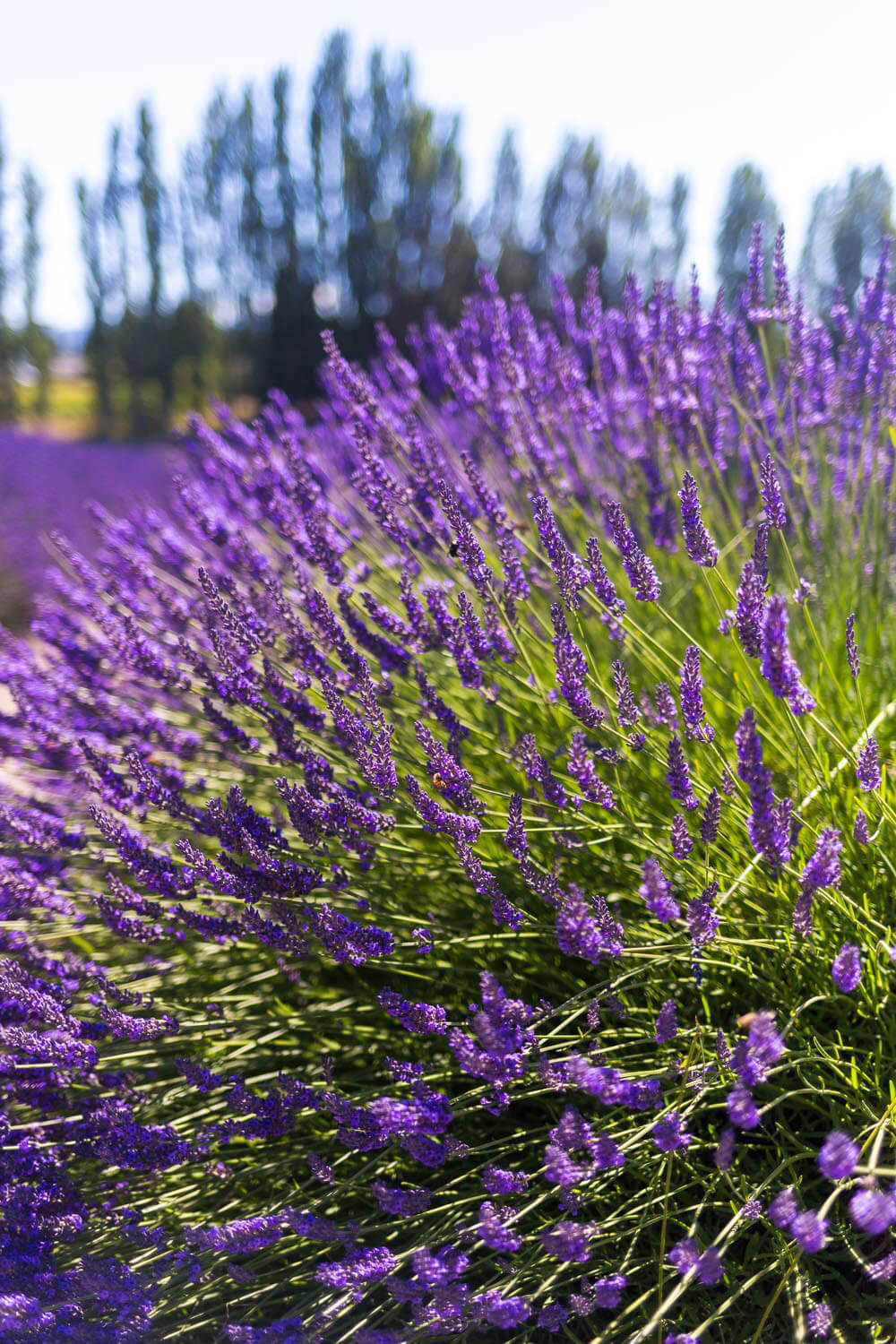 Head to Coupeville Wharf and Lavender Wind Farm
Looking for more to do in Coupeville? Look no further than the Coupeville Wharf, boasting kayak rentals, stunning views, a restaurant, and a gift shop. Stop for an iconic photo, or to take in the stunning Pen Cove views.
And if you're visiting in summer, stop by the Lavender Wind Farm. Traditionally, Lavender is at peak bloom throughout the month of July. With many uses from culinary to decorative to fragrance, lavender is such a versatile flower that anyone can enjoy. Make sure to visit their website and reserve your farm visit ahead of time!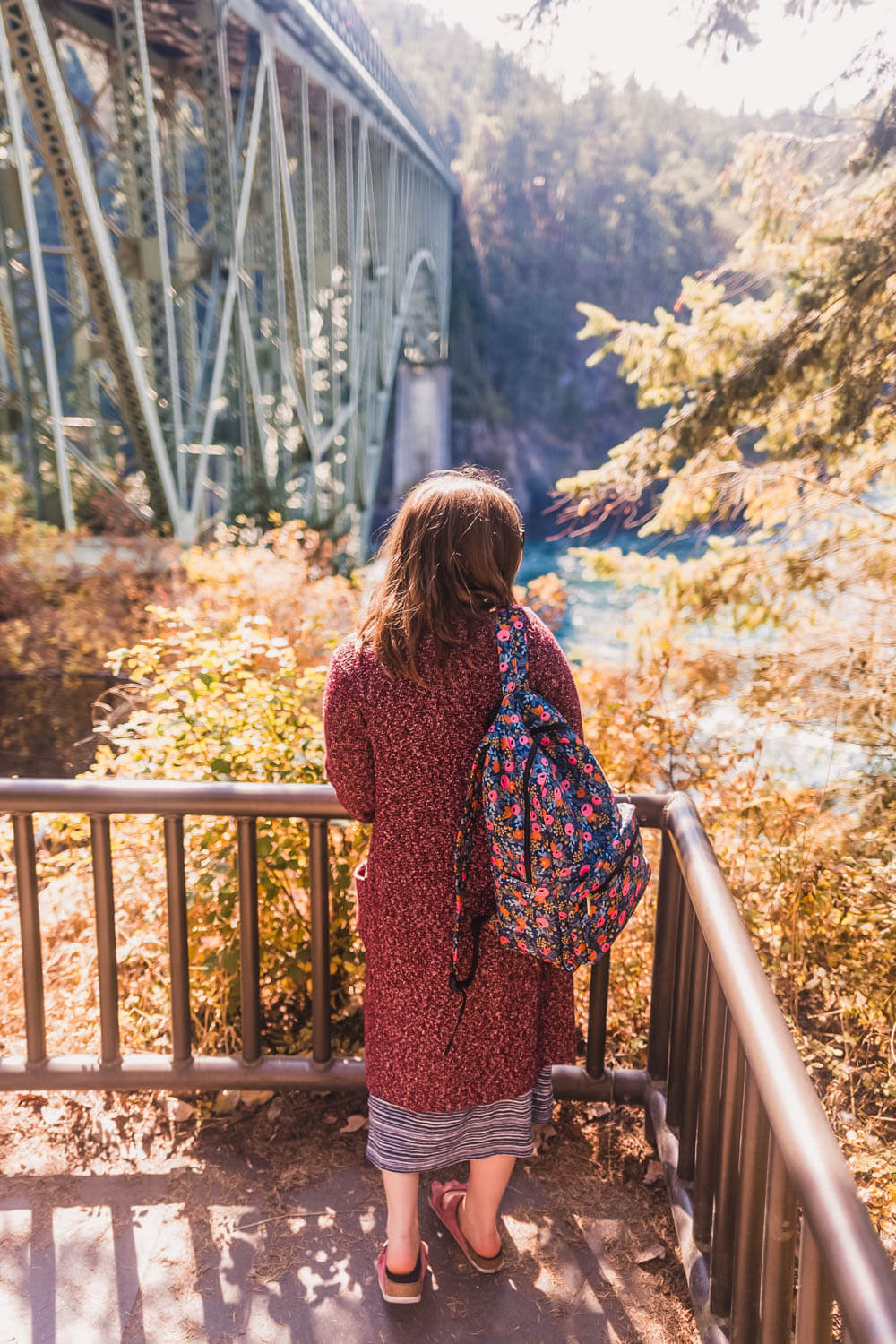 Find a spot to hike or camp on Whidbey Island
I touched on hiking a bit earlier when visiting Deception Pass, however, Whidbey Island has many more trails and nature walks to explore!
Here are a few hikes on Whidbey Island to get you started:
Ebey's Landing, Coupeville, WA (3.6 mi)
Camano Island State Park, Camano, WA ( (3 mi)
Trillium Community Forest, Freeland, WA (7 mi)
Dugualla State Park, Oak Harbor, WA (5 mi)
Fort Casey Historical State Park, Coupeville, WA (1.8 mi)
South Whidbey State Park, Freeland, WA (3.5 mi)
If you're an outdoor adventure kind of person, you also might want to camp on Whidbey Island. While I haven't personally done this, the island is beautiful and offers mild temperatures year-round making it a great spot to stay.
Here are a few state parks offering camping on Whidbey Island worth checking out: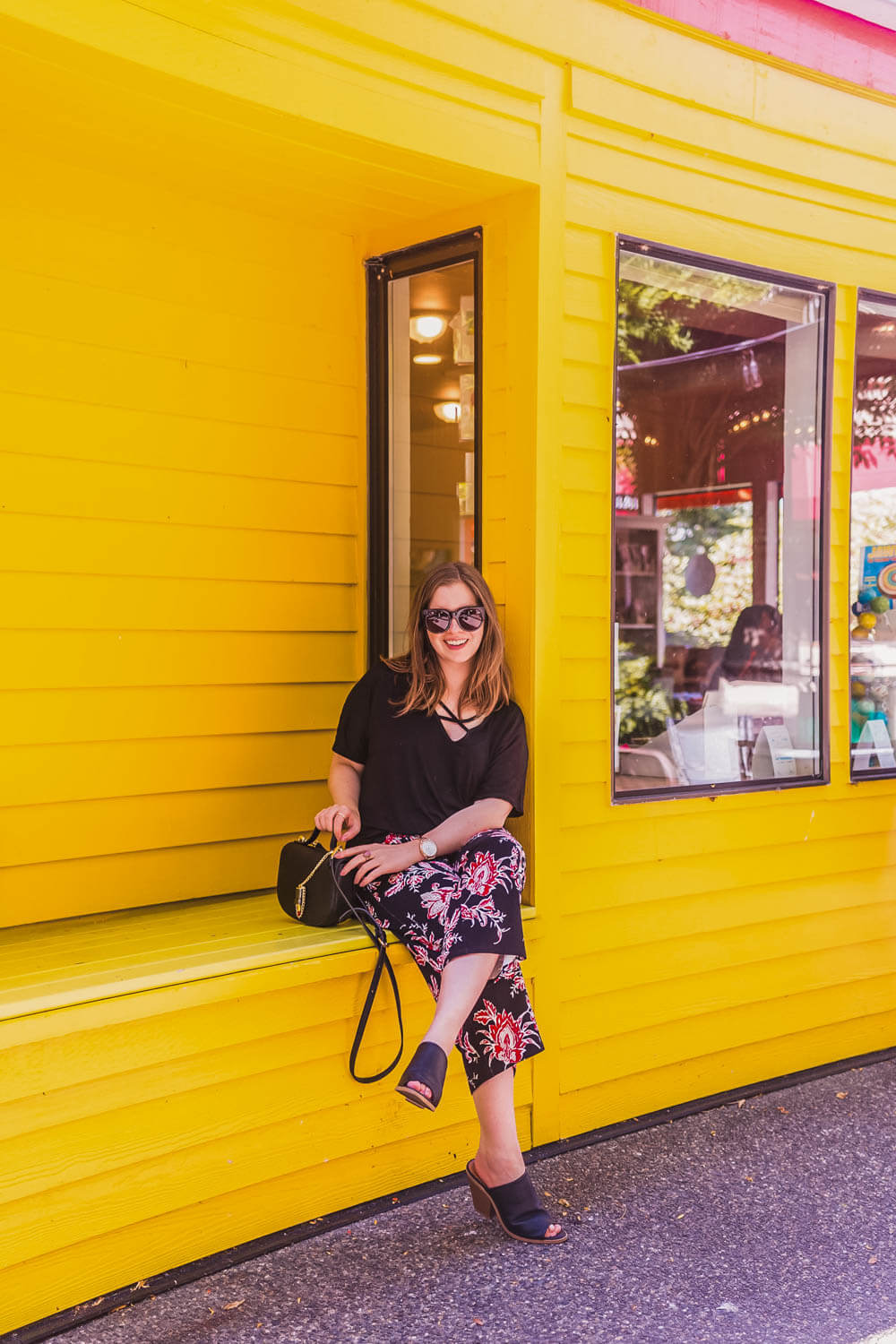 Satisfy your sweet tooth at Sweet Mona's
If you have a sweet tooth then you cannot miss stopping by Sweet Mona's in Langley. This adorable bright yellow chocolate shop is cheery and full of delicious sweet treats. My favorites are the lavender caramels and the chocolate sea salt caramels, but you really can't go wrong!
Visit the Bayview Farmers Market in Langley
Starting in April, visit the Bayview Farmers Market at Bayview Corner in Langley every Saturday from 10 am to 2 pm. Here you'll find locally made goods, fresh produce, artisan finds, and so much more. While you're in the area be sure to stop at Bayview Farm and Garden, mentioned above!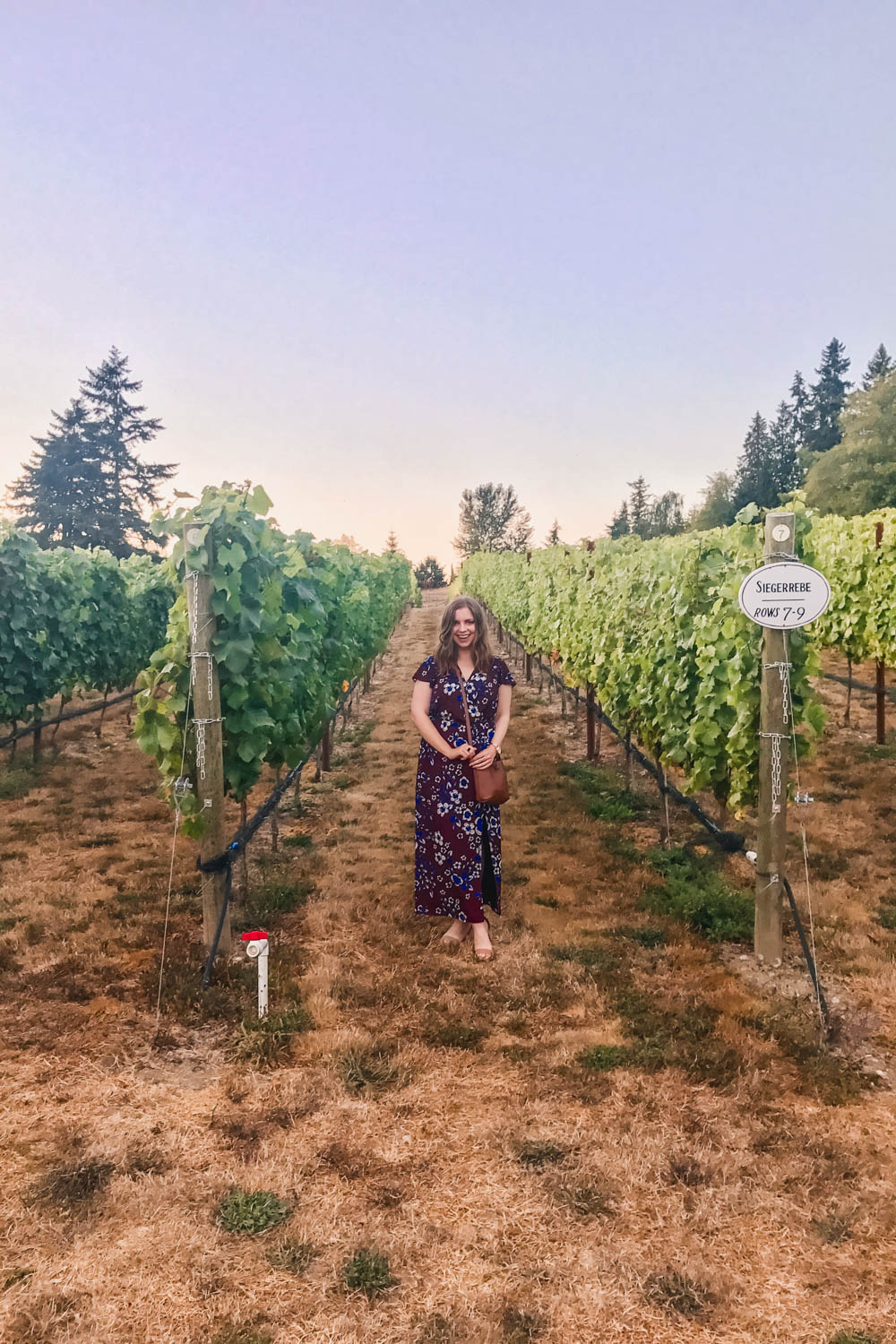 Enjoy the many Whidbey Island Wineries
Did you know Whidbey Island has many unique and special wineries? We attended a wedding at Dancing Fish Vineyards in Freeland, and you'll love visiting the multitude of wineries spanning the island.
Here are a few wineries to visit on Whidbey Island:
Dancing Fish Vineyards, Freeland, WA
Ott & Murphy Winery Tasting Room, Langley, WA
Spoiled Dog Winery, Langley, WA
Blooms Winery, Freeland, WA
Comforts of Whidbey Winery, Langley, WA
For even more wineries to visit and a breakdown of each one, visit the blog post my friend Adria from Emerald Palate wrote that covers the Whidbey Island wineries not to miss!
Catch a flick at Blue Fox Drive-In Theater in Oak Harbor
Yes, drive-in theaters still exist, and one happens to be right in Oak Harbor! Visit Blue Fox Drive-In Theater to catch a movie on the big screen, play arcade games, race in a go-kart, or visit their new tavern. You can catch a recent release every weekend year-round, and select weekdays.
Check the Blue Fox Drive-In website for the latest schedule and what's playing next!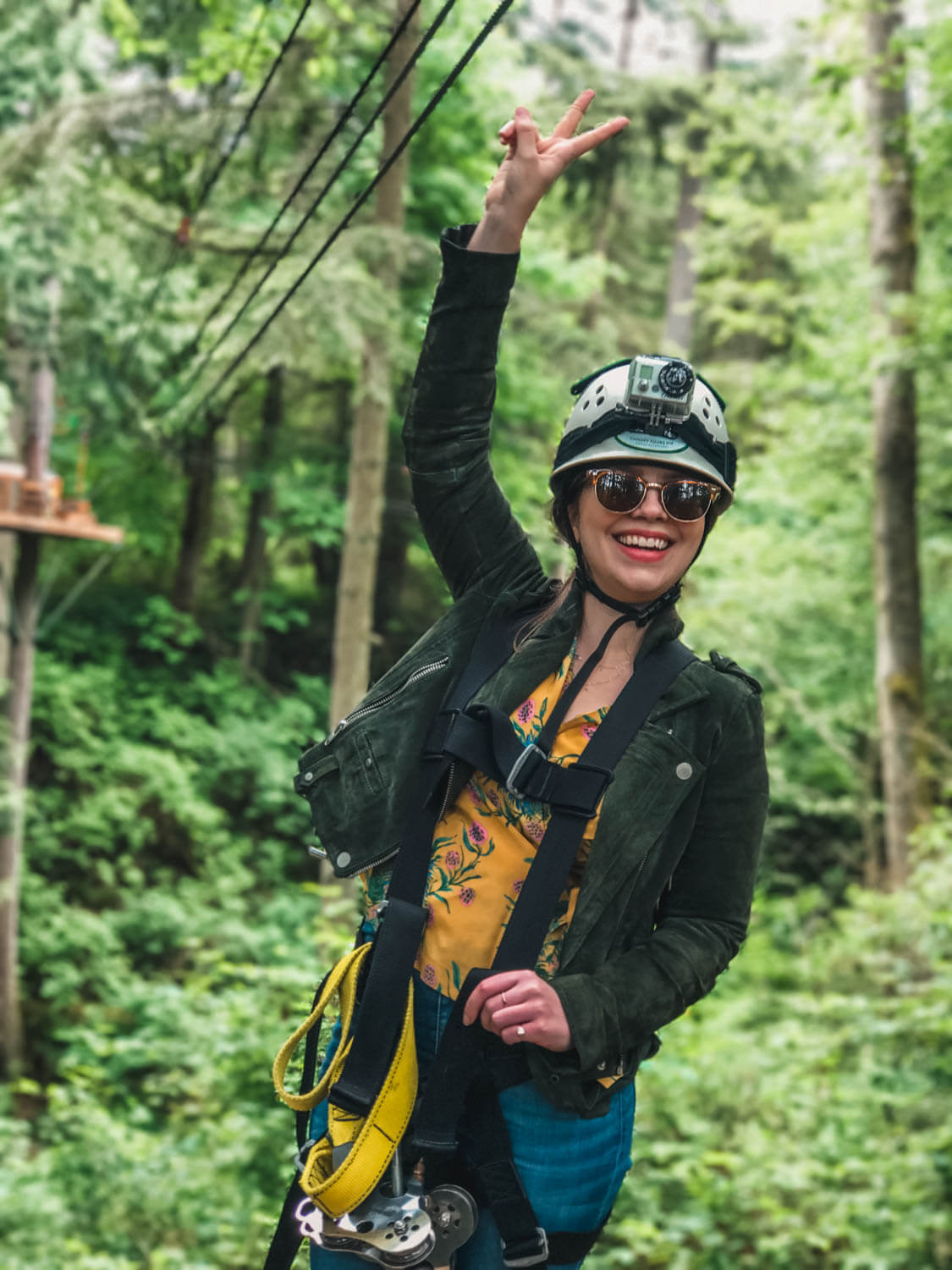 Zip through the trees at Camano Canopy Tours on Camano Island
Not enough adventure for you? Fly through the trees at Camano Canopy Tours on Camano Island! Book an outdoor zip line adventure for the whole family.
Not feeling so adventurous? Canopy Tours is located on Kristoferson Farm, which boasts U-Pick Lavender starting in mid-June, craft workshops, or you can shop the farm stand on weekends.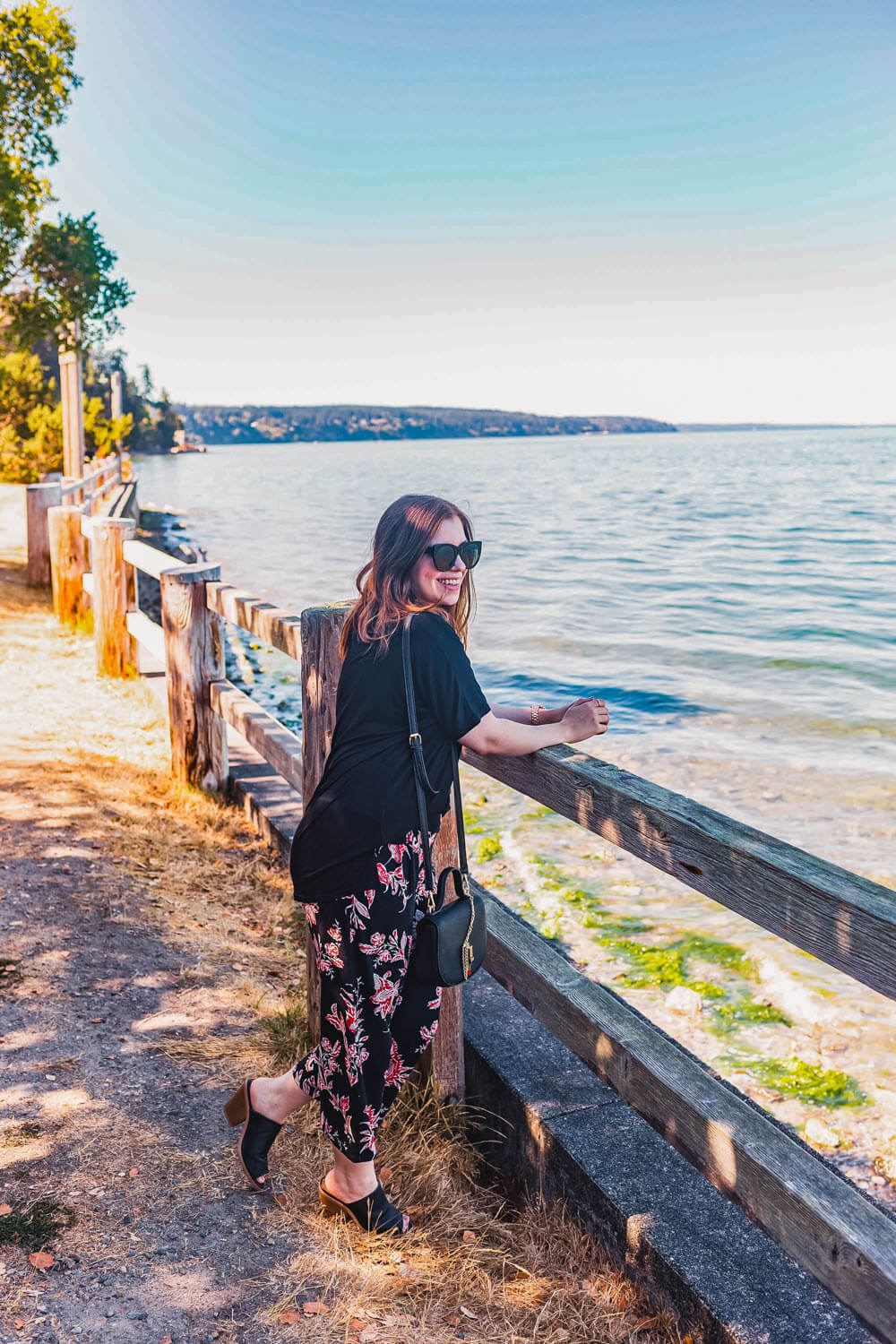 Enjoy a picnic on the beach
What's better than a picnic on the beach?! Pick up sandwiches and chips from Pickles Deli in Clinton, then drive over to the nearby Columbia Beach. Here you'll also find the ferry terminal, so you can watch the boat cross the water to and from the island while you enjoy your sandwiches!
With so many great spots to visit in Washington state, it can be hard to choose a place to go. However, I think Whidbey Island is definitely worth the trip with a variety of things to do, see, and explore for every travel preference. There's much more to this island than a ferry boat ride and the Mukilteo lighthouse on the other side! This list will get you started with more than 15 things to do on Whidbey Island.
Are you planning a trip to Whidbey Island? Did I miss one of your favorite spots? I'd love to hear about it in the comments!
---
Looking for More Travel Ideas? Try these Blog Posts!
Want to Save This Post for Later? Pin it!
Things to Do on Whidbey Island