Happy September! It is officially Pumpkin Spice season. And while 2021 continues to be an unusual year, it is also flying by surprisingly fast. Somehow, we are already well into September, the temperatures are dropping, and the leaves are already changing. To me, these signal the beginning of fall in Seattle. It is honestly a magical time to enjoy Seattle's fall colors!
It is a beautiful time to visit the Pacific Northwest and I would argue that fall in Seattle rivals that of the East Coast. While the weather might be shifting quickly to cooler temperatures, there are still plenty of fun outdoor activities to celebrate the fall season. As we find ourselves back to masking up and keeping our distance from others outside of our household, outdoor activities are my go-to. I thought it would be a great time to highlight fall activities that can be done outdoors, distanced, and of course, celebrate the fall season!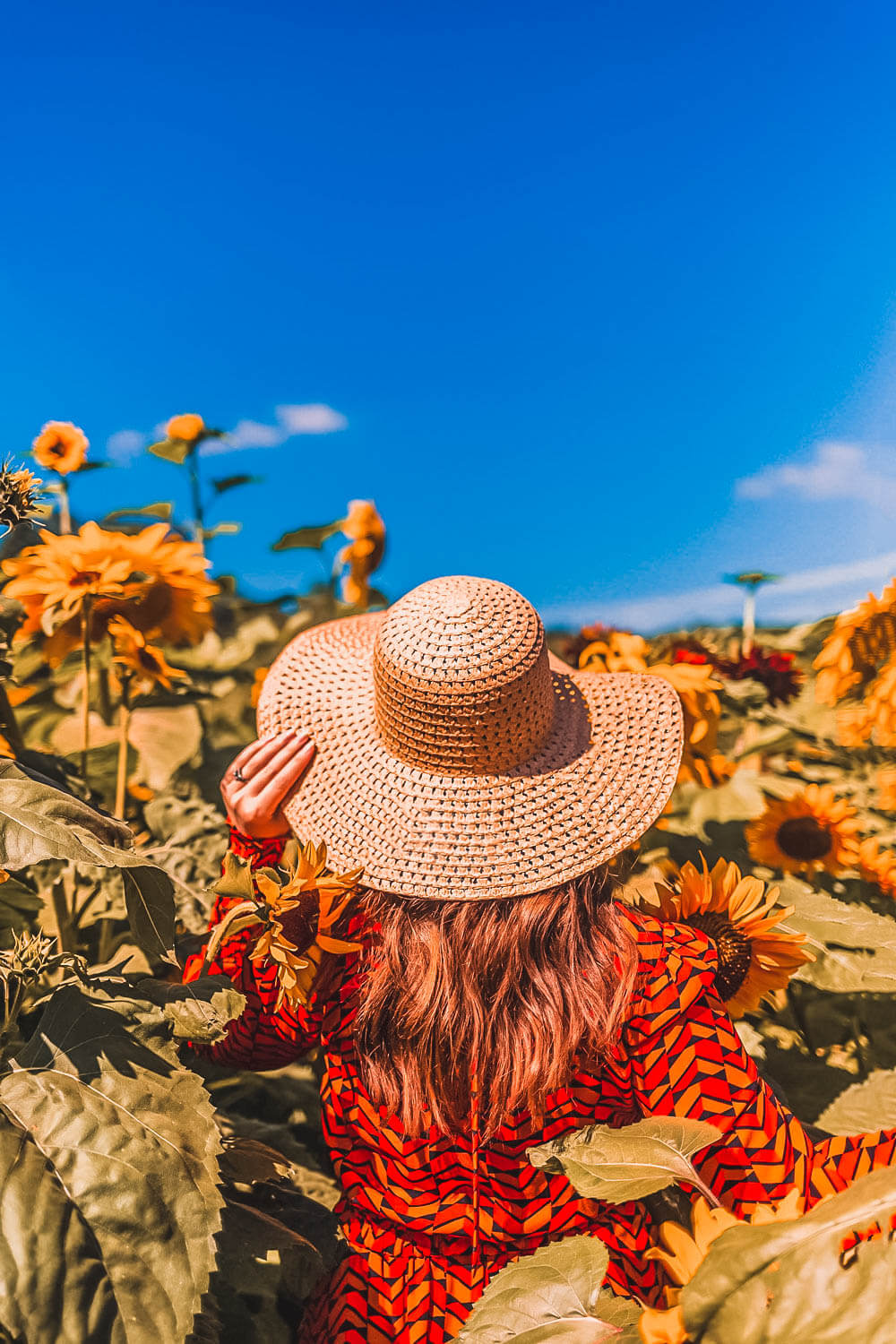 So what are those activities? Keep reading on for socially distanced, outdoor activities you can participate in this fall in Seattle!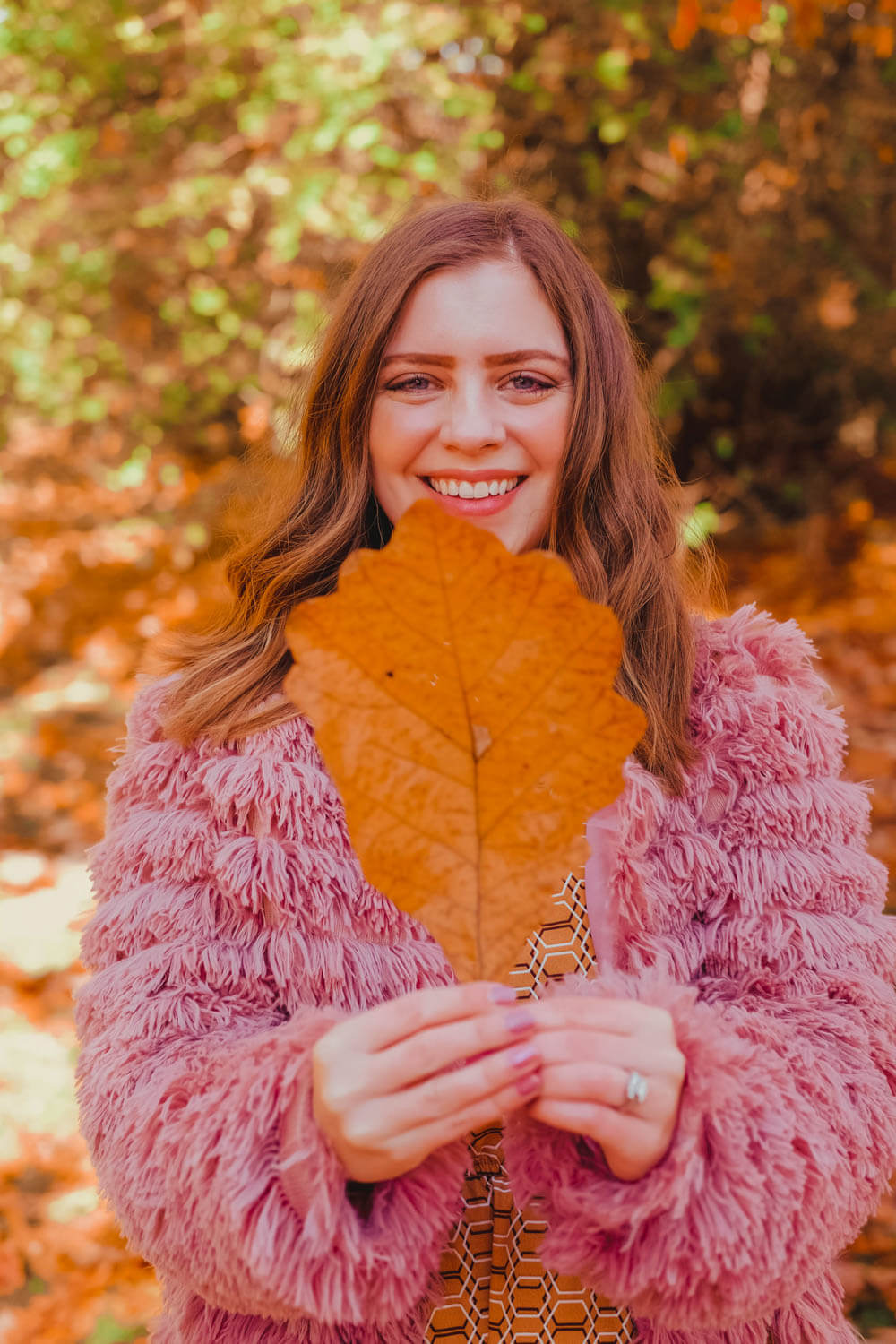 1. Go leaf-peeping and visit the best place to see fall colors near Seattle
In the Northeast, a scenic tour of the leaves is called leaf-peeping. Popularized by social media, you can now buy t-shirts and sweatshirts exclaiming your love for the activity. Meanwhile here in the Pacific Northwest, we can do it too! After all, our leaves turn some of the most gorgeous shades of red, yellow, and orange starting now and peaking in mid to late October.
Since the weather is notoriously fickle, pack a raincoat and boots if you want to enjoy the leaves up close. Otherwise, drive to one of these gorgeous Seattle neighborhoods to appreciate the beautiful historic homes and majestic trees!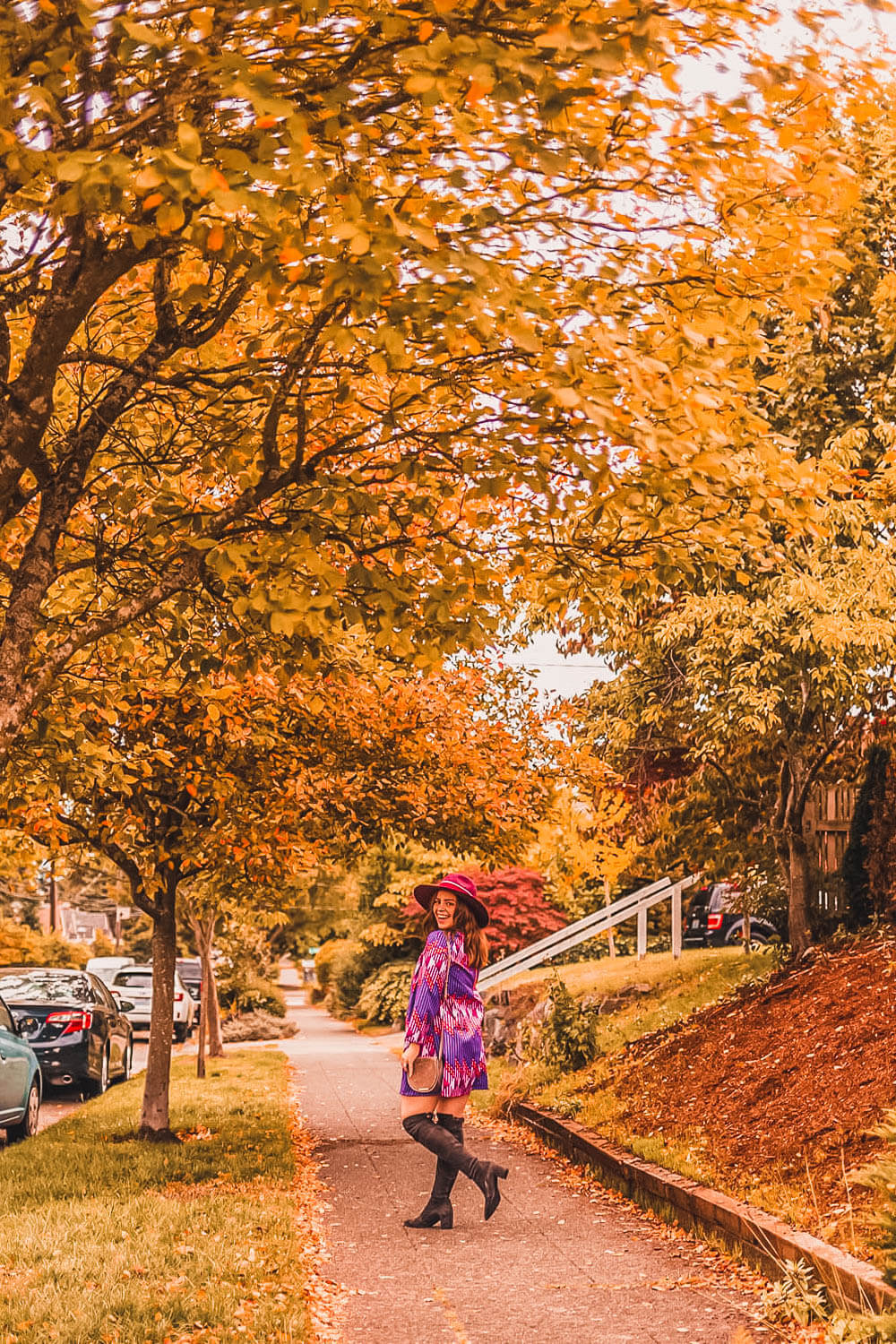 Here are some of my favorite Seattle neighborhoods perfect for leaf-peeping:
Maple Leaf
Queen Anne
Green Lake
West Seattle
Beacon Hill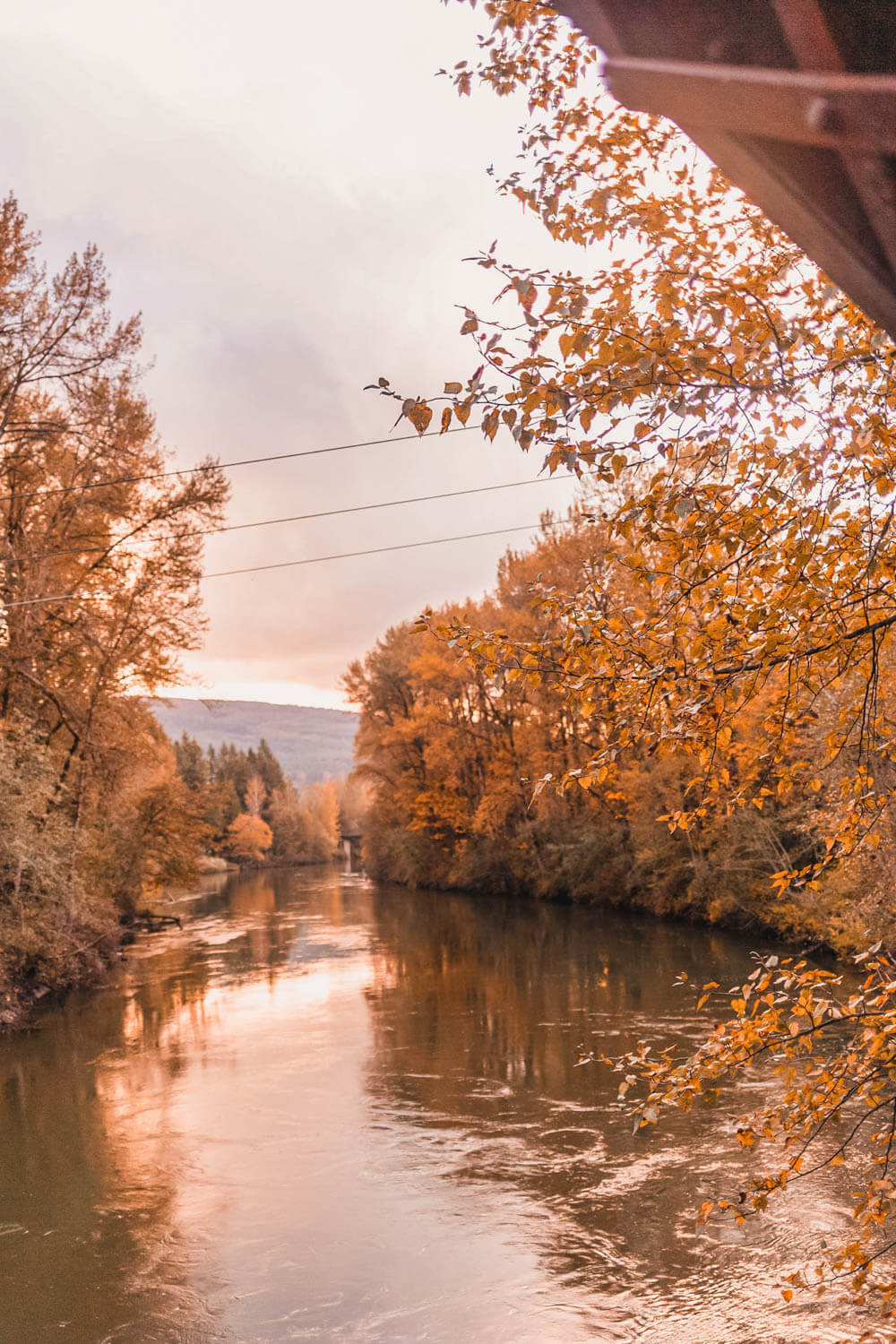 Or if you're up for a road trip, visit the best places to see fall colors in Washington State:
Snoqualmie
Leavenworth
Mt. Rainier National Park
Olympic National Park
Deception Pass
Mount Vernon
Cascade Lakes Scenic Byway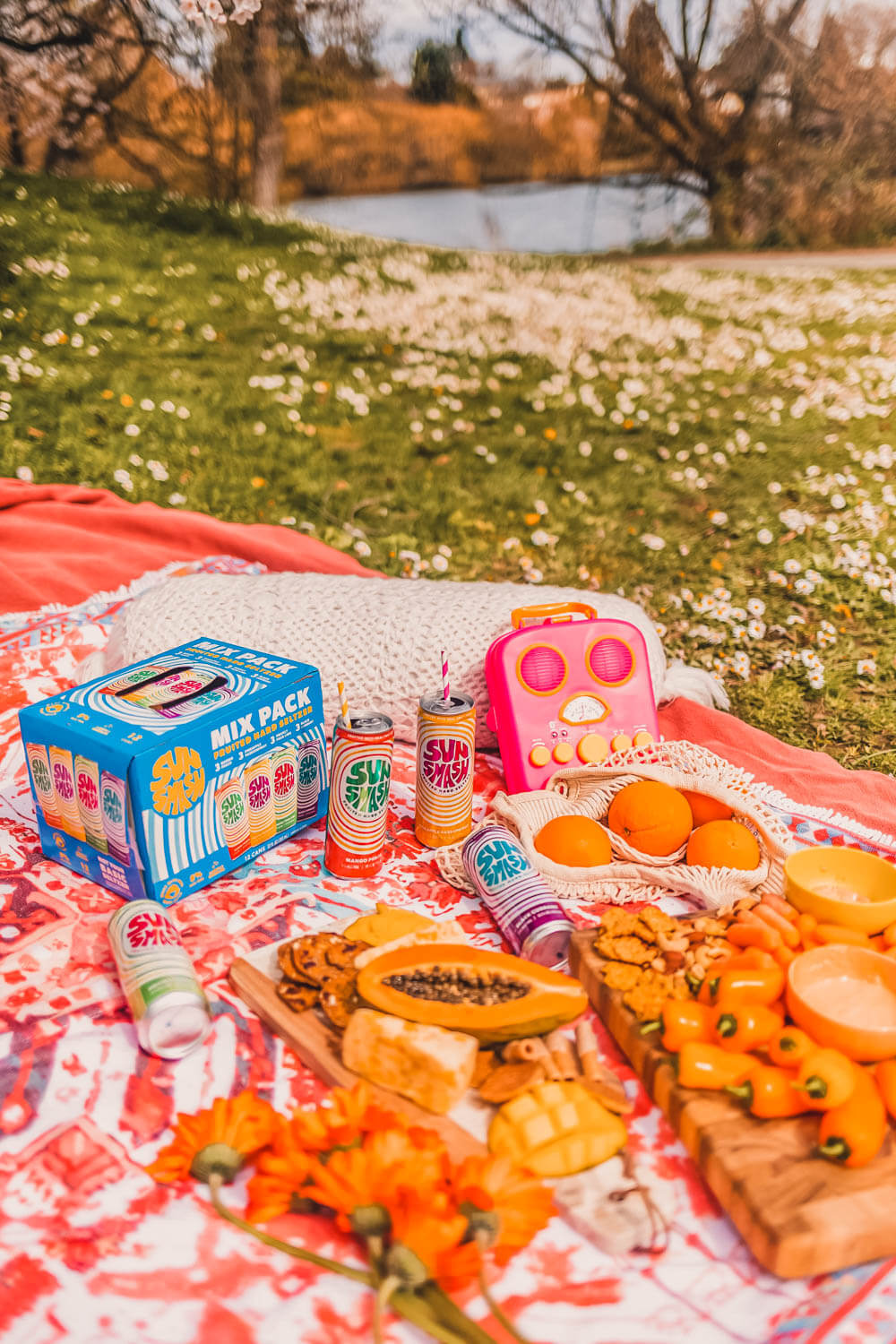 2. Enjoy a park picnic to celebrate fall in Seattle
Don't put away the picnic basket quite yet! For the month of September and even into October, the weather is still often warm enough to enjoy a bit of al fresco dining. Just in case, I'd encourage you to bring an extra blanket, sweater, or jacket though!
Here are some of my favorite Seattle area parks to visit in the fall:
Kerry Park
Gasworks Park
Golden Gardens
Alki Beach
Downtown Bellevue Park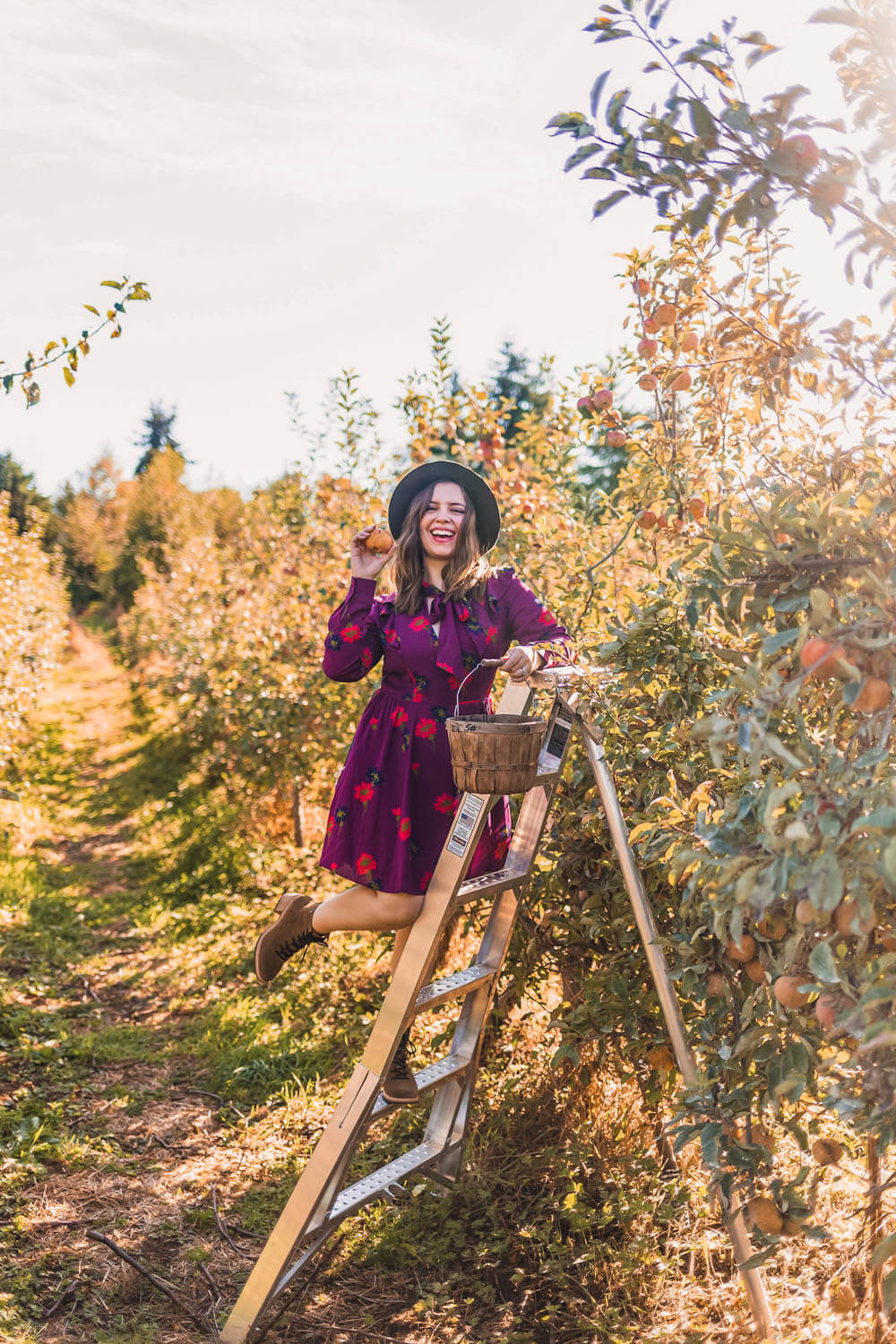 3. Go apple picking near Seattle
Visit a local farm and enjoy the fruits of your labor. (Pun intended!) Last year we went apple picking for the first time. We visited Skipley Farm in Snohomish, an organic and family-run farm that has a variety of apples perfect for baking or snacking. Snacking while picking is highly encouraged, too!
Apple picking season typically starts in late August or early September. You might be able to find a few ground fall apples later in the season depending on the farm you visit, as well.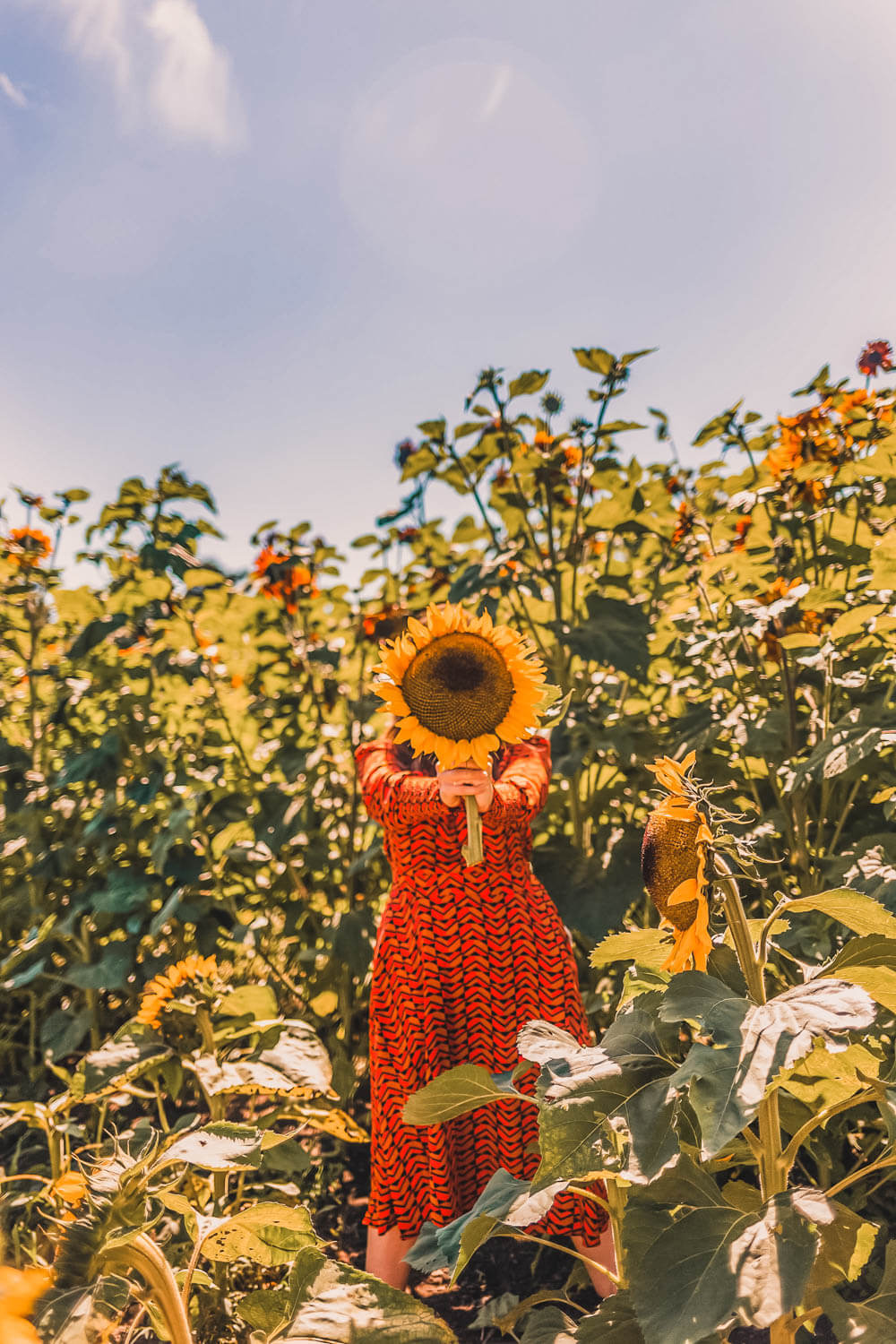 4. Visit a sunflower field near Seattle
Did you know that it is sunflower season? Visit one of the beautiful sunflower fields around Seattle for some awe-inspiring views and to snap some photos. I prefer to visit sunflower fields that offer you cut options so that you can take home some of the beautiful blooms to enjoy for days to come, too!
Here are some great sunflower fields near Seattle:
Stocker Farms in Snohomish, WA // Open for the Sunflower Festival on 9/18, 9/19, 9/25, and 9/26!
Serres Farm in Redmond, WA // Opens for pumpkin picking in late September 2021 and they have sunflowers, too!
Maris Farms in Buckley, WA // Open through September 12th, 2021 for sunflowers!
Schilter Family Farm in Olympia, WA // Opens on September 10th, 2021 for their Sunflower Experience ($8-10 per person)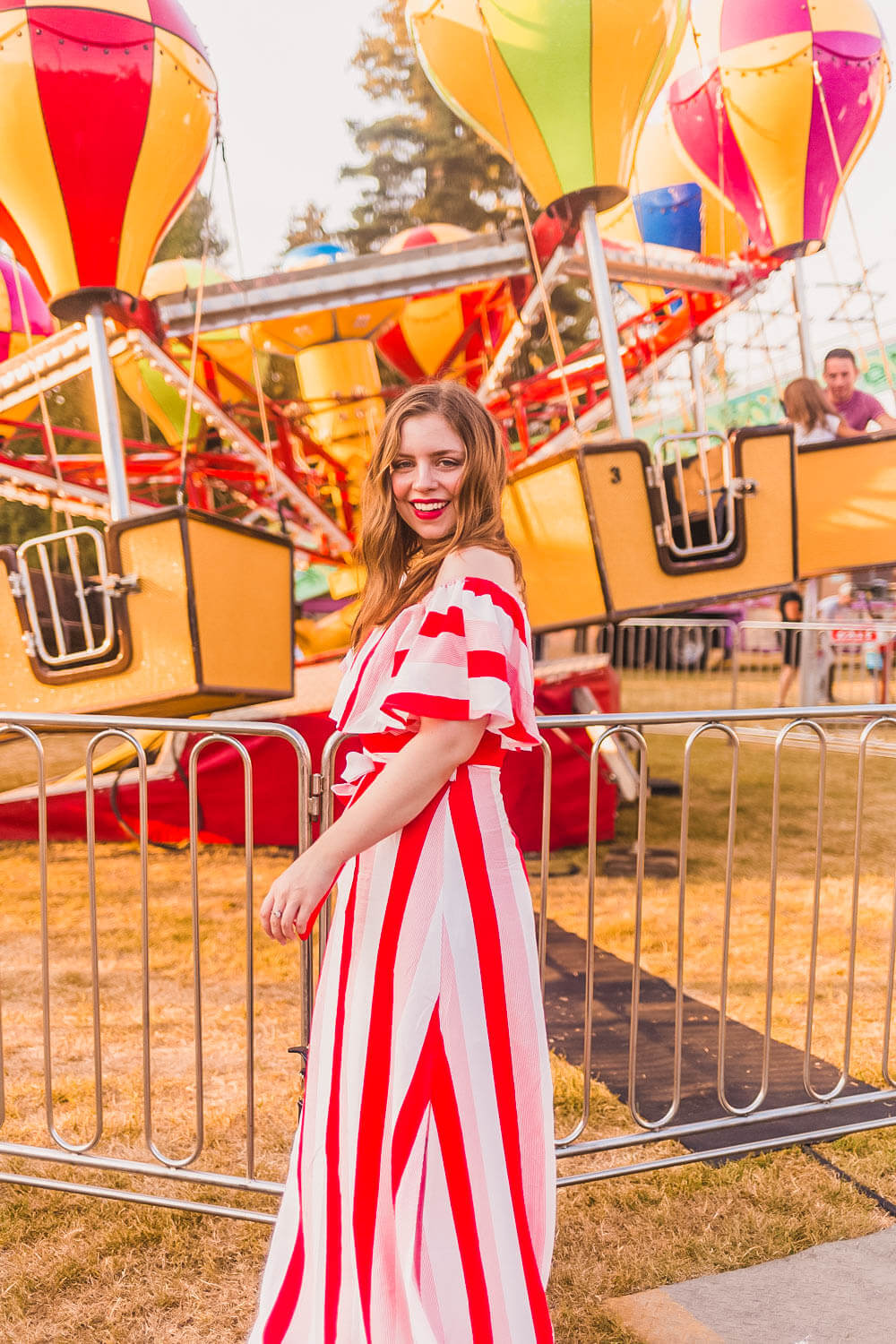 5. Attend one of many Seattle fall festivals
Support and shop small businesses at one of the many fall festivals and night markets happening near Seattle this fall! I personally love attending local festivals and markets to find new artisans and makers plus shop for myself and for gifts for the upcoming holiday season. Might as well get a head start, right?!
Here are some fall festivals in Seattle worth checking out: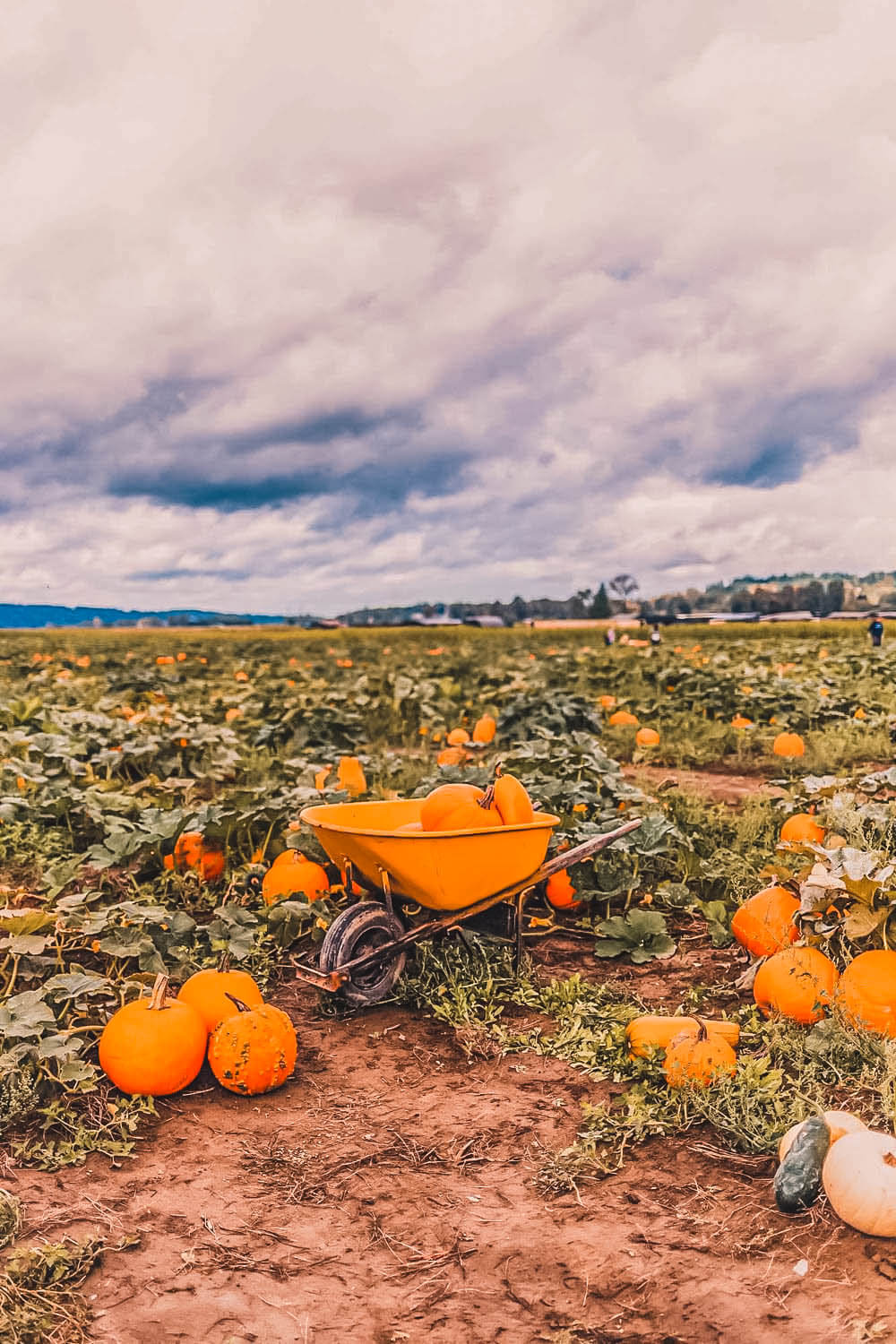 6. Spend a day at the pumpkin patch
There is nothing that screams fall more than a visit to the pumpkin patch! Fortunately, there are a ton of great pumpkin patches near Seattle that open starting in mid-to-late September. Plan your visit now and grab tickets early for the best price! I've included my favorite pumpkin patches below.
Here are the best pumpkin patches near Seattle: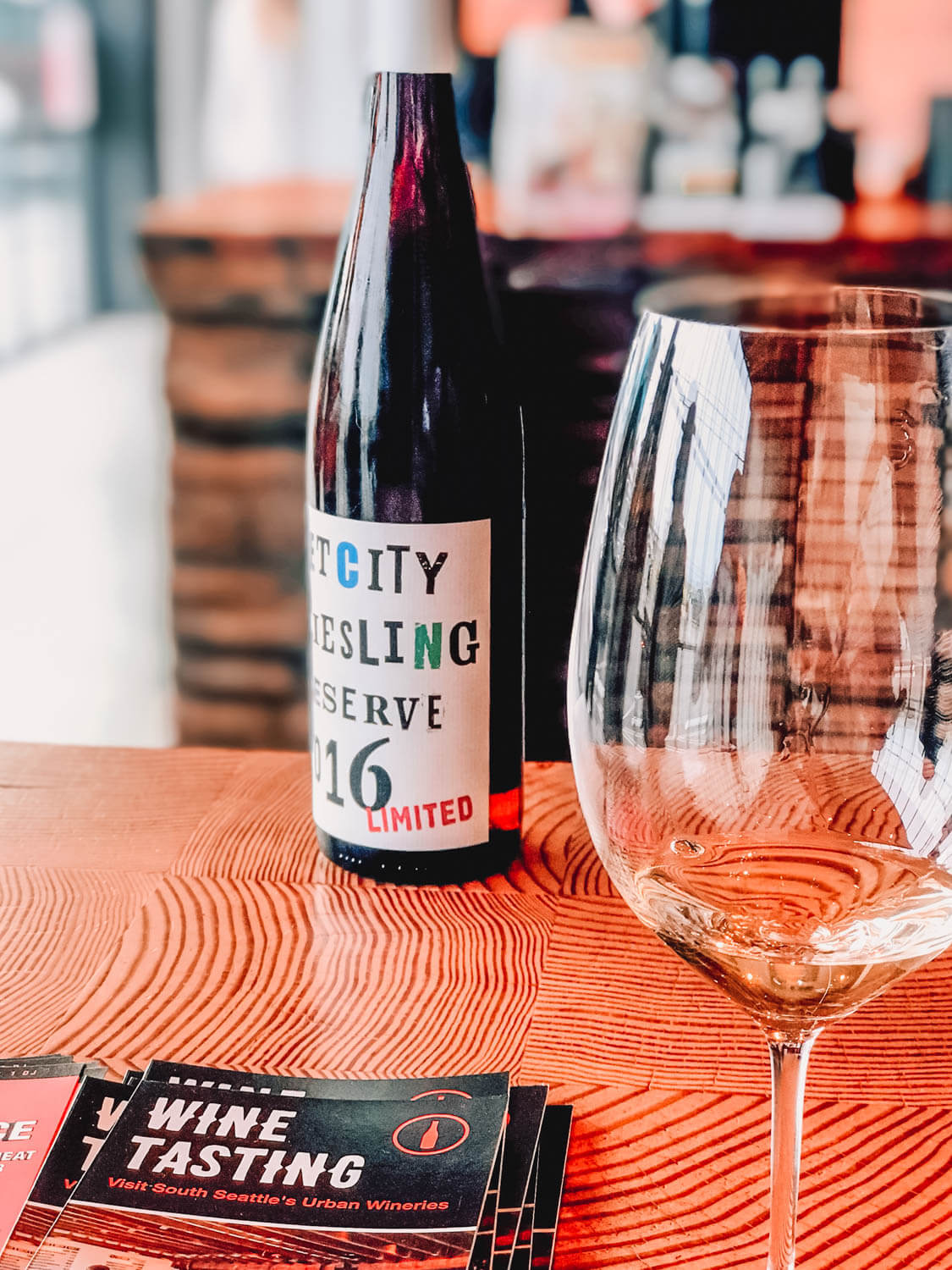 7. Go wine tasting or visit a local brewery
With plenty of outdoor seating often available, going wine tasting or visiting a local brewery can be a great fall activity before it gets too chilly. And even when the temperatures do begin to drop, sitting outside is totally possible with a little layering!
Here are some local wineries and breweries offering outdoor seating near Seattle: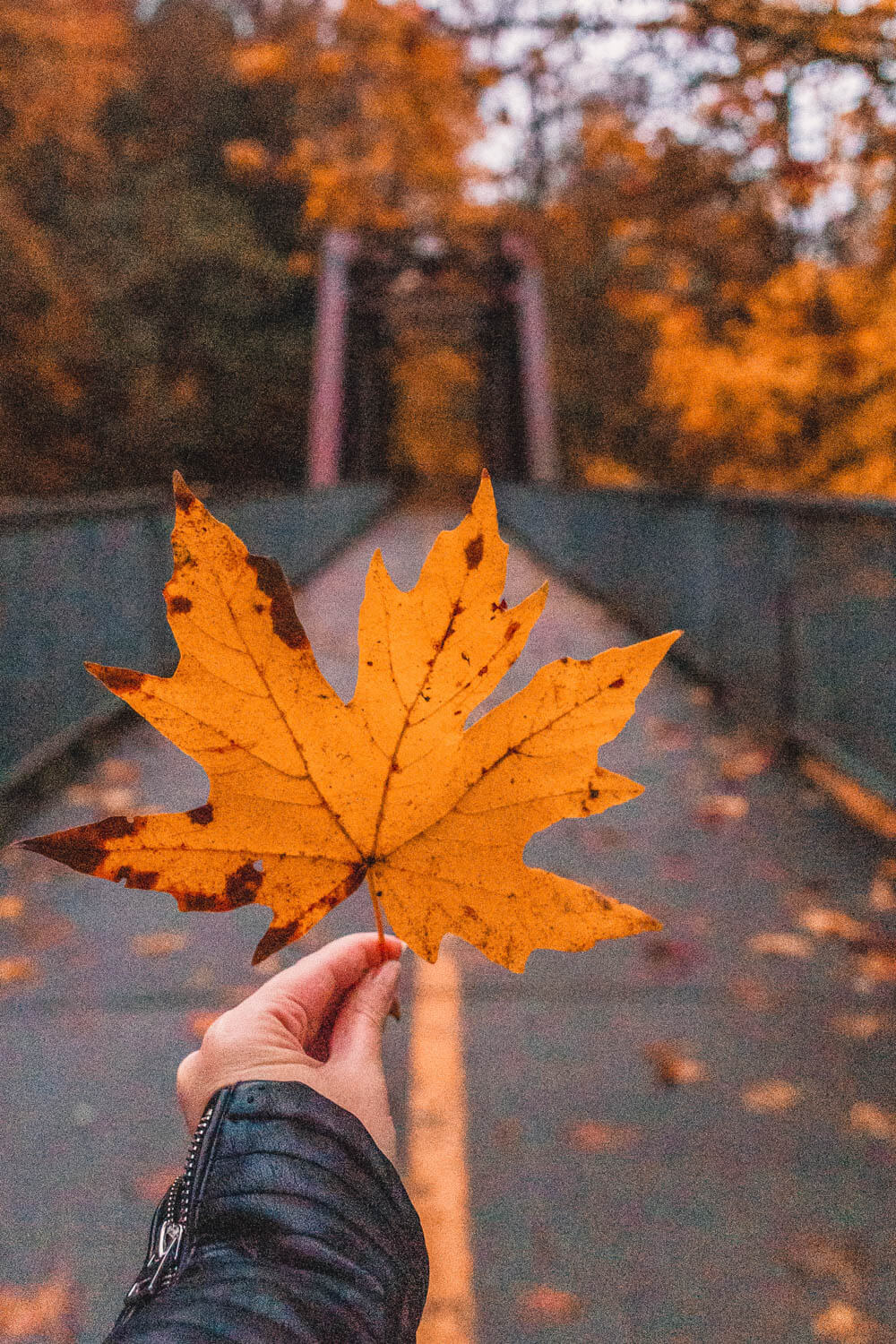 8. Take a nature walk or go on a hike to see the fall colors near Seattle
Seattle in the fall is so beautiful! There are so many great places to see fall colors near Seattle that you really can't go wrong with a nature walk or a hike at this time of the year. Layer up, grab your water bottle, a snack, and hit the trails.
Here are some great places to see fall color near Seattle and enjoy a nature walk or hike:
Discovery Park Loop Trail in Magnolia, Seattle, WA
Point Ruston in Tacoma, WA
Cedar River Trail in Renton-Maple Valley, WA
Ravenna Park in Ravenna, Seattle, WA
Burke-Gilman Trail between Seattle and Bothell, WA
Chief Sealth Trail in Beacon Hill, Seattle, WA
Interurban Trail in Fremont, Seattle, WA
Lake Washington Loop near Bellevue, WA
Green River Trail in Tukwila, WA
Mercer Slough Nature Park in Bellevue, WA
9. Visit a drive-in movie theater in Washington State
Did you know there are still drive-in movie theaters in Washington state? I grew up going to the now-defunct Puget Park Drive-In. It was so much fun being able to catch a double feature! Now, most of the drive-in theaters are a bit farther from the city but you can still enjoy this fun experience if you're up for a little road trip.
Here is where to catch a drive-in movie in Washington state: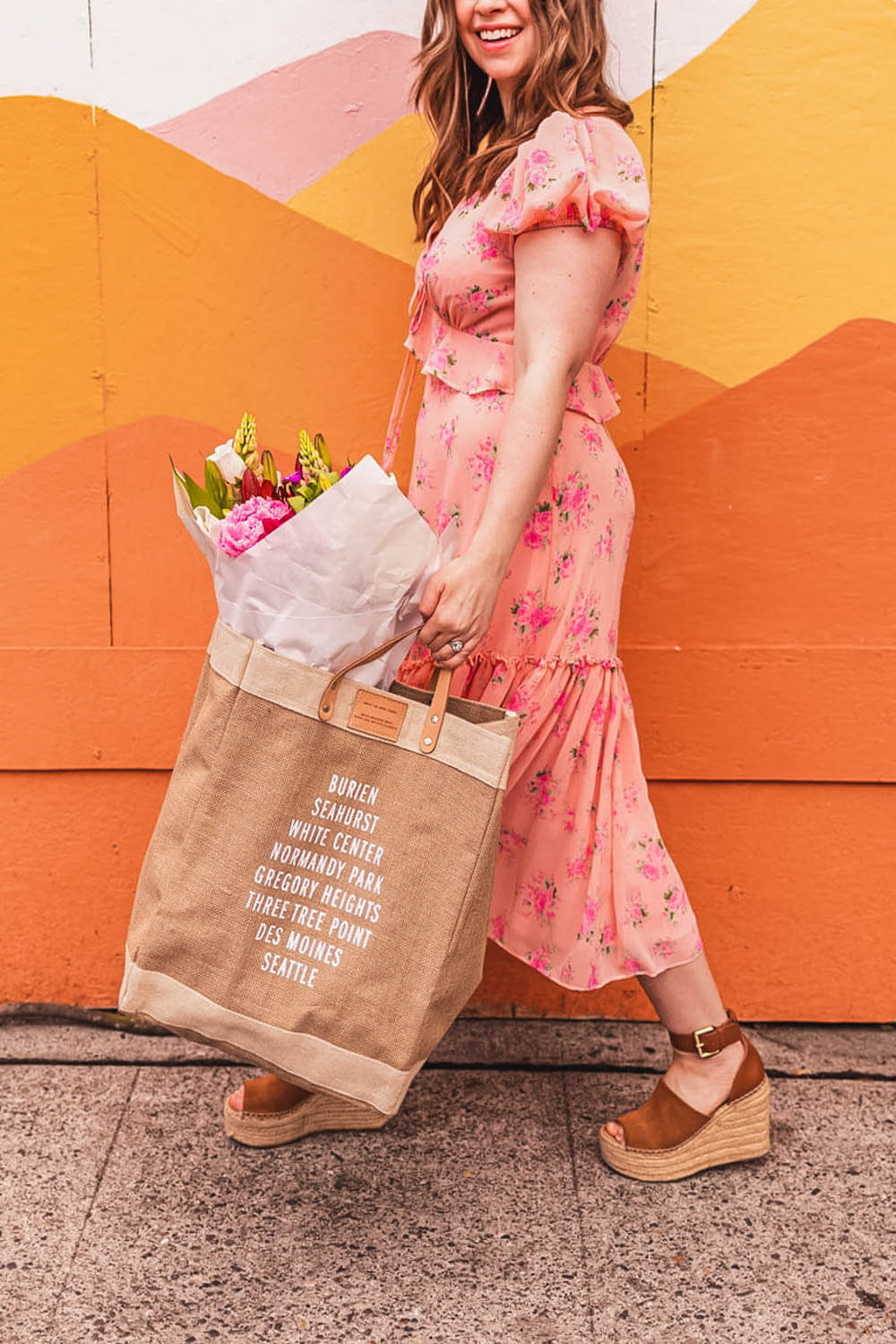 10. Visit a local farmer's market
Support local farmers and makers by shopping at your neighborhood farmers market! Best of all, many of our local farmers markets are now well into the fall months or even year-round!
Here are some of my favorite farmers markets to visit near Seattle: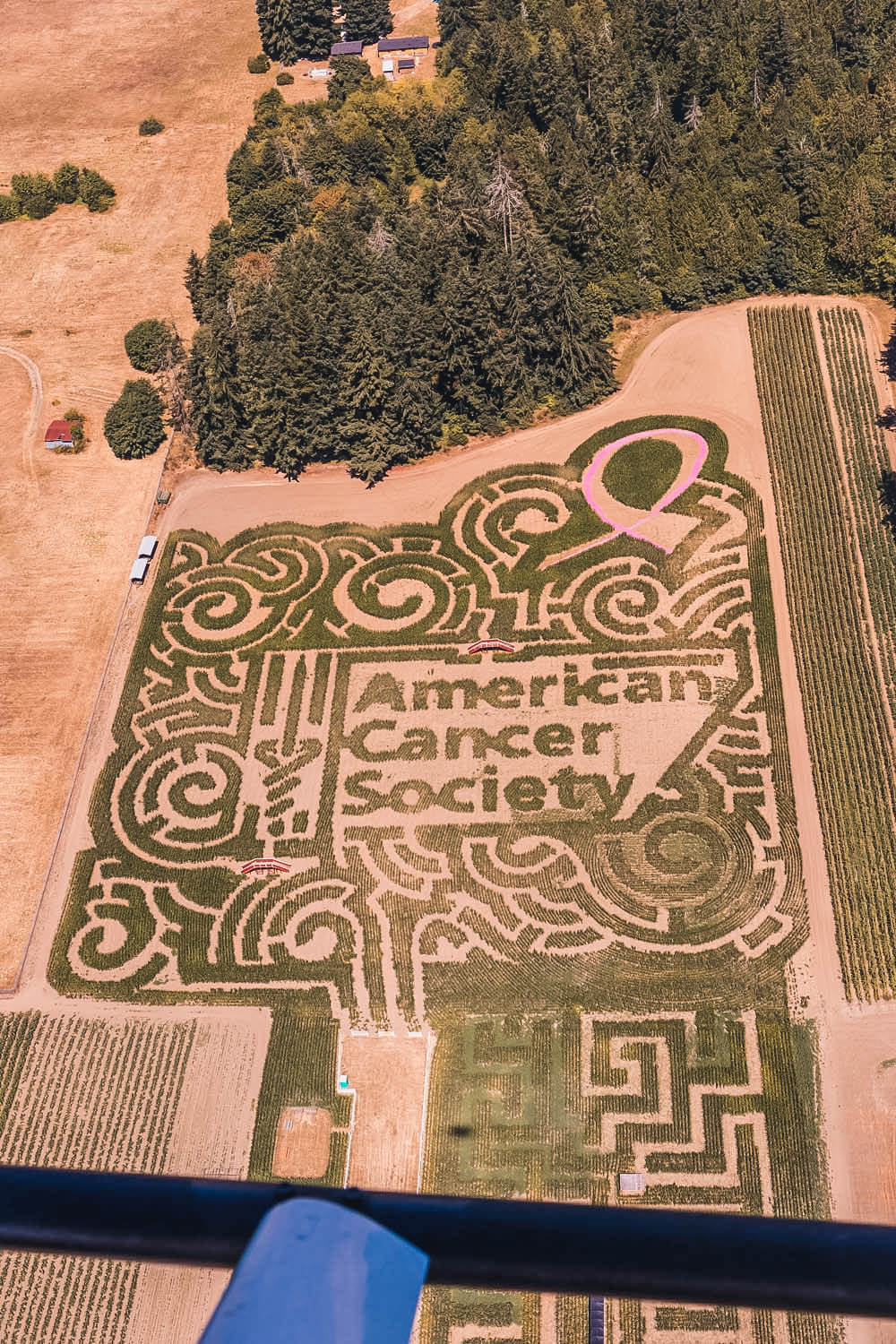 11. Run through a corn maze
There is nothing quite like going through a corn maze on a crisp fall day! Many of our local farmers open up their property come fall time for pumpkin picking, but I don't think corn mazes get enough credit. They're so fun! And a great activity to do before the weather gets too wet and stormy in Seattle.
Pack your comfy water proof boots and head to one of these fun corn mazes near Seattle: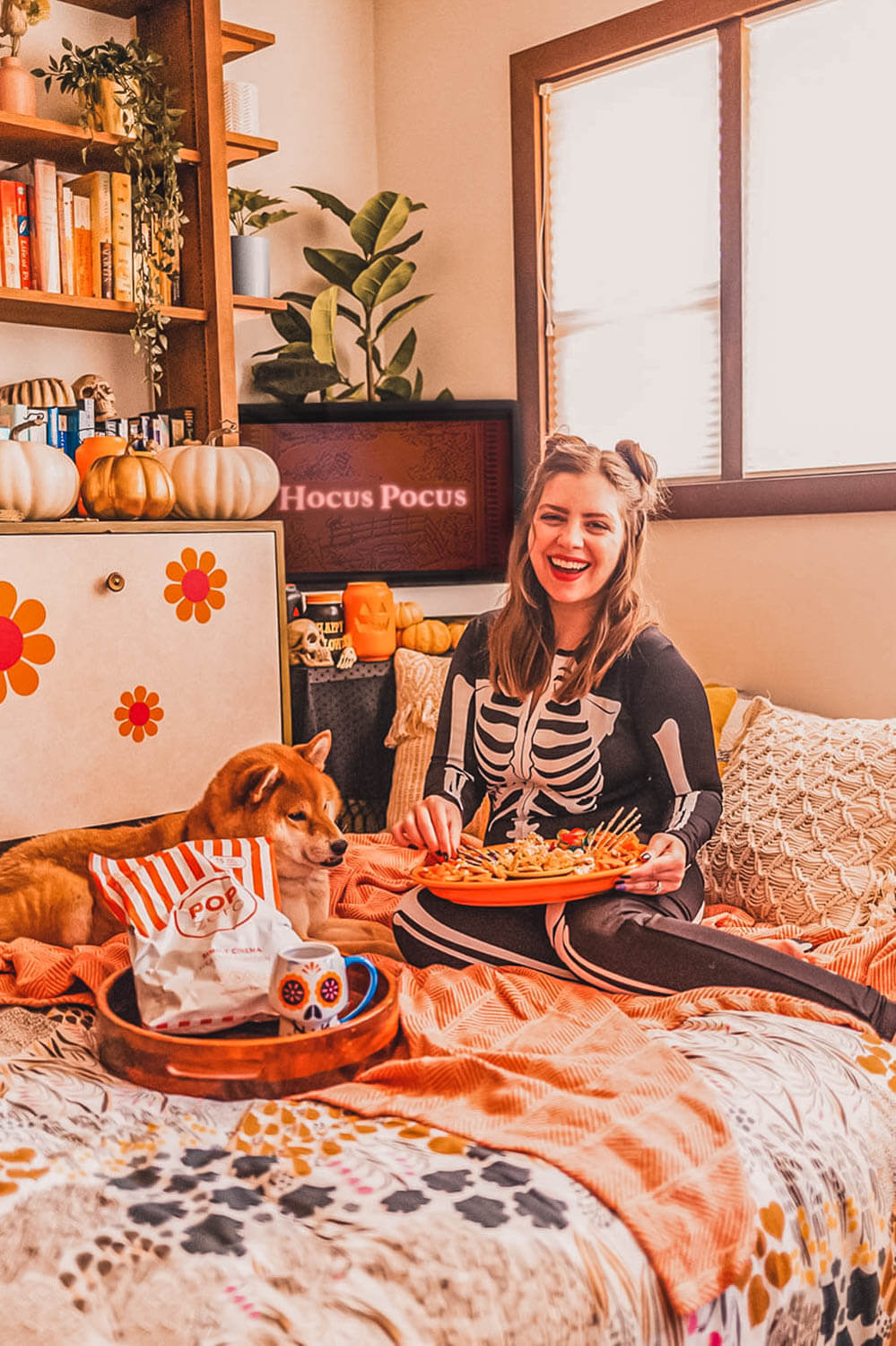 12. Plan a cozy fall party
While we find ourselves in unusual times as we are back to indoor restrictions again, it can be a good time to host small, intimate parties. Grab a couple of your besties and host them for a cozy night fall-themed at home!
Brew some hot apple cider, turn on your favorite Halloween movie and enjoy your favorite fall snacks with your besties. (Here are 31 Halloween movies that you can stream for free right now!)
Or, if you'd rather, host them virtually! Many of the big streaming platforms have a feature called Watch Party where you can all tune in to the same movie at the same time. Keep in touch via Zoom or FaceTime as you watch and enjoy their favorite snacks together!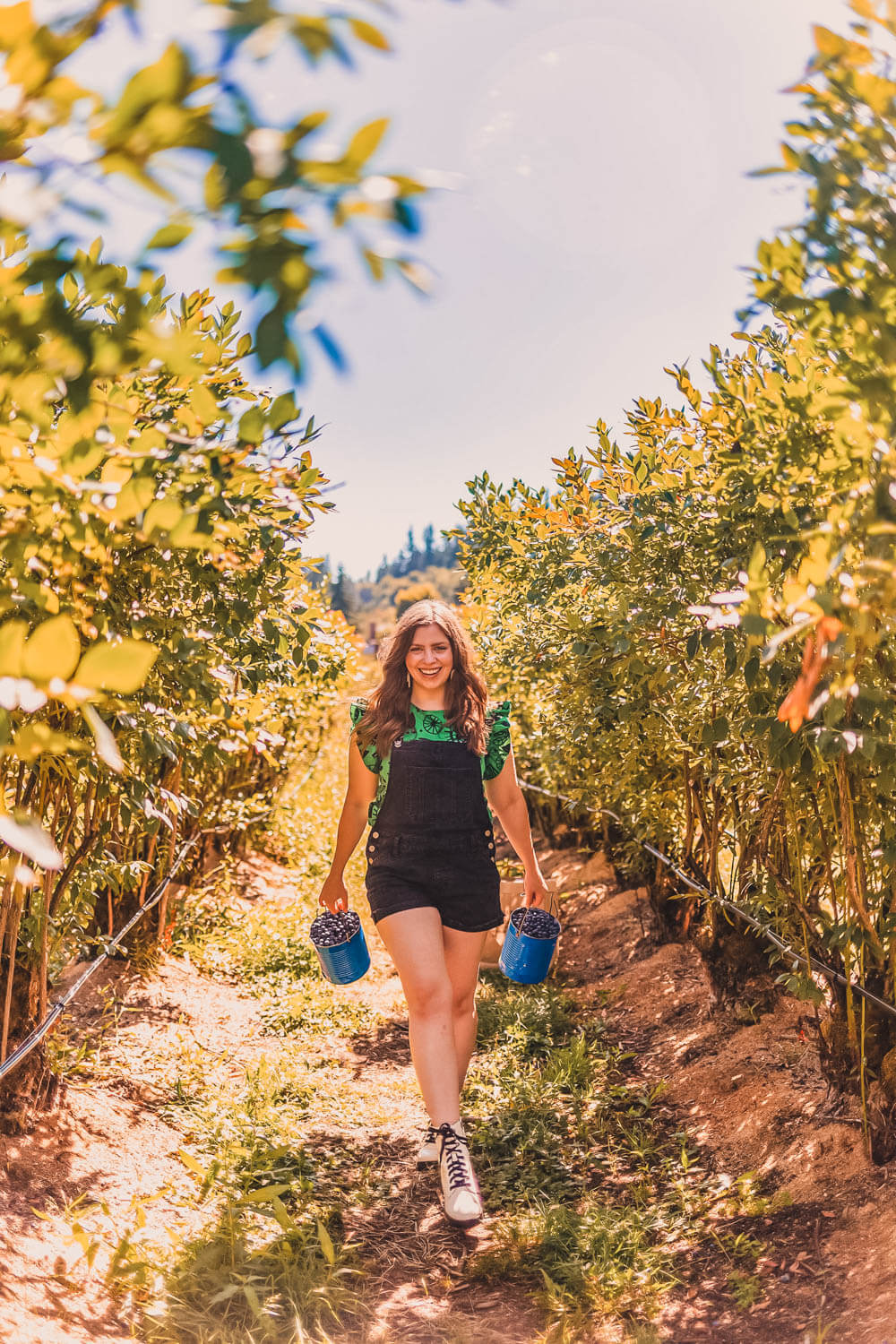 13. Grab a friend and go blueberry picking
Blueberry season is quickly winding down, however, there is still time! Often, blueberries are available until mid-September at most local blueberry farms. Blueberry picking is a fun activity but patience is required, especially if you are picking the smaller blueberry varieties.
Here is where to go blueberry picking near Seattle:
Mountainview Blueberry Farm in Snohomish, WA // Open through early-September
Bob's Bluberry Patch in Kent, WA // Open now through end of September 2021. Berries are $2/lb, cash or check only with a 5 lb minimum purchase.
Olalla U-Pick Berry Farm in Ollala, WA // Open through early September by appointment only. (It is possible they will reopen in mid September for a few additional appointments so check back!)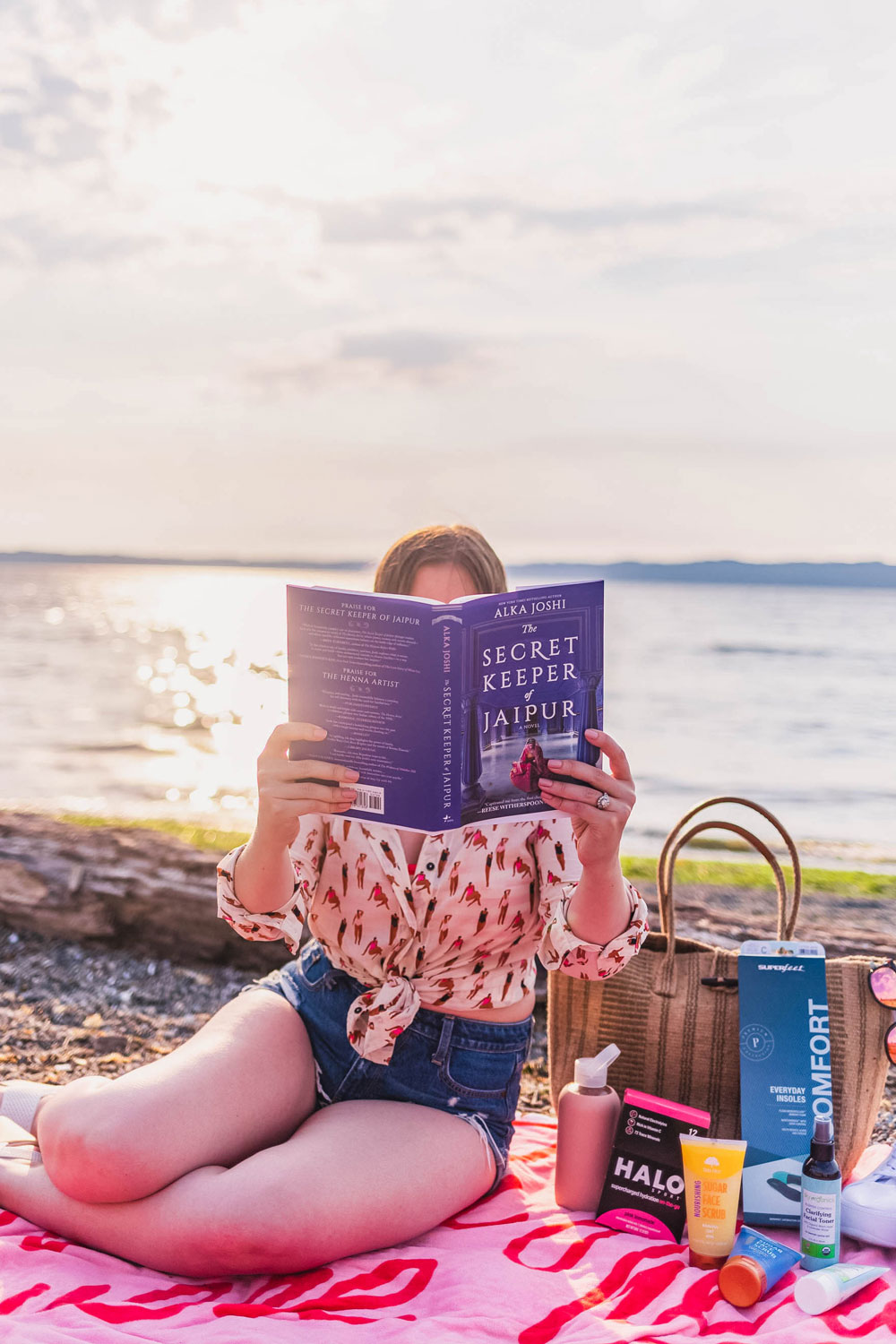 14. Visit the beach or lake
Before it gets too chilly, it is the perfect time to visit your local beach or lake park! I love bringing my favorite book of the moment, a cozy blanket, and a warm beverage to sip on as I breathe in the fresh breeze off the water!
Here are some great lake parks and beaches to visit near Seattle before the weather changes:
Redondo Beach in Kent, WA
Lundeen Park in Lake Stevens, WA
Green Lake Park in Seattle, WA
Seward Park in Sattle, WA
Mukilteo Beach in Mukilteo, WA
Picnic Point Park in Edmond, WA
Seahurst Park in Burien, WA
15. Visit a haunted location
Fall is the perfect time in Seattle to enjoy a spooky activity! Visit one of these 13 haunted Seattle locations that my friend Sahily compiled on her blog.
Additionally, here are a few more haunted activities in Seattle:
If you're looking for fun activities to celebrate fall in Seattle, then I hope you have come away with plenty of fun ideas and inspiration. Before the fall season is over, be sure to take advantage of the crisp fall temperatures to get outside, enjoy the changing leaves, and support a local farm or small business. Truly, it is a beautiful time to be in the Pacific Northwest with all of the fall colors near Seattle and you really cannot go wrong with whatever you end up doing this fall!
What do you have on your Seattle in fall bucket list? I'd love to what you have planned in the comments!
---
Looking for More Things to Do in Fall in Seattle? Try these Blog Posts!
Want to Save This Post for Later? Pin it!
15 Fun Activities To Celebrate Fall in Seattle