What does Carrie Underwood, pink cookies, a breakfast buffet, and glass art have in common? Four highlights of my recent weekend in Tacoma, Washington, of course! Just about 40 minutes south of Seattle proper is Washington's third-largest city. A bustling area of shopping, food, art, and culture, there are so many fun things to do in Tacoma that our girl's weekend flew by in a flash!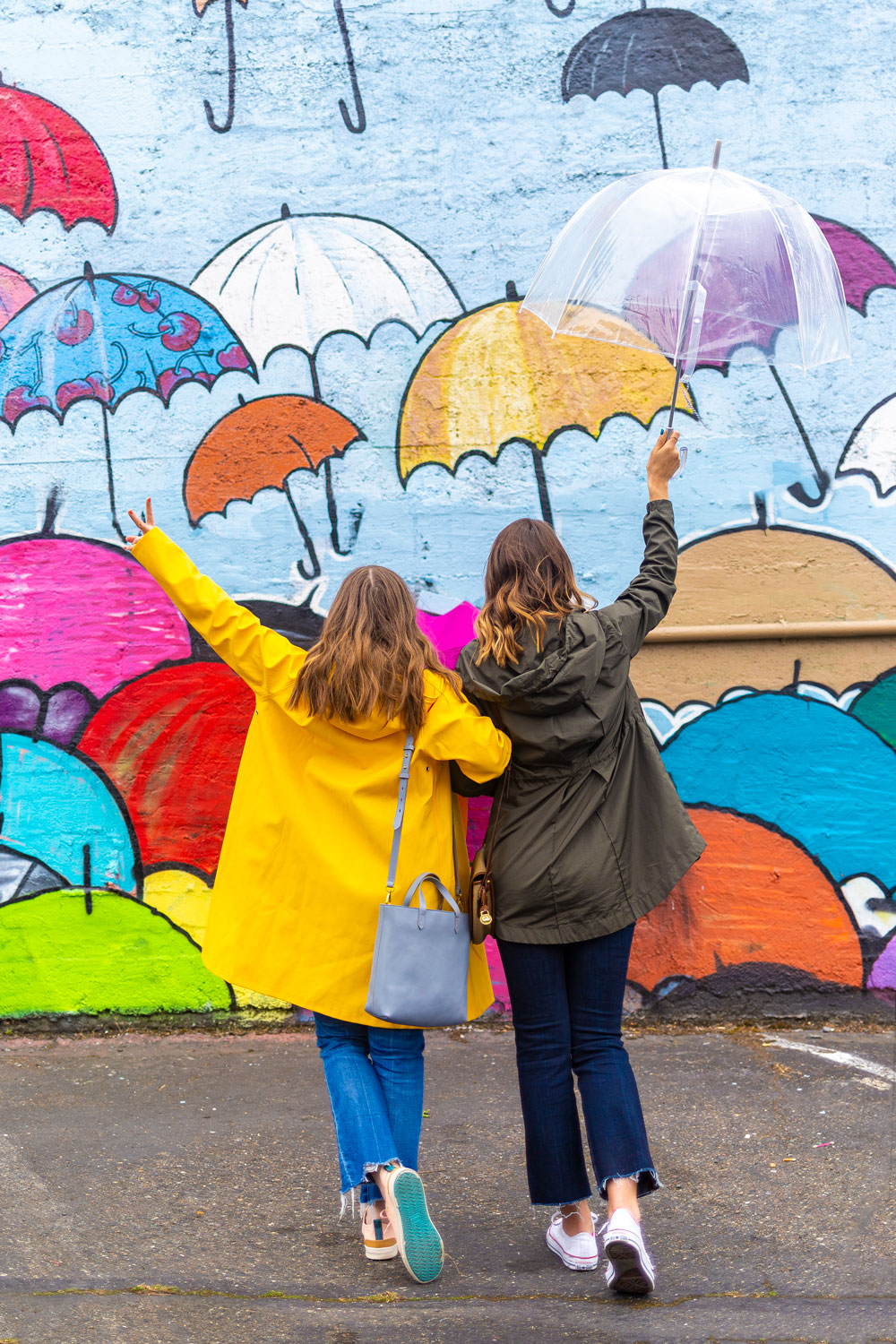 Disclosure: Thanks to Travel Tacoma for hosting us for an overnight stay, and to Dukes Spirits for providing us complimentary concert tickets. All opinions in this post are my own!

​​​​​​​Before I tell you about my fun girls trip to Tacoma, let me address the elephant in the room: Tacoma has a bad rap. I grew up thinking it was dangerous, seedy, and all-around unappealing. Most Seattle-area natives will probably tell you the same. And often, it's because people haven't been there in a while. Or they just have heard it from someone else.
The fact of the matter is that it's just not true anymore. With Seattle's crazy growth, people are moving away from the city and new areas are growing and changing at incredible speeds to accommodate. As Tacoma has grown in inhabitants, it's also grown in new things to do, places to eat, and many of the neighborhoods are up and coming with fun new things. Or they've already come up and anyone that doesn't know about it is just a little behind. ;)
Today, I thought I'd share what we did on a recent girl's weekend, as well as my other favorite things to do in Tacoma. Trust me, you'll like Tacoma!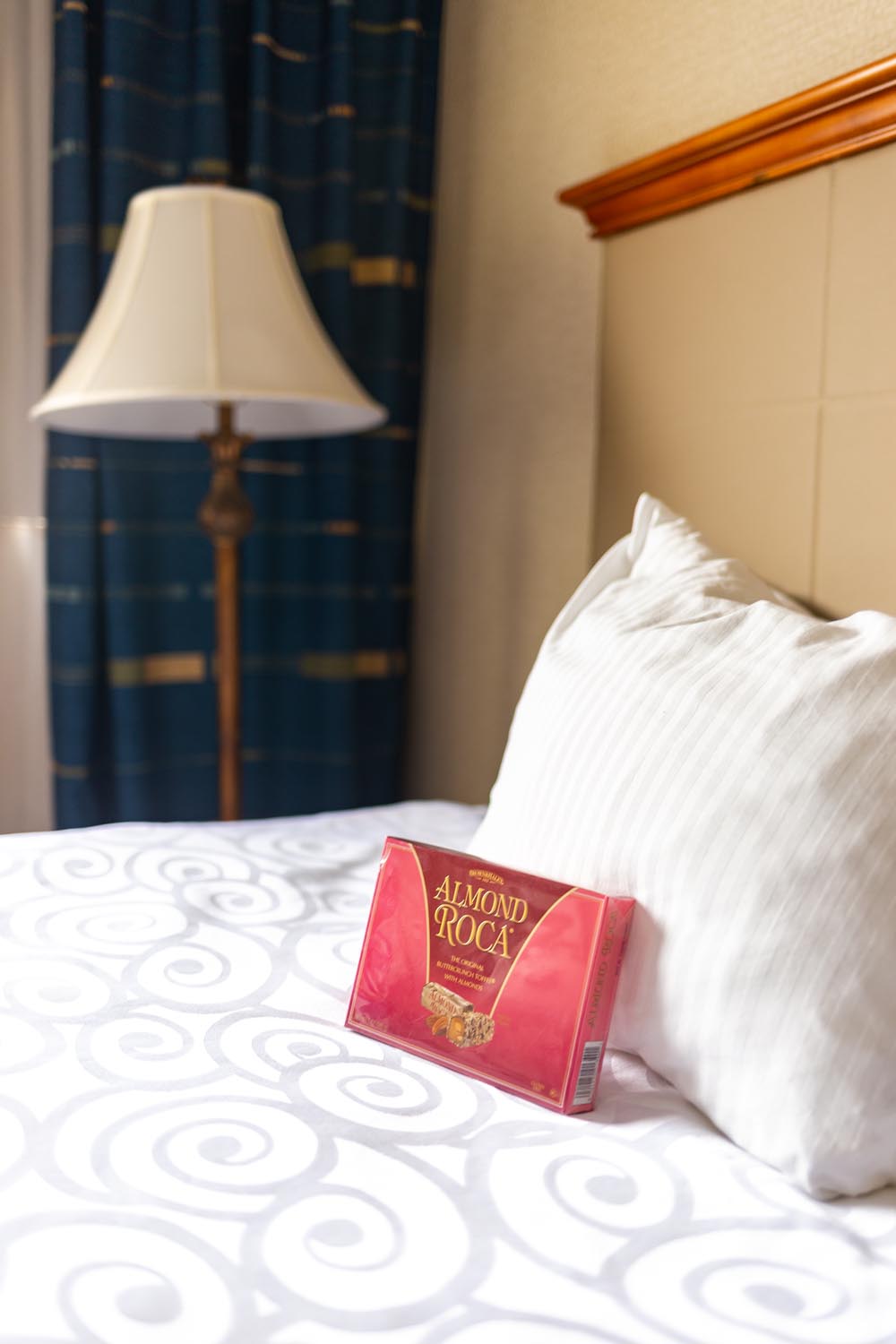 Stay the night at one of Tacoma's Hotels
It was the Friday before Memorial Day Weekend when we hopped in the car and made our way south to Tacoma. After battling a little bit of traffic, we made our way to the Best Western Plus Tacoma Dome, conveniently located right next to, you guessed it, the Tacoma Dome.

After getting all checked in, we got cozy in our room and got ready for a fun night ahead. Our room was comfortable, large, and accommodating of all of the many outfits and items we packed. Bloggers who travel together… have a lot of stuff!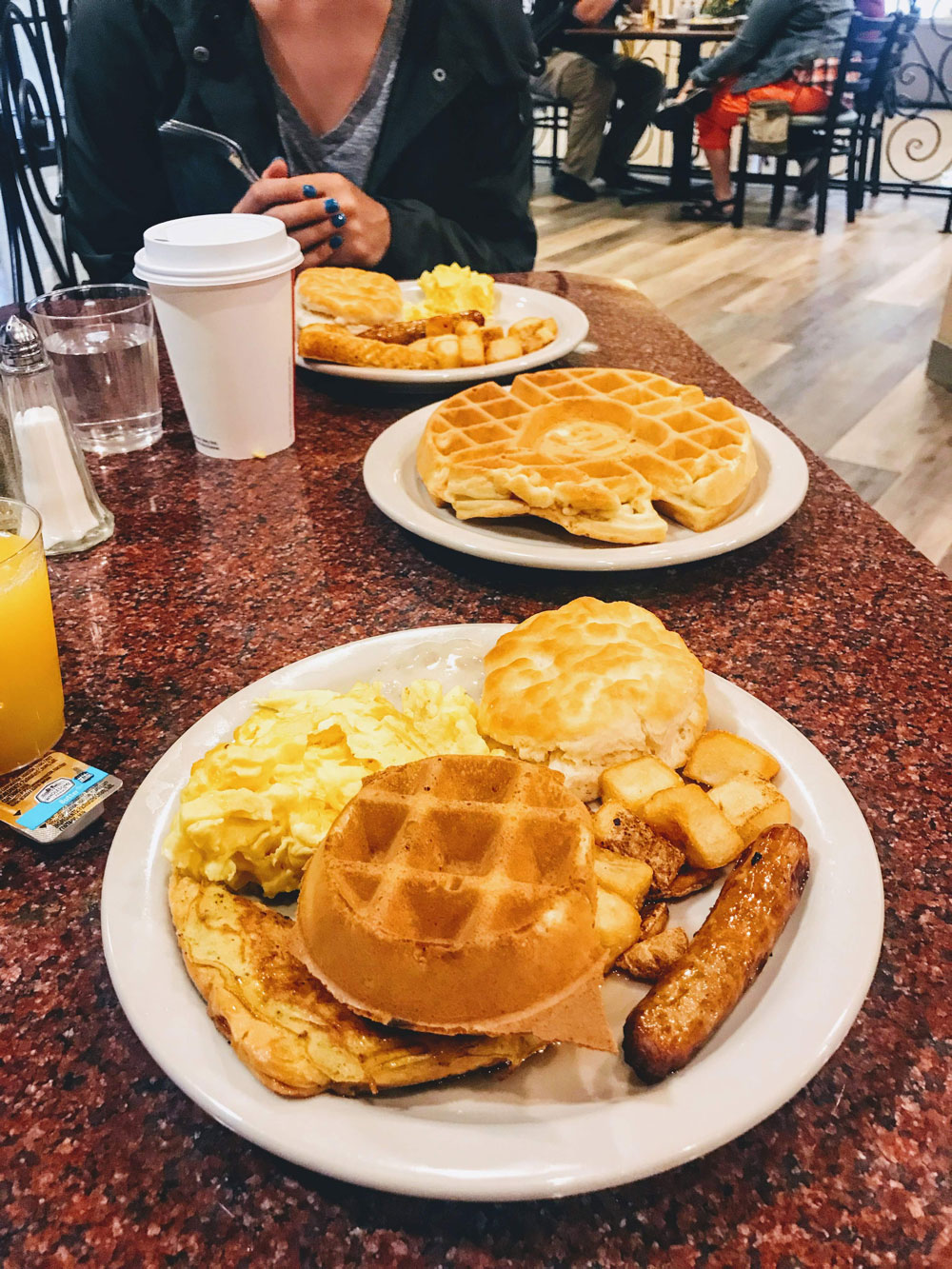 Our double queen room looked out at downtown Tacoma, and the hotel boasts free on-site parking in a secured garage, breakfast is included and has a location quite literally steps away from the Tacoma Dome. It was the perfect choice for a girl's weekend that involved a fun concert!
And truly – don't miss out on the free breakfast! The buffet was quite a tasty surprise. Don't miss the fresh eggs and waffle making station!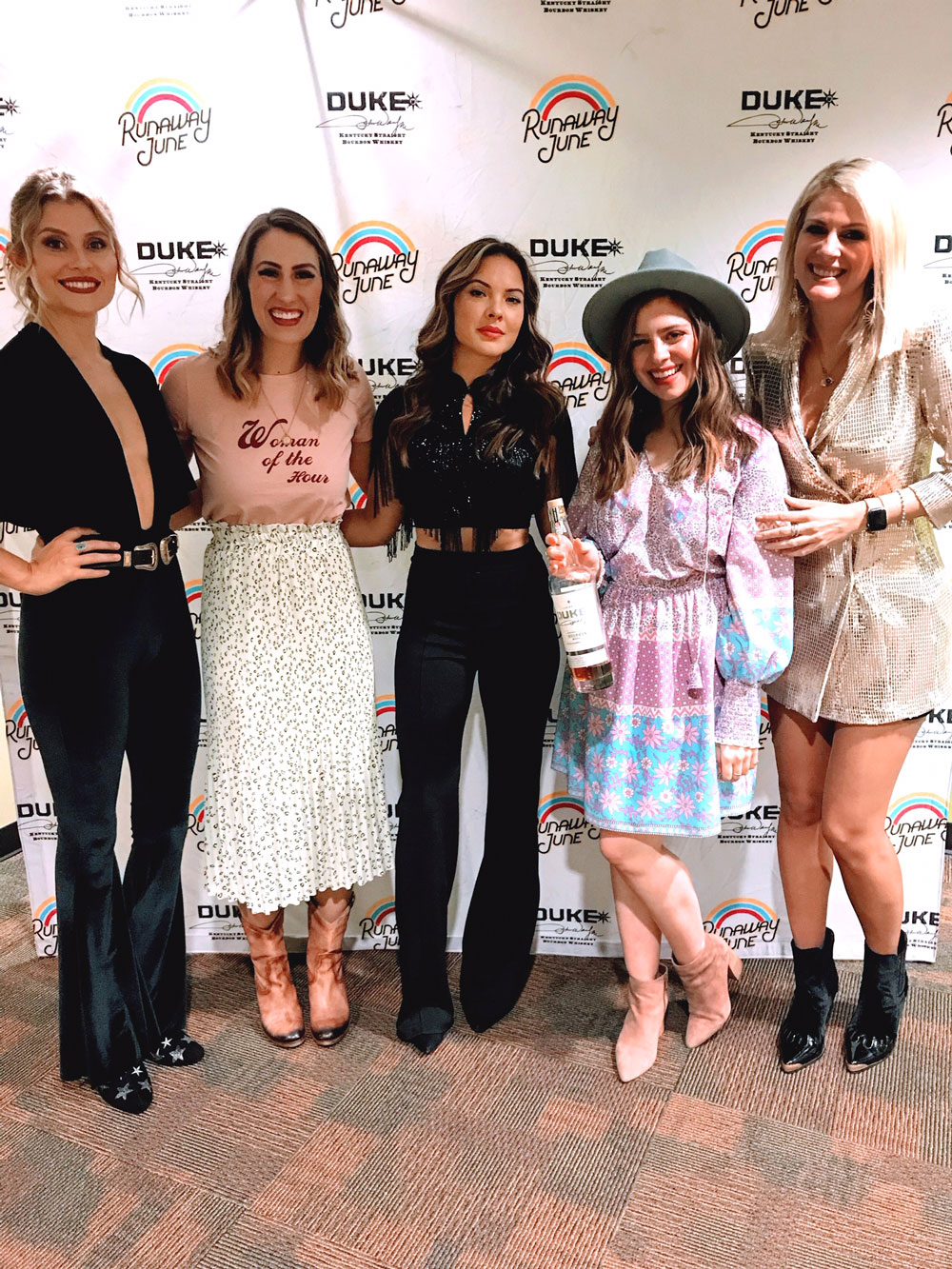 See a concert at the Tacoma Dome
​​​​​​After we got ready, we headed over to the Tacoma Dome for a fun night of country tunes at the Cry Pretty 360 Tour! Thanks to Duke Spirits, my friend Megan and I were provided with a quick meet and greet with the band Runaway June backstage before the show. Afterward, we found our seats and enjoyed opening acts, Maddie & Tae and Runaway June. Then, Carrie Underwood lit up the stage for a fun night! We belted out some of our old favorites like Before He Cheats and Jesus Take the Wheel plus new music from her Cry Pretty Album.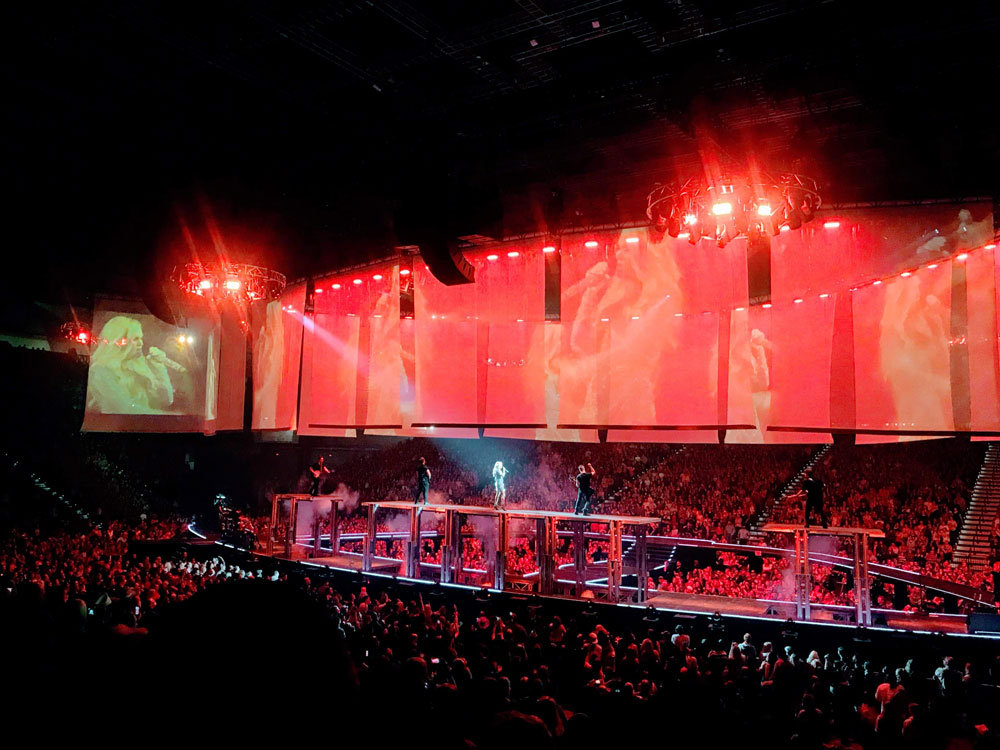 Our favorite part of the show? When Carrie was joined on stage by Runaway June and Maddie & Tae for a medley of female country hits. Dolly Parton, Reba, Faith Hill, and many more were covered in a fun nod to powerful women in country music!
The Tacoma Dome is conveniently located right near the freeway, which makes finding it super simple. In fact, you've probably driven by it and seen it hundreds of time if you live in the area. Beyond concerts, the Tacoma Dome is also host to other activities including sports, events, and conventions. Check out what they have going on right now here!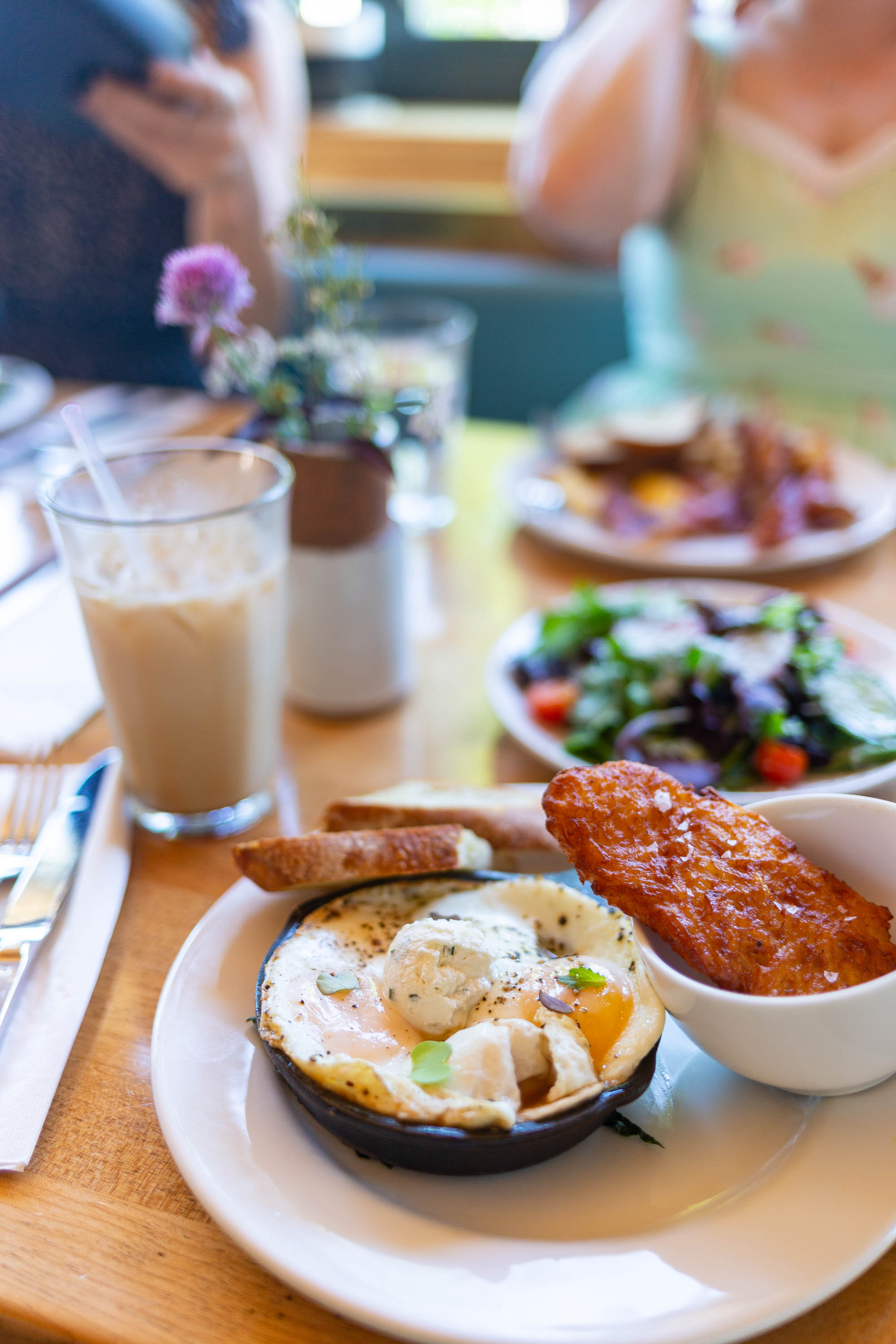 Enjoy brunch at one of Tacoma's delicious brunch spots
If you miss out on the free breakfast at Best Western or are just spending a day in Tacoma, don't miss out on brunch! My favorite meal of the day is breakfast, so I like to think of myself as a bit of a brunch connoisseur. I've had quite a few brunches in Tacoma and these are my favorite:
Sel
Honey at Alma Mater
Southern Kitchen
Dirty Oscar's Annex
Pacific Grill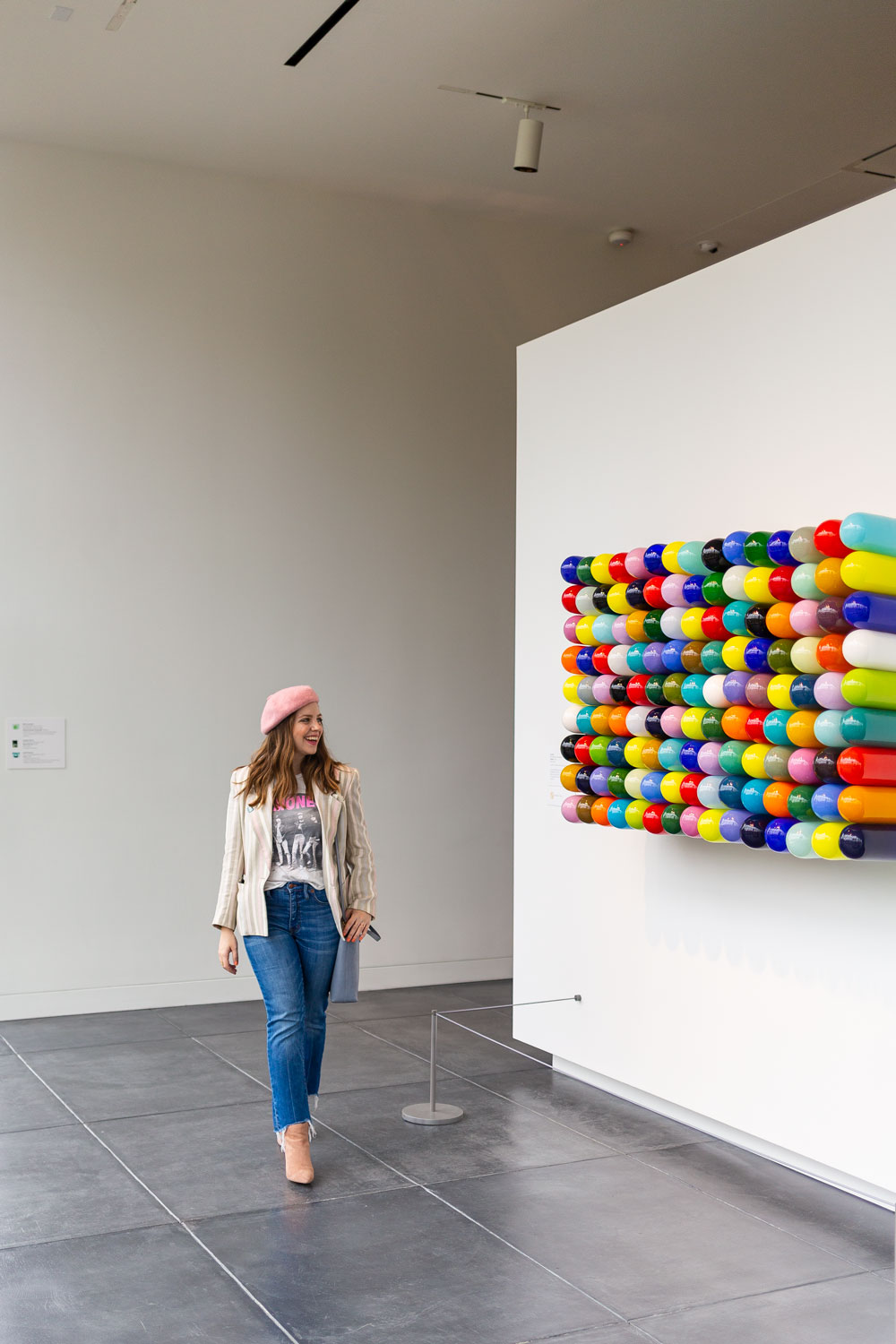 Visit one of Tacoma's many museums
Spending the day in Tacoma? Don't miss out on the many great museums that Tacoma offers. No matter what you're interested in, there is something for everyone. On this particular weekend, we visited the Tacoma Art Museum. It was the perfect respite from the rain and is host to a variety of glass art as well as art from the Pacific Northwest and western region. I was especially excited to check out the new Benaroya Wing, which is host to a variety of beautiful glass art pieces from the Benaroya family's private collection.
Here are some of Tacoma's other amazing museums:
Tacoma Art Museum
Point Defiance Zoo & Aquarium
Washington History Museum
Museum of Glass
Le May Auto Museum
Children's Museum
Foss Waterway Seaport
Fort Nisqually Living History Museum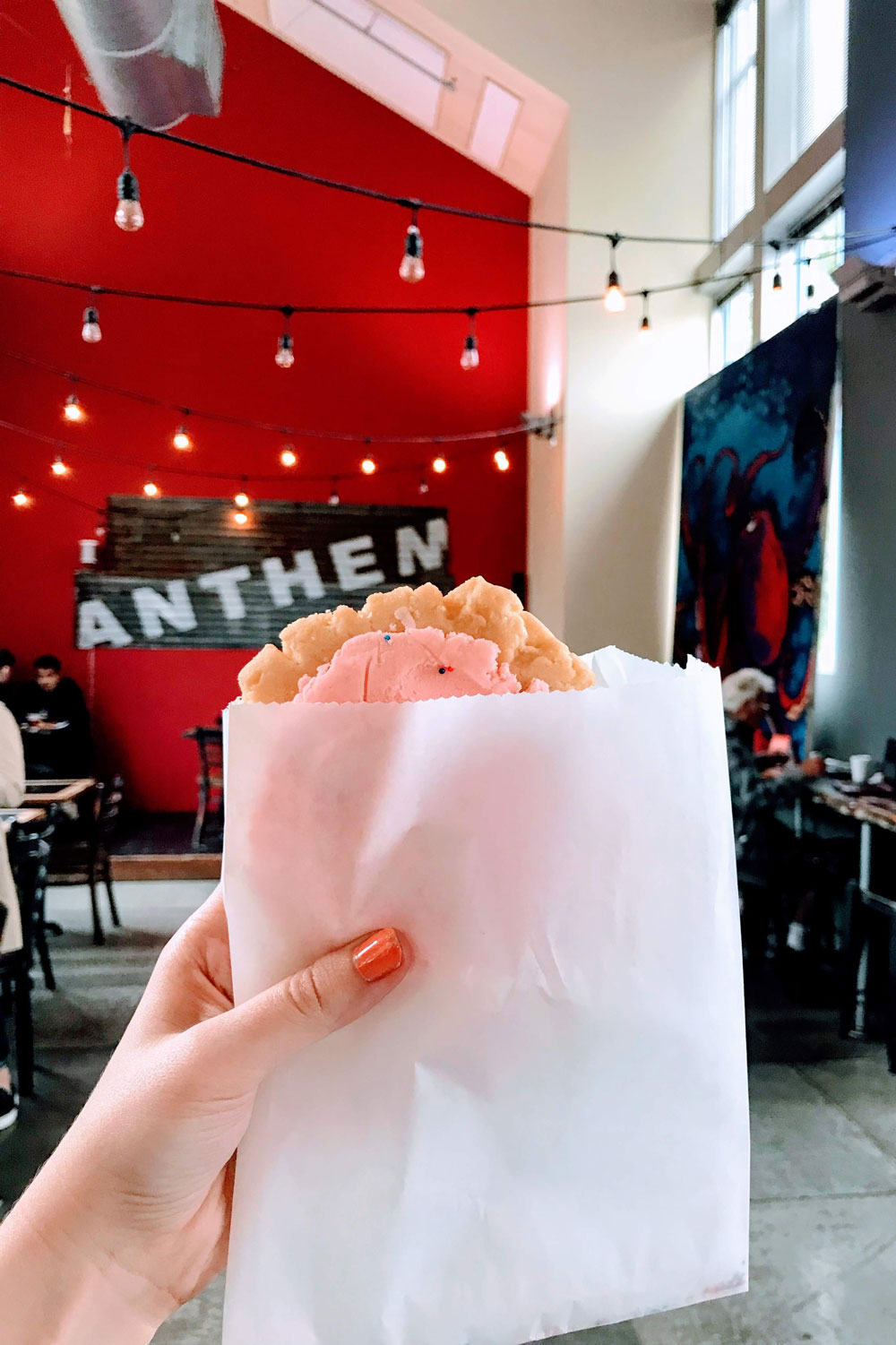 Get your caffeine fix at one of Tacoma's best coffee shops
My must-have list on every trip? A good place for brunch, somewhere to get a shopping fix, fun things to do, and a great cup of coffee! Fortunately, we're still in the greater Seattle area so coffee shop options are aplenty. If you're looking for the perfect cappuccino, a fancy latte, or just plain old drip, these coffee shops will have you caffeinated in no time!
The best coffee shops in Tacoma:
Anthem
The Jewel Box Cafe
Metronome Coffee
Bluebeard Coffee
Honey at Alma Mater
Cosmonaut
Corina
Olympia Coffee Roasting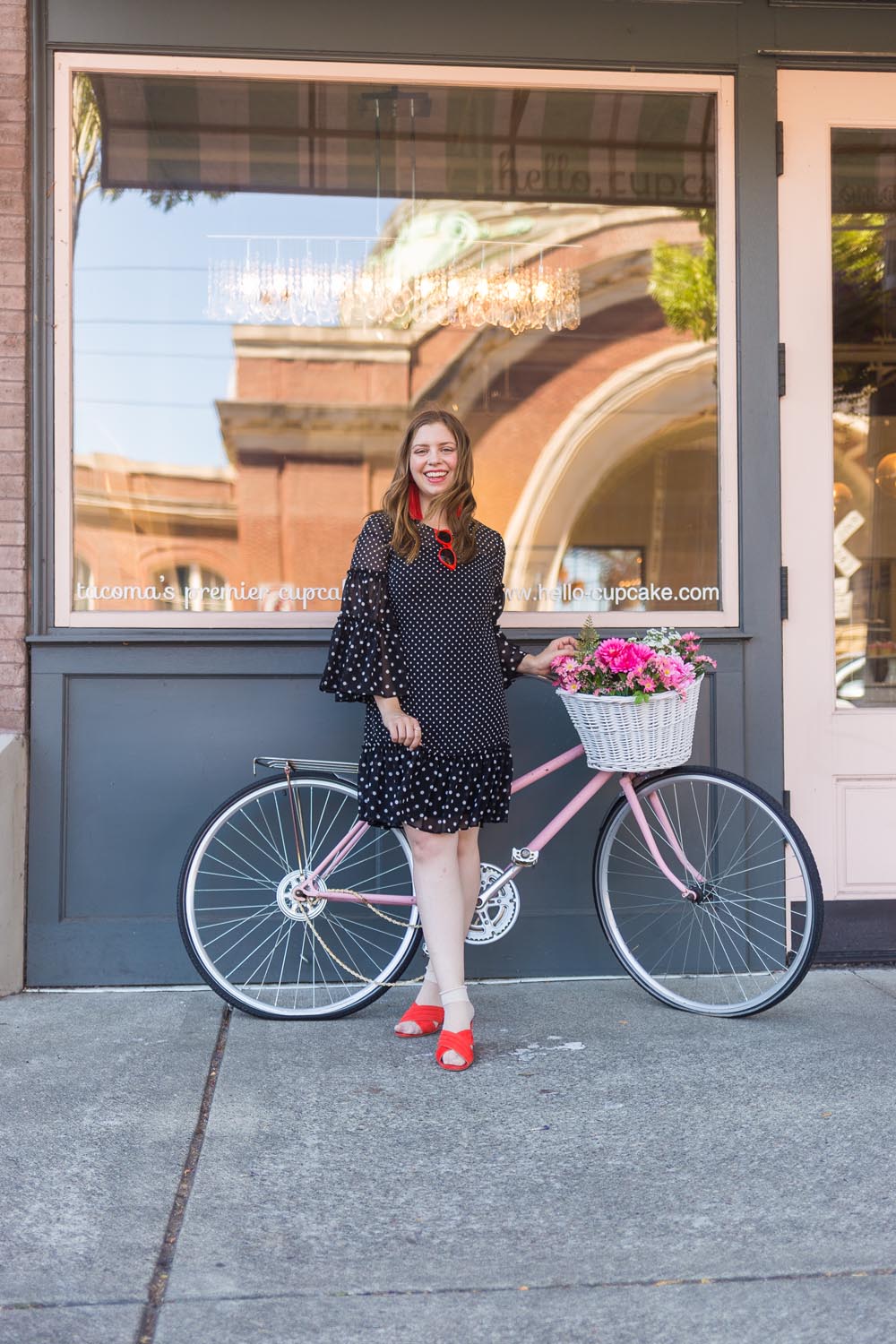 Shop 'til you drop at some of Tacoma's best boutiques
Once you've filled up on brunch and have coffee in-hand it's time to shop 'til you drop! Or at least that's what I like to do. :) I love Tacoma's wide variety of shopping options. Sure, there's the Tacoma Mall for all of the usual shopping suspects, but I prefer to hit some of the local boutiques, vintage shops, and antique stores while I'm here. Below are some of my absolute favorites!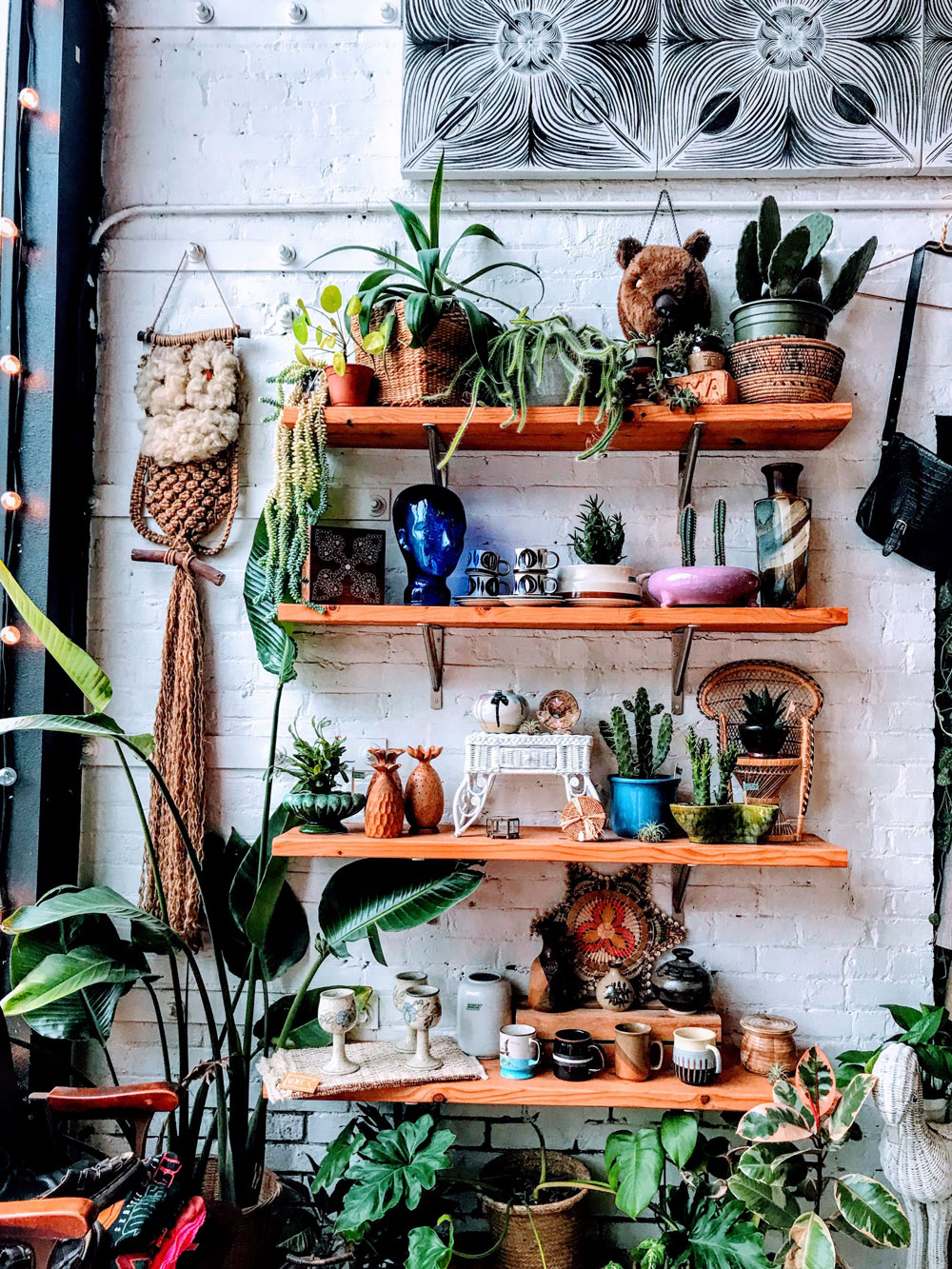 The best places to shop in Tacoma:
Urban Exchange // Curated vintage clothing, shoes, and accessories for women and men
Satori // Hip women's fashion and housewares, and features some local artists and makers
Little Sister // Clean skincare and beauty boutique
Bleach // Independent clothing + skate shop
Ka'Lectic Yoga Clothing // Eclectic, curated yoga clothing and accessories
TREE // Sustainable home furnishings and decor
Purpose Boutique // Trendy women's clothing and accessories
Compass Rose // Modern home and gift shop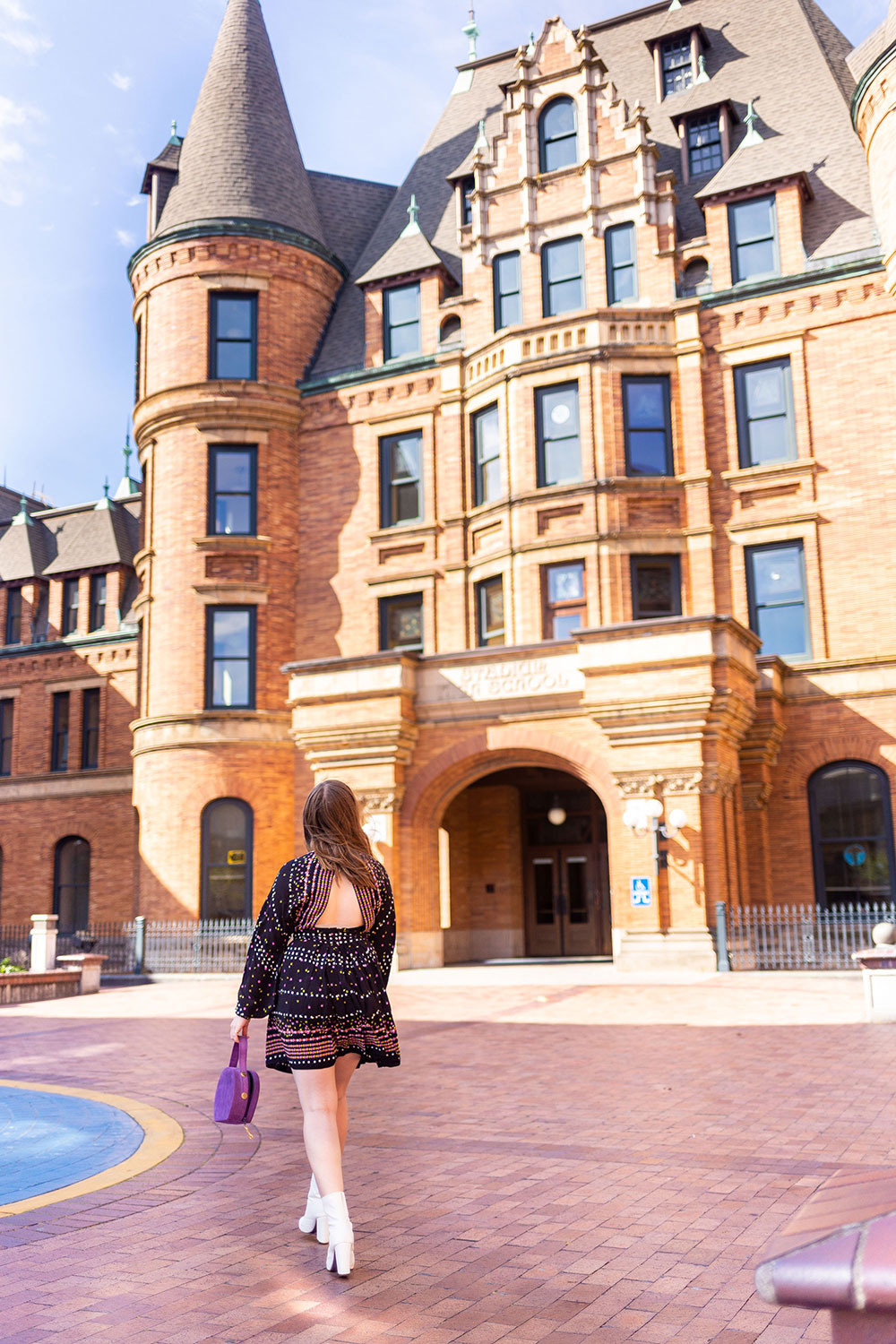 Experience historic Tacoma landmarks
While Tacoma does have a historical home tour, one of my favorite ways to experience a city is to drive around and get a feel for the neighborhoods. Plus, I love looking at old homes. And, Tacoma has a lot of great gems.
If you have seen 10 Things I Hate About You, then you may or may not already know that much of the movie was filmed in Tacoma! Stadium High School in the Stadium District was where much of the movie was set, and the Stratford House is also located in Tacoma.
Here are some great sights to see on your drive in and around Tacoma:
Stadium High School (you might want to park and get out for this one!)
Stadium Bowl
Stratford House, 28th & Junett St.
Rust Mansion, 1001 N I St.
Tacoma Narrows Bridge
Bob's Java Jive, 2102 S Tacoma Way
Frisko Freeze, 1201 Division Ave
Thornewood Castle, 8601 N Thorne Lane
Old City Hall, 7th & Commerce St.
Theater District, Rialto at 9th & Market St.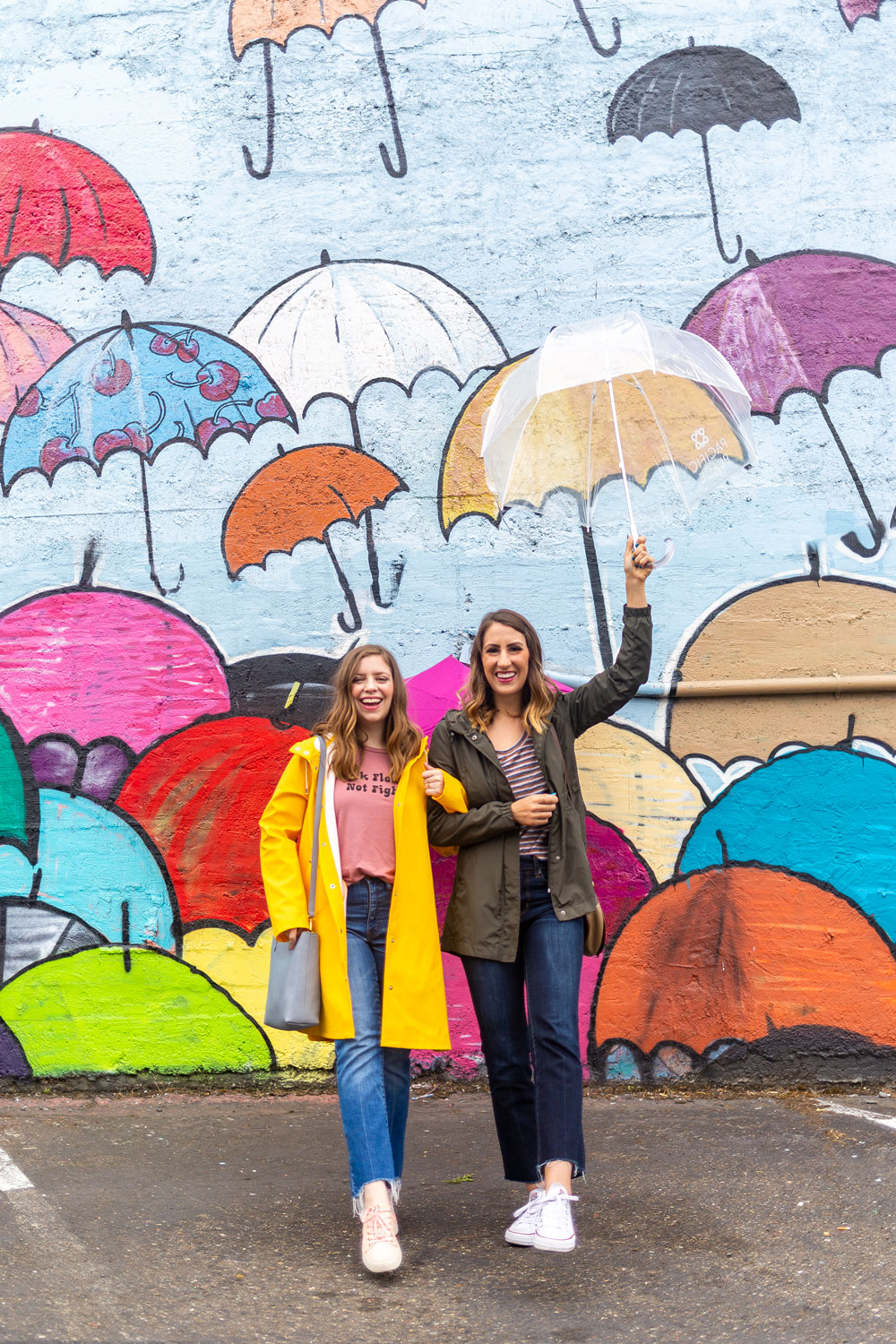 Take a selfie at one of the fun mural walls
In today's social media world, is it really an adventure if you don't document it with a selfie?! Fortunately, Tacoma has tons of fun colorful walls and murals to choose from. Our pick on this (rainy) trip was this fun Umbrella Mural! You can find it at the corner of East C Street and Puyallup Avenue, next to Season's Travel Agency and on the side of the Storage Box.

Some other great Tacoma mural walls to check out:

Umbrella Mural, on the side of the Storage Box at East C Street and Puyallup Avenue
Alice in Wonderland Mural, on the side of Happy Belly at S Court D Street
Colorful buildings and murals in Opera Alley, begins near S 7th Street and Court C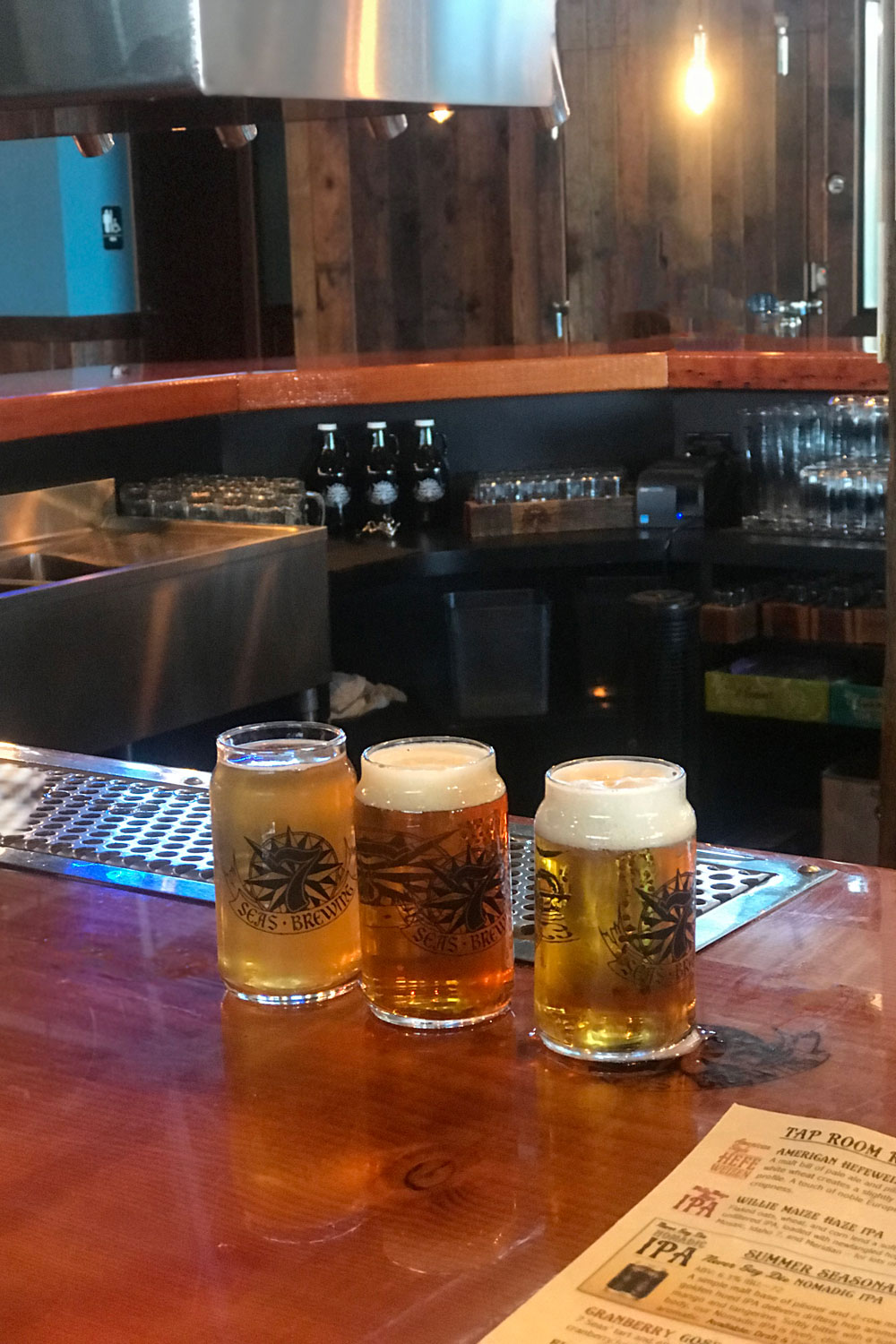 Indulge in a local craft beer or wine
Did you know Tacoma is home to several craft breweries and wineries? When visiting Tacoma last summer with Travel Tacoma for a day trip, we enjoyed a tasting flight at 7 Seas Brewery and Tap Room. Turns out they are one of several other breweries and wineries located in Tacoma!
Check out one of these breweries or wineries the next time you're in Tacoma:
7 Seas Brewery and Taproom
Dystopian State Brewing Co.
Odd Otter Brewing Company
Engine House No. 9
Gingko Forest Winery
21 Cellars Winery
Vino Aquino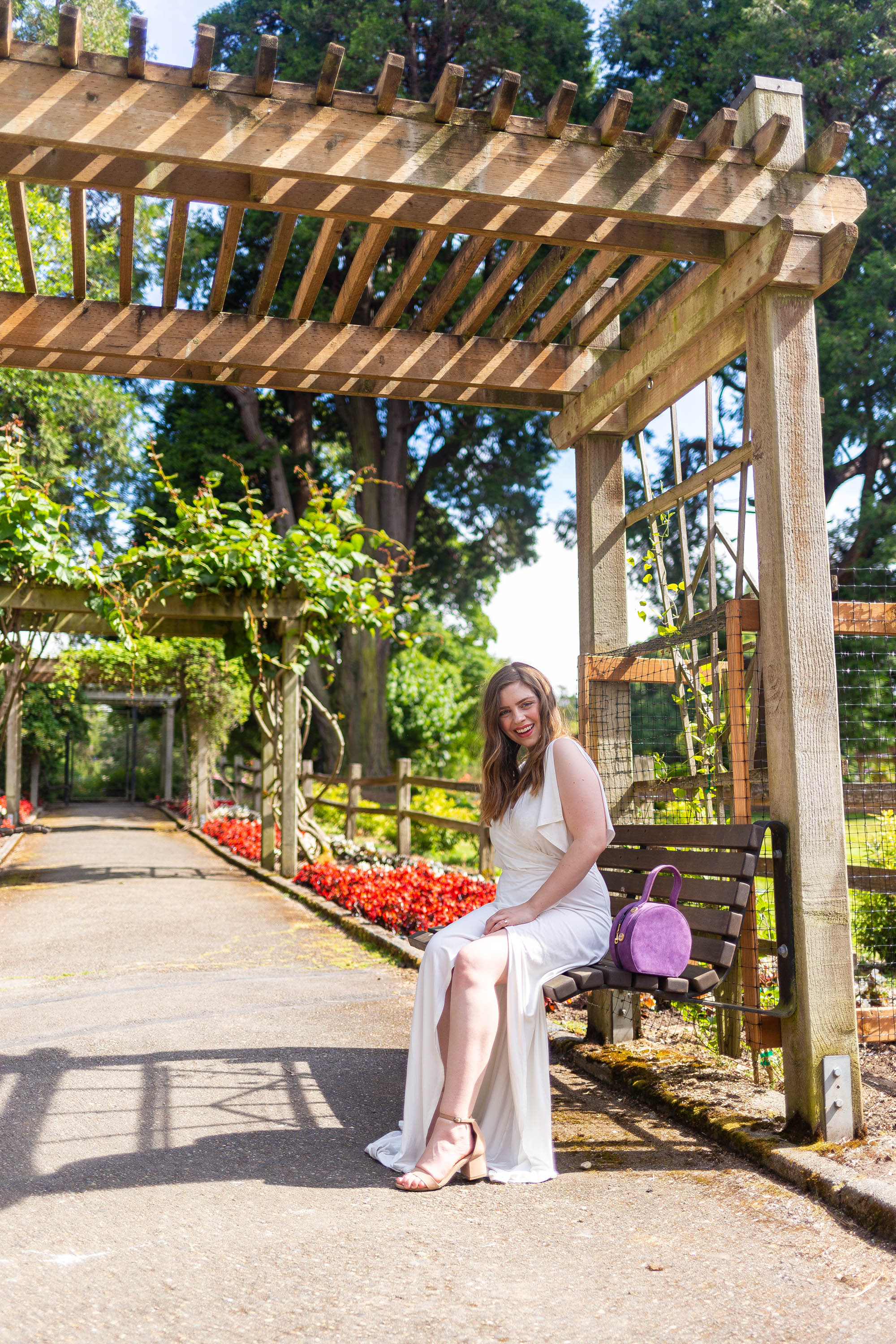 Become one with nature at one of Tacoma's beautiful parks
Get your walking shoes on for a tour of Tacoma's beautiful outdoor spaces. Located right along the water, Tacoma has a variety of parks and green spaces with incredible views. Don't miss out on some of the beautiful gardens and unique venues at each of these parks, too! Point Defiance Park's Rose Garden is a personal favorite and is in full-bloom at time of writing.
The best parks in Tacoma:
Point Defiance Park
Walk along Ruston Way
Wright Park and Seymour Conservatory
Jack Hyde Park
Wapato Park
Jefferson Park
Titlow Park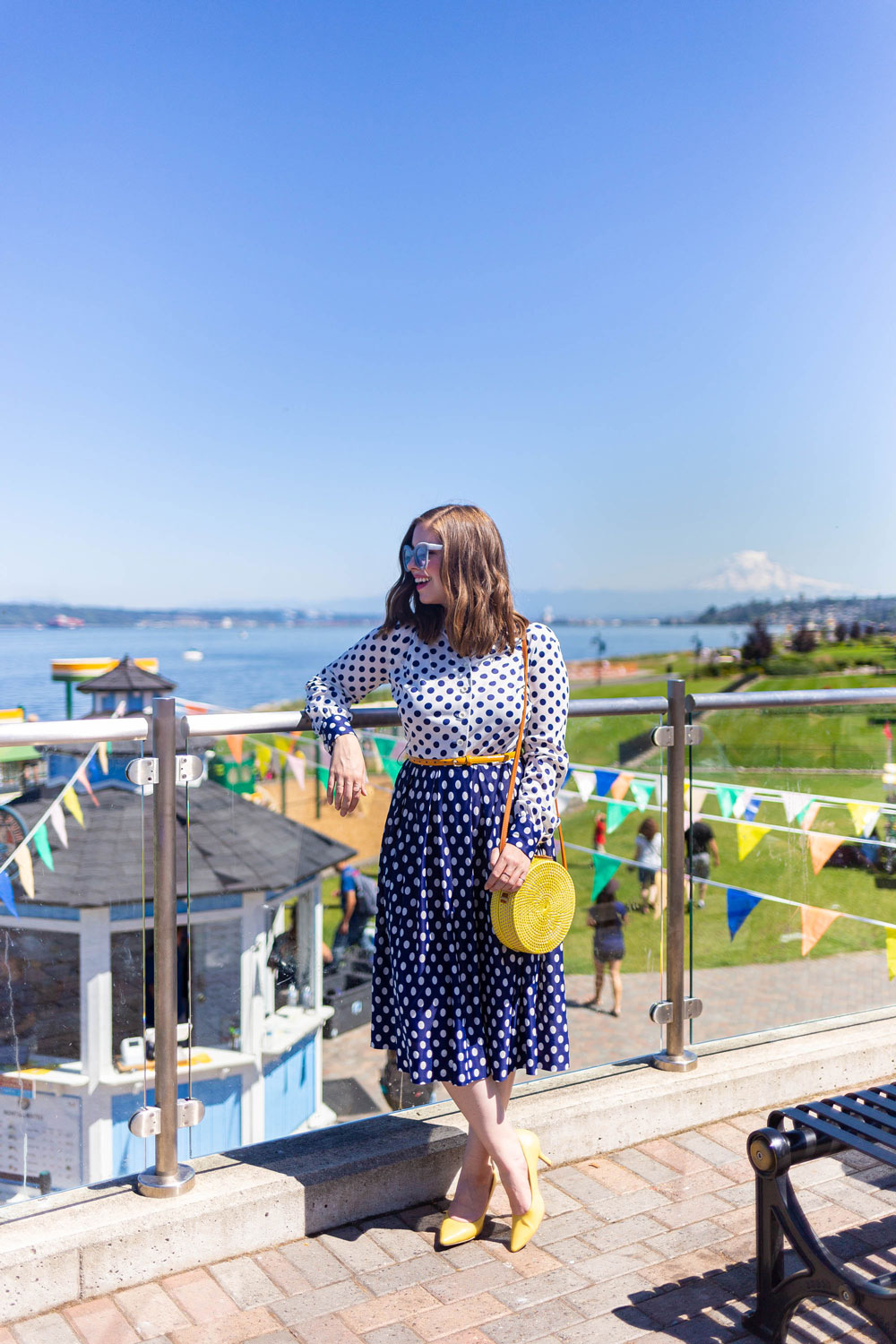 Don't miss growing Ruston
When it comes to up-and-coming areas, don't miss out on the new and growing Point Ruston! Over the past several years, this area has turned into quite the destination. A movie theater, great dining options, activities for families, and shopping combine to make this a fun day trip for locals.
Plus, located right along the water you can take in some spectacular views of the area, or enjoy a walk right along Ruston Way. You can rent bikes and scooters along the walkway, or choose to borrow something fun from Wheel Fun Rentals.
My personal favorites at Point Ruston include:
The Jewel Box Cafe for coffee
Stack 571 for burgers & milkshakes
Ice Cream Social
Purpose Boutique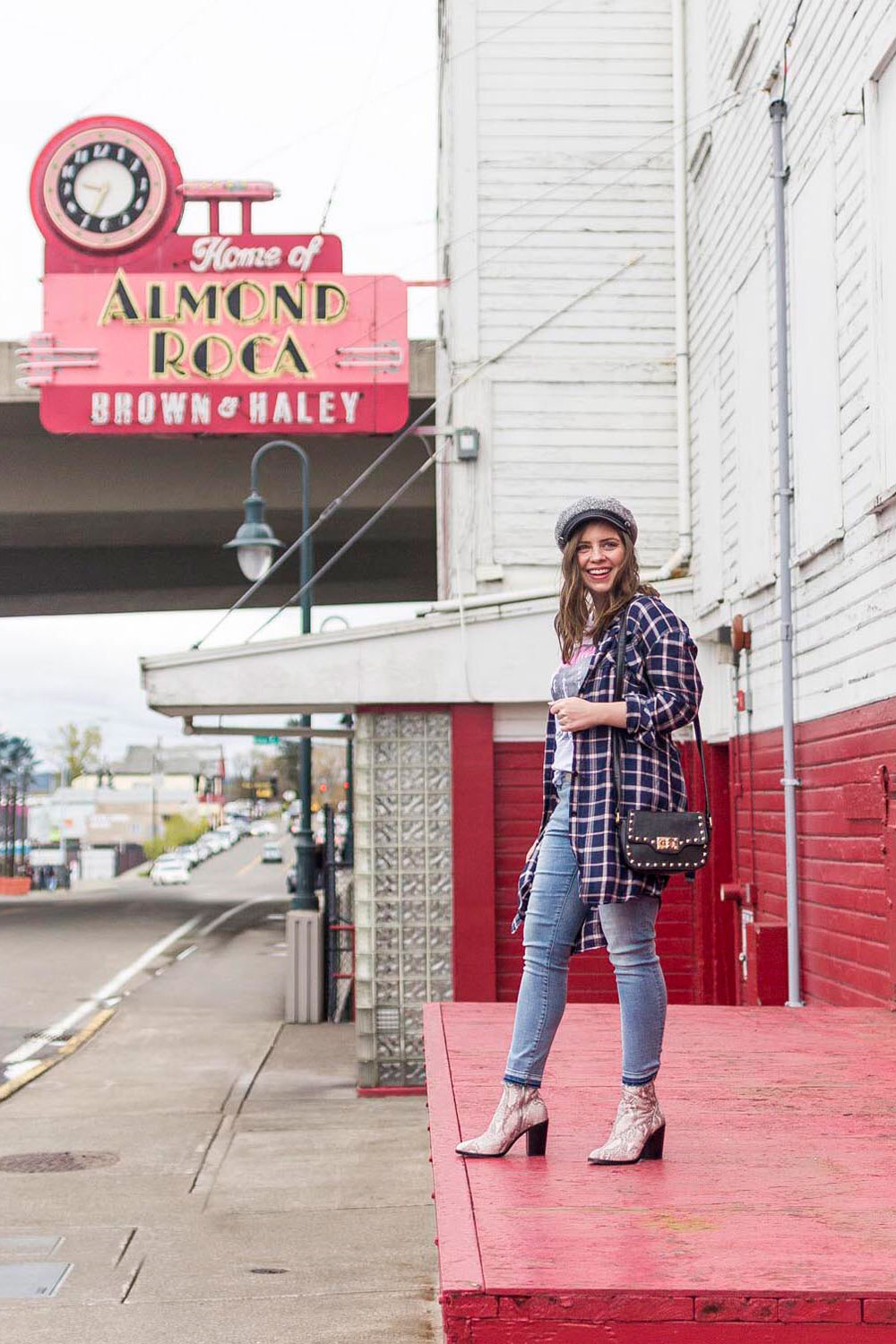 Satisfy your sweet tooth at the Almond Roca Factory
Did you know Almond Roca is made in Tacoma? The factory in Tacoma's Downtown neighborhood opened in 1962 and has been churning out the beloved confection ever since. While they no longer offer tours of their candy factory, you can pop into the factory store to stock up on your favorite treats. They also have another outlet store in nearby Fife!

Our girl's weekend was a busy one, but there's always more to explore in Tacoma! I'm glad this fun city is a quick drive from home so that I can come back again soon.

Have you visited Tacoma? Did I miss any of your must-sees in the city? I'd love to hear about it in the comments!