It's the home of our state Capitol. It's also only about an hour outside of Seattle. Yet for some reason, when thinking about traveling within my state, I haven't yet stayed more than just a few hours in Olympia. It's the place we stop when going to Portland, and it's a place I occasionally adventure to for estate sale winnings. But, there are so many more things to do in Olympia WA!
With its historic downtown district, plenty of outdoor activities like hiking, biking, and fishing and water activities nearby, and the Capitol Building, there's no shortage of things to do. Plus, Olympia also has a bustling coffee, brewpub, and wine scene too. We also ate some incredible food, so all in all, Olympia is the whole package.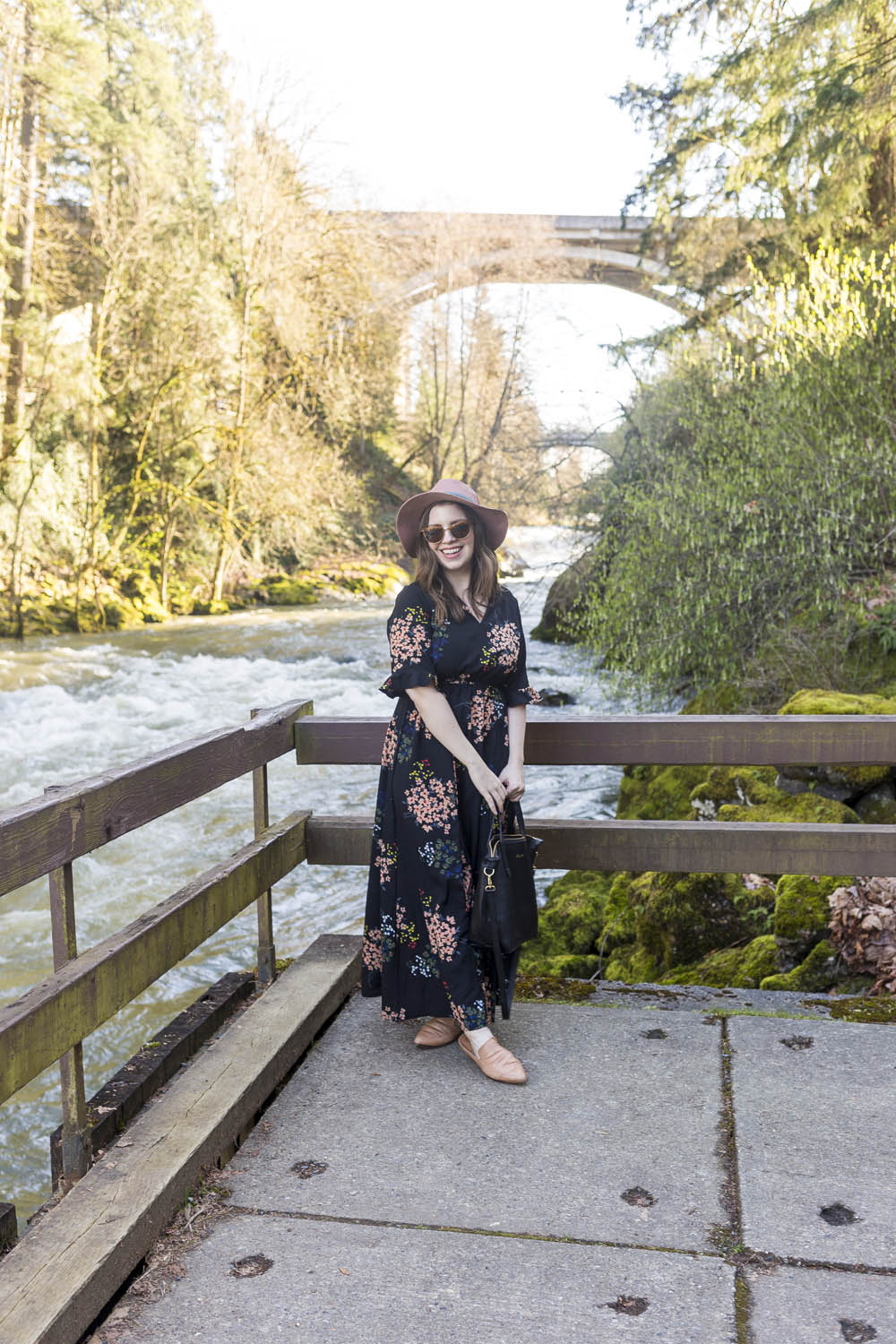 Disclosure: Thanks to Experience Olympia for providing accommodations and gift certificates to some of the places recommended here. All opinions are my own!
10+ Great Things to Do in Olympia WA
With 24 hours in Olympia, what's a girl and her guy to do?! Well, plenty actually! Here's what we did, and I've also noted a few things on our to-do list for next time!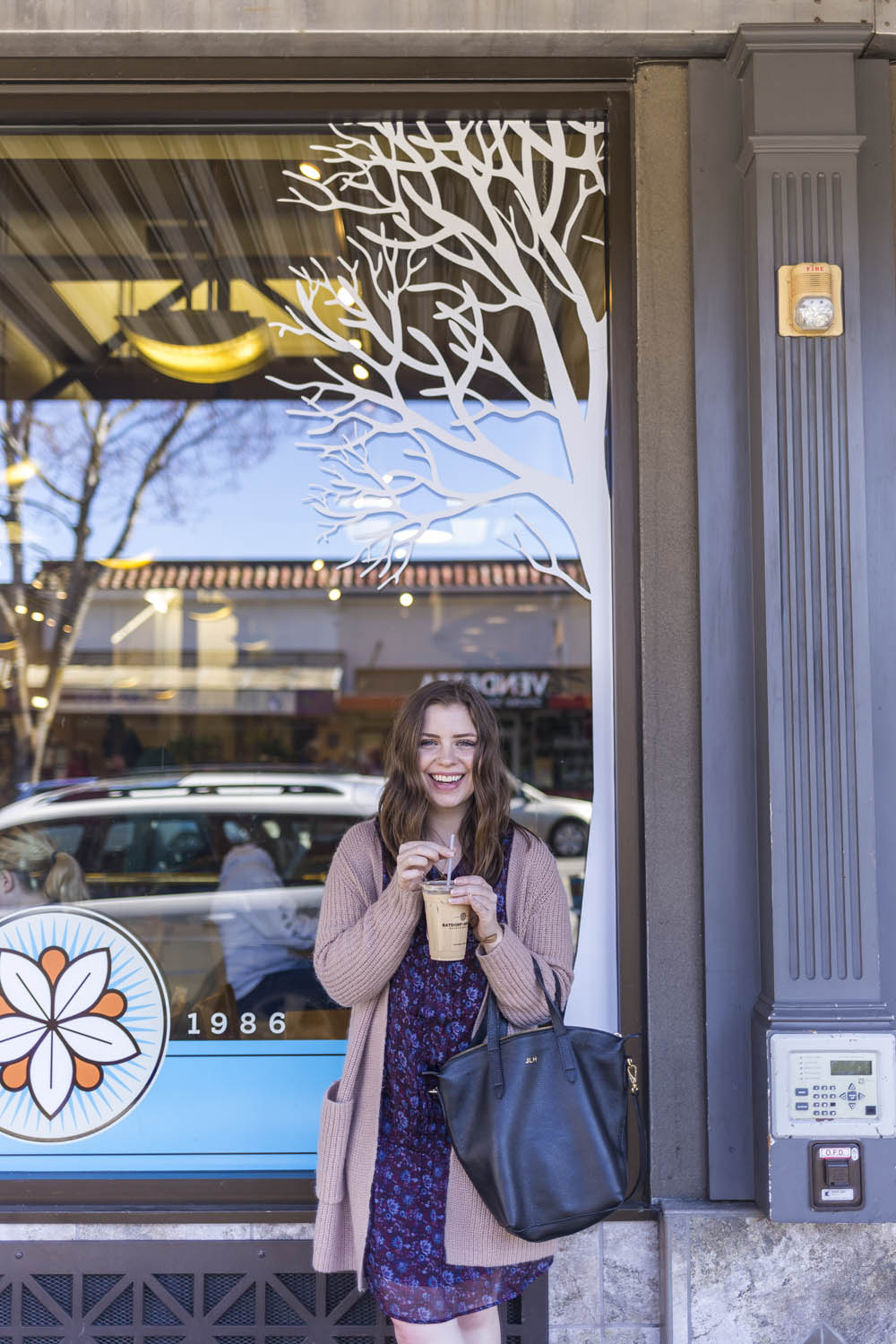 1. Try all the coffee
First on our list was drinking all the coffee! Olympia has so many great coffee purveyors that they even have a coffee trail outlined for visitors. We didn't catch all of them, but I had an incredible oat milk cappuccino at Olympia Coffee Roasters and a yummy iced latte at Batdorf and Bronson (pictured above). I also always enjoy stopping by Cutters Point Coffee when passing through Olympia or Lacey. Highly recommend!
Other coffee spots to check out:
2. Eat all the pizza
As recommended by Experience Olympia, we ate at Pizzeria La Gitana for dinner. I'd actually already bookmarked it after a Yelp search because the pizza looked incredible! And it was. We also enjoyed their Italian desserts and a lovely ambiance.
A reader also recommends Old School Pizzeria. If you're more into NY Style Pizza, it will be your jam. Plus, they have plenty of pinball machines, graffiti art, and cool retro booths. We can't wait to try it next time!
Not into pizza? Here are some other places to grab a bite: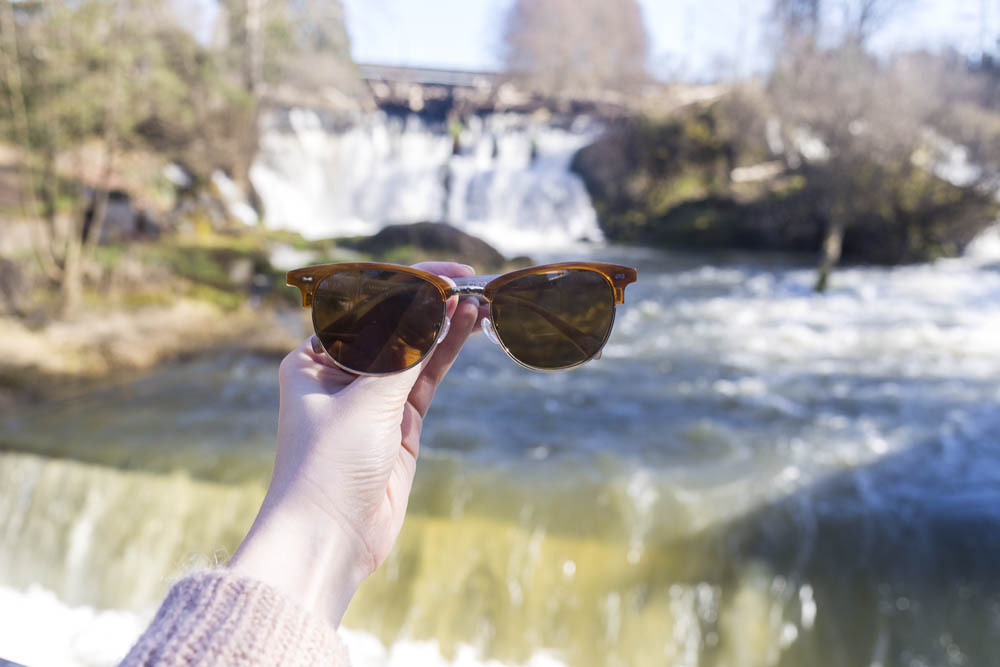 These prescription wayfarer style sunglasses from Ollie Quinn are my favorite! If you're in the market for a new pair of glasses, check them out and use code OQRigby for 10% off in-store or online.
3. Enjoy the scenic views and history at Tumwater Falls
Whenever traveling, we always try to get out and walk the scenic areas to not only take in the views but also get some exercise! It's always good to walk off those vacation calories, and if you're going to do it, Tumwater Falls is most definitely the place. It's incredibly beautiful and full of local history, too.
4. Shop the local boutiques
While it may not be the guys' favorite pastime, I can't travel without at least a little bit of shopping on the itinerary! Archibald Sisters was recommended to me, since they make all of their own bath and body products in-house. You can even custom make your own fragrances and lotions, too!
I also popped into Hot Toddy, full of super cute retro fashion, and Compass Rose, which had the cutest housewares and gifts. They also have a unique Goodwill Boutique called Blue that has a curated collection of vintage and modern fashion for men, women, and children just a few blocks away.
On my list for next time:
5. Stay at the cozy Hotel RL Olympia (and don't forget to snap a photo with their VW Bus out front!)
So where should you stay in Olympia? We loved our stay at Hotel RL Olympia. Located just outside of downtown, about a 5-minute drive, it offered peace, quiet, and a true PNW feel under the trees with a quiet lakefront location.
The lobby has been updated and has a modern feel, with neon signs and a coffee bar serving up locally roasted coffee, which is free each morning of your stay! While the rooms are slightly less modern, the beds are incredibly comfortable, and each room comes with its own mini-fridge which is perfect for midnight snackers like me! Side note, but the body care products provided in the room were some of the best I've used in a while, too!
6. Enjoy breakfast in bed…well, almost
While there's no room service at Hotel RL Olympia, just a few steps away is their restaurant serving up delicious eats. We stopped in for breakfast (which can also be included in the price of your stay for just a bit extra!) I enjoyed the Traditional Breakfast, with eggs, bacon, breakfast potatoes, and a locally made marionberry danish from San Francisco Street Bakery. Dave ordered the breakfast burrito, which he devoured. We loved the coffee, too, which they provided in copious quantities!
7. Make an epic cheese plate with the help of The Mouse Trap
The plan was to create an epic cheese plate once we got home from the day's activities, but we were both stuffed from a pizza dinner and dessert that we couldn't bear the thought of more cheese!
Instead, we took home our cheesy goodies from The Mouse Trap and created an epically delicious cheese plate at home. We picked out Boat Street Pickles, a creamy brie, a hard cheddar, Marcona almonds, and crackers, then added our own salami, baguette, and a side salad for a complete and mostly unhealthy, yet delicious, meal. You know you're an adult when just having a cheese plate for dinner is totally acceptable.
8. Visit the 222 Market
Need a gelato fix? Need to find a cute gift, or looking for a spot to enjoy a delicious crepe? Look no farther than the 222 Market! It's a small indoor market featuring restaurants like the Bread Peddler Bakery and Creperie and Sofie's Scoops Gelato, and a cute flower and gift shop called Fleurae Floral!
Nearby to the 222 Market is the Olympia Farmers Market (on Saturdays and Sundays beginning in April from 10am-3pm) as well as Percival Landing, which makes a beautiful place for a morning or afternoon stroll.
9. Take in the epic street art and photo spots
Did you know Olympia was home to an incredible amount of street art and murals?! I didn't, but I was thrilled that there were so many awesome photo ops. We didn't hit them all, but here are some to get you started:
10. Support local artisans at Gallery Boom and local events
It seems like there are always things to do in Olympia WA and the surrounding areas! While we were there, there was the Lacey Ethnic Celebration, and now that spring has officially sprung, prepare to see even more events, from the Olympia Farmers Market to street fairs and more. See what's currently going on here on their events website.
For year-round artisan shopping, look no further than Gallery Boom! Artisans of all kinds are represented. We loved the unique art sculptures in the likeness of Seattle icons like the Space Needle, abstract paintings, and custom printed t-shirts and sweatshirts!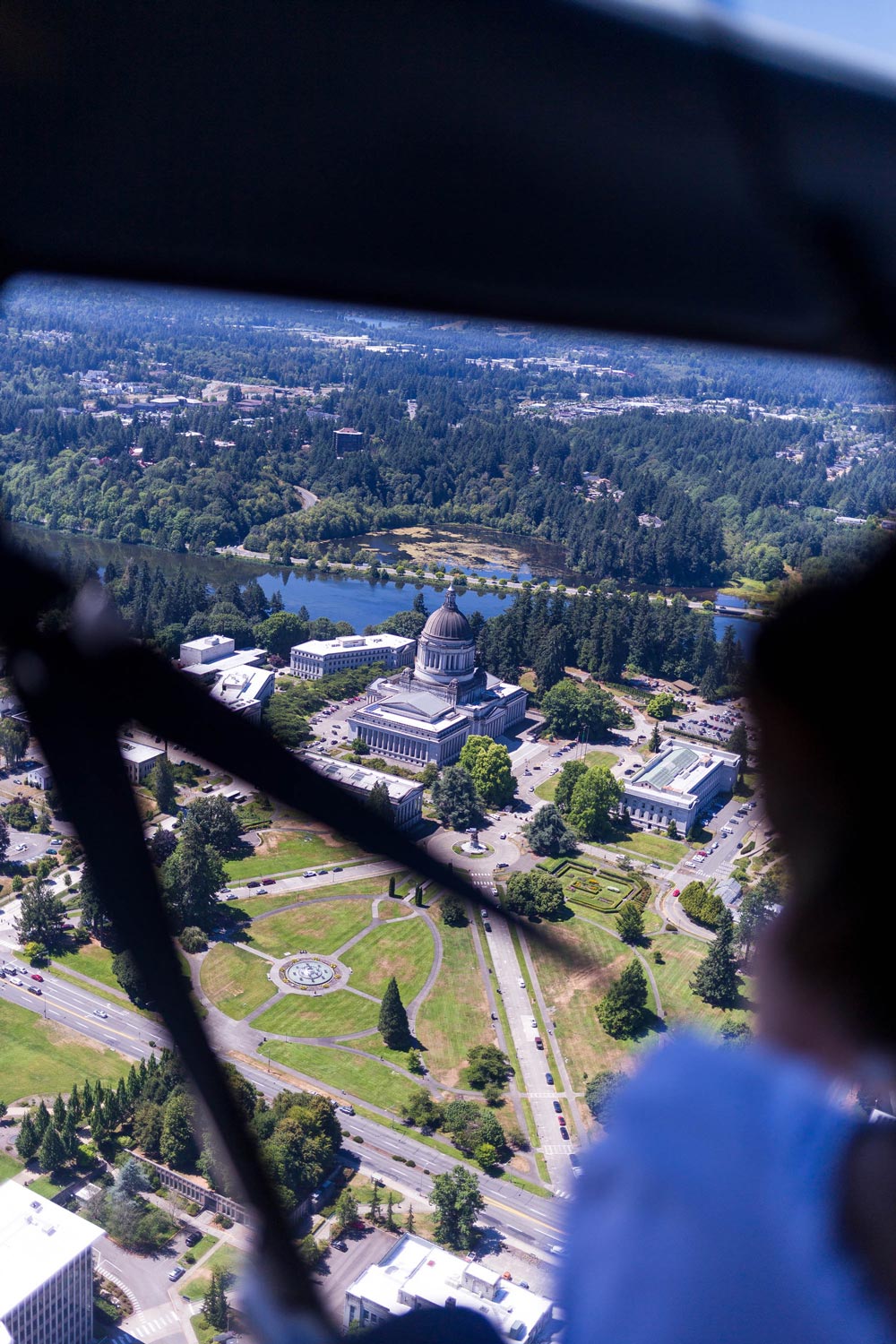 11. Visit nearby Rutledge Farms for fresh produce, helicopter rides, and more
Recently, I was invited down to Olympia for an afternoon helicopter ride. Yep, you read that right! From Rutledge Farms, we were able to take in the gorgeous scenery in and around Olympia with a quick flight overhead. Riding in a helicopter was much less scary than I thought it would be, but it was very loud and very windy, as one might imagine.
Additionally, Rutledge Farms has lots of fun activities come fall time. Visit for fresh produce, pumpkin picking, and of course, the infamous corn maze. Each year, the corn maze gives back to a great local cause.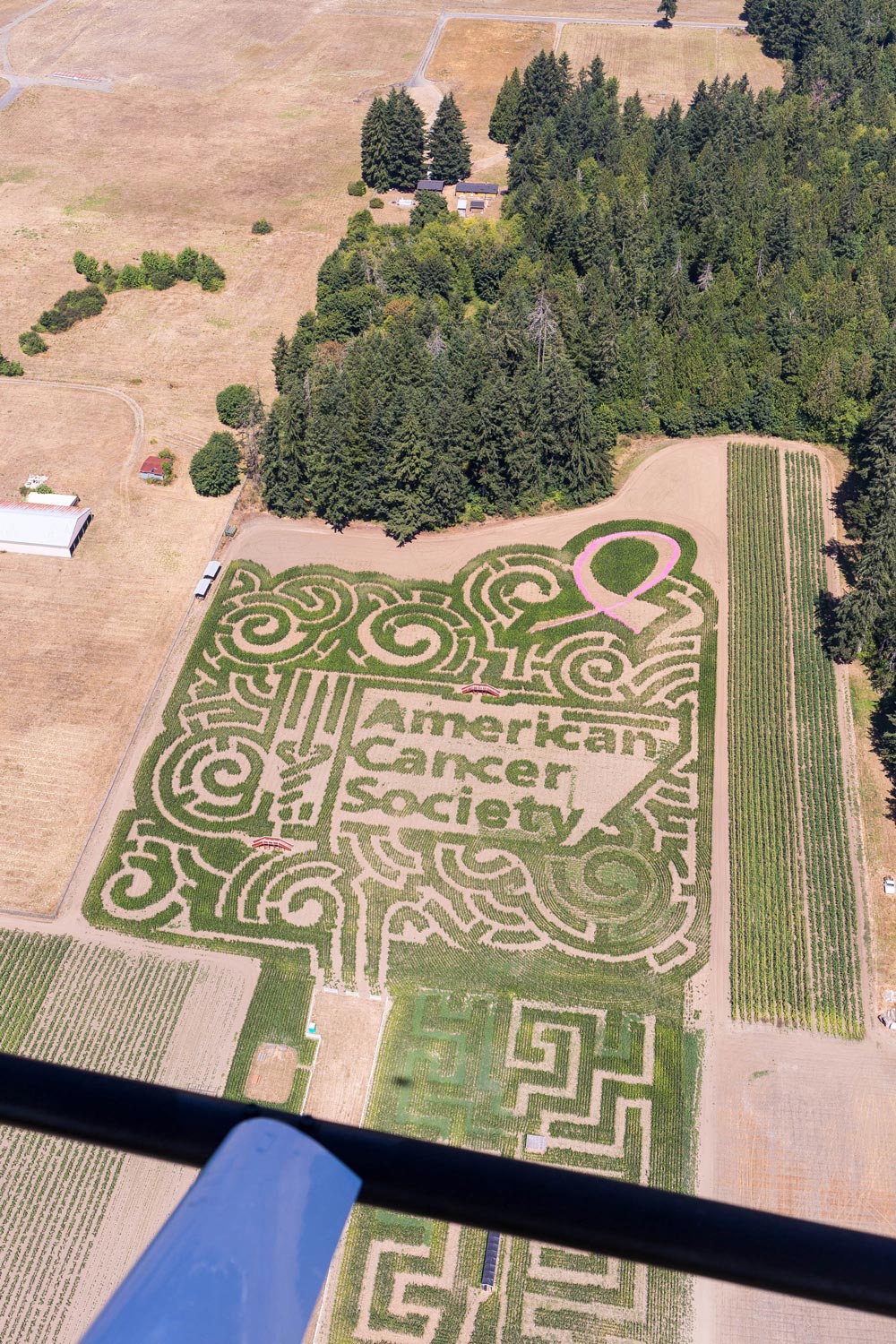 Other things to do in Olympia WA:
Overall, a trip to Olympia from Seattle is a quick hour drive that is more than worth it! We're already thinking about how we can fit Olympia into our next travel adventure within Washington so we can try some of the things we didn't quite have time for! And while I could probably go on forever with ideas for things to do in Olympia WA, I'll pause there and save it for next time.
Have you visited Olympia, WA? What's something you love doing in new-to-you cities? I'd love to hear about your travels and recommendations in the comments!
Are you planning a road trip this summer? I'd love to hear where you are going in the comments!
---
Looking for More Travel Ideas? Try these Blog Posts!
Want to Save This Post for Later? Pin it!
Things to Do in Olympia WA