Well, things sure have changed since I originally wrote this post. In the fall of 2017, I had the opportunity to join the Kirkland Downtown Association for a tour around their city and discover the best things to do in Kirkland, Washington. While I'd visited Kirkland many times over the years, it was a great chance to talk with someone who lived in the community and had a great recommendation for everything. Following that visit, I started working on this post.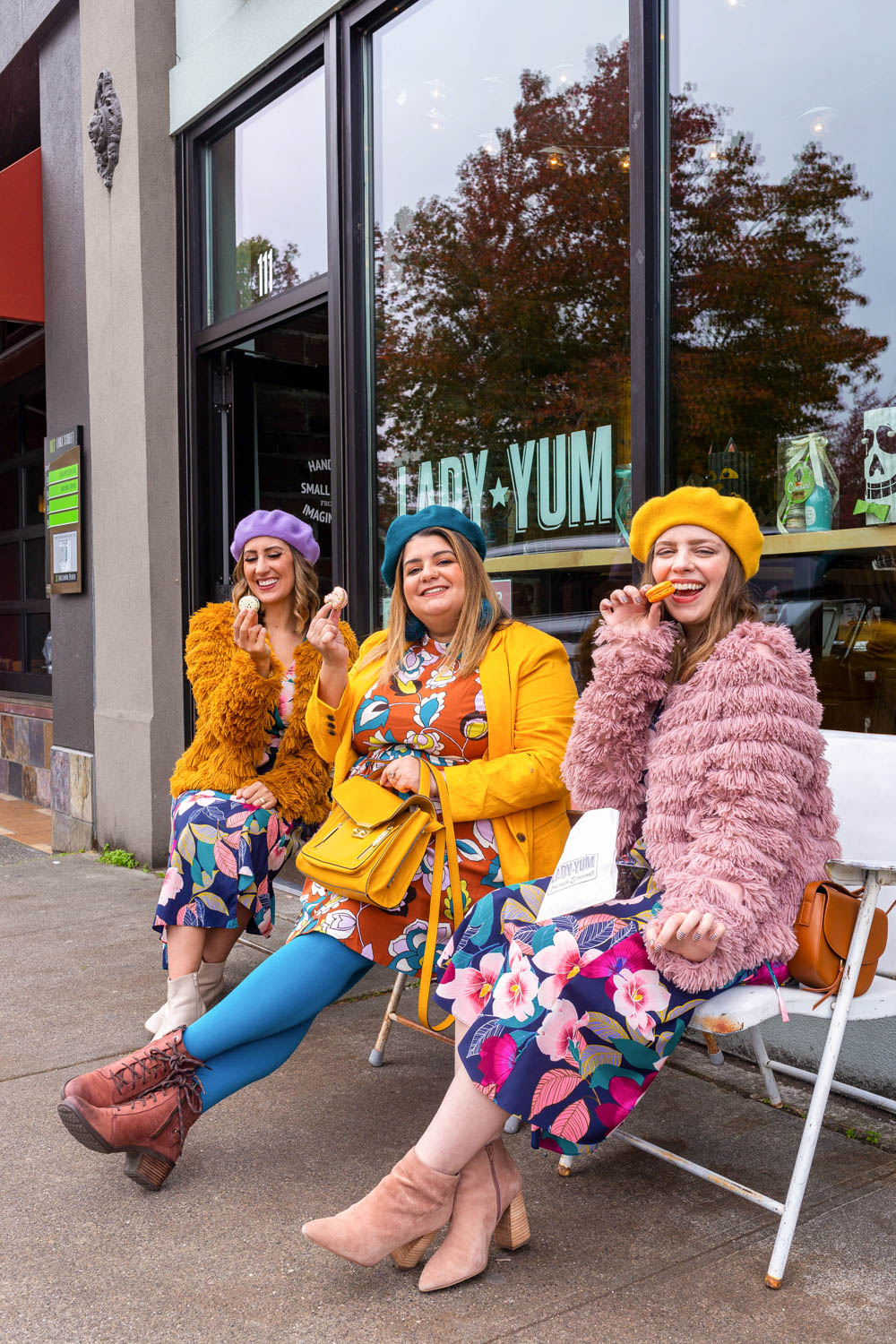 Three years later, a lot has changed. Right now, Washington has a "Stay Home, Stay Healthy" in an effort to reduce the spread of COVID-19. Since I've been home for the past 3 weeks, I've been doing my best to share small businesses in the form of "virtual tours" around some of my favorite Seattle cities and neighborhoods on Instagram. (You can watch the Kirkland tour here!)
In creating the virtual tour, I realized it was about time to refresh this post with some of my new (and old) favorite Kirkland spots. Read on for the best things to do in Kirkland, Washington!
From eating, drinking, and exploring, Kirkland has something for everyone. I haven't been to every place in this post quite yet, but I've sourced recommendations from locals as well as fellow bloggers and friends whom I trust.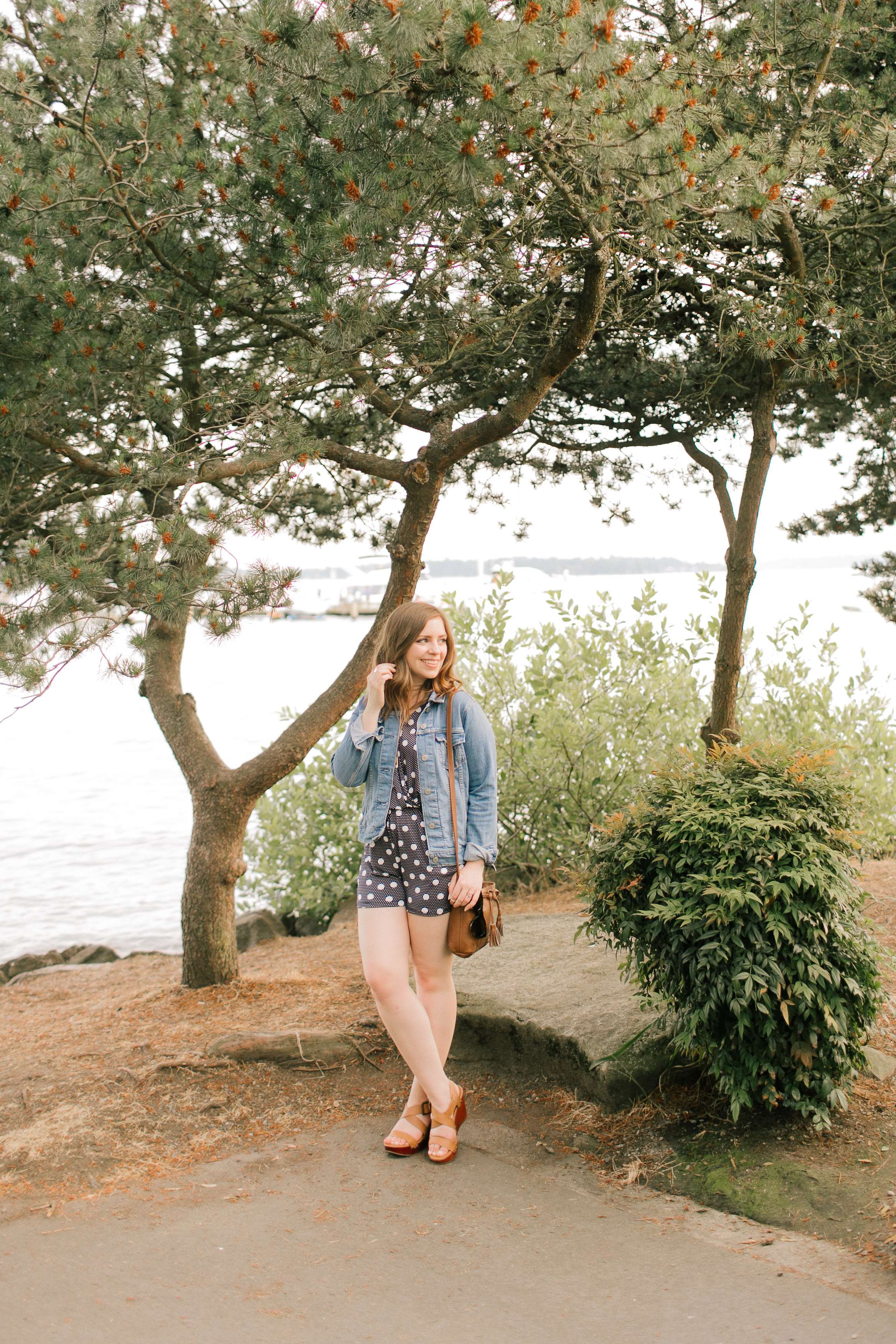 Best Scenic Views in Kirkland, WA
Many of the best activities and things to do in Kirkland are done outside! Kirkland has an absolutely incredible waterfront which makes it a popular spot pretty much as soon as the weather even hints at the sun. The photo above was taken on a beautiful day at Marina Park, a must-see for any visitor! I also recommend visiting Juanita Bay Park, Bridle Trails State Park if you enjoy walking trails, and Peter Kirk Park for the community activities and athletic fields in the heart of downtown.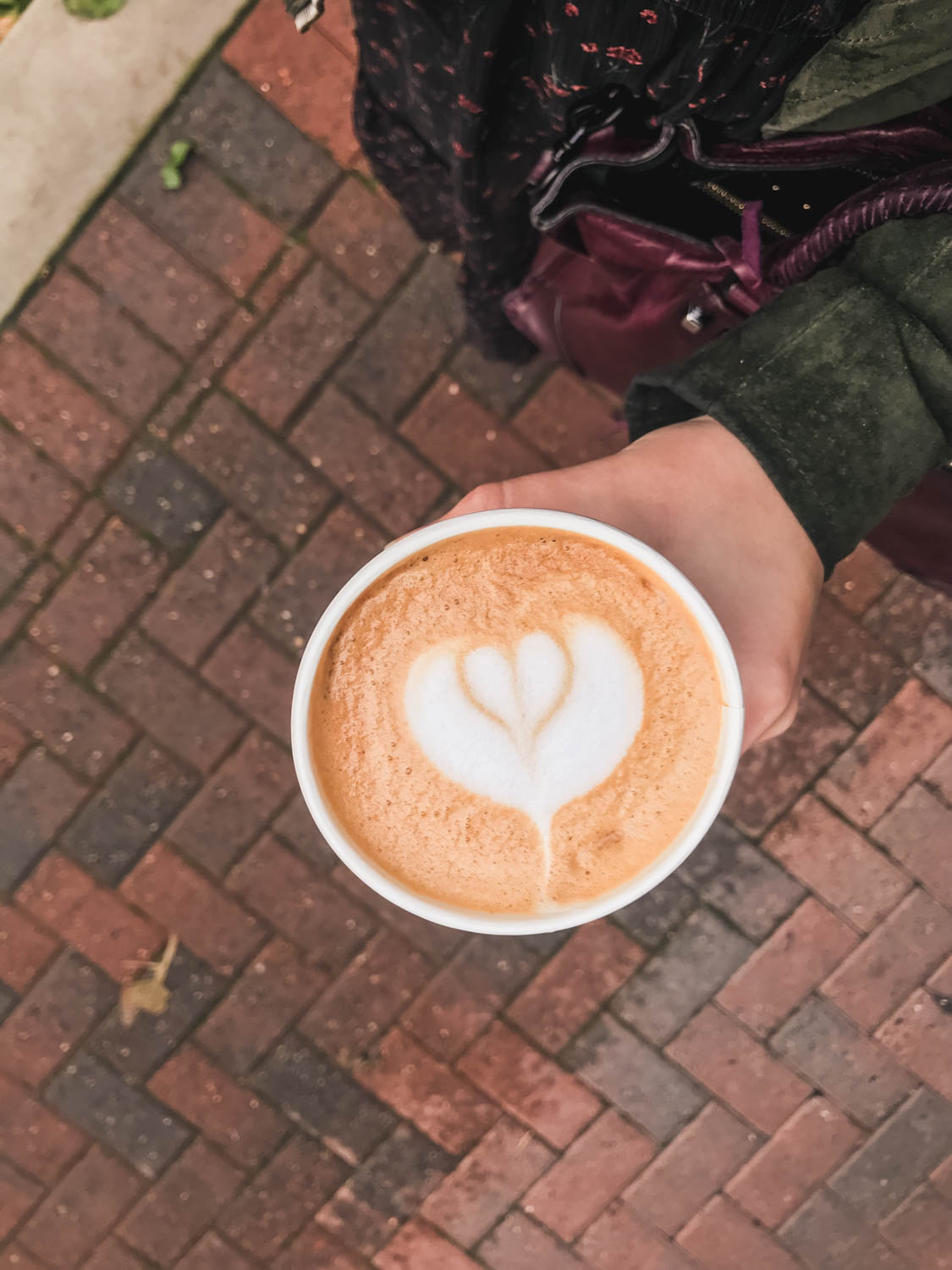 Best Coffee Shops in Kirkland, WA
My first stop whenever visiting a new neighborhood is always for coffee. We stopped in at Cafe Rococo (now Thruline Coffee Co.) during the tour of the city I referenced above, and the cappuccino did not disappoint! For my fellow coffee lovers, here are some other great spots!
Thruline Coffee Co. (Formerly Cafe Rococo)
A bustling cafe located right in Kirkland's downtown core on Park Lane. The cappuccinos are excellent and they offer a wide variety of baked goods and sandwiches if you have an appetite. Located conveniently next to shops, so grab a cup to go and explore on foot!
Zoka Coffee Roasters
A chain you'll be familiar with if you're a fellow Seattleite, stop in for a cup of coffee in Kirkland, too. Located right on Central Way in downtown Kirkland, you'll be able to grab a cup in and people watch, or take it to go and explore the rest of what Kirkland has to offer. It's conveniently located next to Lady Yum (mentioned below!), so grab a macaron and enjoy with your coffee!
Aura
For a bakery and coffee combination, visit Aura! It's a family-owned bakery and I hear they make a mean cappuccino and have killer baked goodies.
French Bakery
Another bakery and coffee spot! For french baked goodies, the French Bakery is a great choice. Beyond baked goods, they also offer crepes, sandwiches, salads and of course, plentiful coffee options. French Bakery has another location in Bellevue, too!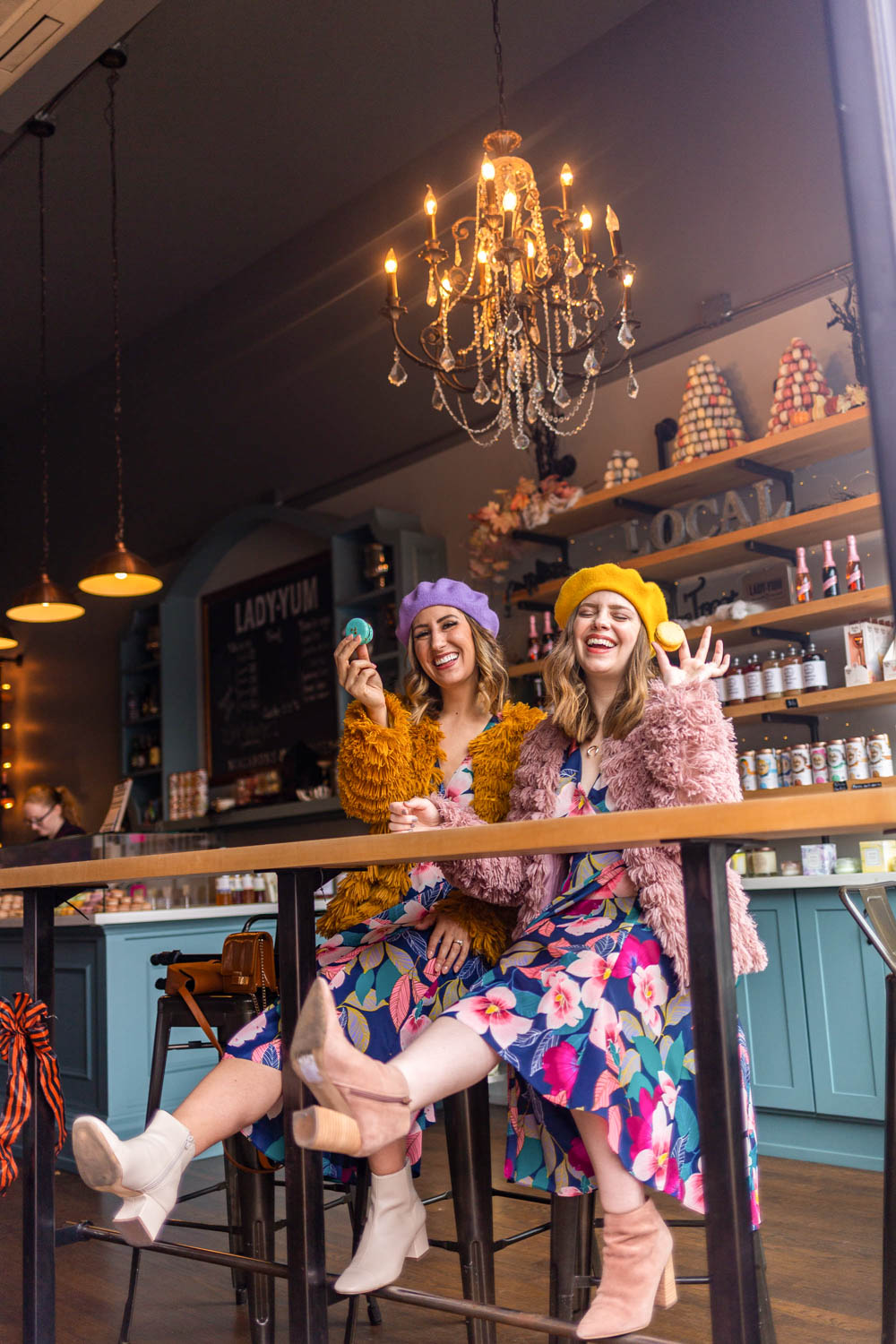 If I'm being honest, my favorite meal is brunch. While I know I can easily make breakfast foods at home, I honestly prefer dining out. I'm the girl more likely to break the yolk in the pan than over my perfectly toasted bread myself, so having someone else cook them is a much better idea. In turn, it means that I spend a lot of time trying out new brunch spots. Turns out, Kirkland has some amazing offerings!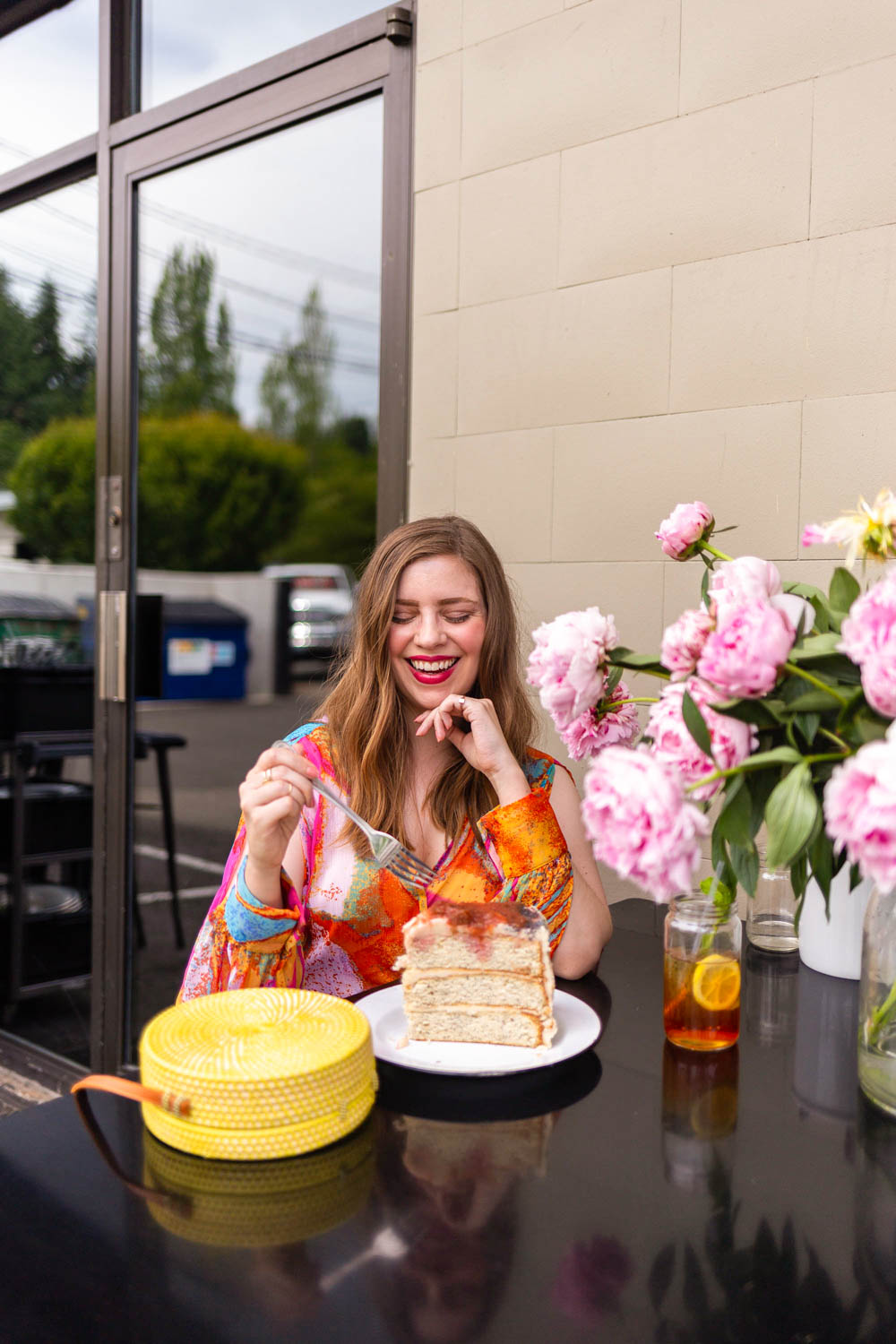 Best Places to Brunch in Kirkland, WA
DERU Market
I've visited DERU a handful of times since writing this post, and it does not disappoint! I highly recommend grabbing a cake slice alongside pretty much anything off their menu. It's all delicious!
George's
Are you a late riser on the weekends? George's has you covered. They serve breakfast and brunch all day!
Hector's
Stop by Hector's for breakfast or brunch on the patio on a nice day.
Anthony's
Anthony's is a local and visitor favorite for the incredible location (always on the waterfront) and views. The locals say to go for Sunday Brunch!
Little Brother
I haven't been here quite yet, but their food looks delicious. Visit for breakfast, lunch, dinner, or even just drinks!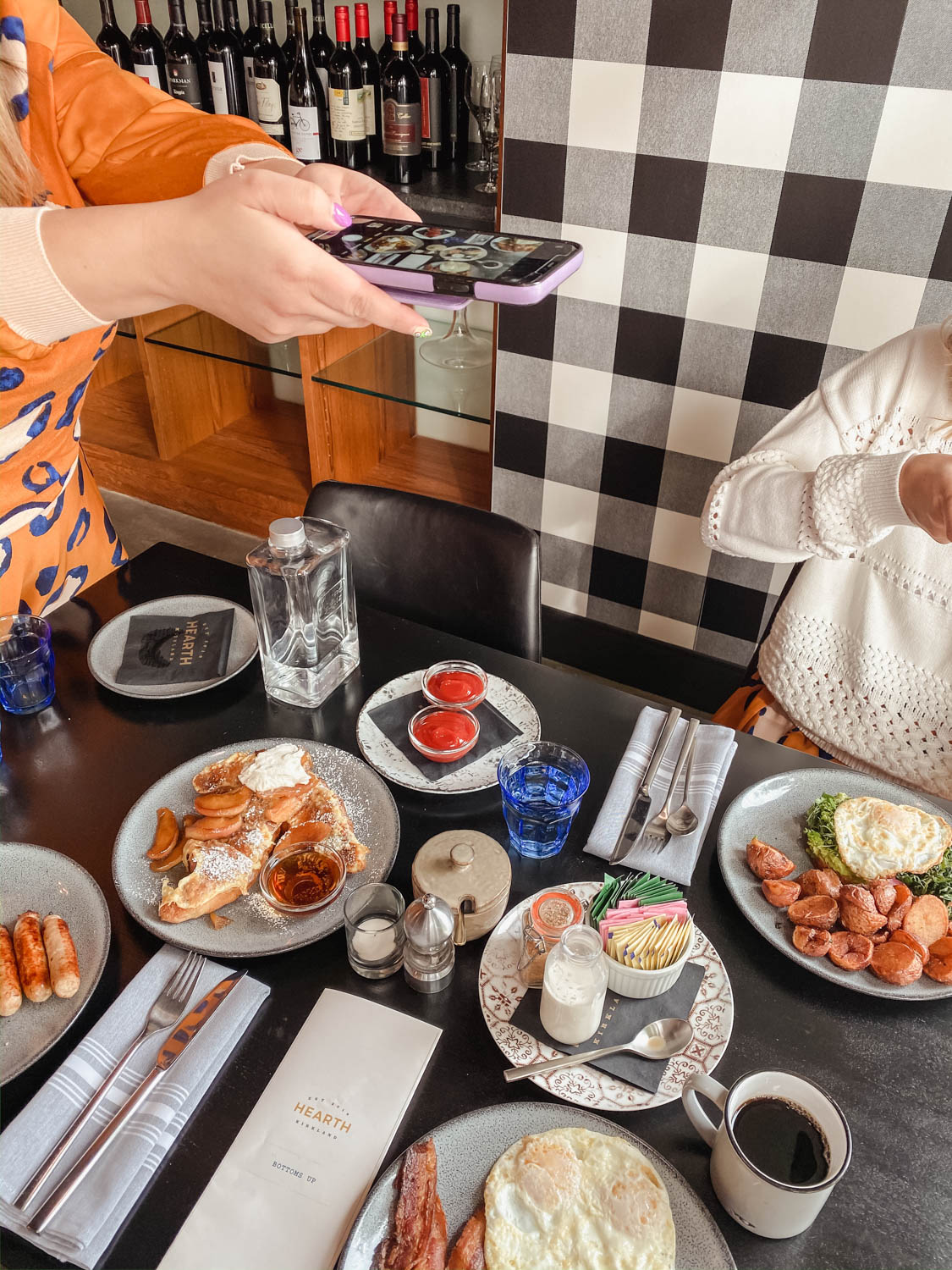 Whether you're visiting Kirkland for a day, weekend, or longer, you're going to need to eat more than just brunch! Kirkland offers cuisine to suit any craving, from New American fare to Thai street food, Mexican, or Greek.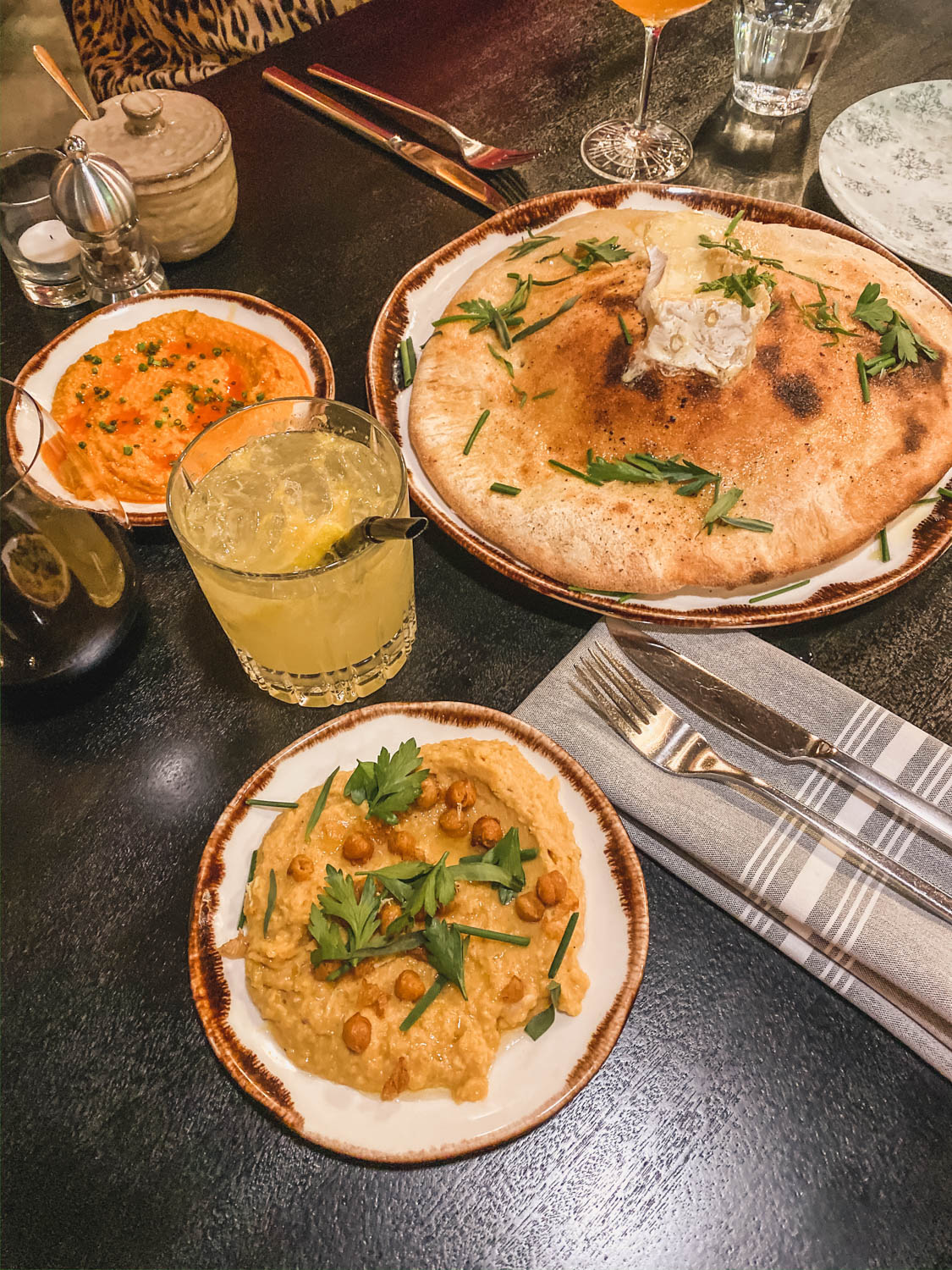 Best Dining in Kirkland, WA
Santorini Greek Grill
A quick and easy place to grab a gyro or falafel.
Hearth (formerly Trellis)
Looking for a true Pacific Northwest dining experience? You'll love Hearth! Inside the Heathman Hotel, they serve breakfast, weekend brunch, lunch, and dinner as well as offer a great Happy Hour! For brunch or dinner, be sure to order the Breaking Bread with Cambazola cooked in their hearth oven. (Pictured above!) It's incredible.
Homegrown
Craving something fresh, quick, and easy? Homegrown is a local sandwich chain that always has something yummy. I like trying the seasonal specials the most!
Isarn Thai Soul Kitchen
Love Thai food? Try a unique experience at Isarn! This is Thai street food where all plates are very unique and shareable. They also have a second location in Lynnwood!
Casa Ricardo's
Cozy Mexican cuisine in a family-friendly setting. Get a margarita for me!
Acropolis
Greek-style pizza, pasta, and grinders in a diner-like setting.
Shake Shack
Yep, this burger chain favorite has landed in Kirkland! Visit Shake Shack for a Shack Burger and fries. Don't forget to order a seasonal milkshake, too!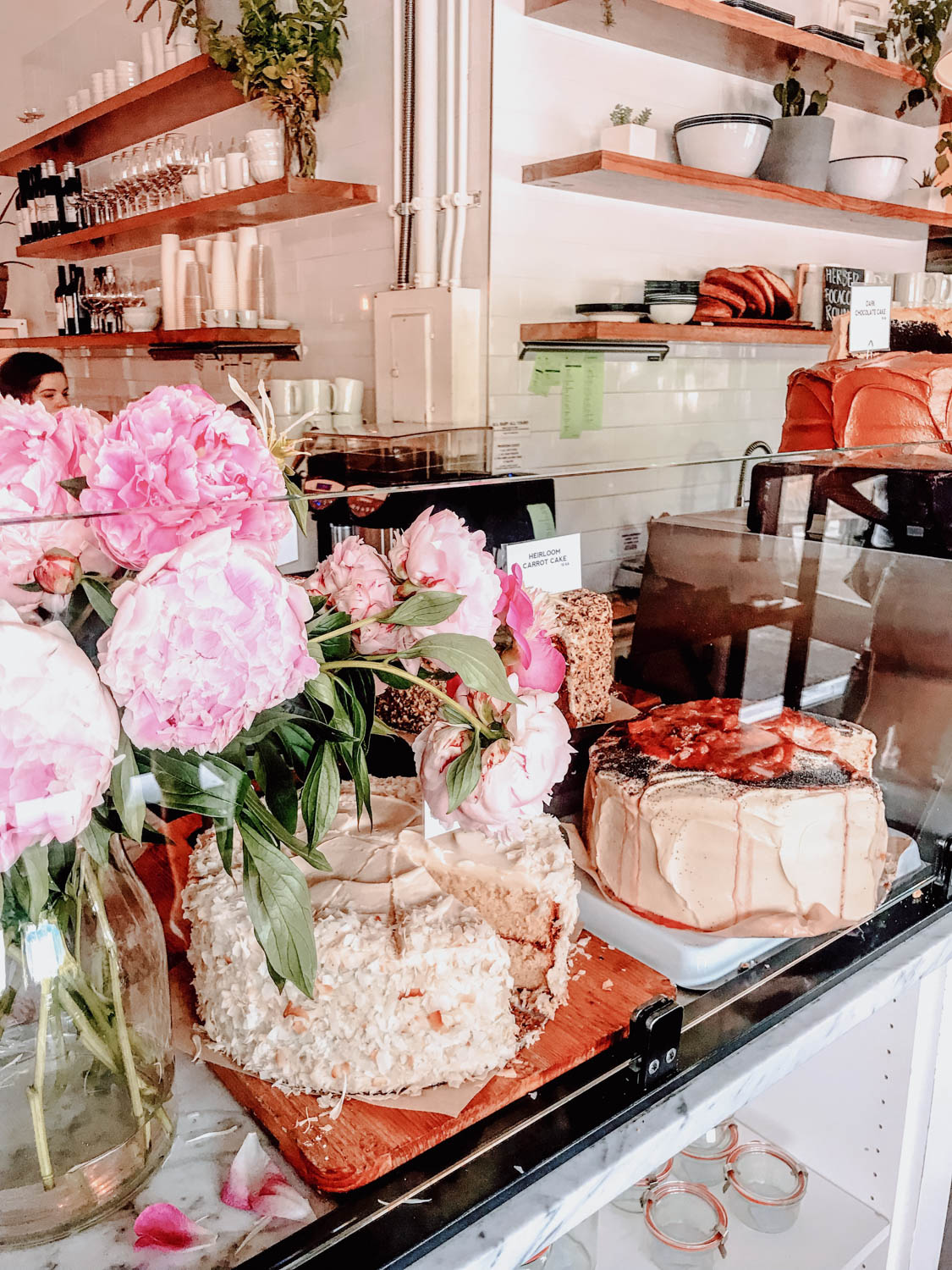 While Kirkland has a variety of eating spots, sometimes you just want a cozy dinner for two. Or maybe you're looking for the perfect spot for an intimate gathering for a small group of friends. Either way, these romantic and splurge-worthy spots aren't to be missed!
The Best Date Night Spots in Kirkland
Cafe Juanita ($50+)
Craving an unforgettable meal? You'll definitely get this at Cafe Juanita! Unique, local cuisine with a twist. This was the first place I tried rabbit, and I love their experimental yet cozy entrees. Order off the menu or opt for the tasting menu for the full experience.
Ristorante Paradisio ($11-30)
Classic Italian fare in a rustic feeling spot in downtown Kirkland.
Volterra ($11-30)
Cozy Italian fare in a modern, upscale spot in downtown Kirkland. The homemade ravioli with a spicy tomato sauce and desserts were standouts!
Finished up dinner but still looking for a little fun? Or are you looking for the perfect spot to grab happy hour with a friend? Either way, these watering holes in Kirkland have you covered!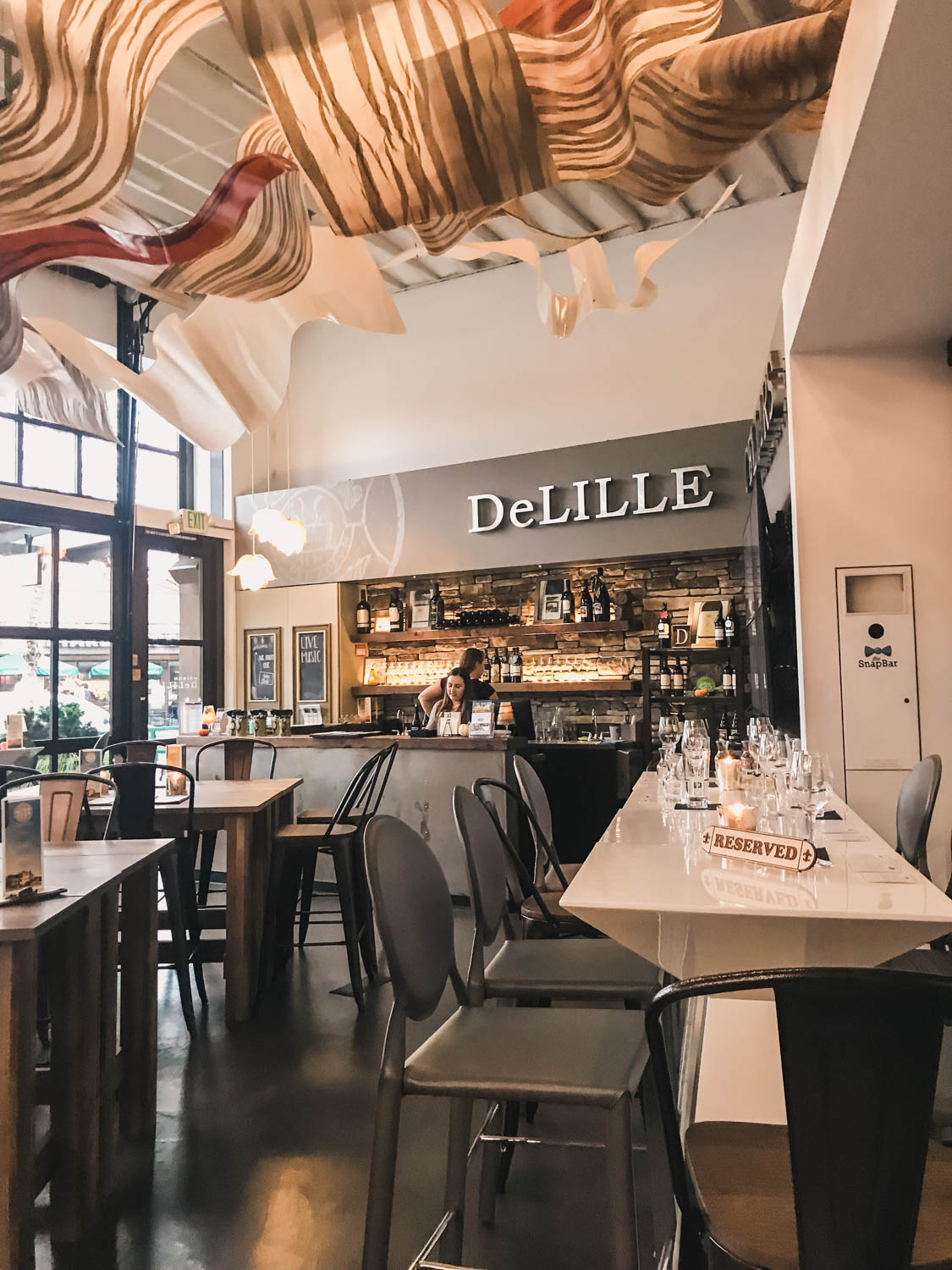 Where to go for a Drink in Kirkland (and the best Happy Hours!)
Cactus
A local chain serving Southwestern-style food, Cactus is a favorite! I love their sangria and shrimp tacos, but nearly everything on the menu is delicious! Their happy hour prices knock a couple of bucks off of each drink.
Delille Cellars
Love wine tasting with the girls? Look no further than Delille Cellars located in Downtown Kirkland. This spot is chic and cozy, perfect for an intimate or group gathering!
Bottle and Bull
Grab a craft cocktail and don't hesitate to get dinner, too!
Flatstick Pub
Enjoy indoor mini-golf with your group while enjoying a great selection of local beers. Pub food options available, too!
Grape Choice
More of a wine type of gal or guy? Stop by Grape Choice to indulge your wine needs – they are both a wine shop and a wine bar!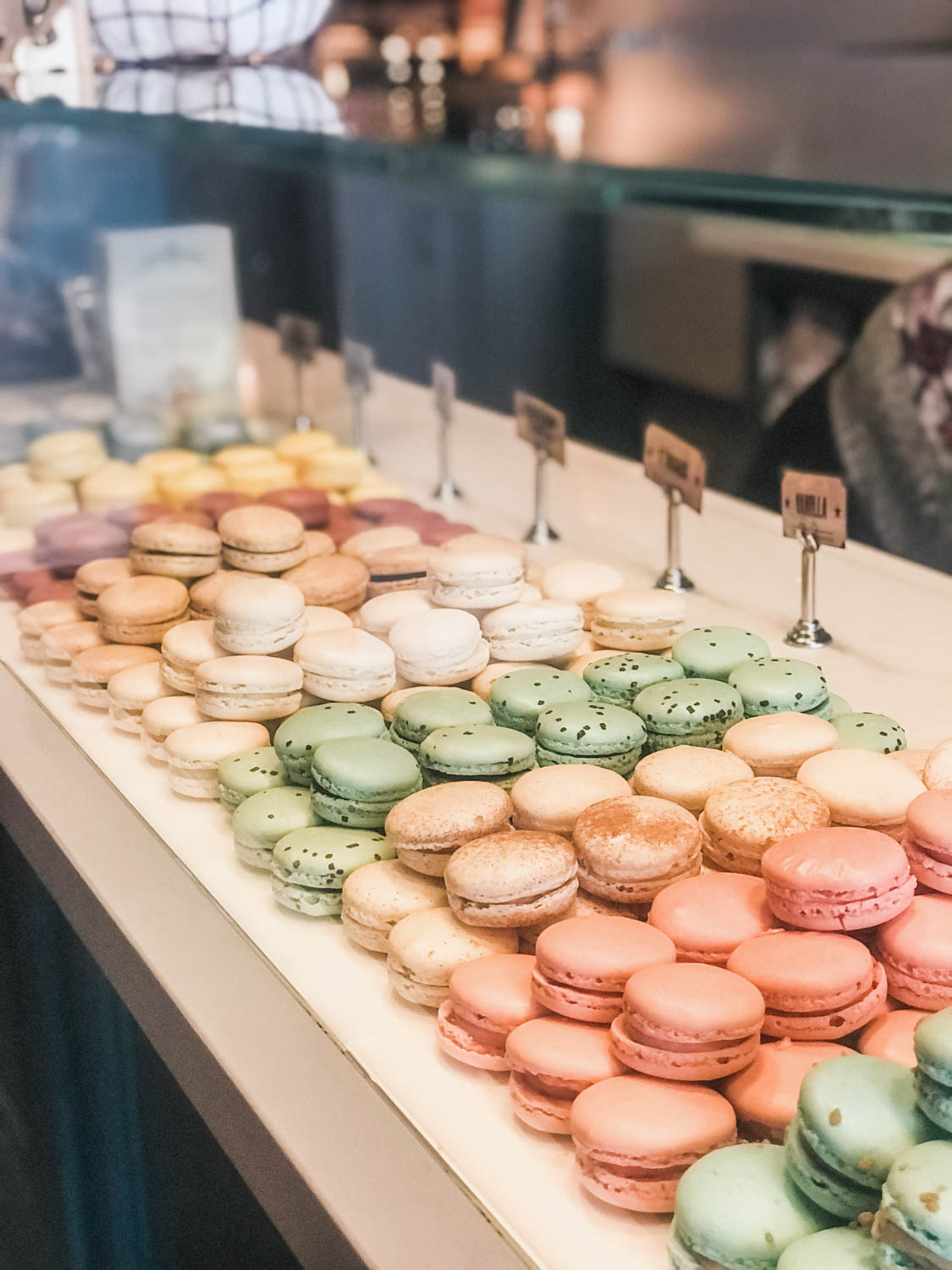 Best Places for Dessert in Kirkland
Anyone else with a gigantic sweet tooth? I know I'm not alone because the amount of sweet spots in Kirkland isn't small. These are some of my top picks!
Lady Yum
Macarons and champagne? Yes, please! You must stop and try one of their macs. My favorites are the espresso fudge and the coconut, and their seasonal selections are also delicious. You really can't go wrong though!
Wow Wow Hawaiian Lemonade
Love sipping your sweet treat? Stop into Wow Wow Hawaiian Lemonade for one of their delicious drink options!
DERU Market
Giant slices of cake? I'll take one of each flavor, please. (Seasonal Strawberry Lemon Poppyseed Cake shown below!) DERU has some of the most delicious sweet treats in the Seattle-area, plus coffee, unique drinks, and great options for breakfast, lunch and dinner!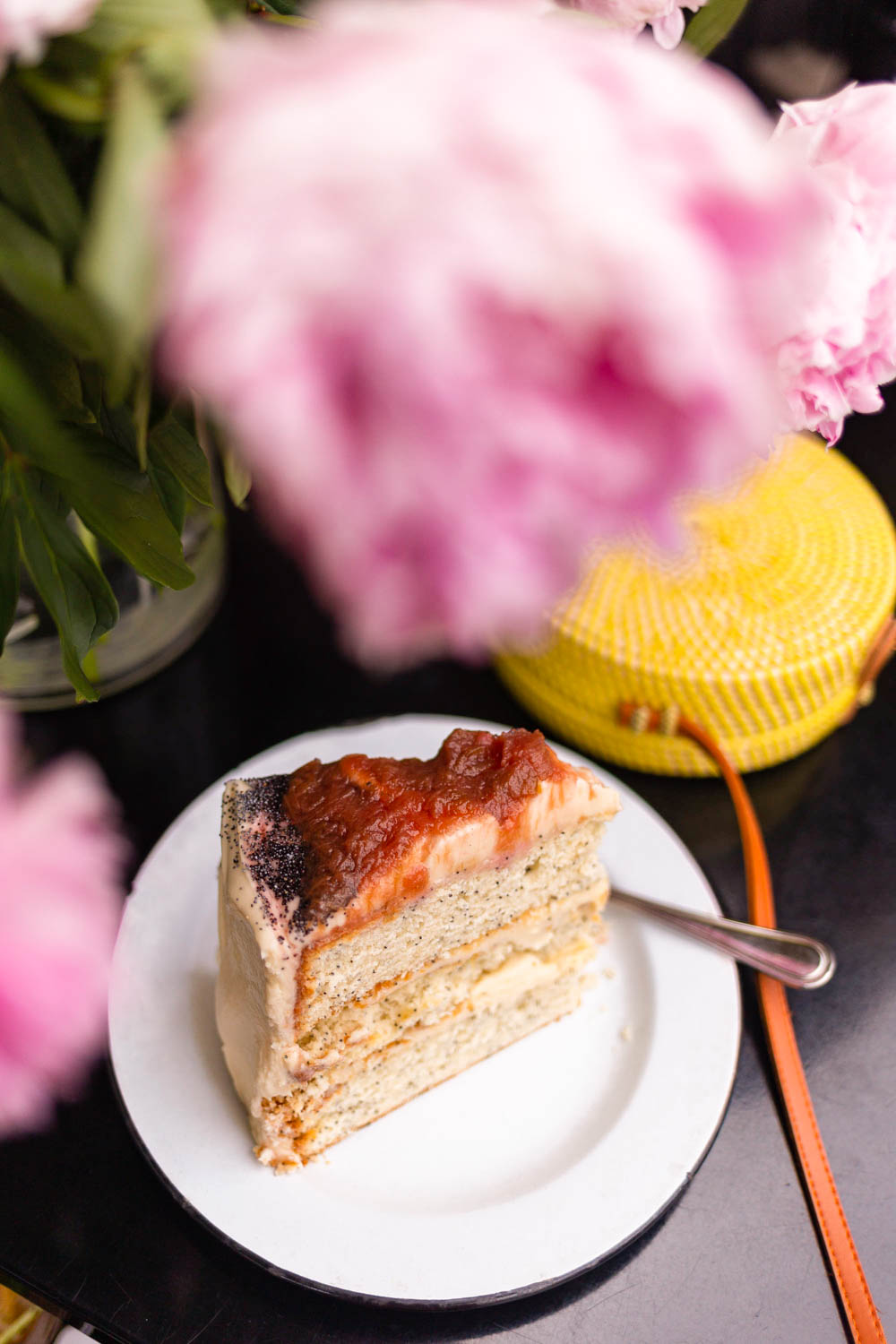 It wouldn't be a city guide without a little shopping! I always like to find at least one or two cute clothing shops to recommend, and Kirkland has several other unique options for home decor and gifts, too!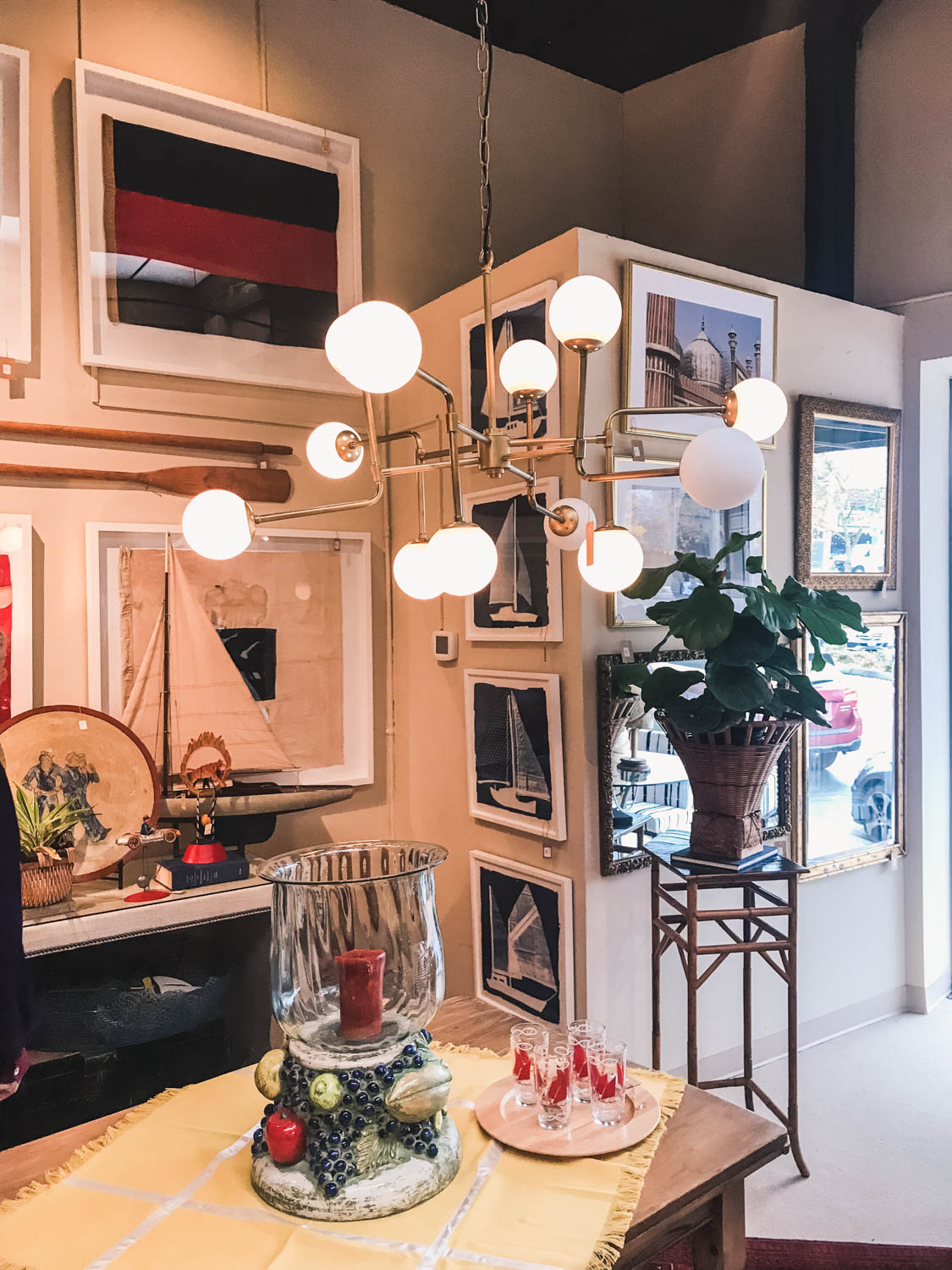 Best Shopping in Kirkland, WA
Sur La Table
Looking for a unique home shopping experience? You can find everything you need for your kitchen and home at Sur La Table. And, don't miss out on their cooking classes! I took one a few years ago and learned SO much!
The Birdcage
Stop in for unique, eclectic furniture, mid-century finds, one of a kind artwork! I loved browsing all of their curated antiques and modern pieces.
Purpose Boutique
A local chain of boutiques that offers girlfriend styling parties plus trendy clothing and accessories. A percentage of every sale goes to fight human trafficking through a foundation called Rescue Freedom and they carry 25 brands that have a give-back mission. I've found many fun pieces here over the years, like this palm printed gem!
Seduce
Heading to the big game? Stop in to Seduce for fashionable sports gear for women as well as trendy seasonal pieces!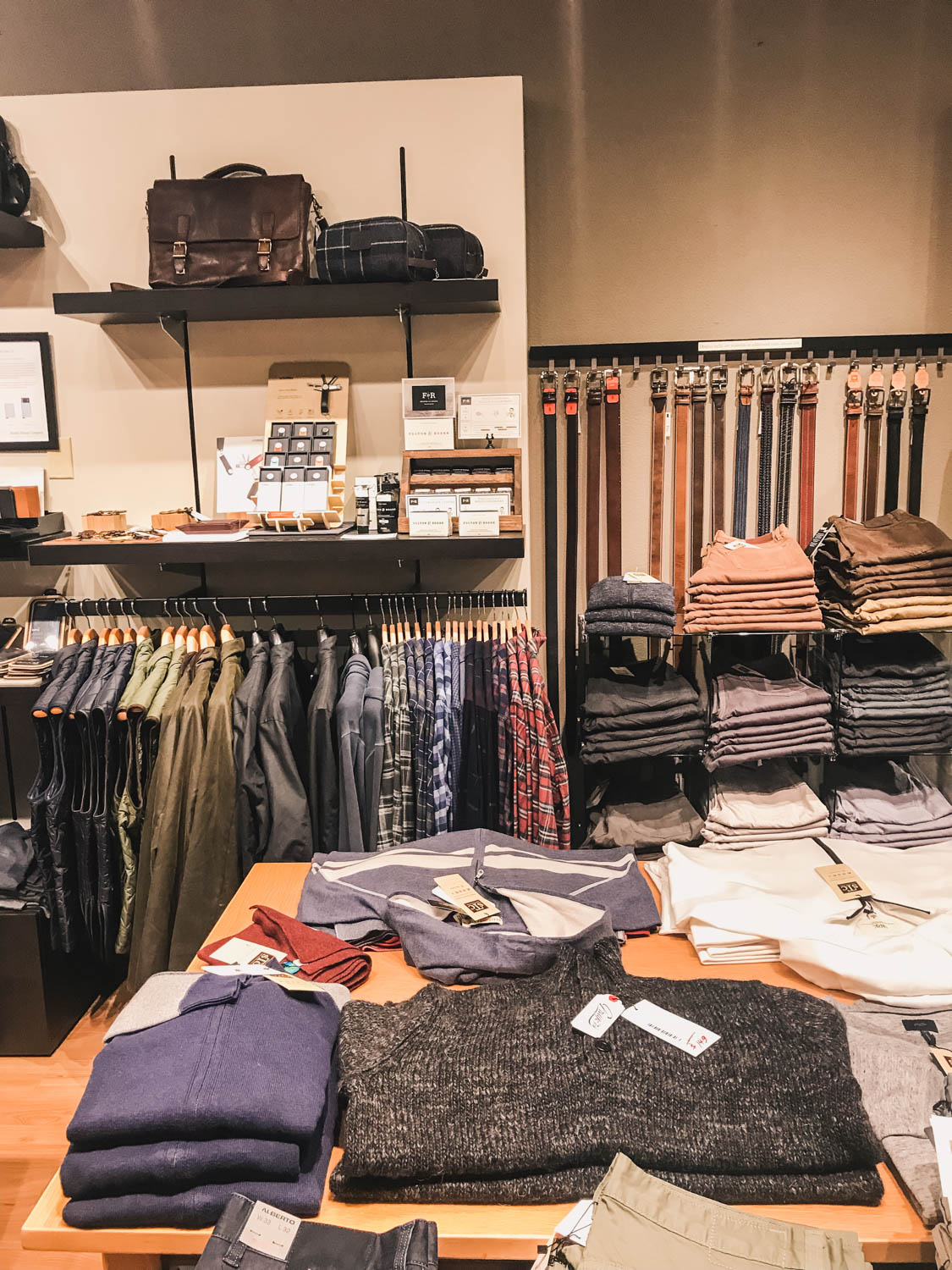 Seattle Thread Company
Shopping for the man in your life? Check out Seattle Thread Company! They have the perfect essentials and Pacific Northwest-friendly styles that he is sure to love.
Ragamoffyns
Get your designer fix at Ragamoffyns! They carry high end and luxury consignment fashion, accessories, and shoes.
Pike Street Press
Looking for the perfect gift? Visit Pike Street Press for your gifting needs and the perfect letterpress card to finish off your perfect present!
Crush Footwear
A shop filled with shoes? Yes, please! Visit Crush Footwear in Kirkland for the perfect pair.
Absolutely Fabulous
Stop into Absolutely Fabulous for an eclectic mix of unique finds and high-end brands at consignment prices.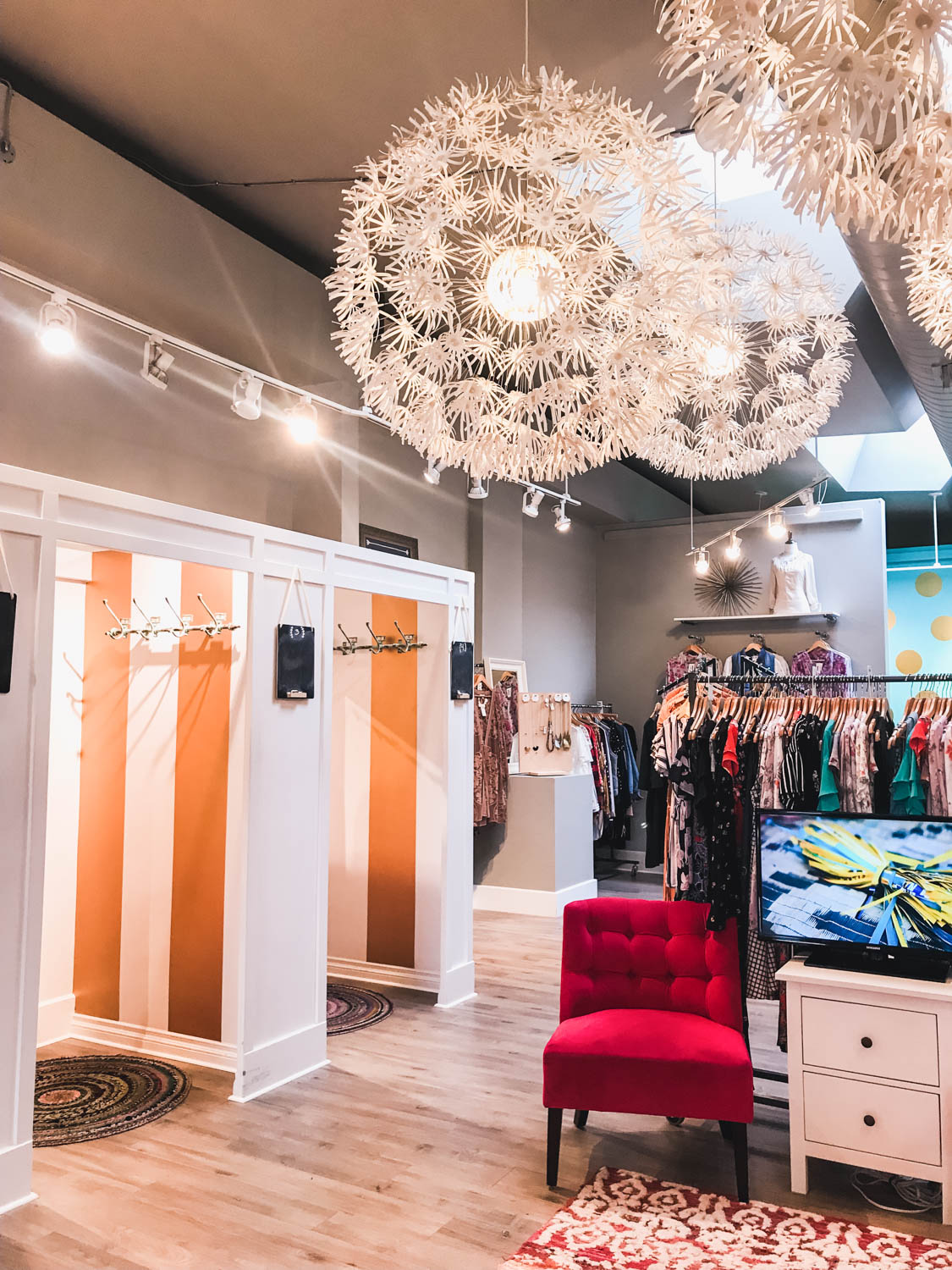 For those visiting from out of town, you can most definitely find a spot to stay in Kirkland! Stay in the heart of Kirkland's Downtown at the Heathman Hotel. This luxurious property has a variety of wonderful amenities and each room has a modern Pacific Northwest vibe.
In smaller cities, it's always worth checking out Airbnb or VRBO as well for unique options off the beaten path. Or, stay on Kirkland's waterfront at The Woodmark Hotel.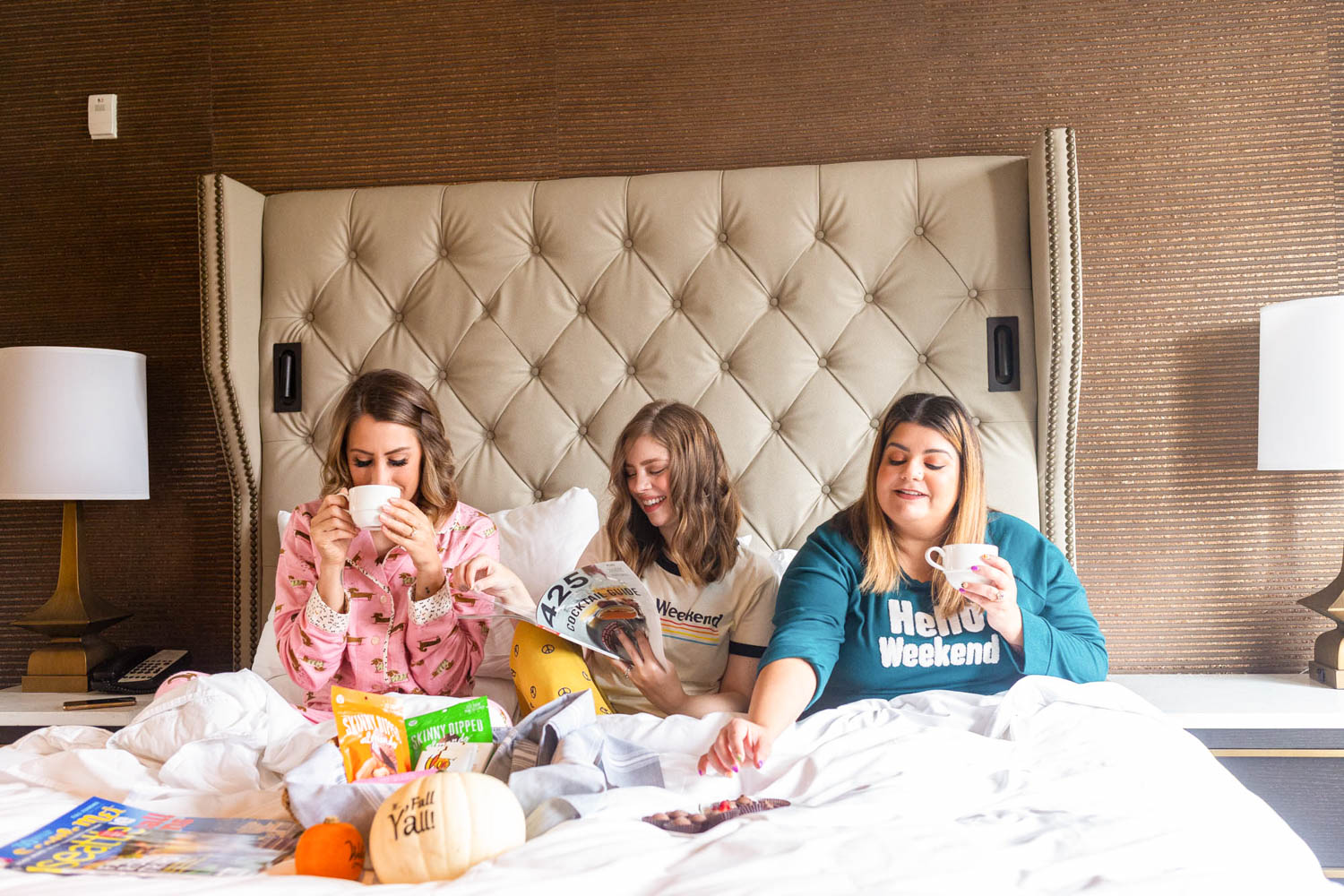 Where to Stay in Kirkland
Heathman Hotel
Located in downtown Kirkland, the Heathman Hotel is located just steps away from almost all of these recommendations. If you love walking and taking in a city on foot, this would be the place to stay. I recently stayed here for a weekend with some of my friends and it was an absolutely beautiful place to stay. You can read more about our stay and get inspired by my friend Megan's post 5 things to do during a girl's weekend in Kirkland!
Woodmark Hotel
A beautiful hotel located right on the waterfront. Take in the stunning views, treat yourself to the spa, dine in at the two hotel restaurants, and get in some real R&R.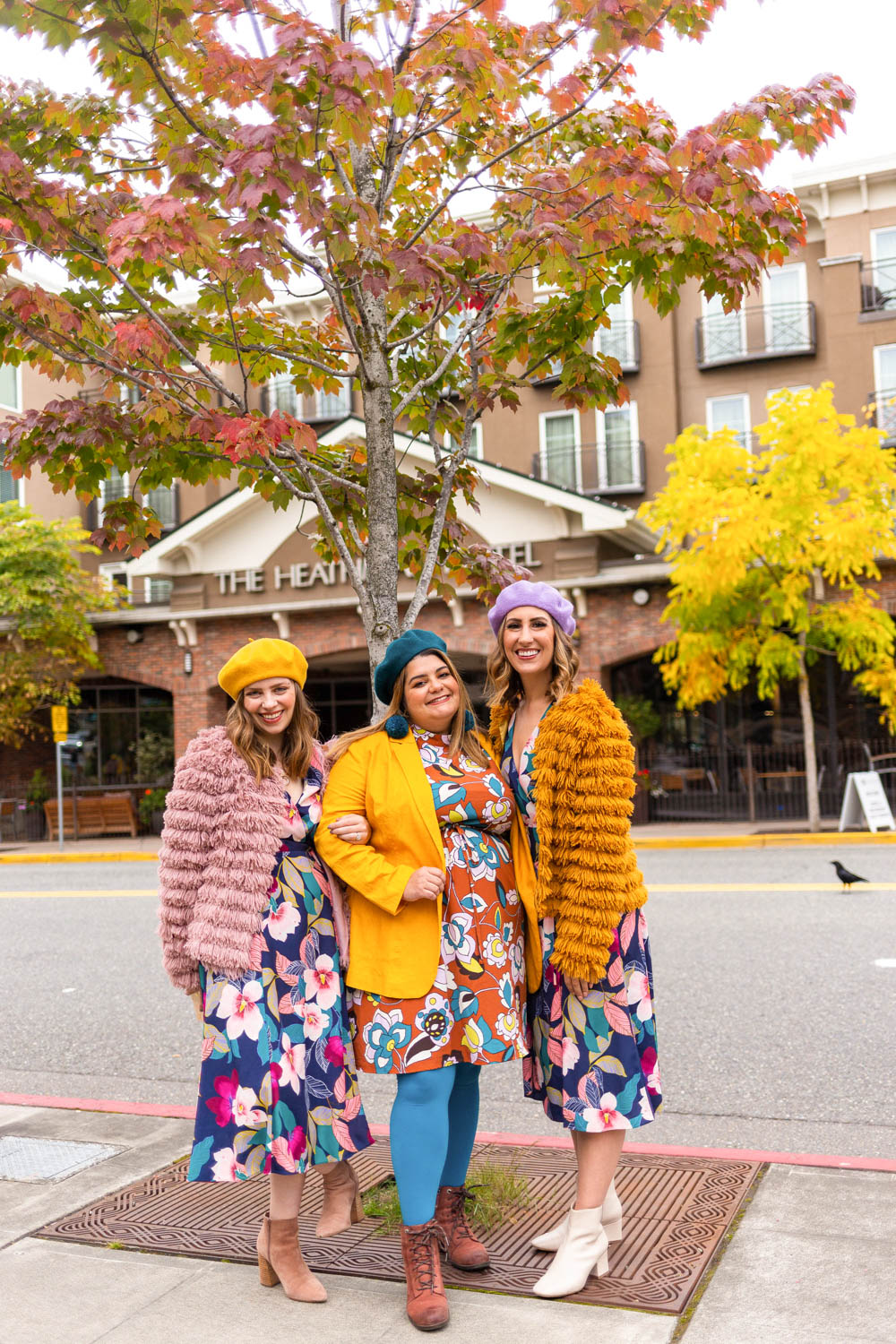 And of course, Kirkland has a few spots worth visiting that don't fit into any of these categories. Here are a few more recommendations!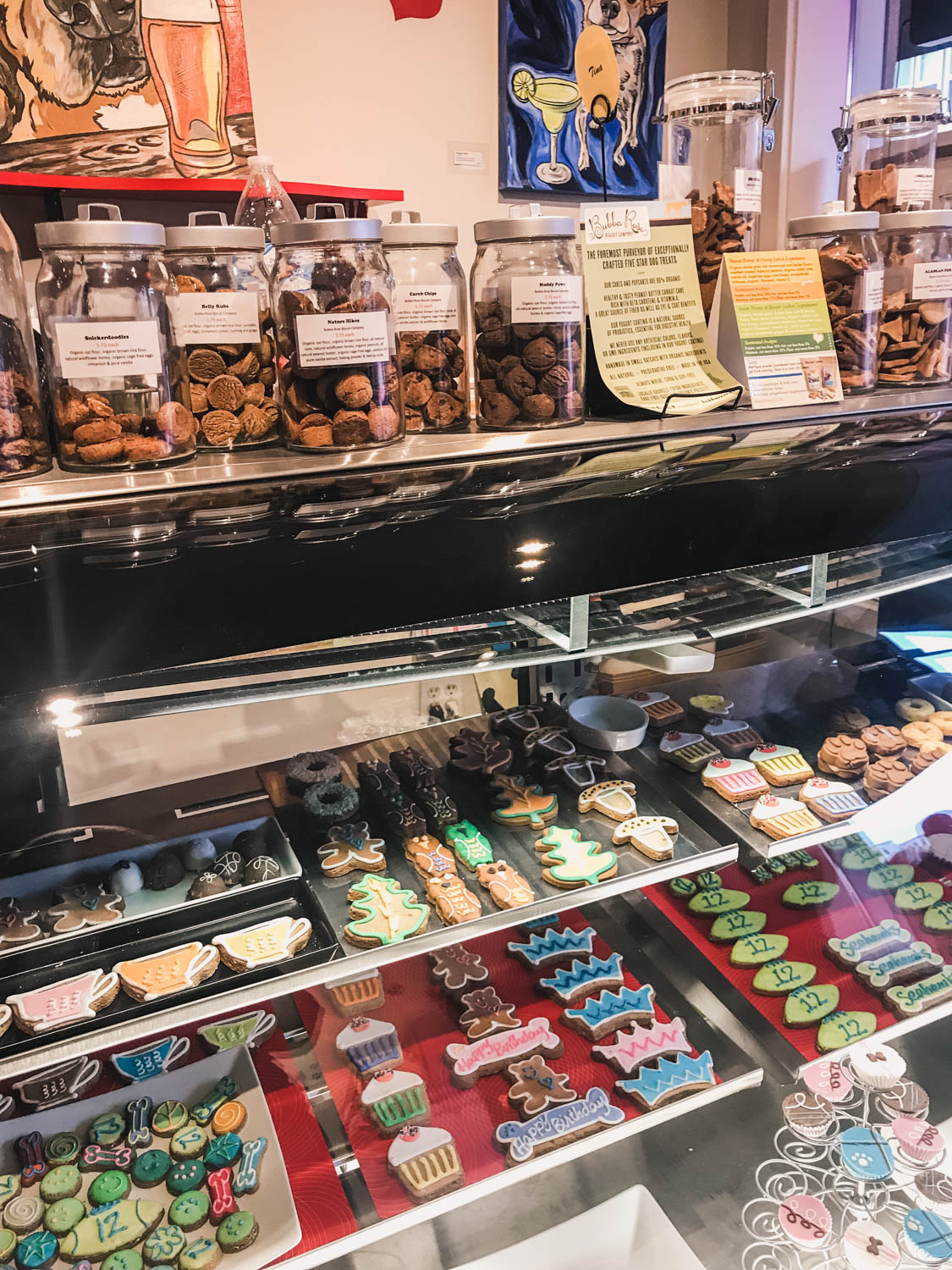 Take your pup to Prim and Pawper Pets.
For tea lovers, be sure to stop into Lizzy Kate Tea.
Need a blowout, cut, or style? Visit Winslow Salon.
Ready to get your sweat on? Take a class at Barre3 or Baseline Fitness.
If you're a Seattle local like me, then I hope you've found a new place to pop into next time you're in Kirkland. And if you're just visiting for a few days, welcome! I hope you enjoy Kirkland and this guide proves helpful. And if I missed something new and exciting in Kirkland, please let me know about it in the comments!
Have you visited Kirkland, WA? What are your favorite spots? I'd love to hear about it in the comments!
---
Looking for Even More Places to visit in Washington State? Try these!
Want to Save This Post for Later? Pin it!
This post was originally published on October 8, 2018. It has been updated to add even more things to do in Kirkland, WA on April 3, 2020.
Things to Do in Kirkland, WA