Disclosure: This post is sponsored by BabbleBoxx. All my opinions are my own!
This summer, it's all about the staycation! That's why I was so excited for a little weekend relaxation at nearby Lake Roesiger, where my friend Megan's family owns the cutest little lakehouse. Of course, I had to pack all of the summertime essentials for the perfect day away from home!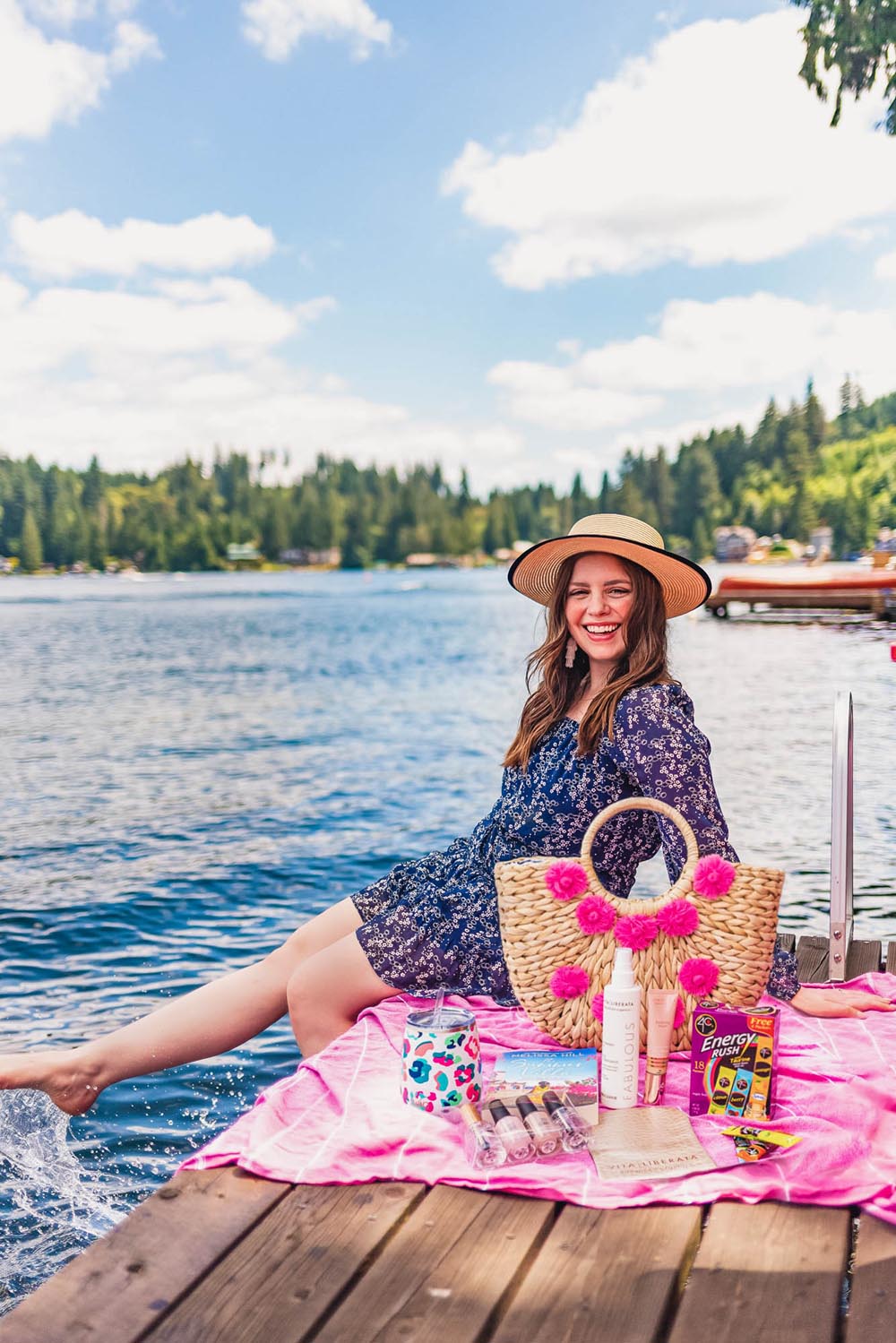 It was a beautiful warm sunny day as I packed up my car with a giant pool float and a bag overflowing with my summertime essentials to enjoy lakeside! On the list are the obvious, of course: a cute swimsuit, a giant beach towel, a sun hat, stylish sunglasses, SPF, and a change of clothes for later. However, I've rounded up a few additional things that made this warm summer day even more enjoyable.
For everything you need for a day at the lake and all of my must-have summertime essentials, keep reading!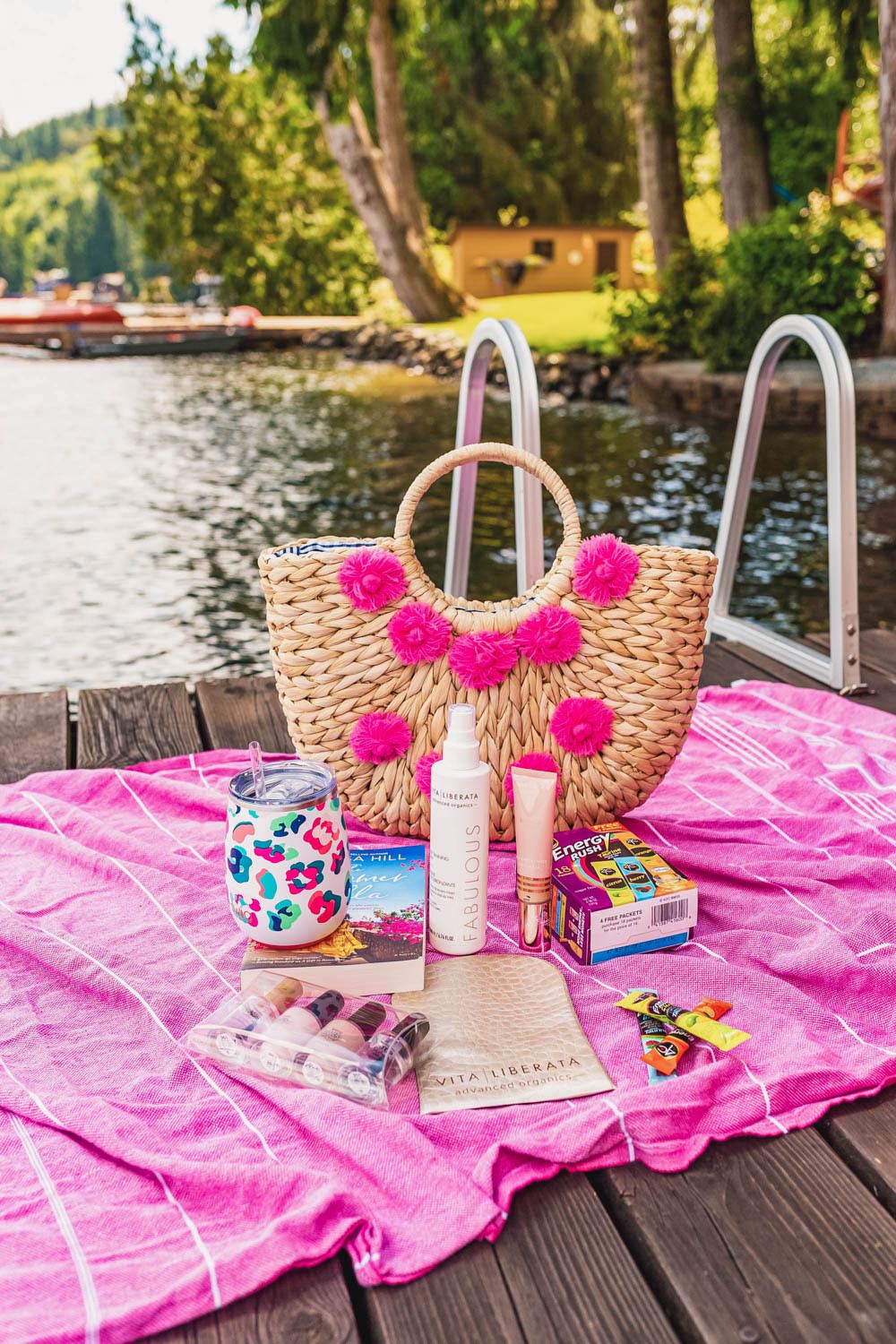 Take a Swig from an Insulated Cold Cup
Whether you're indulging in an adult beverage or just trying to stay hydrated, Swig Cups for the win! Not only do they come in so many fun prints, patterns, and colors, but they also keep drinks cold for up to 9 hours. (Or keep drinks hot for up to 3 hours!) Enjoy your morning hot coffee, then refill your Swig Cup with your favorite cold drink later in the day.
Thanks to their triple insulation technology, your beverage will stay cool, and you can pop them into the top rack of the dishwasher when you have finished. If you'd like to try one of their stemless wine cups or other cup styles for yourself, click here for an exclusive 10% discount from Swig at checkout!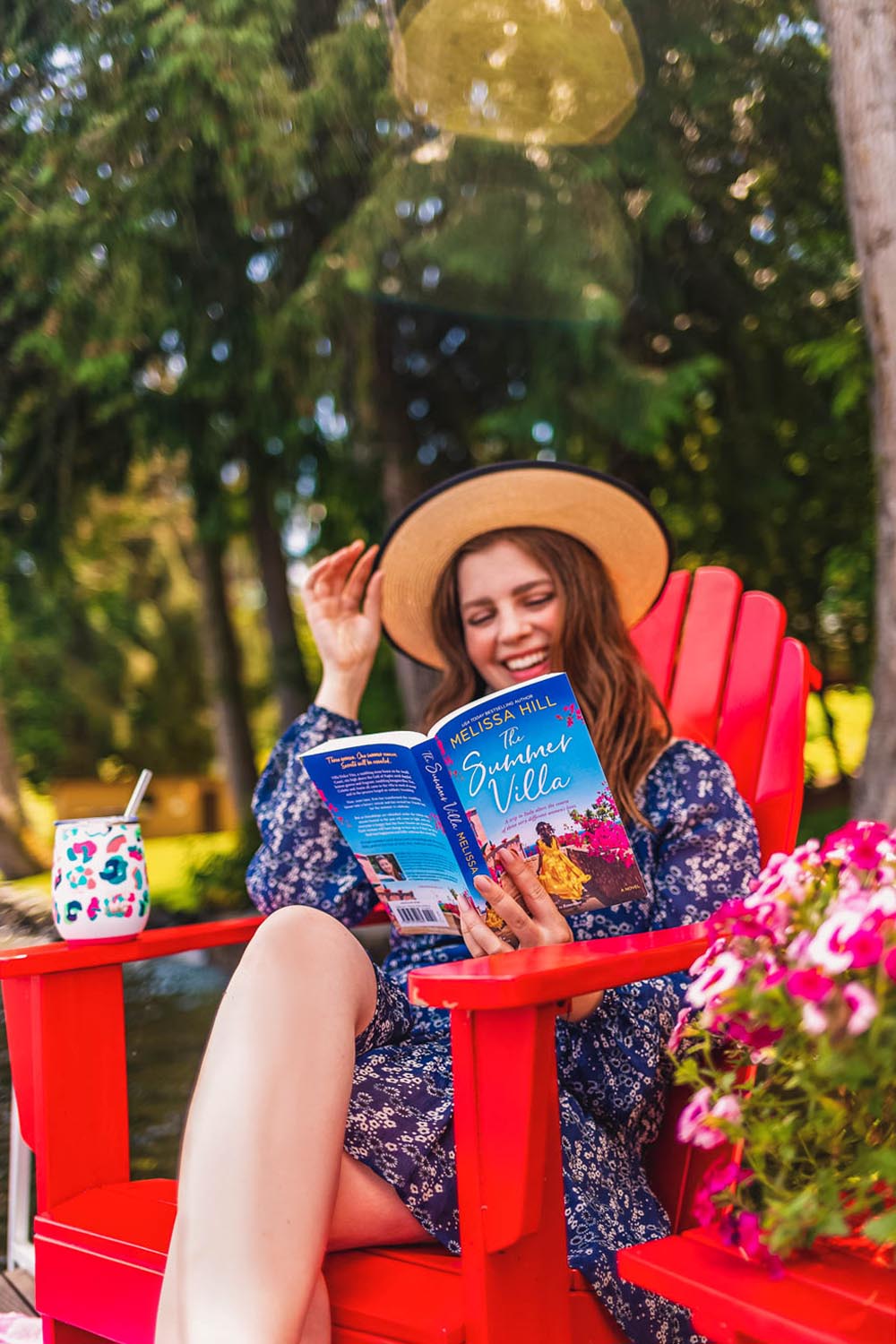 Crack Open a Feel-Good Beach Read
I think by now you know I'm big into reading, and this summer, I've already powered through about five books. Listening to audiobooks on long drives make them fly by, and when I arrive at the destination, I always pack a light read to indulge in by the water.
On this trip, I started The Summer Villa by Melissa Hill. It's a women's fiction feel-good book about three friends who vacation at Villa Dolce Vita in Italy's Amalfi Coast. Years later, one of the friends has converted the house into a luxury retreat and has invited everyone back. While these friends reunite, not everyone is thrilled as secrets from the past come to light.
If you're on the hunt for the perfect beach read to escape into, check out The Summer Villa at Barnes and Noble or Amazon. It would also make the perfect gift for any friend, mother, or daughter in your life!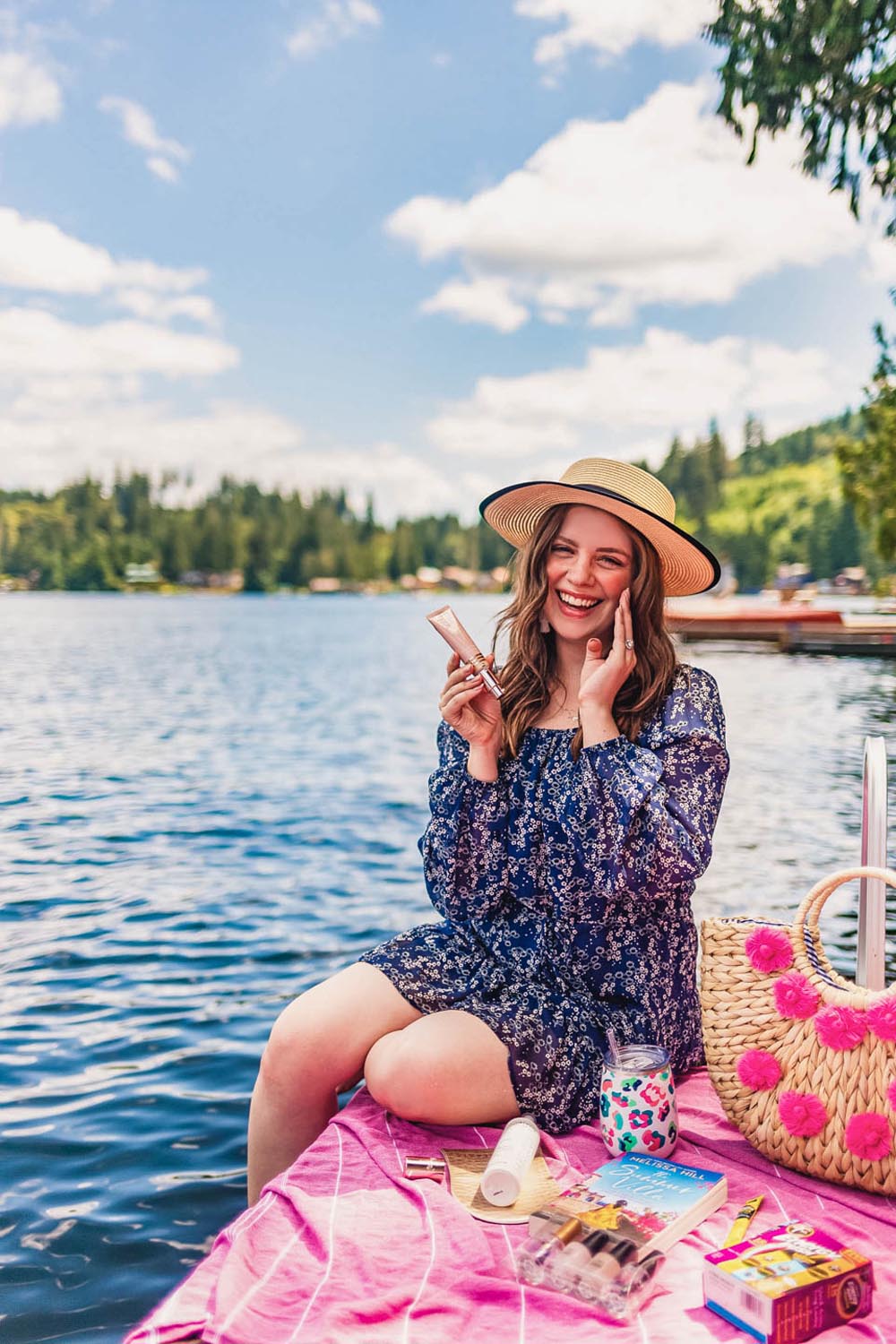 Glow All Summer Long with Vita Liberata
While I love spending time in the sun, I know that it's important to protect my skin from the sun's damaging rays. That's why I always wear and reapply SPF. But sometimes a girl just wants that perfect summer glow and sunkissed tan skin!
Fortunately, there's no need to spend hours in the sun to get tan skin thanks to Vita Liberata. With the Fabulous Self-Tanning Mist, you can get a subtle sun-kissed glow or a deep beach bronze. Shake well, then spray the grease-free tanning water, smooth on with your Vita Liberata Tanning Mitt for an even application, and then let dry. You can reapply again for a deeper glow, or mist daily for a more gradual tan. Your organic self tan will take about 8 hours to fully develop, then rinse off with warm water to see natural results!
When it comes to tanning the face, I love the look that Vita Liberata's Beauty Blur Skin Tone Optimiser gives. It's a nourishing makeup primer that you can wear alone or under makeup. Use a foundation brush, beauty sponge, or your fingers to dot this 3-in-1 tinted face primer on your face. You'll notice it evens out skin tone, covers imperfections, and gives the most unbelievable healthy glow! It comes in 4 tints, from Cafe Creme for fair skin to Latte Dark for deeper skin tones.
Ready to get your glow on? Grab these Vita Liberata products at Ulta right now and save during their buy one, get one 50% off promotion!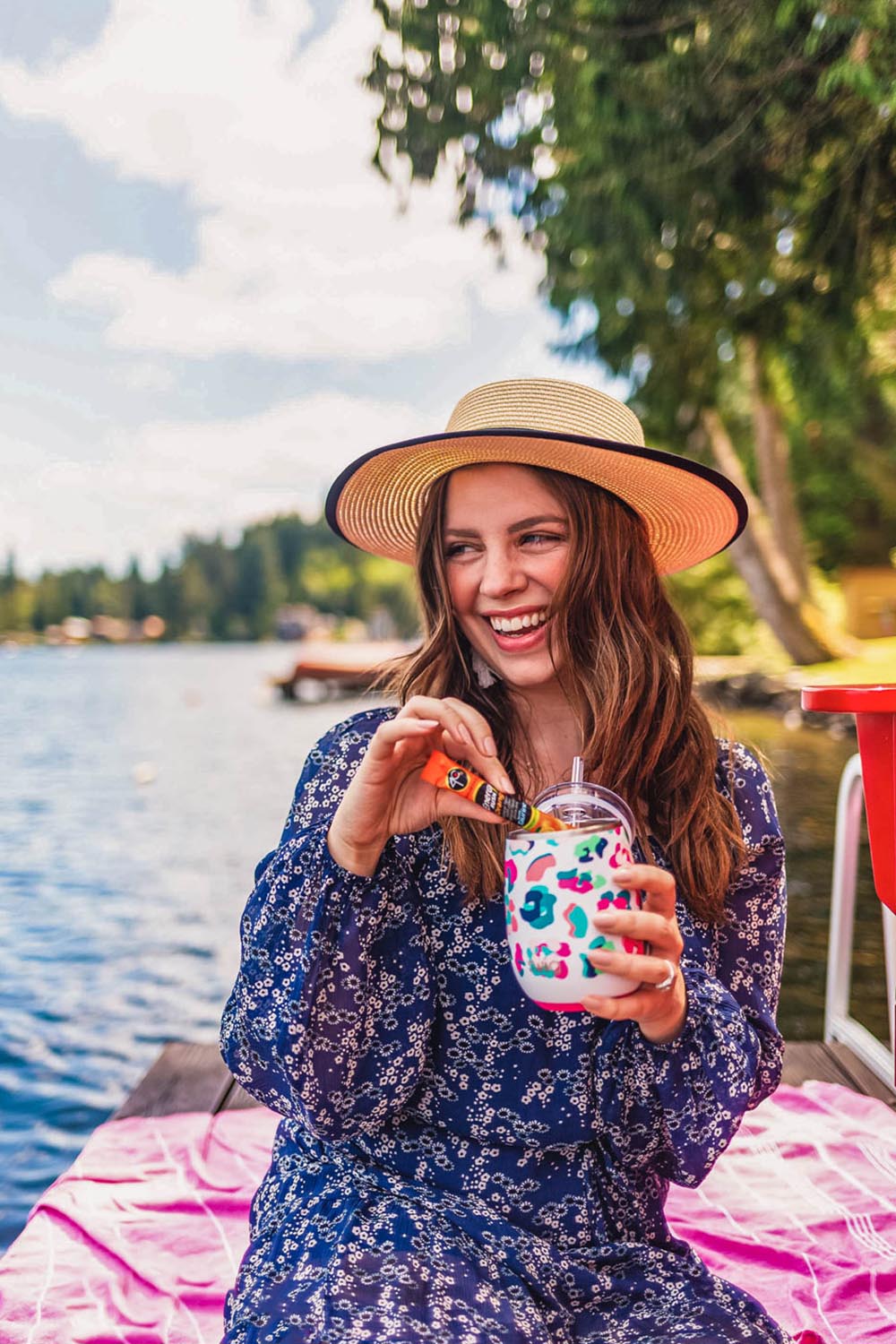 Get a Rush of Energy for Fun All Day
I'm sure you know the feeling; you've been having so much fun during your staycation, and then it hits you. It's that afternoon slump where all you want to do is take a siesta!
That's when it's time for a boost from 4C Energy Rush Stix! Just drop the contents of one stick into water and mix. These energy drinks provide you with more energy for less money, are low-calorie, sugar-free, and lightly carbonated. They come in 3 delicious flavors: berry, orange, or citrus!
I find that just half a stick gives me the energy boost I need to get through a rough workday, or when I'm feeling a little sleepy. I add extra water and ice to keep me hydrated and cool during these warm summer days we have been having here in the PNW!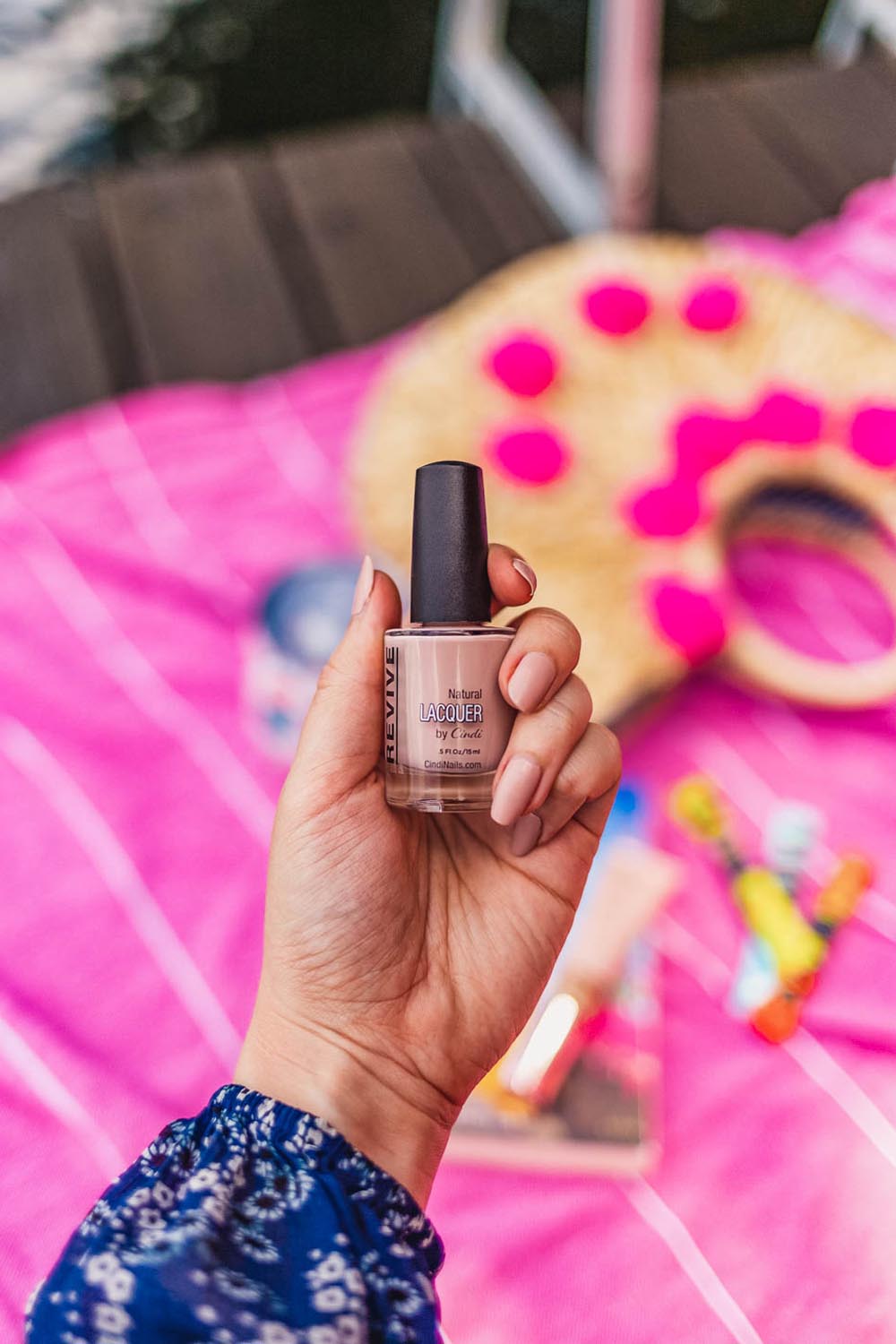 Show off Your Cute Mani/Pedi
When planning a day at the lake, pool, or beach, a good mani-pedi is always essential! And while many of us might be limiting our trips to the salon, there's never been a better time to do our manicures and pedicures at home.
I have loved the Manicure System from Cindi Nails, which comes with everything you need for the perfect manicure or pedicure! Start with the Healing Base Coat, which holds your nail polish for 7-14 days without chipping. Then, follow with Cindi Nails Natural Lacquer, a non-toxic formula in fashion-forward colors, and available in a sheer or full coverage formulation. Finally, finish your nails off with the Protective Top Coat, a fast during and ultra-shiny clear polish that holds as long as a gel or shellac formulation without the UV light or harmful chemicals.
If you'd like to try Cindi Nails for yourself, use Rigby2020 at checkout for a 20% discount through August 31, 2020!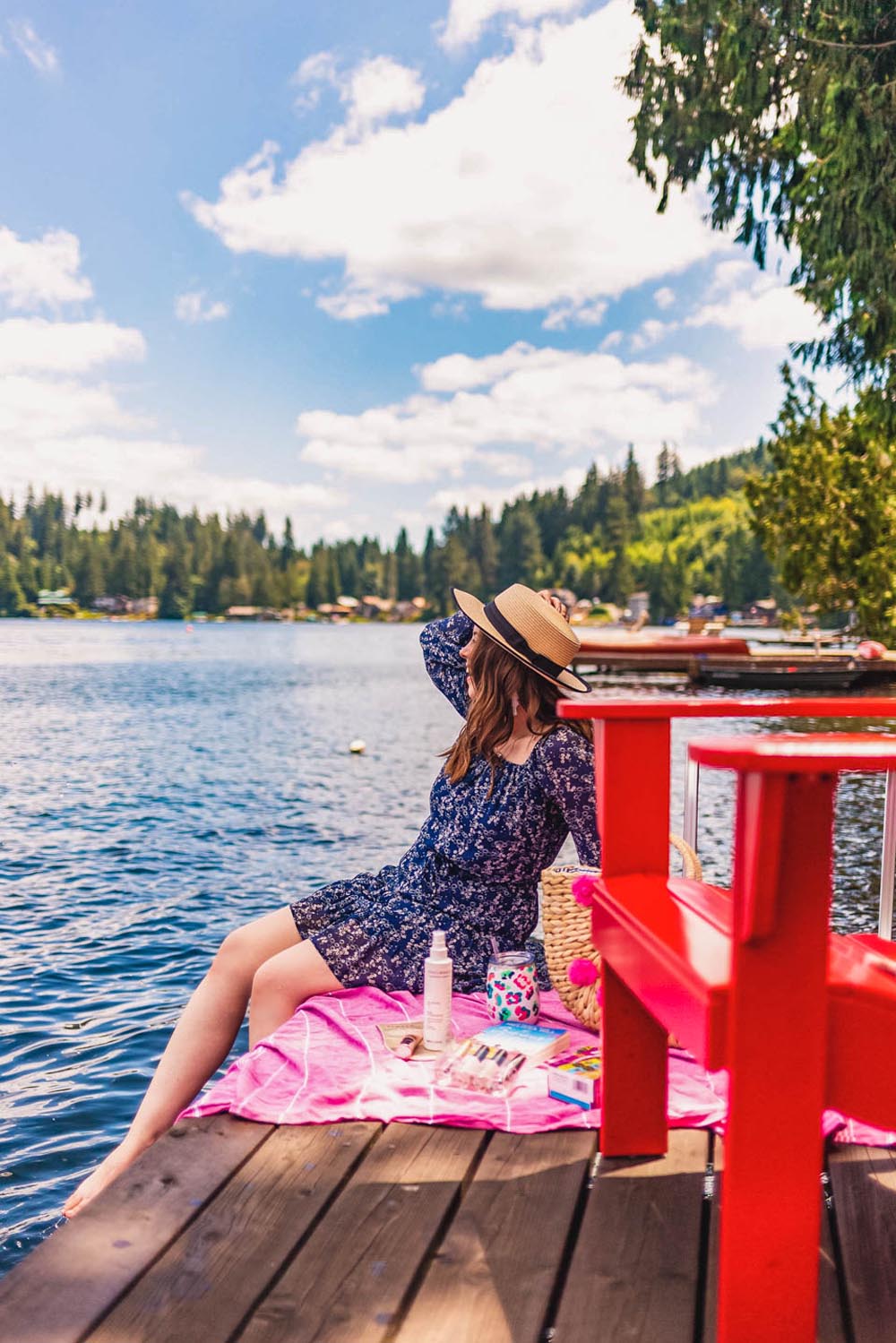 This summer, I think we all need and deserve a sunny staycation. I hope these summertime essentials and photos at the lake will inspire you to travel safely, and carve out some time for relaxation, even if it's only to your backyard!
What are your summertime essentials that you always pack?
---
Looking for More Summertime Travel + Seattle Staycation Ideas? Try these Blog Posts!
Want to Save This Post for Later? Pin it!
Summertime Essentials for a Day at the Lake