Now that summer is officially here, I'm so excited to dust off some old favorite beauty products, and add a few new ones into my summer beauty routine! We actually are off on vacation right now, which meant stopping by my local CVS Pharmacy to replenish my sun care products before we left. The last thing I want to do on vacation is run out of sunscreen and get burnt!
As you might know, sun safety is incredibly important to me. I had a mole scare a few years ago that had me panicking, and it reminded me just how important my body and my skin is. As much as I love a good makeup product, one that also has skincare and sun care benefits is even better!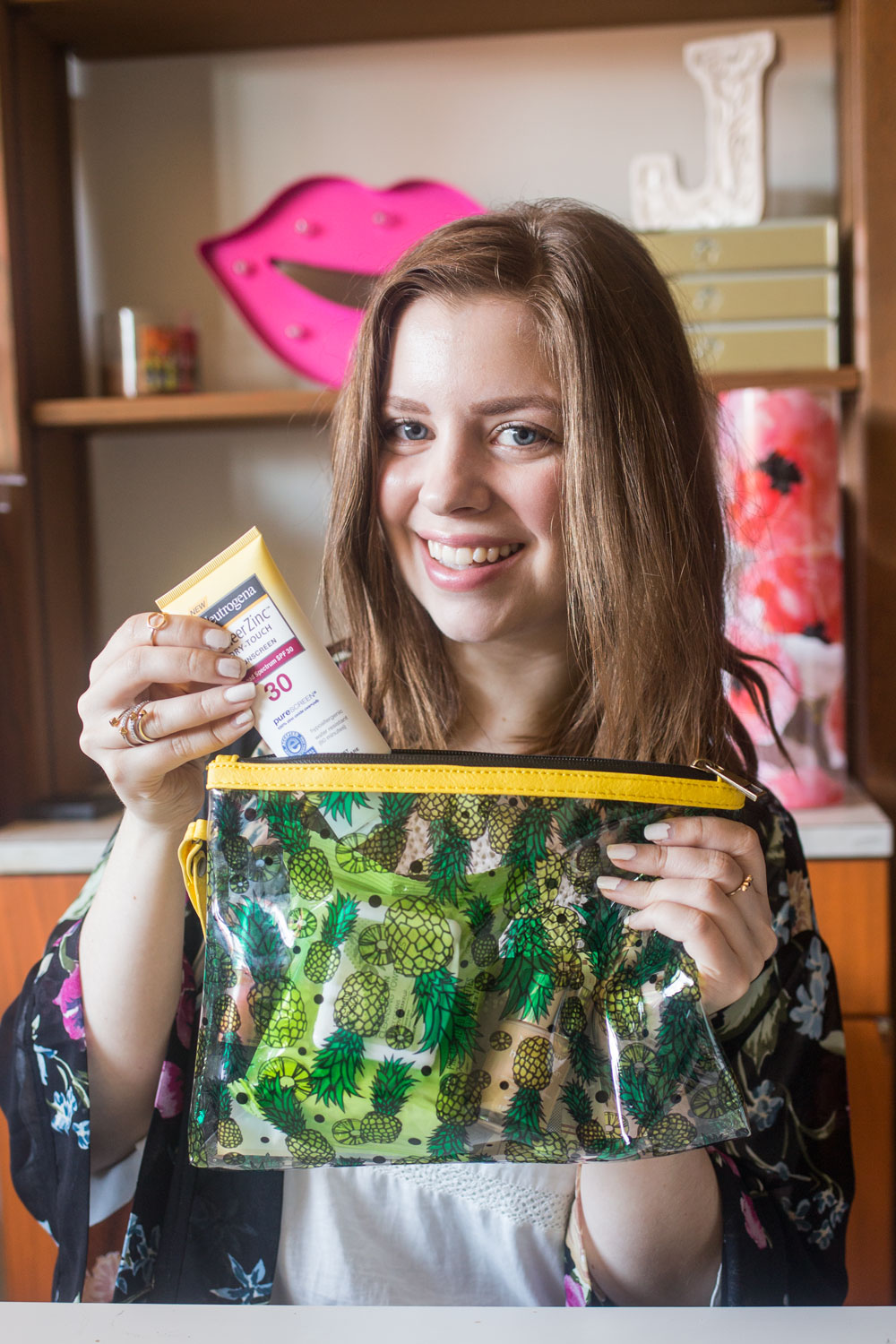 Disclosure: Thanks to CVS Pharmacy for sponsoring this post. All opinions are my own!
Summer Beauty On the Go
That's where my friends at CVS Pharmacy really come in. I'm partnering with them to share my summer beauty routine that's perfect for traveling, or even for everyday! It's no muss, no fuss and will keep you having fun on your trip without sacrificing your skin's health. The goal of each product I picked up was to make an impact; it had to be simple to use and apply, protect my skin, or be multi-purpose. Or some combination of all three, which most of these are! If you'd like to see the products I selected, how I chose them, and what they look like on, then just keep reading!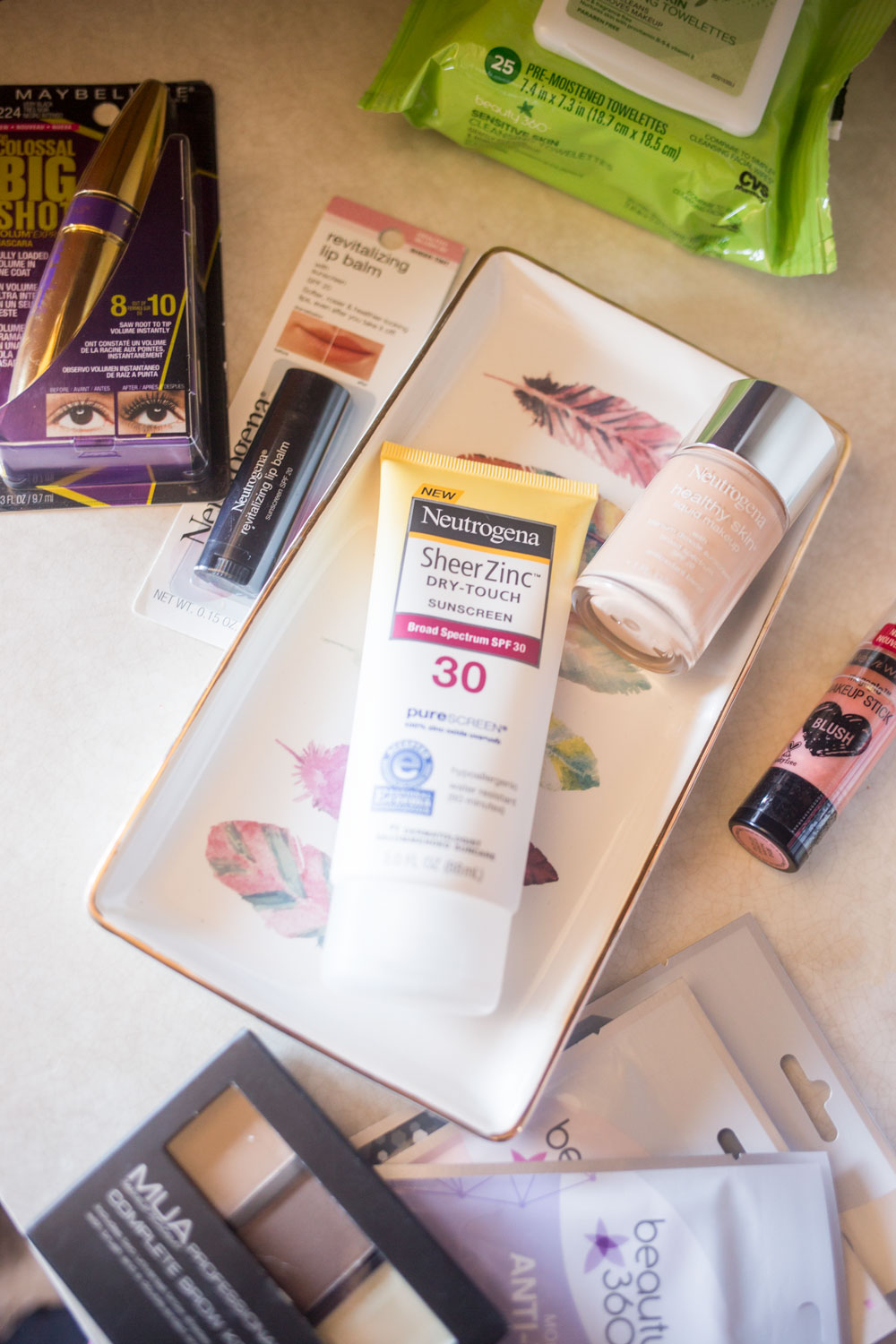 First on my list at CVS Pharmacy was sunscreen. I've been dying to try the new Neutrogena Sheer Zinc Dry-Touch Sunscreen, which is great for sensitive skin and comes with a seal of approval by the National Eczema Association. I love that this Zinc formula uses a chemical barrier for sun protection while also going on fairly sheer and without too much chalkiness like other Zinc-based sun care products can be known for. I picked up the SPF 30 but it's also available in 50 and for face-only too! When it comes to vacations, I find packaging to also be important, so I love how perfectly I can fit this tube into my purse and reapply throughout the day!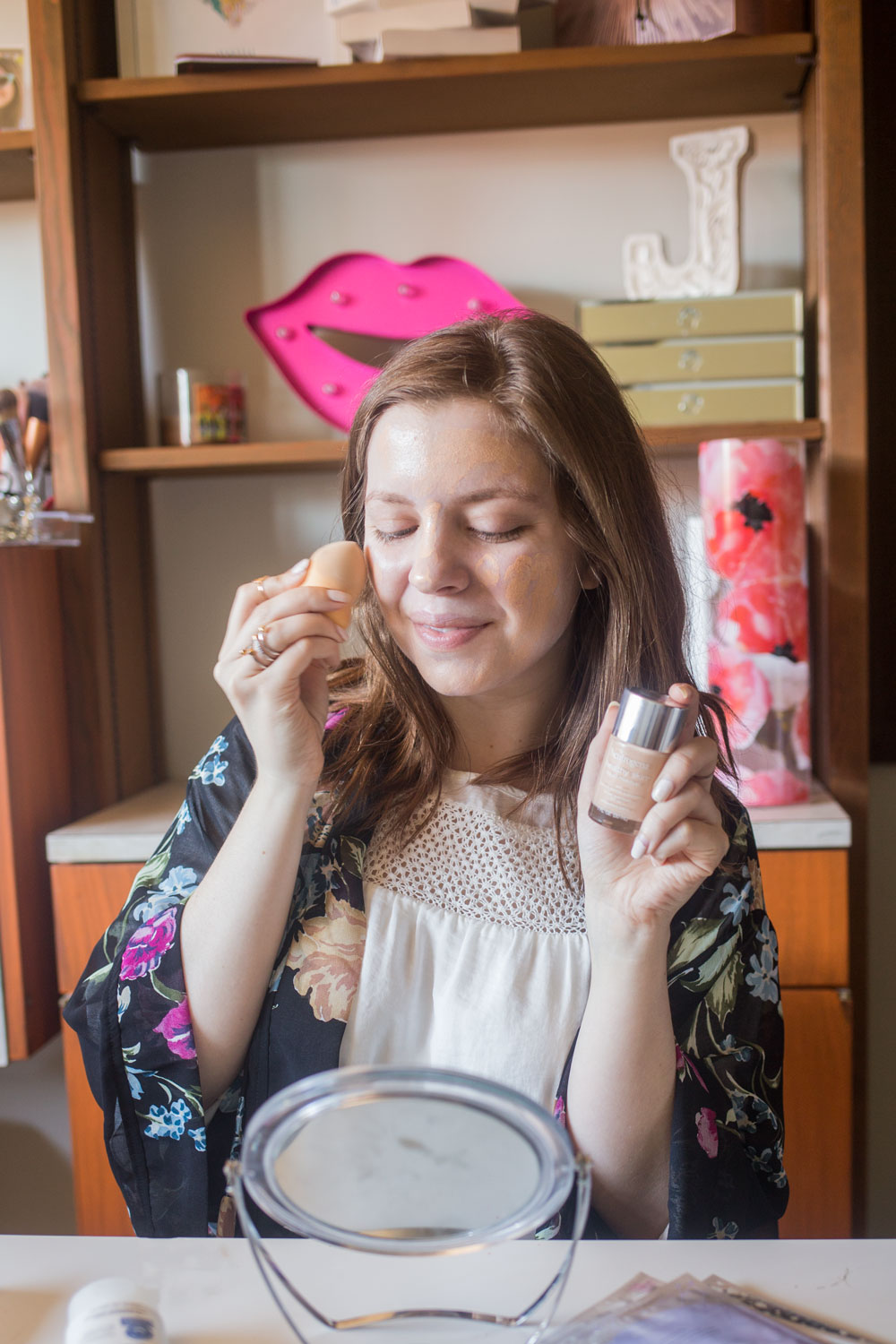 Next up, I wanted to make sure I had a buildable coverage foundation. Neutrogena makes some of my favorite medium coverage foundations, and I love that many of them contain SPF too. While I wouldn't recommend relying on foundation for all of your coverage, I don't think you can go wrong with layering two SPF products! I picked up the Neutrogena Healthy Skin Liquid Makeup SPF 20 in 10 Classic Ivory, which I like applying with a blending sponge. It allows me to add more coverage where I need it, or sheer it out for light coverage.
On vacation, I prefer a minimal makeup routine. Unless we are going out for a fancy dinner, I often skip the heavy eye looks and instead opt for something quick and easy. After all, isn't the point of being on vacation to enjoy it and relax a bit?! For this reason, I often gravitate toward easy to apply products.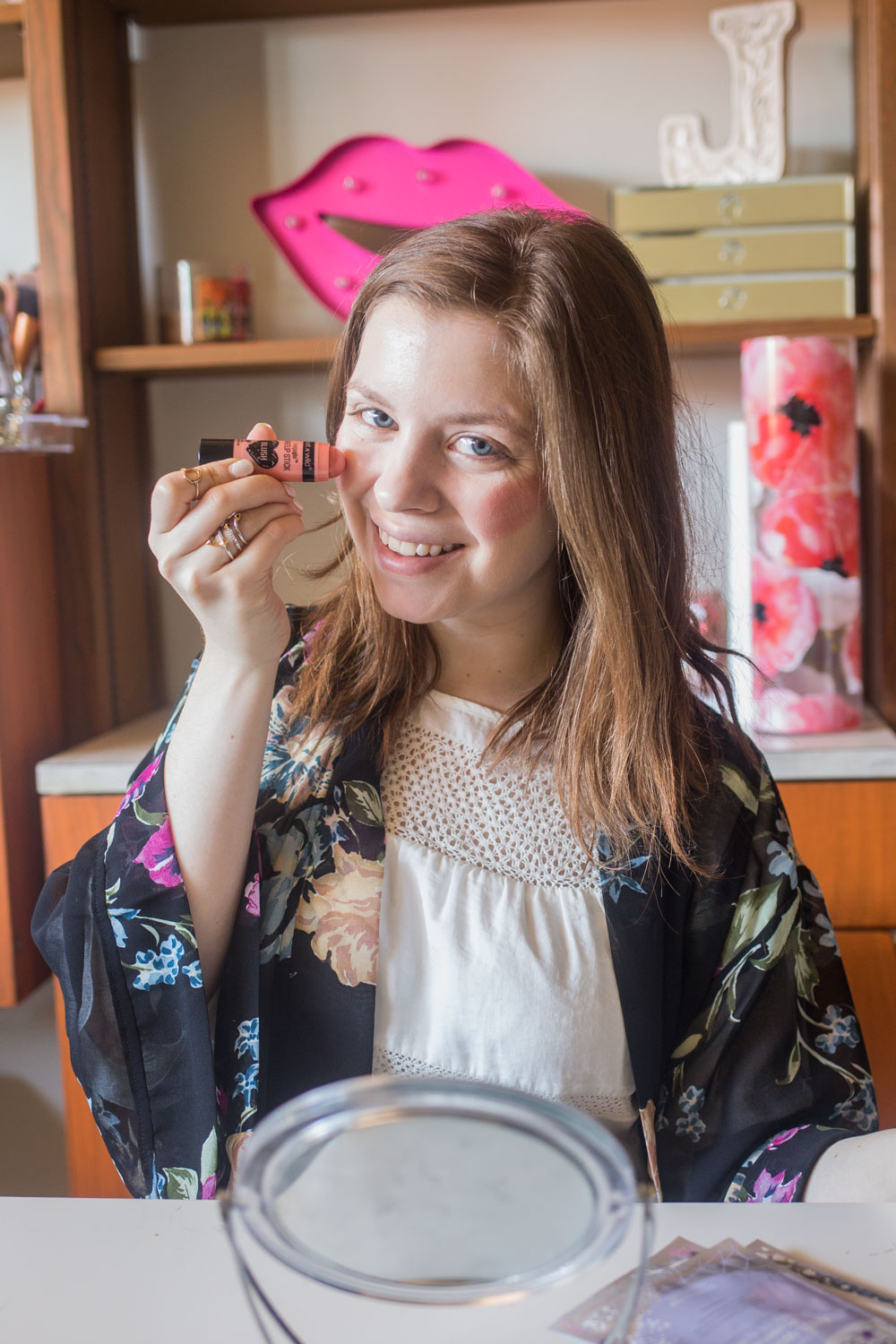 One of these is the Wet N Wild MegaGlo Blush Stick. I picked this up in a pretty pinky-peach shade and I love how simple it is to glide it on and blend out with my fingertips. I also love that I can multitask with this and use it as a lip color, or even a bit on the eyes!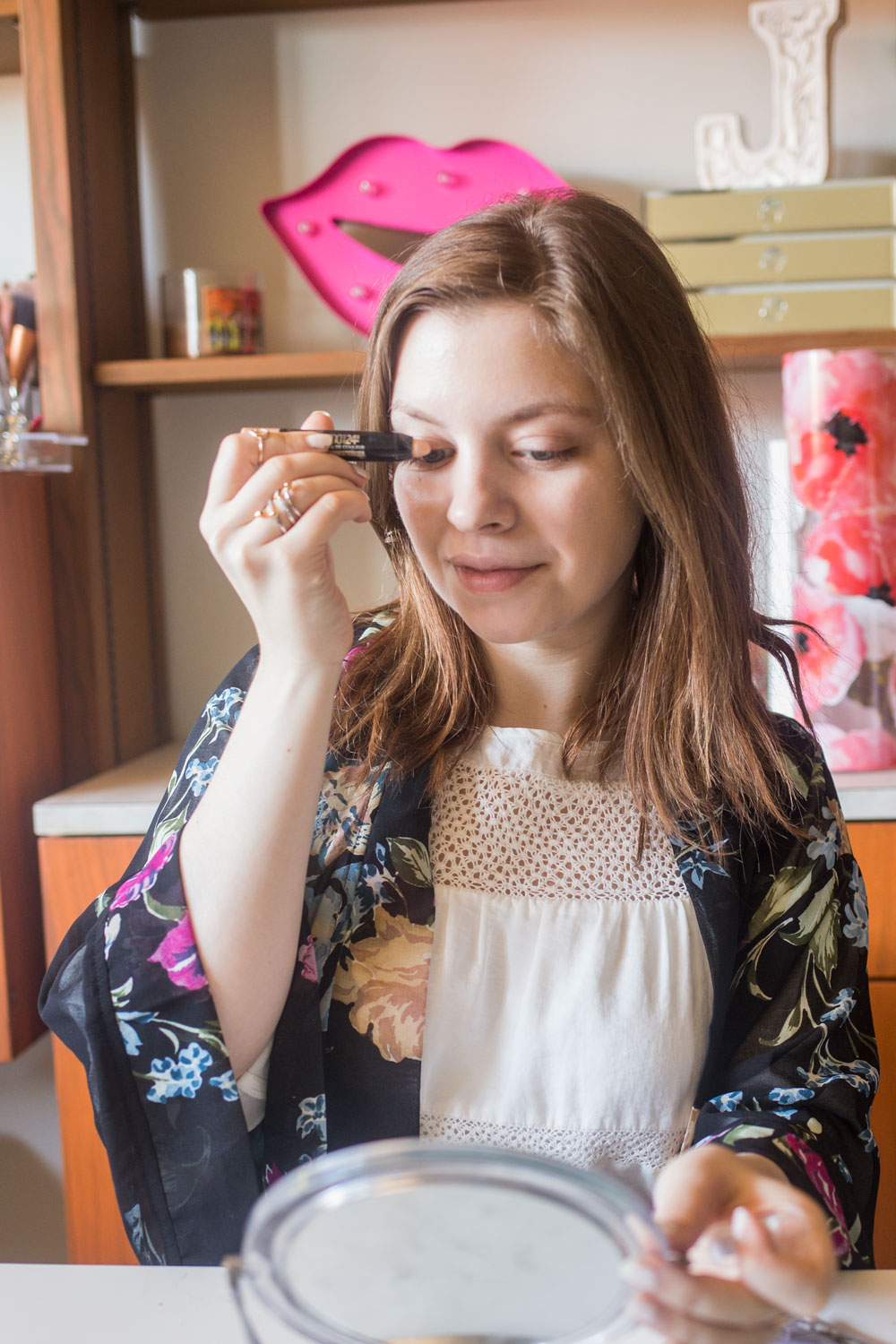 Other easy to apply products are the Color Tattoos from Maybelline. Be it the crayon, pot, or tube version, each of them comes in a wide variety of shades and can be applied to the eyelid and blended out with your fingertips! I also love using the Maybelline Color Tattoo in the pearly shades as a highlight. I typically dot and blend a bit in the inner corners of my eyes, on the top of my cheek bones, on the Cupid's Bow, and below my brow bone. Who doesn't love a little summer glow?!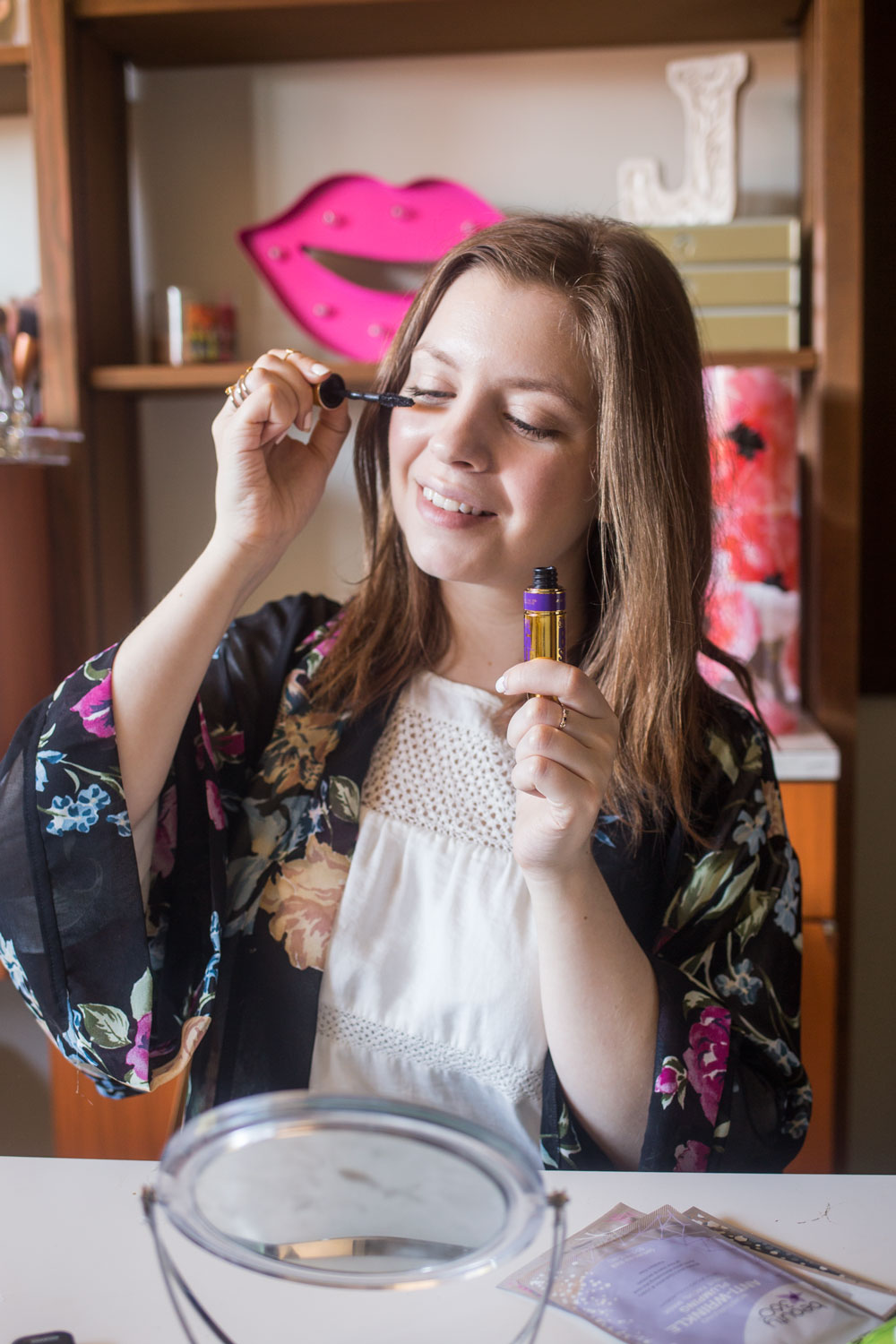 To finish off the eyes and brows, I apply two staples in my makeup bag. A good mascara and a travel-friendly brow option are key. I decided to try the new Maybelline Colossal Mascara, which promises the false lashes look without actually having to apply them! I found layering gave me the most control; one to two coats was good for daytime while 3 to 4 coats could take my look to be more nighttime appropriate.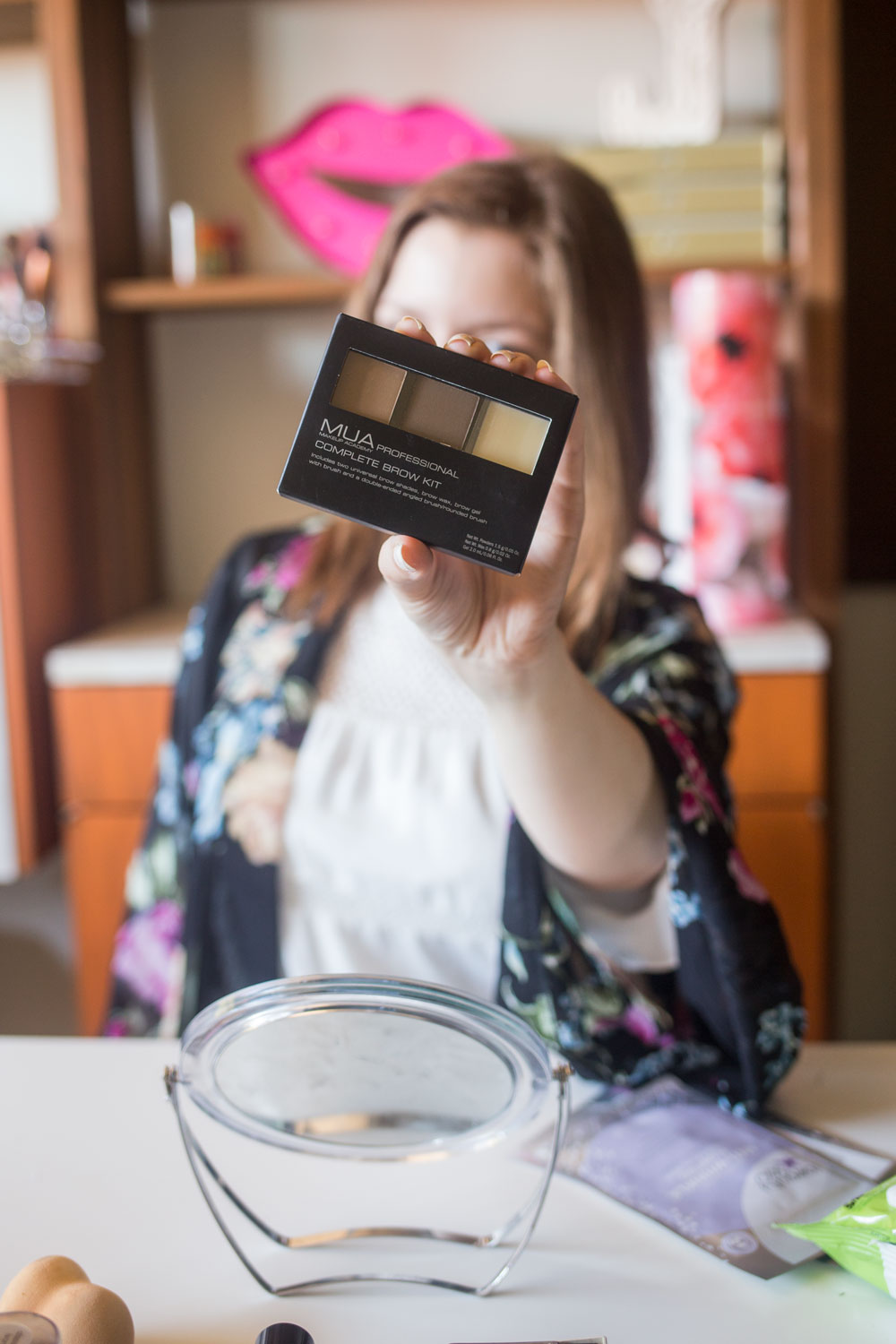 For brows, I opted to try out the MUA Complete Brow Kit. It comes with powder, wax, and tools all in one convenient package. When traveling, it's all about convenience and the less I pack, the better! Plus, the coverage looks natural and is incredibly easy to achieve.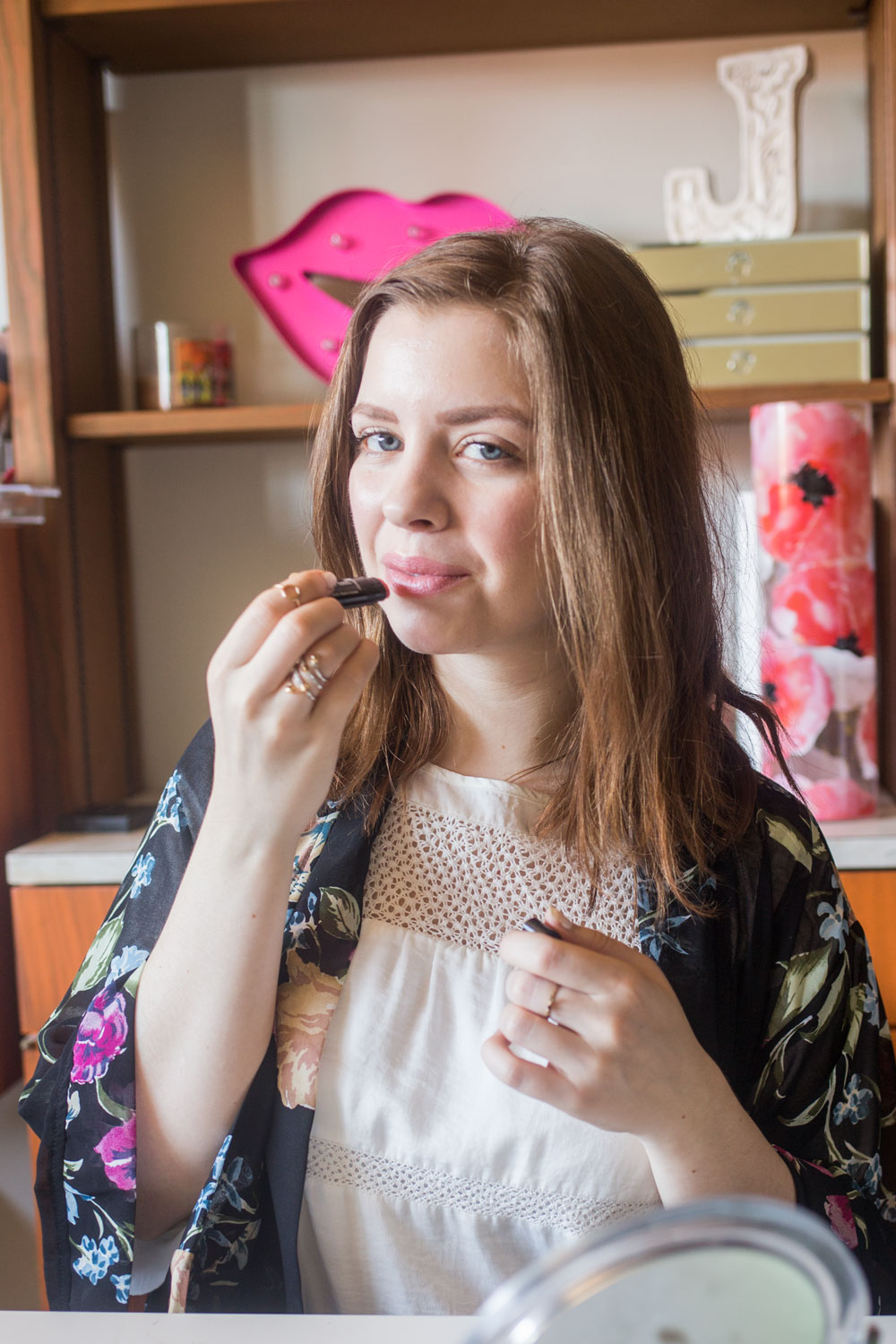 Finally, to complete the makeup look, I couldn't forget the lips! And more importantly, I couldn't forget to keep sun protection in mind. With SPF 20, this Revitalizing Lip Balm from Neutrogena in Pretty Petal is a perfect choice and is perfect to keep in my purse all year round for reapplication throughout the day. It's a pretty pink shade that looks natural and it's important not to forget to protect our lips from the sun too!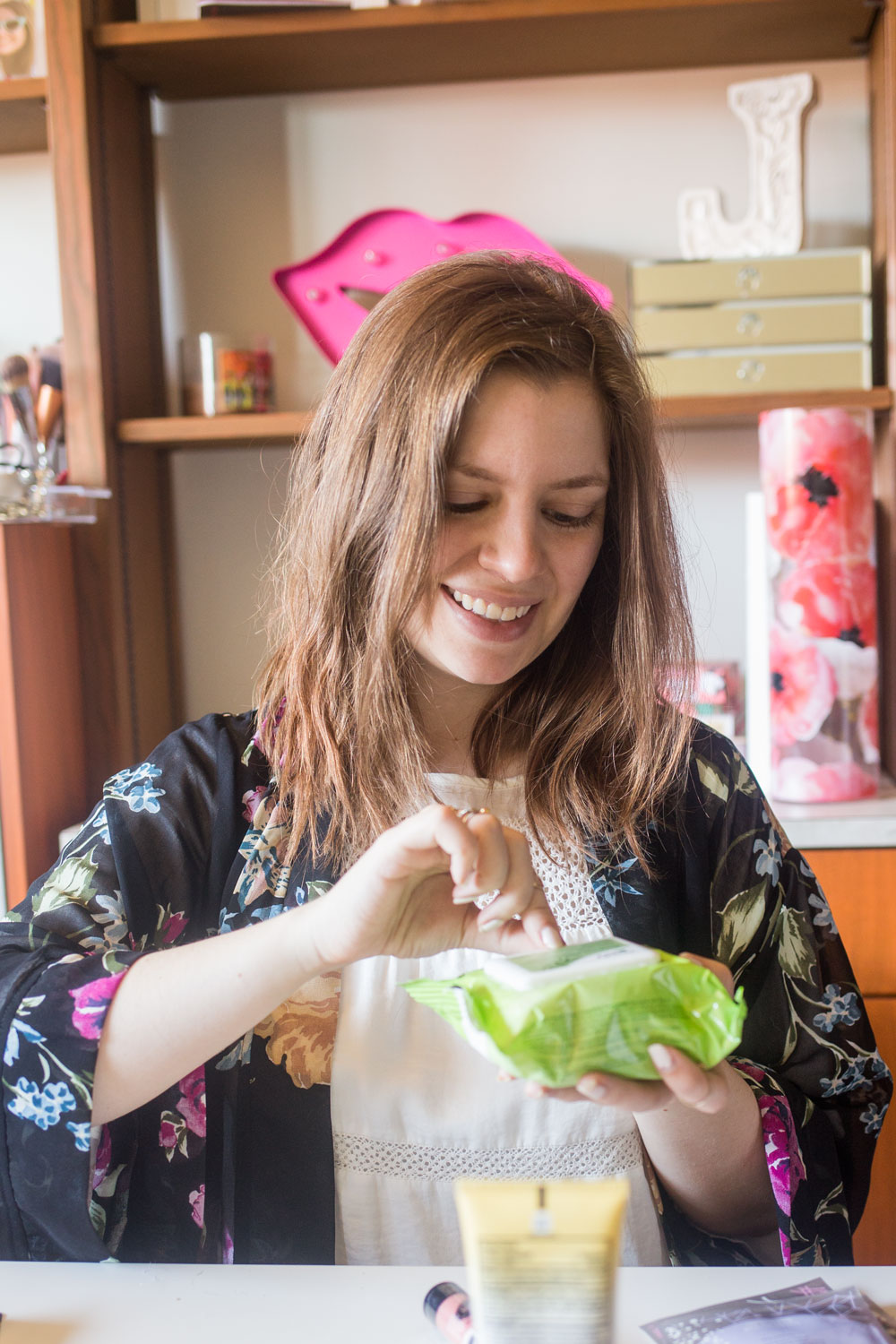 When traveling, skincare is often forgotten. If you're like me, you find a random skincare sample or three to throw in your bag and go. Often this ends badly, however, so I try to keep the random product testing to a minimum and instead go for the basics. A makeup remover wipe for sensitive skin is always a good choice which is why I picked up these cloths from Beauty360. I also find it's important for me to always have plenty of hydrating products available, and for travel, I love sheet masks! CVS Pharmacy has a great selection from Beauty 360 so I was sure to pick up a few. I grabbed the Hydrating, Brightening, and Detoxifying ones and can't wait to try them all!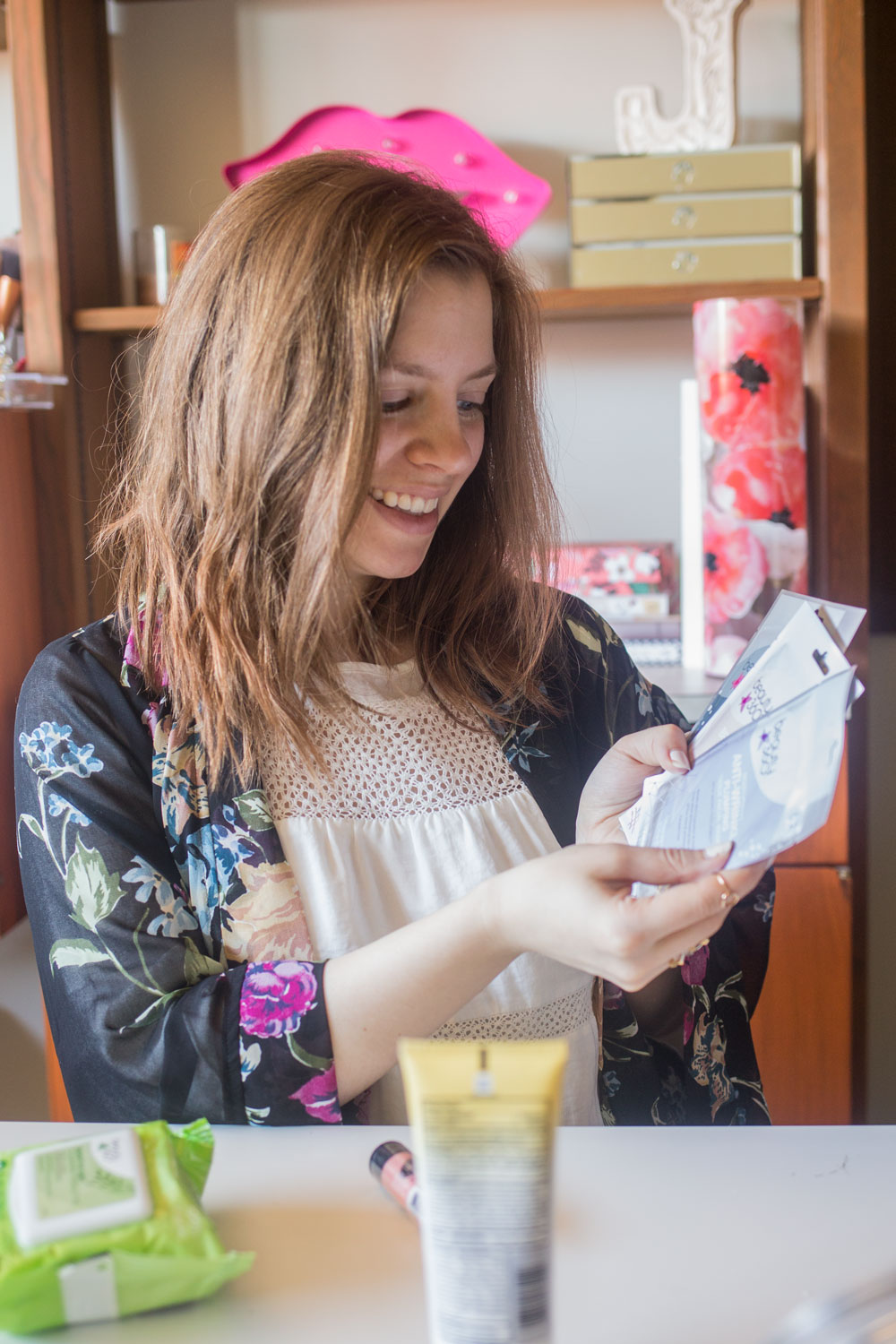 Plus, when I was at CVS Pharmacy, I noticed they've expanded their skincare offerings like crazy. Whether you're more of the organic or natural type of girl, or you love trying out K-Beauty products, CVS Pharmacy has you covered with more than 100+ new brands to try. Don't forget to use your CVS Pharmacy Beauty Club membership which qualifies you for $5 ExtraBucks® Rewards for every $50 cumulatively spent on qualifying beauty products!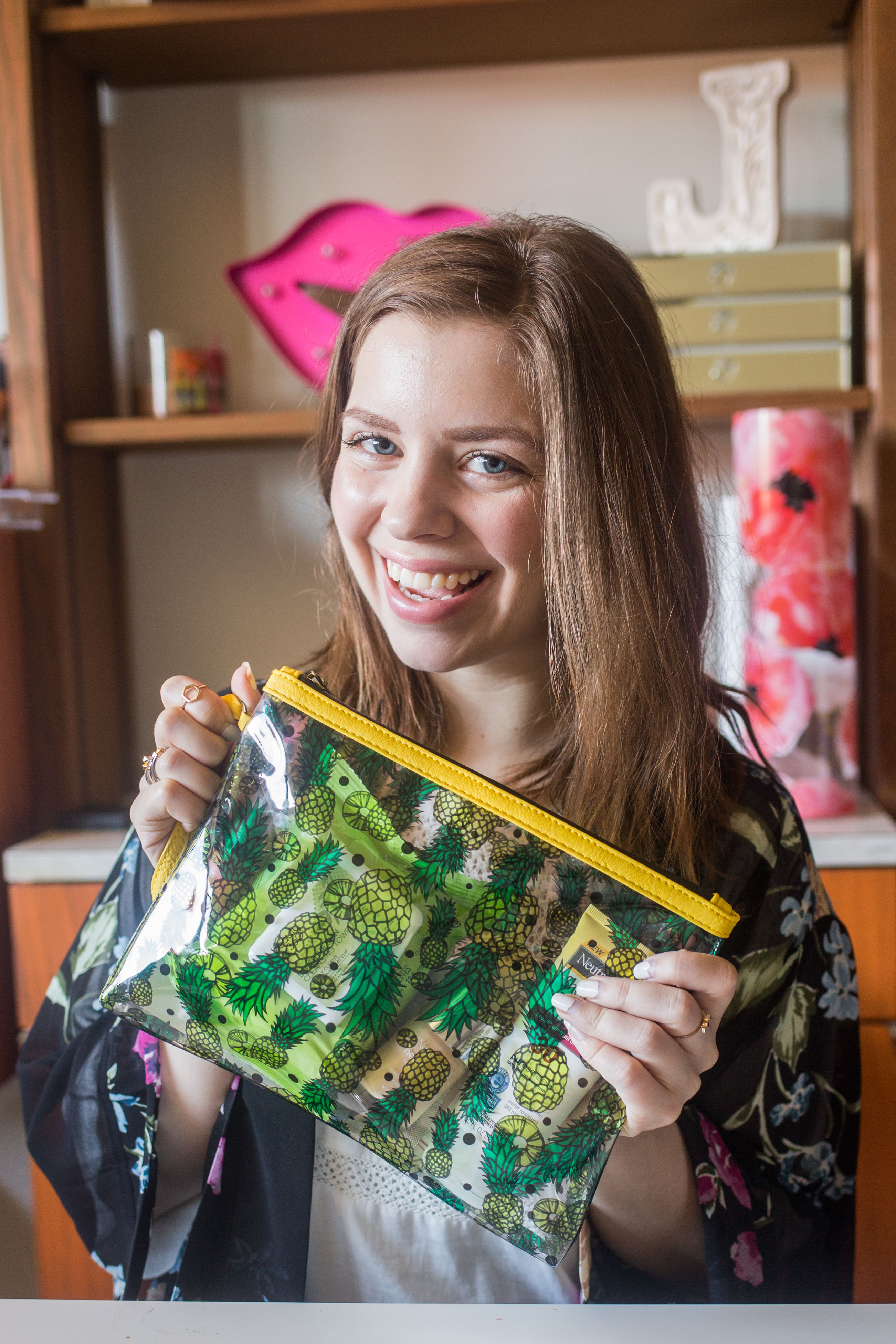 And with that I'm back to vacation. Hopefully if you have a trip planned soon, you'll visit CVS for all of your last minute beauty needs. And hey, if you get there and forgot something, there's probably one just a few minutes away. They do have 9,700 locations after all!
How do you pack your beauty bag for a vacation? What are your skincare and makeup essentials when you travel? I'd love to hear all about it in the comments!