Skincare is one of those things that I didn't take seriously until I saw early signs of aging on my skin. In my teens, I was so focused on battling breakouts that caring for my skin's future wasn't my priority. Instead, I was busy throwing anything and everything that promised to stop breakouts at my face, drying it out beyond belief and setting the stage for fine lines and wrinkles.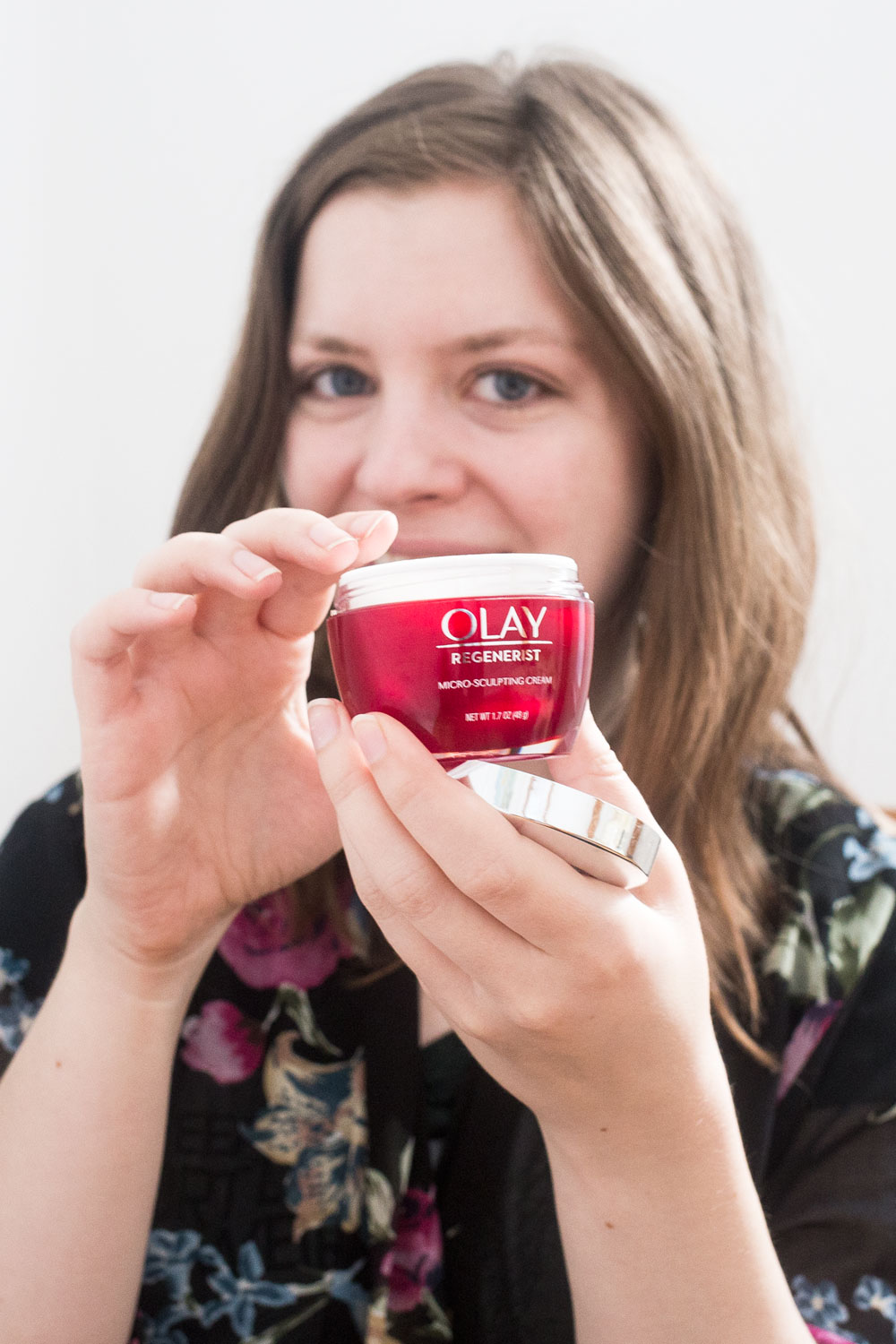 Disclosure: This post is sponsored by Olay. All opinions are my own! #ad #ageless
In my early 20s, my skin changed and fighting breakouts were no longer a priority. My skin cleared quite a lot, and by my mid-20s, I saw the first signs of aging. Very fine lines around my eyes and on my forehead made their appearance, and I began to wish I knew the importance of anti-aging products before I ever saw the effects!
And now in my late 20s, I have finally started to realize the importance of anti-aging skincare. I had always thought that it wasn't worth the price tag, that anti-aging skin creams and products were so expensive that there was no way they could make a difference to make the price justifiable.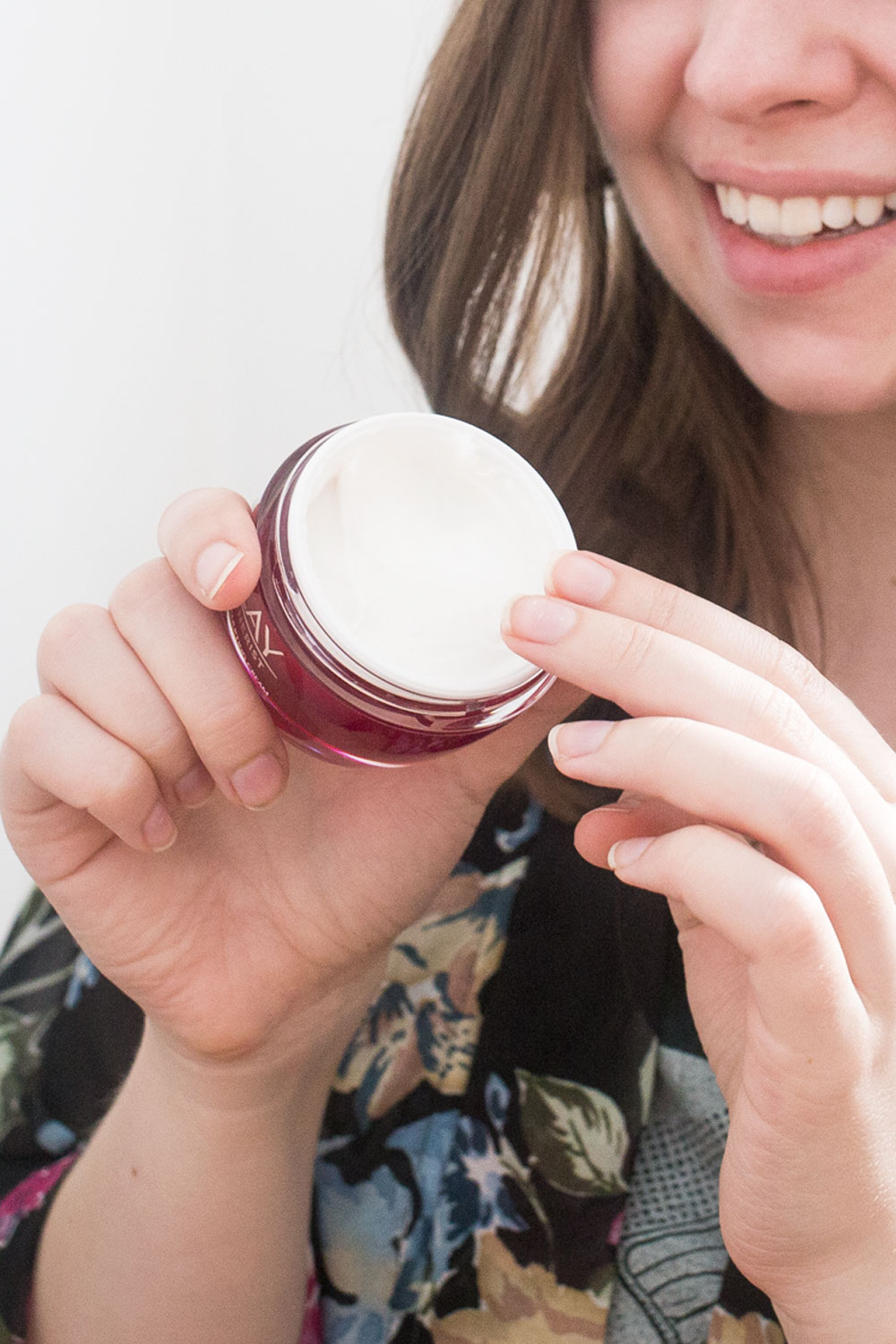 On top of that, finding the right anti-aging product can be difficult. Walk into any department store or drugstore, and there are hundreds of different skincare options, many with wild claims about effectiveness. It was overwhelming, and how would I know what would work best for my skin?
Recently I've started to realize two important things. First, anti-aging is preventative and helps to encourage moisture and plumping of the skin, even for young women who don't have any signs of aging yet. The second is that anti-aging skincare, and skincare, in general, doesn't have to be expensive to be powerful. That's why I'm so happy that you don't have to pay department store prices to have excellent skincare, and I've found the perfect $20-something skincare product in Olay Regenerist Micro-Sculpting Cream.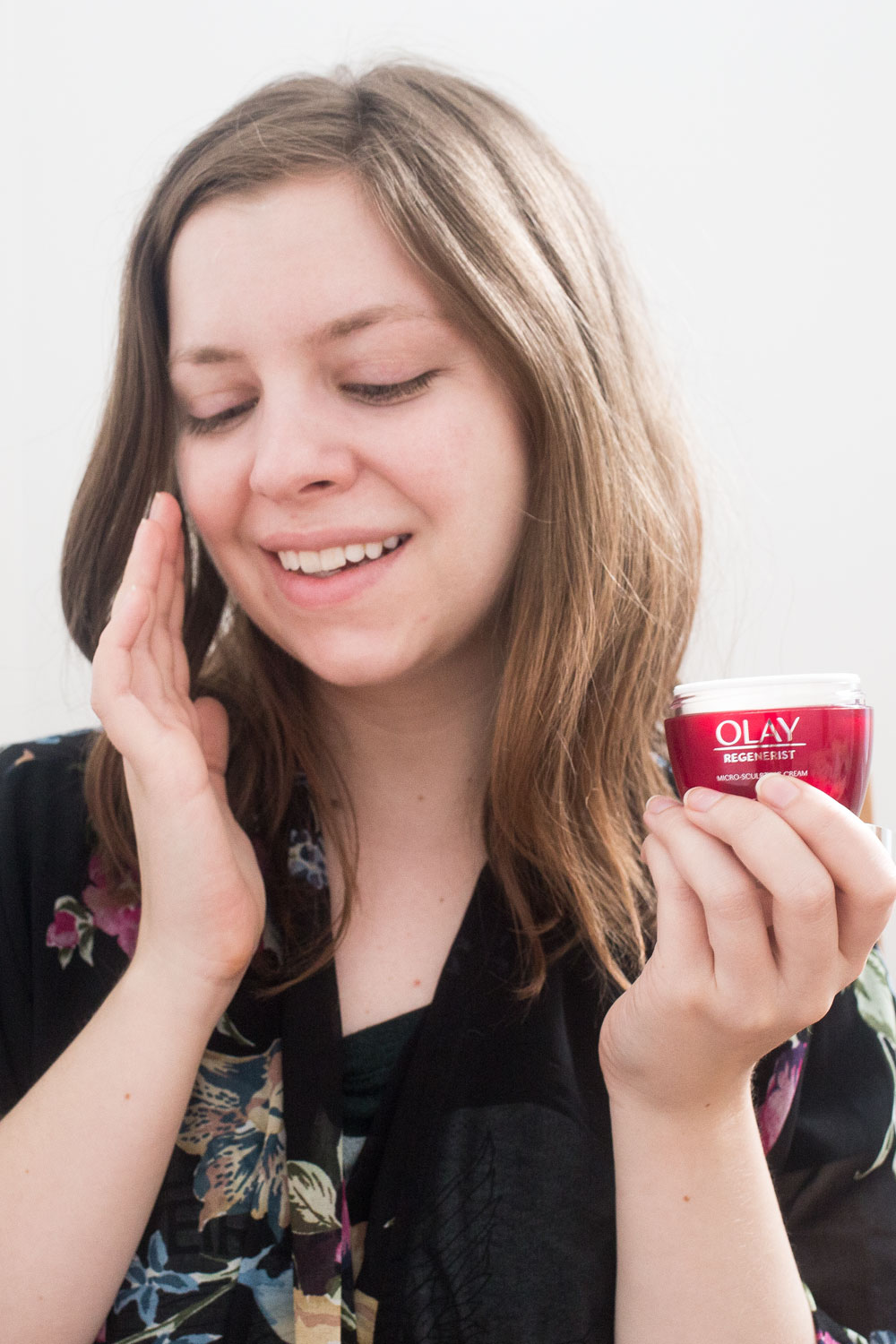 Olay has been killing the skincare game, as you may remember from my post on the travel-friendly and powerful Olay Daily Facials. The Olay Regenerist Micro-Sculpting Cream is a small powerhouse in a red jar that gently plumps and moisturizes without irritating sensitive skin or causing breakouts.
In fact, an independent test by the Good Housekeeping Institute showed that Olay Regenerist Micro-Sculpting Cream outperforms 10 top prestige creams, including one with a $440 price tag. At the Good Housekeeping Institute, GHI's engineers, scientists, and other experts rigorously test products and evaluate them based on performance, ease of use, safety, durability, and design. The Good Housekeeping Institute's Beauty Lab conducted clinical and blind consumer studies, where scientists collected more than 10,000 hydration measurements and Olay rose to the top, even over pricier department store creams that command prices of over $400.
They also found that the Olay Regenerist Micro-Sculpting Cream:
Moisturized 400% better than a cream nearly 18 times its price and beat all other products tested
Olay increased moisture by 50% on average over a 24-hour period
Olay was preferred 80% of the time over expensive creams, reporting that it felt "rich" without being heavy
The  niacinamide and hyaluronic acid formula in Olay improved skin's texture by 10% in four weeks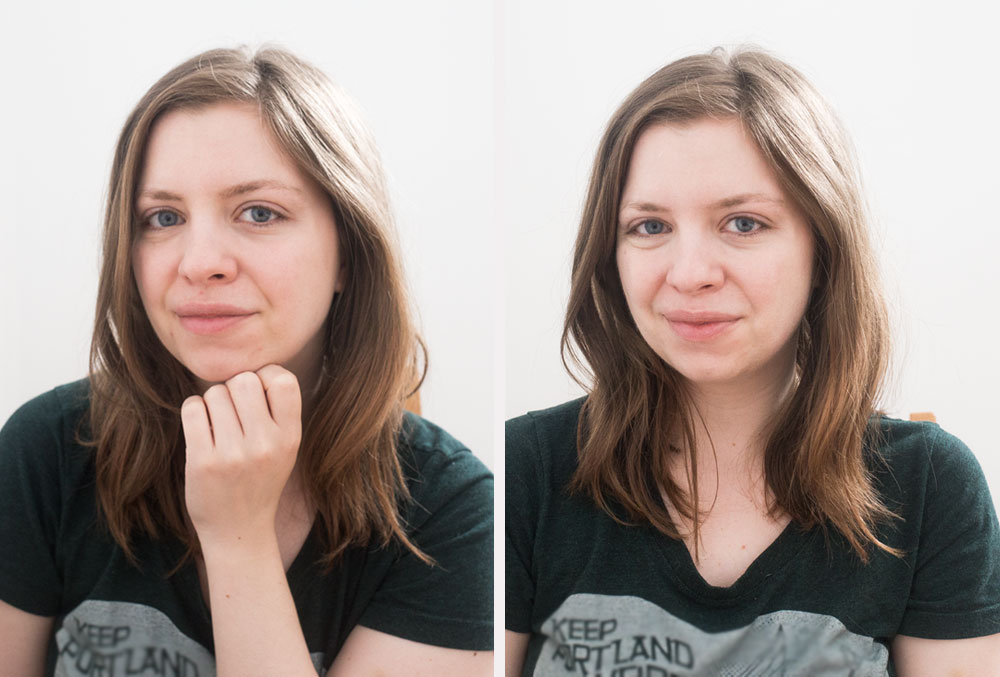 And did you know, a recent study of 155,000 women found that  80% of skin's anti-aging destiny is within women's control and not related to genes?! I had no idea. Instead of spending hundreds of dollars on prestige creams that over-promise and under-deliver, I know that I can turn to Olay to prevent aging long-term. Already I've noticed visible plumping of the skin, minimizing my fine lines and visibly brightening my skin. You can see in the above before (left) and after (right) photo, that even my under eye circles are diminished, and my entire face looks brighter and more hydrated. Who needs expensive concealer and foundation when your skin looks this good anyway?!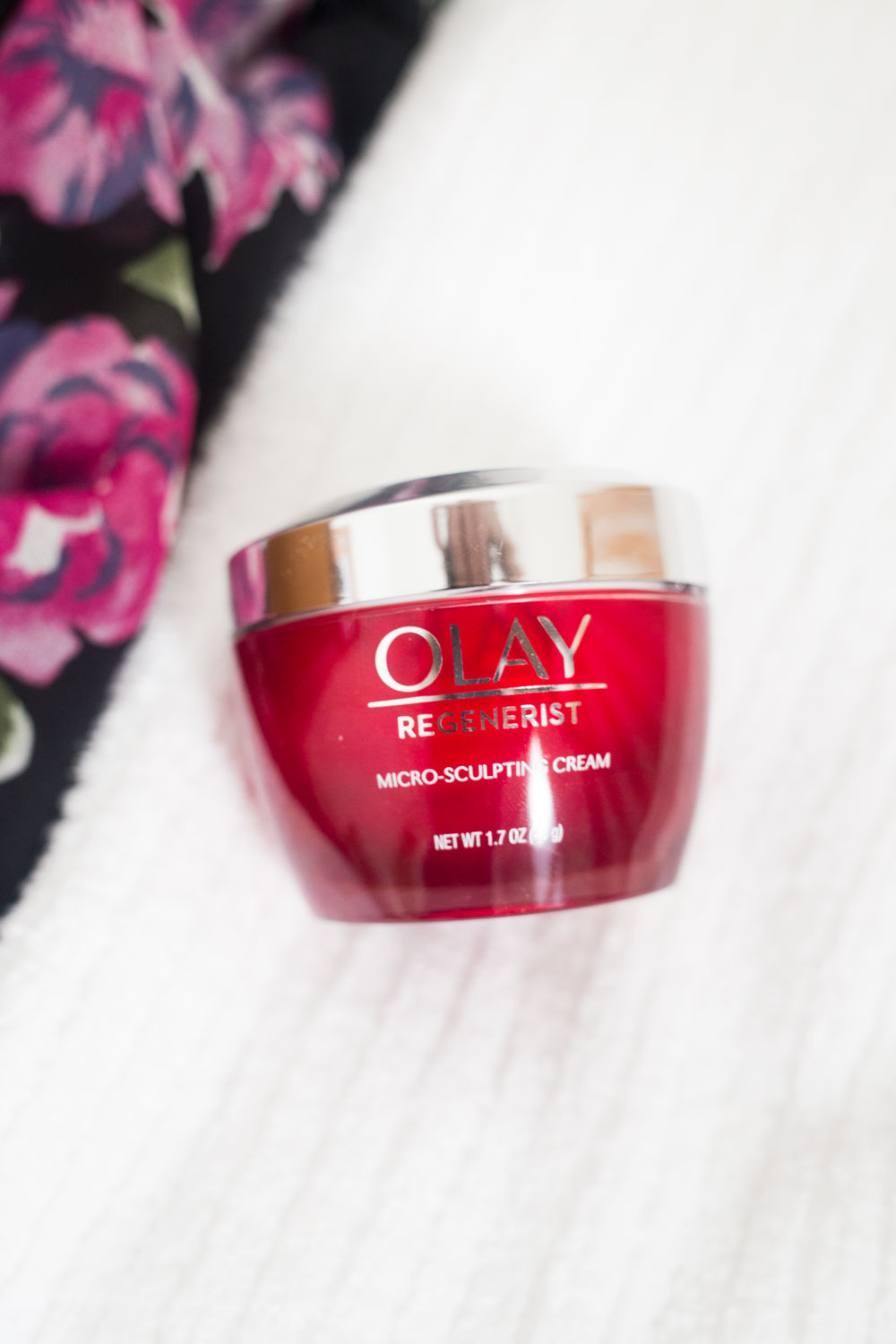 The new formula of Olay Regenerist Micro-Sculpting  Cream has been a winner in my skincare routine. I'm so pleased with the results (and the price tag, of course!) and it quickly locks in my serum and provides visible results the next morning. As a dry skin girl, I always appreciate a powerful yet gentle cream that delivers results, and I can't wait to see the long-term effects of the cream.
Have you tried the Olay Regenerist Micro-Sculpting Cream? Is there something about beauty or skincare that you wish you had known sooner? I'd love to hear your thoughts in the comments!
This is a sponsored conversation written by me on behalf of Olay. The opinions and text are all mine. #ad #ageless