I won't lie, I almost always have the house on the brain these days. There's something about home ownership that turns you (at least at first) into a walking, talking house encyclopedia. Drainage, refinishing, voltage and a myriad of other terms have been more frequently used in my vocabulary as of late. And as one of my friends told me, I have house brain, so any typos or mistakes I make on social media or the blog are forgiven. With that said, I still haven't lost my love for fashion and sharing my latest #OOTD though!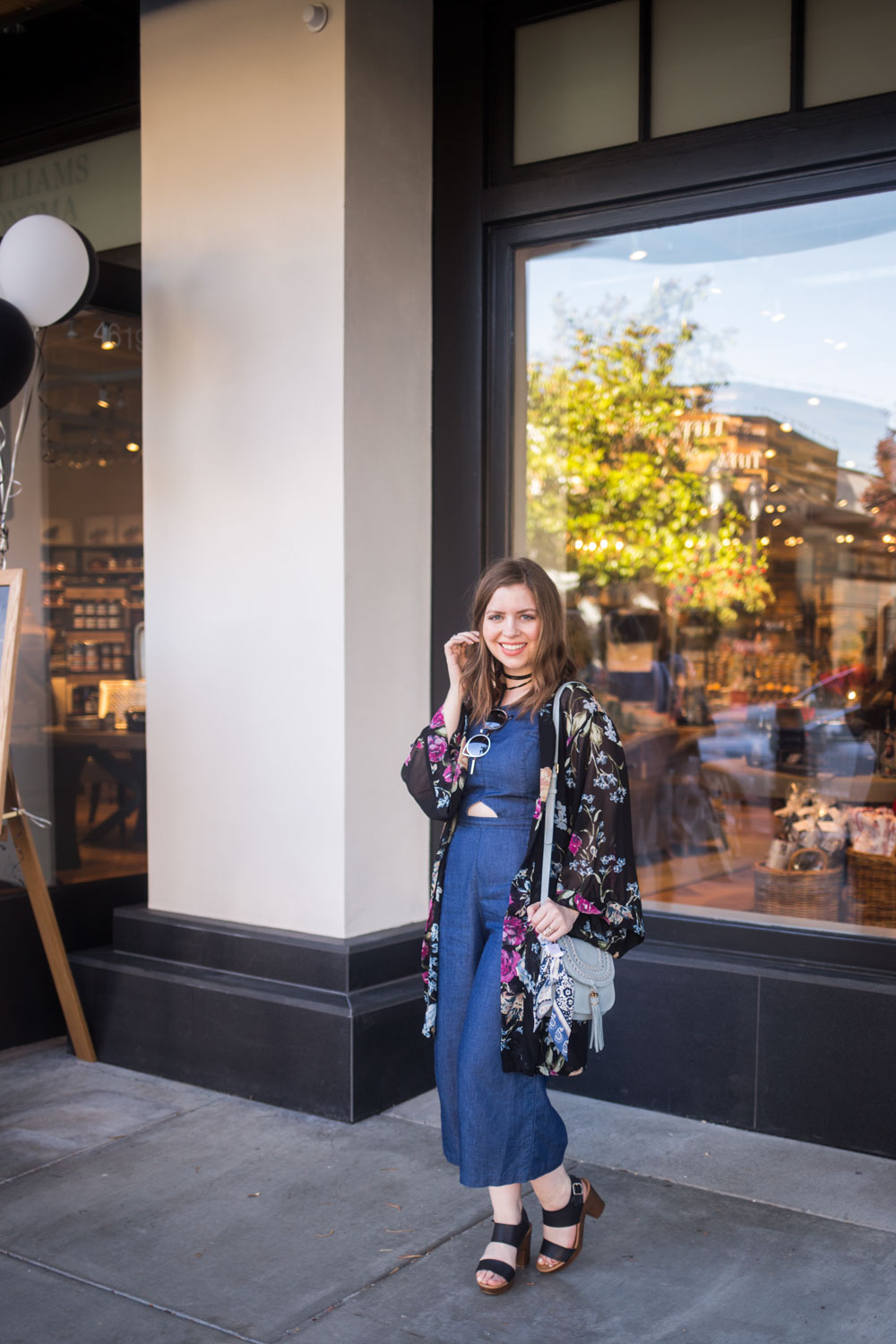 Disclosure: Thanks to Williams-Sonoma for inviting me to their opening and providing products for our new home. All opinions are my own! 
Now that summer is officially here, and temperatures are on the rise, it's all about staying cool! This past weekend hit 95 degrees, and I basically felt like I was melting. With a handful of hot days a year here, I always feel poorly equipped (fashion and life wise!) to deal with the heat. My friend Lisa had her bridal shower on Saturday, so finding something appropriate for the occasion, summer-ready, and comfortable for a shopping adventure afterward were key.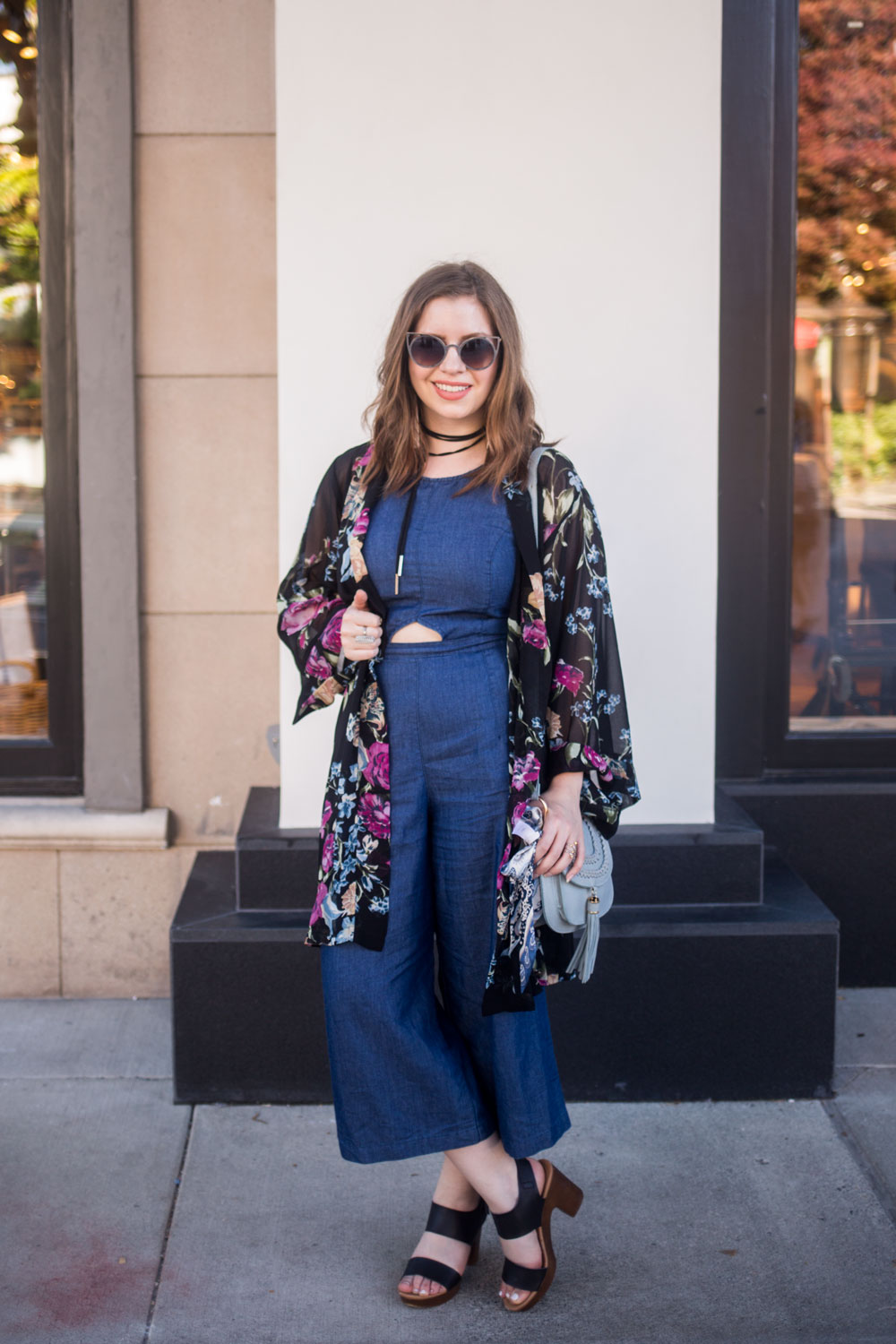 When I ran across my denim culottes jumpsuit (similar available at Gap) from last summer in my closet, I knew it would be perfect! Easy to dress up (this floral kimono from Helena Quinn is perfect!) while also looking on-trend for an event afterward was my goal.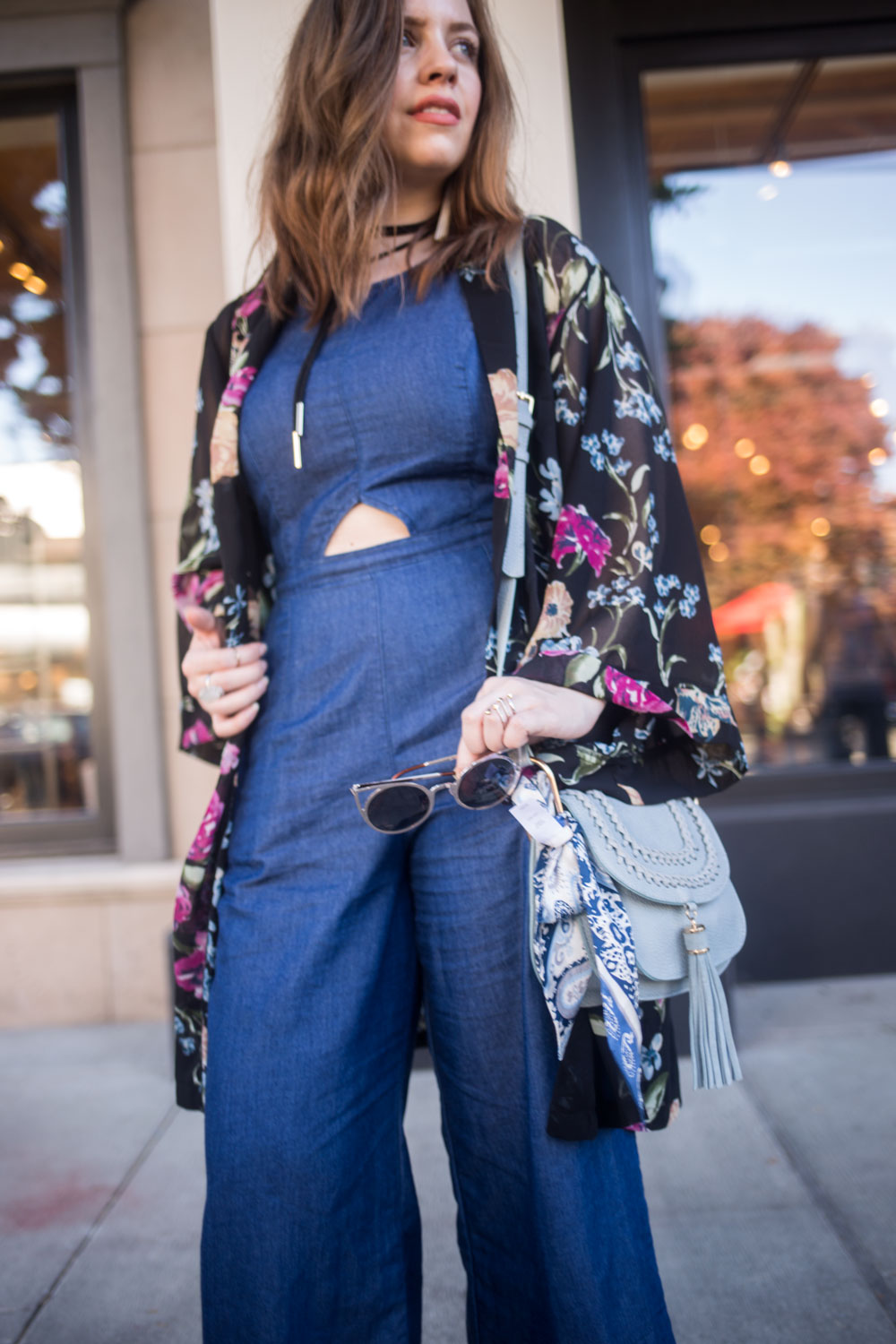 After the bridal shower, Dave and I headed over to the new Williams-Sonoma store at University Village. With the air conditioning blasting in the car, we braved the summer heat to make our way to the shopping center. At almost 90 degrees, I felt like I was melting and almost bolted from car to store. Anyone else not good at handling the heat?!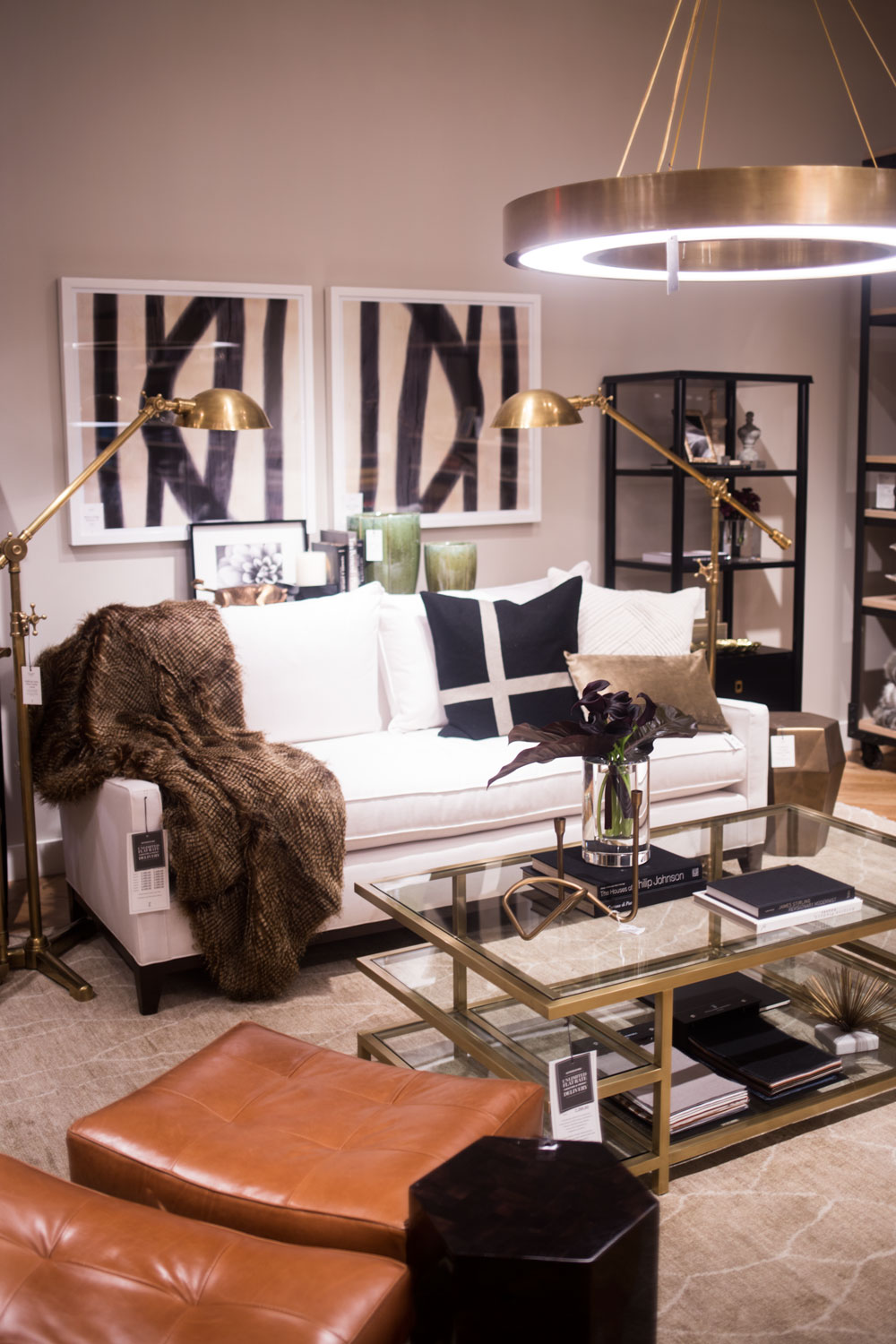 The new Williams-Sonoma is a dual-concept store, with the home goods you know and love (the kitchen tools and food are always my favorite sections!) with the new addition of home decor and furnishings. From chic sofas to gilded lighting, Williams-Sonoma offers beautiful options for any home. I saw several pieces that gave me all the heart eyes, and once we have our house projects locked down and in order I know I'll be back to shop for real.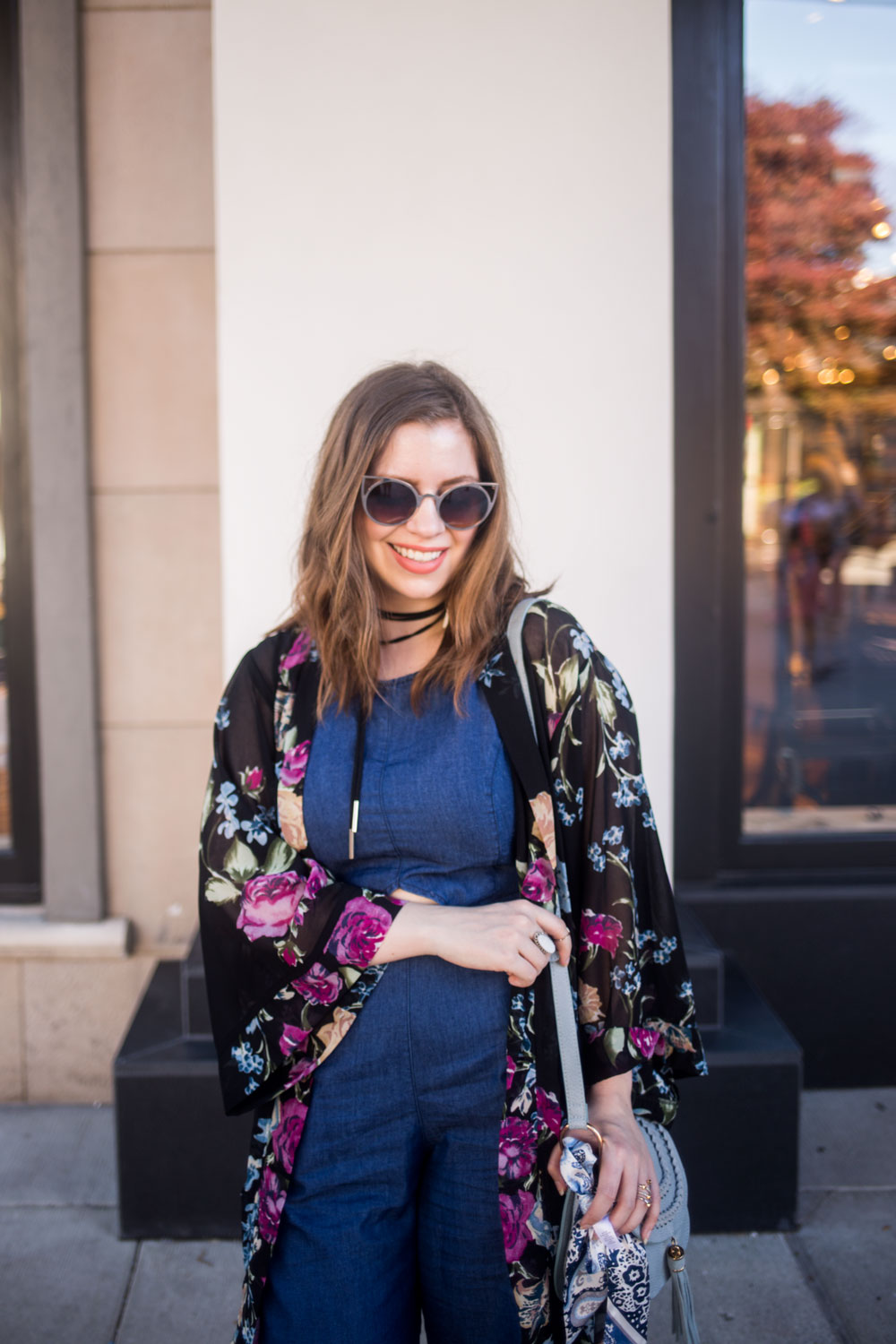 Walking into Williams-Sonoma was a sight for the senses. The grand opening party had music playing, people everywhere, and a bright open space perfect for finding whatever you are in search of. My eyes were immediately drawn to the colorful Le Creuset display, and then back to all of the wood cutting and cheese boards, and finally to the wall of kitchen tools. Such a fun way to shop!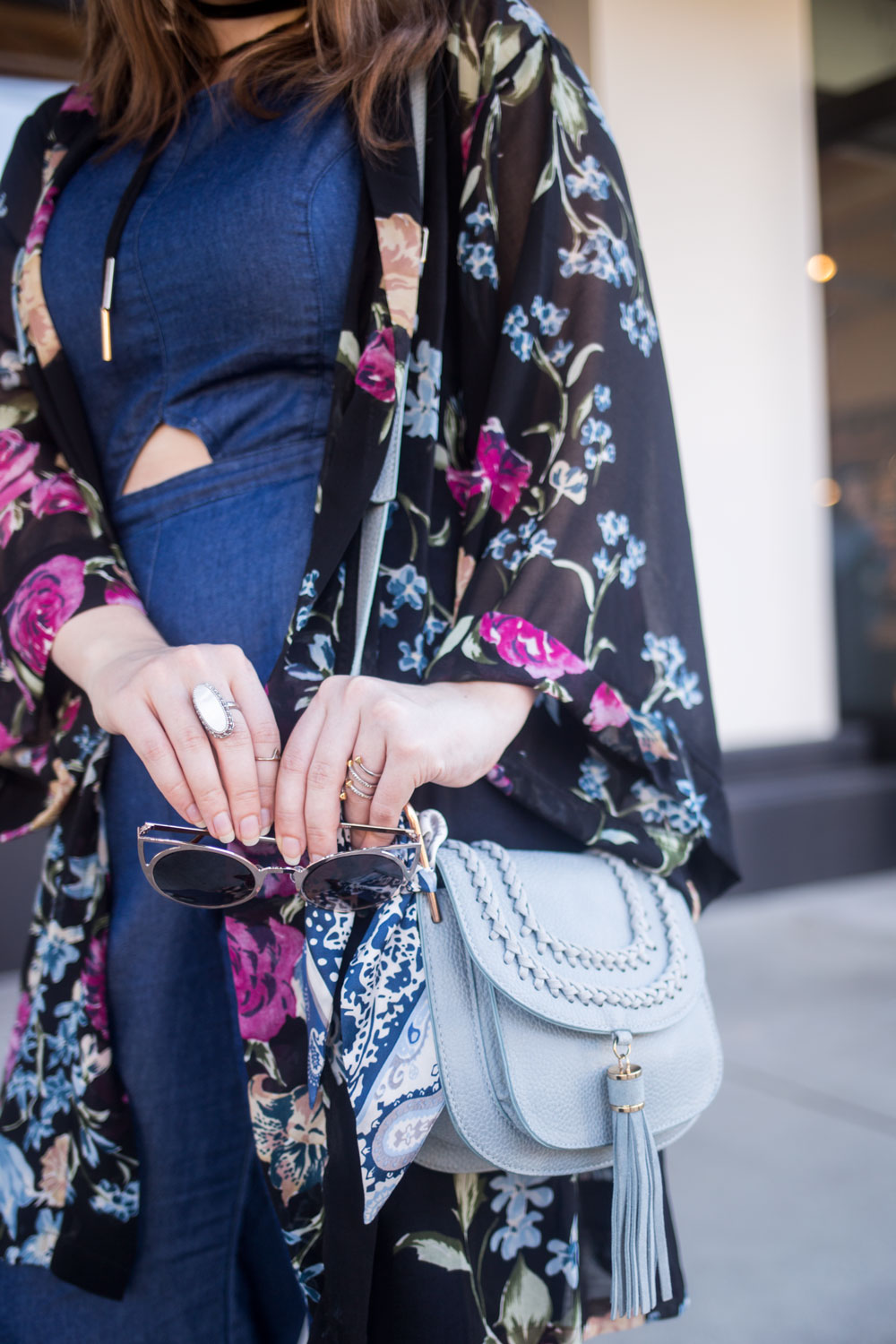 Speaking of fun, let's talk about how fun home shopping is for a second. I love shopping for clothes, but there's something much more enjoyable about imagining how different things will fit into your home. And it means not having to try anything on. I must admit, that's probably the worst part of shopping for clothes, next to not finding anything. Anyone else?!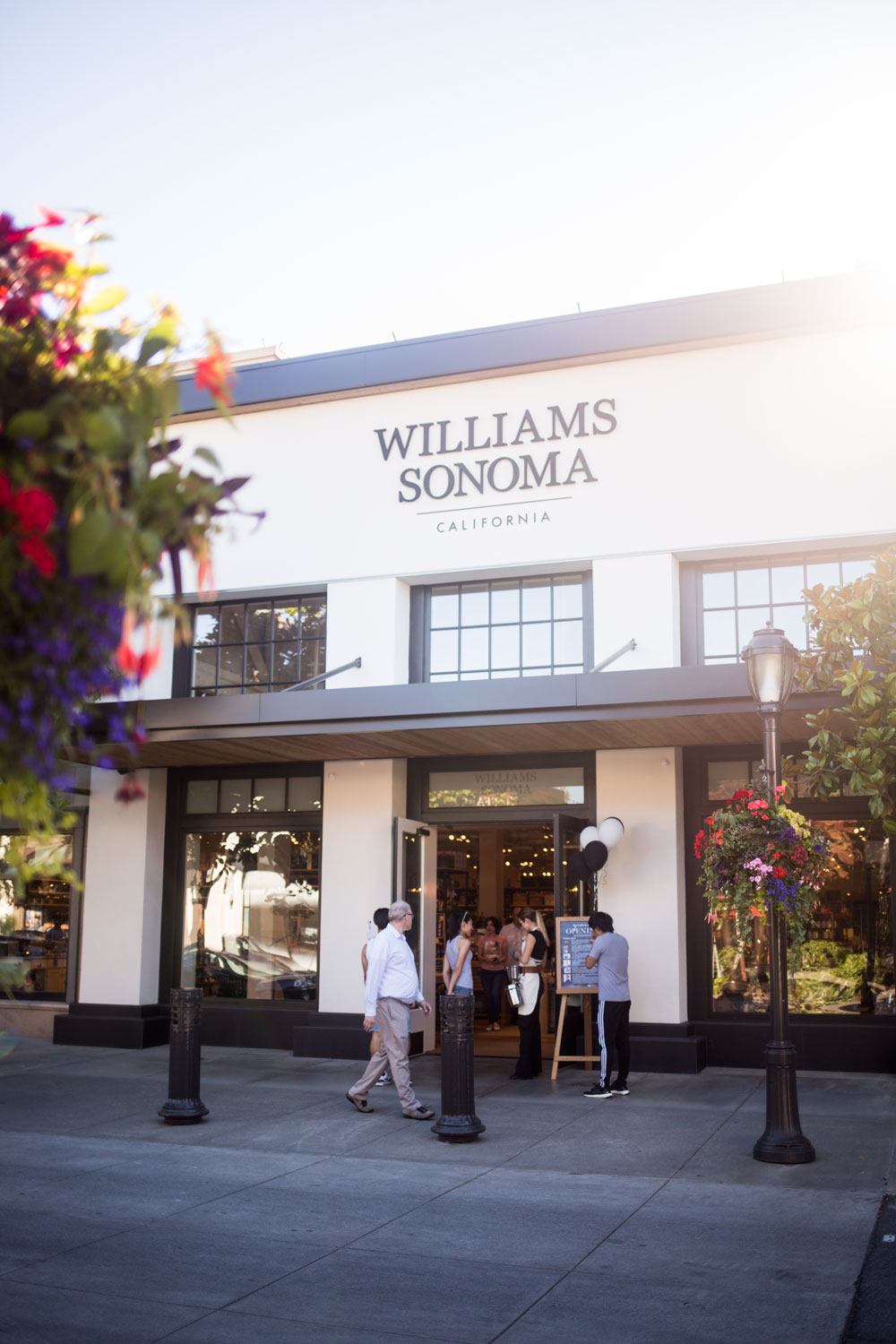 I can't wait to head back to Williams-Sonoma soon! In the meantime, let me know in the comments your favorite items for your home. Is there a surprising kitchen gadget that is your favorite? A gift you received that you love? Let me know what it is below!