Affiliate Links / Product Samples
I hope you and your partner (whether that be your dog or a human, pets totally count too!) had a wonderful Valentine's Day weekend. We spent a romantic night out on the town… and by "out on the town" I mean driving from grocery store to grocery store trying to find our favorite Beecher's Mac & Cheese & hard root beer, because adulting. We also binged on some throwback movies. If you can believe it, Dave has never seen 10 Things I Hate About You, so obviously we had to remedy that right quick.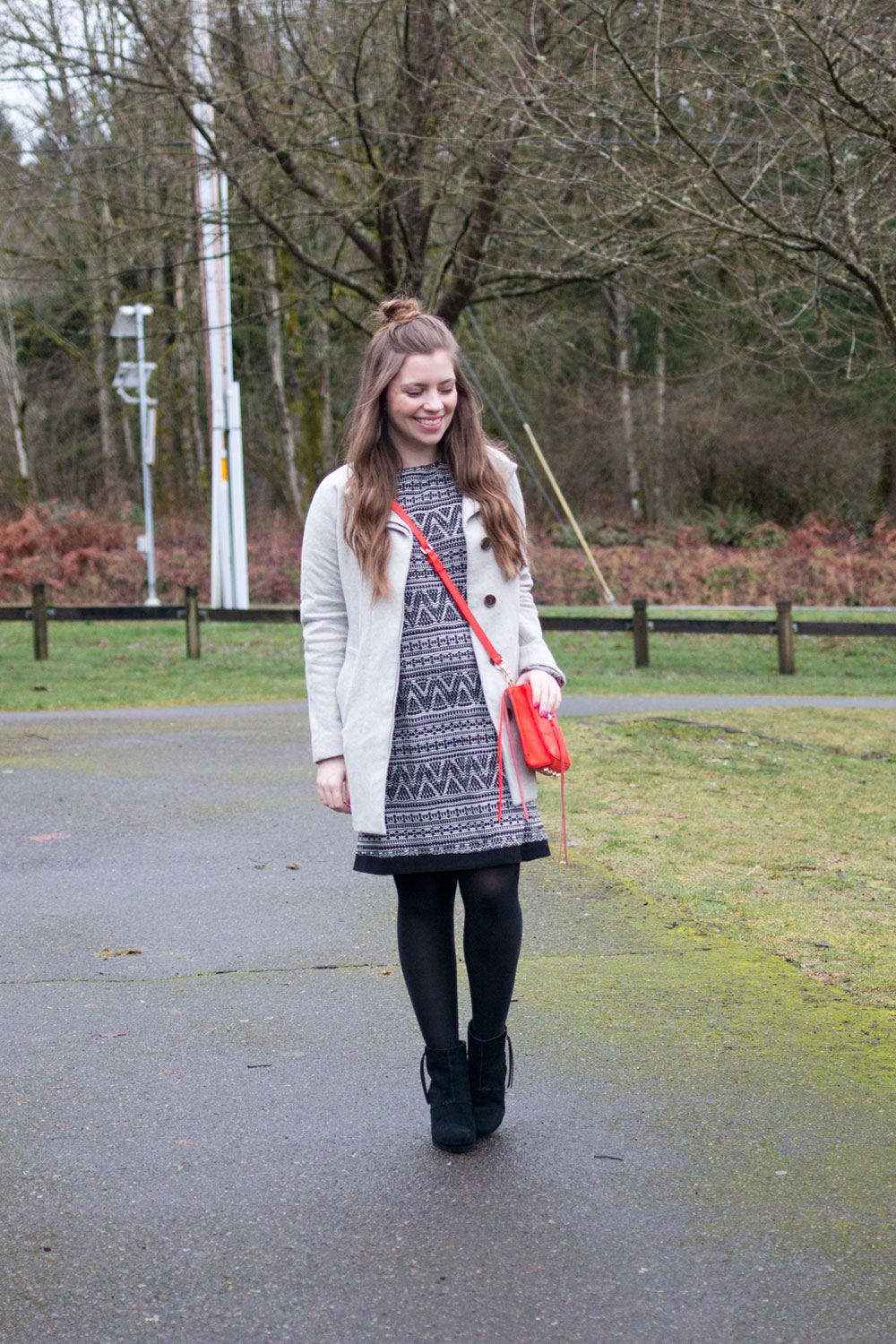 What I'm Wearing
Coat: J Crew Factory City Coat in Heather Grey
Dress: GNW Crochet Dress c/o Fred Meyer
Tights: Opaque Tights with Massaging Soles c/o Kushyfoot
Shoes: TOMS Desert Wedge High Bootie (so comfortable & on sale!)
Bag: Rebecca Minkoff Regan Crossbody in Poppy
Hair: Full tutorial for this fun half top knot right here!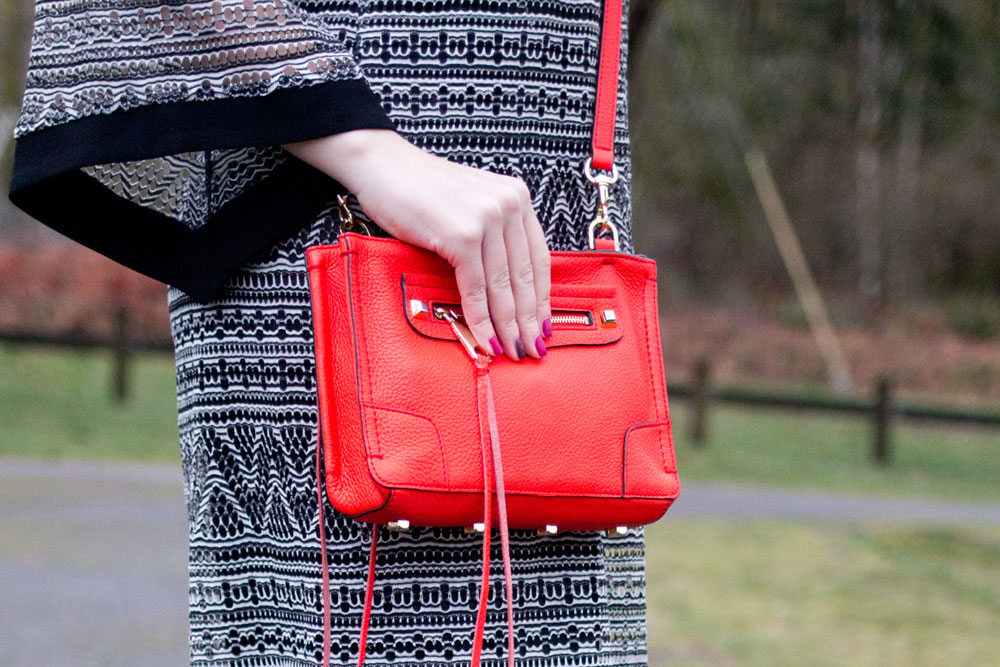 And on a much less romantic note, I think I finally understand the hype around Making a Murderer. True crime stories are so fascinating, sad, and scary all at the same time. So don't mind me being late to the binge watching party, but Dave and I are currently in the can't-stop-watching-it stage. What should we watch next? I know I need to listen to Serial, too still.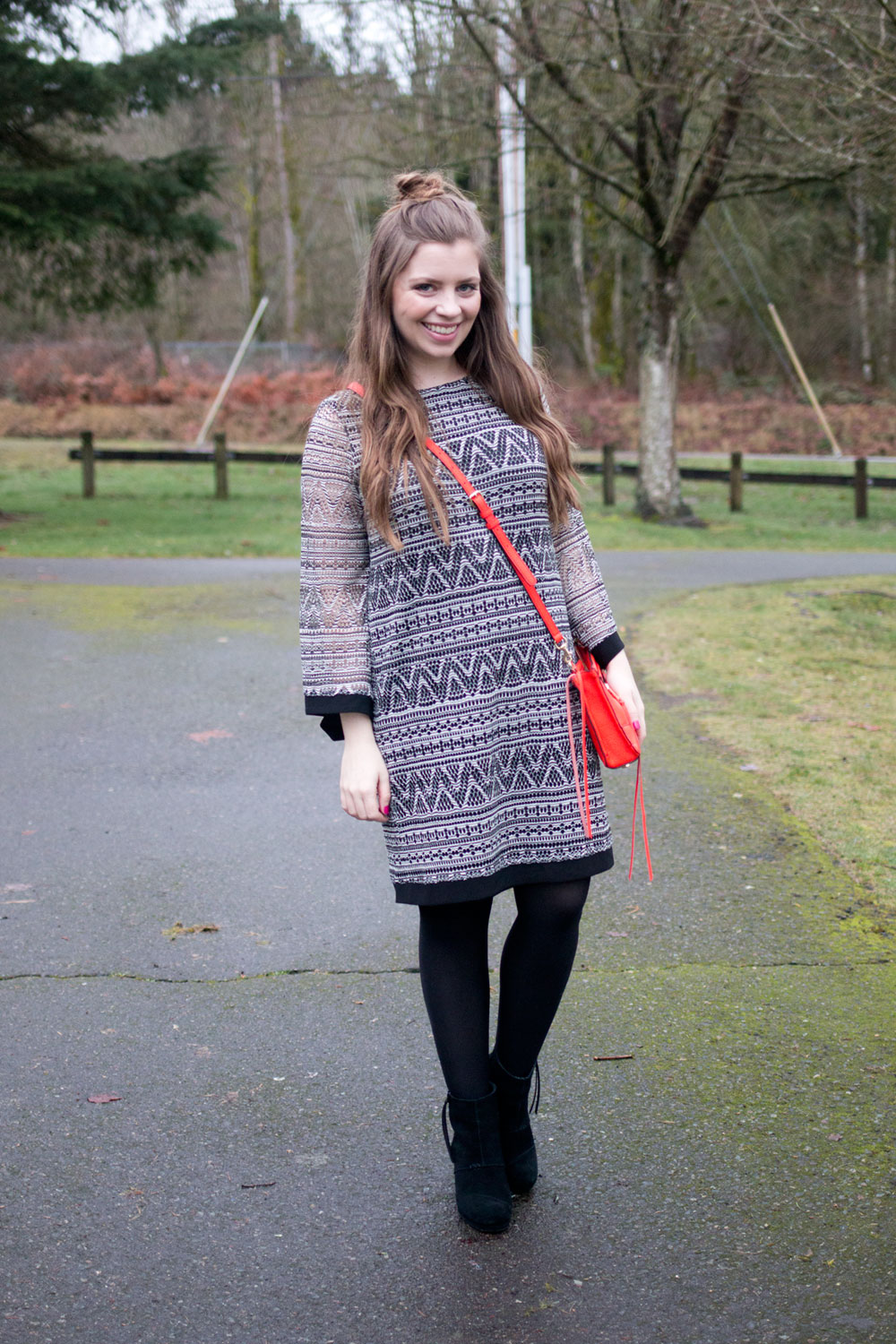 When we're not hiding out in our bed snuggling the dog and binging on tv shows, we've been making appearances at parties… for a now 3-year-old toddler. As cute as children are, I'm so glad I can easily leave them with their parents. So cute, yet so loud.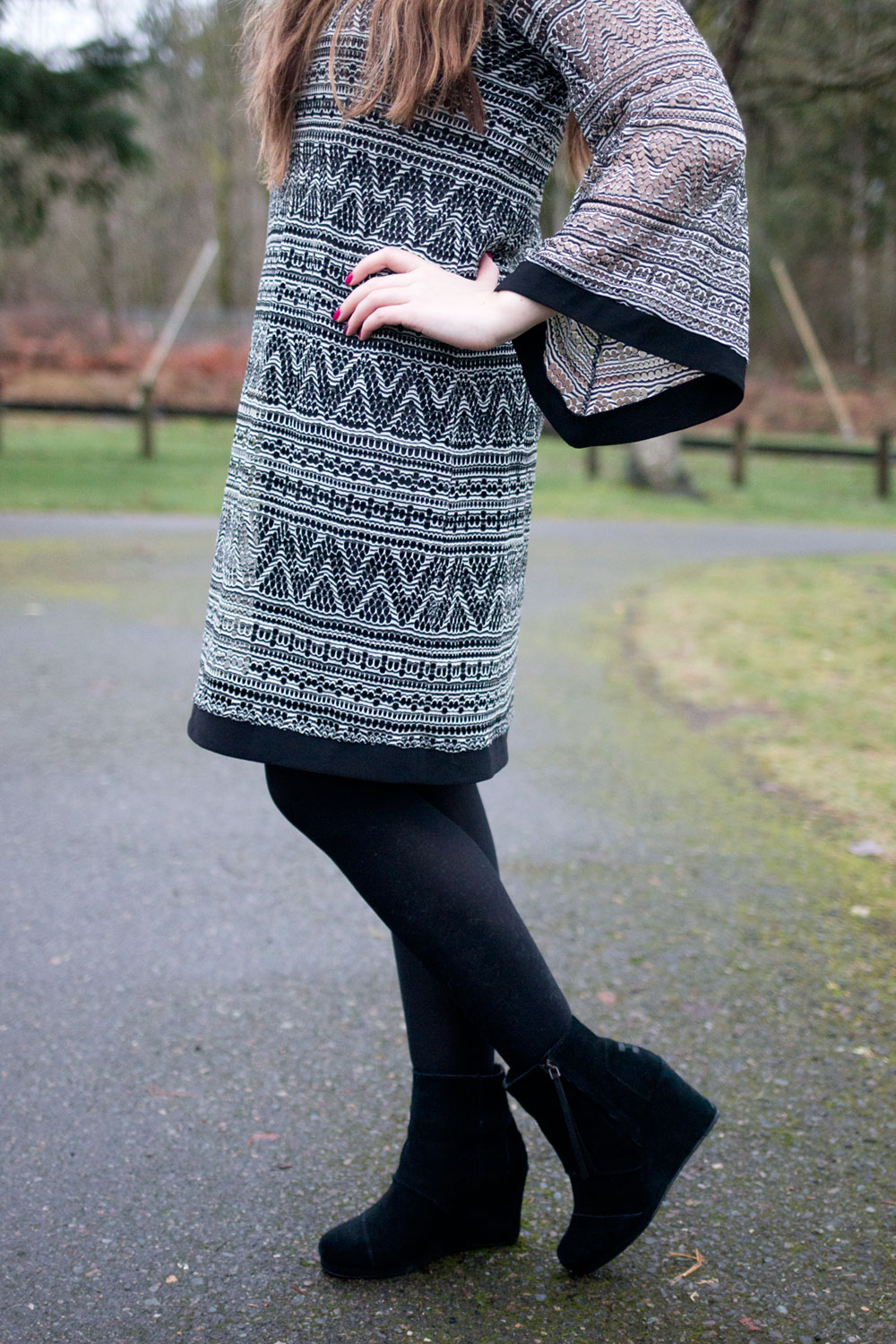 I'm not sure that this outfit was quite toddler-party-appropriate but I will say shift dresses are quite comfortable, and the knit crochet material of this one is flexible enough for a variety of situations… like getting plowed into by an active 3-year-old, chasing after bouncy balls, and getting run into by monster trucks. Good times were had by all. ;)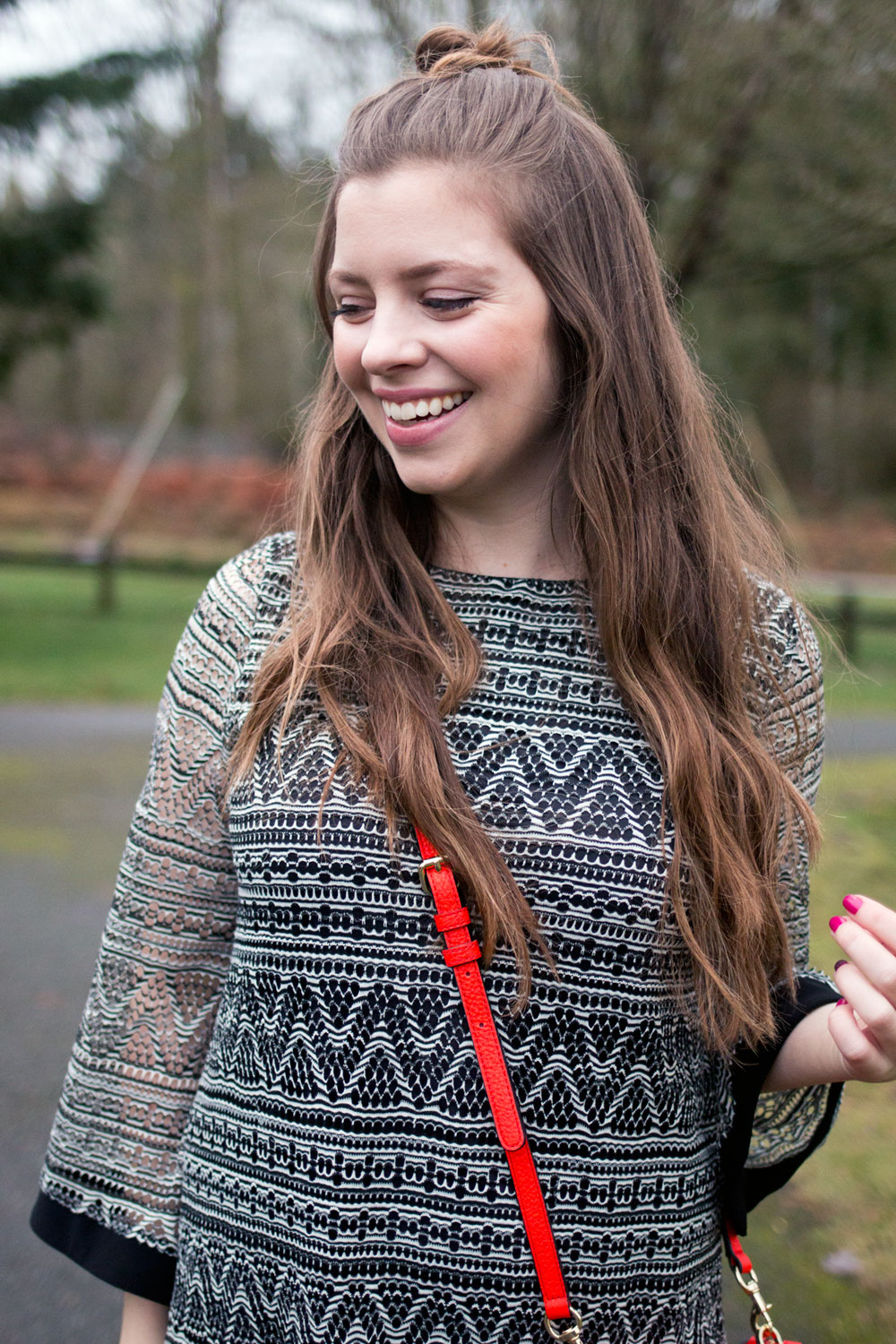 Oh and P.S., if you're digging this dress and have a Fred Meyer near you, it might be a good idea to stop by their apparel department. They're having a massive blowout clearance sale, and they're not messing around. This dress was practically free (and by that I mean about $10 after all was said and done). I also saw a ton of comfy sweaters, knit cardigans, and a variety of tops and dresses that could easily be worn into spring. I also found a killer pair of military green trouser pants that were sadly not my size. Don't mind me while I weep over what outfits could have been.
What have you been up to recently?