Last weekend I had the wonderful opportunity to host a brunch on behalf of Coors Peak, a new gluten-free beer that's currently being distributed here in the Seattle metro area as well as in Portland. Because I had wanted to get a bunch of Seattle bloggers together for a brunch anyway, this was the perfect opportunity to through a little pre-holiday get-together. Plus, it's kind of hard to explain to friends and family why a brand wants to pay for our food and provide free beverages… #BloggerProblems.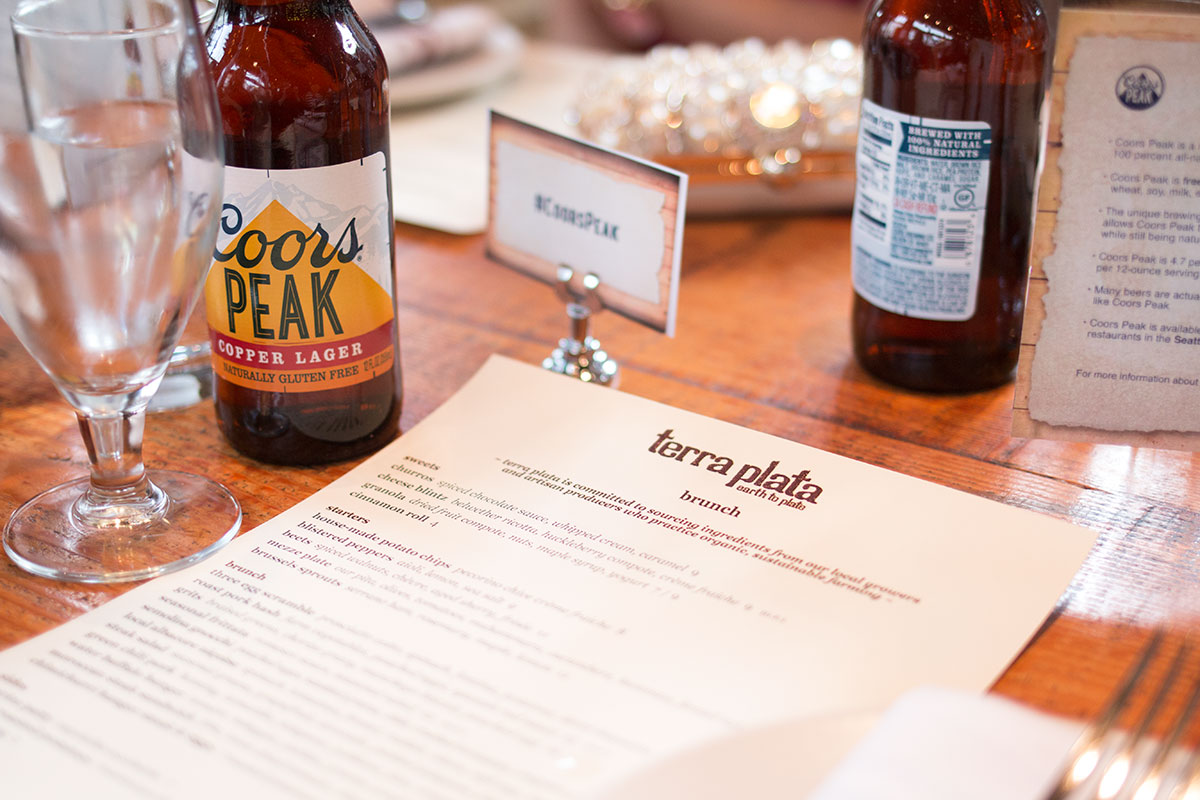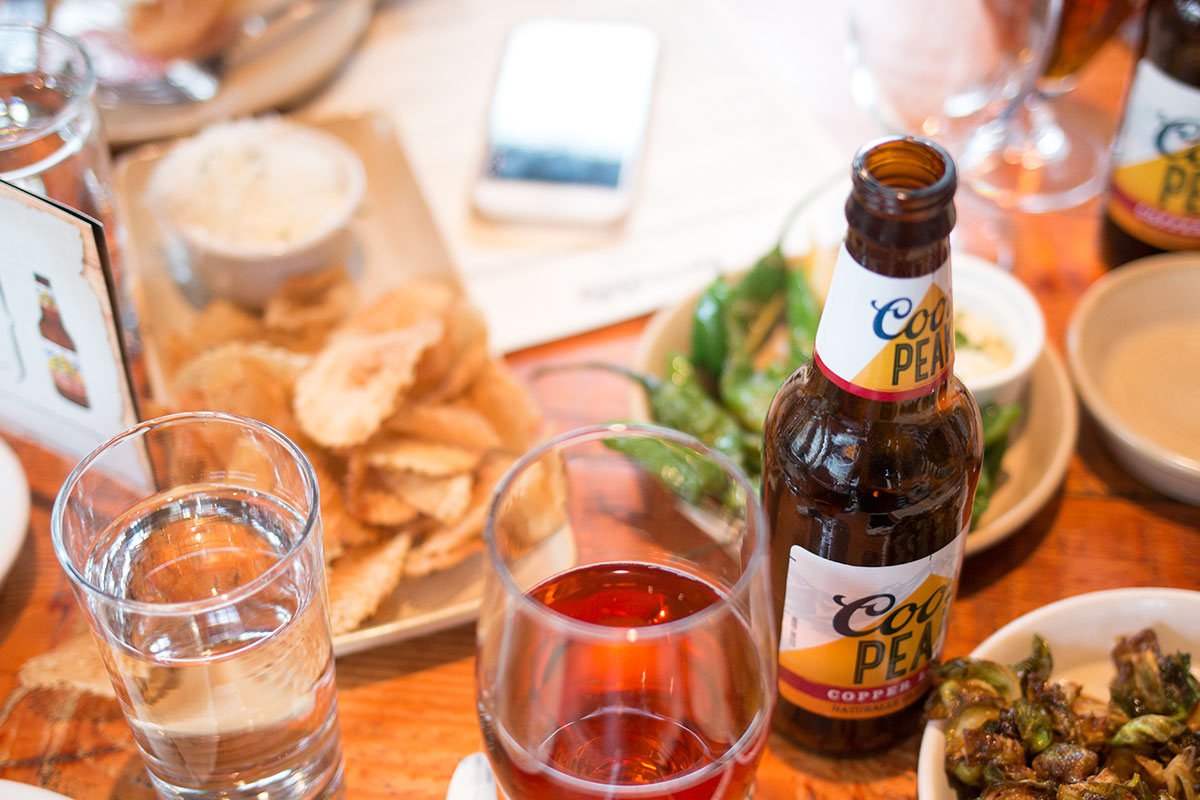 The brunch was held at Terra Plata on Capitol Hill, and we were treated to absolutely delicious appetizers and entrees. For the table, we had an array of peppers, house made chips, beet salad, and a delicious roasted brussel sprout dish with maple syrup, rosemary, and prosciutto. (Bless them for sharing their recipe in the Seattle Times, as I'm definitely going to make this at home.)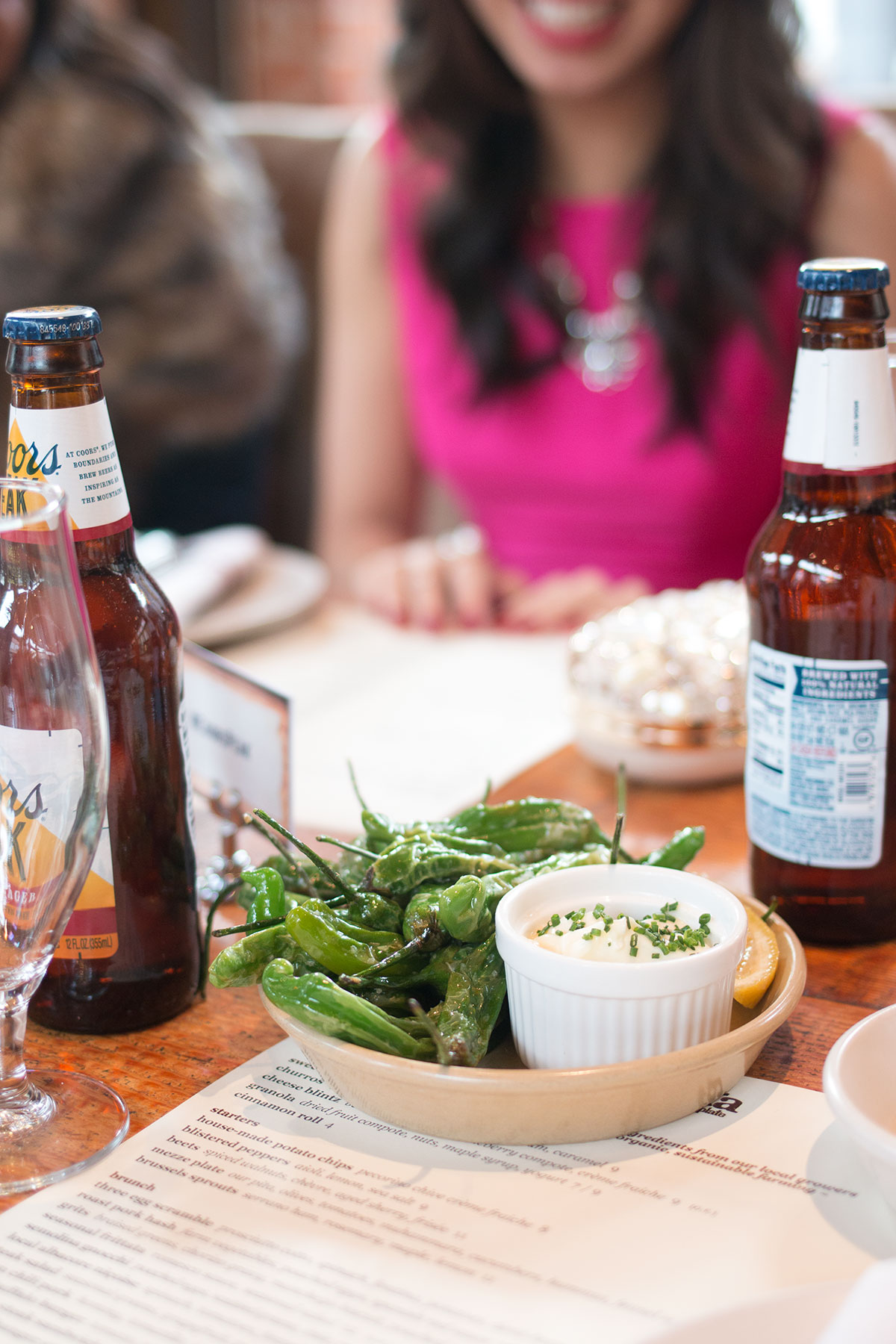 The beer paired well with all of these light bites, especially the piquillo peppers and the roasted brussel sprouts. While I'm not normally a huge beer drinker, what I liked about Coors Peak was that it didn't leave a bitter aftertaste in my mouth like most other lagers and IPAs. If you're not normally one to go gaga for beer, I would highly recommend giving it a try.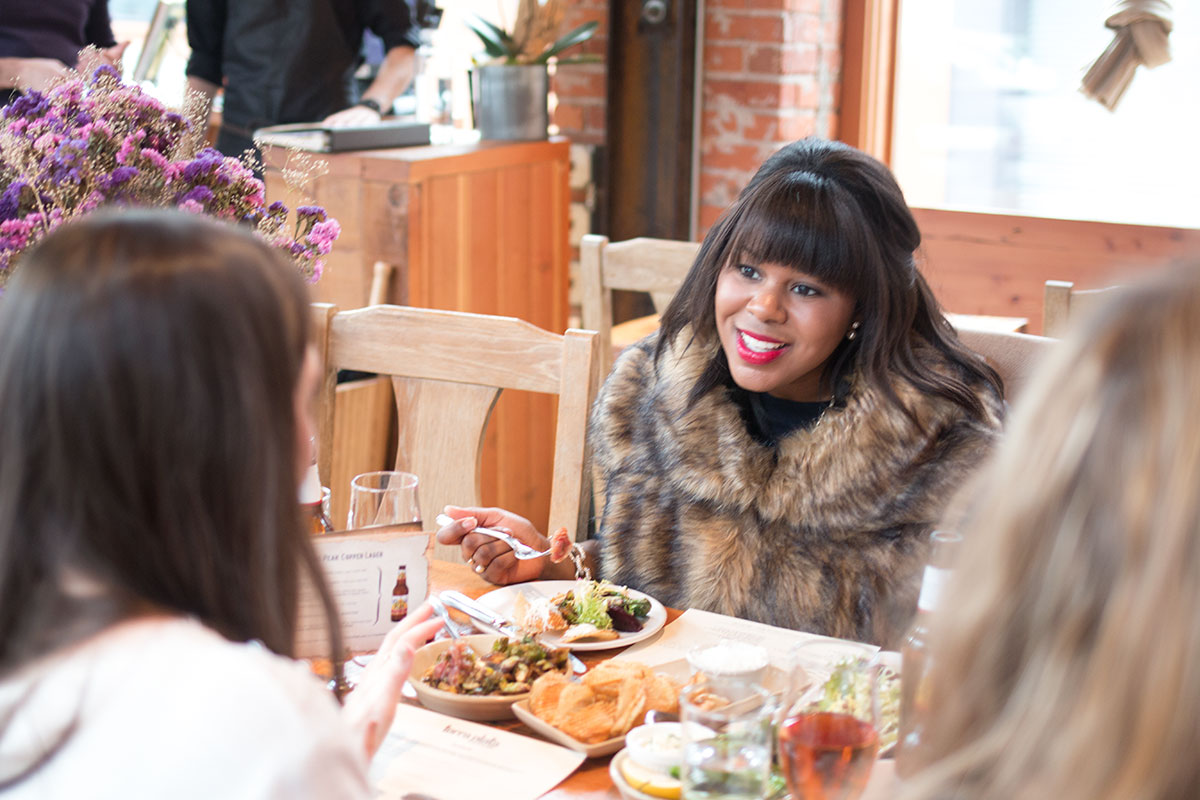 Julia of Style and Cheek, Asa of Lace & Pearls
If you eat a gluten-free diet, even better. Unlike Coors Peak competitors, this lager is gluten-free from the start. Most gluten-free beers on the market are gluten reduced, meaning that it's brewed from barley and then undergoes an enzymatic process to remove the gluten. Coors Peak, however, is brewed from brown rice. Since rice is naturally gluten-free, gluten never enters the equation. For someone with Celiac, who reacts to even the smallest amount of gluten, this difference can mean a whole lot.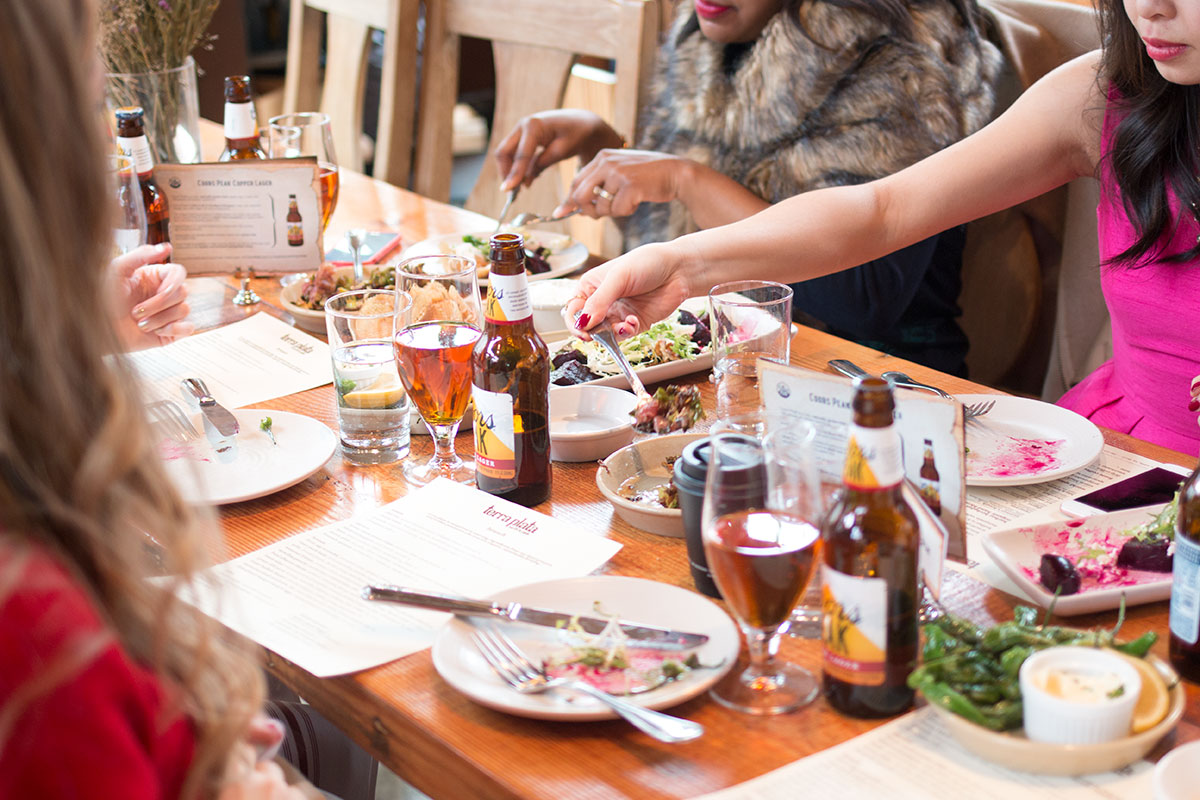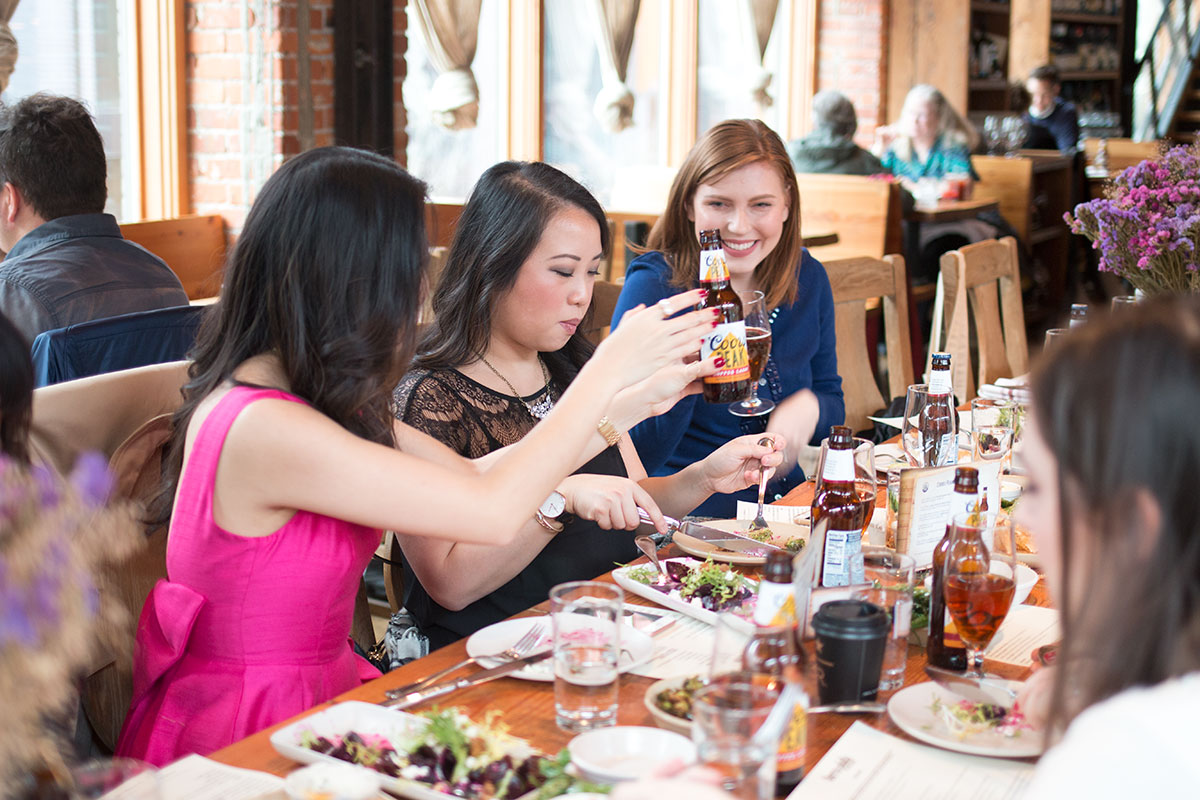 Tina of Just a Tina Bit, Sheila of She Is Lovely, Olga of Explore Your Bliss
The entrees at Terra Plata did not disappoint. Each of my guests chose their own, and I opted for the egg scramble and baguette, with crispy dill potatoes, prosciutto, and spinach. So good. If you're in the area, their brunch is delicious, and by noon on Sunday the crowds have vanished so you can get in and get out without a problem. We'll definitely be going back to Terra Plata for dinner or happy hour.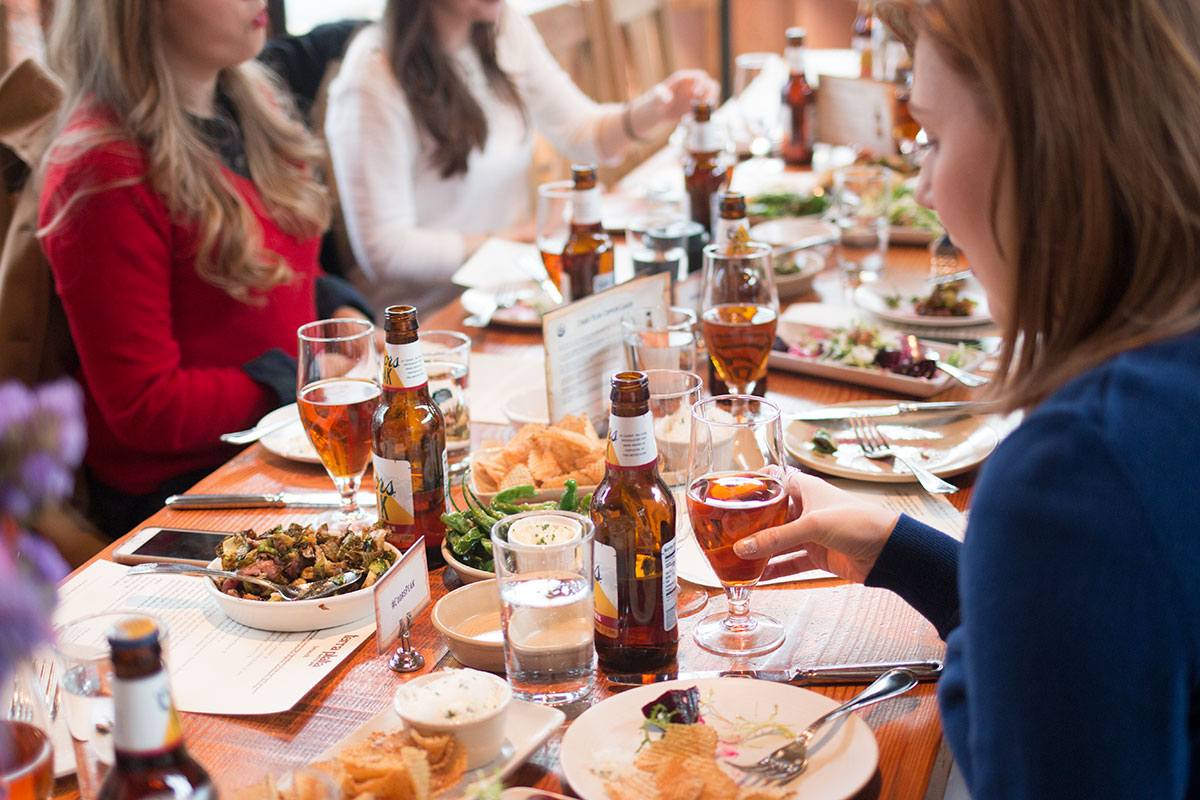 Ana of Northwest Blonde (left)
And of course, I have to talk about what I wore! I asked the girls to wear festive attire, either something silly or something dressy. Everyone opted for dressy (which was fine with me!) and that meant a lot of sparkle. I personally went for the sequins in this cardigan that I pretty much only wear around Christmas and New Years. I also went for another black and red outfit. Apparently those are my colors this year!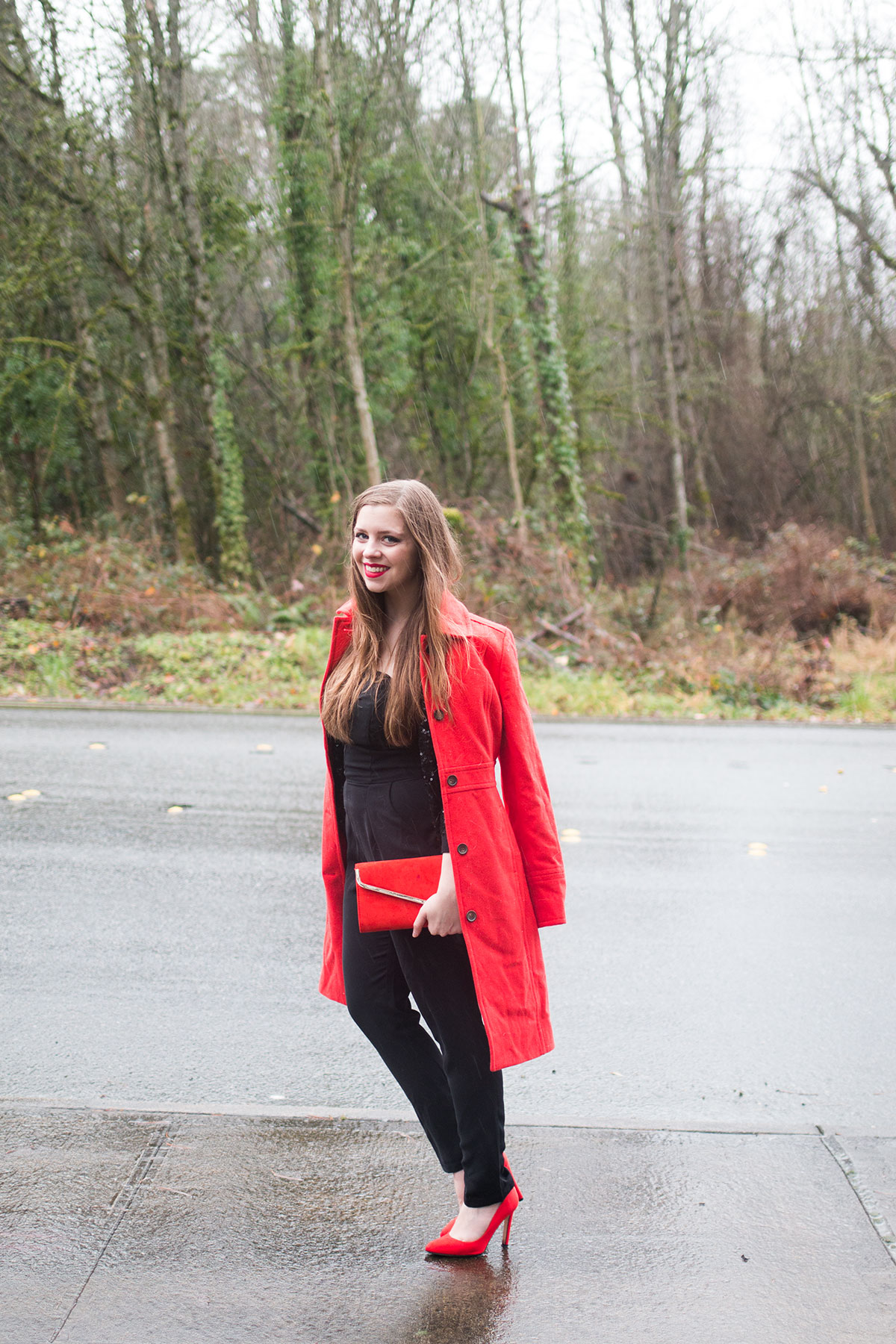 For my outfit, I wore a jumpsuit from Nadia S Evening in Edmonds. Owner Nadine just opened up her special occasion and evening wear shop recently and it's absolutely adorable and in the heart of downtown near the water. She's working hard on expanding her business already and now carries pieces like this jumpsuit that can be dressed up or down, as well as brand new bridal lines. With the black on black happening, I wanted to add a pop of color so opted for my favorite SJP Lady Pumps and my matching bright red clutch from River Island. Since it ended up being pretty chilly, I also grabbed my J. Crew Coat, however I didn't really end up wearing it. It's nice to be prepared just in case, though, never know when snow is going to strike. (I had heard a rumor it was supposed to snow today… we shall see about that!)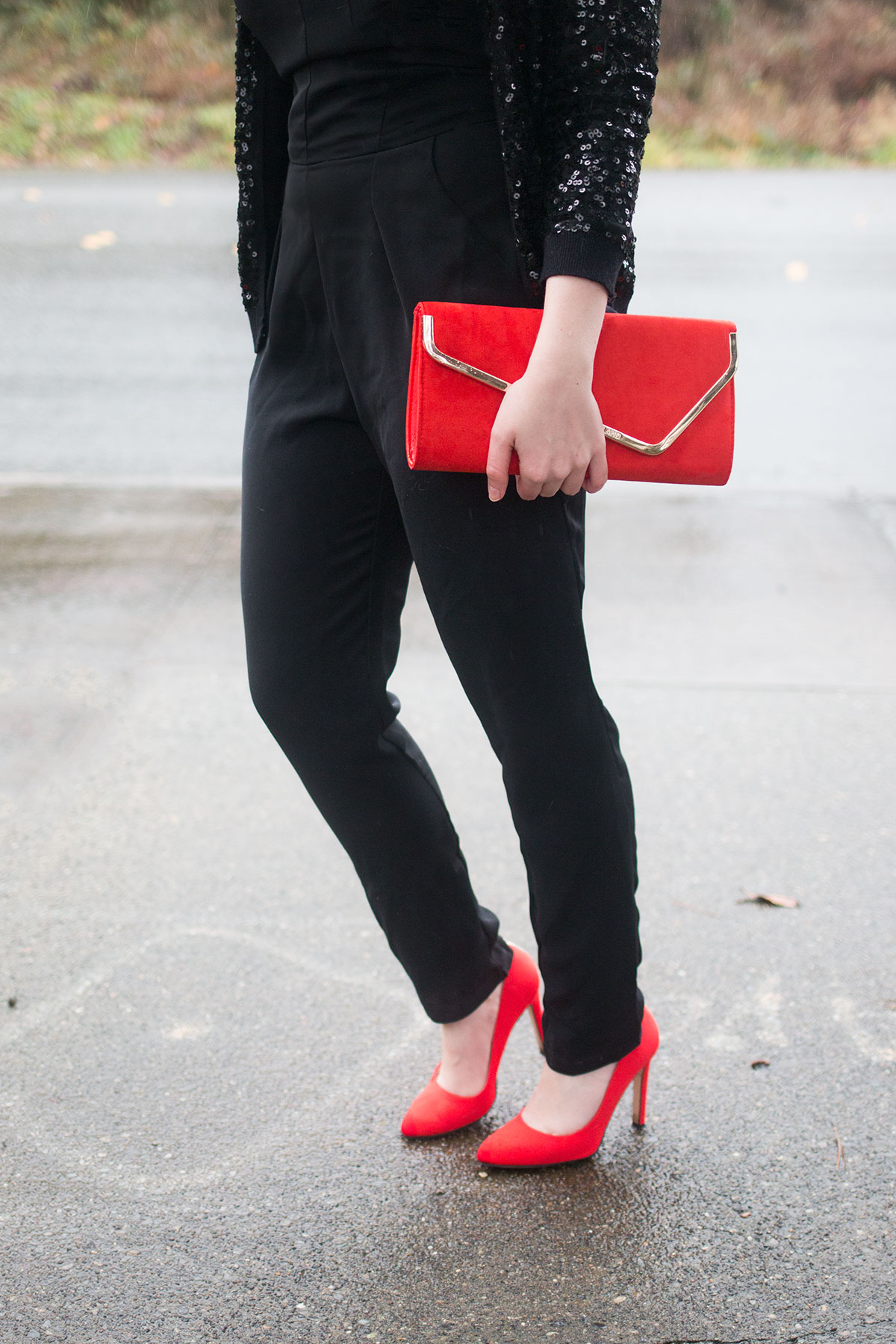 With Christmas tomorrow, I'll be taking the day off from blogging, but I want to wish you and yours a wonderful holiday if you celebrate. The holidays make me sentimental and realize how blessed I am to have such a great online community as well as great people in my real life too. Thank you for being here, and I'll see you back next week with some fun New Years themed posts!
Merry Christmas!