Affiliate Links / Product Sample
Happy Monday! I cannot believe Christmas is already over and the New Year is this week! It seems like just yesterday that we were celebrating the start of 2015.
With a few days left before the big New Years celebrations, I thought it would be fun to show two outfits perfect for your any type of party you may be attending, whether it's casual or dressy. Personally I'll be leaning towards the casual look this year as we don't have big plans, just a night in with some take out. The holidays are my favorite time of year to dress up and bring out a little sparkle.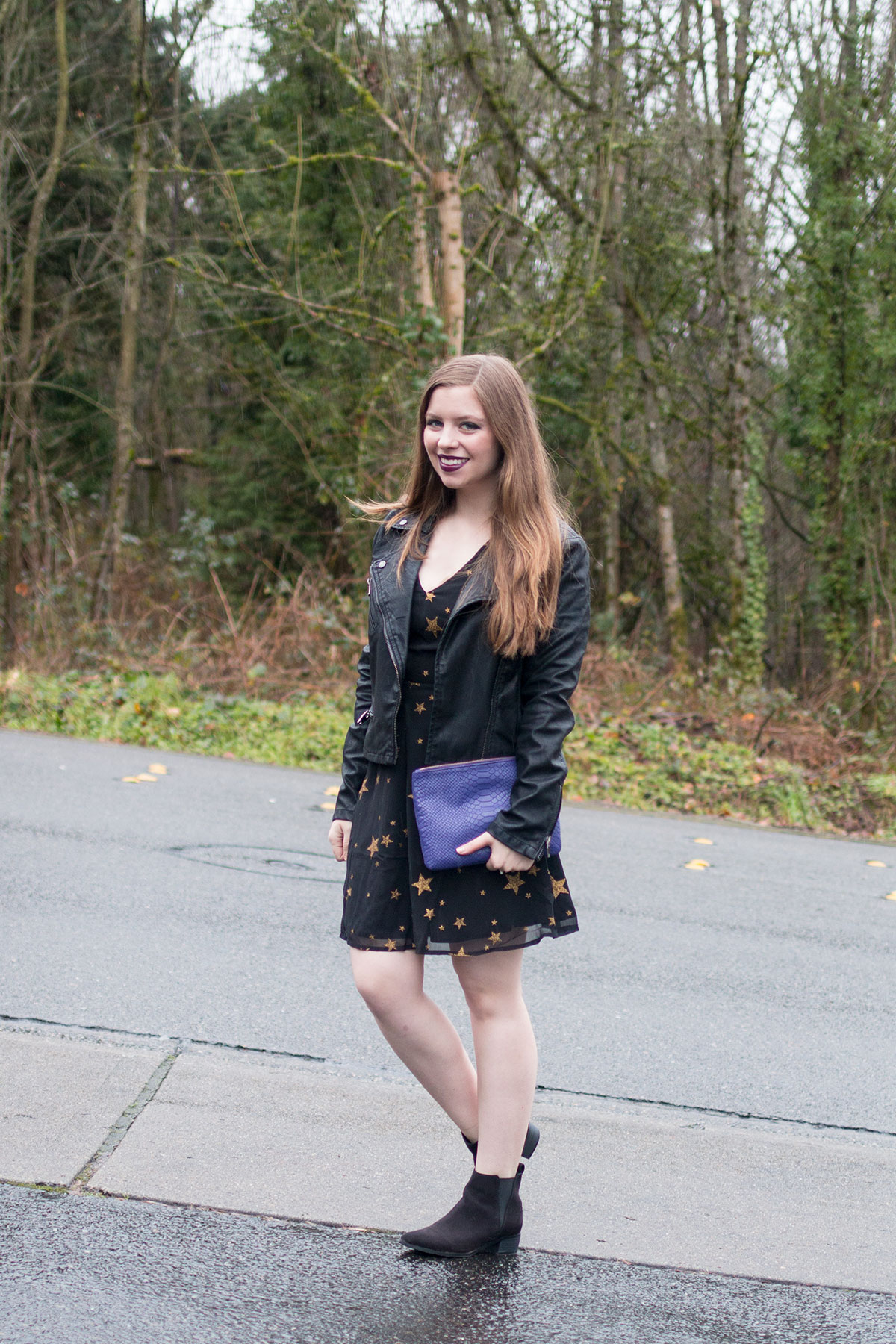 Outfit #1 // Casual
Dress: Star Glitter Mini Dress c/o ASOS
Jacket: BLANKNYC Quilted Faux Leather Moto Jacket via Nordstrom
Boots: Sueded Pointed Toe Ankle Boots via Old Navy
Clutch: All in One Bag via Gigi New York
Rings: Gold Pearl Spike Ring via Stella & Dot, Chevron Ring via Forever 21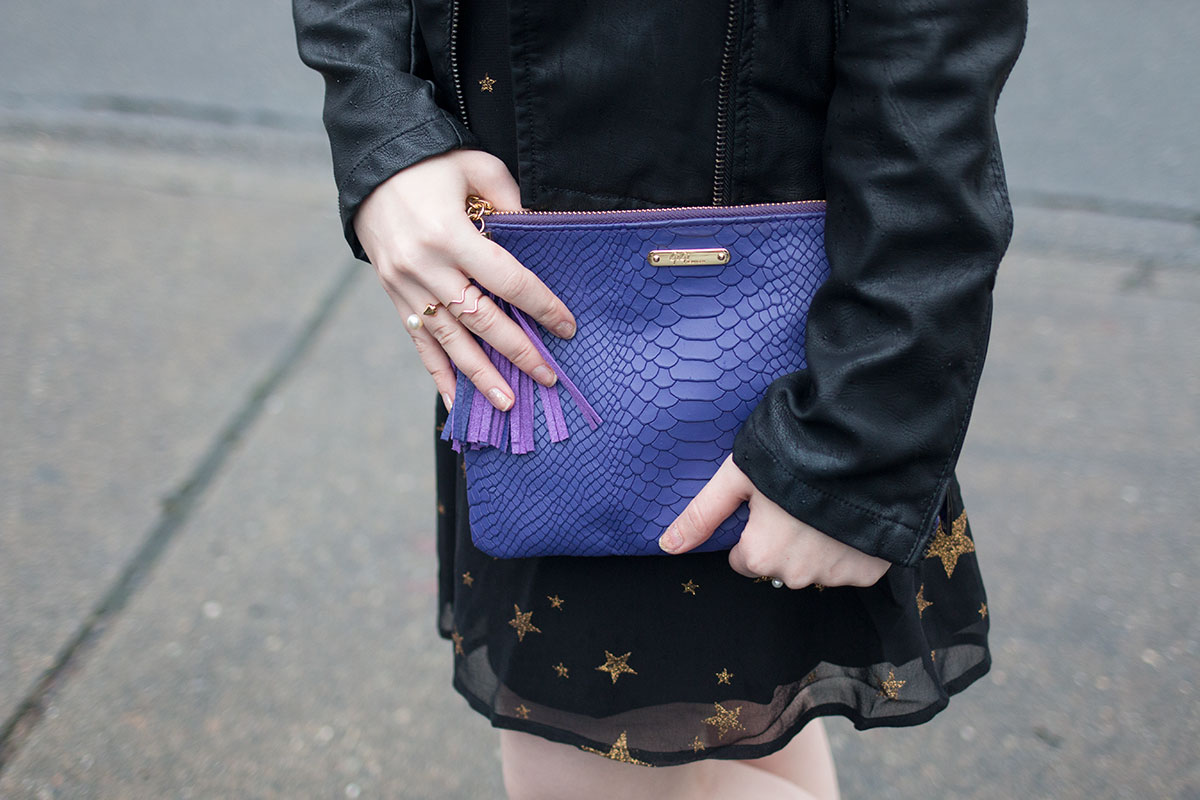 I found both of these party dresses at ASOS, and I absolutely love that they have an entire petite line. Makes shopping so much easier when you know you won't have to get alterations, especially if you're a last-minute shopper like me! This first outfit features one of their petite dresses and I love that the length and proportions are correct for me right out of the box. I thought the star print was a fun nod to New Years without being too festive. I recently saw Carrie from Wish Wish Wish wearing a similar printed dress to the Wizarding World of Harry Potter in London and absolutely loved the idea to dress up for the theme park! (And now I really want to go to Harry Potter World and London…again.)
For an edgier vibe, I grabbed my favorite moto jacket from BlankNYC and this pair of pointed toe ankle boots that I recently picked up at Old Navy. (Old Navy haul coming soon, if you're interested in that sort of thing!) I loved the style of these boots so much that I've already ordered a couple of higher quality shoes. Unfortunately I know this faux suede won't last very long in this winter rain we've been having. The winter weather struggle is real.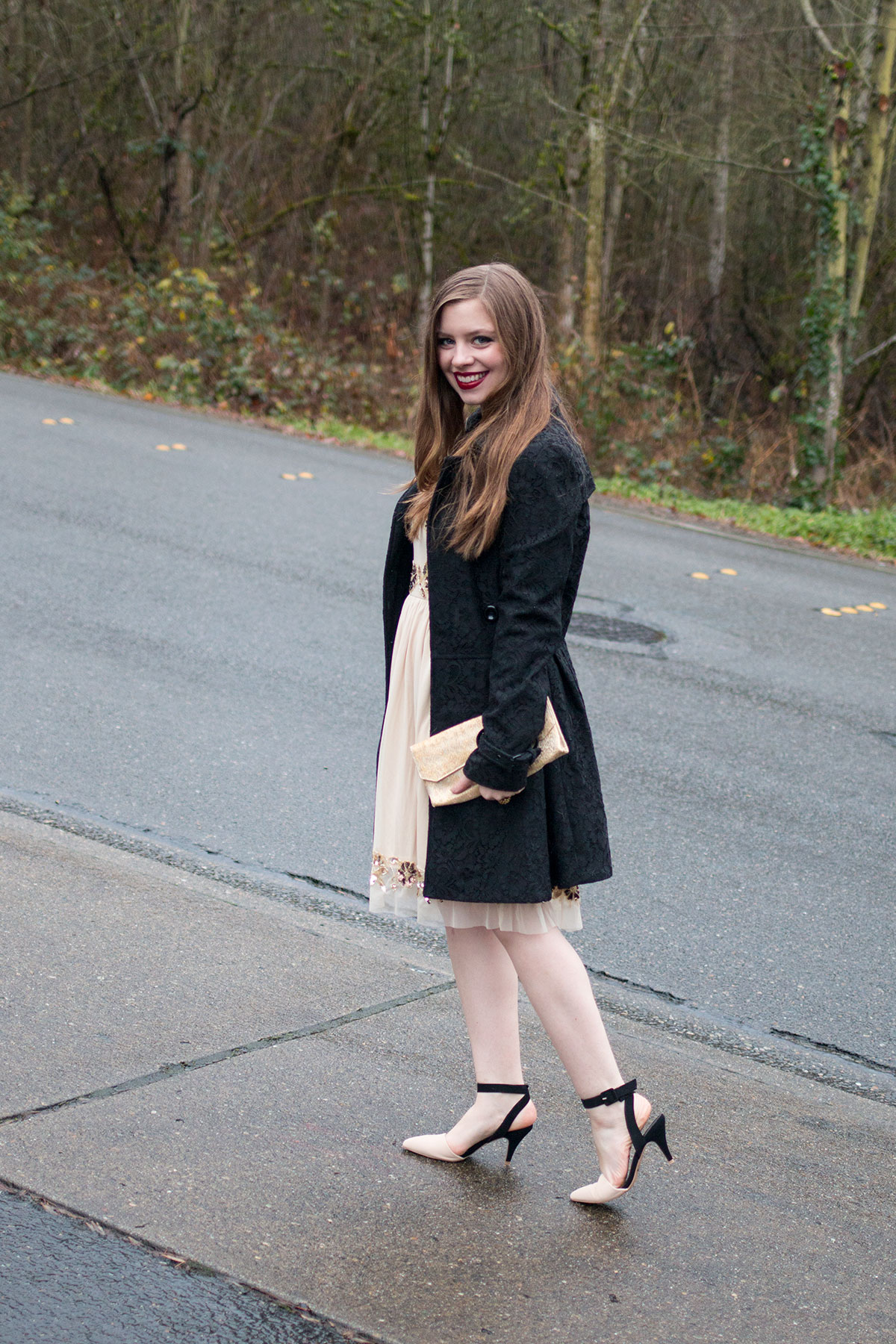 Outfit #2 // Dressy
Dress: Frock and Frill Embellished Midi Skater Dress c/o ASOS
Coat: Kate Lace Trench Coat via Guess (similar)
Clutch: Vintage (similar)
Shoes: Qupid via Golden Tote (similar)
Rings: World Market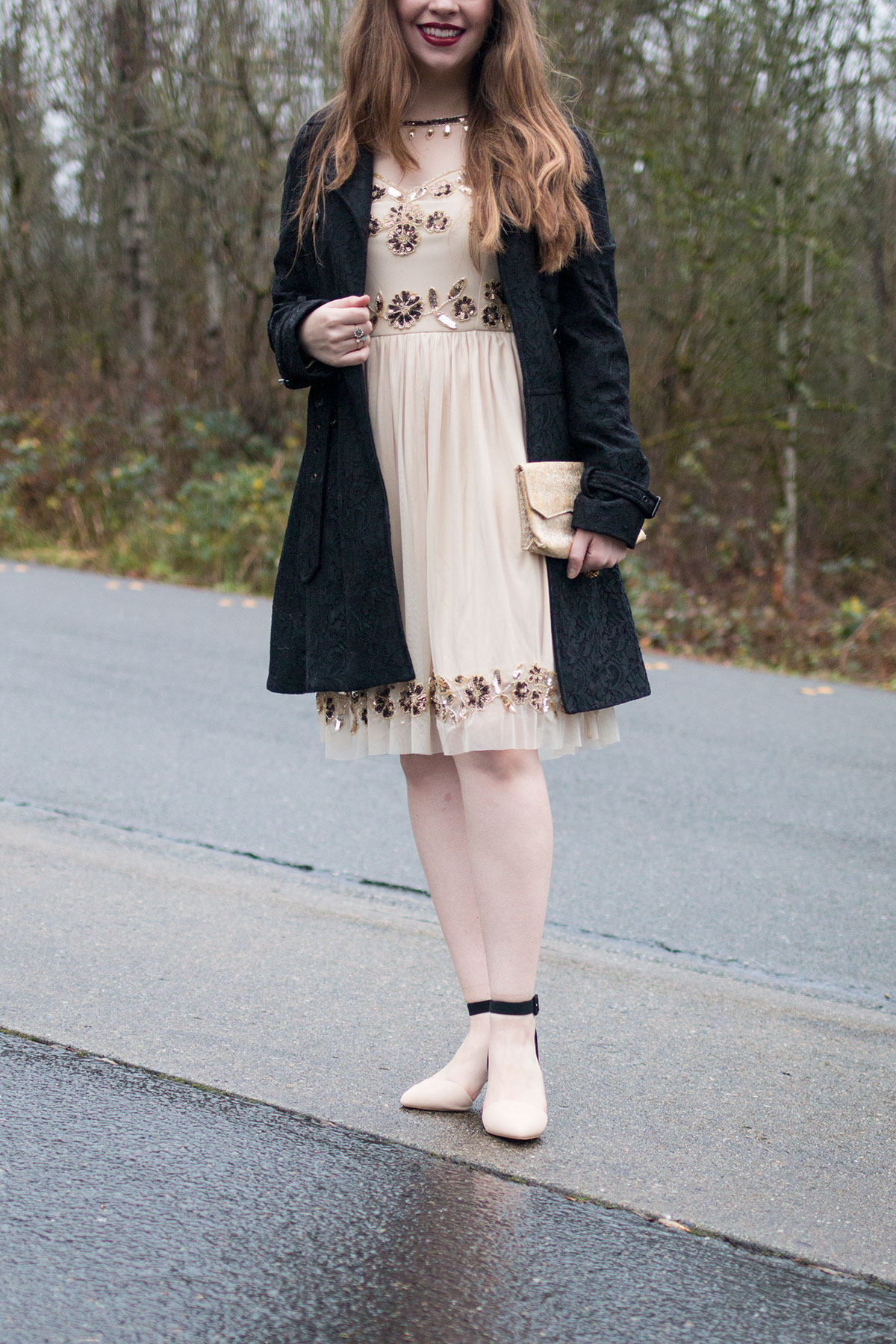 The second dress I selected is much more dressy. I felt like I was dressed to go to a show when wearing this, and in fact, I may wear this when we go to see The Sound of Music downtown later this week! I love that the neckline details of this dress will satisfy your jewelry requirements, so the only accessories I paired with this outfit were rings and a clutch. My coat was a gift for Christmas last year, and is the perfect shape for this dress.
What are you wearing for New Years this year? Any fun plans? I'd love to hear all about it in the comments!