Disclosure: Some links in this post are affiliate links. All opinions about the products are my own!
As much as I love a good bargain, when it comes to beauty products, sometimes a girl's gotta splurge. One of the brands that I think is totally luxurious and most definitely worth the splurge has got to be Burberry Beauty. I first was introduced to the beauty line over a year ago, and since then, have slowly added new products from the line to my arsenal.
A few favorites? Most definitely the Fresh Glow Luminous Base, which I wear under anything from lightweight BB Creams to photo-ready foundations like my Makeup Forever HD. For a little hint of color and subtle contour, I also love the Light Glow Blush in Earthy. And the colors? Divine. The Burberry Kisses Lipstick in No. 85 Sepia is the perfect mauve my-lips-but-better color. Military Red is the perfect classic red lipstick, and Oxblood is the perfect dark red for fall and winter.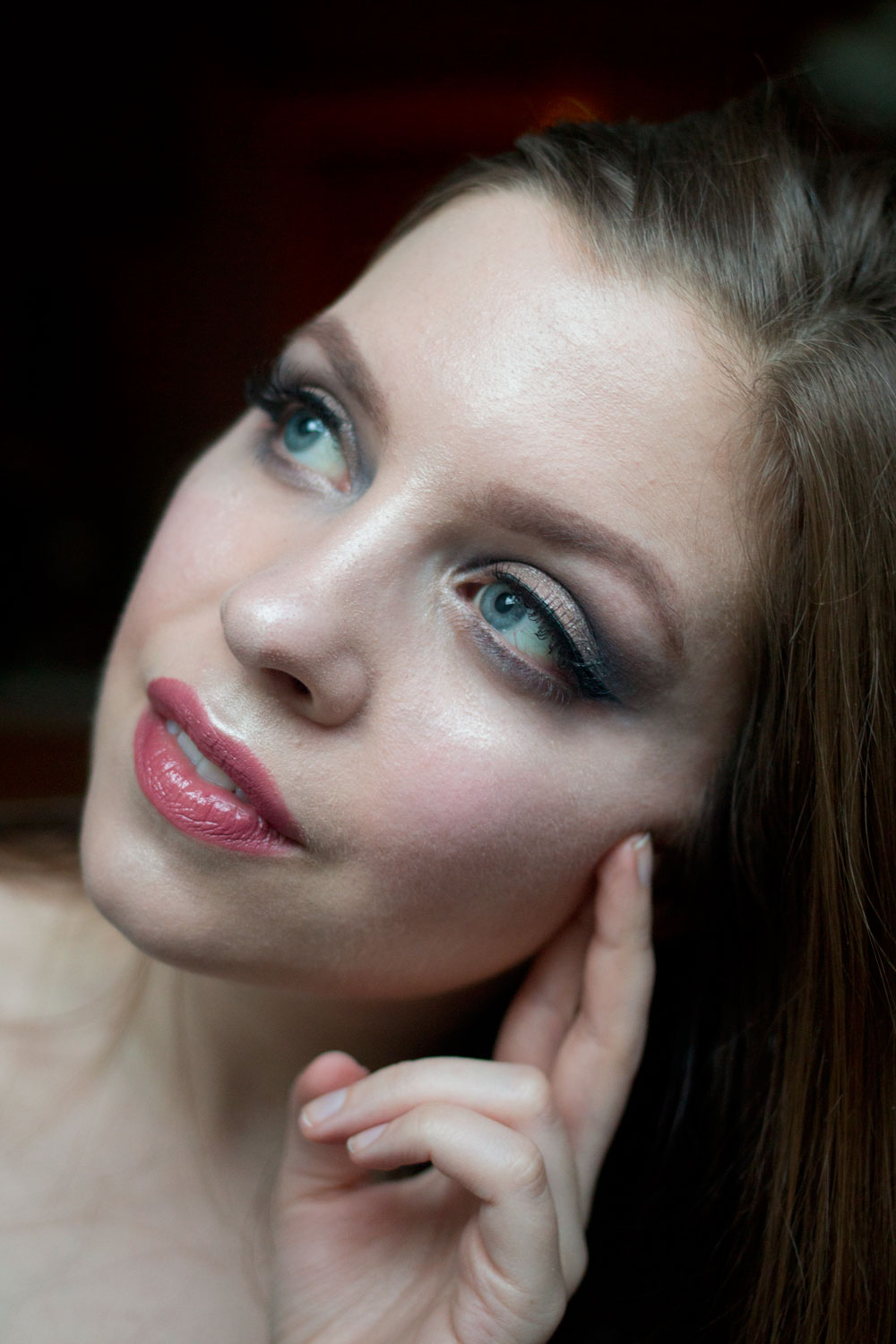 Speaking of color, I thought it would be fun to share a colorful makeup look featuring a selection of some of my favorites from Burberry. And because sharing is fun, I thought I'd share a giveaway of an assortment of Burberry Beauty products below too. This giveaway will have two winners so be sure to enter at the end of this post!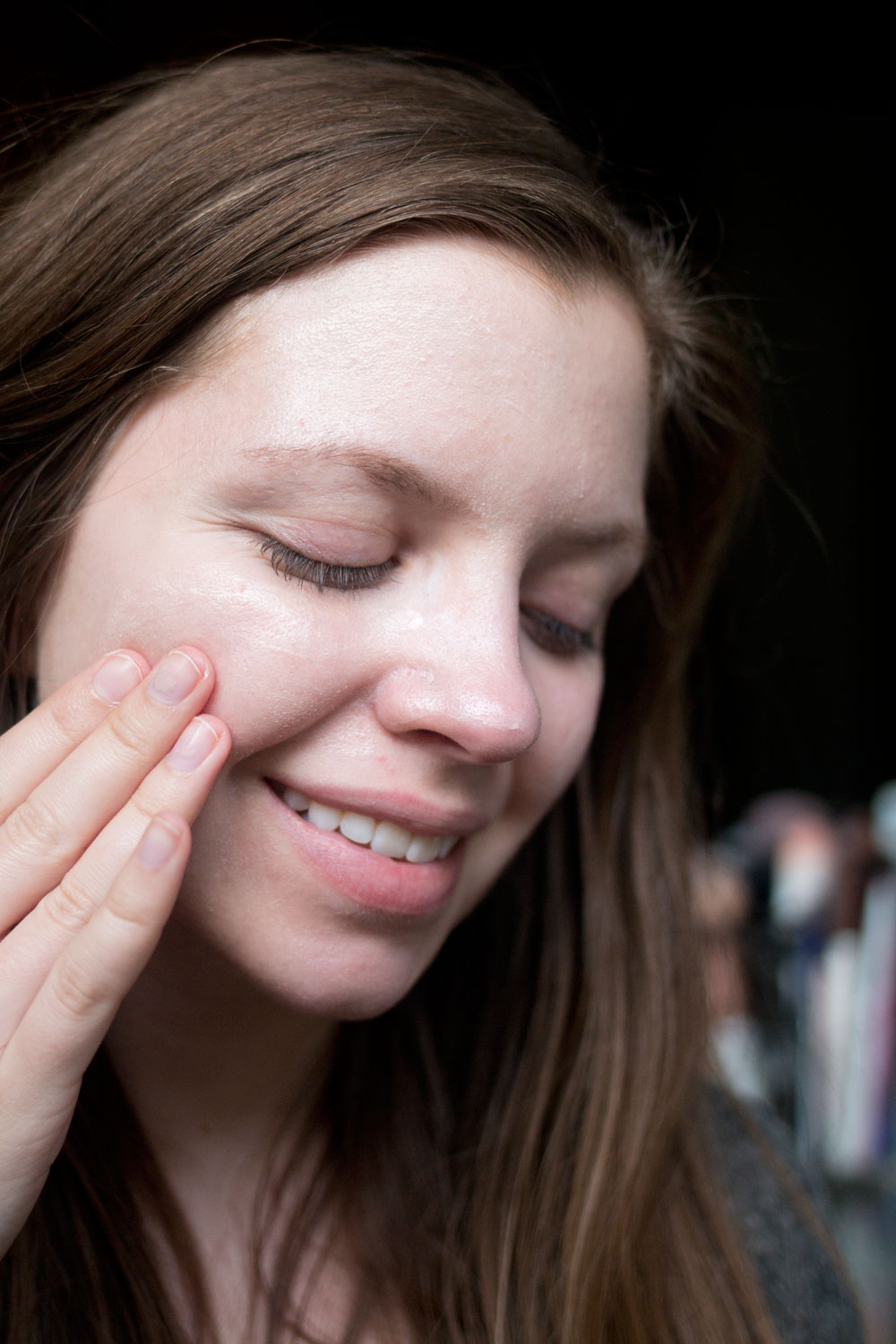 First, I prepped my face with my favorite base: Fresh Glow in Nude Glow. Burberry also makes a darker base for deeper skin tones as well!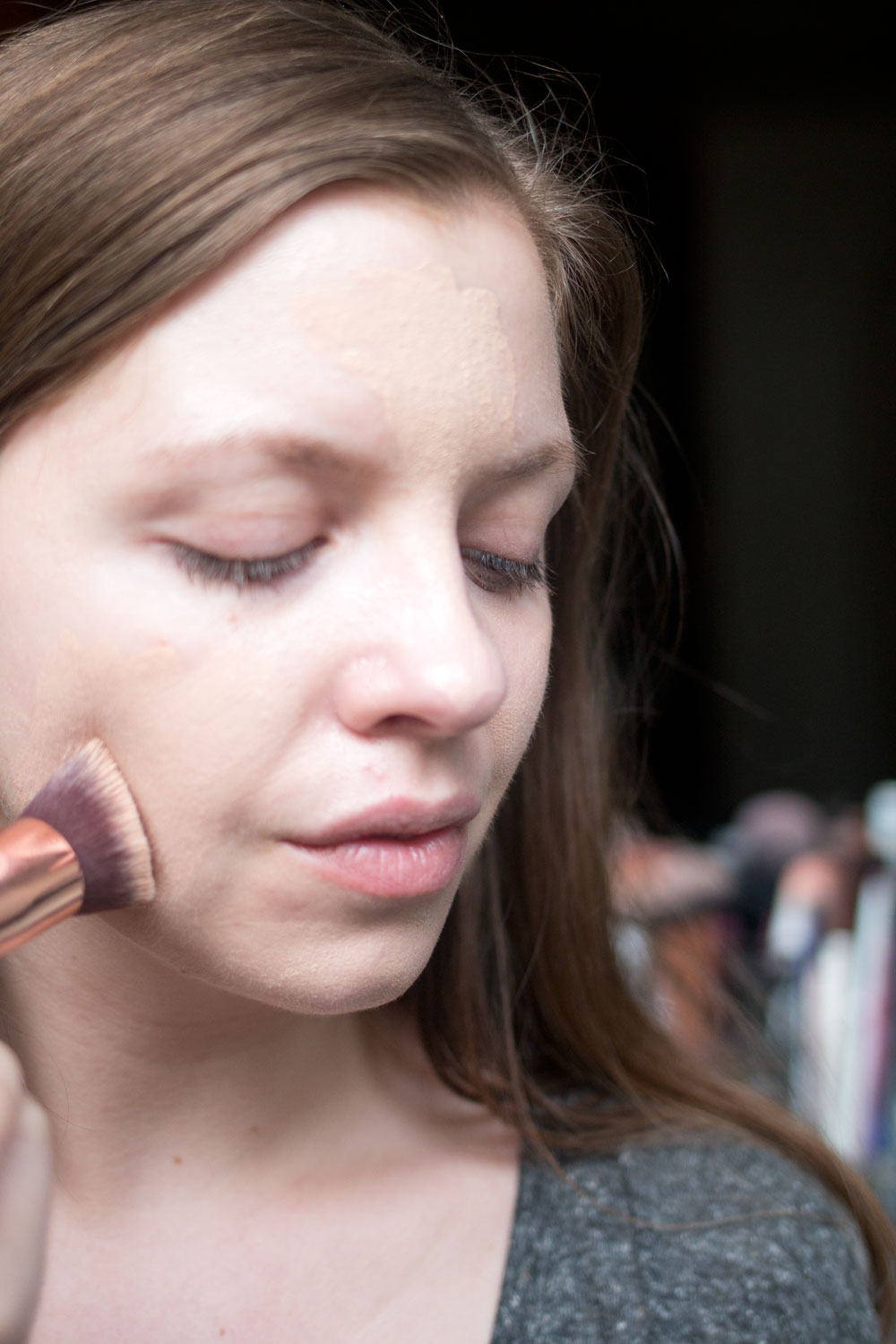 Next up, I dotted the Fresh Glow Foundation in 11 Porcelain (the lightest shade) onto my skin. I blended it in with the Sigma 3DHD Kabuki Brush.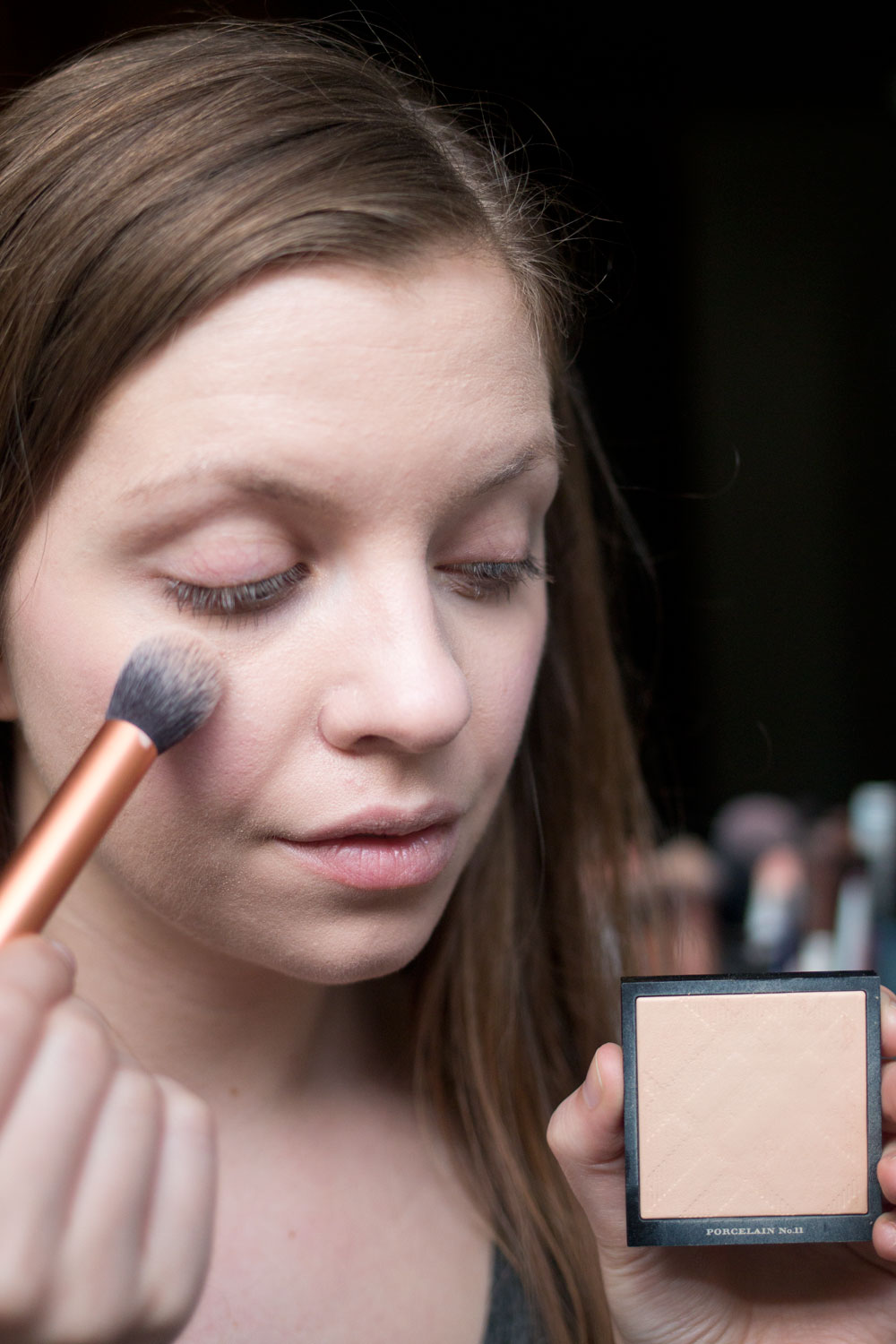 To set my foundation, I used my Real Techniques Powder Brush to swirl some of the Nude Glow Pressed Powder in No. 11 Porcelain. I also used a smaller Buffing Brush from Real Techniques to press in the foundation under my eyes. If you follow a lot of Beauty Gurus, you may have seen the "baking" or "cooking" method. This is not the type of powder you would use for that; a light dusting and pressing it into the skin is all that is needed.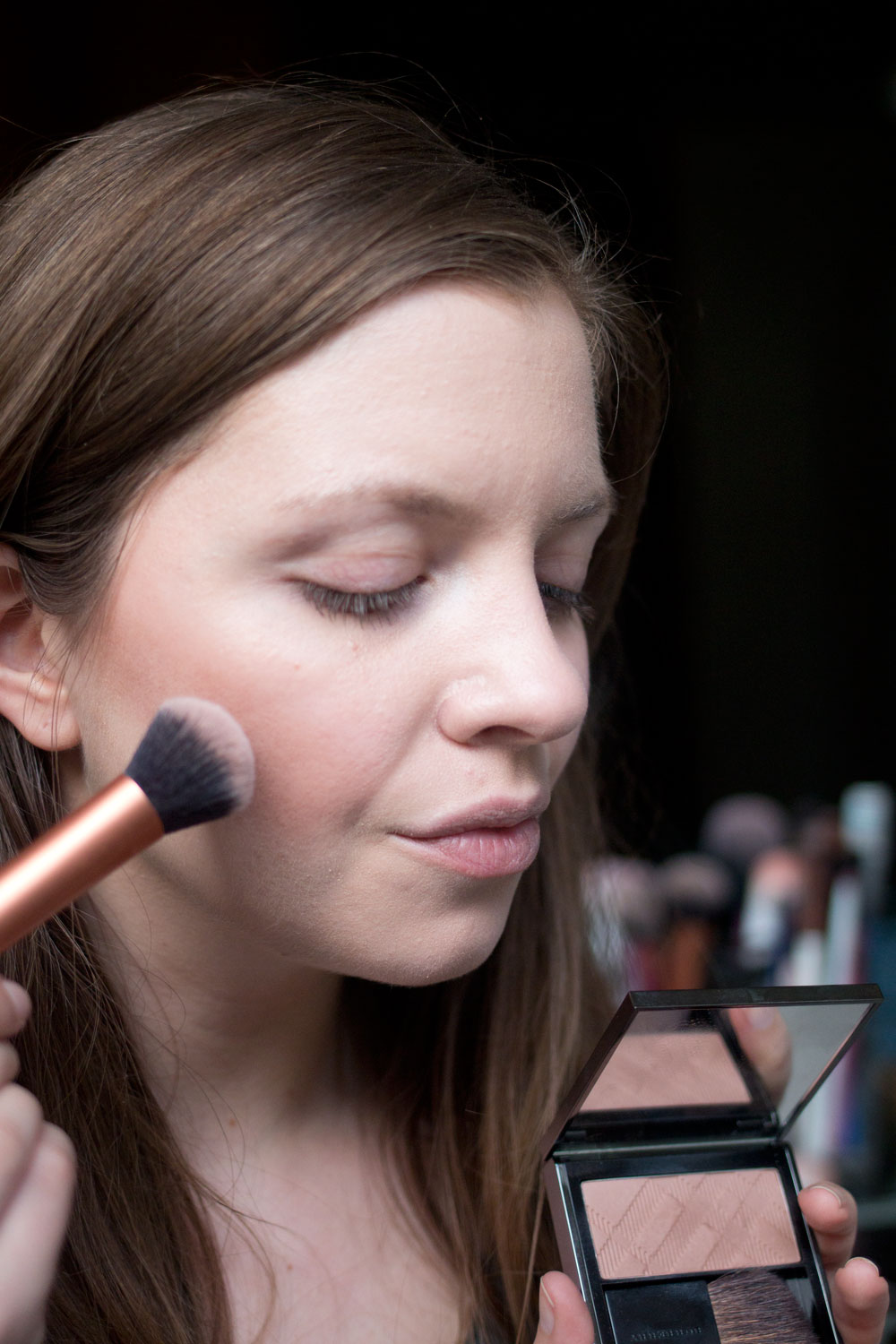 To add a little warmth to my face, I dusted some of the Light Glow Blush in Earthy onto my skin, focusing on the contours of my cheeks and very lightly around the hairline.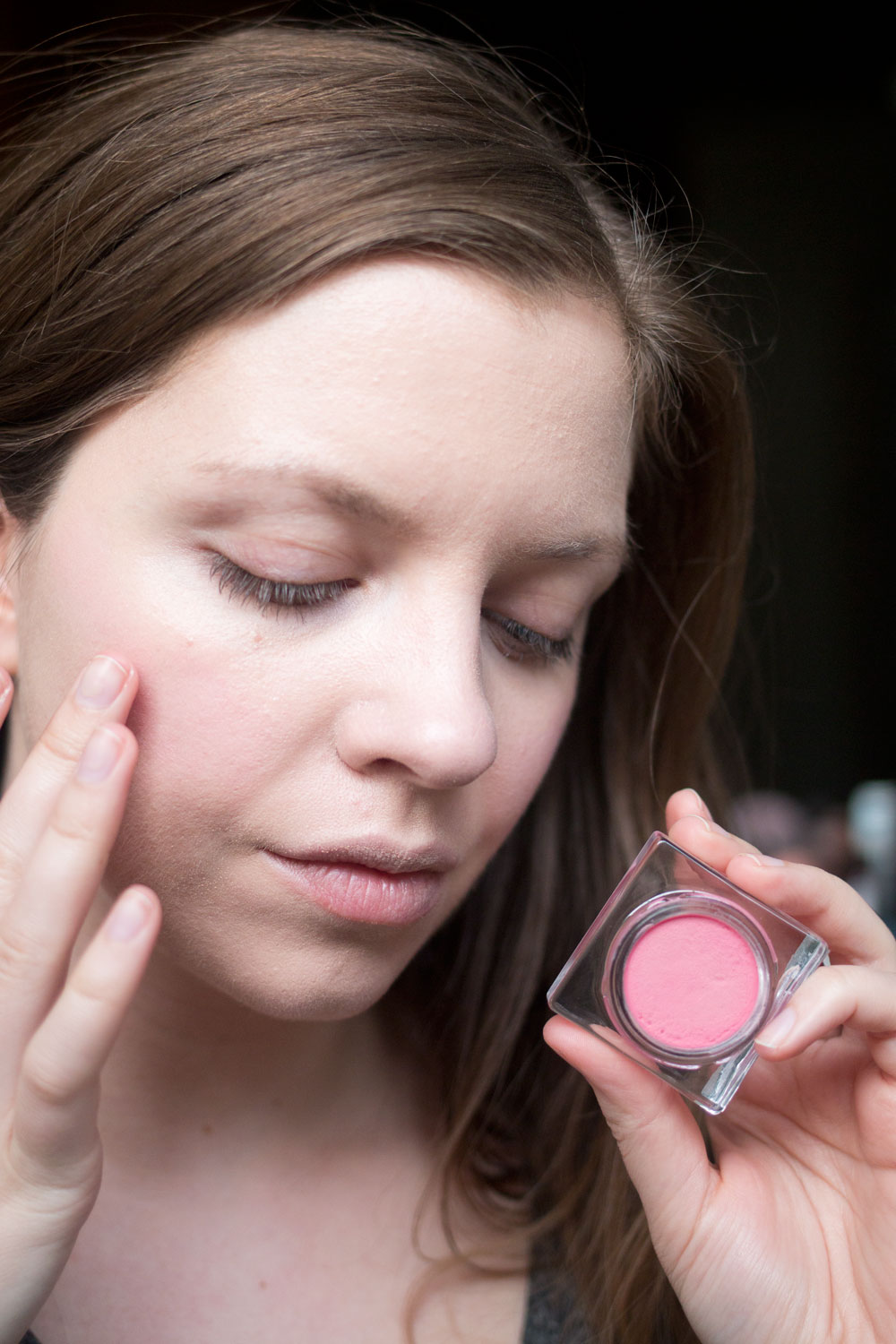 To the tops of my cheeks, I dotted some of the Lip and Cheek Bloom in 01 Rose. I love the natural flush this gives my cheeks, and it's a beautiful, subtle lip color too!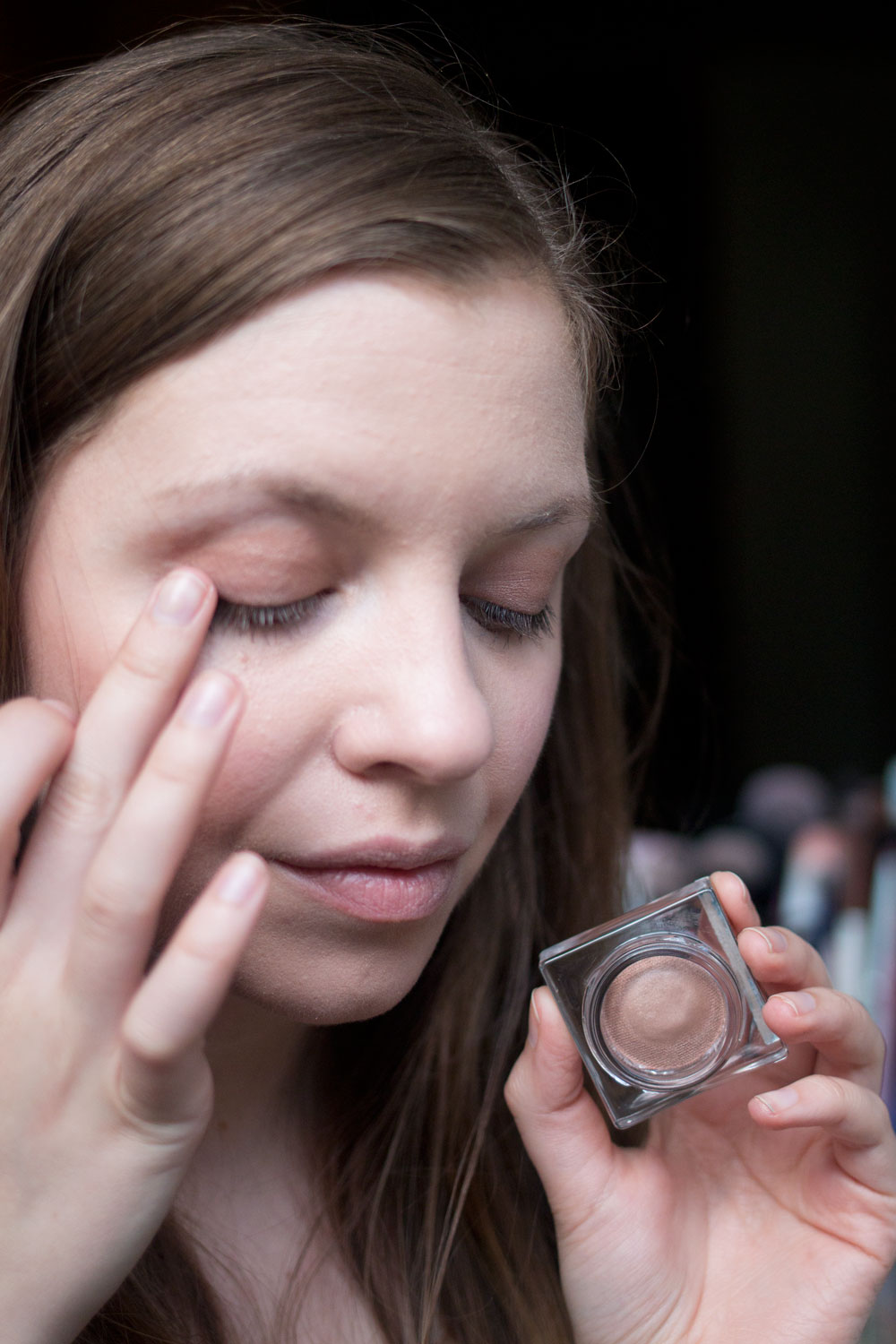 To start off the eye look, I popped a little No. 100 Gold Copper Eye Colour Cream as my base. I love the warm tones in this, and I find that warm, golden colors compliment blues beautifully!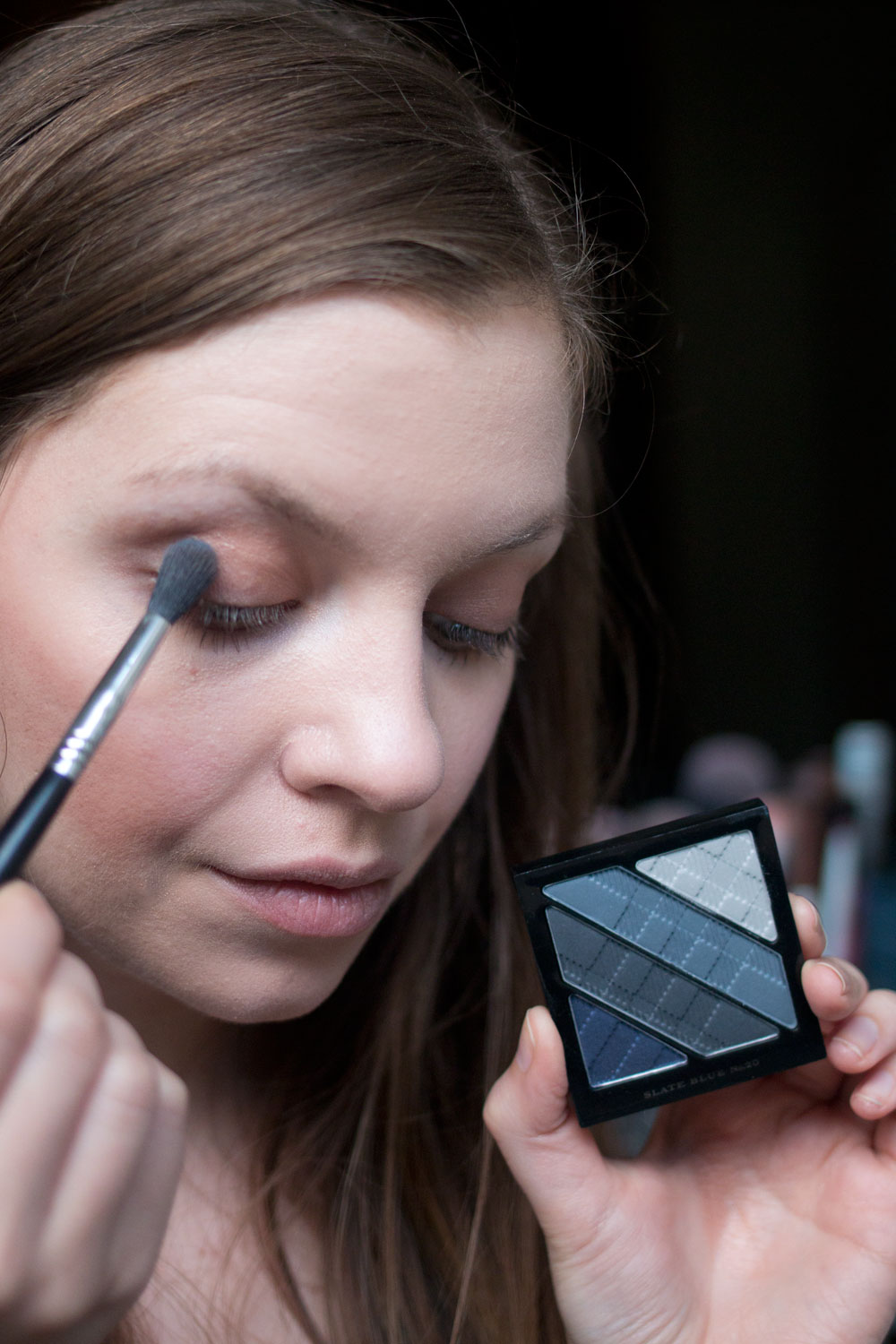 To complete the look, I opted for a little pop of blue. I've been seeing some absolutely stunning blue shadow looks and figured it was time to go a little bold. I used the Complete Eye Palette in No. 20 Slate Blue, first adding the medium blue in windshield wiper motions in my crease.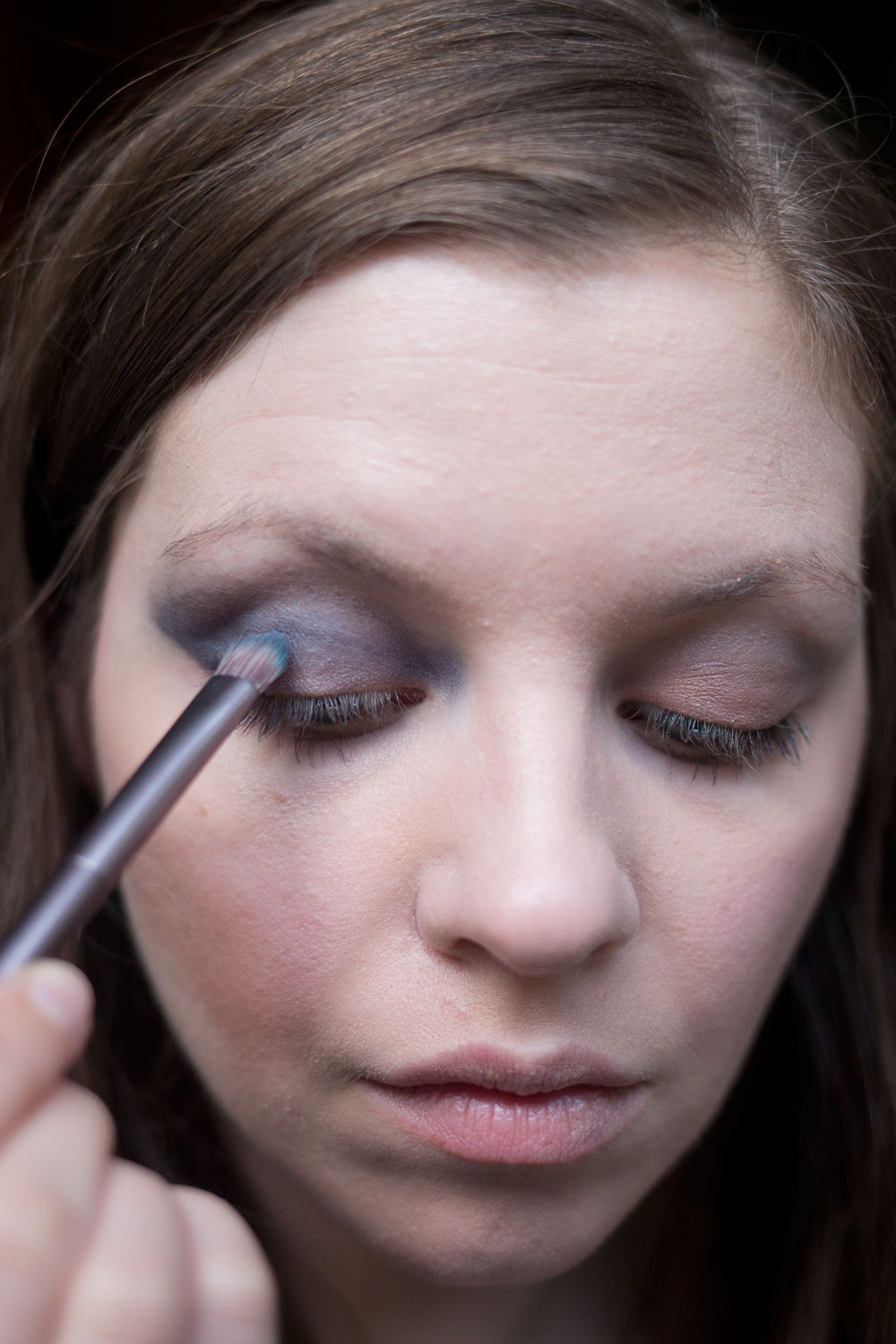 I then patted on the dark cobalt blue to better define the crease. Don't worry if this gets a little messy; we're going to be cleaning it up in the next step! I also added a bit of the dark gray-blue shade to the outer v to make it a little bit more dark and smokey.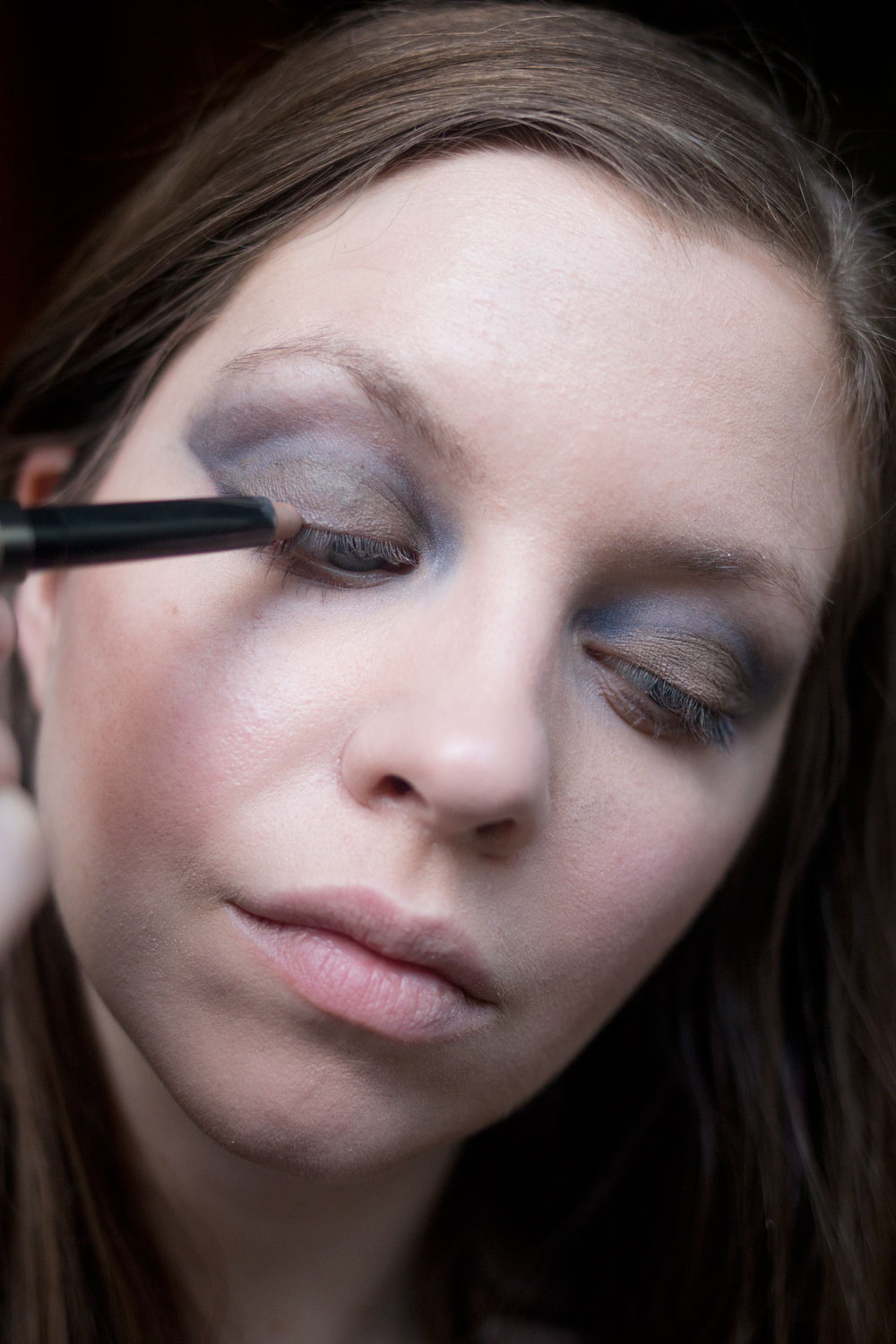 To clean up a little bit of the messiness of placing the blue into my crease, I went in with the Eye Contour Smoke and Sculpt Pen in Almond. I used this as a base all over my lid.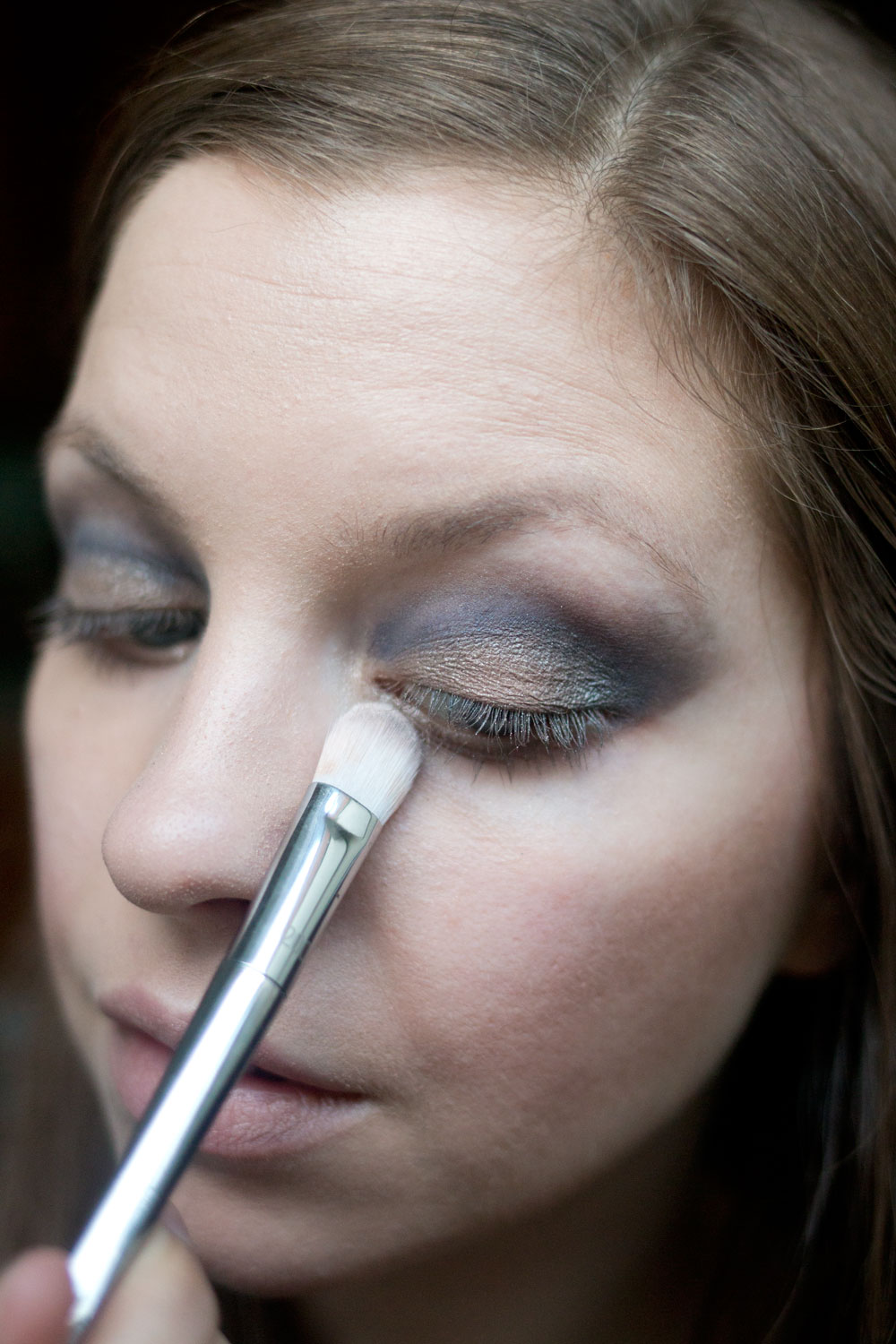 The slight tackiness from the smoke and contour pen from the last step made for the perfect base to dab on the lightest blue shade. I dabbed it on all over the lid as well as in the inner corner and along the first half of the lower lash line. I liked how the almond color still peeked through as well!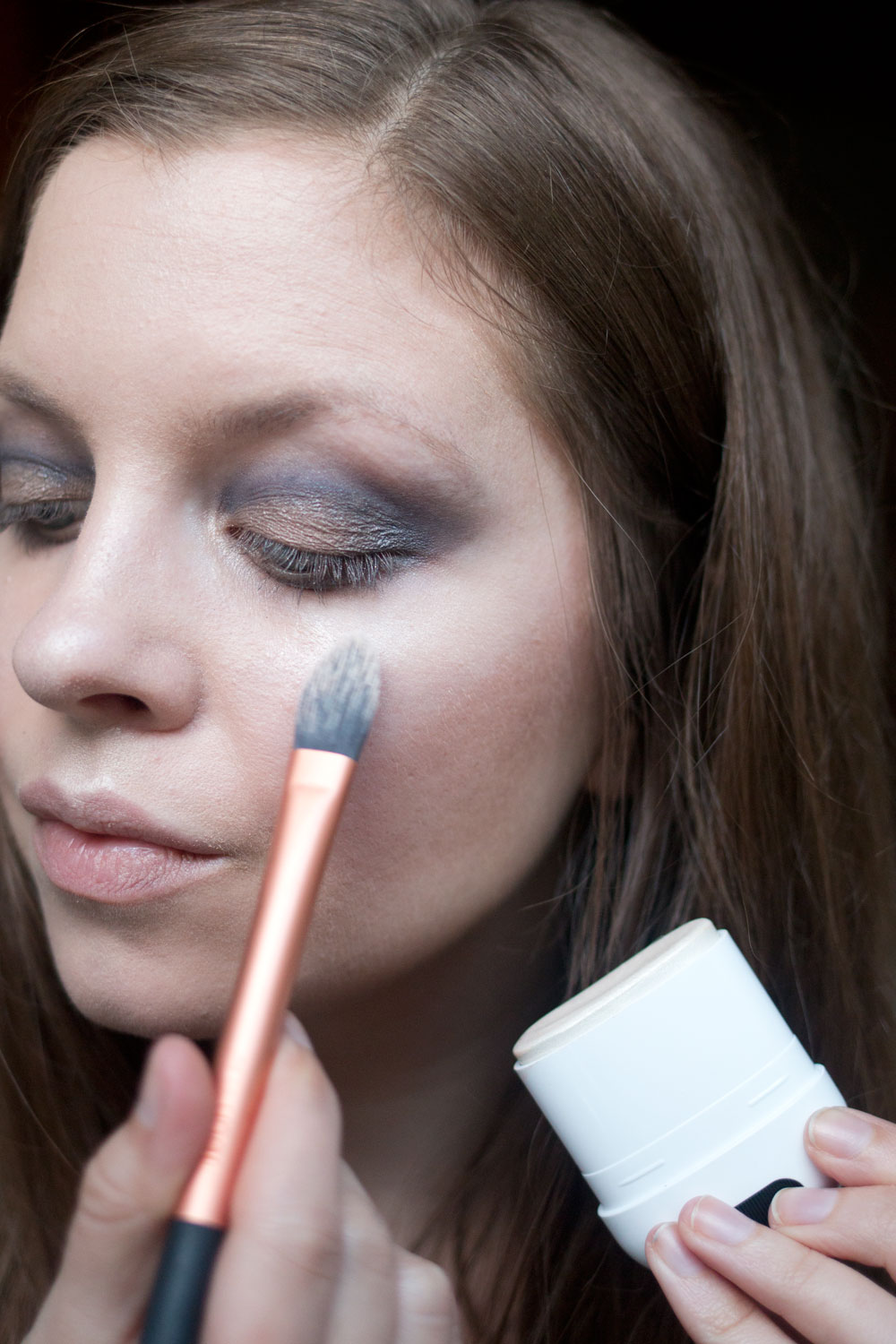 I love the luminosity that Fresh Glow gives the skin, but when summer rolls around I really crave the extra dewiness that highlighter gives the skin. I opted to pop on another high-end highlighter, the new Marc Jacobs Glow Stick in Spotlight that I received courtesy of Influenster. You guys, this is amazing. It looks a bit like a deodorant package, but what's inside is the most beautiful cool toned white gold highlight. Cool toned white gold? Sounds weird, but that's the only way I know how to describe it. I find applying it with a flat foundation brush works well, then I blend it in with my finger tips.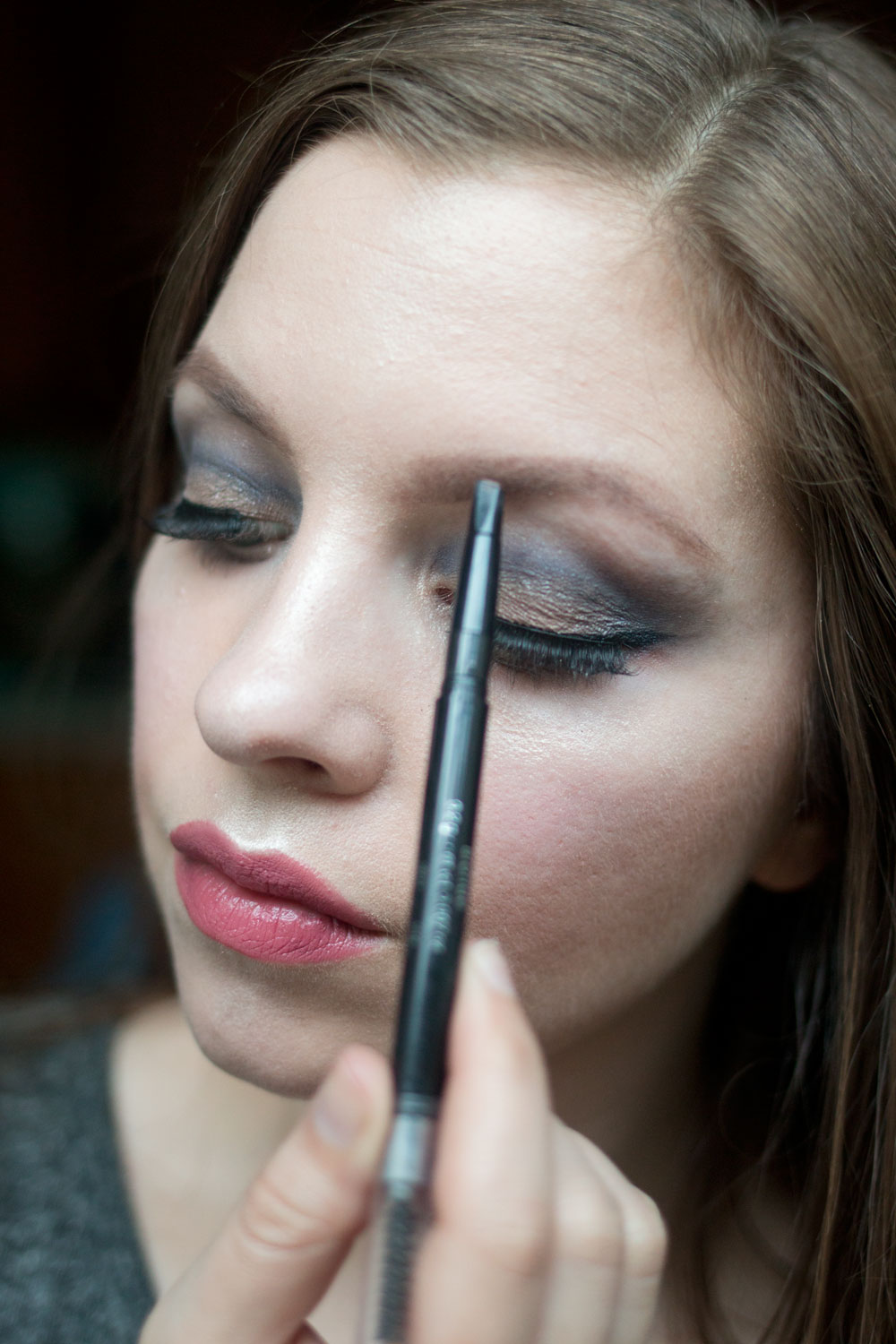 I also filled in my brows with another non-Burberry product: the Ardell Mechanical Brow Pencil in Blonde. It's a thicker angled tip, similar to the newer Anastasia Beverly Hills Brow Definer that I've heard rave reviews of. This pencil is very soft, which means that sometimes little bits roll off, but once it's on, I find the staying power is excellent. I also like the spoolie on the other end of the wand for blending it in.
This was also the time I popped on some false eyelashes. These are the Eylure Vegas Nay in Classic Charm. I wanted something that was subtle and lightweight but would pump up the overall amount of lashes. If that's what you're looking for too, I highly recommend these lashes. They're also incredibly comfortable since the band is so thin!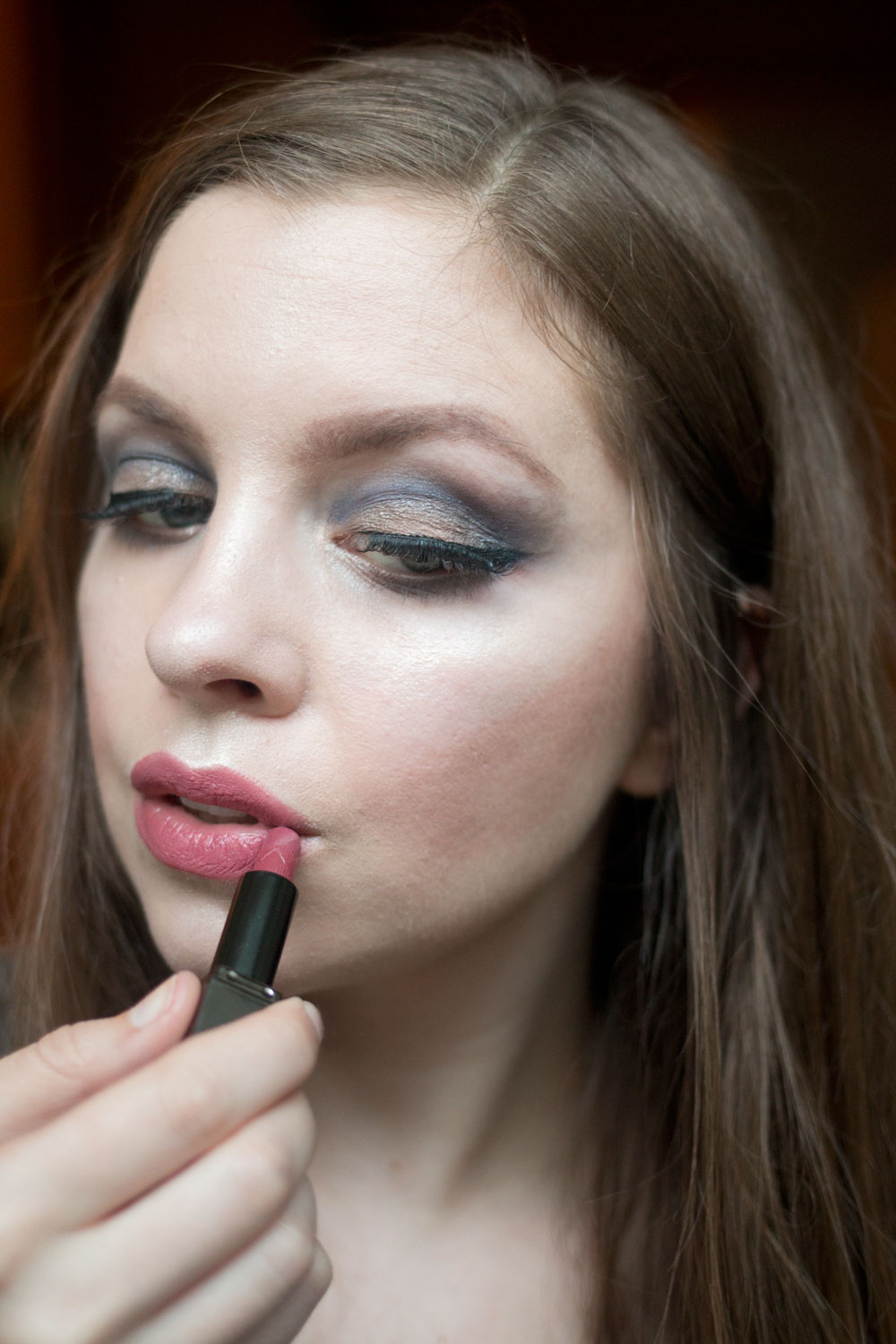 Next, I applied the Burberry Kisses Lipstick in No. 85 Sepia. This gorgeous mauve is the perfect shade for nearly all skin tones and is my perfect "my lips but better" color.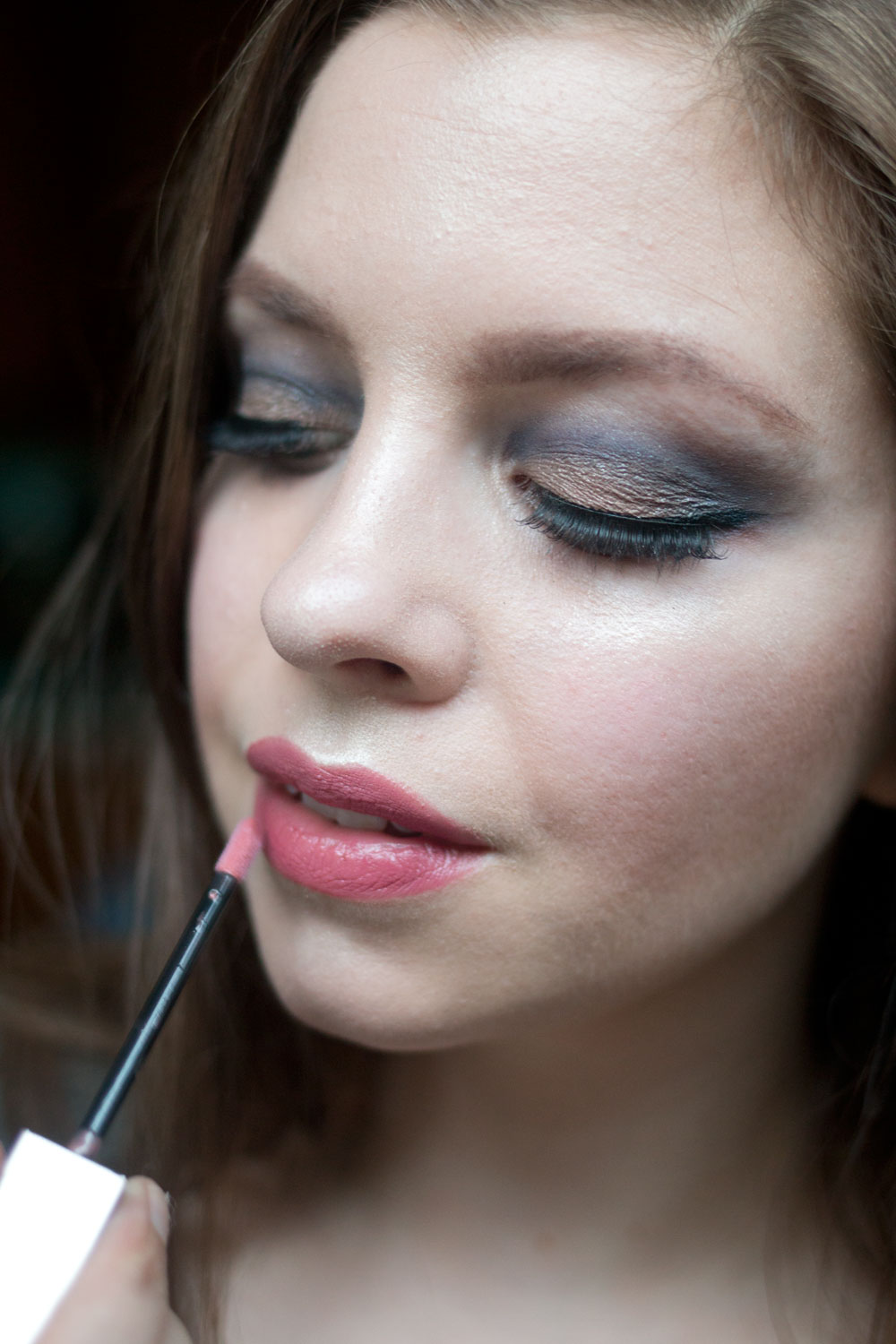 Because it's summer, I thought a lip gloss was only appropriate. The one I selected is the Burberry Kisses Lip Gloss in No. 89 Rosewood. It's a beautiful mauve that compliments the lipstick perfectly. Plus, this gloss is not too sticky or tacky.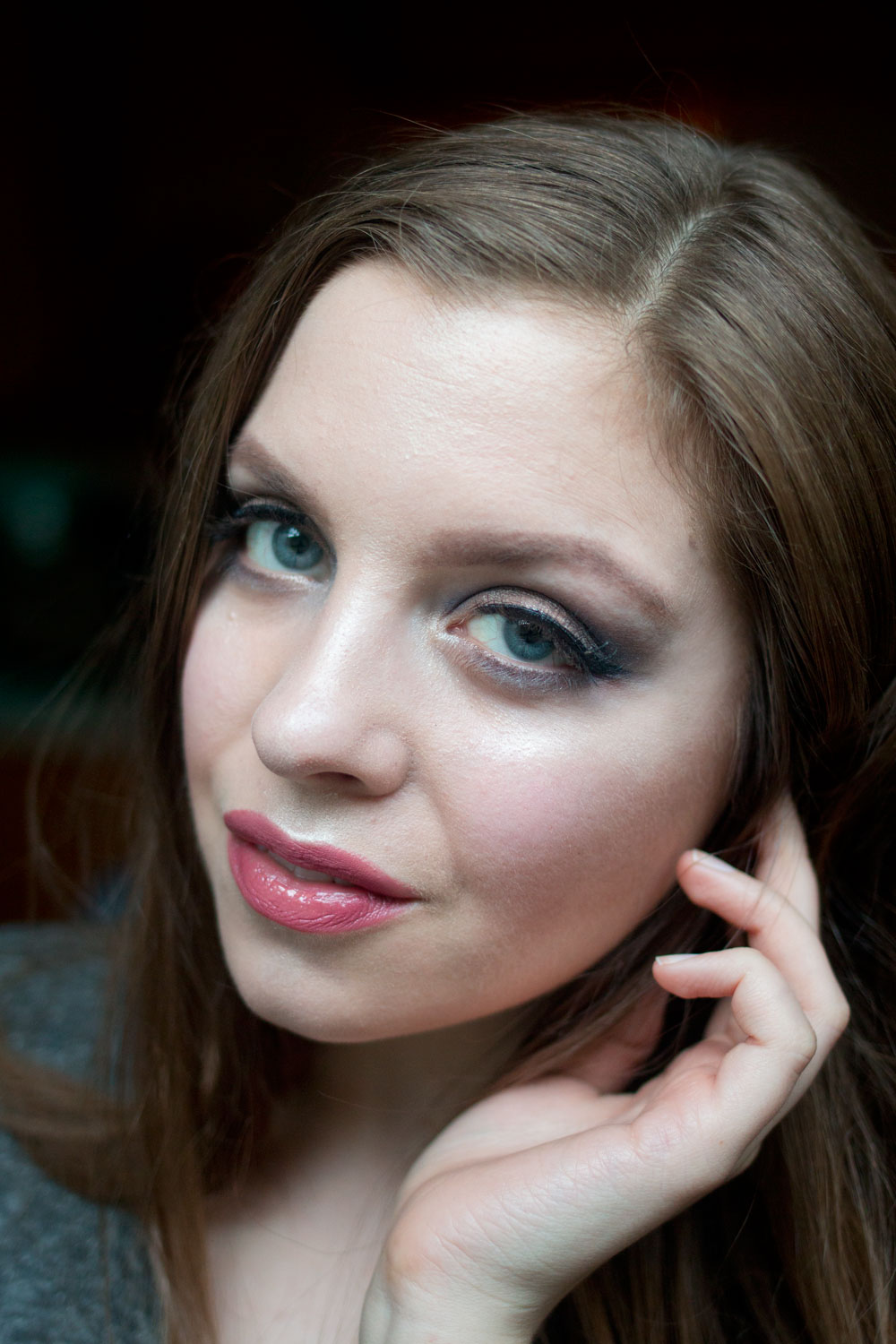 And that's it! Dewy, glowy skin with a cool toned, pop of color smokey eye and the perfect mauve-pink lips and cheeks.
In the mood to win some of these products to try for yourself? You've come to the right place! The first winner will win a 1 oz My Burberry Eau de Parfum perfume, a Fresh Kisses Lip Balm, and a deluxe sample of Fresh Glow in Nude Glow. The second winner will win a full size of Burberry Beauty Fresh Glow in 01 Nude Glow and a deluxe sample of the Nail Polish in 204 Khaki Green. Because of shipping restrictions, this giveaway is open to US addresses only and will expire on August 1st at 11:59 pm EST. Good luck!
Have you tried any Burberry Beauty products? Which were your favorites, or ones to avoid? I'd love to hear about your experiences in the comments below!