I feel like all that I've had to talk about recently is moving. I moved several times every year through college, but I never realized how much different it is to move as a settled adult. Let's just say it was way more work than I ever expected, plus all of the complications that came with trying to prepare a home for sale. Basically, it felt like everything was going wrong and when you're someone who likes to be in control, this can be challenging.
For the record, our move involved several processes. The first was moving out all of our personal items to prepare for sale. Then, we went back in and worked on several repairs that we had been putting off, like installing new flooring in our laundry area, painting areas that had been damaged, and more obnoxiously minor (yet time-consuming!) tasks. The last process was moving ourselves out, and into our new temporary place while the condo was on the market. Lucky for us, it sold in 4 days. However, it also came with an incredibly short closing time, so we had to quickly get the rest of our furniture out that was left for staging and make some very minor repairs that were found during the inspection.
With that said, every move and significant life changes are going to be different. Maybe you're relocating and moving across the country. Maybe you're selling everything and traveling the world. Regardless of what you have planned, I think these tips will keep you sane throughout the process.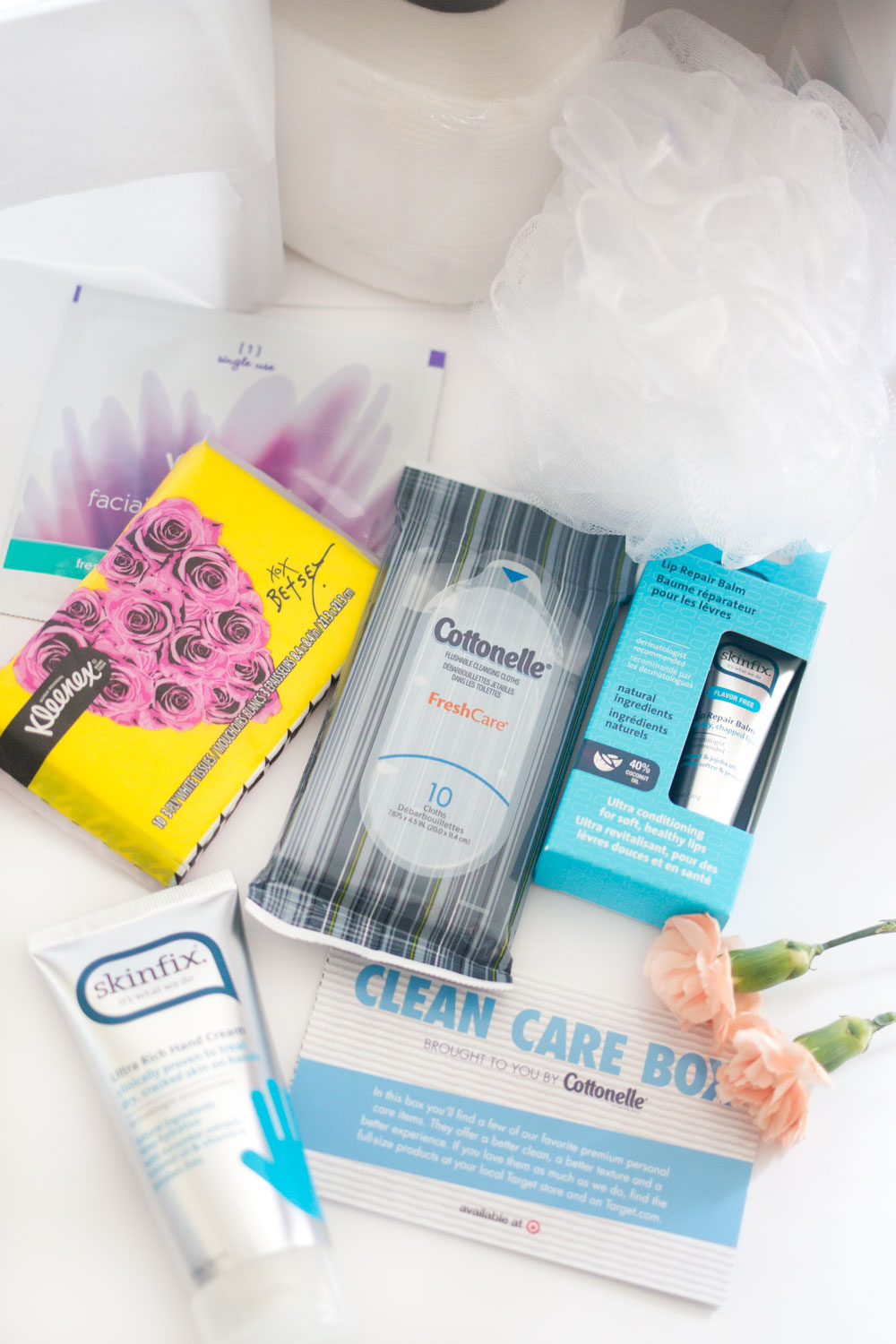 5 Ways to Cope with Moving Stress
Prepare for the unexpected
My number one tip for staying sane is to prepare for the worst, but hope for the best. I know that sounds awful, but when you're relying on others to come through (from movers to repair people to family and friends), it's important to be prepared for things to go a little differently than you originally anticipated.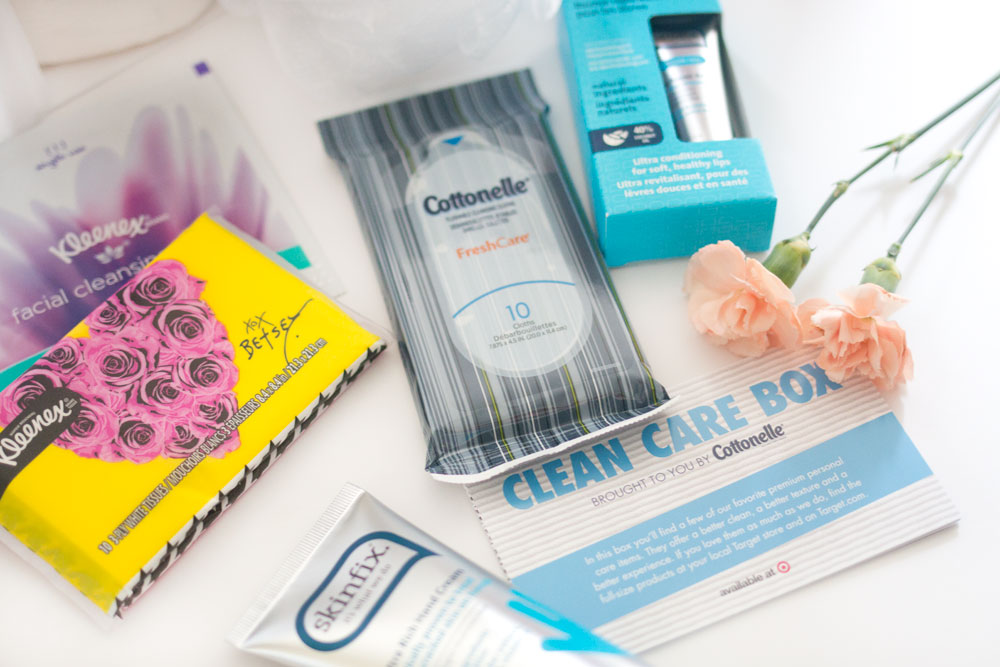 Pack a travel bag with the essentials
Having quick access to the essentials is key. I don't even want to know how much time I waste trying to find basics like toilet paper, face cleanser, and other everyday necessities when we were between places. Packing a bag that has all the things you use on a daily basis will save you time and stress, and what's extra convenient is Target has you covered with the new Cottonelle Clean Care Box. For just $5 you can score a box full of goodies! From flushable wipes to Kleenex tissues to Cottonelle Toilet Paper and SkinFix Lip Balm, you'll have nearly everything you need to be comfortable. And let's be honest, when stress is running high, the comfort that Cottonelle's CleanRipple texture is designed to give you will make you feel even better. Between the soft toilet paper and the flushable wipes, you'll be feeling so fresh and so clean. The Cleansing Facial Wipes from Kleenex will also have you feeling like new again! Your face will thank you for the pro-vitamin complex infusion too!
I was lucky enough to be sent a box from Cottonelle ahead of time, and I did a full unboxing video showing you all the products that are contained inside. If the box sells out, don't worry! You can still grab all of these products here from Target! Taking care of yourself is important, and keeping stocked with useful products from Cottonelle, Kleenex and more is key!
Say yes to self-care
Many times when life is busy and hectic the first thing to go is time for yourself. Honestly, if I hadn't taken time out for myself during this process, there's no way I would have been able to handle it. Living life in a somewhat normal manner by getting together with friends and doing things you enjoy is important. Treat yourself; you deserve it!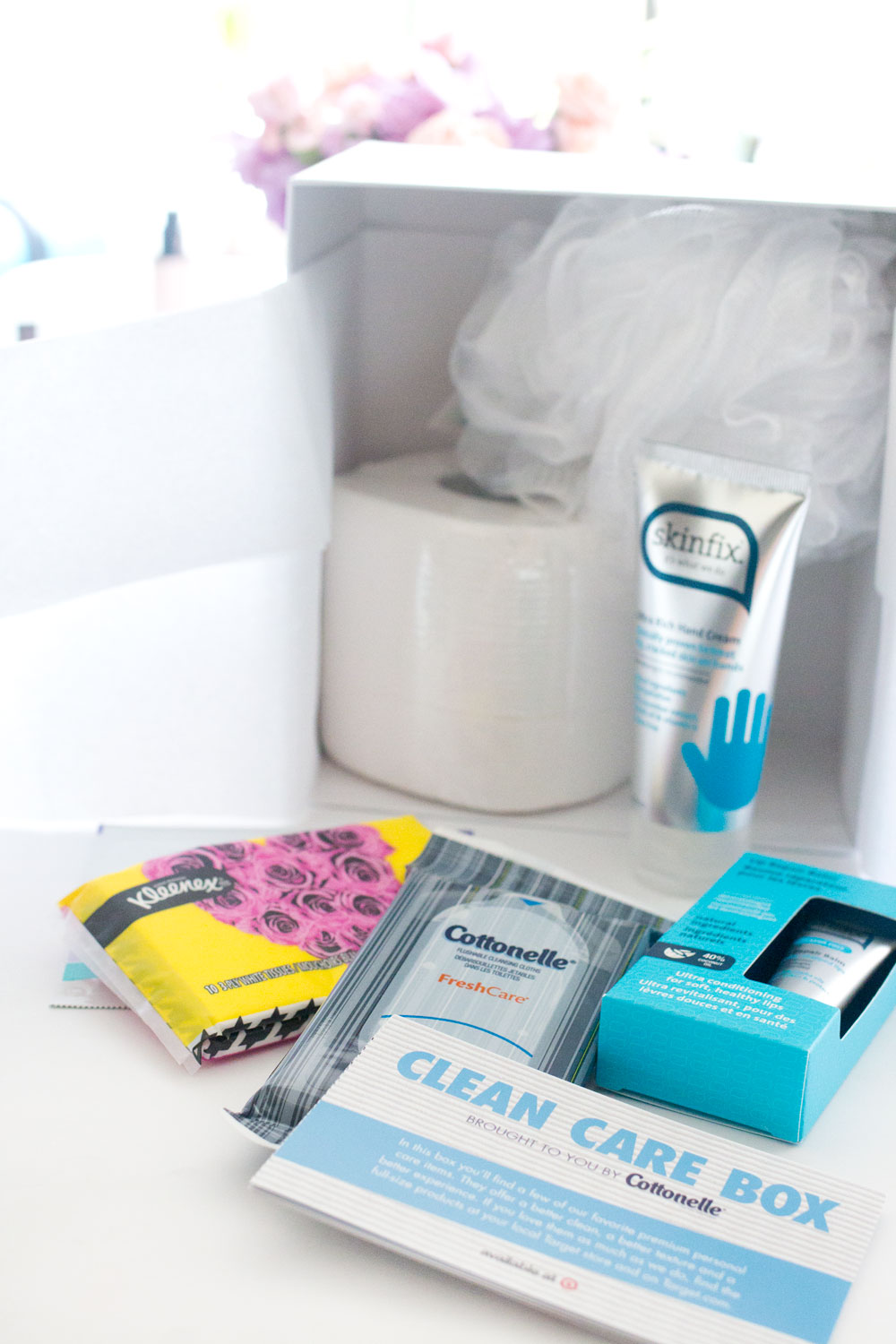 Know that it's okay also to say no
At the same time, if your friends are trying to get you to come continually out with them, or you feel overwhelmed by some of your regular activities, it's okay to say no. I had to take a step back from my blog during this time, and while I didn't want to, it was for the best. Stress is draining, and I knew that if I attempted to blog it wouldn't be content that I was proud of anyway. Know that it's okay to say no.
Don't be too hard on yourself and ask for help
When things go wrong, I often find it easy to blame myself. Doing this is pointless and can be destructive to your mental state. Instead, know that it's okay if things aren't perfect and don't work out in the way you initially expected them to. Try to always have a backup plan and plenty of alternatives. If you need help, just ask for it. Often friends and family will be happy to help without expectations. (Which, thank goodness we had such helpful family members! We couldn't have done it without them.)
Big life changes are stressful. Most of all, don't lose yourself in the process. Practice self-care, have a plan (and a backup too) and know that it will all work out in the end. Don't forget to prepare yourself with the essentials too, and check out the Cottonelle Clean Care Box for a convenient way to have them all to your front door in one neat little package. You can get it for just $5 here!
What are your tips and tricks for making it through a big life change like a move? I'd love to hear how you tackle big changes in the comments below!