Happy Black Friday! I hope you and yours had a wonderful Thanksgiving if you celebrate! Dave and I took off on an adventure over the river (well, Puget Sound) and through the woods to his grandmother's house where we grubbed down on a seriously delicious spread. We'll be repeating our adventure with my family later this weekend, and of course I'm looking forward to watching the entire Gilmore Girls revival, probably twice. Until I have thoughts to share about that (because I'm sure I will, like the last time I binge watched Gilmore Girls and wrote a post about it), I thought I'd share this fun burgundy makeup look I recently created.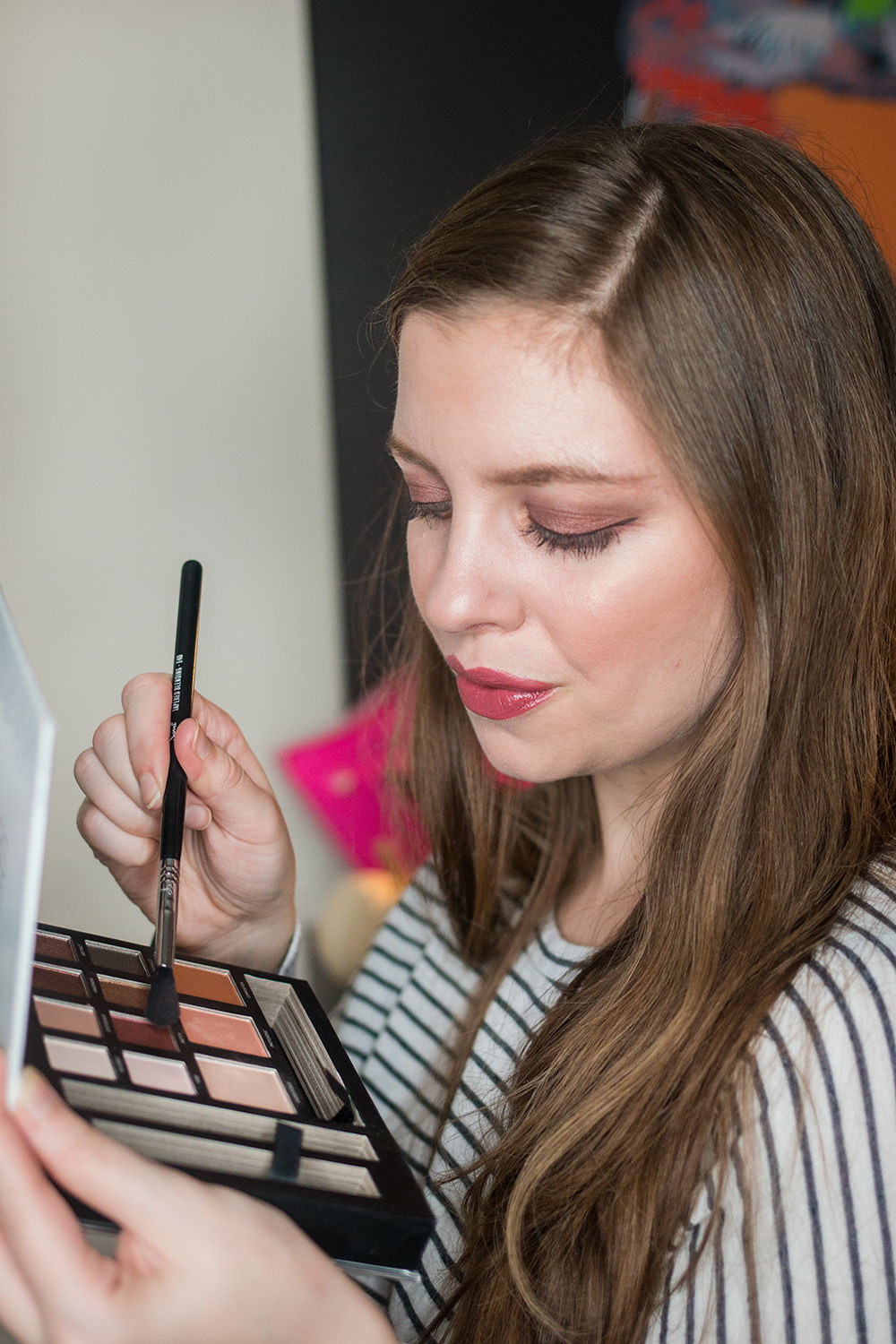 Disclosure: Some of the products in this post were gifted by the brand, and this post contains affiliate links. If you click a link, I may make a small commission at no cost to you. All thoughts are my own!
I've been a huge fan of Pur Cosmetics since they first introduced themselves to me several months ago. As you may know, over time, bloggers are often added to PR lists where they receive packages from brands. While I'm not obligated to try the products, I try to give everything a shot and incorporate stand out products into my content. Sometimes, however, I hoard the products and save them up for one big post where I can tell you ALL about the brand, and so here we are.
In today's post, I'm sharing a get ready with me style video where I walk you through the entire look, from start to finish. The fun thing (or not-so-fun sometimes) about GRWM videos is that I'm not practicing the look, or able to go back and fix or alter things since the point is to just get ready on camera. Overall, I loved how the look came out but I think next time I might try going a little bolder with the burgundy eyeshadow look. I mean, who doesn't love a good burgundy smokey eye? Definitely not this girl.
Pur Cosmetics Get Ready with Me
Pur Cosmetics Review
After trying all of the products on camera and in real life, I wanted to compile my thoughts here as well so you know exactly which items I recommend. Pur Cosmetics is a brand that feels good to love; they're cruelty-free and vegan. Formerly known as Pur Minerals, the brand is rated well by the EWG, with most products scoring between a 2 and a 3 (the lower the score, the better). A few products like lipsticks are rated higher, while mineral-based makeup rates lower. To me, that indicates a clean brand and one I feel comfortable using daily. With that said, I loved most of the products I tried, but like anything else in life, there were a few things I won't be planning on purchasing.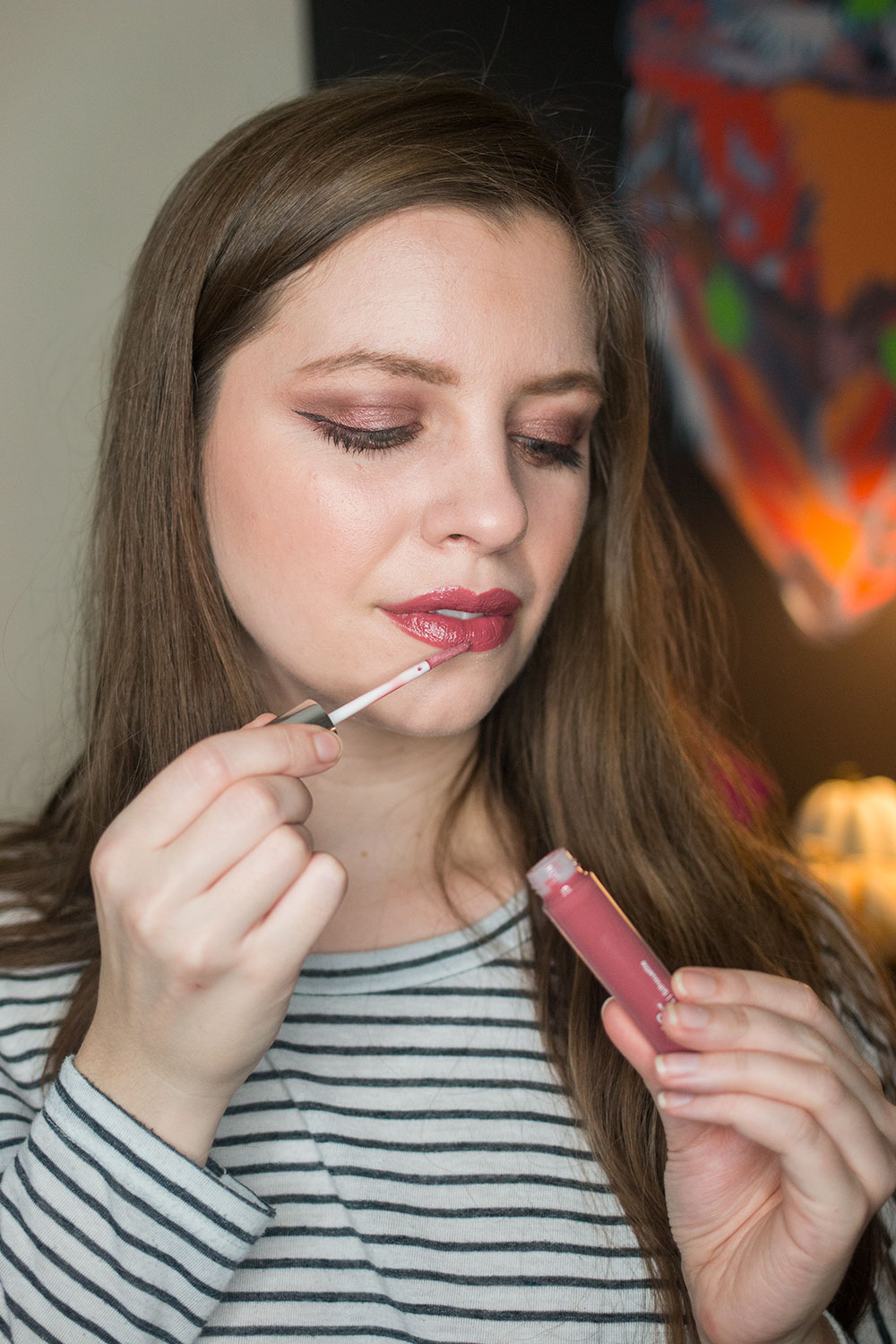 Having only used a one-time use sample, I can only give my first impressions of this product. However, if you need a primer that will fill up your pores without overdrying, I would give this a try. It is thick gel formula that goes on smooth and doesn't cause me any difficulties with makeup application. (AKA it doesn't ball up when you're blending out your foundation.)
A light coverage foundation, the Hydrafluid Water Serum Foundation is perfect for those who are trying to even out their skin and cover very minor imperfections. This would be excellent for dry or mature skin as the foundation formula is very hydrating since it is a very lightweight fluid. My only gripe would be the colors; the lightest color is light which is a bit too dark for my pale skin. It also comes in medium, tan, dark, and deep.
Because I'm a little extra, I actually used two different Contour Sticks in this look. I like to use the Contour Stick in Medium for my under eyes, as I find light to be just a tad too light. I use the contour side of the Light Contour Stick to lightly contour. The contour definitely leans more warm toned, so if you have cool-toned skin this may not be a great match for you, but could make for a good cream bronzer. I think this product is easy to blend out and I've been happy with the results when setting the under eye area with a powder.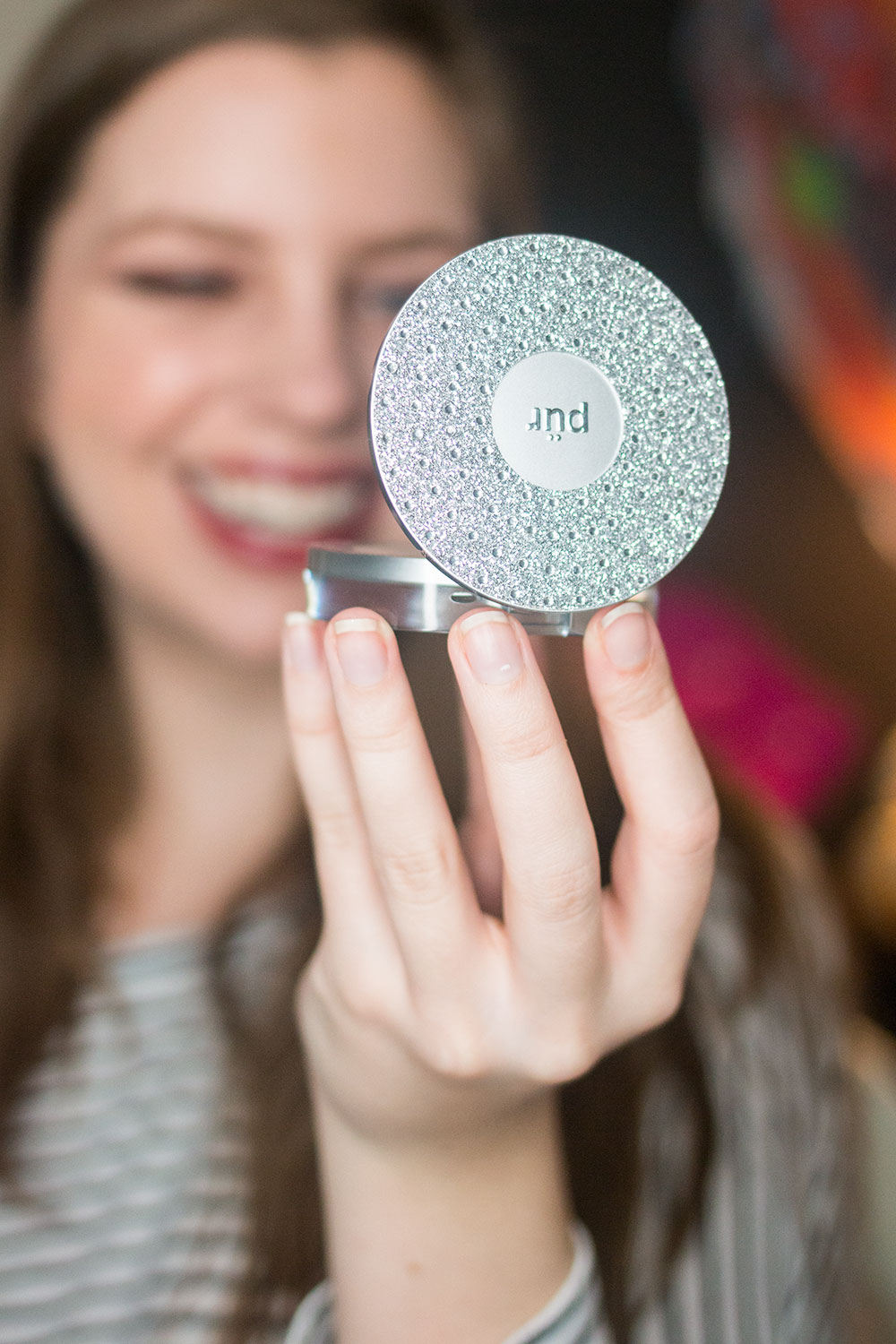 First of all, who can deny that the packaging of the 10th Anniversary collection is totally stunning? A little bling never hurt anyone! ;) What's even better is that the product inside is fabulous too. Pur Cosmetics is known for their mineral makeup and for a good reason; it performs well without clogging pores and wreaking havoc on the skin. The powder looks natural and provides a lightweight coverage that's perfect for those just looking to even out skin tone, or for extra coverage when setting a liquid foundation.
I also used this Foundation in Blush Medium as a blush. I'm fair enough that it adds a beautiful nude-toned warmth to my cheeks.
The brush that goes with the foundation in the 10th Anniversary Collections is also impressive. I have yet to try out other brushes from Pur Cosmetics, but based on this one I will definitely be checking them out. The Chisel Brush is dense but not too dense and is almost like a smaller version of a flat Kabuki. The bristles are soft, but not so soft that they don't hold onto product. It works perfect for placing powder as well as blending out cream products, like the Cameo Contour Sticks, across the cheeks.
If you love a mascara that doesn't leave your eyelashes looking too clumpy or spidery, I think you'll like this one! It lengthens, thickens, and separates the lashes without clumps. I'm assuming that's what the point of a magnetic mascara is; to hold tight to the lashes and repel the others to prevent sticking and clumping. While it sounds gimmicky, I was impressed with the performance and think there just might be something to it!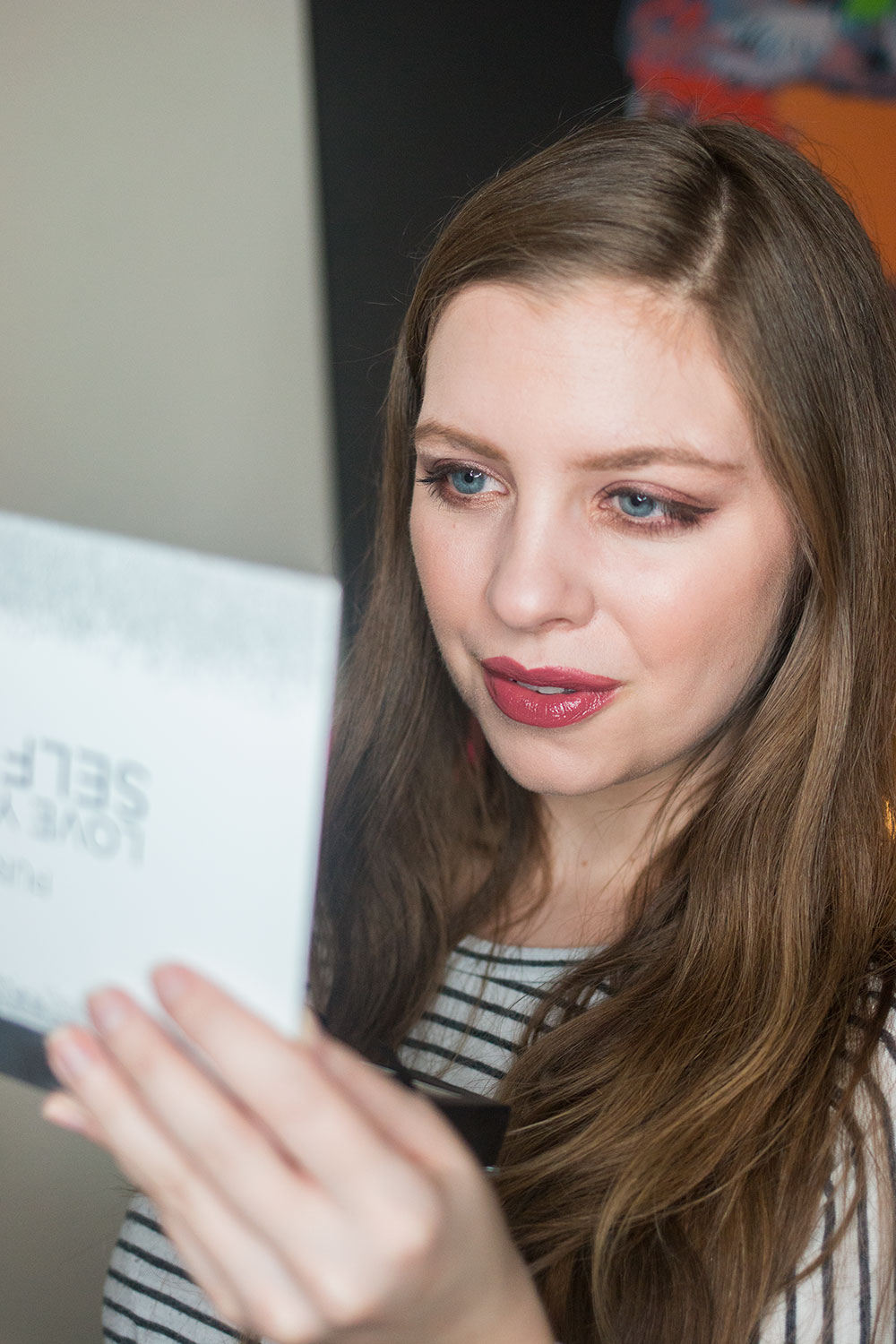 I'm not sure that I can say enough good things about this palette. What's not to love? The eyeshadows are soft and pigmented, the highlight is subtle but pretty, and the lip pencil is soft and creamy and pairs perfectly with the included lip gloss. There are also two other soft shimmer blush and bronze colors that would be lovely toppers, as well as a mini Magnetic Mascara which performs well.
Best of all, one of you will have a chance to try this yourself! Enter to win this palette or a few other goodies at the end of this post.
Unfortunately, I can't recommend this product. I received this in a Boxycharm and was disappointed. Considering how much I love the rest of the Pur Cosmetics product line, this product just falls flat in comparison. The Felt Tip Liner side is alright, but nowhere near the Stila Stay All Day Liquid Liner or the Kat Von D Tattoo Liner. The pencil side is really what was awful, as the formula is dry, hard to apply, and doesn't leave much pigment behind.
Combine the applicator of a brow gel (minus the spoolie) with traditional brow powder, and you have the Browder! Well, kind of. The applicator is a small pointed applicator that carries the product that you brush onto your brows. I love the overall look once blending in with a spoolie, but the initial application of the product can leave you looking a little crazy. Personally, I prefer a brow pencil with a gel, but if you prefer a more powdered or subtle look, it's worth checking out.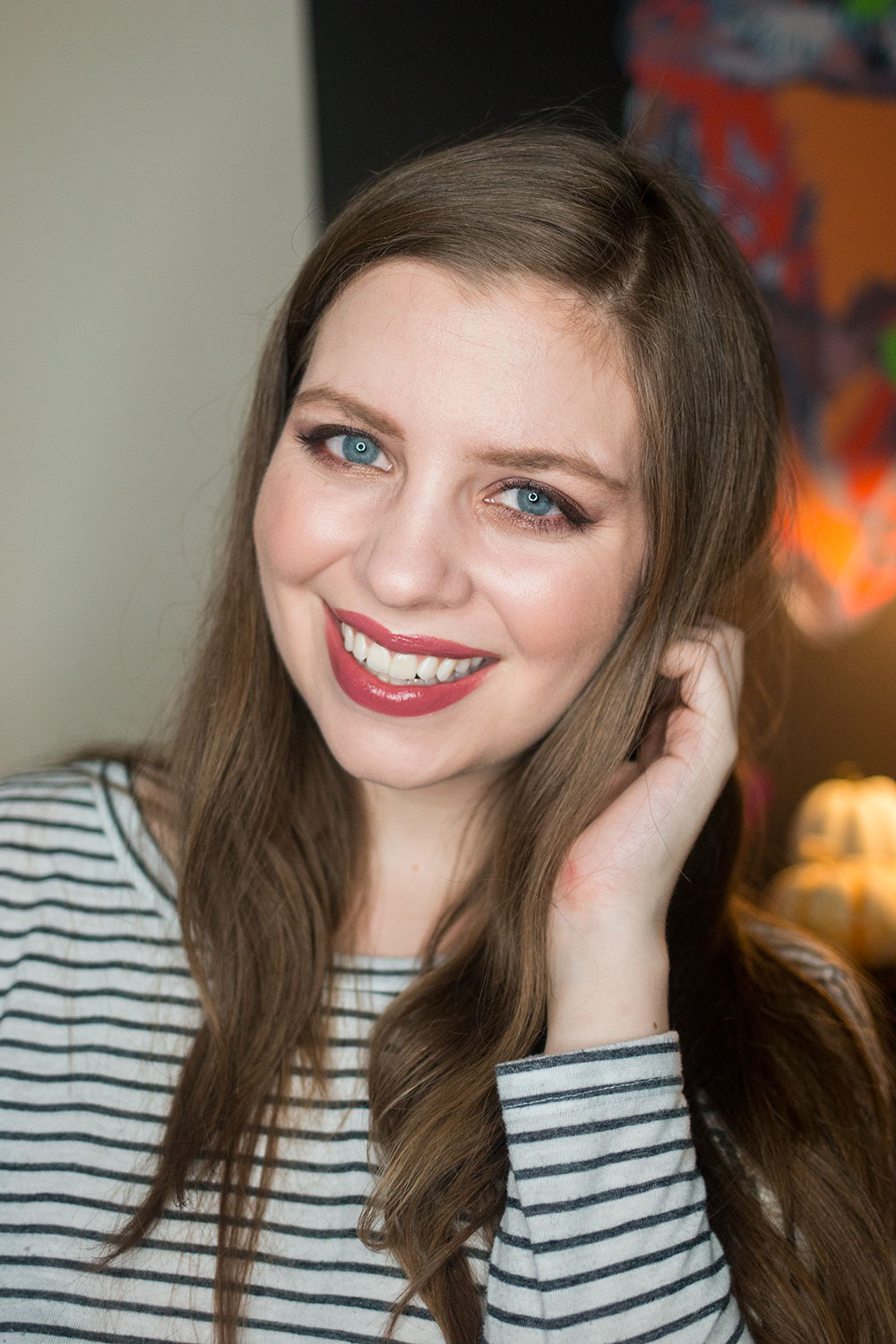 Pur Cosmetics Giveaway!
And now the part I'm sure you've been waiting for… the giveaway! This giveaway will have two winners. I loved the Love Your Selfie 2 Palette so much that I went out and bought another for the first winner, and they will also have their choice of Hydrafluid Foundation in tan, deep, or dark. The runner up will win their selection of the remaining Hydrafluid Foundation colors and a full-size of the Fully Charged Magnetic Mascara! Foundation and mascara were sent by the brand, thank you Pur Cosmetics! Enter to win below before 12/12 at midnight. This giveaway is open worldwide.
a Rafflecopter giveaway