I've come to realize that everyone is busy. Some of us are juggling full-time work and a side hustle. Others are juggling a demanding career and family time. And some of us enjoy a combination of a little busyness from many things, be it hobbies, fitness, spending time with friends and family, volunteering your time, or any other multitude of activities.
The thing is though; I don't want to give up busyness. I, like many of you, enjoy the challenge that being busy and utilizing my time can bring. What I focus on instead, however, is how to hack the things that don't bring me joy. For me, cooking, grocery shopping, and gardening end up high on that list. While I love and appreciate each of those things, I would rather work on my blog, catch up with friends, or work on house projects instead. It's all about balance and finding out where you most enjoy spending your time.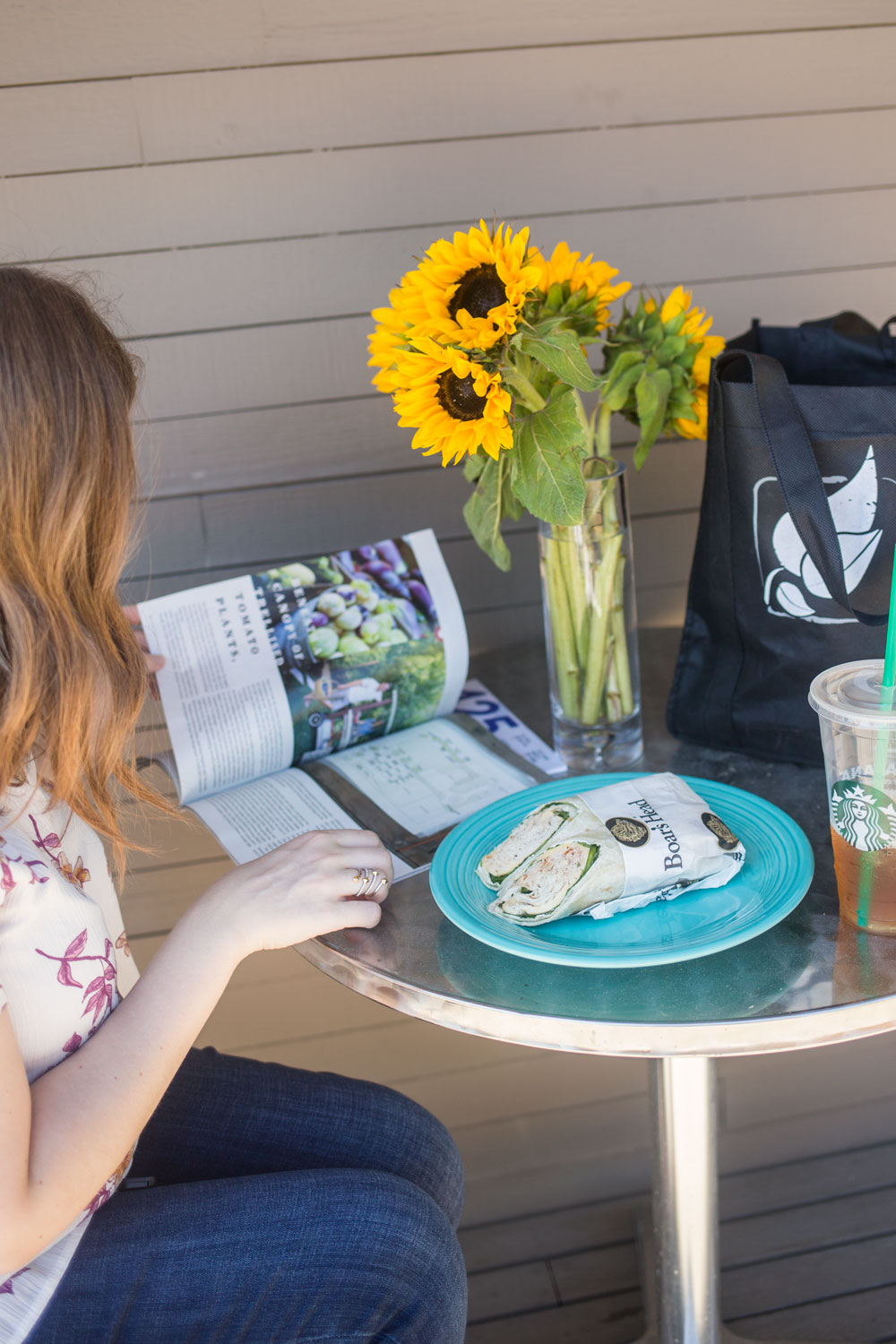 Disclosure: Fred Meyer sponsors this post. All thoughts and opinions in this post are my own!
That's why I'm thrilled I have discovered several life hacks at my local Fred Meyer to keep me a bit saner. Because I've only recently started using a couple of these, I thought I'd highlight a few of my favorites today and how they simplify my life.
Grocery shop from home with ClickList
Have you heard about ClickList? It's honestly the most genius idea and probably my favorite hack on this list. Choose from over 4,000 items from your local Fred Meyer, QFC, or Kroger banner store, add it to your cart, select a time to pick up (typically the next day, but same day pick up is available depending on location and what time you check out!). Then, drive to your local store and park in the designated pickup area.
Not only can you avoid the time-consuming process of grocery shopping, but you can be sure you're not tempted walking up and down aisles by things not on your shopping list. You know what they say, it's dangerous to grocery shop hungry, and this girl has been guilty of that a lot! Plus, there's no extra charge for the ClickList service on your first three orders (after that it is just $4.95). And, if you use your rewards card to sign up, it's easy to add items to your cart that you frequently purchase based on your shopping history!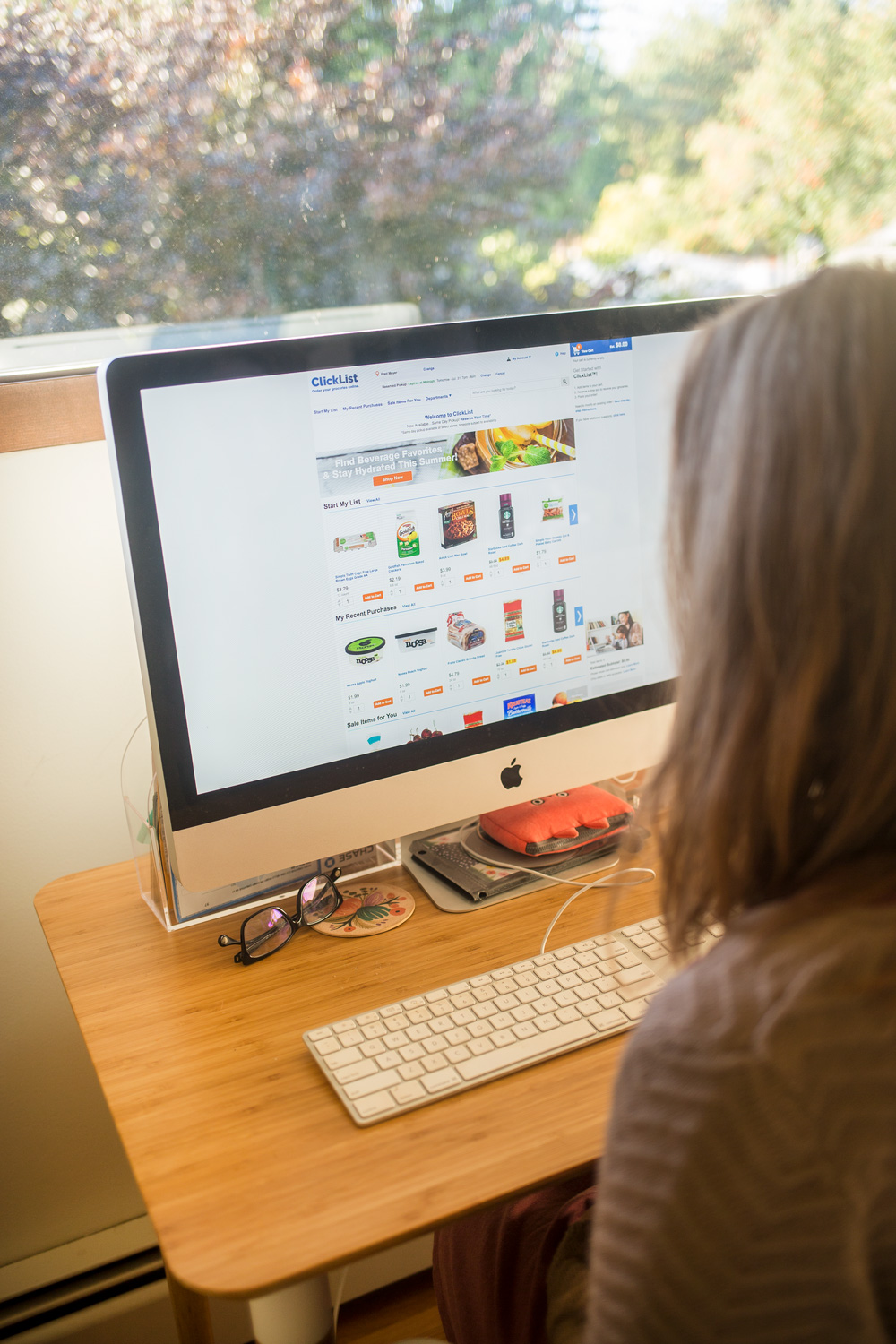 Make dinner in a flash with the frozen meal station
How many times have you gone to cook dinner only to realize you're missing one or two major ingredients? I'm pretty awful at meal planning and having additional dinner ideas for a rainy day, which is why I'm so glad to have discovered Fred Meyer's frozen meal station. Pick an entree (on this shopping trip I went with the Thai Green Curry with Shrimp and Cilantro Lime Rice) and for $7.99 per pound (my local store's price, yours may vary!) I've got a full meal covered.
The directions are easy too; just simmer on medium high heat for 8-12 minutes. I love that I can get the take out taste without the take out prices. It's probably quite a bit more healthy, too!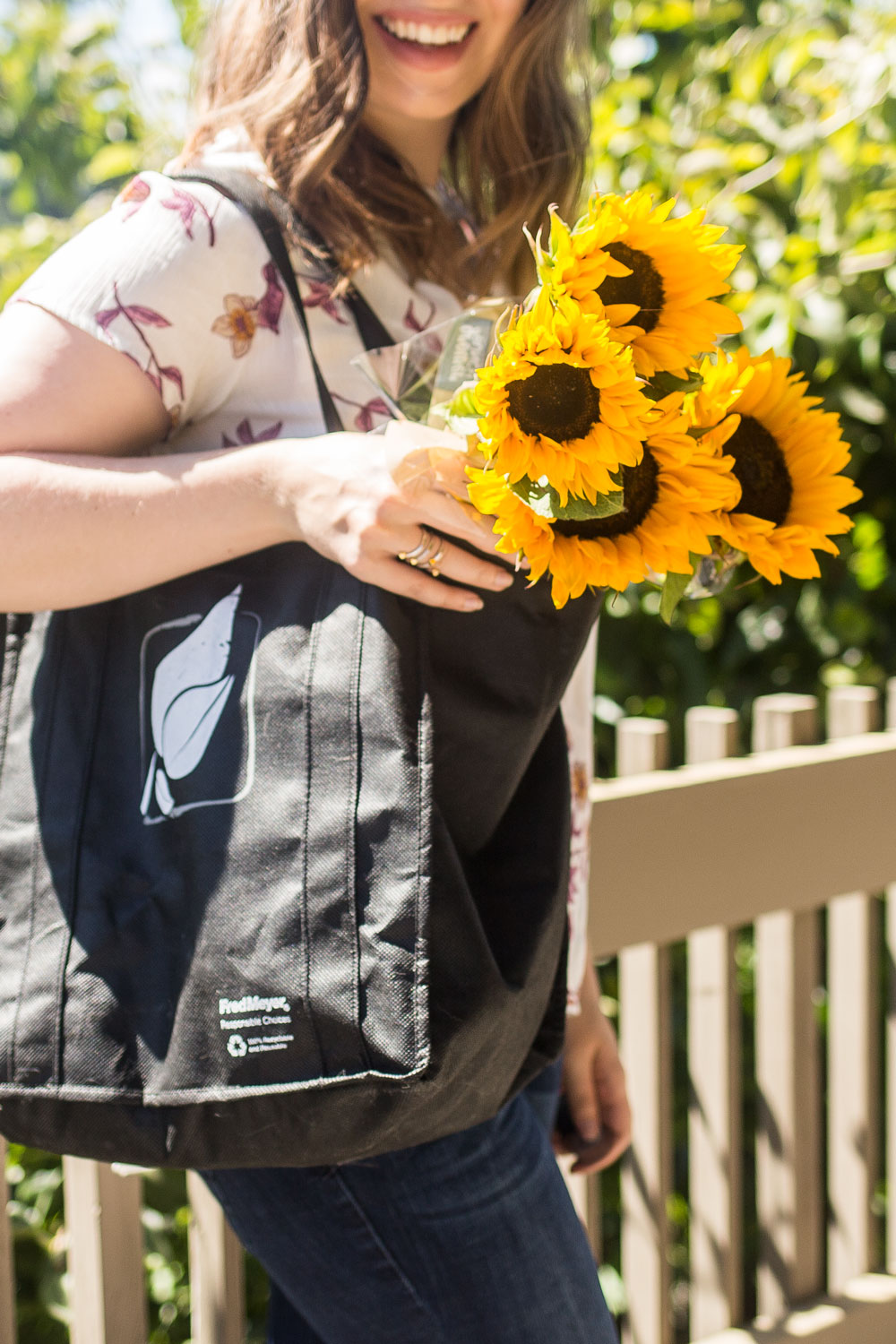 Grab some pretty blooms
In a pinch? I often don't have time or energy to spend putting my bouquet together, and I often don't want to pay high florist prices to do so for me. That's why I'm so glad Fred Meyer offers plenty of flower options. These sunflowers, for instance, were just $4 and would make a beautiful bouquet starter when paired with some of their other flower bundles. For my kitchen window, however, they look great on their own!
Create a cheese plate that is dressed to impress
Have a party to attend? One of my favorite things to bring is a cheese plate. (It's a win for me since I love cheese and often get to keep the leftovers!) If you haven't quite determined your favorite cheeses or what to pair with them, the Murray's Cheese Shop inside your local Fred Meyer, QFC, or Kroger store can most definitely help!
I love that they also offer decorative cheese boards nearby. Pick one up and pop on your cheese, accouterments and you'll be set and impress your fellow party goers without too much effort.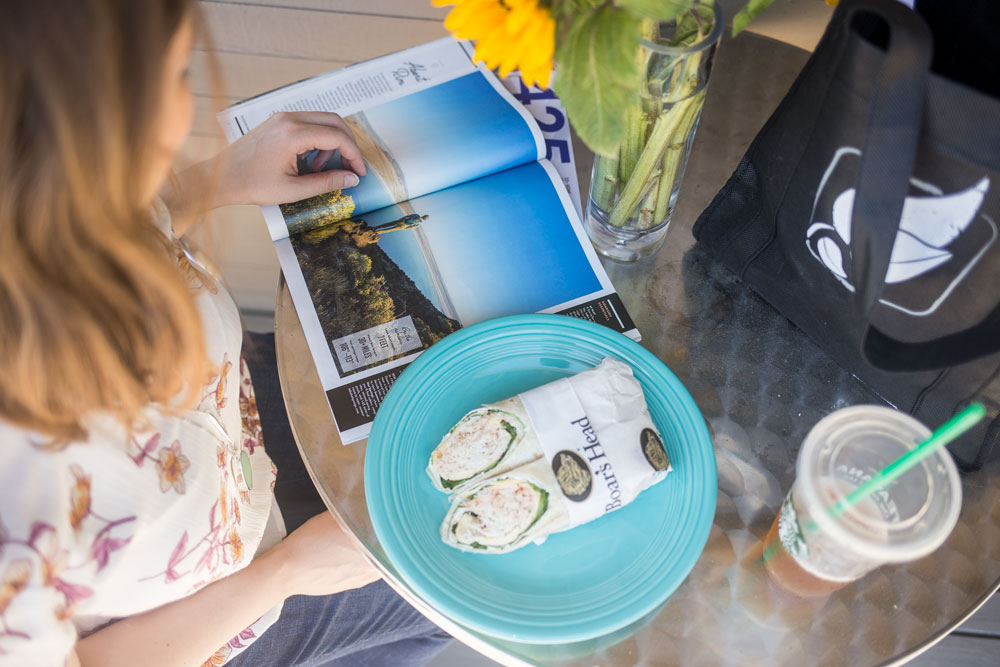 Dessert in a pinch
Speaking of parties, how many times have you been asked to bring dessert without any time to actually prepare one? I know for me that has happened countless times, especially around the holidays. That's why I like to have a backup plan, and my back up plan often involves Fred Meyer's yummy bakery!
You can opt to select baked goodies by the pound (my personal favorite when I'm craving a cookie but don't want a dozen of them hanging around) but this also perfect for picky palates. You can get a different cookie for everyone if you so choose!
The prepared baked goods are incredible too! When I attended the preview of the Fred Meyer Bellevue store back in March, we got to sample some of the cakes, and I can without a doubt say they were delicious! I would not hesitate to pick one up the next time I need a dessert quickly.
Never go hungry again with deli finds
While the deli isn't always the most glamorous place, they sure make a mean sandwich! I don't know how many times I've found myself in a pinch and just opted to run to the Fred Meyer deli for a quick lunch. Choose from a pre made option in the case, or choose to have them custom make you one. Both options are delicious, simple, healthy (depending on ingredient selection, of course!) and budget-friendly.
Not a sandwich kind of girl? I'm also a huge fan of their salads. They have constantly rotating options, from the Watermelon Cotija that I saw yesterday to their healthy and filling super food salad. You can also pick up pre-packaged sandwiches and salads day and night, even if the deli is already closed.
There's nothing like a few easy hacks to make your busy life feel a little less busy! If there's anything I've learned about juggling full time work, buying a house, blogging, and still having time for the fun things in life, it's that hacking your way to increasing the number of hours in your day is important! For me, that means cooking hacks that save me time in the kitchen, ways to spend less time in the grocery store while still being able to eat healthily, and knowing I can count on my local Fred Meyer to save me when I need a quick dessert or cheese plate to take to an event.
Are there any life hacks you've discovered to help with busyness? How do you manage it all? I'd love to hear about how you stay sane while busy in the comments below! :)
This is a sponsored conversation written by me on behalf of Fred Meyer. The opinions and text are all mine.