Summer is often a time when my skin gets neglected. From taking walks in the sun to forgetting to drink enough water, my skin is often going from one extreme to another. One day I'll be battling sweat, grime, and oil, and the next day my skin will feel more like the Sahara Desert. Often, this can cause me to flip flop between different skin care products, trying to find just the right blend of lotions and potions to make my skin feel somewhat normal.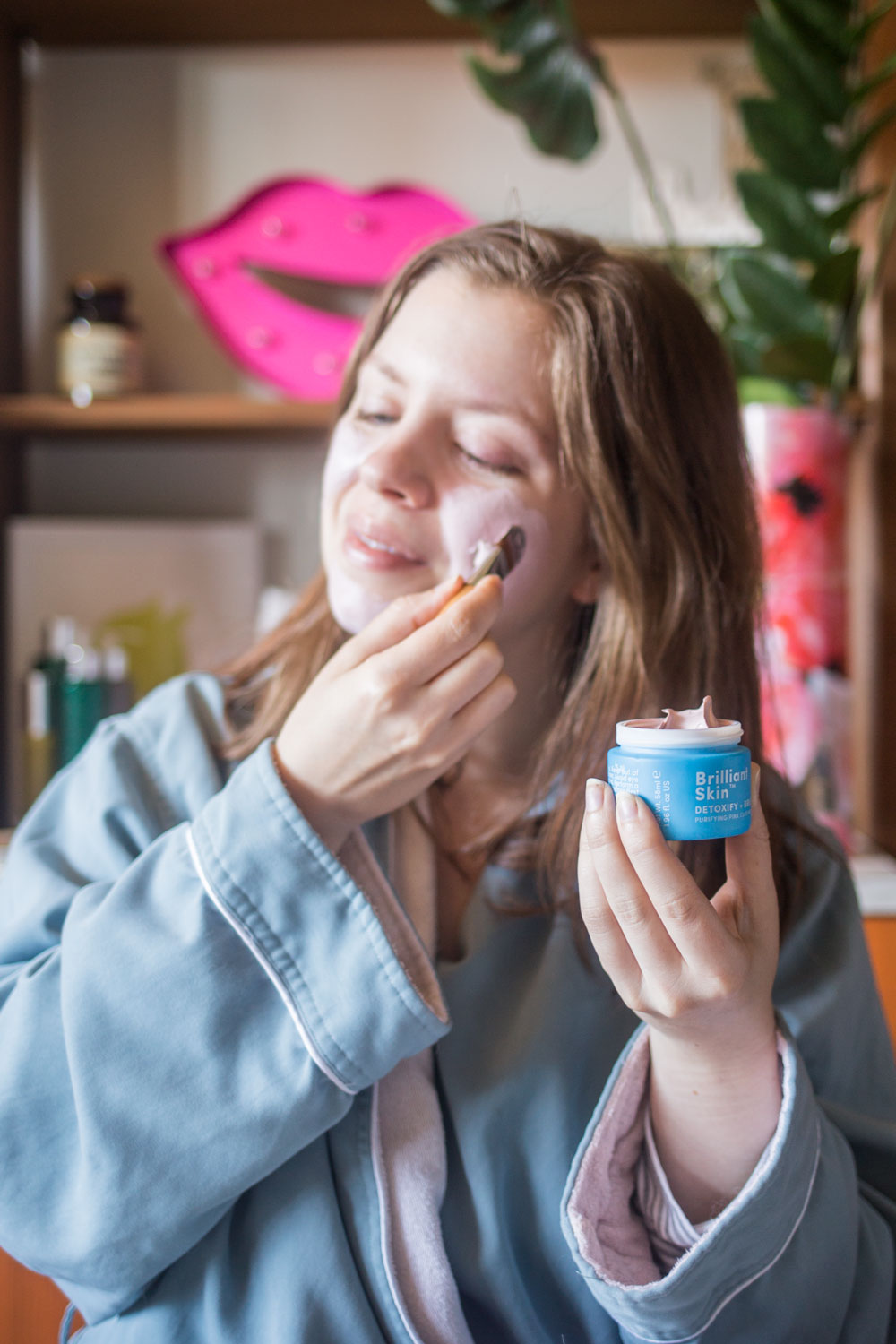 Disclosure: Thanks to Sand and Sky for sponsoring today's post! All opinions are my own.
Even with a busy summer ahead, that doesn't mean my skincare routine falls by the wayside. In fact, during busy and stressful times, I find treating my skin right of paramount importance. Stress causes breakouts, which leave dark marks and pigmentation issues behind. Better to prevent it before it happens, right? That's why maintaining a skincare routine is so important! Today, I thought I'd share with you 5 things I've found that help me keep my skin looking clear and glowing during the summer months!
Drink plenty of water
If there's one thing I'm guilty of doing on a regular basis, it's not drinking enough water. When I'm busy around the house, I often don't notice how thirsty I am until it's too late! Don't be like me and make sure you're getting at least 6 glasses of water in every day. For me, that often means filling up a water bottle and carrying it around the house with me so I have a constant reminder to drink up!
If you're not a big water fan (might sound weird to some, but I used to hate to drink water!) try adding fruit like blueberries, oranges, lemons, or strawberries, herbs like fresh mint, basil, or rosemary, and ice cubes to make it into a treat! I also love putting my water bottles in the freezer so they're extra cold and refreshing.
Give your skin a detox
An important part of skincare for me is always masks! When you have troublesome skin (be it oily, dry, or a combination of both) masks go above and beyond your daily skincare routine to treat problem areas. My personal go-to mask lately has been from Australian brand Sand and Sky! They have a unique clay mask called the Brilliant Skin Purifying Pink Clay Mask that is made with botanicals and leaves skin feeling fresh and glowy! The pink clay and botanical blend removes toxins, clears skin, and shrinks pores. In just ten minutes, it does an amazing job of detoxifying, invigorating, refining, and brightening the skin. Best of all, it's made with no nasties, and it's paraben and cruelty-free!
Even just using it one time per week (which would be my recommendation if like me your skin errs on the side of dry!) I've noticed a reduction in dark spots, my skin looks brighter, and I've yet to have any new breakouts. I'm always a little skeptical when it comes to "detoxifying" masks, but if they all gave me these results I probably wouldn't be! Bonus points that the mask only takes ten minutes.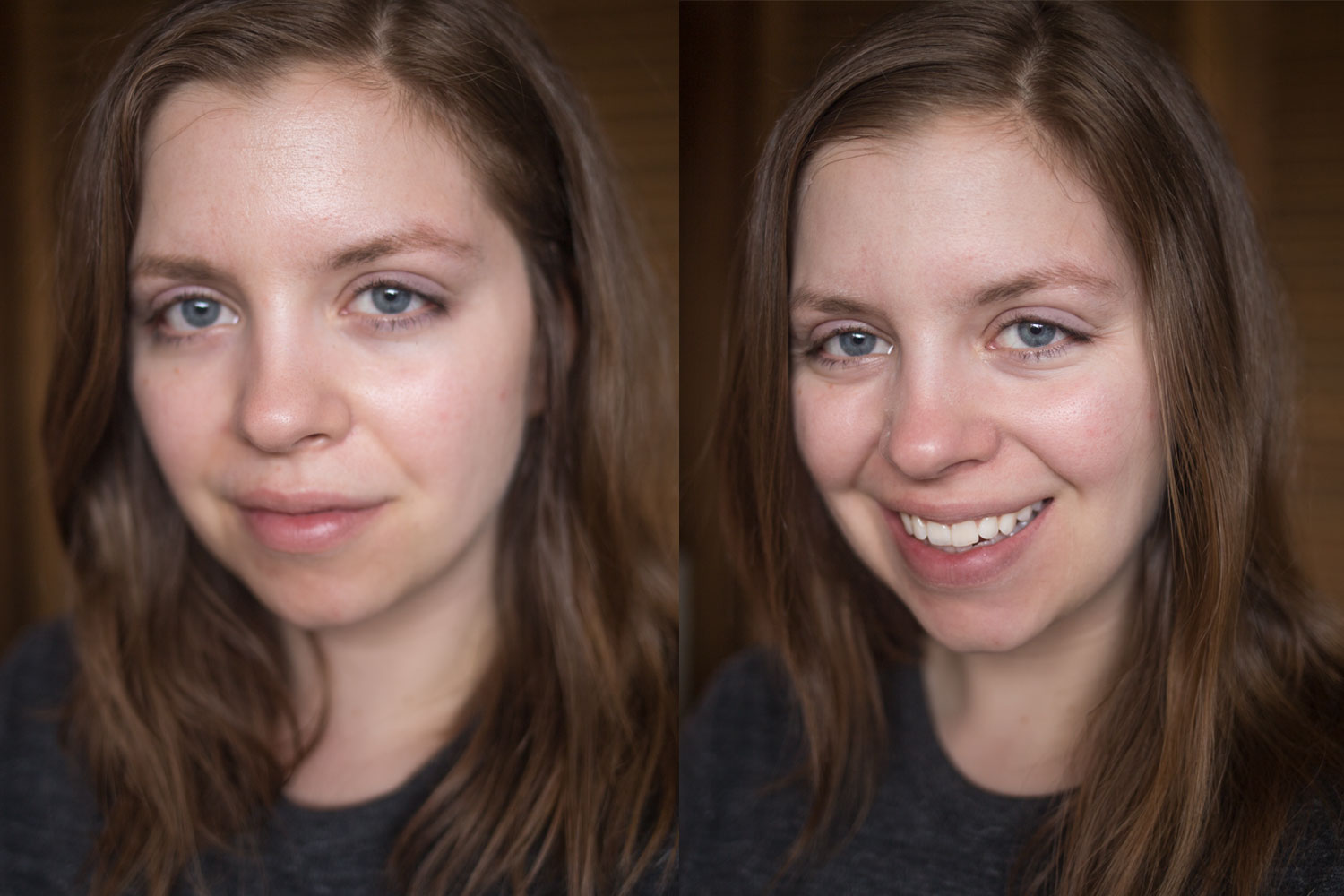 Before on the right, a little greasy after waking up! After on the left, oil is reduced and my skin is feeling nice and clear!
You can find the Sand and Sky Pink Clay Mask here for $49!
Practice self-care
I recently wrote a whole post about how important self-care is, and this is your reminder. It's important! I notice when I'm not focusing on myself and giving my body what it needs, my skin suffers. I break out, I get dry, my skin looks fatigued and dehydrated. It's important to take time every day to care for yourself and give yourself a break. For me, my skincare routine is an important part of self-care. Making sure my skin is being treated kindly does my whole body good!
Get a good night's rest
This has been a tough one for me lately with everything we have going on related to our house, but sleep is so important for our overall health, our skin, and our well-being. I believe that skin health is a reflection of everything else going on in the body and the mind. If skincare was all that worked, then anyone that didn't have a full skincare routine would be breaking out! Fortunately (or unfortunately for those of us who are breakout prone) that's just not the case. Overall health begins with a good night's rest. Get your 8 hours of sleep a day (or as close to it as possible) and I'm sure you'll see a difference in your skin!
Sneak in a workout
Just like a good night's rest, exercise is important for overall health and well-being. Exercise releases endorphins that make us feel good and increase our overall energy over time. If exercise isn't your thing, I get it. It's not mine either. That's why I look for simple hacks to add exercise into my daily routine. I try to walk more when I'm downtown at work, and I try to take the dog out on longer walks, especially when it's sunny but not too hot out. I choose to walk up hills to get my heart rate up and will occasionally add short sprints into the mix. When the weather isn't great, I look to yoga and cycling classes to get my exercise in. You don't need to spend hours at the gym to make a positive difference to your exercise routine!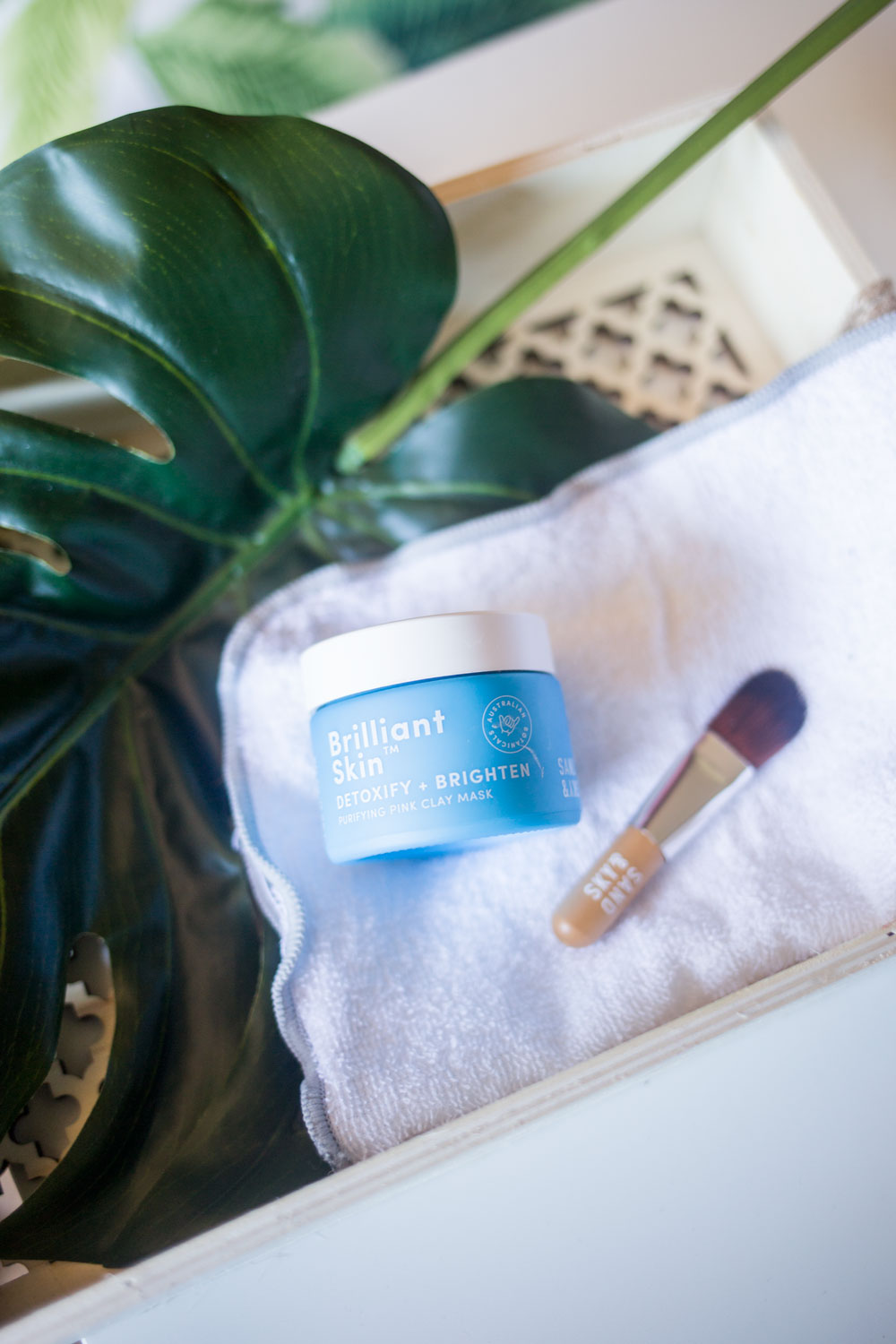 If you're like me and find summer a busy time where some of your routine goes by the wayside, I hope these 5 simple ways to treat your skin right help! Even small changes can make a big difference over time, and I challenge you to try at least one (if not more) of these to see if they help! Don't forget to check out Sand and Sky for all of your masking needs, too! If you haven't seen the detoxifying power of pink clay yet, then you're in for a real treat!
How do you care for your skin during busy or stressful times? Do you have a secret weapon product that makes a difference for you, or is it a combination of things? I'd love to hear about it in the comments!