As a self-described tech nerd, something that surprised me about our new house was all of the connectivity issues we noticed right off the bat! Maybe it's the older neighborhood, but we quickly found that the cell service left much to be desired. We knew we had to get high-speed internet access installed right away and counted down the days until our installation date. Even after that happened, we still noticed dead zones and connection problems throughout the house and outside. The first time I worked from home, I took my laptop to work outside (I mean, it's summer, might as well enjoy it!) and I couldn't even get online. So much for getting work done!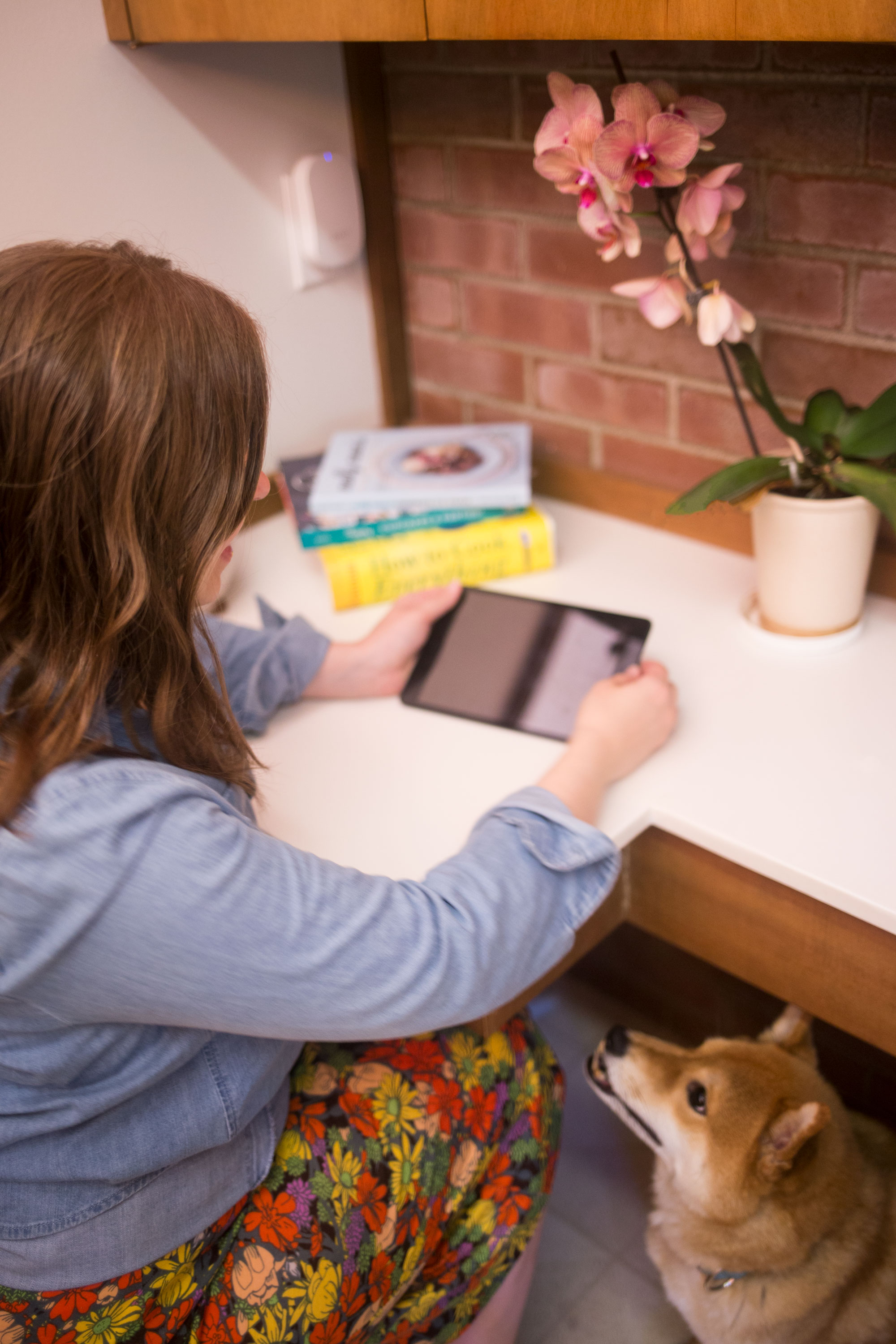 Disclosure: Thanks to eero for sponsoring this post. All opinions are my own!
Immediately I knew we had to fix this problem. What's the point in having a great outdoor space that's perfect for working in when you can't even use it?! I quickly went to work on finding a solution and searched on Amazon for the best home WiFi set up. That's when eero popped up. And then I saw them again on ProductHunt. And then, I had the opportunity to partner with them! You could say it was fate. Or just some really, really good luck.
How to Improve WiFi Connectivity in your Home // eero Review
Try eero for yourself! Use code HELLORIGBY to get free overnight shipping with the purchase of an eero System. Be sure to select overnight shipping at checkout!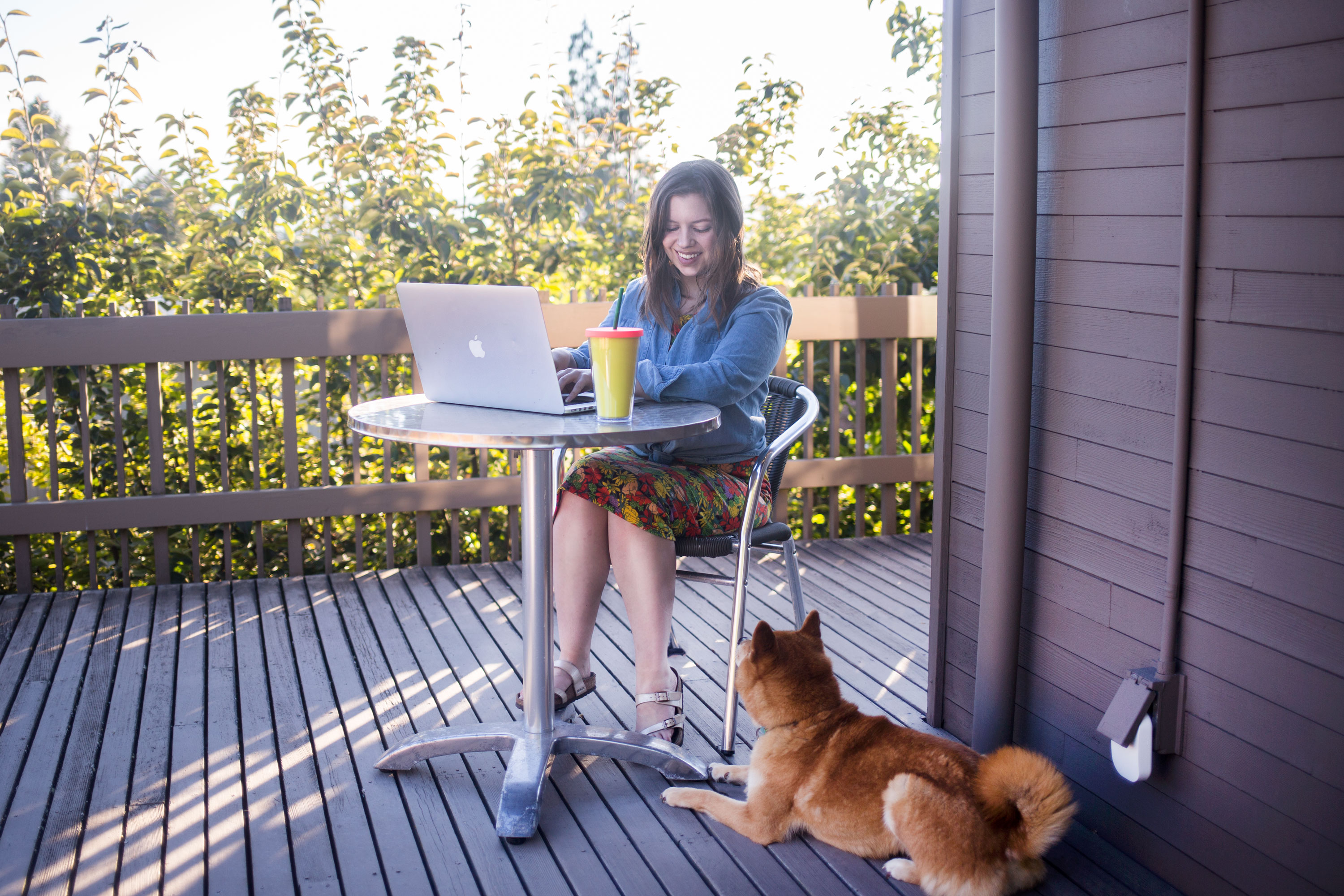 I was thrilled when I received the eero Home WiFi System in the mail. The eero system is good looking; they're compact, white, and chic. They're sure a lot better looking than the modem we currently hide in the basement! Trust me, that thing does not blend in with the home decor.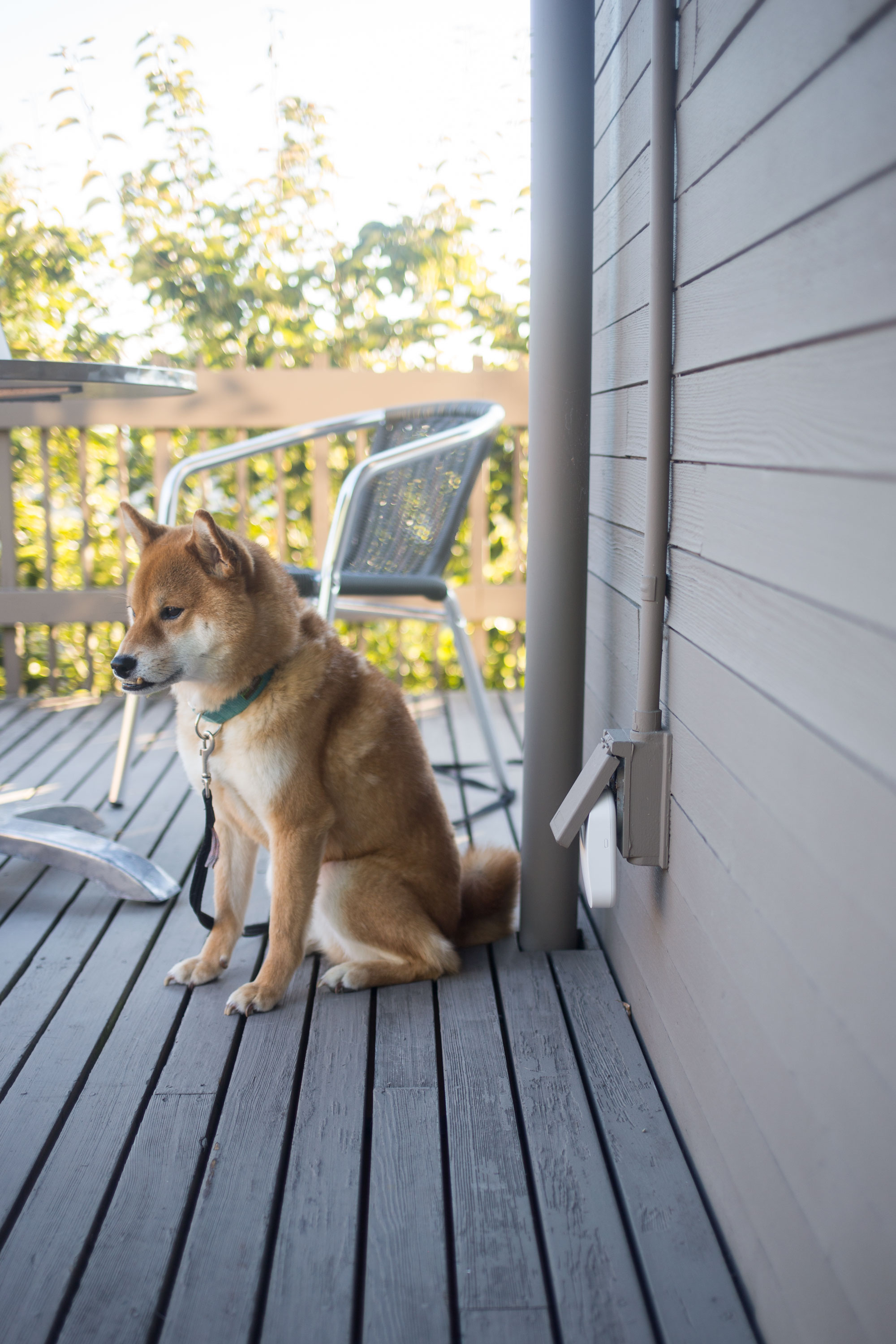 In an age of streaming everything, I also noticed that we had laggy internet in spots like our kitchen, my office, and our bedroom. What's so great about eero is that you can set your eero up in one highly trafficked room, and you can set up beacons in other points in the house. They're just a simple plug into the wall, so they can easily be moved from room to room if needed. Improving the WiFi in our kitchen, for instance, was a huge priority for me since I watch videos while I cook and clean.
The eero system, unlike your modem or router, can blanket your house with its own mesh WiFi system. It covers every nook and cranny. I haven't tried every single nook and cranny in our house, but I can say without a doubt it's improved our WiFi coverage dramatically. Where I was once only receiving 1 or maybe 2 bars of connection on my devices, I'm now seeing full bars. The outdoor spaces where there was once no WiFi now has connectivity too! No more buffering or slow loading for me. Bonus points that setting up the eero System in our home only took about 10 minutes.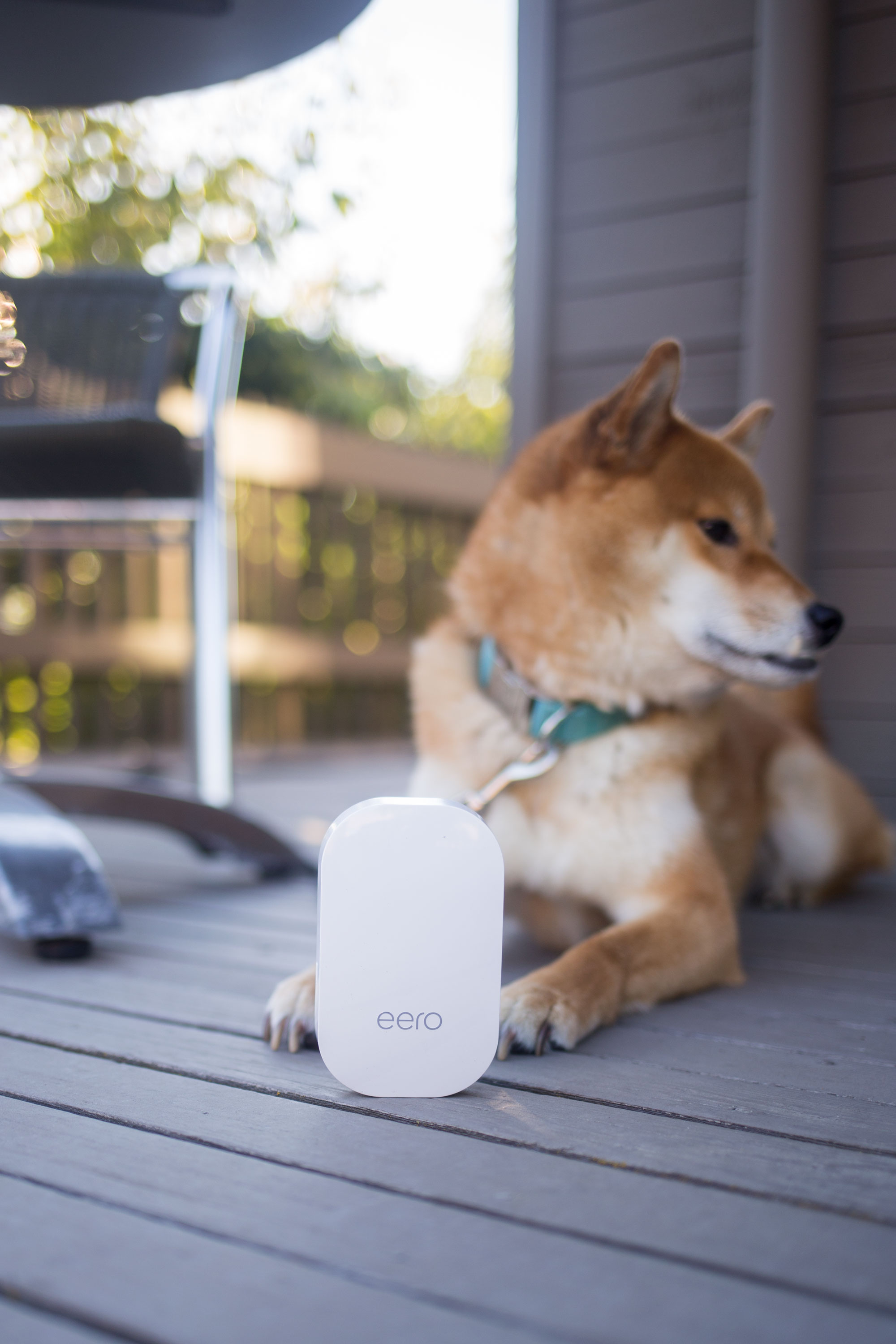 Plugging in my eero Beacon was as easy as 1-2-3. First, I downloaded the eero App. Then, all it required was plugging the eero into my current modem-router combo, then placing the beacons in different rooms where we needed better WiFi coverage. Once we were all set up, we could find tune the set up by using the app, available for iPhone and Android. Parents will love that they can set up parental controls, and I love that I can set up a guest network for people coming and going from our house, such as contractors.
Try eero for yourself! Use code HELLORIGBY to get free overnight shipping with the purchase of an eero System. Be sure to select overnight shipping at checkout!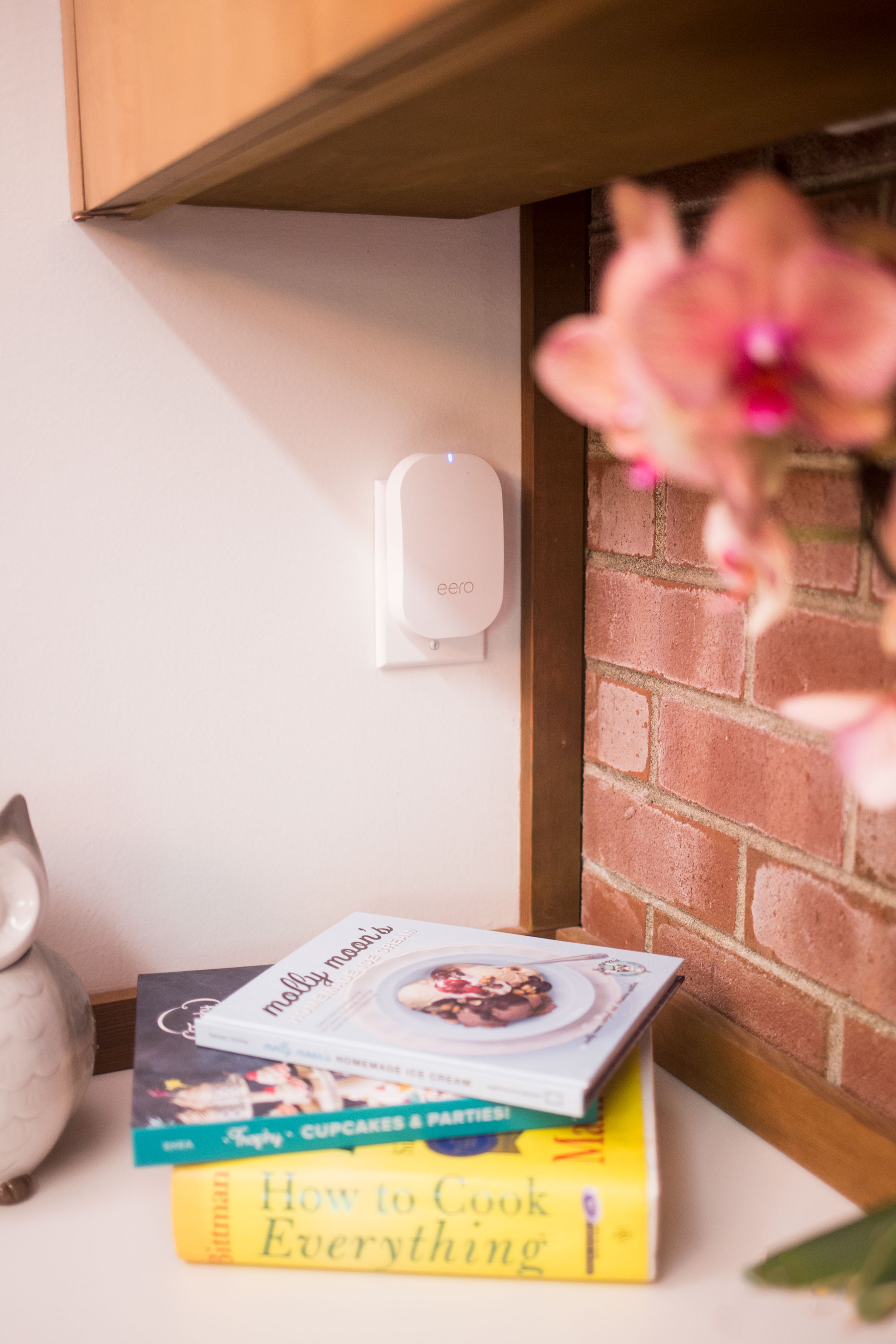 eero ensures we have reliable coverage in every room of our home, so now WiFi can fade into the background so we can get back to work, watching videos, and surf the web without a second thought. We love the simplistic elegance of the system, from its appearance to the quick and pain-free setup. But most of all, I'm just excited to be able to work outside in the sun while it lasts!
Have you tried eero before? Have you experienced WiFi or other tech issues in your home? How did you solve them? I'd love to hear about your own home tech problems in the comments below! :)