As bloggers, we've all received these. Sometime, five a day, sometimes none. You know what I'm talking about… the infamous and ever ambiguous brand collaboration offer. And now you're wondering how to reply to a brand collaboration email.
At first, you might feel your stomach drop, because it might be from a brand or company you've always wanted to work with as a blogger. And then, after you have read it, you might feel elated. Or, you might feel a pit in your stomach as you wonder what to do when a brand reaches out to you.
I remember the first email from a brand I got. I was so excited until I got to the bottom of the email, and there was still no mention of compensation. Not a free product sample, no gift card, and definitely no cash. You mean to tell me that this Fortune 500 company want me to go out and buy, write about, photograph, and sell my readers their product for free? Of course, I said no to this so-called collaboration offer.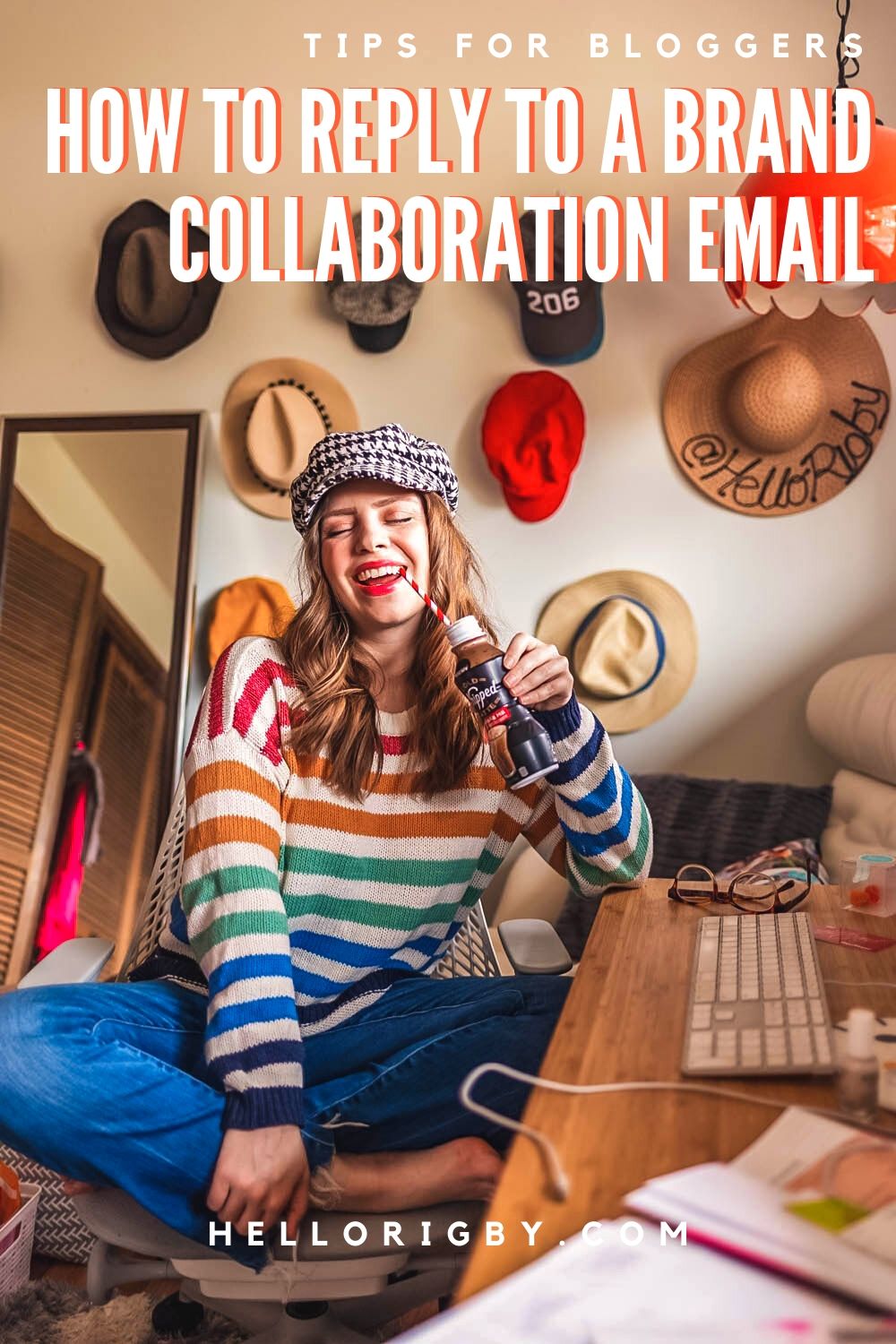 Whether we intend to or not, bloggers post about brands they love all the time. I share what I'm wearing, what beauty products work for me, and how I decorate my home, all of which contain a multitude of products from brands. Most of the time, these brands and companies have no idea who I am. From time to time, I get sent a free product or have the opportunity to work on a paid post, but even more often, collaboration opportunities don't go anywhere.
Now five years later from the first iteration of this blog post, I think I've gathered many tips to help you navigate how to respond to those brand offers, how to tackle the brand inquiries on Instagram and how to reply to collaboration emails instead of just hitting delete.
Ready to respond to brand inquiries with confidence? Read on to learn how to respond to a brand collaboration email!
Continue reading