In the spirit of full disclosure, style blogging is far from perfect. It takes a lot of effort to get that perfect outfit capture that you see on Instagram, or here on the blog. In fact, if you go back into my archives, you'll see my outfit photos weren't always so glamorous. (And I'd still argue they aren't today, but they've definitely come a long way!)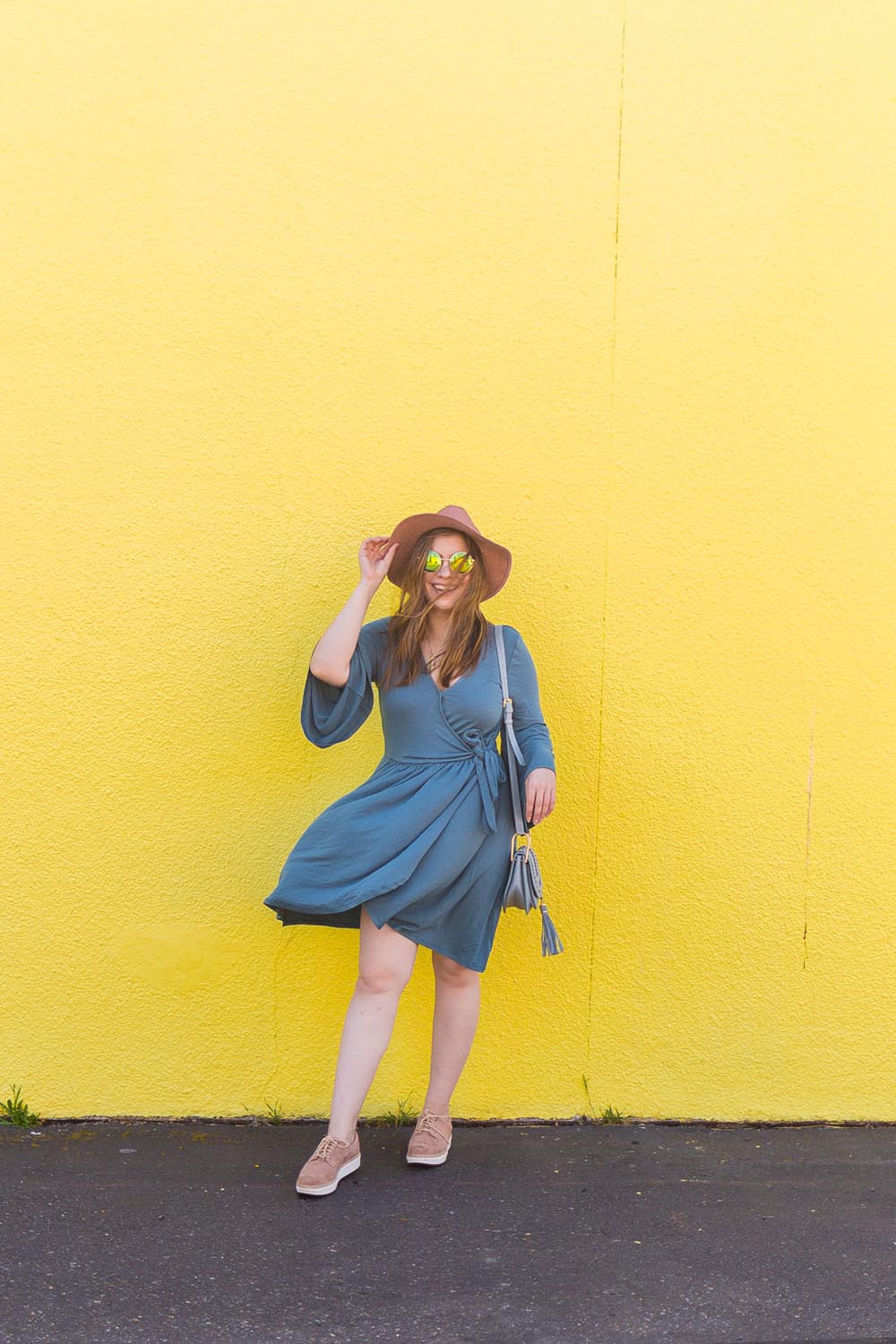 I used to be terrified to take photos out in public, so I'd make Dave snap a few photos in the backyard of the condo he used to own. As I got more gutsy, I would shoot right outside the condo complex on the sidewalk that ran along a busy street. When I got really brave, I would sometimes have him take photos of me on side streets and alleyways.
The longer I've done this, the more confident and comfortable I feel taking photos in public. Honestly, practice makes perfect. The first few times you will do it you might think everyone is looking at you or judging you. The truth is, that most of the time 1. no one is paying any attention, or 2. they are and end up complimenting your outfit or are just curious! It's pretty rare that I get any hate, but I'd be lying if I said it never happens. Remember this story about the mean shop owner? I've had others, too. But the good honestly far outweighs the bad!
Ok, ok. If you're here just to see the cringe-worthy photos, I'm getting to it, I promise.
I'll let you see those and give you a true behind the scenes look at the less-than-glamorous shots that happened las year. In no particular order, here are my favorite outtakes from 2018!
Continue reading