It's only slightly ironic that after writing a post about how I take my own photos, I work on a post a week later that I collaborated with a photographer on… But hey, I never turn down a good photoshoot. ;) With that said, if you're new to having your photos taken by a photographer, I thought it might be helpful to share a few photoshoot tips and how to prepare for your first one. After all, at one point in time, I had never shot with a photographer. (Unless you count my senior photos in high school, and let's just say I had no clue what I was doing then!)
Wait, you mean you have to prepare for it?! Of course, you don't technically, but if you're a fellow style blogger, trust me, you'll want to have at least one outfit planned, and if you can, I recommend shooting as many outfits as the photographer will let you in the time that you have. (And I'm not saying you should take up all of your photographer's time; be respectful and make sure you discuss how much time you are allotted and how many outfit changes you can have ahead of time.)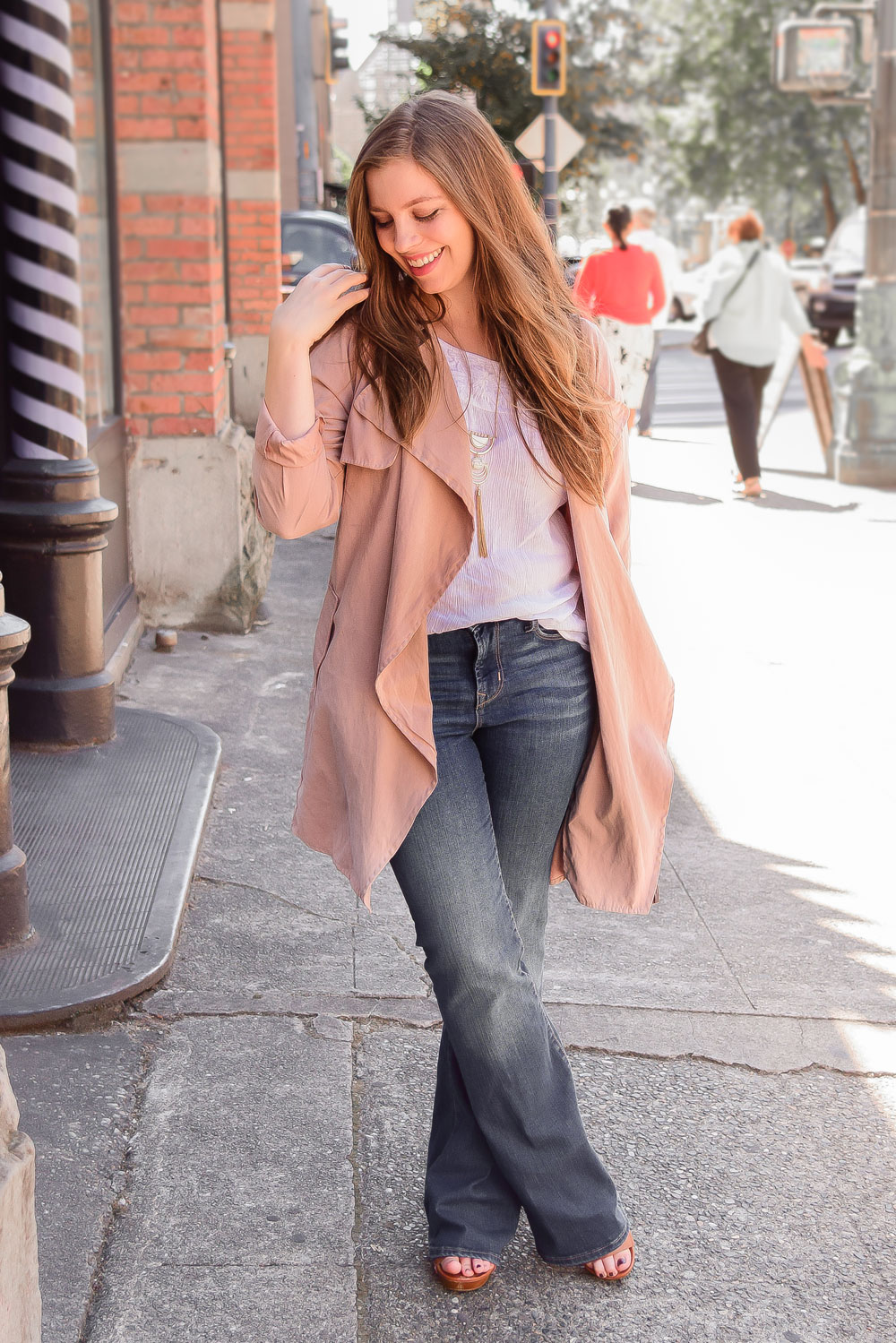 Disclosure: This post contains affiliate links, and if you make a purchase, I may receive a small commission. Some items in this outfit were provided by the brand and are designated with c/o (courtesy of). All opinions are my own!
What I'm Wearing
Coat: Autumn Olive Boutique (no longer available; similar here for just $40!)
Top: Earl Clothing c/o Fred Meyer (similar)
Jeans: High Rise Vintage Flare Jeans via Old Navy (on sale for just $20!)
Shoes: Block Heel Sandals c/o Fred Meyer (similar under $20!)
Bag: Shaffer LA Greta Bucket via Box of Style
Necklace: c/o Fred Meyer (similar under $20!)
Scarf: Vintage via Value Village (similar)
Photography by LYREL Media
So how do I prepare for a photo shoot? Read on to find out all my tips and tricks!