If I had to guess the most frequently asked question about blogging that I get, I'd take a not-so-wild guess and say that it's about how to take your own outfit photos. To be fair, I'm very lucky to have been able to wrangle Dave, my mom, or work with a photographer from time to time, but sometimes it's just not possible. I don't expect their lives to revolve around my blog, so a girl's gotta get a little creative.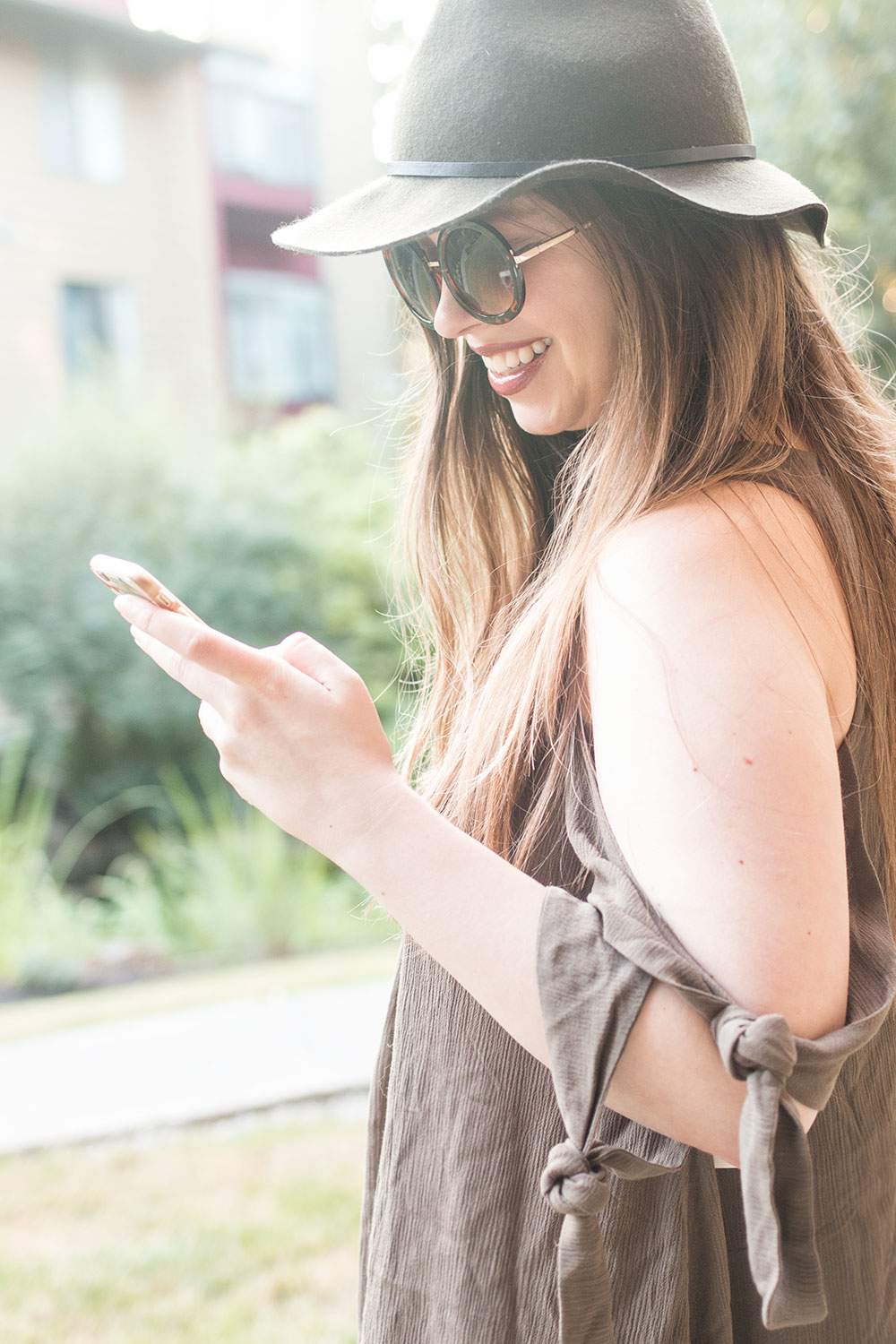 Disclosure: Affiliate Links are used in this post and some items were sent to me by the brand and are marked by "c/o". All opinions are my own, of course! ;)
What I'm Wearing
Outfit #1
Dress: Have My Money Cold Shoulder Dress c/o Tobi
(Shop more high low dresses, trench jackets,mint green dresses, pencil skirts,black dresses from Tobi! You can save 50% off your first purchase.)
Sandals: Mossimo Supply Co. Lakitia Quarter Strap Sandals via Target
Hat: Topshop Classic Fedora (similar for under $40)
Sunglasses: Betsey Johnson (similar)
How to Take Your Own Outfit Photos for Your Blog
So how exactly am I able to shoot a variety of shots all by myself? It takes a decent amount of equipment, trial and error, and even some embarrassment, but I promise you too can your own outfit photos. Luckily I've done some of the hard work by already using my recommendations, so if you like the pictures I'm able to take of myself in posts like my latest Stitch Fix, this post about Fall Fashion Trends, or any of my makeup tutorials, then read on for all the details!