It's only slightly ironic that after writing a post about how I take my own photos, I work on a post a week later that I collaborated with a photographer on… But hey, I never turn down a good photoshoot. ;) With that said, if you're new to having your photos taken by a photographer, I thought it might be helpful to share a few photoshoot tips and how to prepare for your first one. After all, at one point in time, I had never shot with a photographer. (Unless you count my senior photos in high school, and let's just say I had no clue what I was doing then!)
Wait, you mean you have to prepare for it?! Of course, you don't technically, but if you're a fellow style blogger, trust me, you'll want to have at least one outfit planned, and if you can, I recommend shooting as many outfits as the photographer will let you in the time that you have. (And I'm not saying you should take up all of your photographer's time; be respectful and make sure you discuss how much time you are allotted and how many outfit changes you can have ahead of time.)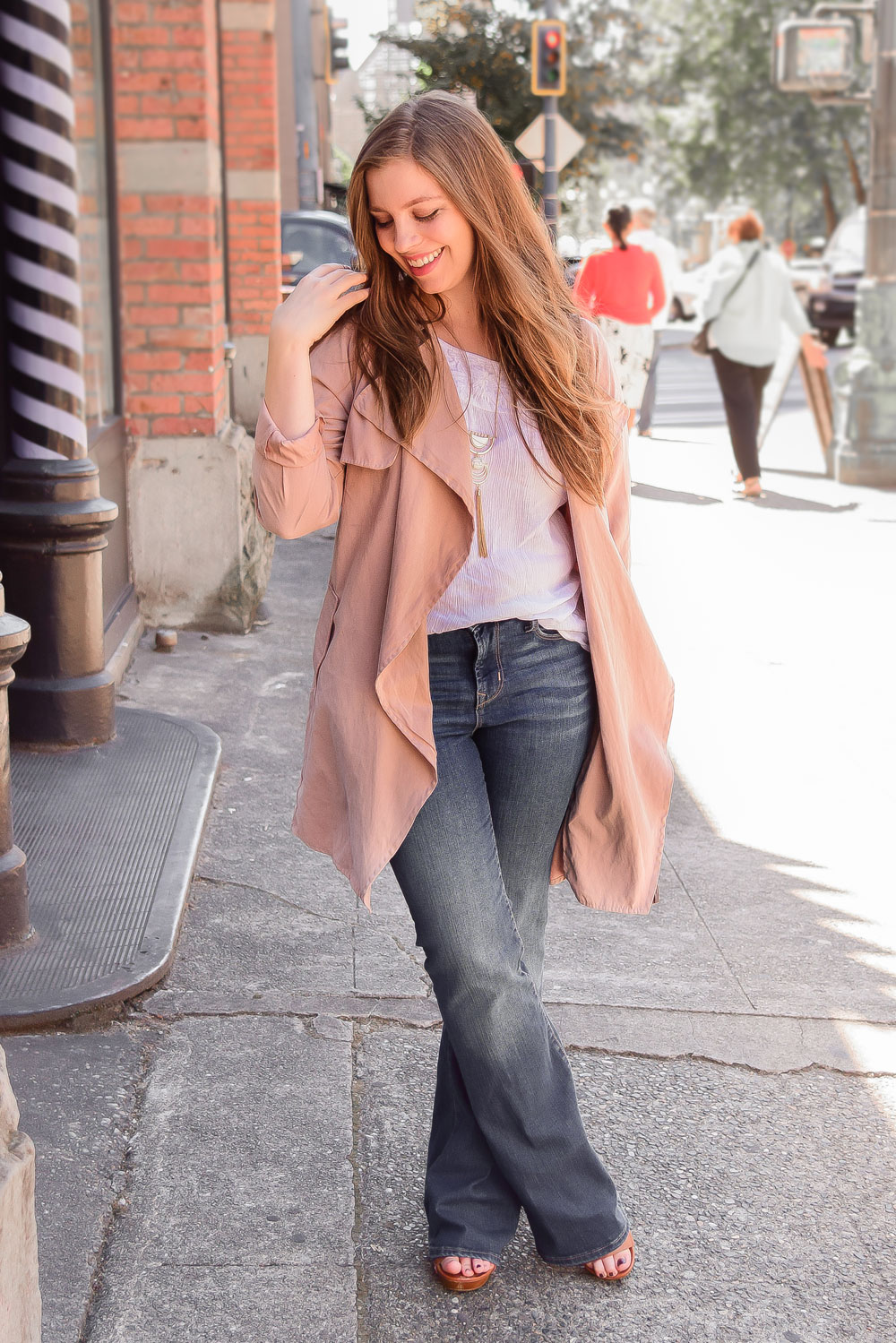 Disclosure: This post contains affiliate links, and if you make a purchase, I may receive a small commission. Some items in this outfit were provided by the brand and are designated with c/o (courtesy of). All opinions are my own!
What I'm Wearing
Coat: Autumn Olive Boutique (no longer available; similar here for just $40!)
Top: Earl Clothing c/o Fred Meyer (similar)
Jeans: High Rise Vintage Flare Jeans via Old Navy (on sale for just $20!)
Shoes: Block Heel Sandals c/o Fred Meyer (similar under $20!)
Bag: Shaffer LA Greta Bucket via Box of Style
Necklace: c/o Fred Meyer (similar under $20!)
Scarf: Vintage via Value Village (similar)
Photography by LYREL Media
So how do I prepare for a photo shoot? Read on to find out all my tips and tricks!
5 Photoshoot Tips for Bloggers
Practice your Poses
I talked a bit about this in my post last week about how to take your own photos, and here it is again. Practice, girl. You're going to feel stupid in your mirror at home but trust me, when you get in front of a photographer, that practice will come in handy.
When you're in front of the camera, the worst thing you can do is not move. Moving into slightly different versions of the same pose ensures you will at least get one good shot, if not more. Smile, laugh, move your feet, grab your handbag or your coat, and then switch.
Prepare for the Weather
Oh man, the weather can make photo shoots a struggle. If you're shooting with a professional, chances all, they'll have you covered and have a backup plan. If you're shooting with other bloggers and you live in a rainy place like Seattle, check before and make sure there are covered areas like schools or buildings nearby that you can shoot at. Or be prepared to wait it out. You'd never know it, but during this photo shoot I did with my friend Hilary, I got dumped on. We went and had lunch, then tried again when I looked like less of a wet dog. ;)
Think About your Makeup
If you're shooting more than one outfit, you won't be able to re-do your makeup for each look. If this is important to you, you might want to only schedule one outfit per session. If you can be flexible, go with a neutral eye and switch out your lip color. This "no makeup" makeup look I did recently would go with almost every outfit, and you can easily glam it up by adding eyeliner and a bold lip color!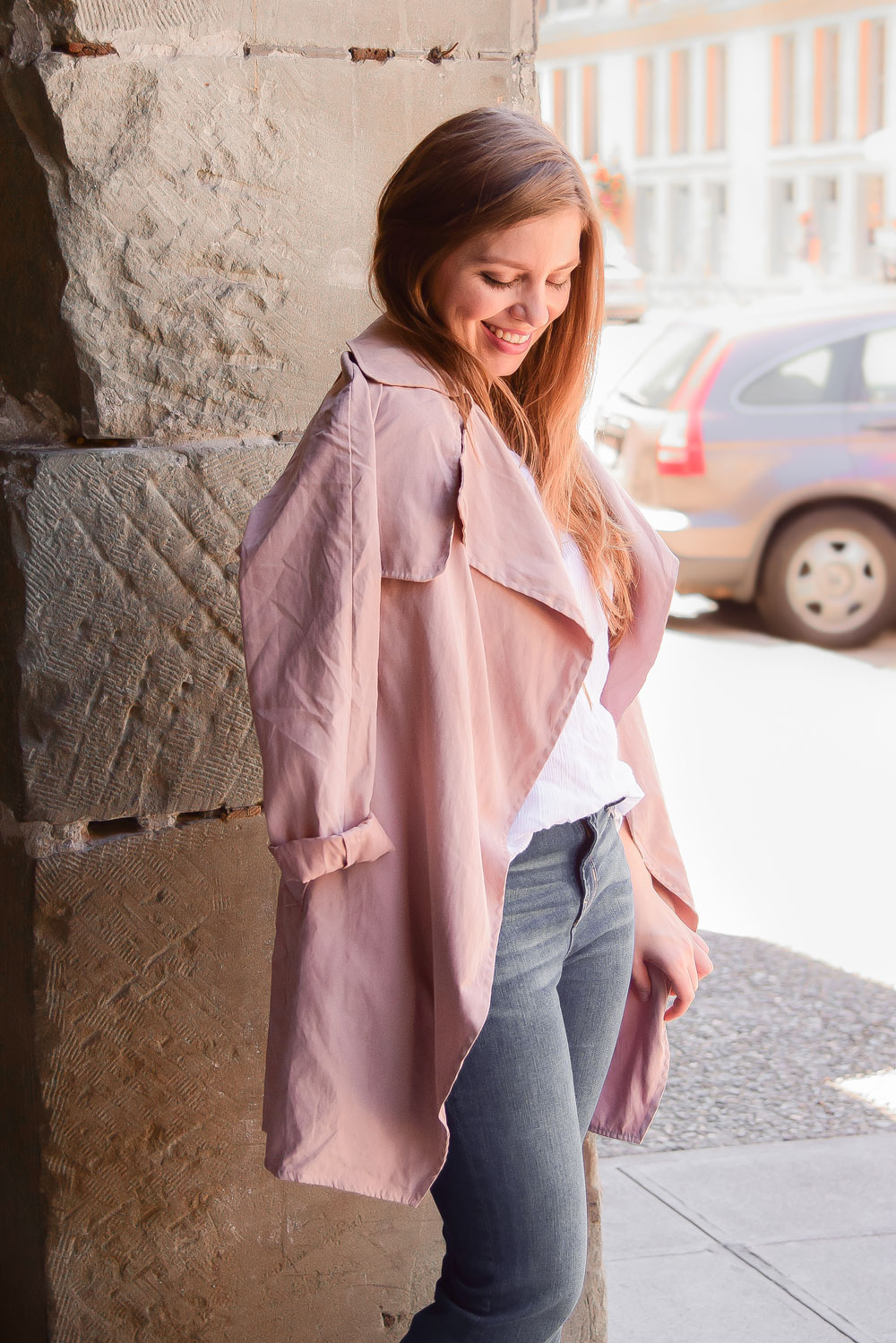 Try your Outfits On
Early on in my blogging days, I helped a friend out by modeling some of her clothing. I packed up my bag with a bunch of different outfit ideas, thinking they were the cutest ever. Come to find out after I saw the photos; they really weren't that cute. Don't be like me; don't rely on the image in your head. Try them on to make sure you like the outfit!
Pack your Bags
I use cosmetic bags and reusable totes to keep outfits, shoes, and accessories separated. What, you mean you don't want your shoes touching your white skirt? I made the fatal mistake of not separating them once and spent a lot of time trying to get that stain out. Trust, small bags are crucial to making outfit changes a breeze and keeping the pieces of your outfit in good shape.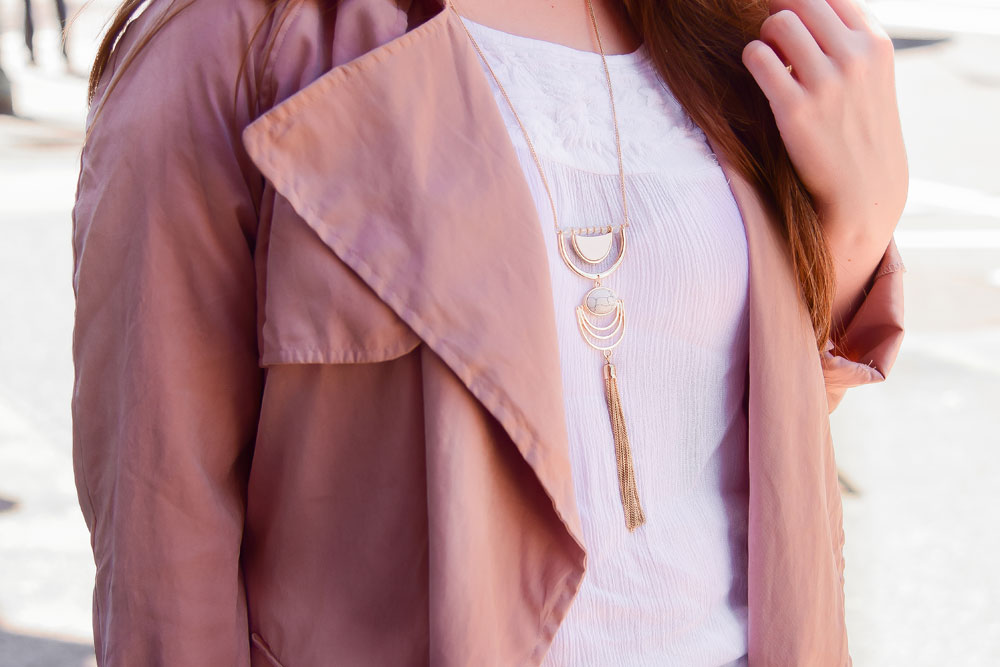 And now, you're ready for your photo shoot! Make sure you allow yourself plenty of time to arrive at your shoot location. I think the worse thing you can do before you take pictures with a photographer for the first time is show up late and frazzled.
Have you shot with a photographer before? Do you have any tips or tricks for your photo shoots? I'd love to hear how you prepare in the comments below!