Disclosure: This Stitch Fix August 2016 post contains affiliate links. All opinions are my own, and I purchase this subscription myself.
A box from Stitch Fix is always a happy sight, though I have to admit I was a little shocked when I got the shipping notification. How could July already be over?! Summer is fading quickly, and while I love the weather and fashion that Fall brings, it seems like Summer is coming to a close quicker than I would like. Don't get me wrong; I love the crisp breeze and the leaves changing colors on the trees, but there's something to be said for the warm days and cool nights of summer too.
But, back to Stitch Fix. If you're a Stitch Fix Newbie, Stitch Fix is a clothing subscription service that you schedule when you want to. For a $20 styling fee (that you can use towards anything in your "Fix") you'll receive a box of handpicked clothing, shoes, accessories, or handbags. Pin to your Pinterest board, leave a note for your stylist of what you're looking for and fill out your style profile to get the best possible results. It sometimes takes a few tries for your stylist to get your preferences and fit, but when they do, you will love it.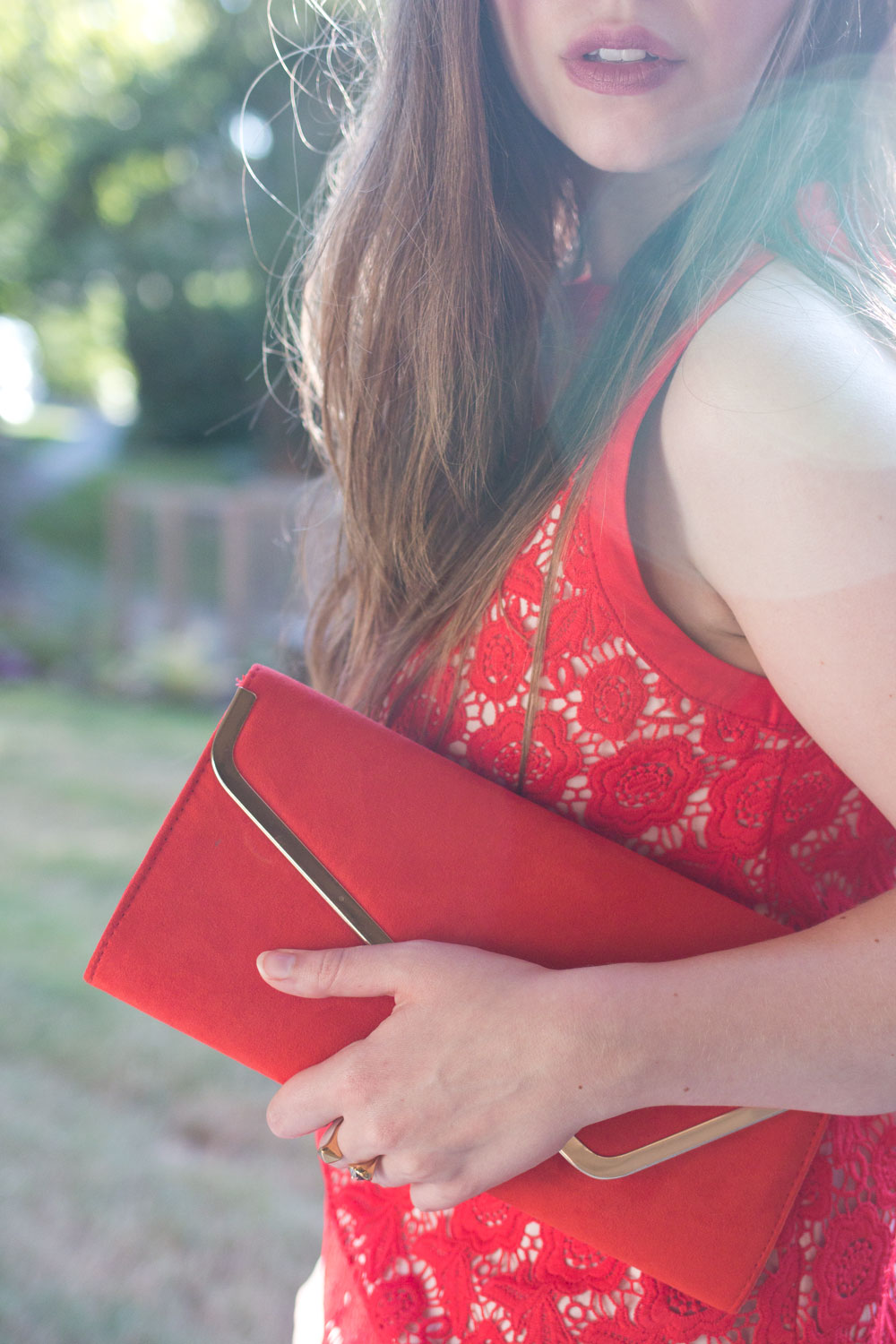 Stitch Fix August 2016
This month I asked my stylist for fall staples; a denim shirt and floral bomber have been on my list, but I just haven't found the right styles yet. Unfortunately, my stylist let me know they couldn't fulfill my requests, but she still sent me a box full of cute items that I couldn't wait to try on! Ultimately I still haven't 100% decided what I'm keeping, so let me know in the comments down below which piece(s) you like the best!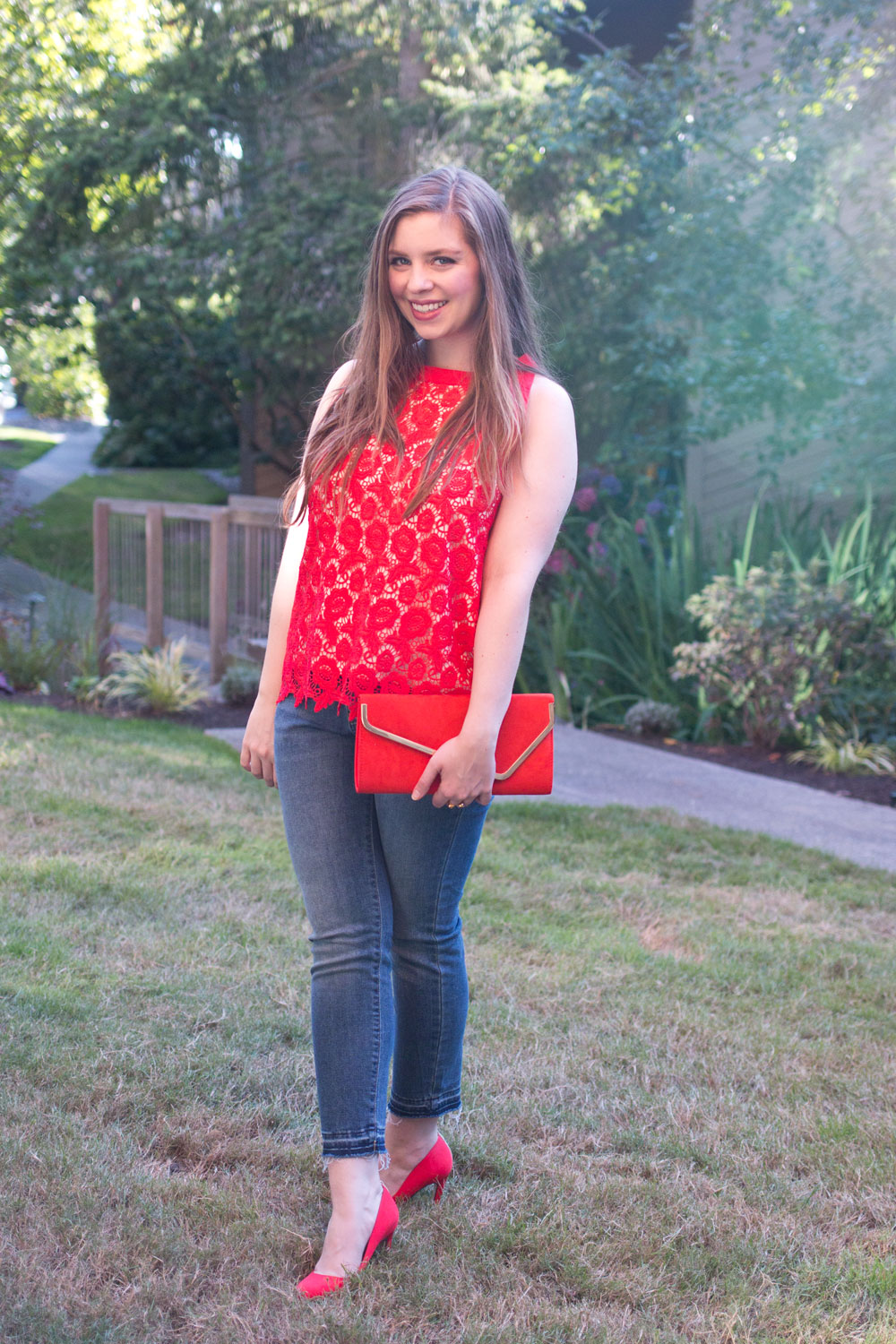 Eden Society Reming Lace Overlay Blouse in Red, Size Small $64
(Shop similar blouses from Banana Republic for $88, collared for $50, and in burgundy for $22)
Not going to lie, I was totally shocked to see this in my Fix this month! I had just been shopping at Banana Republic and had seen a very similar lace blouse that caught my eye. For whatever reason, I didn't try it on and was still thinking about it after I left the store. Go figure that Stitch Fix would send me something similar at a more reasonable price point!
This top is a brand I'm unfamiliar with, but based on this top; I'm impressed. The top is fully line, and the lace feels heavy and high quality. I like that this top can be dressed up or down as well. Here I've styled it with a pair of Old Navy raw hem jeans for the ultimate laid back vibe, but I've also added my favorite SJP Lady Pumps and a bright red clutch to prevent it from looking sloppy. How cute would this top be with a pencil skirt, or tucked into a flowy midi skirt?!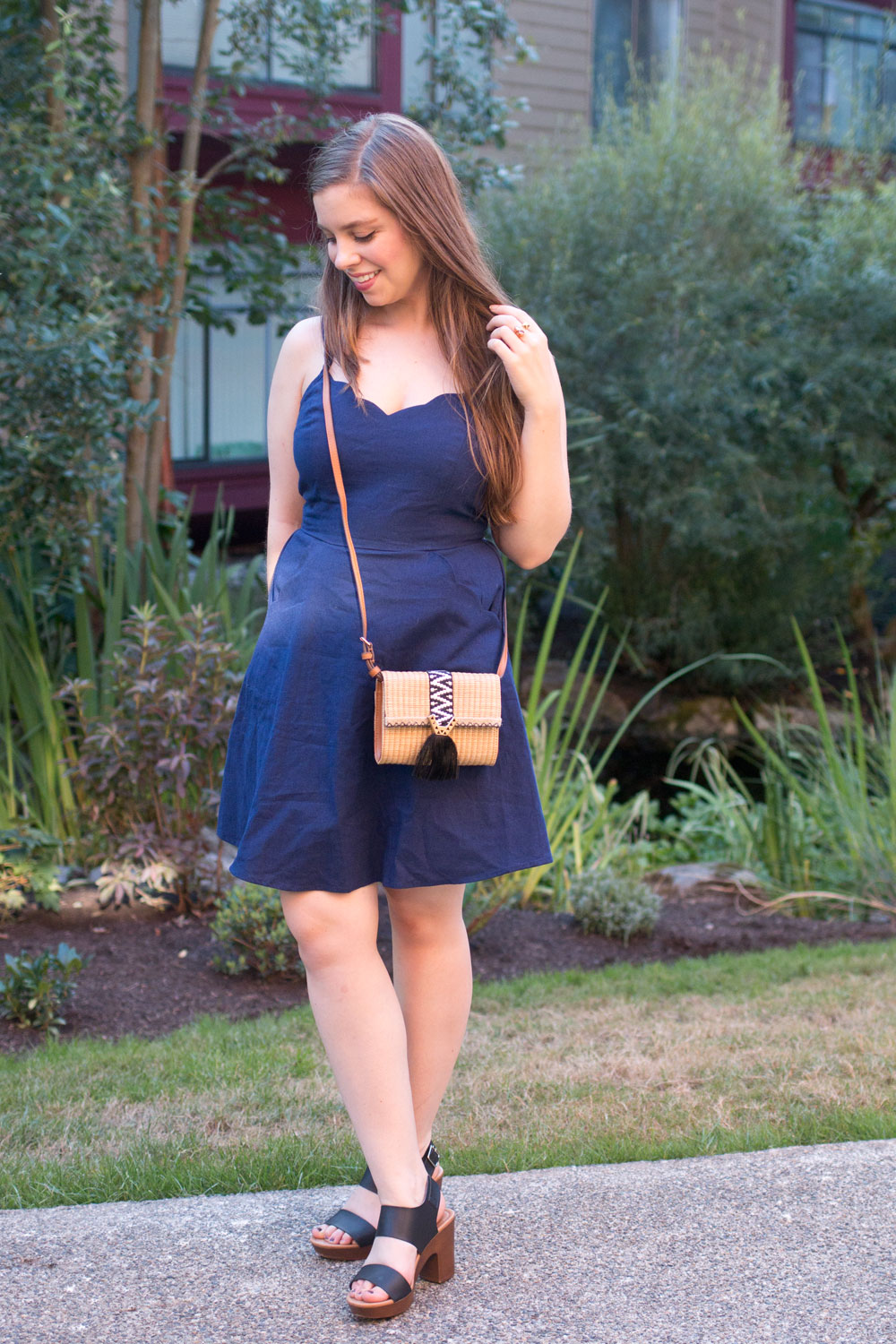 Pixley Crissie Dress in Navy, Size Small, $68
(Shop similar skater dress style for $35, Shift Dress for $26, Cold Shoulder for $20, or Halter Style for $68)
When I pulled this dress out of the box, it immediately reminded me of my friend Hilary from The Cutie Life. She has the most adorable dress collection, and I know she has a very similar pink dress with scallop details, and she looks cute wearing it.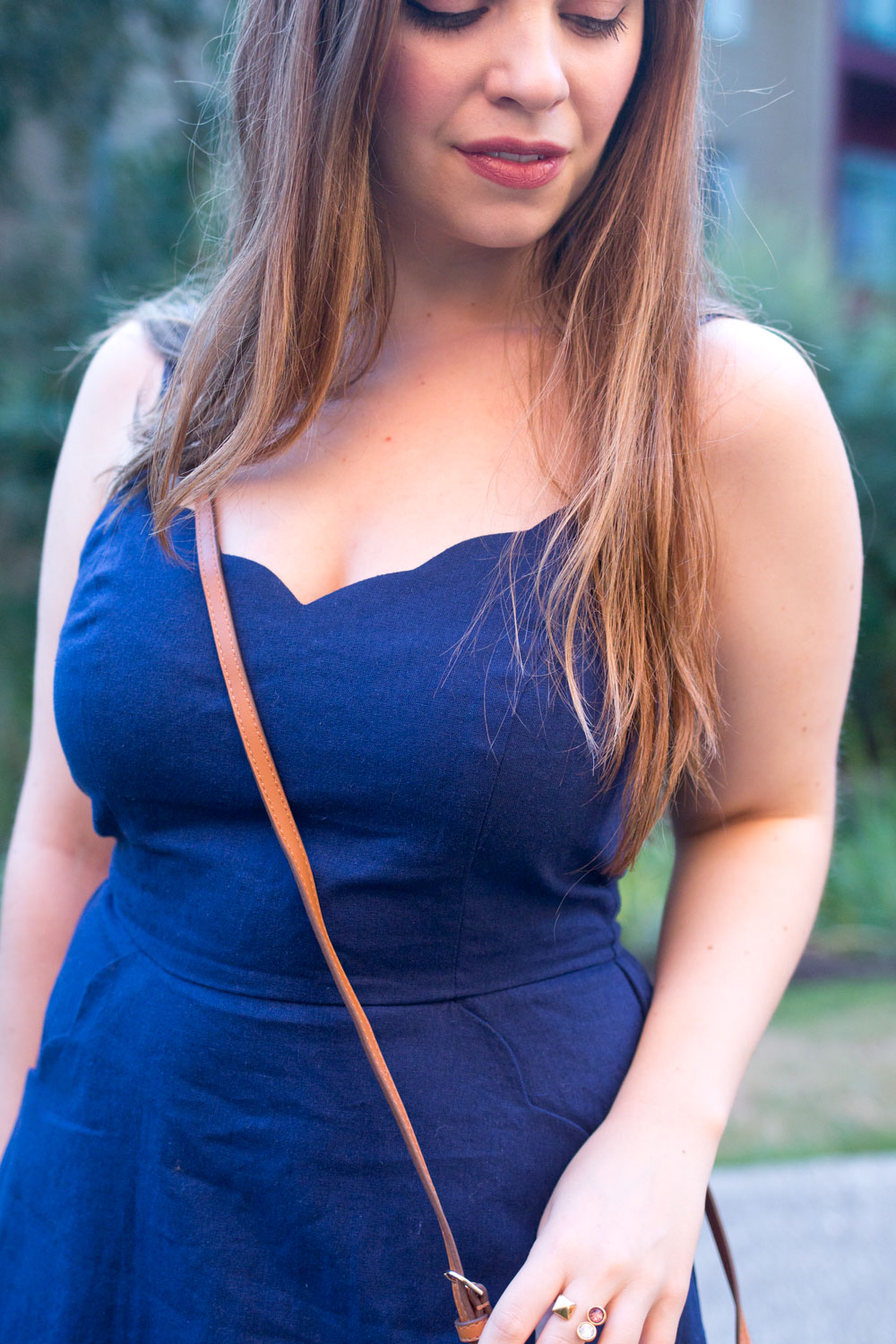 Unfortunately for me, I couldn't give this style much of a  try because it just didn't fit correctly at all. It pulled very tightly across the bust making it slightly difficult to breathe. I didn't want to make any sudden movements while trying this on! ;) If styling this, however, I picked my cute tassel detail bag from Stella & Dot's Summer Collection, a pair of comfy block sandals, and this ring from Rebecca Minkoff that I'm borrowing from Le Tote that I just can't stop wearing!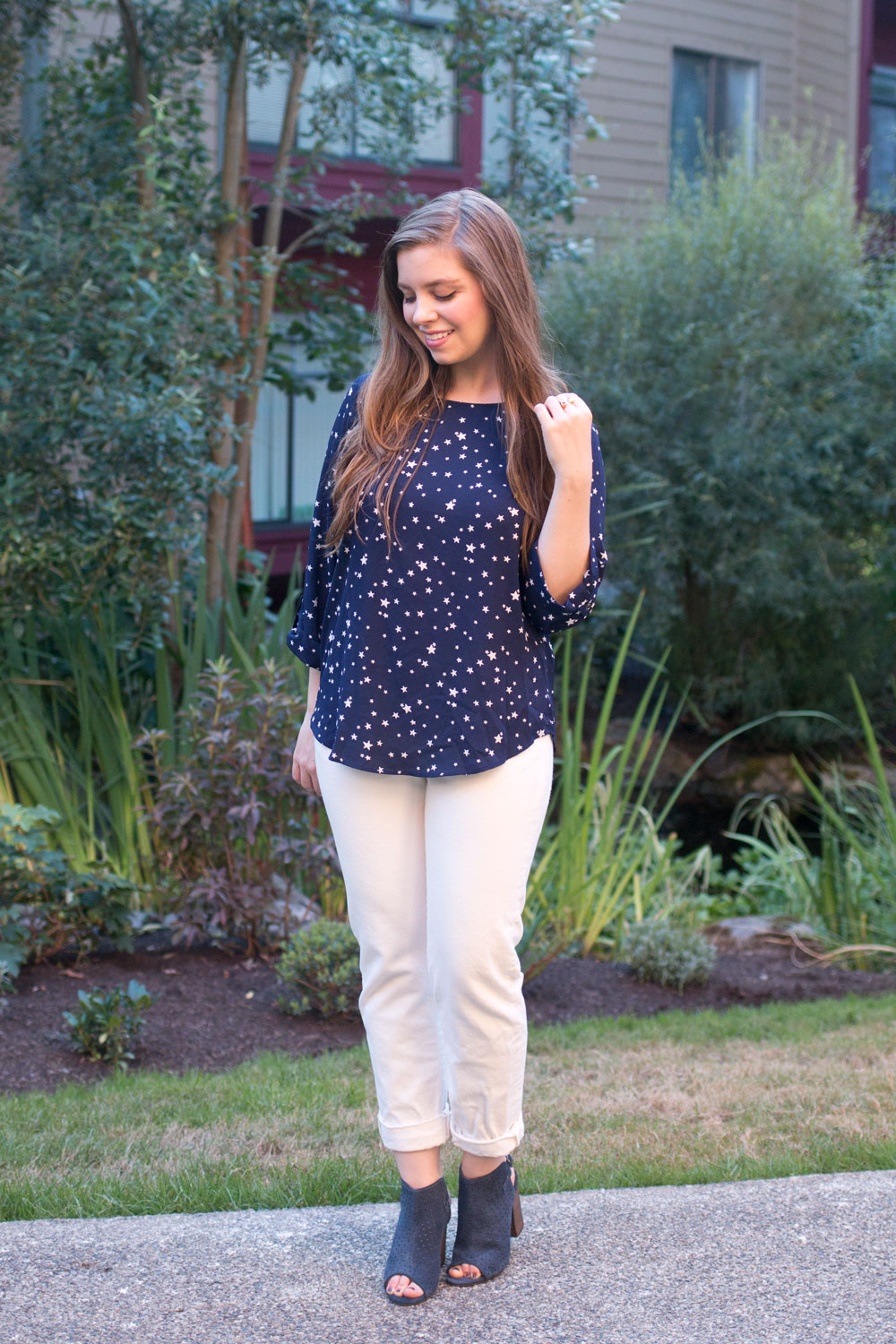 Pixley Ellie Printed 3/4 Sleeve Blouse in Navy, Size Small, $48
(Similar tops available from Nordstrom Rack starting at $22)
This blouse is a great closet staple, but when it comes to shopping Stitch Fix, I always have my eye out for something unique that I can't just go pick up at the mall. (Well, without much looking, anyway.) That's why I'm always a little bummed to get basics in my box like this Pixley Blouse. Don't get me wrong; it's cute and if I let Stitch Fix do all my shopping I'd probably be thrilled. This to me is just a bit… boring. With that said, the print is fun and would be perfect for next year's 4th of July festivities, or could be saved and worn again on Labor Day if you're into the patriotic vibes.
I paired this star blouse with my favorite white Levi's CT 501 Boyfriend Jeans and the Diba heels that I also received in my Fix. See those in more detail below!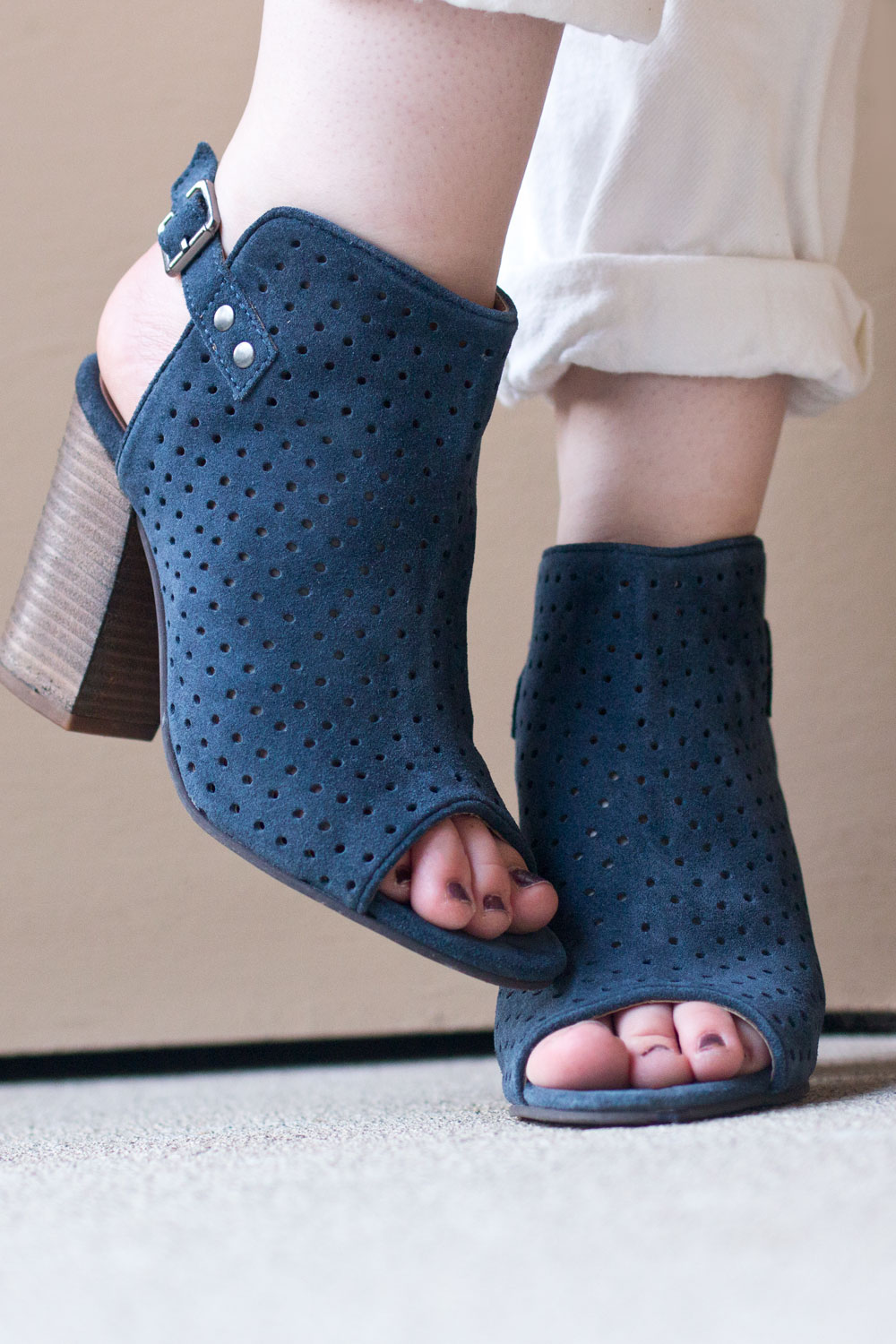 Diba Lili Perforated Heel Bootie, Size 6.5, $89
(Shop similar lower-priced booties from TOMS for $78, in Nude for $82, Charlotte Russe in Cognac for $26)
These booties (Or are these shooties? Or just heels? I'm not sure…) are adorable and incredibly comfortable. Blue is one color that I don't have much of in my shoe closet. The perforated detail on the foot bed is cute and probably also helps keep your feet cool in the summer. As you can see in the outfit above, I paired these with a casual outfit including my white Levi's CT 501 Boyfriend Fit Jeans.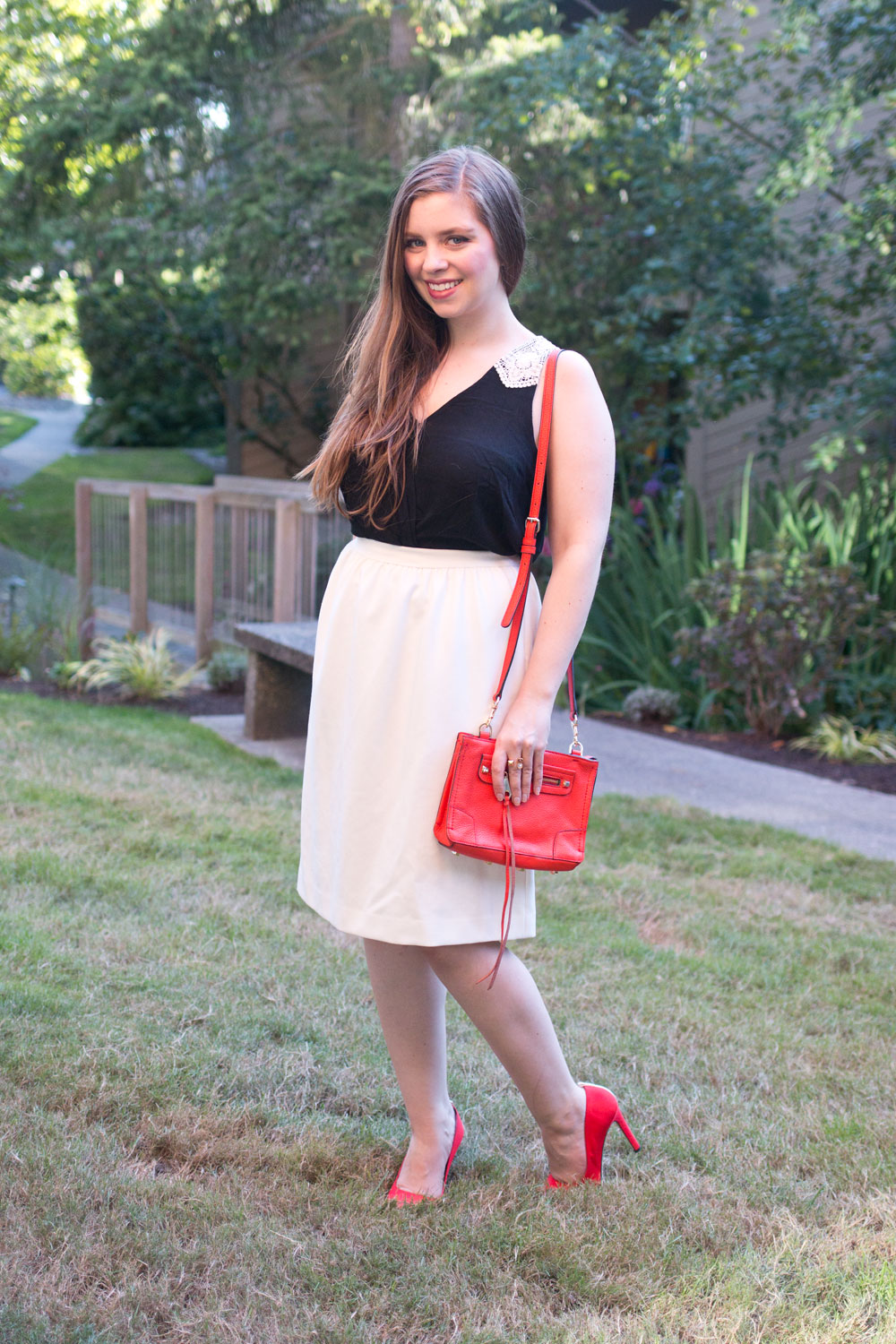 Papermoon Nilda Crochet Strap Top in Black, Size Small, $48
This top from Papermoon is darling. I love the subtle crochet detail on the strap, and it's the perfect basic for any closet! To be honest, I did find this to be sheerer than I anticipated, and I was shocked to find only one little clasp holding the top together. It just didn't seem like a top that I would pay $48 for.
With that said, I opted to tuck it into one of my favorite white skirts and use red as my pop of color in this otherwise monochromatic outfit. The SJP Lady Pumps in Poppy and the Rebecca Minkoff Regan Crossbody also in Poppy (also available in a cute smaller version!) are two of my favorite accessories to pair together. (Seriously, if you don't have any red accessories in your closet, you should consider it. I wear them all the time!)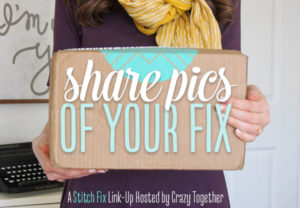 Linking up with Crazy Together Blog
So that was my Stitch Fix August 2016! I was pleased with each of the cute pieces in this month's fix (even if they didn't all work for me!), and I can't wait to see what my stylist has in store for me next month. If you haven't scheduled your first Fix yet, now would be a very good time! I just received an email from Stitch Fix with a ton of cute pieces that I could see being perfect to transition from summer to fall. (Yes, it's already time to start thinking about fall fashion!)
Have you received a Fix recently? If so, what did you keep? I'd love to hear what you thought about the pieces I received and what you think I should keep in the comments below!