Disclosure: Some links in this post may be affiliate links, and if you click them I may receive a small commission. Some items may have been provided to me courtesy of the brand; however, no further compensation was received, and all thoughts and opinions are my own.
I honestly cannot believe that July has come to an end. We had some big things happen in July. The condo closed, so we're officially no longer home owners. Dave also celebrated a birthday the day after, so it was a month to celebrate and remember. We now are on the house hunt (though not in a big hurry, since who really wants to move again?!)
I thought it would be fun to share my new discoveries this month, and I'd love to hear what you've been loving this summer too!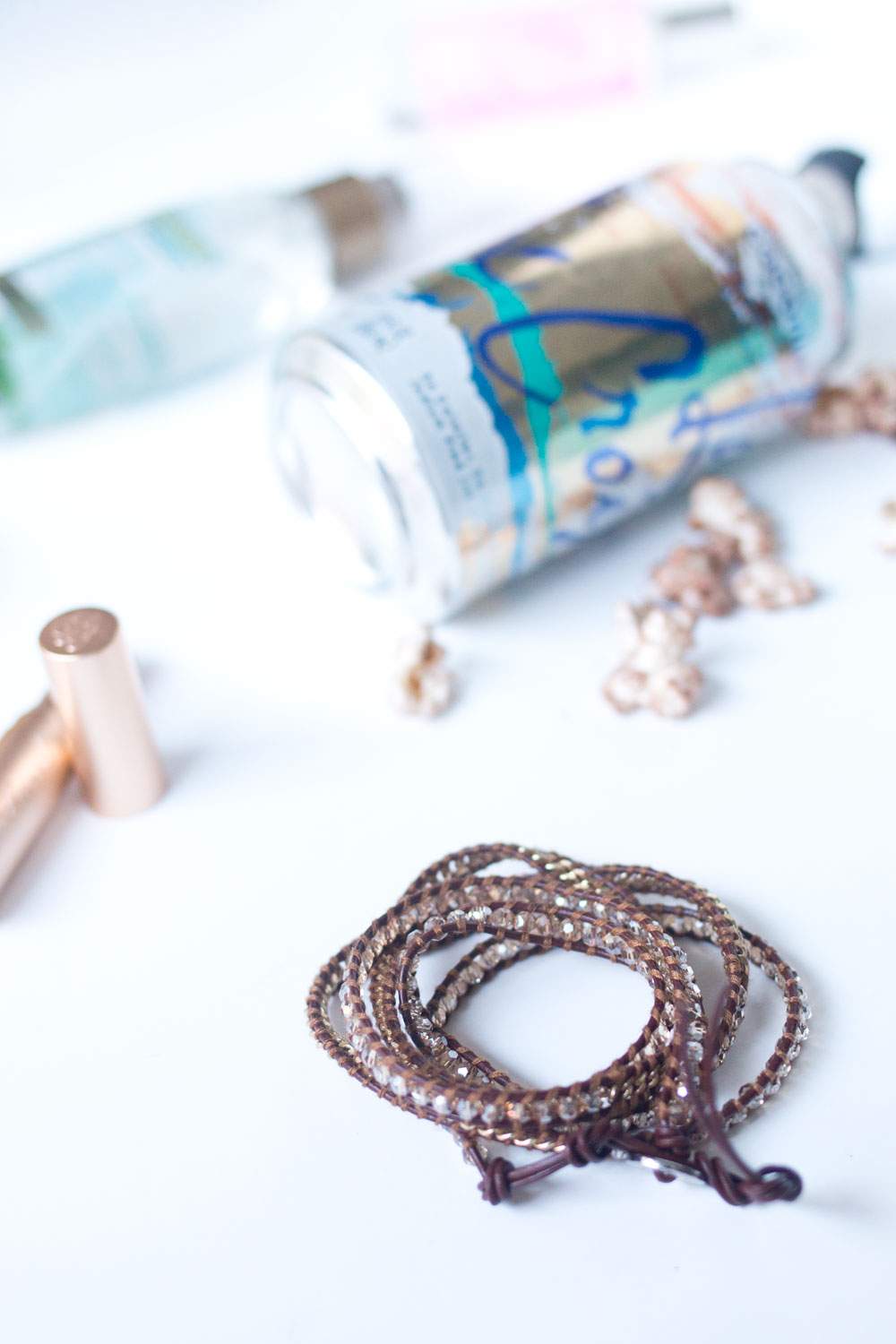 Digs
Pinrose Perfume in Wild Child
Looking for a new everyday perfume? You might want to check out Pinrose like, yesterday. They have a broad range of, and they've got the lasting power of a high-end perfume but for much less. (In the $50 range!) What I thought was especially cool is their website has a perfume selector based on mood visuals, like color, photos of landscapes, and more.
To me, Wild Child smells like the perfect summer day. It's floral with notes of gardenia, Tiare  flower, vanilla bean, and a hint of amber. It's the perfect daytime scent for me, and I've been wearing it a lot this month.
Facial at Massage Envy
Earlier this month I was treated to a facial at Massage Envy. Only recently have I learned that Massage Envy offers facials with Murad products, so I was thrilled to have the opportunity to experience it for myself! Leeanne at the Queen Anne location totally understood my skin concerns (hydrating my dry skin and preventing wrinkles and other signs of aging) and gave me a wonderfully relaxing experience. So relaxing that I nearly fell asleep! Through the end of the month, they are offering $10 off your first facial! Even if you can't fit it in over the weekend, their facials are competitively priced at $59.99 for the first facial and thereafter if you join their monthly membership program.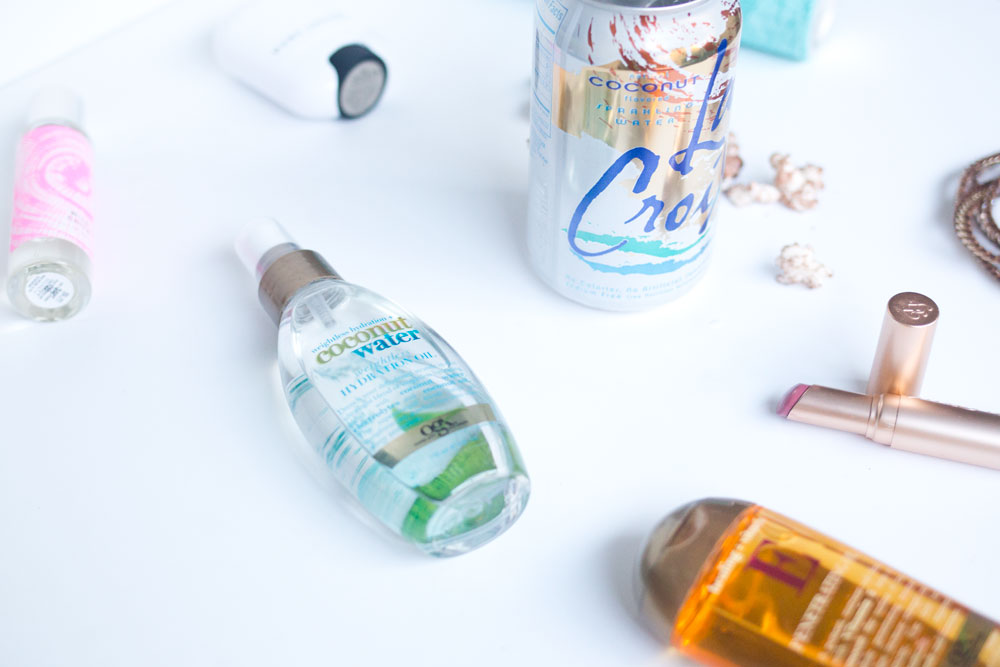 OGX Hydrating Coconut Water & Penetrating Oil
Both of these products from OGX are awesome, but for different reasons. I use the Hydrating Coconut Water Oil as a finishing spray on clean hair to add shine to my ends. It leaves my hair looking super healthy, and I love the scent. I use the Penetrating Oil to prevent tangles in my hair right after I get out of the shower. I pour some into my hands, rub them together, then flip my up and focus on the nape of my neck and the under layers. I find that those areas for me get tangled the most, and this oil does a great job keeping them lubed up yet not looking greasy.
Victoria Emerson Wrap Bracelets
I posted a snap on Instagram on the 4th of July, but I also picked up this pretty brown one with gold chain detail that I just love for summer! I've been wearing a lot of brown lately, so it goes with nearly every outfit. I love how easily adjustable these are, and they fit my small wrists which is amazing!
Too Faced La Creme Color Drenched Lipstick in Spice Spice Baby
I discovered this through The Zoe Report Box of Style last summer, and I recently picked it back up again and can't get enough. The La Creme formula is super moisturizing and hydrating, and the color Spice Spice Baby is the perfect warm toned mauve. It's been my everyday lip color for the last two weeks and will probably continue to be for awhile!
SkinnyPop Popcorn in Jalapeno and Chocolate
I was first introduced to SkinnyPop a few years ago not long after I started my blog. They sent me a case (!) of popcorn and I fell in love with the simple flavor of the original popcorn and have been buying it ever since. They recently released two other new flavors, jalapeno and dusted dark chocolate, and I'm addicted all over again! Jalapeno almost has a slight cheesy flavor which I love, and the chocolate flavor satisfies my sweet tooth with far fewer calories than some of my dessert cravings. ;)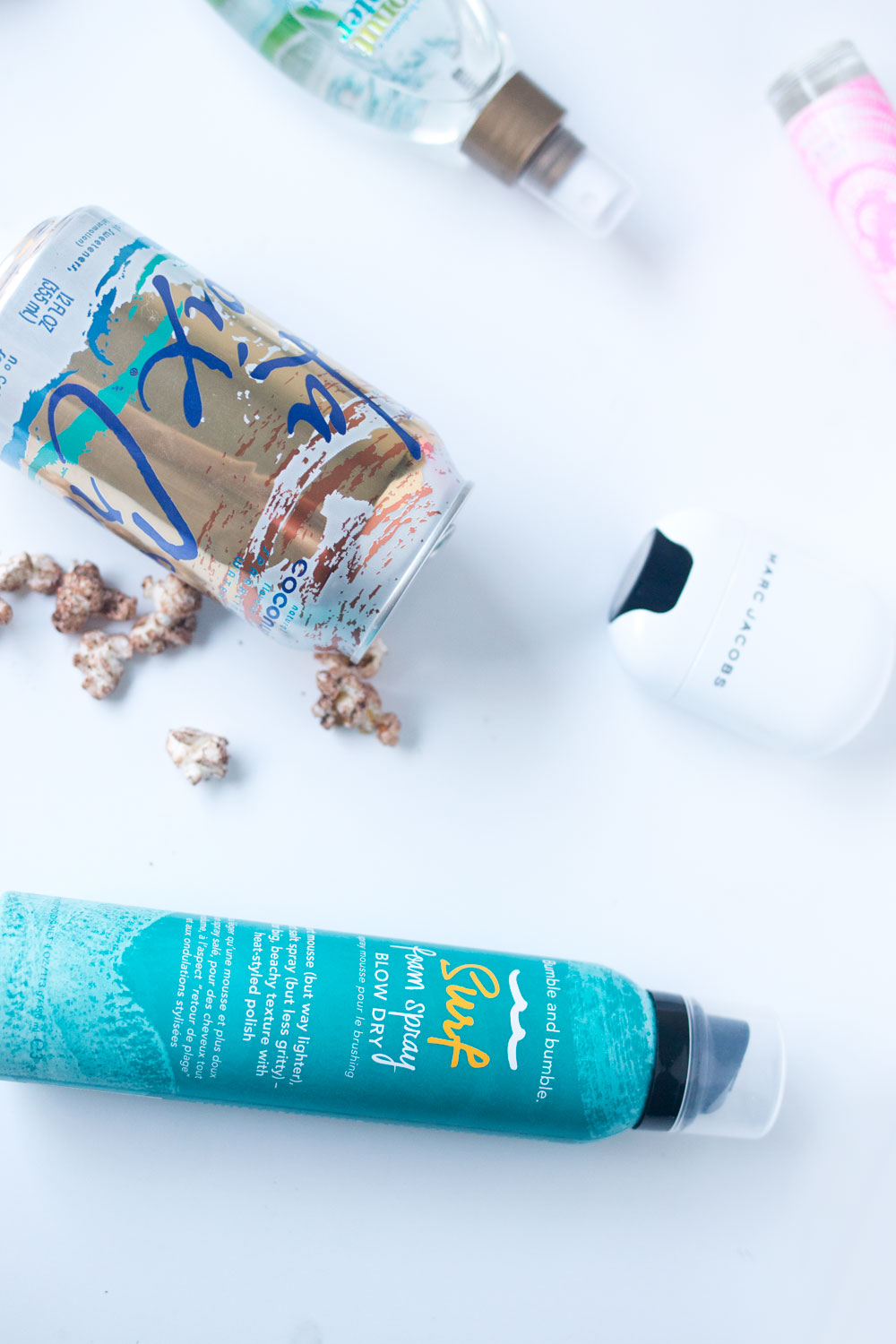 Bumble + Bumble Surf Foam Blow Dry Spray
I recently attended an event where this Bumble + Bumble Surf Foam Spray was used in my hair, and I couldn't believe the insane volume it gave me. Using it at home, I've loved spraying it in my ends and fluffing for some added volume and texture. I find that most beach sprays only last a short time on my hair, but this one lasts and holds all day.
LaCroix Sparkling Water in Coconut
It seems like everyone, and their sister is in love with LaCroix and for good reason! I'm obsessed with the coconut flavor. The fruit ones are good too, but something about the coconut flavor really sets itself apart from the rest. If you haven't tried LaCroix yet, you really should. They're flavored sparkling water without any sugar, just natural flavors.
Levi's Midrise Skinny Jeans
I picked these Levi's Midrise Skinny Jeans up on a whim and am in love with the fit! I noticed that after I had started working out, my body changed. (AKA my butt got bigger and now my jeans fit differently.) I love how these fit, they're comfortable, and they come in many different washes. The pair I purchased ended up being too long for me, so I decided to give it a little DIY hack and leave the hem raw.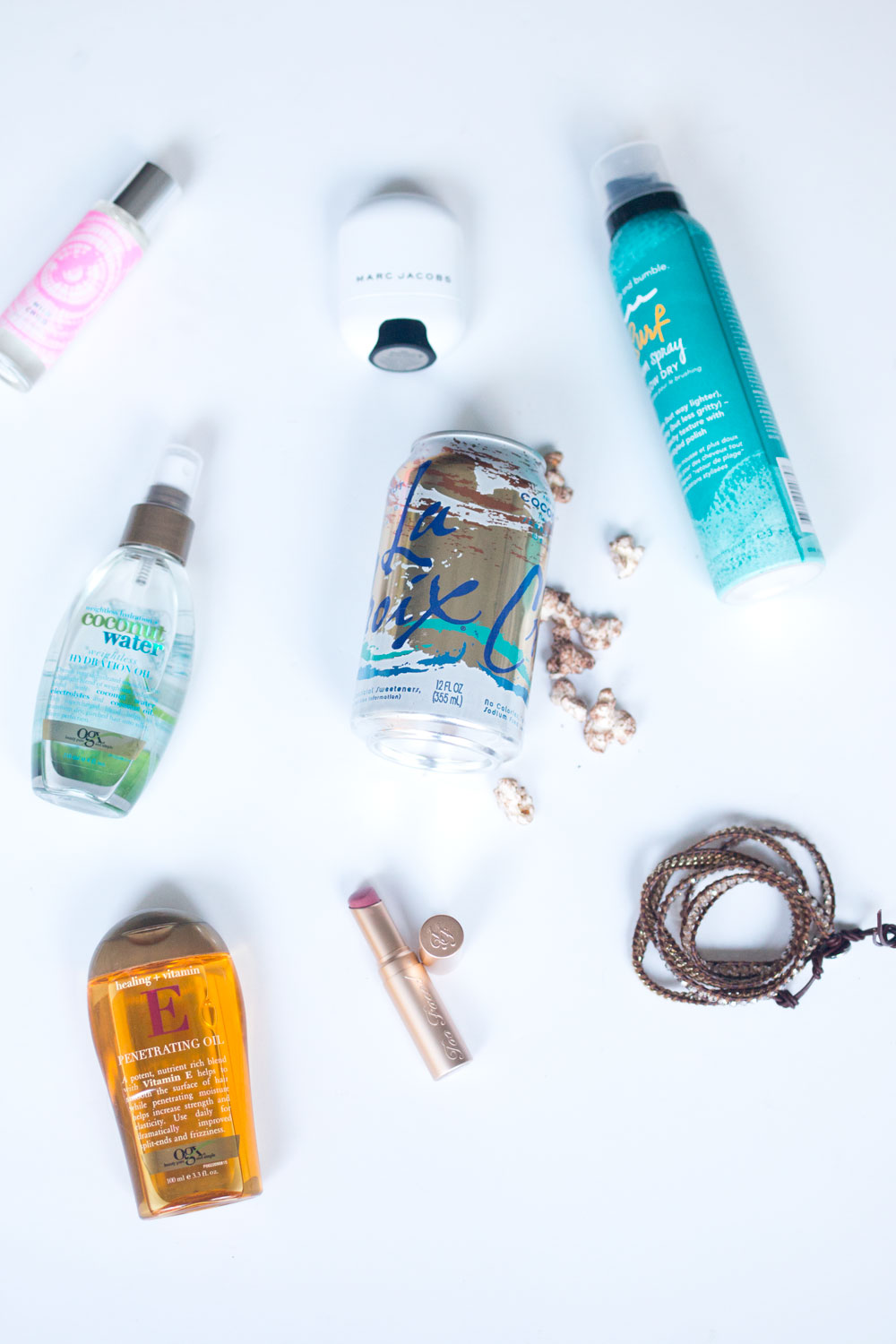 Marc Jacobs Beauty Glow Stick in Spotlight
I received this Marc Jacobs Beauty Glow Stick from Influenster, and it's been my go-to highlight since then! It's so easy to blend into my skin, and it's the perfect tone for my fair skin. I've seen it on many other skin tones and it works beautifully on them as well, so it seems to be very versatile! Overall, a huge fan of this and I think it's going to last forever. A tiny bit is plenty of glow!
Duds
MyChelle Skincare Set in Dry
I'm so, so disappointed that this didn't work out for me because I've had good experiences with MyChelle previously. Sadly, something in this kit broke me out into little whitehead like bumps on my forehead and cheeks. The face cleanser (Pumpkin) also smells to me like bug repellant. Overall, I was disappointed and while some of these products may individually be good on their own, all together. It's possible that certain products in this kit were just fine, but when you're trying a kit of sample sized items, it's too hard to determine what is causing the problem.
Burt's Bees BB Cream
I received a sample of this in my Spring Walmart Beauty Box and liked it. I ended up picking it up on sale during the Bartell Drugs Spring Beauty Event in Light. Sadly, I ended up hating it. The sample I received was Light-Medium which was a touch too dark, so I picked up Light thinking it would be perfect. I was disappointed to find the undertone of this color is dingy, almost gray. It looks terrible on my skin by the end of the day; Dave said it looked like I had wall plaster peeling (yes, peeling) off my face. Oy, what a mess.
Annie's Organic Granola Bars
Continuing the food trend, these organic granola bars are awful. They're sticky sweet, have a weird texture, and to me, there's no discernable flavor. A total waste of money and food.
And as usual in these recap posts, I'd love to share some fun new things with you to try! Enter below to win a midsummer prize package full of beauty goodies that I hope you'll love trying too. Open to the US only due to shipping restrictions. Giveaway ends 8/15 at 11:59 pm EST. Good luck!
What have you been loving this summer? I'd love to hear about your favorite products, or if you've tried any of mine, in the comments below!