There's a chill in the air, and it's beginning to feel a lot like the holiday season! One of my favorite things about this time of year is getting together with friends and family. Good food, delicious beverages, and the best company — what could be better, right? Well, maybe. Hosting a big dinner party can be stressful and expensive, especially if you only do it sometimes or never have, for that matter. Everything from selecting the right recipes to timing the completion of each dish can be a challenge! Enter the grazing table ideas to keep things simple and guests snacking all party long.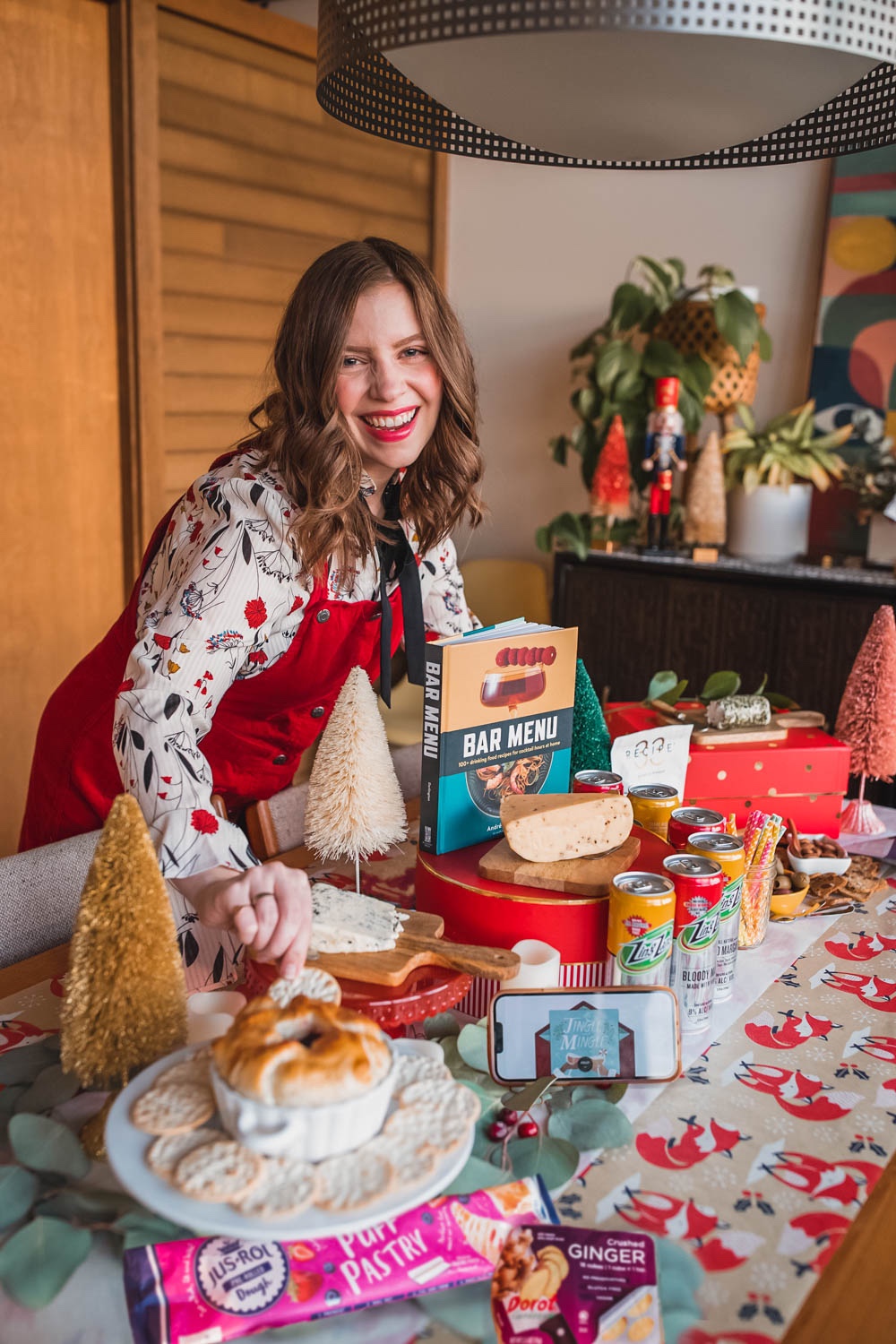 Disclosure: This post is sponsored by Babbleboxx.
While I have a few hosted meals under my belt, I wanted to share a hit that's been a part of nearly any event I've ever hosted – a grazing table! It is perfect whether you're serving the full meal deal or want to host a "board" party allowing guests to snack throughout! I love making grazing tables and boards because even the pickiest eater is sure to find something they like. 
Plus, if you are hard at work in the kitchen, grazing boards keep guests occupied and out of your way. The first time I hosted Christmas Brunch for our families at our new-to-us home, nearly every time I turned around, someone was popping their head into the kitchen. While it was nice they wanted to help; I find it incredibly stressful and distracting! When I started putting out a grazing board when guests began to arrive, this phenomenon suddenly vanished. Guess they were hoping for a snack!
With your sanity in mind, read on for my tips and tricks for easy holiday grazing board ideas!
Continue reading