Complimentary Service: Complimentary services were provided in exchange for this review. All opinions are my own.
Have you ever heard of a… sweat spa? Because that's how I spent my Saturday two weekends ago. I had my usual every-other-month facial, then popped over to visit City Sweats Seattle in the beautiful Madison Park Neighborhood where I was treated to a Lymphatic Drainage Treatment and Infrared Sauna Treatment. Just say yes to sweat, I say!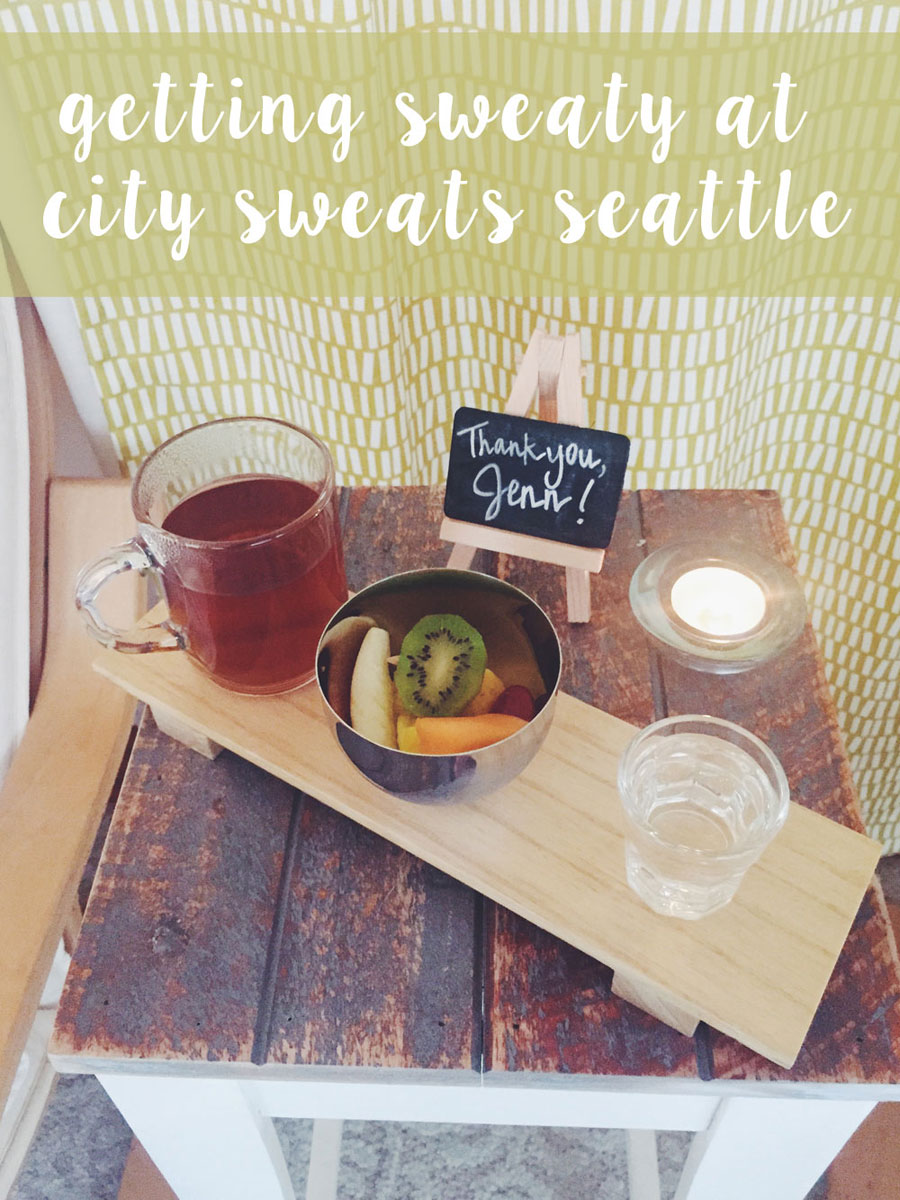 Having a little treat-yourself afternoon is something I don't do often. I'm not one to have a spa day, I just always feel like there's so much to get done on weekends that I often leave the "me" time for last… and often, I don't get much of that. But really, I'm not complaining – what I'm getting at is that when I do get time to indulge, I really appreciate it. That Saturday at  was no different.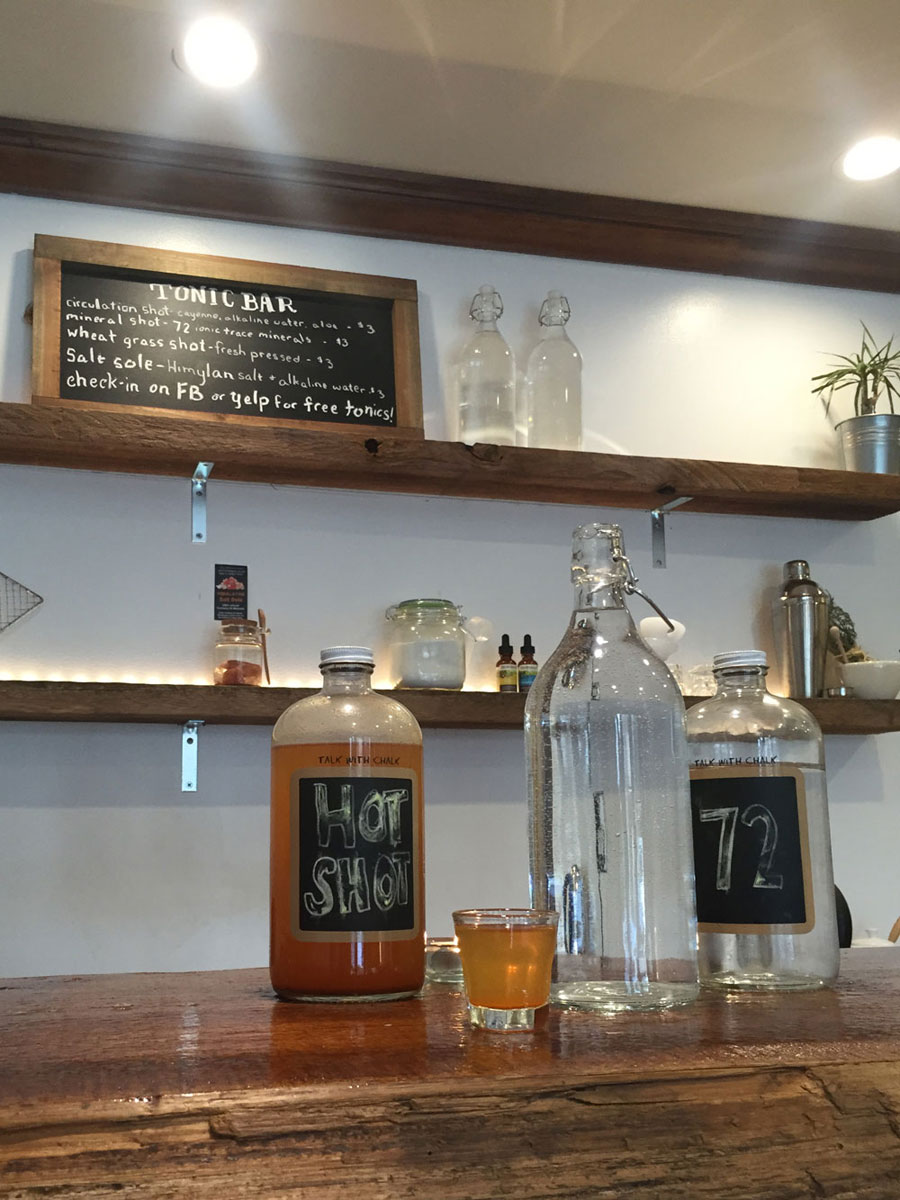 Two hours of uninterrupted massage and sweating was incredibly rejuvenating. Upon arrival, I was greeted with a shot. A Hot Shot, that is, full of cayenne and aloe to increase circulation and packed a punch. I was then led back to a private room where I was to have a Lymphatic Drainage Treatment. I laid down on a bed, then had massage cuffs strapped to my appendages. The machine turned on, and the massage began. I would equate it to one of those massage chairs from Brookstone but on    steroids.
When I was done with the Lymphatic Drainage, it was over to the next private bed to start the sweating. I was wrapped up like a burrito underneath the Infrared Sauna Wrap. The heat sneaked up slowly – at first I was thinking I wasn't going to sweat much, but about 20 minutes in, I was feeling it. My heart rate started to climb and I started seriously sweating. It was a good thing I had a Netflix-enabled TV to indulge in a little Pretty Little Liars and David Tutera's My Fair Wedding. :P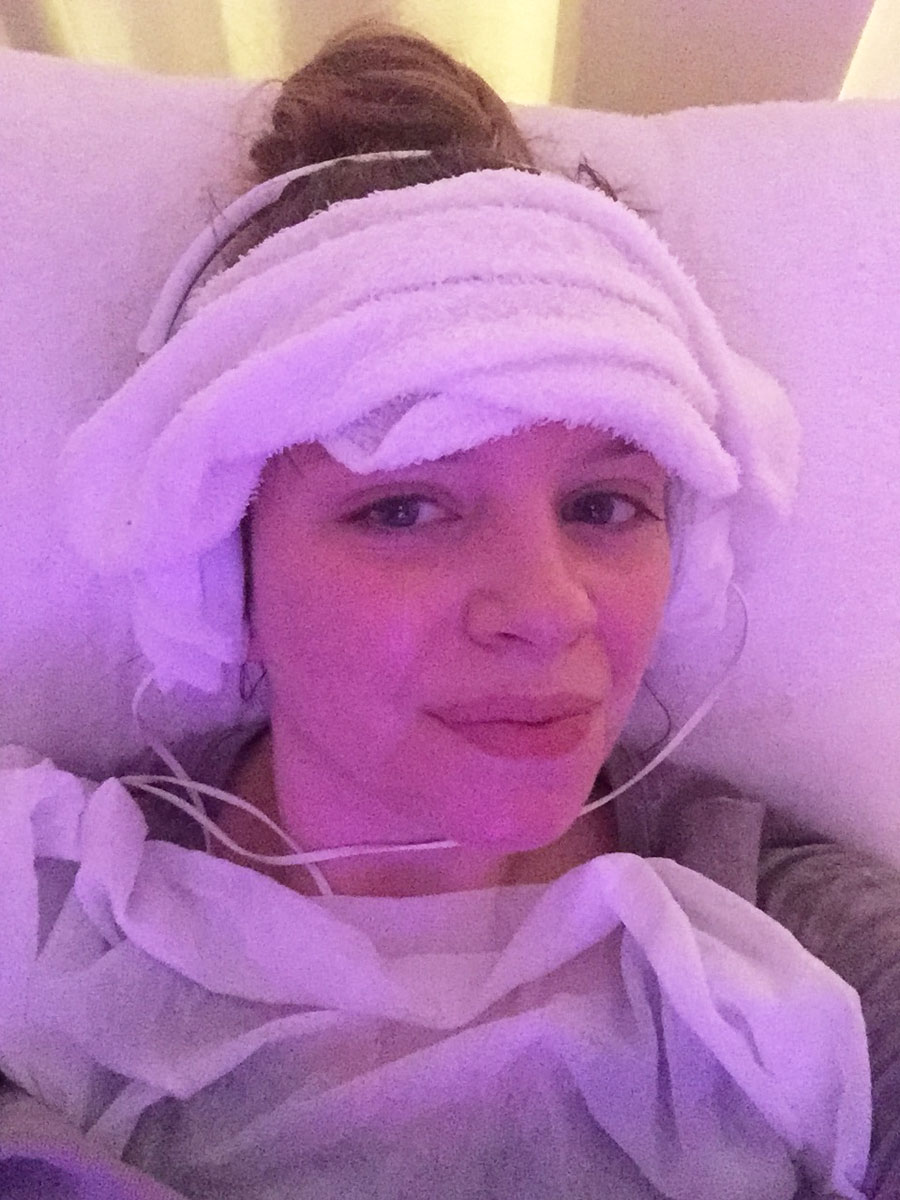 At the end of the treatment, I spent a few minutes in the relaxation room, where I was treated to tea, another shot, and fruit. It was such a nice way to end the experience, even if I was a sweaty mess. They offer showers, but since I didn't pack a change of clothes, I opted to shower at home.
I'm sure you've heard that sweating helps with detoxification. You know, all the bad stuff out. What I didn't realize is that I would see and feel the results. Whether it was a reaction to the heat or toxins, I had a mild rash show up on my arms. Upon googling, I found that it wasn't an abnormal reaction. It was gone by the next morning, and I do have sensitive skin and eczema so go figure. I also was a little sore the next day from the massage. I probably didn't keep as hydrated post-treatment. I drank a lot of water there, but I always have a hard time remembering to drink it at home too.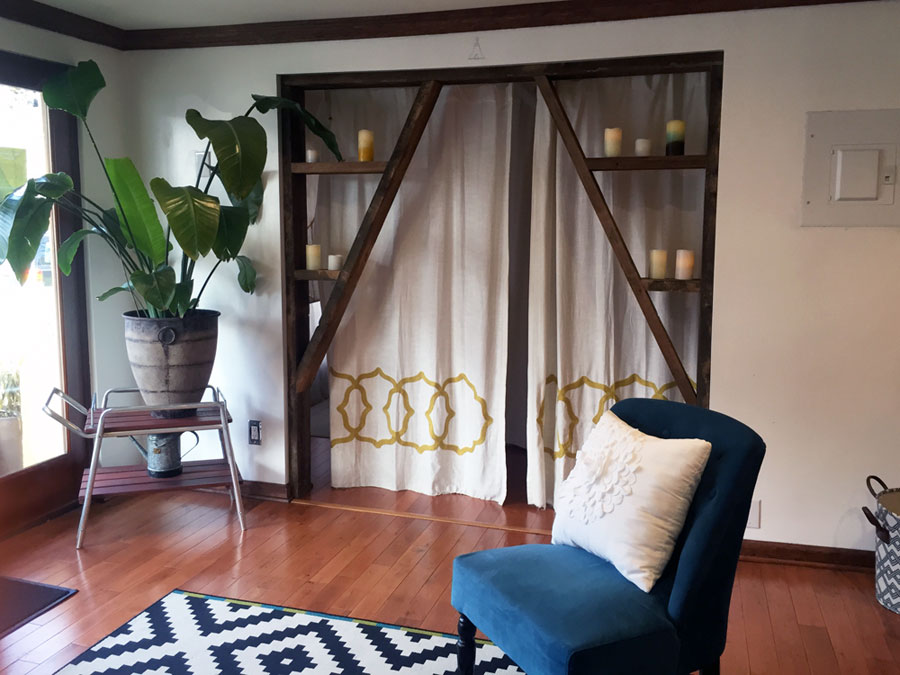 Besides the mild dehydration, I noticed was I felt way less bloated and blah. I definitely didn't want to take a nap that day – I felt like I had much more energy and wasn't carrying around a bunch of extra water weight. The benefits of a little r&r time and sweating it out, I guess!
Have you ever tried an Infrared Sauna treatment? If you haven't, would you?
This post was written in exchange for a complimentary service at City Sweats Seattle. No further compensation was received, and as always, thoughts and opinions are my own.