Being a blogger is tough. There are so many social media sites that promise to be great for promoting your blog. There are special image sizes you need to fulfill and always something to add to your to-do list. In my year-plus-ish of fashion and lifestyle blogging, I've tried quite a few different tools that have promised all sorts of things, but these 5 blogging tools are ones that I truly can't live without.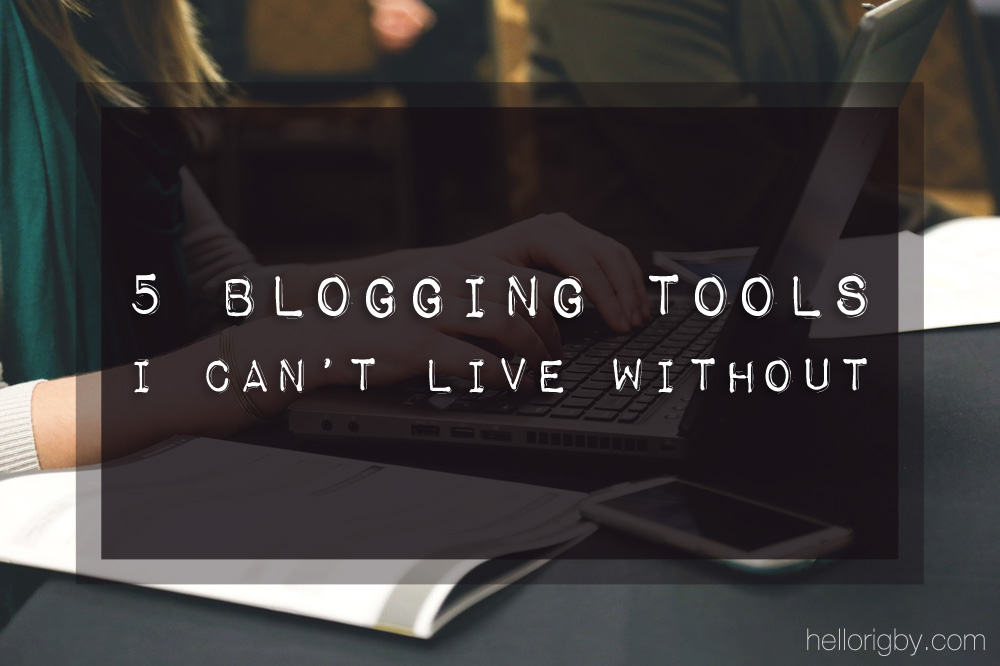 5 Blogging Tools I Can't Live Without
1. Buffer – I know, I know, you've probably heard about this one. But seriously, it saves my butt on Twitter. I only use this to schedule Tweets (rumor has it that scheduling Facebook posts anywhere but through Facebook is a no-no), but it's so handy. If I run across an article I want to share, I use the Buffer browser plugin to schedule it right there on the article page. Quick, easy, done.
2. TeuxDeux – This is my favorite to-do list app. It's a simple web-based tool that will also sync to your iPhone, and I love that you can set up daily reminders. I set myself a reminder every day to schedule my social media posts, and can set reminders on my list for the future as well. They'll give you a month free, otherwise it's $3 monthly or $24 annually.
3. TailWind Pinterest Analytics – This Pinterest scheduling tool is a dream. As bloggers, we know it's helpful to grow your Pinterest account to have Pins happening all day… but who has the time to actually pin multiple pins throughout the day? I pin as I run across images and articles that I like, and they go out at my designated sharing times throughout the day.
4. Grammarly for Chrome – I'm so excited Grammarly brought their amazing spelling/grammar tool to the browser! Anytime I type in a textbox in Chrome, Grammarly is quickly checking my spelling and grammar. It's like having a tiny little copywriter available to me all the time.
5. TinyJPG and TinyPNG – I'm sure you optimize your photos when you save them out for web (and if you don't, you really should!) but did you know you can take it a step further? I use Photoshop to edit all of my RAW photos from my DSLR and they're sometimes still huge, even after saving down to JPEG. I'll throw them into TinyJPG to reduce them even further, sometimes as much as 40% without losing quality. TinyPNG is just what it sounds like too – it makes PNG images tiny without losing your transparency!
I hope these 5 suggestions have been helpful. For more blogging advice, try my post on how to respond to brand email inquiries or this post on tools to help you with productivity.

What are your favorite tools for blogging?