Affiliate Links
As you may remember, I've shared my anxiety struggles here before. It's one of those things that comes in waves for me. Some days I will be totally fine, and other days I will really struggle with it and it will go on and on. It's frustrating – I'm a control freak, and not being able to control my own emotions and thoughts is incredibly stressful, which really just makes it worse.
I went to the doctor a few weeks ago and asked for help. I asked to be put on medication to make me feel better. And you know what happened? I filled the prescription and was too terrified to take it because of the awful side effects. (Yeah, I know, ironic.) Suicidal thoughts? Increased anxiety? Yeah, no thank you. So I've discussed it with family and decided I'm going to seek "alternative" therapy first. My first attempt at that is upping my exercise. Endorphins from exercise make you feel good, and hopefully I can channel my thousand and one thoughts into burning calories instead.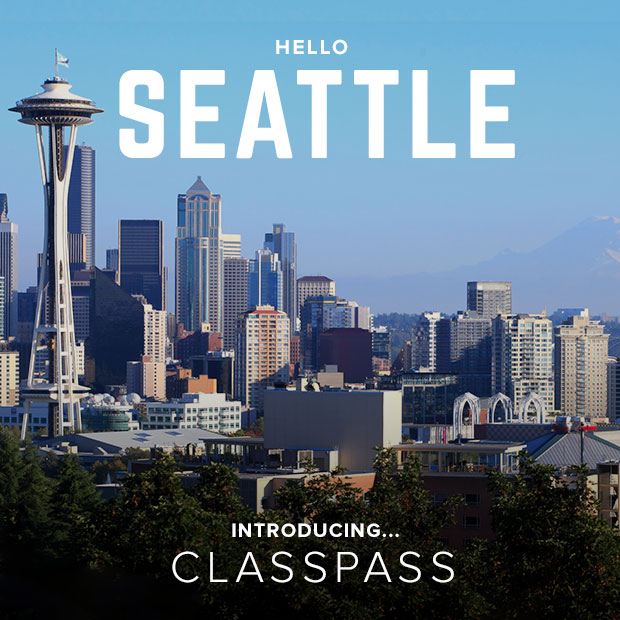 I had thought about joining a gym, but the thought of sitting on an exercise bike, lifting weights, or running on a treadmill didn't really appeal to me. Enter ClassPass Seattle, who contacted me about their launch here last week, and offered me a free month to try their service. Seriously, this could not have come at a more perfect time! ClassPass allows you to sign up for their service and try as many different classes as you'd like within a month. You can sign up for a Barre class on Monday, hit a spin class on Tuesday, and sweat your you know what off on Friday at Hot Yoga.
For someone who's new to the whole fitness class scene (like me!), this is perfect. The last time I took a fitness class was in college and I have absolutely no idea what I'd enjoy, so I'm really stoked to be able to try it out a variety of classes this month.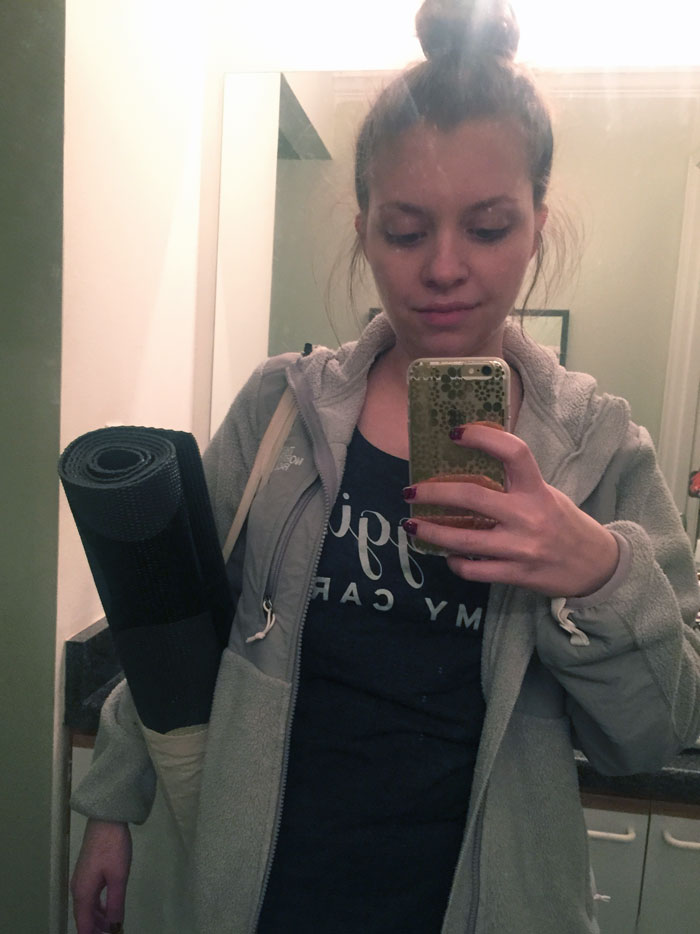 No fitness post would be complete without a pre-gym #selfie, am I right? Blogging wasn't my only cardio today! ;)
I even was able to attend my first class today! I went to CorePower Yoga in Bellevue to try out their CorePower 1 class, which is their beginner yoga. Since it was at night, it was by "candlelight" which was interesting, but did make it challenging to see the poses. The only issue I ran into (which actually ended up not being an issue) was that their staff had never heard of ClassPass. Since I was in their system for the class, it was no big deal, and I got to educate them on how the service works. I may have even gotten them a new client! ;)
Obviously not all of you are in Seattle, but they do offer ClassPass in several other metropolitan locations like LA, Washington, D.C., San Francisco, New York, Chicago, and Boston. The subscription is $99 per month and gets you unlimited classes, with a 3 class per studio cap.
I'm one for full disclosures, so I want to point out a couple of details in their FAQ to be aware of. One sticky detail is that if you can't make a class, you must cancel 12 hours ahead of time. If not, you will be charged a $20 no-show fee. Another thing to keep in mind is it is a recurring subscription. If you cancel, you must do so 15 days before your next billing date. If you cancel and want to restart your subscription, there is a $79 reactivation fee. For complete details about their monthly pass, I highly recommend reading their FAQ.
ClassPass is allowing you to skip to the front of the line when you use this link to sign up. To be able to try as many fitness studios in a month for less than $100 is a great deal!
Since I'll be trying out some new fitness classes this month, what's your favorite? Yoga? Pilates? I need help!
Disclosure: ClassPass provided me a month of free service in exchange for sharing their service and my thoughts after trying it. All opinions, as usual, are my own.