I've had so much fun thrift shopping the past few months with Seattle Goodwill. I've found some really great pieces (enough to make two oversized sweater outfits… my favorite fall staple!) that have incorporated well into my wardrobe, and I've rekindled my love of the thrift. Now, as much as I love a good thrift find… I'm sure you've been burned before. I know I have. And I almost got burned with something in this very outfit. Have you ever found the perfect vintage item only to get it home and realized… it's not so perfect? Like maybe you get a certain pair of boots home and a certain liner falls out? Yeah that would never happen…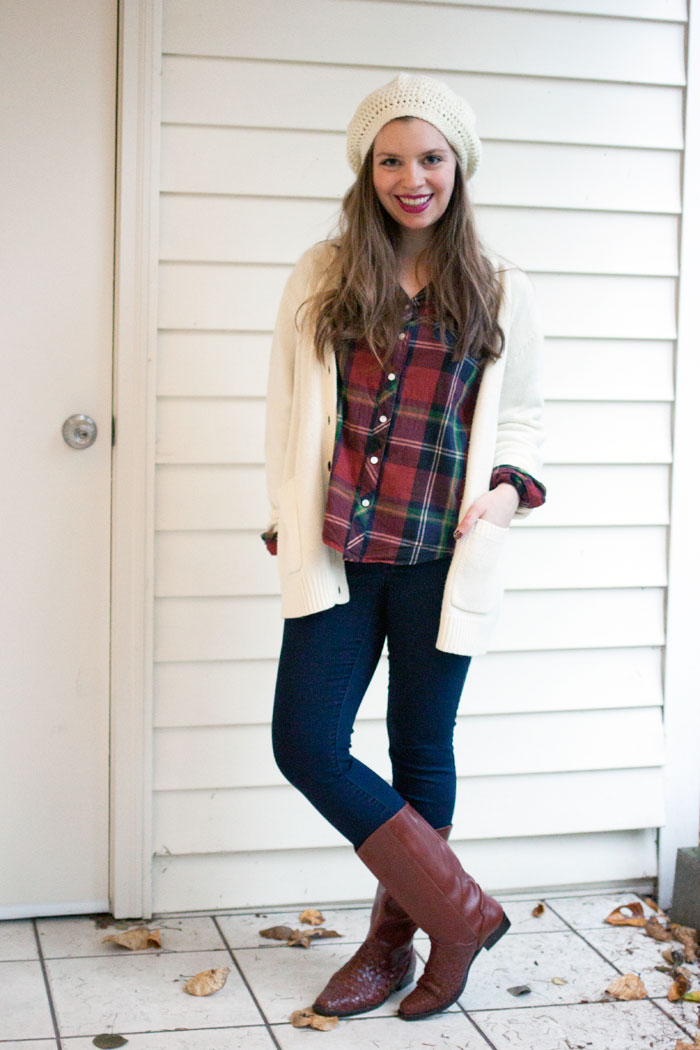 Not.
These boots almost didn't make it. I took them to the cobbler who basically laughed at me and told me "Yeah right, we can't replace vintage boot liners." Um, what? Isn't that what you do? I thought to myself, of course. I'm not one to tell anyone how to do their job. So I grumpily googled from the time I left the shop until I got my lunch at Panera, only to realize he wasn't being a jerk. He was right. Apparently, insoles or liners in vintage boots are nearly impossible to replace. Especially if they're the crumbled or deteriorated (which is affectionately known as "Devil Dust" in case you were wondering.) This is because the glues and materials used in the 60s-80s are hazardous and most of the time toxic. Awesome.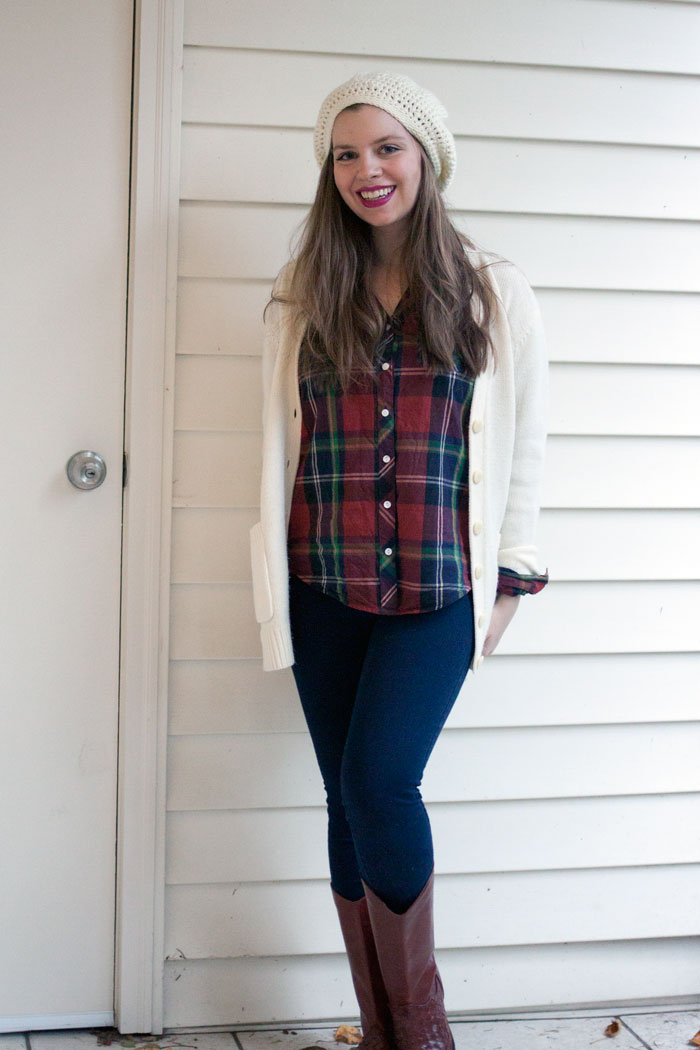 So I took my toxic, hazardous boots home and to try to replace them myself. Yeah, that was a big fat fail. I was about to give up and just wear my non-vintage boots for today's post when I found some old Dr. Scholl's Air Pillow liners in our closet. They are the type that you cut to fit, so I cut them a bit smaller than the size of the boot, stuck them in, and magically, it worked.
(Side note: It appears from my extensive Googling that most boots with leather liners like these actually aren't particularly toxic, but to be safe I wore a mask and gloves when handling them. And of course washed my hands a lot. I'm sure it's way more dangerous than the popcorn ceilings my cousin and I "made rain" when we were kids… not.)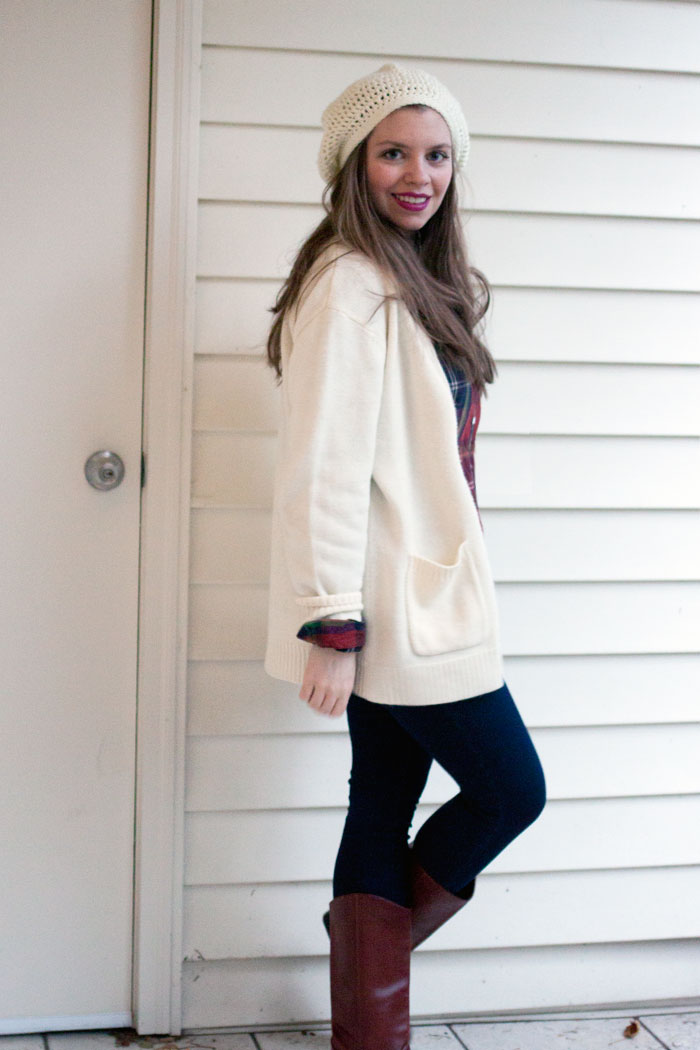 Anyways, never a dull moment around here. And here I thought the gray weather and torrential down pour that occurred right as I was heading outside were going to be my biggest challenges today. Oh well, I made my oversized sweater outfit work. ;)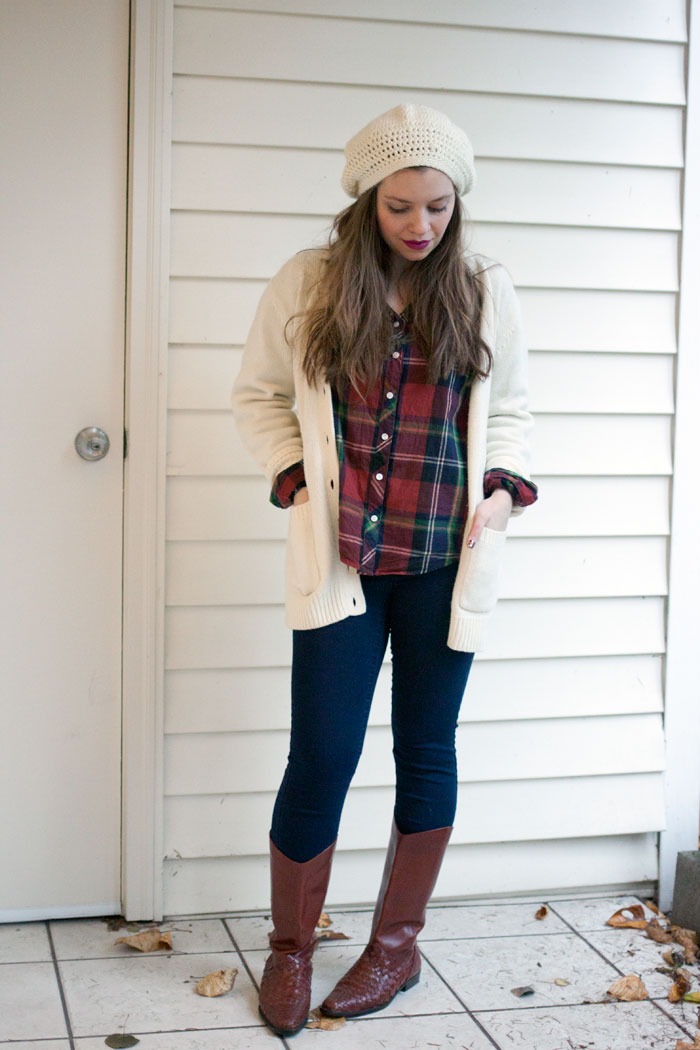 What I'm Wearing
Sweater: Vintage, c/o Seattle Goodwill
Button Up: Olive & Oak
Jeans: LC Lauren Conrad (yes, yes, I know, I wear these all the time. I have 5 pairs.)
Boots: Vintage, c/o Seattle Goodwill
Hat: Handmade, via eBay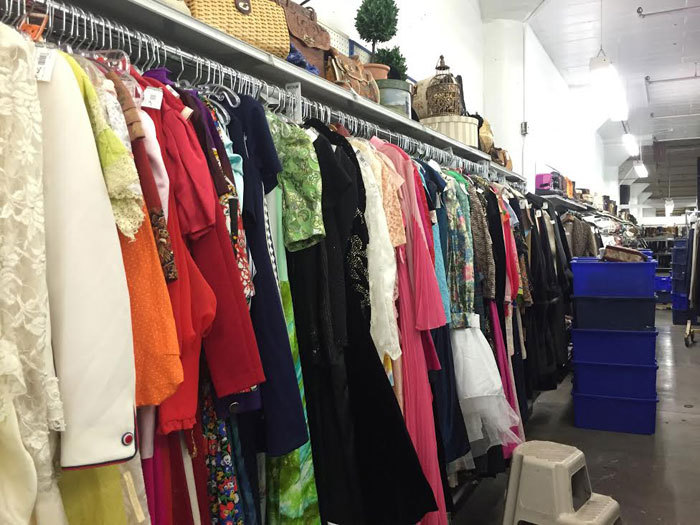 And speaking of not dull, Seattle ladies and gents, have you heard about Seattle Goodwill's Glitter Sale? I may have gotten a sneak peak this week of what's for sale. I'm dying to nab this Marc by Marc Jacobs Dress (it was totally my size too, insert heart eyes emoji) and some Tory Burch Revas in olive for $13. Yes, $13. Insane.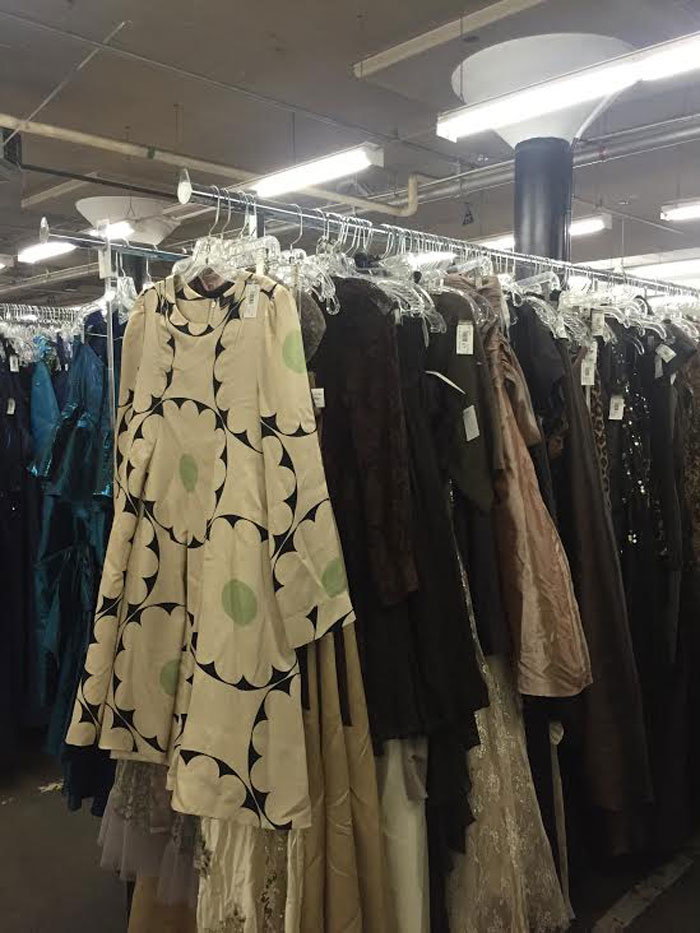 They also have a tonnnnn of vintage furs (real and faux, pick your poison) in nearly every shape and color. I also am a big fan of their clutches and bags, especially the vintage pieces.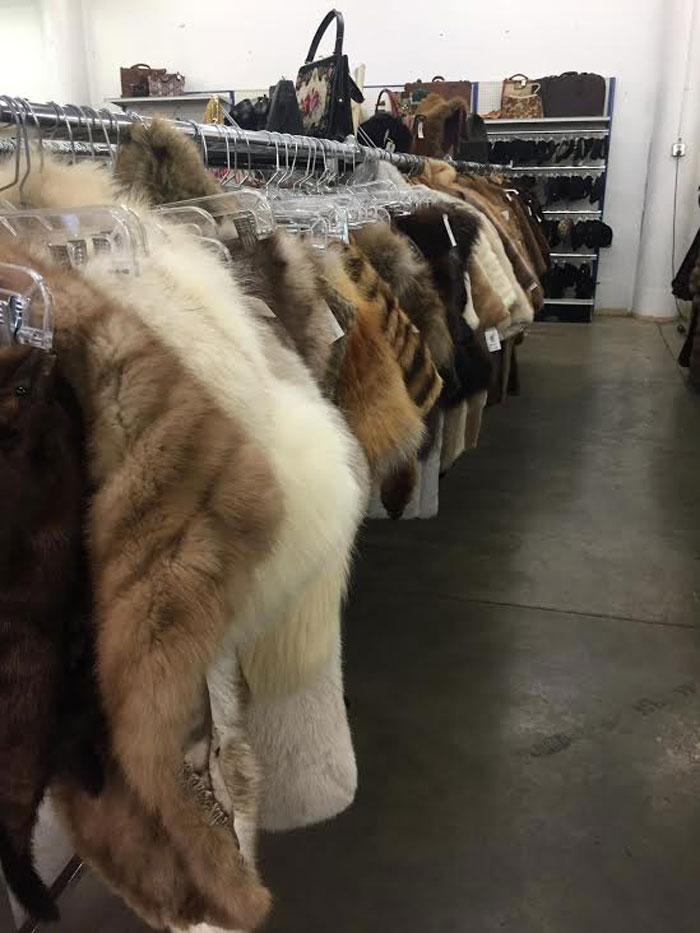 Anyways, the sale starts bright and early at 9am on Saturday. I've been told that people camp out, so get there at whatever time you're comfortable with, get a number, sign up for text alerts, and enjoy the food trucks or grab some breakfast while you wait. That's exactly what I'm planning on doing.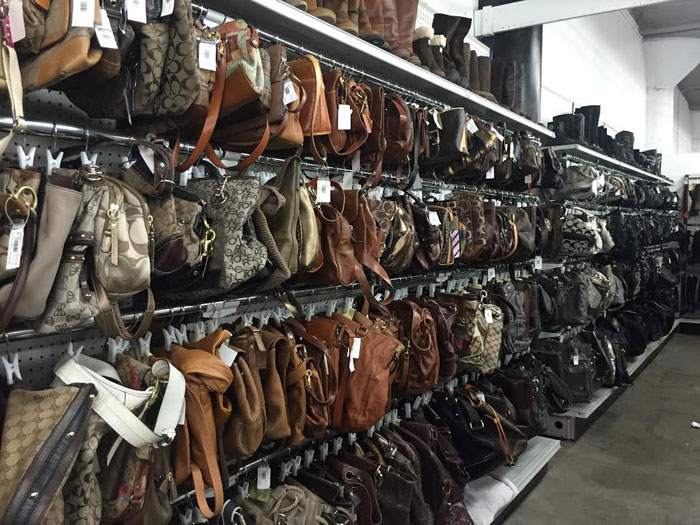 Seattle Goodwill Glitter Sale, 1400 S Lane St, Saturday 9am-6pm, Sunday 9am-6pm. See you there!
Have you ever found any vintage treasures while thrift shopping? I'd love to hear about them!