I can't believe it's already September. But can I just say, I'm so excited to start wearing my fall uniform again? Seriously, I love nothing more than cozy sweaters, booties, and my skinny jeans. Expect to see a lot of that this season.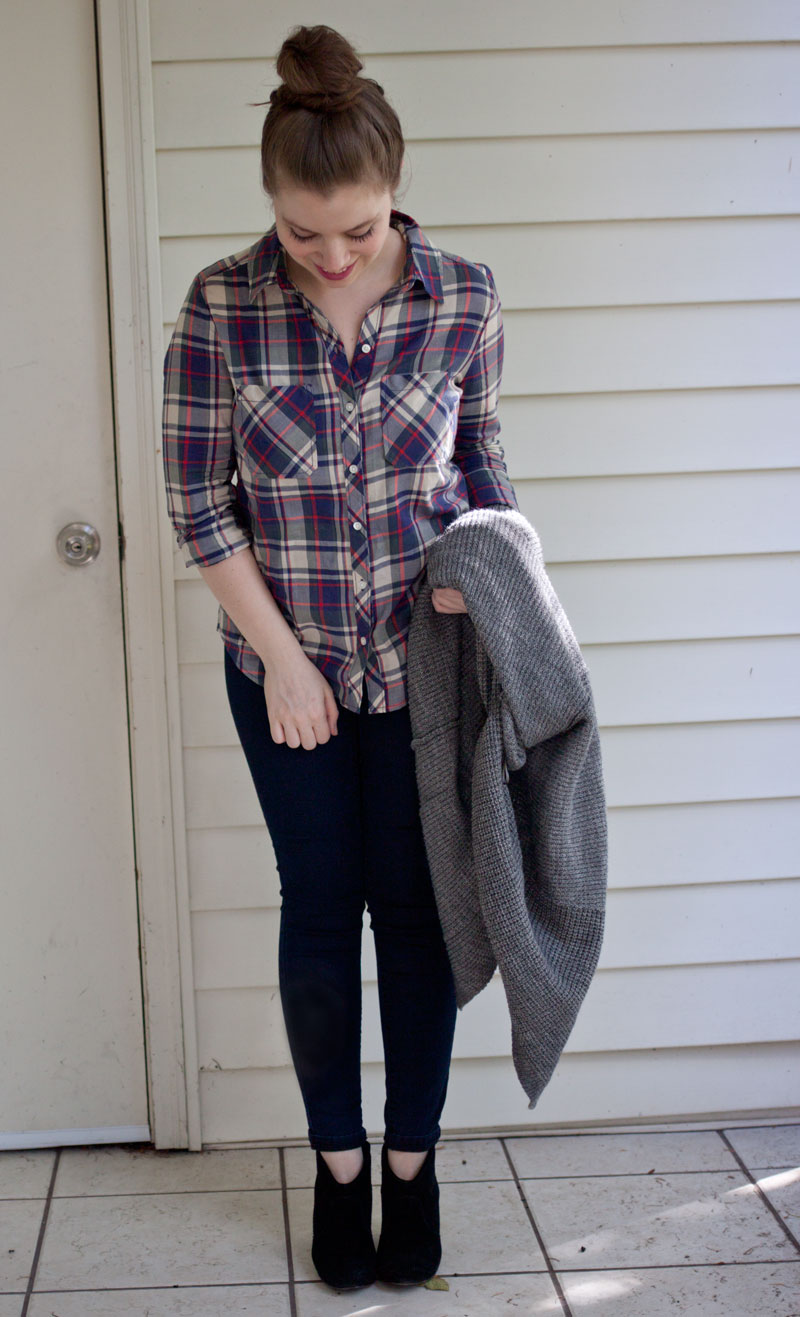 I could try to make up something to write in this space for you today, but I really don't have the words. What I do have is this outfit. I can tell you about this outfit, so I will.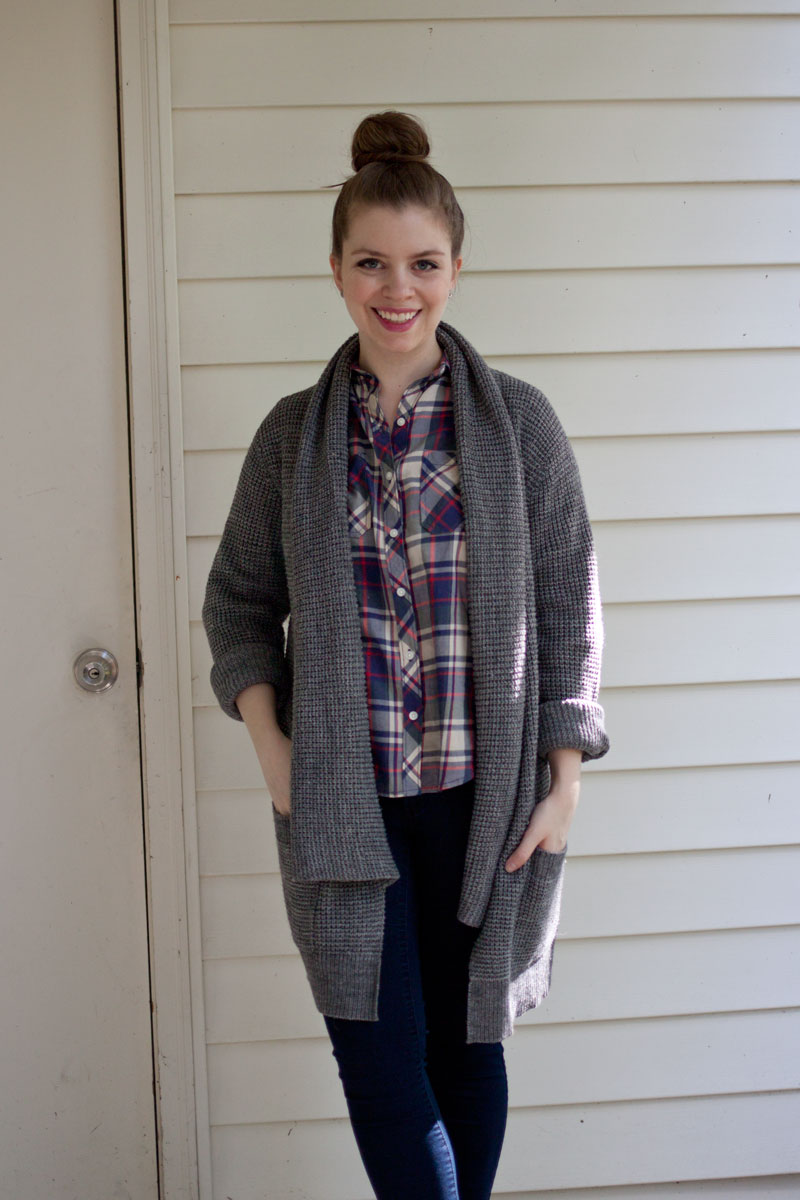 This is the second in my thrifting series (did I mention I was doing that? I don't think I did.) I've been working with Seattle Goodwill to find some amazing thrift pieces to add to my ever-growing wardrobe. I decided to focus on transitional pieces for fall – you saw those happy printed pants from last week, and this week's find is this cozy boyfriend style sweater. I love finding pieces like oversized sweaters at thrift stores – I find I can get the same look for a lot less. This one is oversized literally… It's a size large and the arms were huge. It was too cute to give up on it, so I rolled up the sleeves and loved it.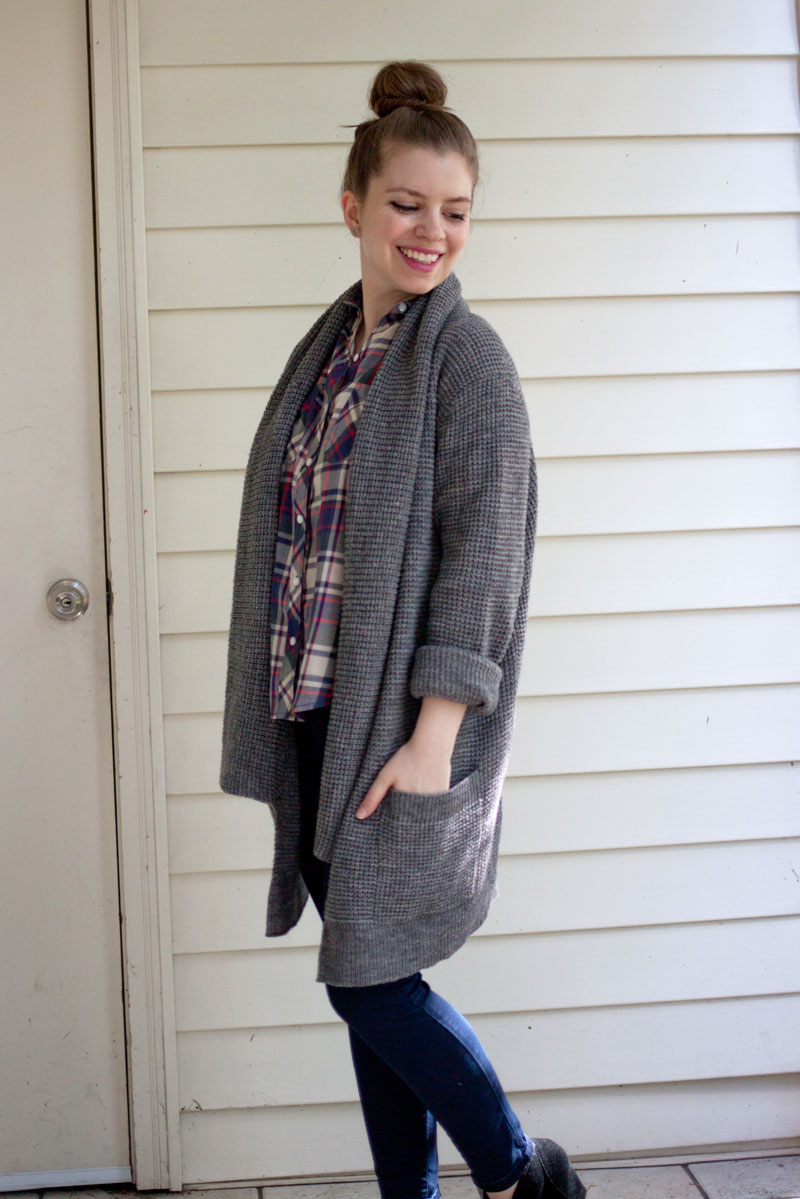 What I Wore
Top: BP
Sweater: Michael Michael Kors, c/o Seattle Goodwill (similar)
Jeans: LC Lauren Conrad
Booties: Report (similar)
Earrings: LC Lauren Conrad
I haven't really mentioned how obsessed I once was with thrifting. I used to go every other weekend, but then I got a grown up job and I just didn't have the time. But I've been making the time to scope out a new thrift store each weekend, and it's been a lot of fun. I hope to share some of my best thrifting tips with you in the next Thrifty Thursday, but for now you can check out my favorite piece of thrifting advice on the Seattle Goodwill blog.
So tell me, what does your fall uniform consist of?