Happy Friday! I'm so excited to have today off to make a super long weekend. Yay! We very rarely get additional days off at my work, so I'm pretty pumped to get a freebie like this, especially when we already have a holiday coming up. Anyways, I thought I'd share 5 things I've been digging this week to start off the weekend.
1 / Lovely Letters
Last month I signed up to be part of a pen pal swap called Lovely Letters on Esther & Jacob! I got paired with Katrina, who blogs on a super cute food blog called Table For Two, Please. Here's what she sent me: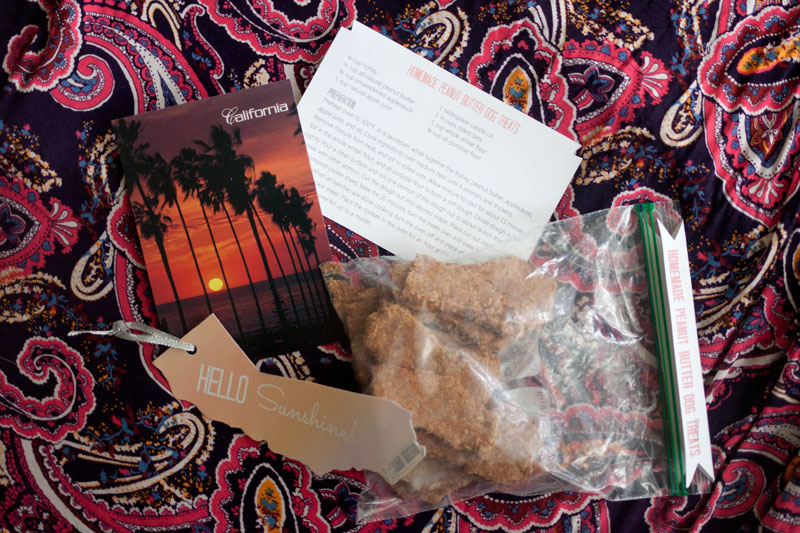 – Homemade Peanut Butter Dog Cookies – Rigby loved these!
– Dog Cookie Recipe
– Homemade Bookmark – so cute!
– Lovely Letter
…Thanks Katrina!
2 / But First Coffee Mug Swap
I also signed up for a mug swap on But First, Coffee and got paired with Jamie of SnapGinger! She sent me this super cute #ShibaInu mug! Love it, obviously.
3 / Links I'm Loving
I thought I'd share a few links I've loved this week:
– Melissa of Daily Chaos shared why being 'blog famous' isn't for her
– CoSchedule wrote this great article about emotional headlines
– Love this round-up of places for petite ladies to shop from Racked
– Julep posted a recap of the Blue Nile Sparkle event I attended
– Don't miss out on your chance to win $100 to Lululemon or $300 PayPal cash!
– Kristen of See You In a Porridge shared her thoughts on the mean comments that are way too common on the internet
4 / Weekend Plans
… I have none and I couldn't be more excited! I'm going to be catching up on blog reading, book reading, make some face lifts to the blog that have been on my to-do list, and catch up on household chores (ew, but necessary). What are you up to this weekend?
5 / Labor Day Sales
So my budget is basically screwed for September. I may or may not have found a few awesome Labor Day Sales. Here are the ones I've shopped so far:
– Nordstrom is running 40% off a tons of things. I picked up this military-inspired coat, I'm going to try to find these slip ons in my size in store, and I grabbed this cropped blouse.
– Sole Society is running a 70% off sale. These block heels got great reviews (comfortable 3″+ heels, yes please!) and they're less than $25! Sold.
– Old Navy has a huge labor day sale going on, with items starting at just a few bucks, like this pencil skirt for $6, this dress for $6, and these graphic tees for $6. Insanity.
– Rag and Bone is normally way out of my price range, but they're running an insane sale on their Classic Newbury Booties for more than half off… $250! Someone talk me out of these.
Hope everyone has a fabulous long weekend, and I'd love to hear what you're going to be up to this week in the comments! :)