True Life: I'm a Fashion Blogger (on my off hours) should be a thing. Now that it's getting darker earlier, I have to hurry home and get outfit shots done before the sun goes down. Tonight was probably the most embarrassing/ridiculous one yet. We're driving home and I'm yelling, "Oh no! We're losing the light!" Yeah, clearly I have issues.
What's even more amazing is that Dave doesn't even complain (as much) anymore about the photo taking endeavors. Bless him. Seriously. He even gave me a piggy back ride down the hill from where we took these photos so that I wouldn't fall. Now that's love.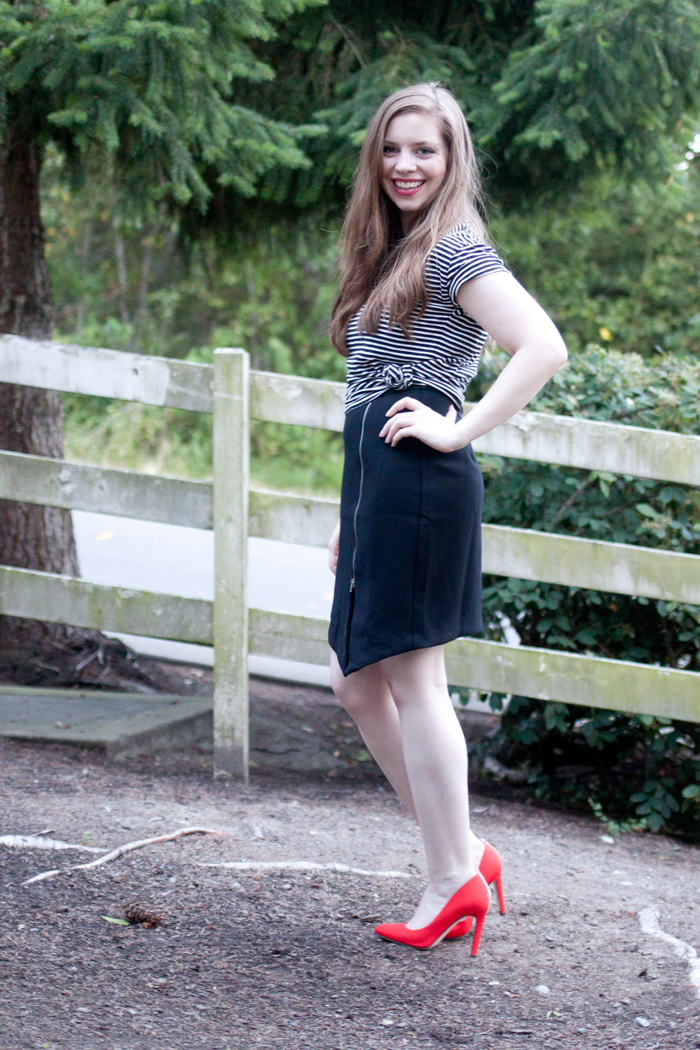 I guess I should start planning ahead soon and take my photos on the weekends. Pretty soon we're going to be into winter and then I'm really going to have issues. #BloggerProbz for real, though.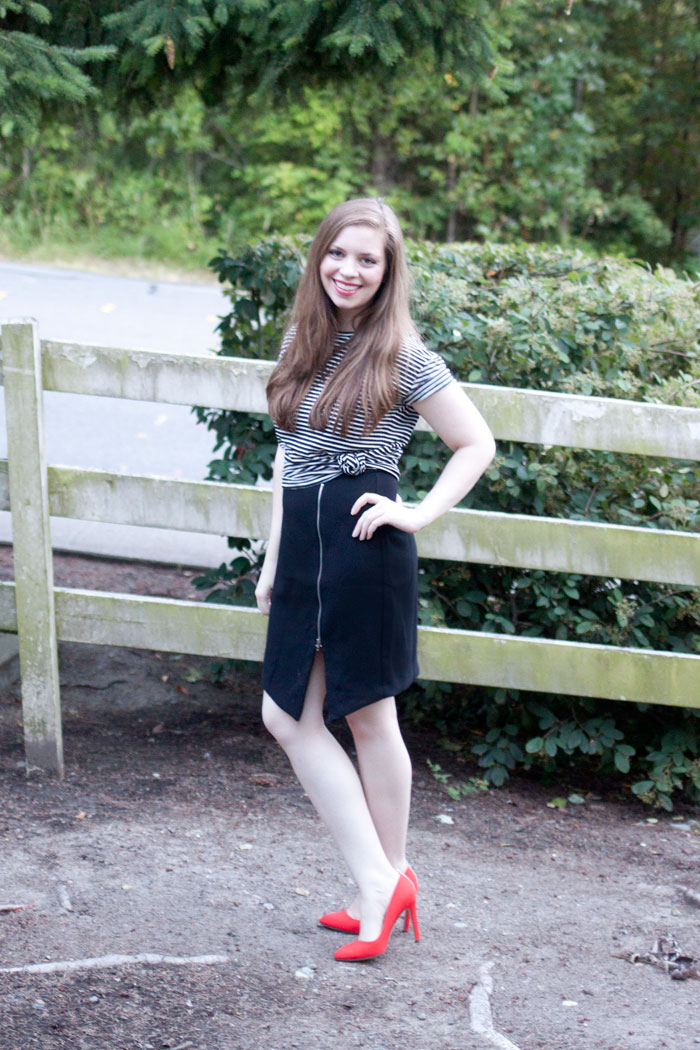 Speaking of love, a new love in my life is this adorable striped tee from Popbasic. If you haven't heard of Popbasic before, they curate these adorable micro collections of clothing for $78. There's always a fabulous accessory (stay tuned for this in a future outfit) and a couple of great wardrobe basics included in each collection. This month's collection is Wanderlust, and contains this adorable striped tee shirt, a bike chain necklace, and a ultra soft knit cardigan. I'm going to be living in the cardigan come fall. Thanks to Maddy, they're super sweet co-founder, for offering to send me this month's collection to style! :)
What I'm Wearing:
Tee: c/o Popbasic
Dress (worn as skirt): Shilla Evolution Dress via Le Tote
Shoes: SJP Collection
So what, if any, blogger problems have you experienced? If you're not a blogger… well, lucky you. It's a blessing and a curse, I suppose. ;)