As much as I've loved summer this year, I think it's about time fall showed up. Maybe I'm just getting a little burnt out on the hot weather (thanks, Texas), or maybe its how fast-paced this summer has felt… but I just am so excited to curl up with a cozy sweater, a good book, and some cocoa during a rain storm. I can venture a guess that in a few months when this actually happens, I will be dreaming of warmer weather. Grass is always greener, right?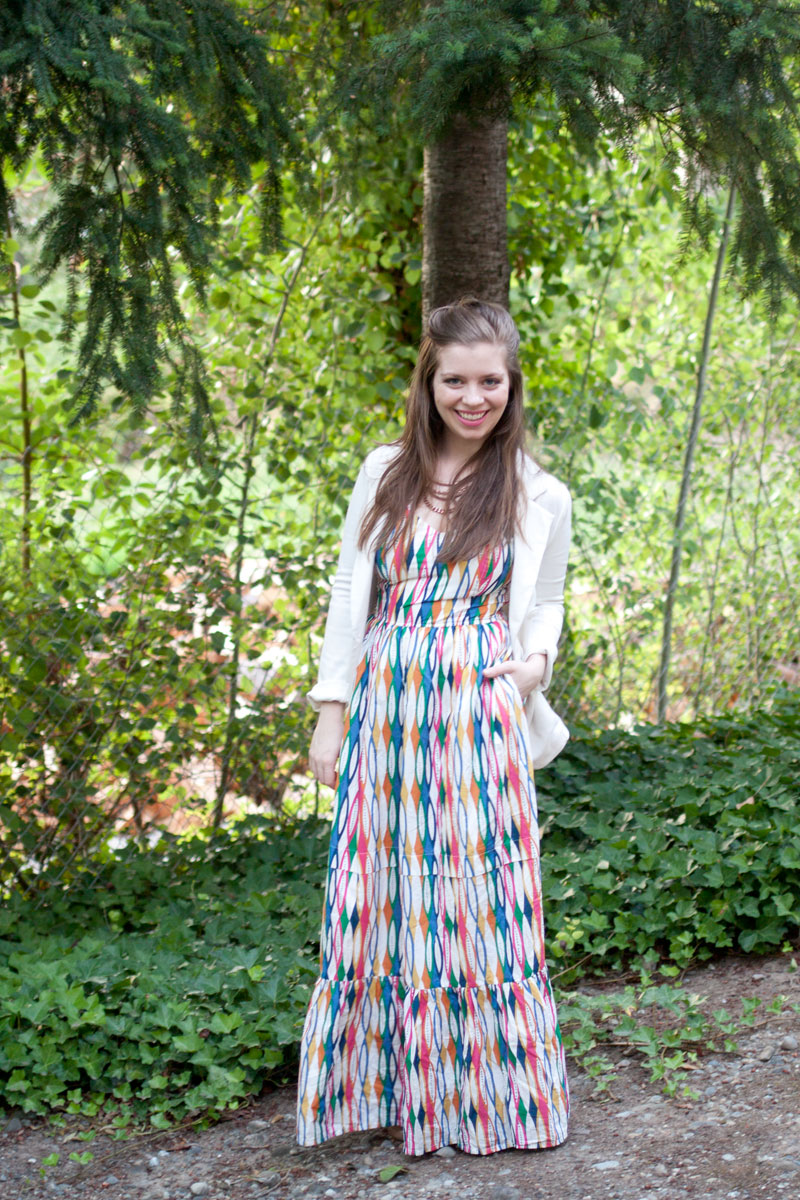 This week's been another busy one. Yesterday I spent my day at Urban Campfire in Seattle, a workshop for creative, entrepreneurial women. It was inspiring to see so many powerful women in one room, sharing their stories, hopes, and dreams with 500 others. If you missed my Instagram, I also got engaged this week.
Just kidding.
But I got to pretend I did at Blue Nile and Julep's Manis and Sparkles event and made a fat engagement ring stack. Bling bling.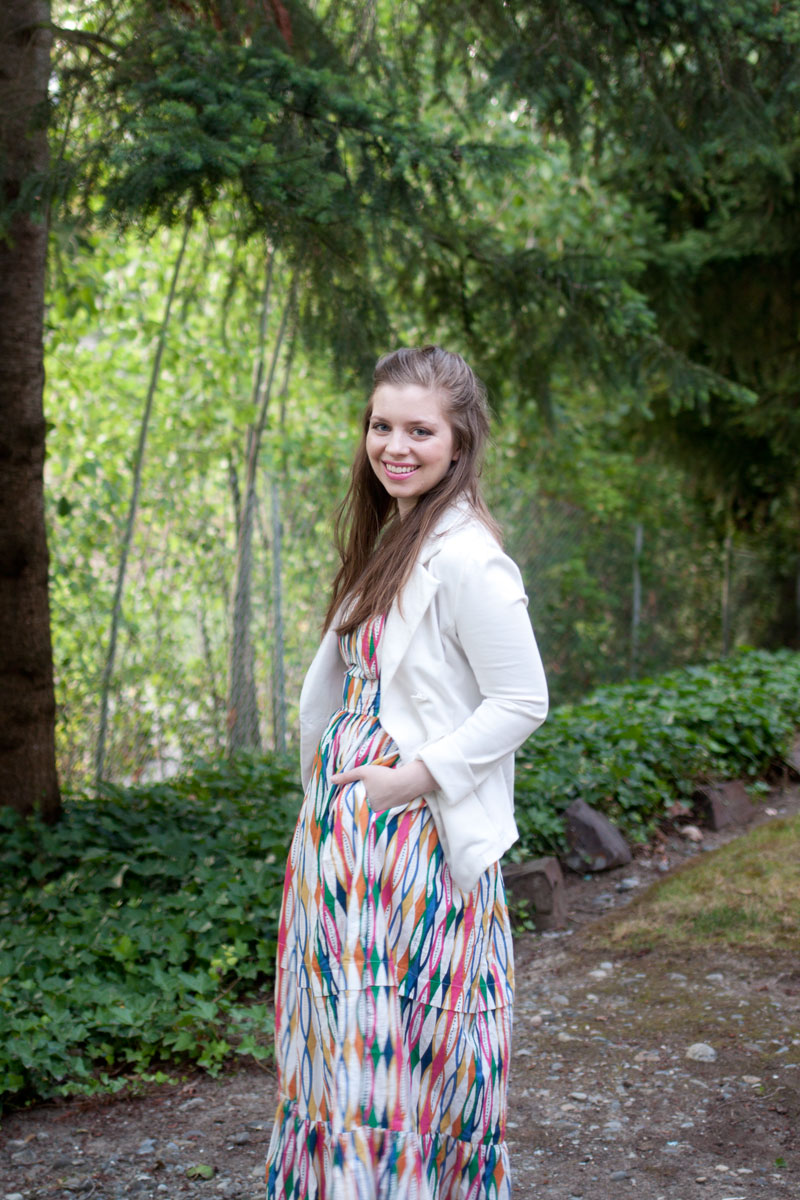 But the reason you're really here is to find out what I've been wearing, right? eShakti sent me this dress last month and I couldn't wait to style it. The only problem? It didn't fit. So I had to make some alterations to the straps so that I wasn't flashing everyone while wearing it. eShakti offers gorgeous, well constructed clothing pieces with awesome customization options. Unfortunately for me, my custom thick straps were much, much longer than anticipated. I also found the bust area to be tighter than expected, so if you're on the busty side, I'd recommend paying close attention to the measurements they provide and sizing up on form-fitting dresses if you are between sizes.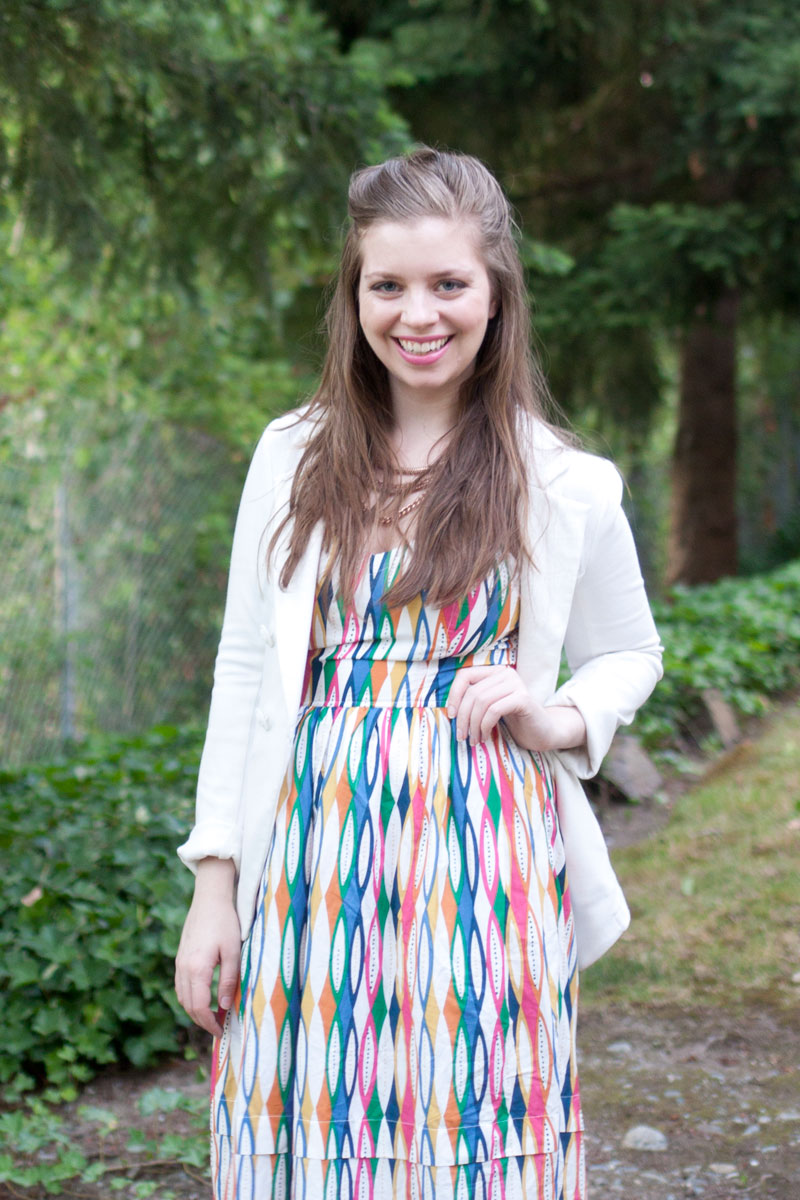 For more information about eShakti, follow them on Facebook, Pinterest, and Twitter.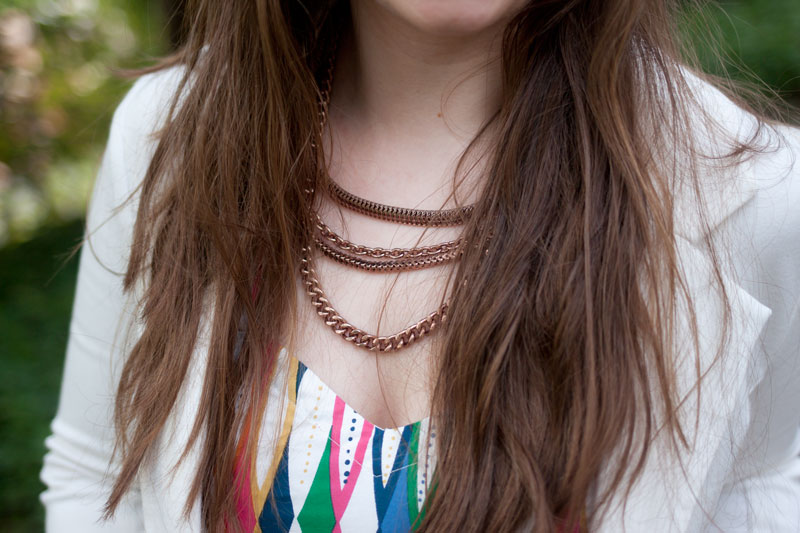 What I'm Wearing
Dress: c/o eShakti (similar)
Blazer: Forever 21 (similar)
Necklace: Adia Kibur via Le Tote
Linking up with Tres Chic, Fashion Friday, Fab Favorites, Favorite Fashion, Fashion Item
So for real, am I the only one looking forward to fall? Happy Friday!