These pants may not be the most flattering. Some may even think they're crazy. But more importantly, I've deemed them the Happy Pants, because they're bright, colorful, and slouchy-comfy-coziness makes me smile.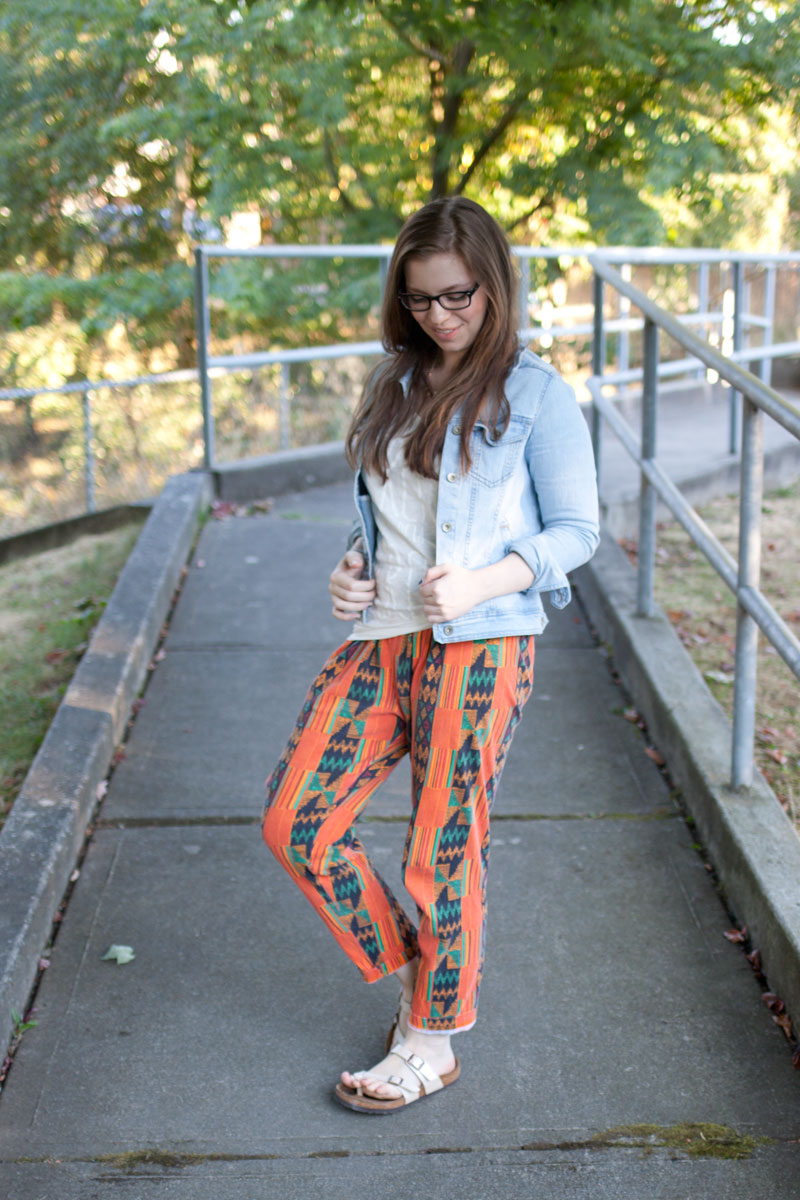 With styling, sometimes I think people get really hung up over what is the most figure-flattering. I think I get caught in that trap too – but let's be real, sometimes I want to wear something that feels good, not looks good. Not to say I don't look good, or that I do; I think this is a fun outfit. I can chase my dog around the park and not worry about breaking an ankle. But it's not traditionally what one may call chic, fashion-forward, or ground breaking. And that's okay. Some days this is what I need.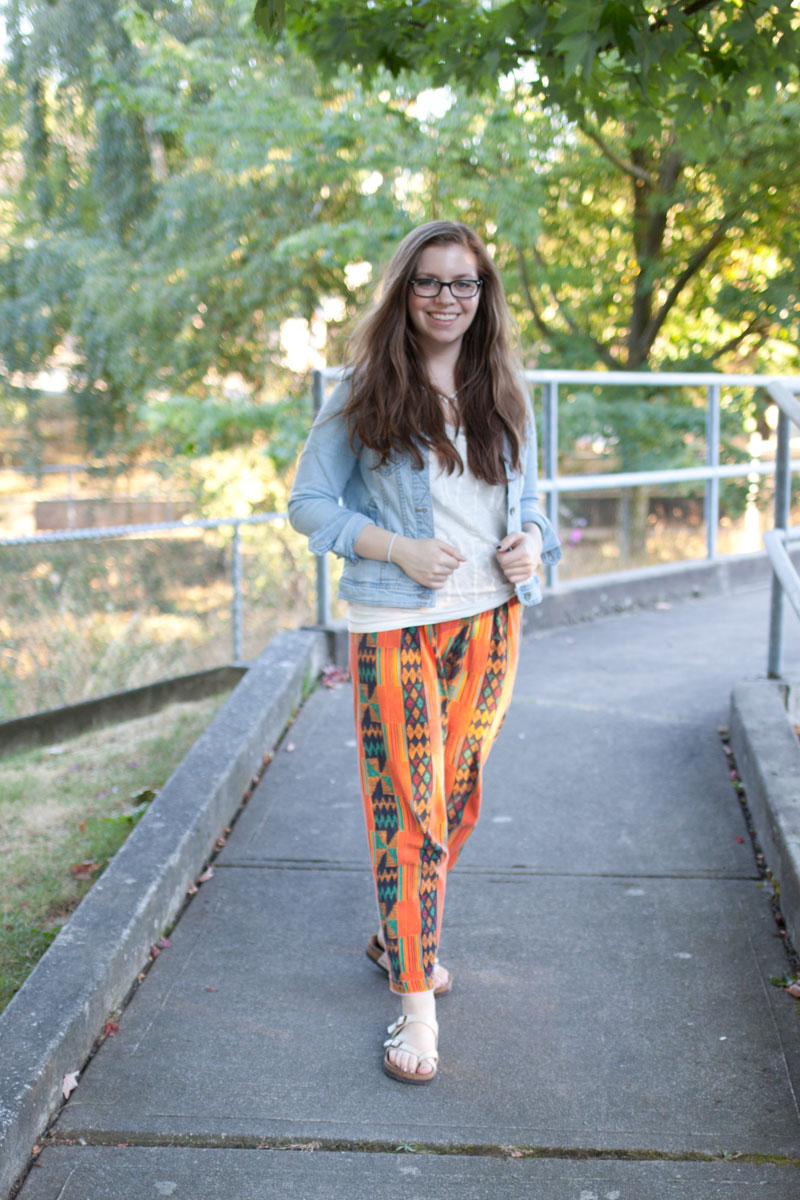 But I'm sure these pants have a story. I think they were loved by someone before me. You can tell they've been washed a bit. Maybe they're even scrub pants. I honestly I have no idea because I got them from Seattle Goodwill, and they could have been someone's favorite pair of pants. I will never know. Thrifting is magical like that, you never will know who wore it before you, where it came from, or what its story is. Imagining where it came from is pretty fun though, and when I picked these up and tried them on they just felt good. (And a bit like pajamas… but you know that's okay. I'm cool with that, it's not the only pair of pants I have like this, so sue me. ;) )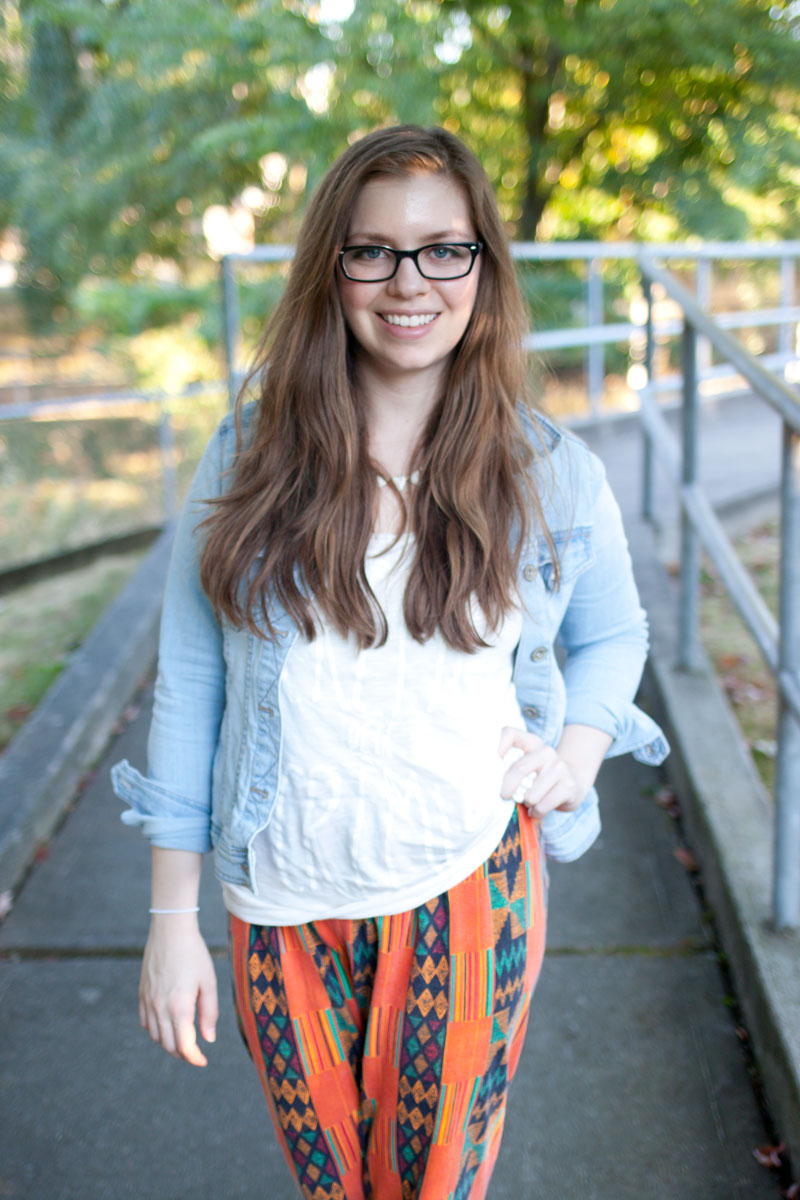 Now they're my pants, my happy pants, and they're fun and funky and you know what was funny? People were smiling at me when I was wearing these yesterday. I'm sure you've heard of the Seattle freeze? Apparently we're famous for being "frozen" in this state… I think it is someone's nice way of saying aloof or even rude. I don't believe it, but regardless, I was getting smiled at yesterday, and I'd like to think it was because of these pants.
What I'm Wearing
Pants: c/o Seattle Goodwill
Top: Old Navy (similar)
Jacket: Sonoma Life & Style
Sandals: Birkenstock Mayari
Glasses: Ray-ban
Do you have any clothing that you just love because it makes you happy? I'd love to hear about it!