I've been a fan of makeup for… as long as I can remember. Almost. I think I was about 12 when my mom let me loose on the Avon Catalog, and I ordered blue eyeshadow (because my eyes are blue, so duh!) and pink lip gloss. I probably looked horrible, or like a child of the 80s… errr 90s, but I thought it looked good, so who cares, right?
These days you won't find much blue in my makeup bag, but as you may remember from my what's in my makeup bag post, you will find a lot of neutrals. I personally prefer a simple look with a bit of a pop – be it a statement lip or a little shimmer. So Rachael of The Rachael Way and I thought it would be fun to share our top 10 simple makeup ideas with you today!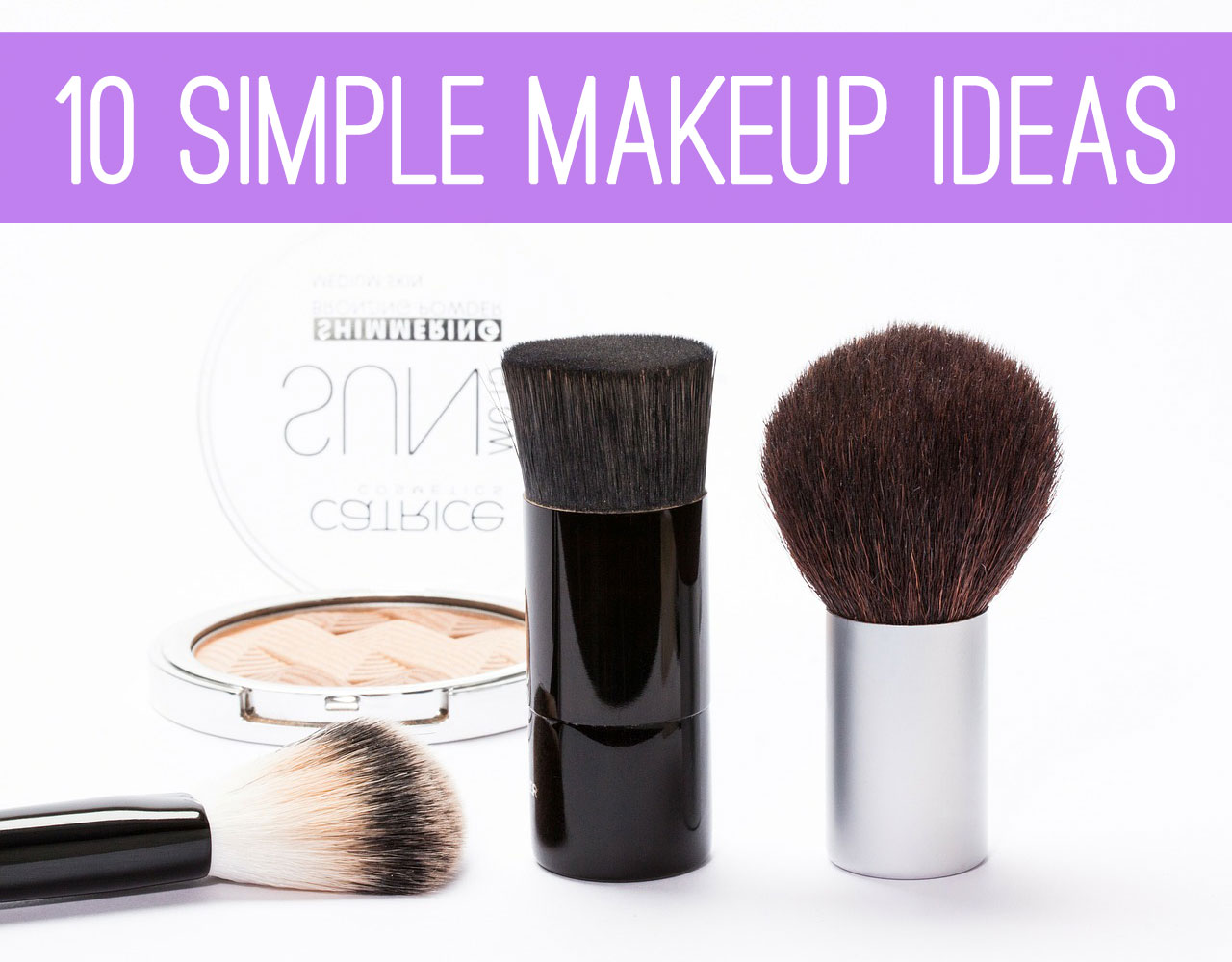 10 Simple Makeup Ideas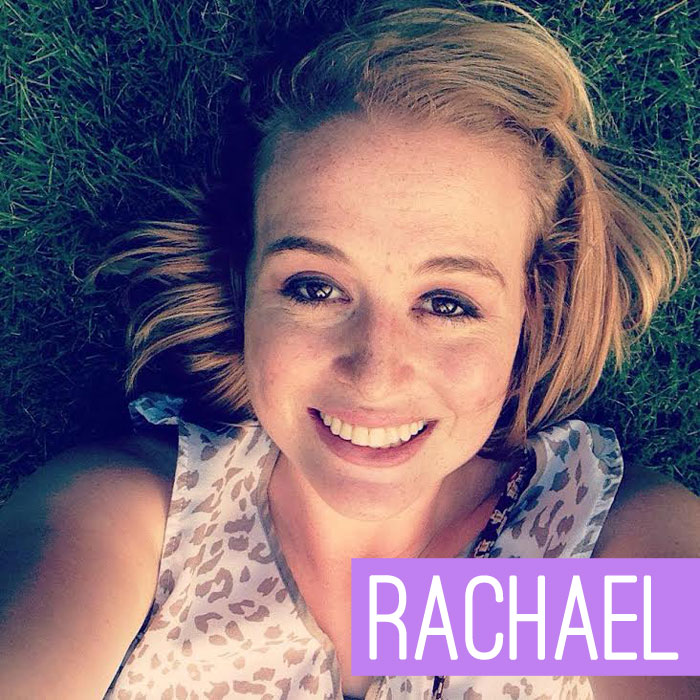 What Rachael Says:
The first time you wear a bold lip, you will feel awkward.  It's totally normal and natural. Just rock it out!
If you aren't the best at actually DOING your makeup (like me!), go for a palette!  I adore my Naked 3, because I know all the colors will work together!
Don't underestimate the power of a good mascara.  You don't have to spend a fortune, but find one that works for you!
Splurge on foundation.  If you have moody skin, like me, it's worth it to spend a little more on something that will not only be good for your skin, but look great too!  I swear by this.
Find a good cleanser. I love Cetaphil. See above note about skin. Hayley recommended this to me and it's been great!  Also — not to get mom like, but if something is really up with your skin, see a doc.  I had terrible acne come on out of nowhere, so we ran some tests and then I got diagnosed with PCOS!  Always better to be on the safe side, right?
Want more beauty? Read these: Save vs. Splurge, makeup edition | What's In My Makeup Bag
What I say:
Highlight the inside corner of your eyes, it'll make your eyes pop and appear larger!
Don't neglect your brows. Fill in sparse areas, eyebrows are the curtains to the window of your soul after all!
If black eyeliner looks too harsh on you, try brown! I much prefer a dark brown to black :)
Exfoliate your lips before applying lipstick. I love the Popcorn Sugar Scrub from Lush… it tastes good and works beautifully!
Don't forget to moisturize! Even oily girls need to. Sometimes over production of oil is to make up for a lack of moisture in the skin.
Want more beauty? Read these:  What's In My Makeup Bag, an Update | What I Put On My Face | Everyday Makeup Look with Mary Kay
…and now, a fun giveaway! I've joined forces with A Dose of Paige and The Charming to bring you a little spending money to make your holiday shopping easier! Enter to win $175 CASH below!
These gals are also bringing more holiday fun as a part of their "Dose of Charm" Holiday Extravagenza. Love Ugly Sweaters? Need some ideas for gifts? They've got you covered.
Here's what else you can look forward to:
– On November 14th and November 21st check Paige and Amy's blogs for some fun gift guides! Paige is going to be showcasing her favorite DIY gifts found around blogland and Amy is going to be sharing her favorites from a bunch of etsy shops!
– On November 24th, get ready to share your ugly sweater! You can do this from instagram, your blog, twitter, wherever! Simply show up to Paige or Amy's blog and link up your photo or post! Get crazy with it!
– The very next day, on November 25th, we challenge you to create some fun holiday decor! Go crazy and share your blog post on either Paige or Amy's blog.
– From December 1-December 5, be checking Amy's blog for a whole week of Holiday posts for her series "WeDo The Holidyas", while you can check Paige's for some fun Christmas crafts and DIYs.
– On December 8th, it's time to share your favorite holiday edible treats! Bring your blog posts and your sweet tooth to either Paige or Amy's blog and link up with us!
– And December 12th kicks off the Holiday Home Tour! On December 12th, you'll come and link your posts showing off your holiday home and then on December 18th, come back to see if you made it into the finalists. On December 22nd, we'll round out Dose of Charm by announcing the winner of the home tour!
But for now, get to entering this awesome giveaway so you can get your Christmas shopping on!
What are your favorite tried and true beauty tips? I'd love to hear them! :)