I've been a fan of makeup for… as long as I can remember. Almost. I think I was about 12 when my mom let me loose on the Avon Catalog, and I ordered blue eyeshadow (because my eyes are blue, so duh!) and pink lip gloss. I probably looked horrible, or like a child of the 80s… errr 90s, but I thought it looked good, so who cares, right?
These days you won't find much blue in my makeup bag, but as you may remember from my what's in my makeup bag post, you will find a lot of neutrals. I personally prefer a simple look with a bit of a pop – be it a statement lip or a little shimmer. So Rachael of The Rachael Way and I thought it would be fun to share our top 10 simple makeup ideas with you today!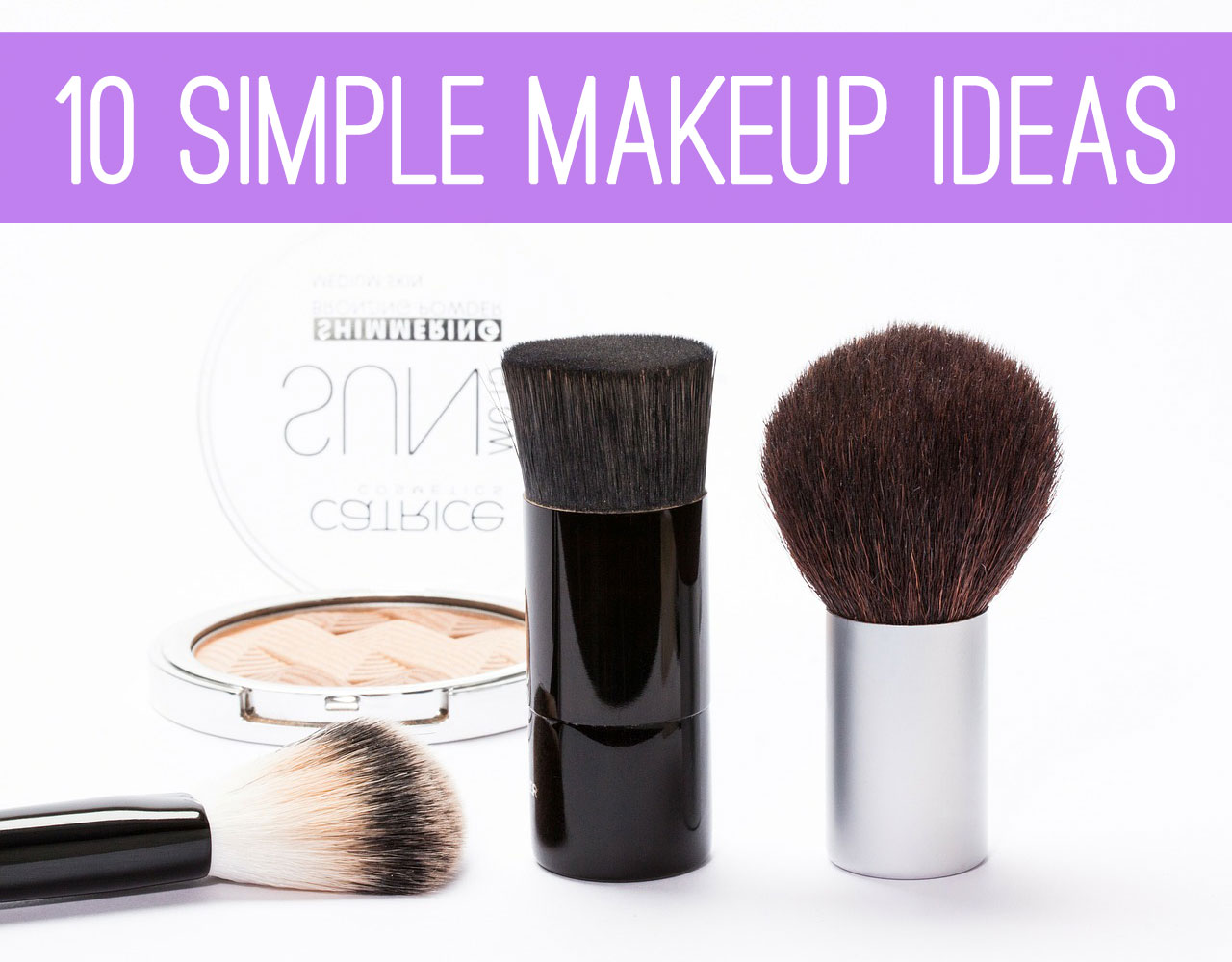 10 Simple Makeup Ideas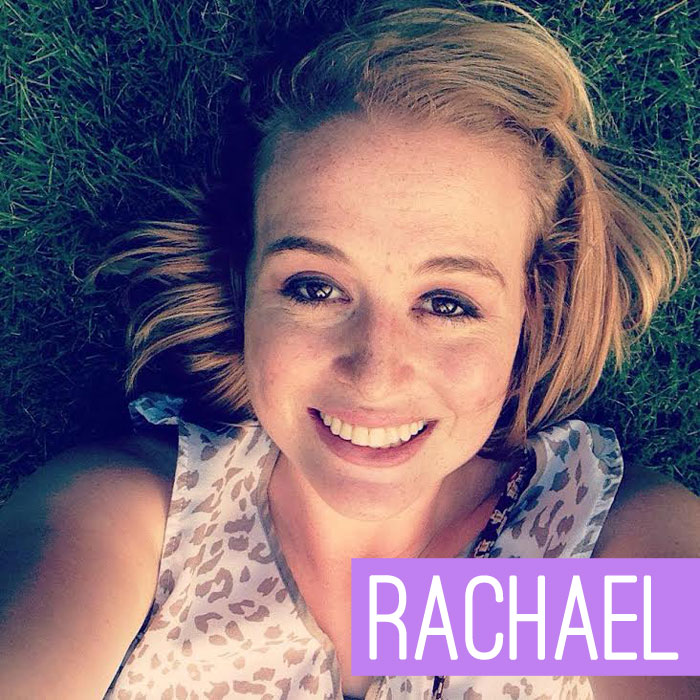 What Rachael Says:
The first time you wear a bold lip, you will feel awkward.  It's totally normal and natural. Just rock it out!
If you aren't the best at actually DOING your makeup (like me!), go for a palette!  I adore my Naked 3, because I know all the colors will work together!
Don't underestimate the power of a good mascara.  You don't have to spend a fortune, but find one that works for you!
Splurge on foundation.  If you have moody skin, like me, it's worth it to spend a little more on something that will not only be good for your skin, but look great too!
Find a good cleanser. I love Cetaphil. See above note about skin. A friend recommended this to me and it's been great!  Also — not to get mom like, but if something is really up with your skin, see a doc.  I had terrible acne come on out of nowhere, so we ran some tests and then I got diagnosed with PCOS!  Always better to be on the safe side, right?
What I say:
Highlight the inside corner of your eyes, it'll make your eyes pop and appear larger!
Don't neglect your brows. Fill in sparse areas, eyebrows are the curtains to the window of your soul after all!
If black eyeliner looks too harsh on you, try brown! I much prefer a dark brown to black :)
Exfoliate your lips before applying lipstick. I love the Popcorn Sugar Scrub from Lush… it tastes good and works beautifully!
Don't forget to moisturize! Even oily girls need to. Sometimes overproduction of oil is to make up for a lack of moisture in the skin.
Want more beauty? Read these:  What's In My Makeup Bag | What I Put On My Face | Everyday Makeup Look
What are your favorite tried and true beauty tips? I'd love to hear them! :)