Press Sample
Several months ago I wrote a guest post for The Grits Blog about what's in my makeup bag. Some things have changed since then, so I thought it would be fun to do a little product update and show you what I've been using these days!
To be perfectly honest, my makeup bag changes often. As you've seen, I get enough subscription beauty bags and boxes to make me constantly change-up my daily products, but these items are things that tend to stick around month to month, and that I truly love. Read on to find out some of my current make up faves.
What's in my Makeup Bag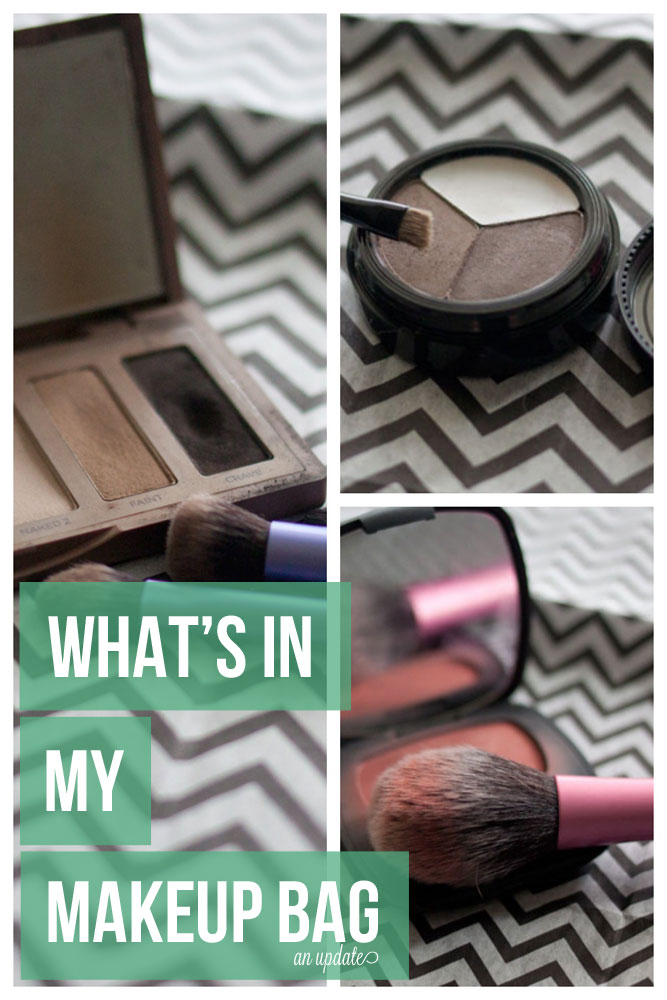 Eyes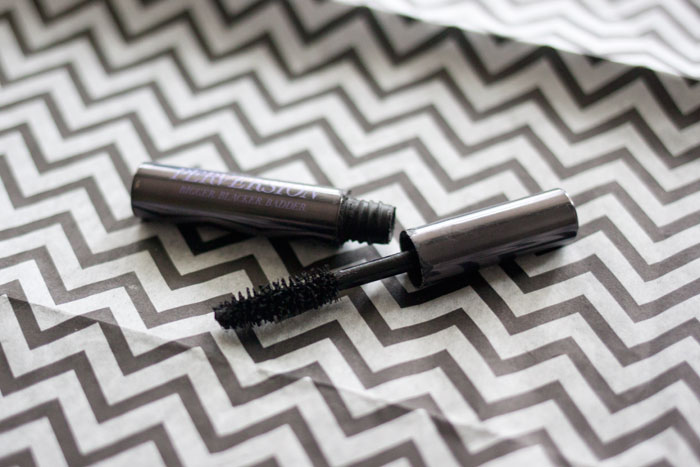 Urban Decay Perversion Mascara – This came in my Ipsy bag a few months back, and while it's not my Holy Grail mascara, it's pretty darn good for everyday wear. It's not clumpy, goes on smooth, and makes my eyelashes a nice true black.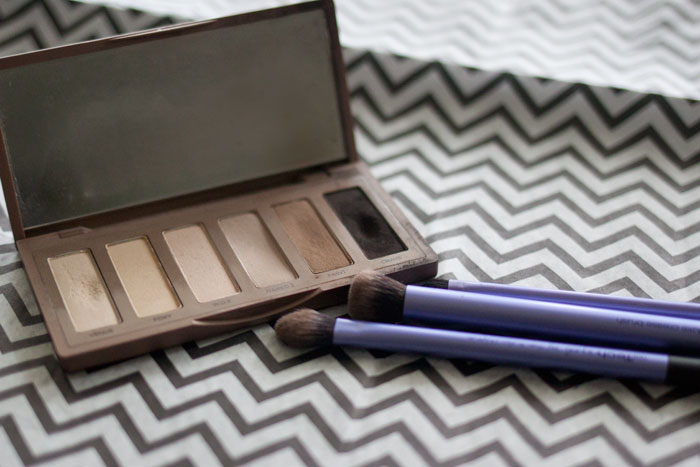 Urban Decay Naked Basics Palette – This is an oldie but a goodie. I love the Naked Palettes from Urban Decay, but I'm more a matte girl. This is perfect, and it's seriously lasted forever. The brushes I use are from Real Techniques and they're great too. I don't think they've ever shed a single hair.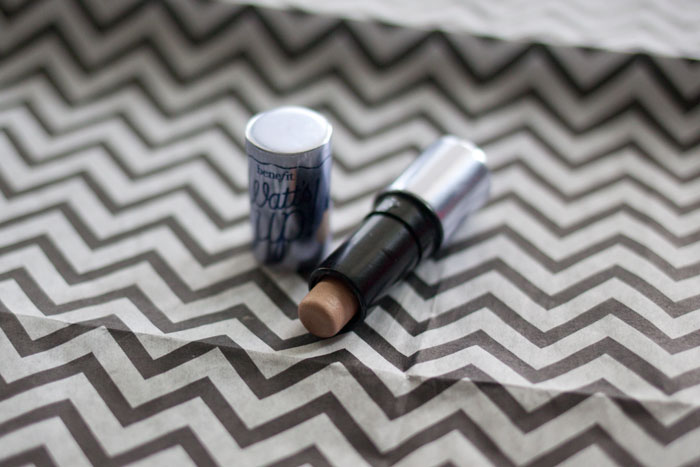 Benefit Watt's Up Highlighting Stick – This is a deluxe sample I actually got in a swap, and I love it. It's the perfect size to highlight the inside corner of my eyes, which I do daily to make my eyes appear bright and a little bit larger. Plus it's got the perfect amount of shimmer.
Eyebrows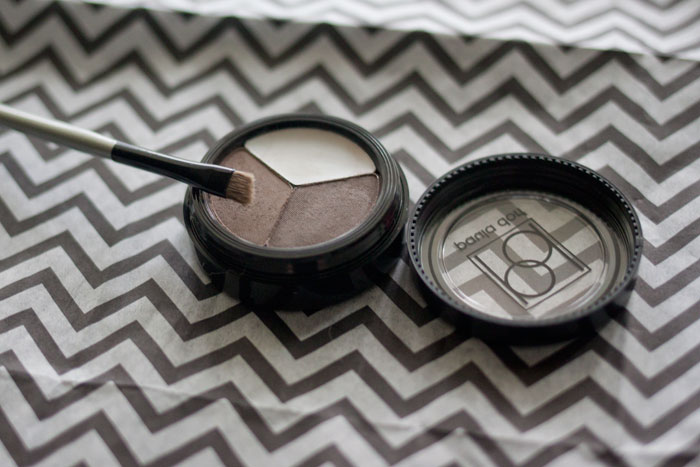 Paula Dorf 2+1 Brows in Neutral (press sample) – This is a new-to-me-favorite, and is seriously helpful in taming my brows and making them look their best. The powder and wax combo was a little intimidating to me at first (I actually only started filling my brows in this year, if you can believe it!) but a brush, powder, and wax really gives you more control. If you're a little scared, I recommend going in with a light hand and building the powder as you feel comfortable. The nice thing about powders? No risk of the dreaded "Sharpie" brows!
Lips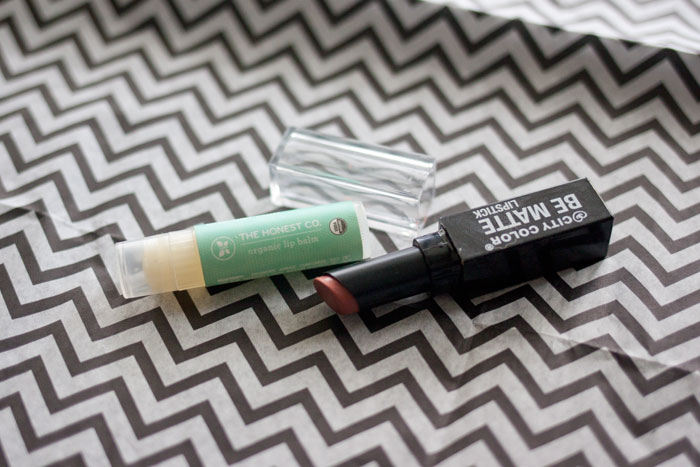 The Honest Co. Organic Lip Balm – I'm pretty sure I've sung the praises of all things Honest Co. in the past, but their lip balms are organic, smell great, and are super moisturizing. I use them daily under lipstick, especially formulas that lean towards the dryer side of things!
City Color Be Matte Lipstick in Cappuccino – Speaking of dry formulas, I'd say this Be Matte lipstick is pretty darn dry, but in combination with the lip balm, it's my favorite shade right now. It's pink with a little brown, and feels like the perfect neutral for fall. When I got this in my Ipsy bag this month I didn't think I was digging it, but I've come around and it's definitely a new favorite.
Face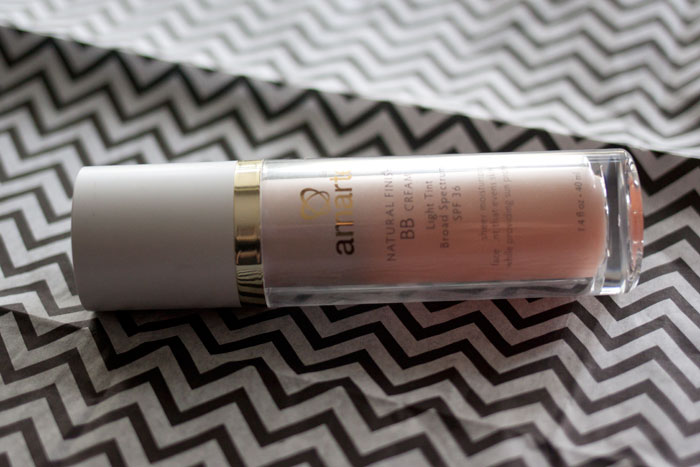 Amarte Natural Finish BB Cream in Light Tint – I actually won a prize pack from Amarte awhile ago from SheFinds, but this Korean BB Cream has felt like it's lasted forever! It's a great shade for me (read: works great for pale skin!), is hydrating, and has built-in SPF without the nasties like parabens! The only bummer is it's a little pricey, but considering how long this has lasted, it's a pretty worthwhile investment.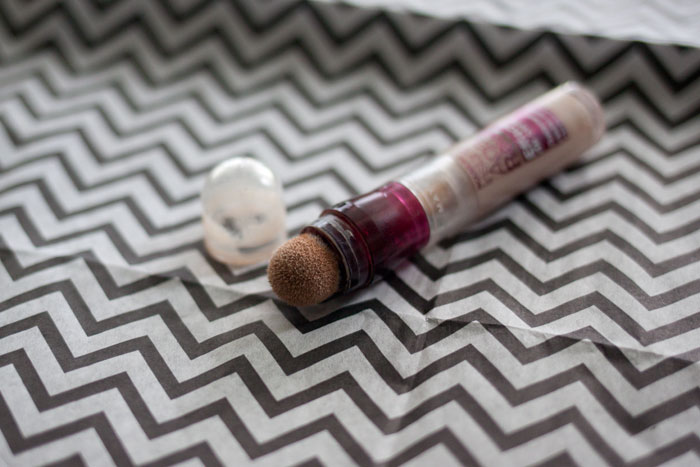 Maybelline Age Rewind Eraser Dark Circles Concealer – For a long time I scoffed at all of the bloggers who recommended this (Kristen, Sarah, and Jamie, I know all three of you have!) When I was in California, we were perusing the beauty aisle at Target and I bit the bullet and bought this. It stayed in the package the whole trip… then I finally tried it when we got home. My logic was obviously flawed, but this stuff is not. I have now recommended it to everyone and their mom by calling it "magical" and "cheap"… two words that often don't go together, but do in this case. Really what I'm getting at here is don't be dumb like me, just try this. (Pro tips: Don't over apply, it will get cakey. Also, this works as a great blemish concealer.)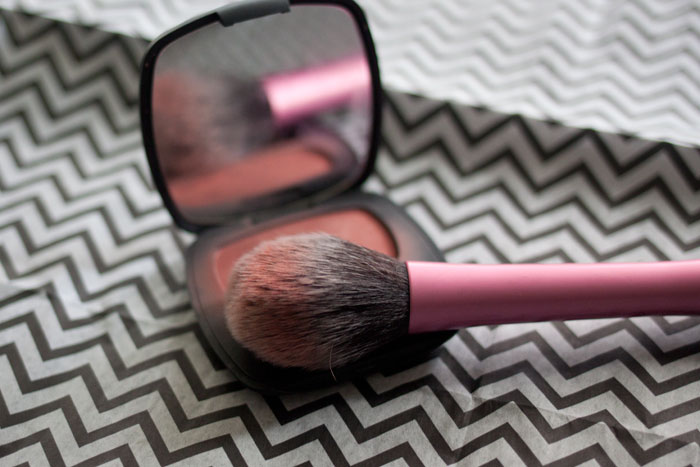 BareMinerals Ready Blush in The Aphrodisiac – I've used this for years. It stopped my cheek breakouts (pretty sure I'm allergic to either Bismuth or Talc, which is in many blushes) and I will never use anything else, because I prefer to not mess with a good thing. ;)
…And now that I've shown you mine, what's in your makeup bag right now?