Well, I finally bit the bullet. I bought a tripod. I really didn't want to, as I always feel like tripod shots just don't feel the same. But you know what? I don't think they're that bad. While the location isn't stellar (sorry, I only had a few minutes before work… #notamorningperson) things can only go up from here. I promise to not post sucky tripod shots too often, but when it starts getting dark in the morning and at 4pm, no promises.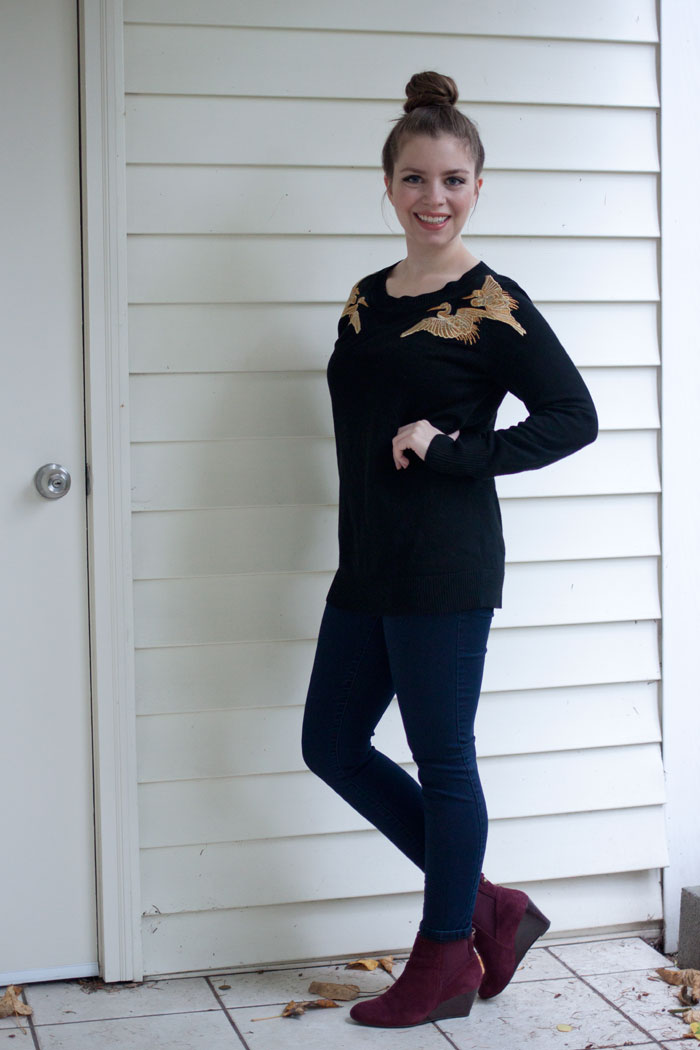 In other news, I'm kind of obsessed with this sweater. Dave calls it my "Golden Girls Sweater." He's so sweet.But really, I think that's quite the compliment, considering Golden Girls would probably make my top 20 TV shows of all time. I'm a Sophia for sure. I aspire to be just like her when I'm old.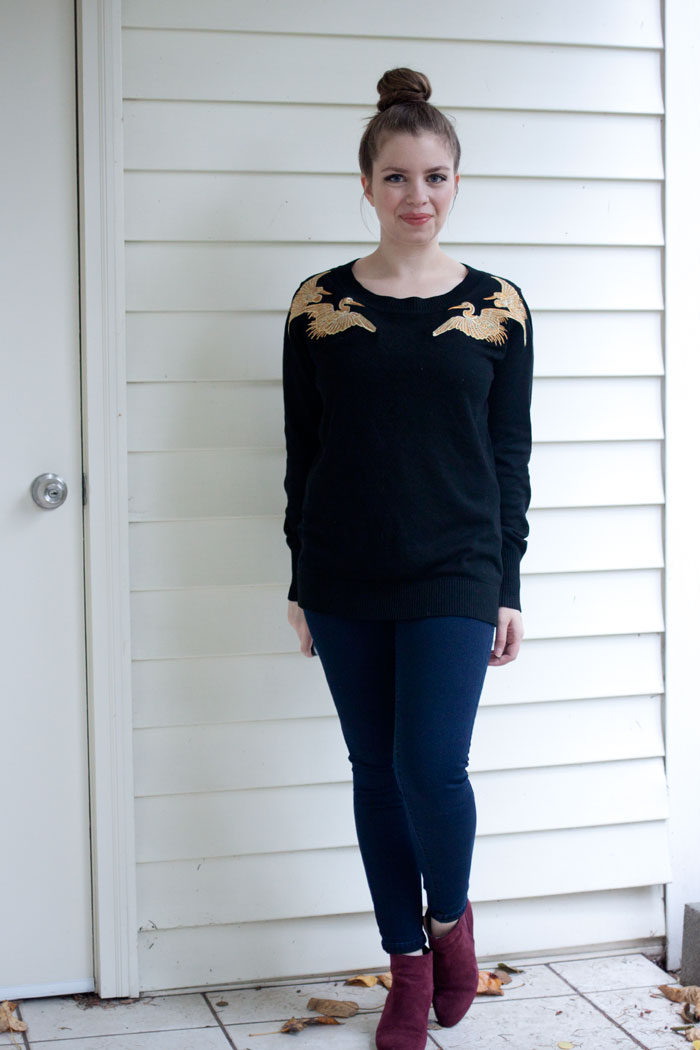 You may recognize it from my September budget post, and was one of the few things I kept from the Altuzarra Target line. The thing I like about this particular sweater material is that it's not the pilling kind. It's more of a flat knit, and won't get all fuzzy and gross looking after a few wears. Does that bum anyone else out? I had that happen last season to a Catherine Malandrino for Kohl's sweater, and it broke my heart.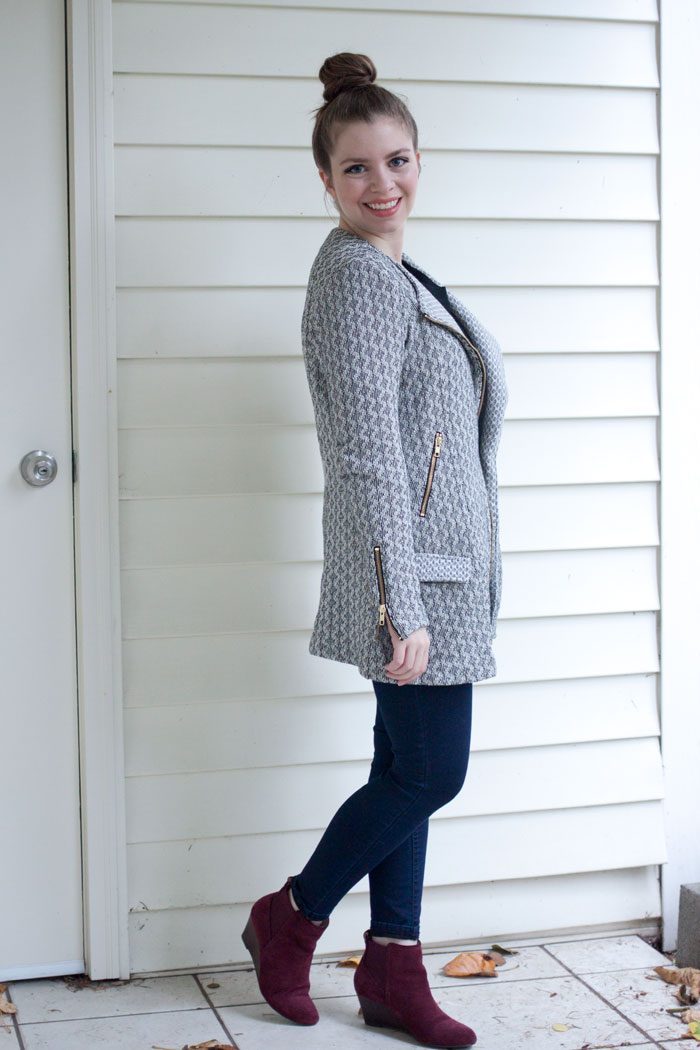 On a much happier note, Happy Halloween! I can't believe it's here already. No outfit for me this year, I did think about it though. I'll be dressing as a crazy dog lady this evening at home, wearing my fox leggings and watching Hocus Pocus and/or Paranorman on repeat. I wish I could say I'll be doing something as fun as answering the door for trick or treaters… but we have never had a trick or treater! Such a bummer.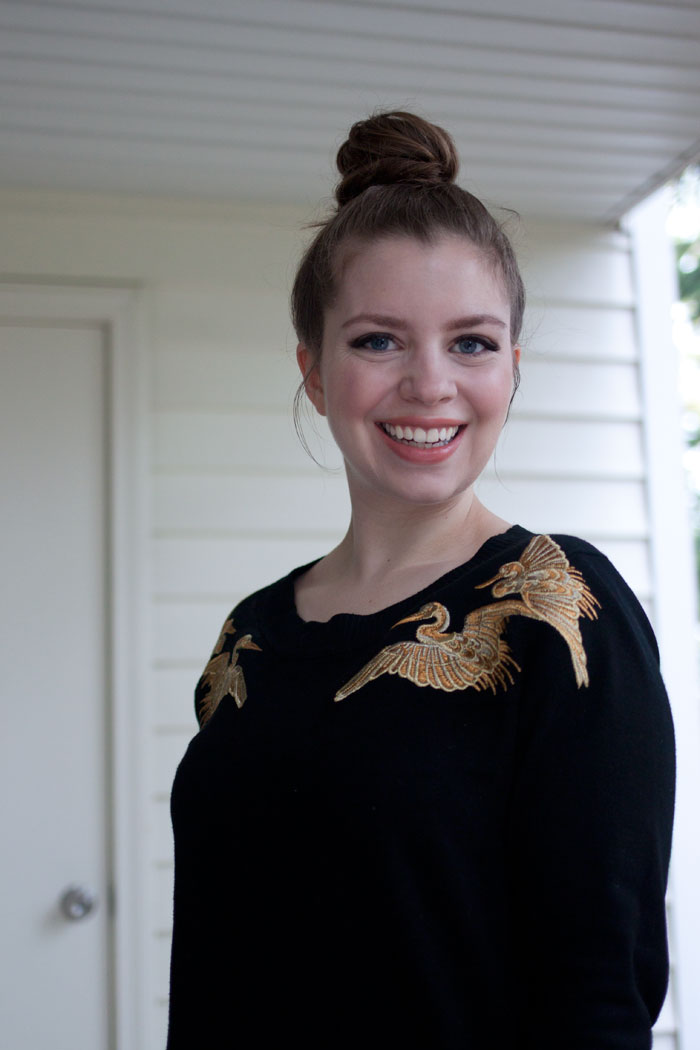 What I'm Wearing
Sweater: Altuzarra Target
Jeans: LC Lauren Conrad
Booties: Sole Society
Jacket: Lucky Brand, on sale via 6PM
What are you up to for Halloween? Hope everyone has a spooktacular weekend!