Product Sample: Complimentary cosmetic samples were provided to me in exchange for this post. Affiliate Links: If you click on a link in this post, I may make a very small commission.
For most of my life, I have been the cautious one. I wouldn't say no, but I wouldn't say yes either. Instead, I would hesitate.
Don't get me wrong, I still do. I'm not always the most decisive. Ask me to pick a restaurant and I'll deflect for you to choose. Ask me my opinion about which restaurants in Seattle are the best, and you'll get a totally different answer. I don't like to make decisions, but I'm probably too opinionated for my own good.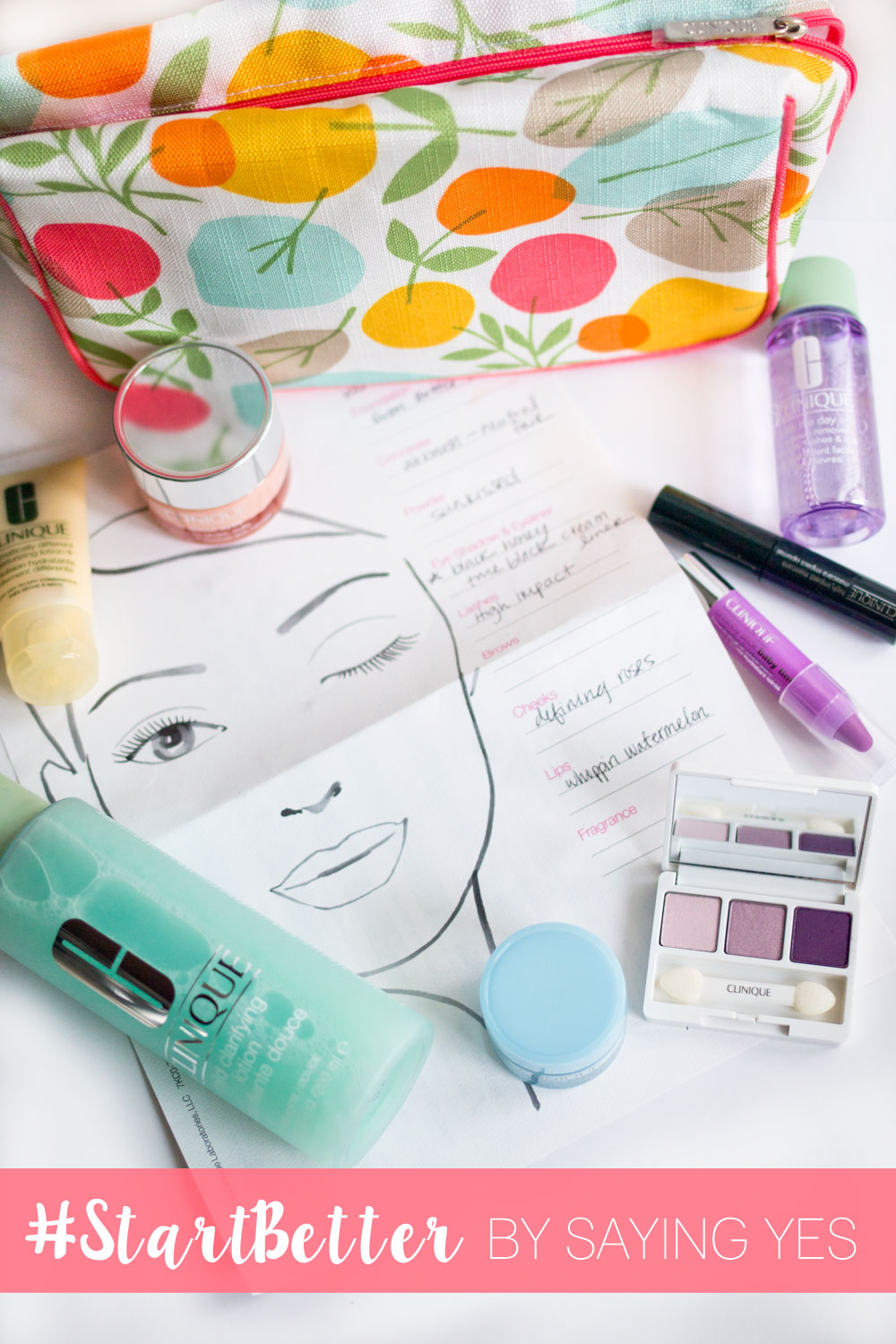 Alright, alright – there is a point to this. A couple of weekends ago, I buzzed over to Nordstrom at Bellevue Square to check out the Allure Magazine and Clinique Start Better event. I loved the concept – how can we, as women, start better? What will we start, and not just wish for, tomorrow? The positive message really got to me, and I couldn't help but want to be a part of it. Plus, they were offering free makeup consultations, and you must know by now that I absolutely love trying new beauty products. ;)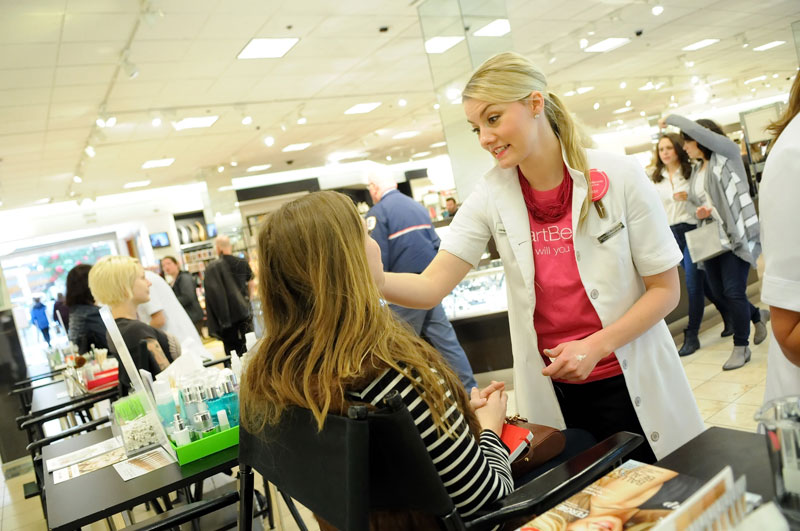 I will never turn down an opportunity to have someone do my makeup. Brooke was awesome, and I couldn't help but want to buy nearly everything she used on me. Photo: Vivian Hsu for Team Photogenic © 2015
I also had the opportunity to chat up Ariana Lallone, a retired ballet dancer with the Pacific Northwest Ballet, current Barre instructor and performer at Teatro Zinzanni. Ironically, I had already "met" her – at least through her art! We were able to catch her most recent show, Teatro Zinzanni's Hotel Hacienda.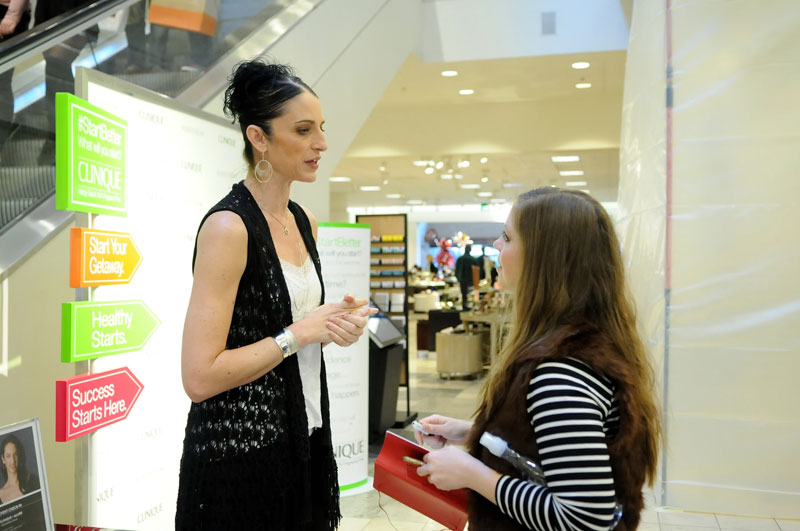 Photo:  Vivian Hsu for Team Photogenic © 2015
As you can tell, she's about double my height and probably a million times more graceful. And also really fit. Talk about intimidating! But she really was so warm and inviting, and had some beautiful words to share about her experiences in saying yes. See, I told you there was a point!
What stuck with me was what she said about trying new opportunities after she left PNB: "I was in the mode of saying yes." It really captured a lot of what I've told myself through this blogging "career." Just say yes. Learn from the mistakes, and of course, be true to yourself. When I started, I didn't know what opportunities would or wouldn't come. Of course, I am cautious to not take EVERY opportunity because there is only so much time in a day. But being in the mode of saying yes is a good place to be. It takes you out of your comfort zone sometimes but can also be incredibly rewarding.
And that's why when she retired from the ballet and was offered a show at Teatro Zinzanni, she said yes. She shared how she didn't normally branch out, and how Teatro Zinzanni changed that. What started as aerial work soon expanded to ballet and dance in that space, and how her Lyra Hoop became her partner, not just a tool. I mentioned how I wasn't a fan of heights and she told me "neither was I!" But what she was a fan of was "[doing] something different," so she said yes to Teatro again when the first run of her show ended. "People create their own acts," she told me.
Now back to the #StartBetter concept. What could be better than saying yes to something new? Whether that means asking for a raise, making a new connection or taking on a fashion trend that you've been hesitant to try, we all deserve  to treat ourselves and take a risk! I'm encouraging you all to #StartBetter by indulging yourself in one of your dreams, whatever that means to you.
And hopefully one of those ways is through makeup because Clinique and Allure Magazine sent me a VIP Swag Bag to pass on to one lucky winner! (And they were sweet enough to share one with me too, and I must say, there are some amazing products in here!)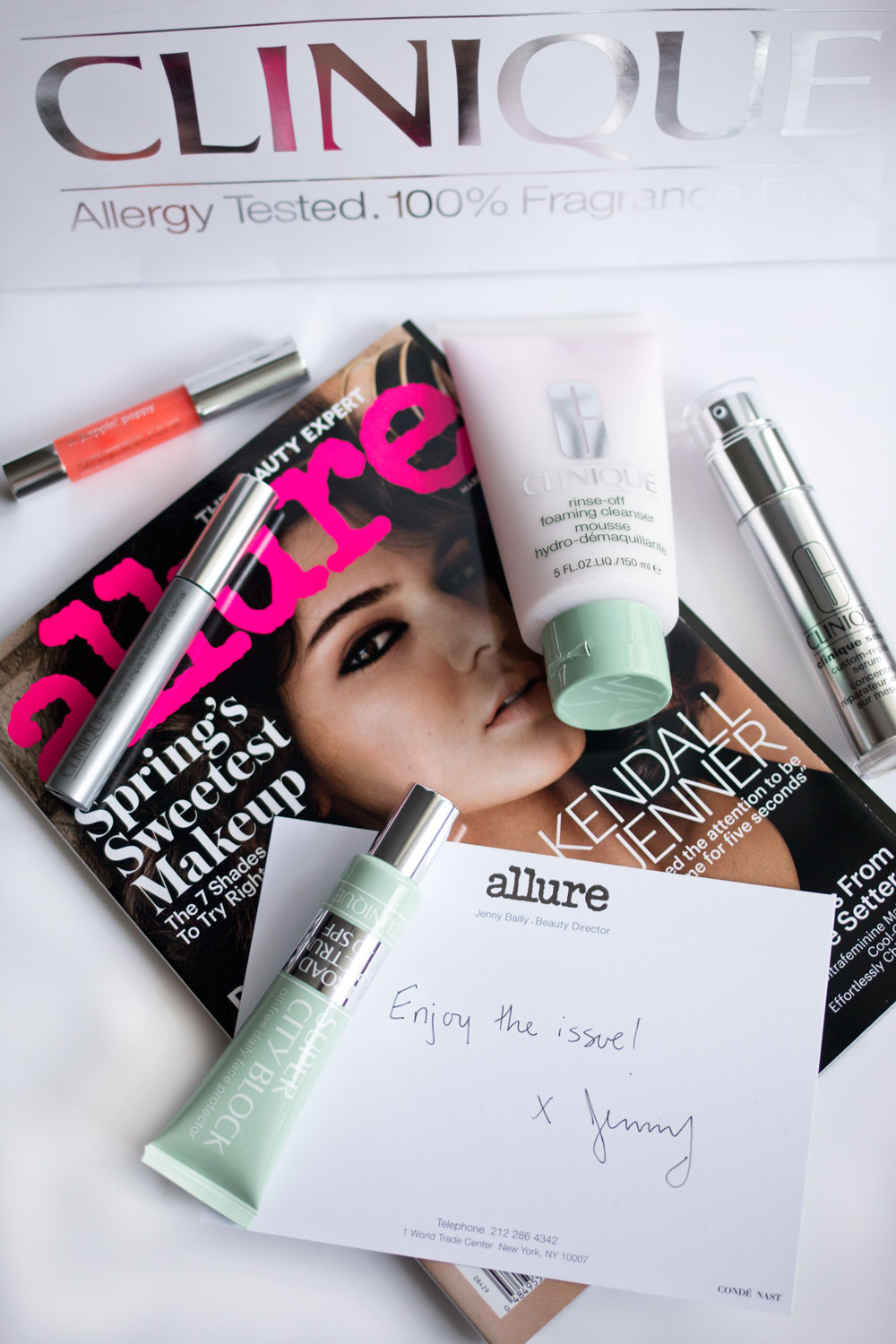 The VIP Swag Bag Contains: Clinique Super City Sunblock, Clinique Rinse-Off Foaming Cleanser, Clinique Smart Custom-Repair Serum, Clinique Baby Tint Chubby Stick in Poppin' Poppy, Clinique High Impact Mascara, Allure Magazine March 2015 issue
a Rafflecopter giveaway

*Apologies International friends, this one's open to U.S. shipping addresses only due to shipping restrictions of liquids in certain countries. I'll catch ya next time!
How are you going to start better today or tomorrow?