Affiliate Links: If you click a link below, I may receive a credit if you sign up. I pay for this subscription.
Apparently I've been on a clothing subscription kick, as I just received my very first DailyLook Elite Box. I found out about this in one of my the private Fashion Facebook groups, and I signed up as a guinea pig because 1. DailyLook had offered a free 3-month trial, and 2. I was curious. I can't help it – I love being surprised and I always enjoy trying new things even if they don't work out.
DailyLook is very similar to Stitch Fix. You sign up, fill out a style profile, and schedule your shipment. You're then assigned a stylist, but unlike Stitch Fix, you're encouraged to email them and communicate your likes and dislikes, and if you have any specific events coming up. I figured I'd let my stylist, Augustine, do her thing and give more specific feedback after I received my first box as to what I'd like to see next.
And of course, because I love to share the shopping fun, I shot photos of my first experience! I'm planning on documenting those as well unless no one likes these sorts of posts, in which case, please let me know. It won't hurt my feelings, promise. ;)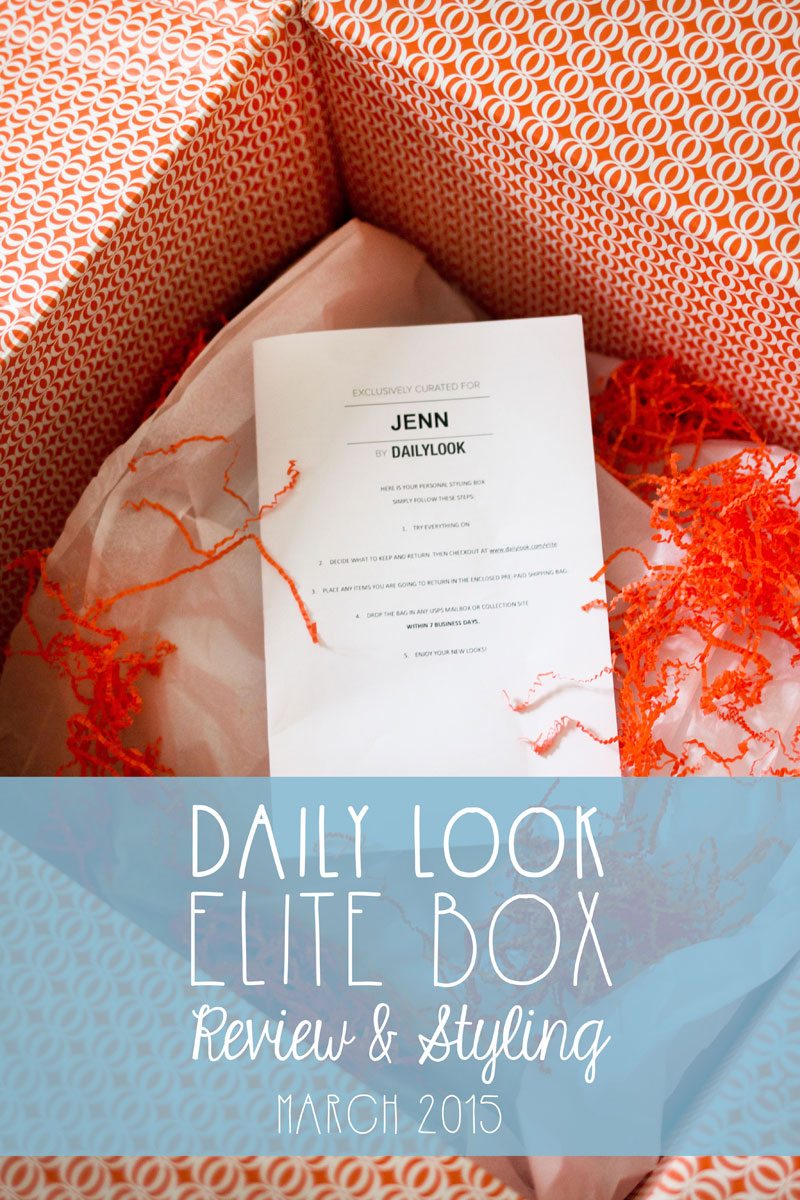 DailyLook Elite Box Review – March 2015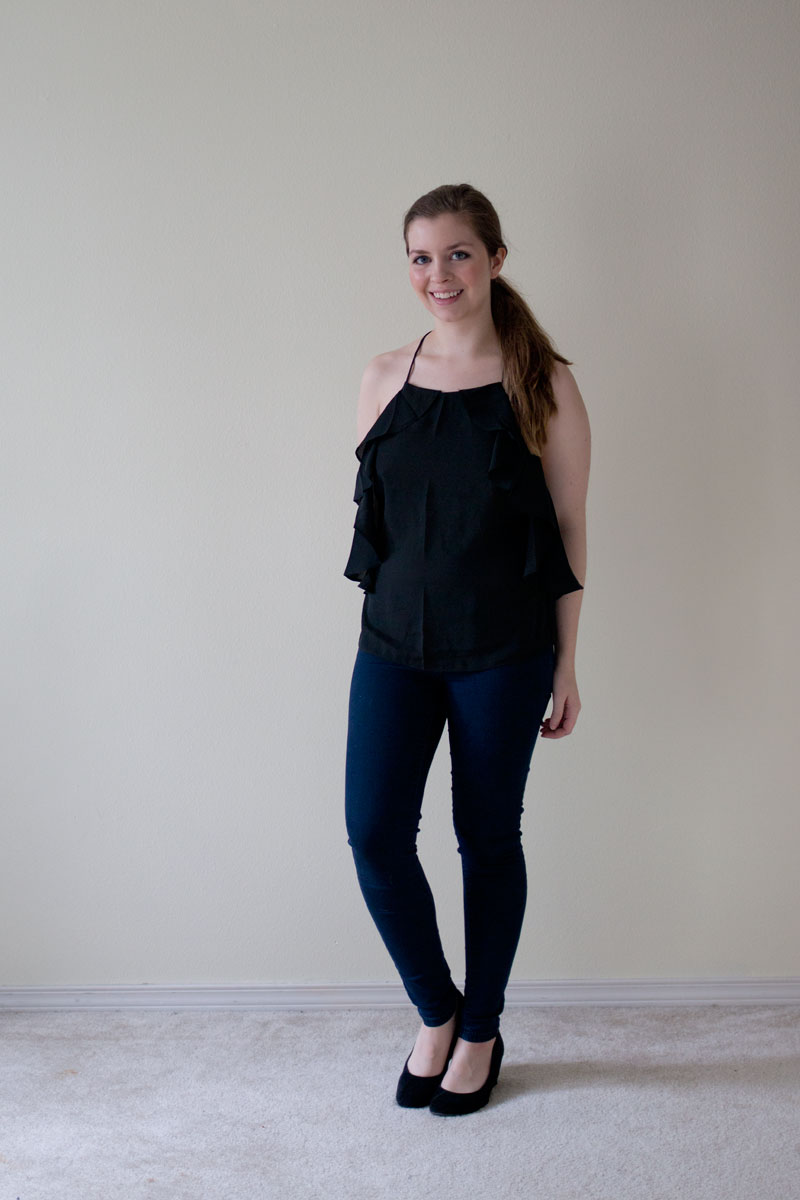 Halter Ruffle Top in Black, $26.95 – Oh no. I would never wear this, it looks horrible on my body type, and just… nope.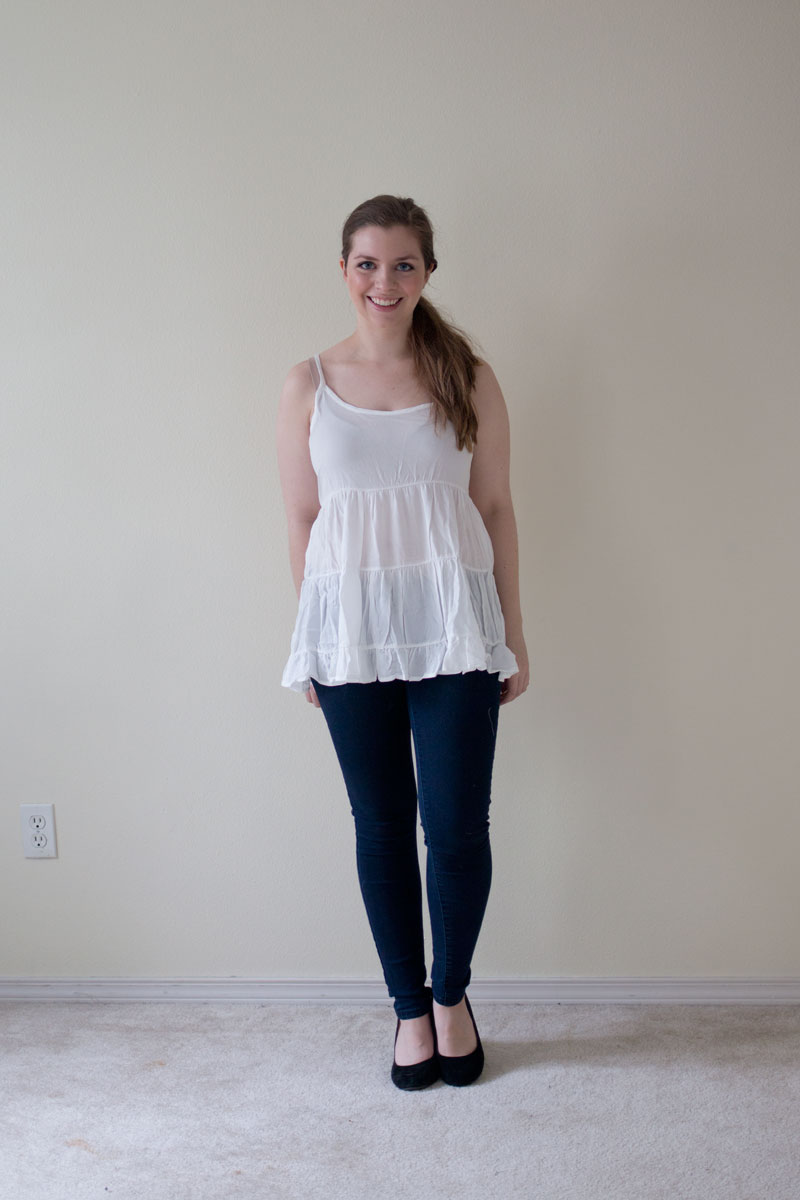 Sleeveless Tiered Knit Tunic in White, $26.95 – For the price, I actually liked this top. No, it's not the most flattering in the world, but it's easy enough to dress up or down, especially in the warmer months. My problems with it were two-fold: the sheerness makes it impractical and the material type was way too wrinkly.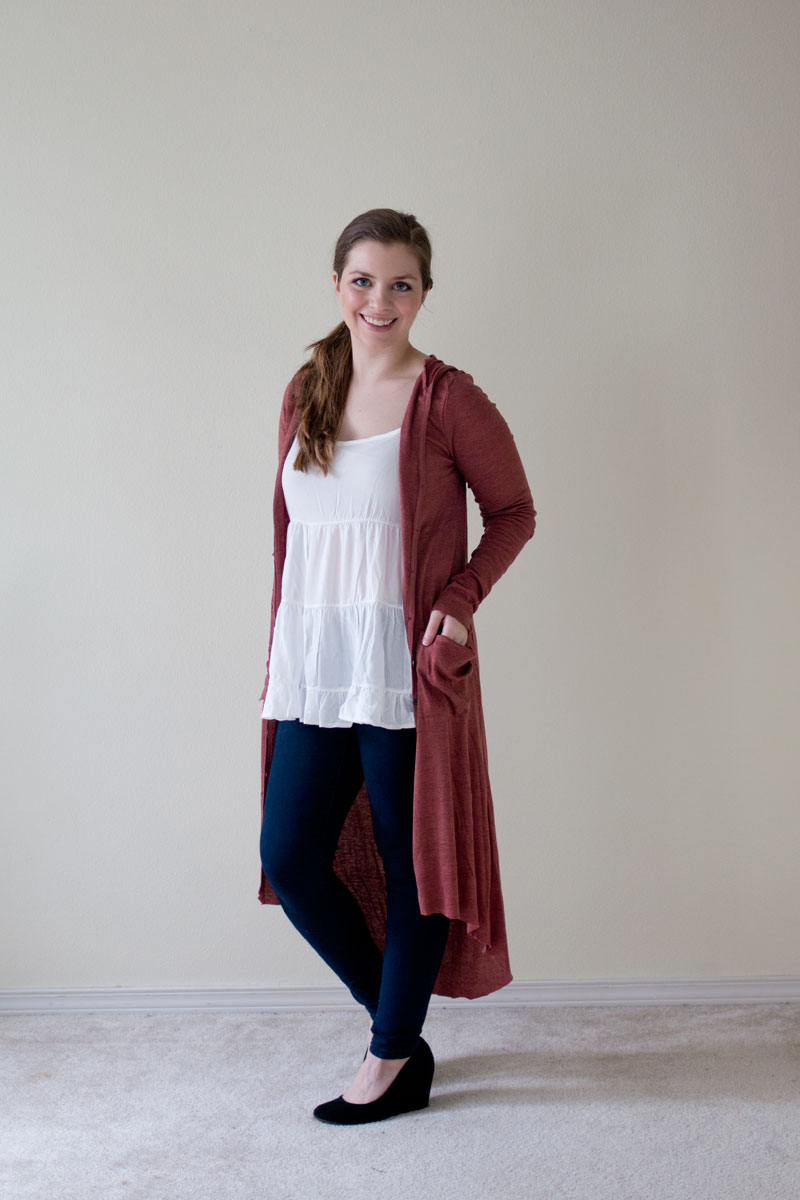 DailyLook K-Stew Ribbed Cardigan in Terracotta, $45.99 – The material on this was nice and I liked the color. Everything else? Not so much. Way too long, looked like a Batman cape, etc.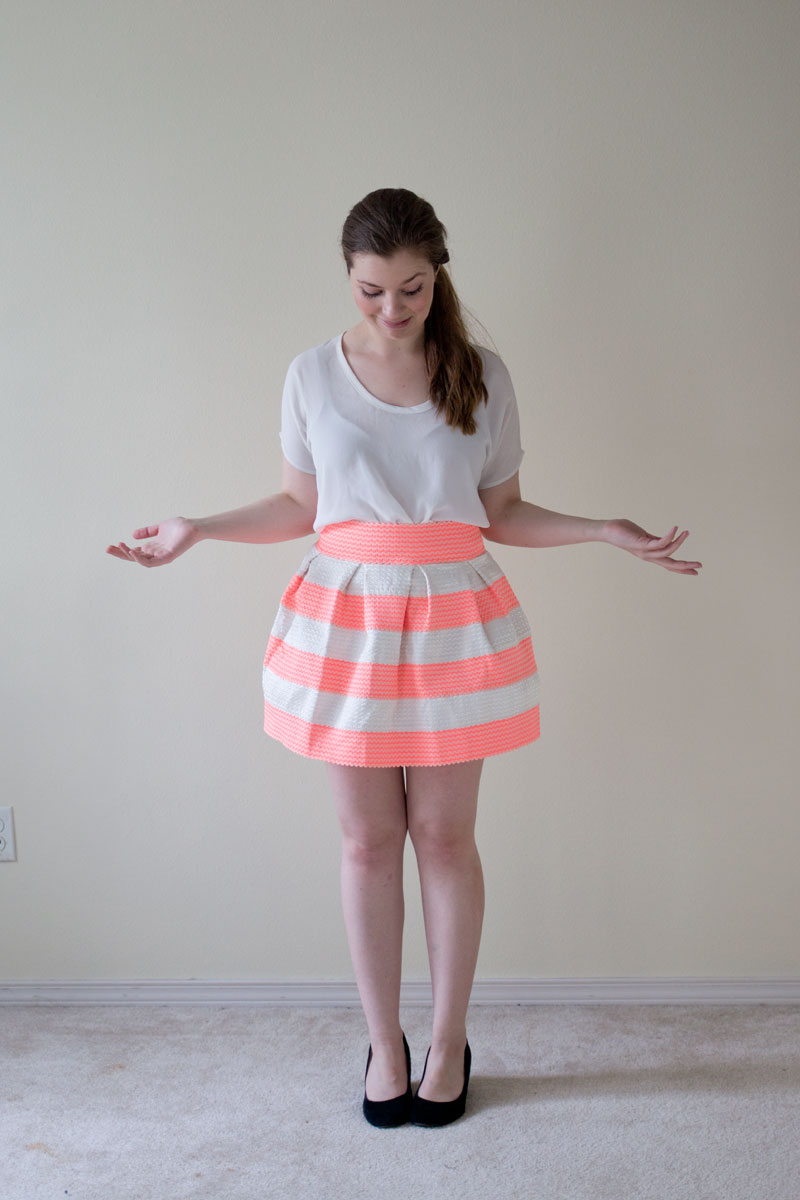 DailyLook Striped Bandage Bell Skirt in Neon Coral, $24.95 – Well, you could definitely see my butt, and I'm not a neon fan. I felt like I belonged in Candy Land. I also tried pulling it down, but that just look ridiculous. Plus it smelled strongly of glue/chemicals. Fail.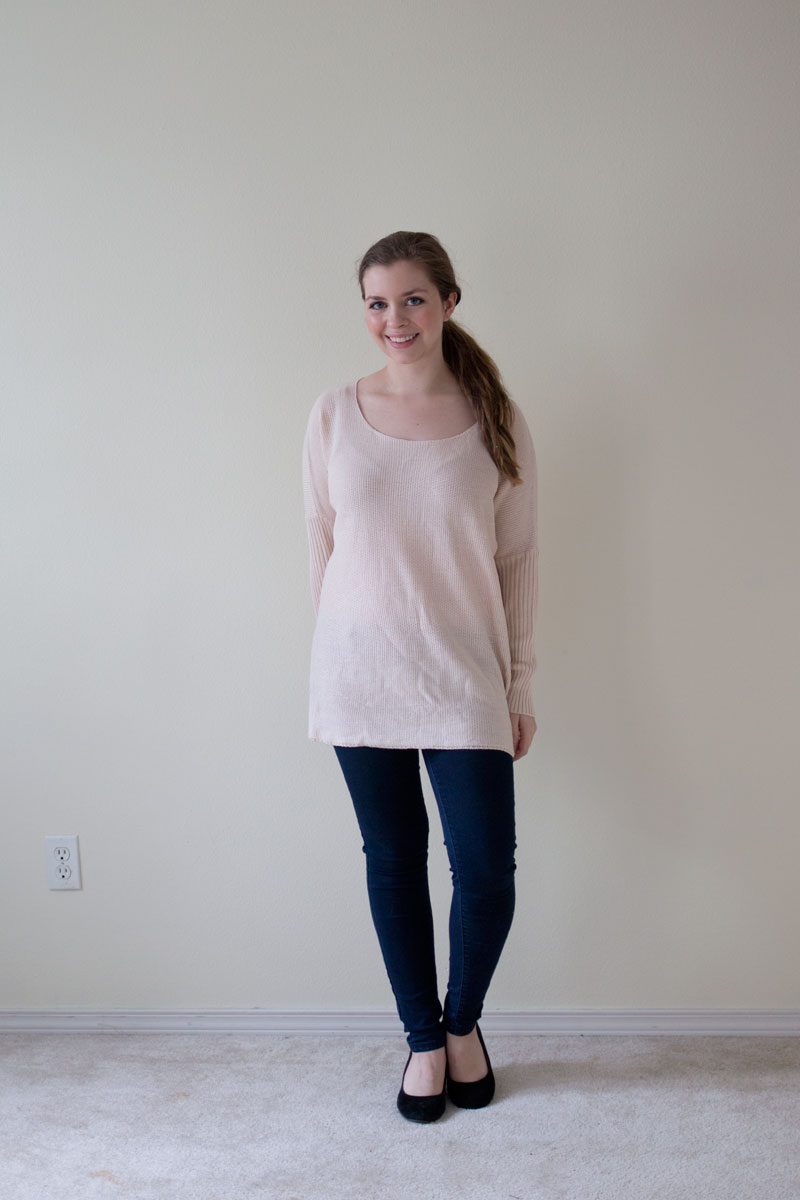 James Deen Knit Sweater in Beige, $49.99 – This wasn't bad, but it was just boring. I have a similar colored sweater that's a similar length. I just didn't need another one, and I thought the price seemed high for the (not amazing) quality.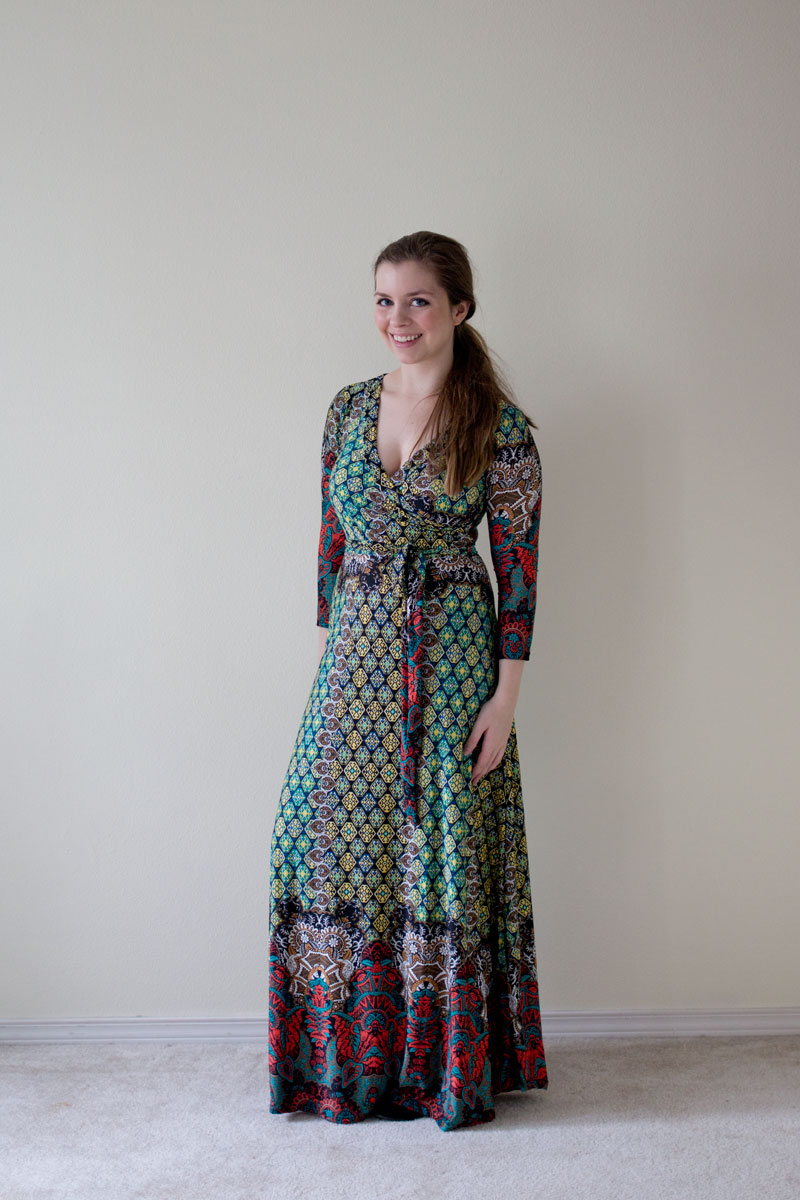 Tua Colorful Mixed Print Maxi Dress in Multi, $59.99 – I really liked this. The print is a little crazy, but the colors are good and the length was perfect with my "test" wedges. I was bummed to send this back, but sadly it was just too tight in the chest and across the back. :(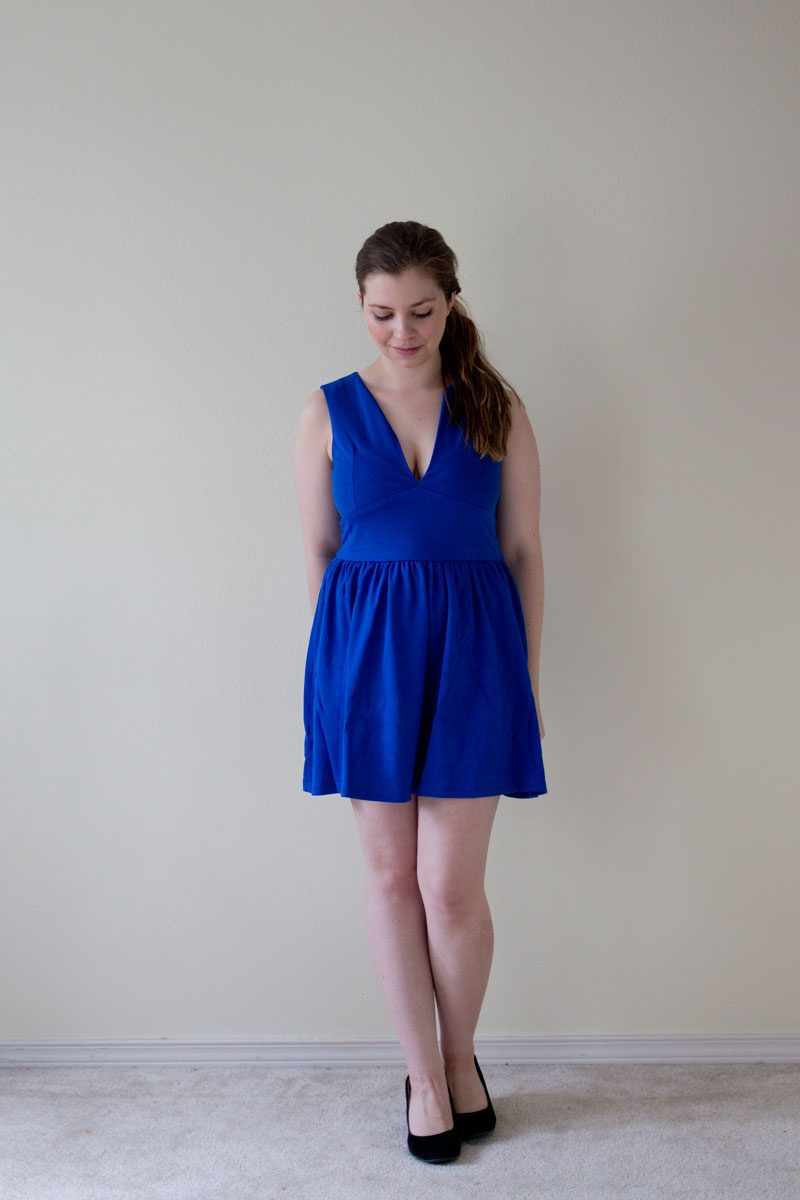 DailyLook Plunging Fit and Flare Knit Dress in Royal Blue, $52.95 – I love the color and concept of this… but something went horribly wrong when I put it on. It was too short and way too tight across the bust. I thought I was going to pop a seam. Yikes.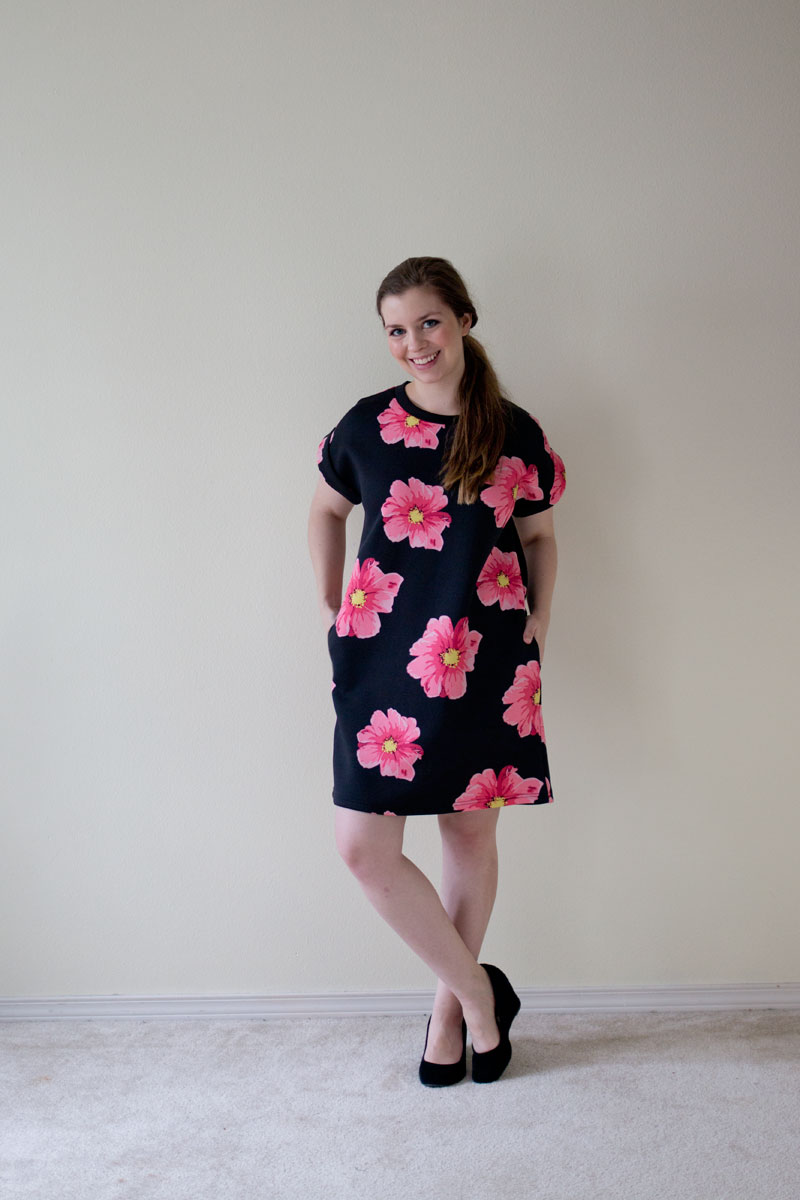 The Fifth Label See Saw Large Daisy Print Dress in Black, $82.99 – Cute print, but clearly oversized prints just don't work for me. Shift dresses aren't very flattering on me either, even if I do love them.
All totaled, this box was $370.76 for 8 items. And I kept nothing. I sent it all back and have left quite a few comments regarding fit and types of items I do/don't like. Specifically, I am asking for items that are cut more generously in the chest, and don't highlight cleavage.
Unlike StitchFix, there is no discount incentive to keep your entire box, but you can apply coupon codes for DailyLook onto purchases you make from your box. They also have a points rewards program for making other purchases on their website that you can apply. I also received $5 credit just for signing up that I used to buy a cute scarf.
I'm definitely glad that I got to try this for free, otherwise I think I would have been quite disappointed. I'm hopeful that my next box, with my additional feedback, will be much better! If you want to sign up and try your first 3 months for free, you can sign up with my referral link. (And thank you, if you do!)
What do you think? Is there a hidden gem in there you think I missed or was it a big fail? I'd love to hear your thoughts in the comments! :)