Okay, I'm going to preface this by saying no, much to the chagrin of my mother and probably Dave's too, we are not engaged. These are not engagement photos, I promise.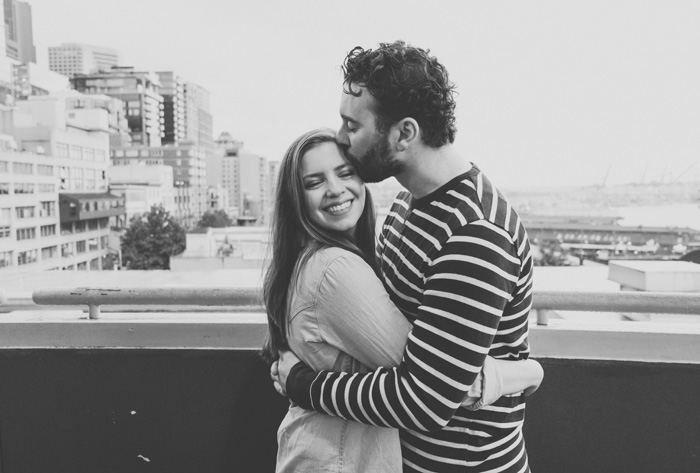 However, when Taylor of TMinspired Photography contacted me after seeing the Rig-monster and I on Erica Jacquline, I couldn't say no to being photographed! Truth be told, I'm not actually a giant fan of being in front of the camera. Something that NEVER happens is Dave and I being in a shot together. One of us is always taking the photo, or we take those terrible selfies that you can't exactly hang on the wall, if you know what I mean.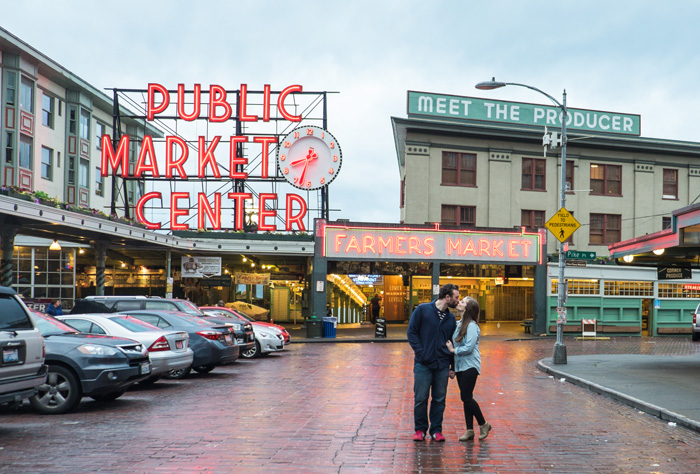 Anyways, I thought I'd share a few of these photos with you today, because I think they turned out great, we had a lot of fun, and I'd love for you to check out Taylor's work because blog friends like to support other blog friends. :)
Butt bumping is encouraged in our world. I just can't with being serious business all the time. I just can't.
Hopefully I didn't lose you with all of the sap. I tried to keep it to a minimum.
In the comments, let's play a game called name that Seattle spot, and tell me if you've been there! Have any of you been to any of the places in our photos? Have you visited Seattle?