A couple of weekends ago, the weather was too nice to stay inside. We decided our local Gene Coulon Park was the ticket for some dinner and a nice stroll. And by nice stroll, I mean walk around the park, chase some geese, eat some food, and get blown away by the wind.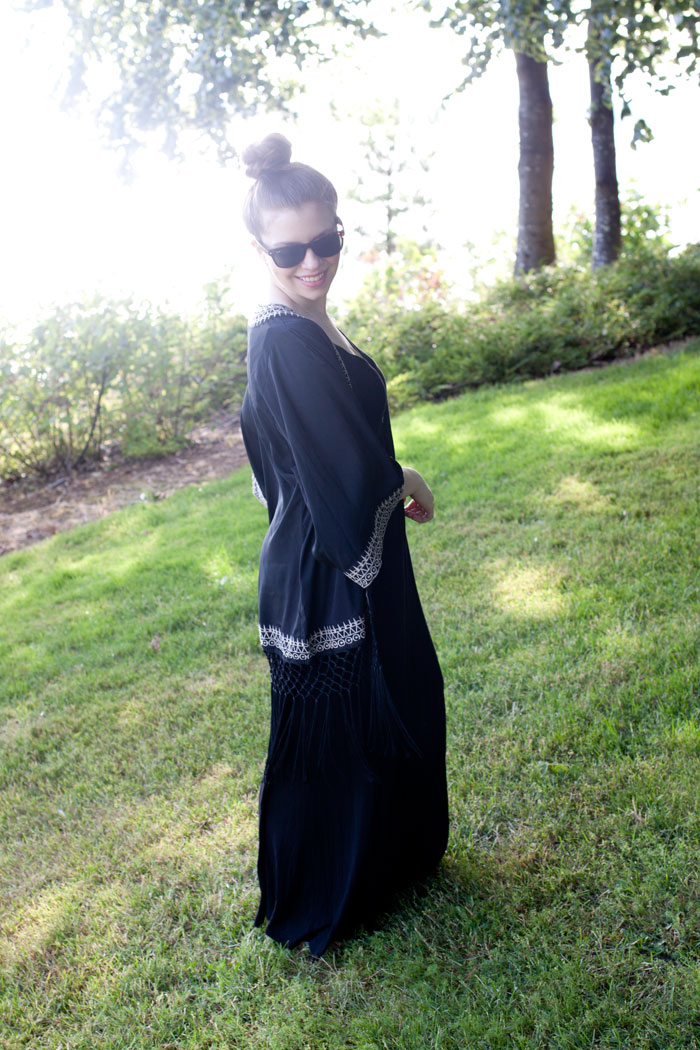 Dave was in Vegas in June and one of the things I always ask for (ok, let's be real, I demand) is for him to bring me back a present of some kind from his trip. I was expecting some dorky Vegas tee or mug, but he brought me back this kimono. Score!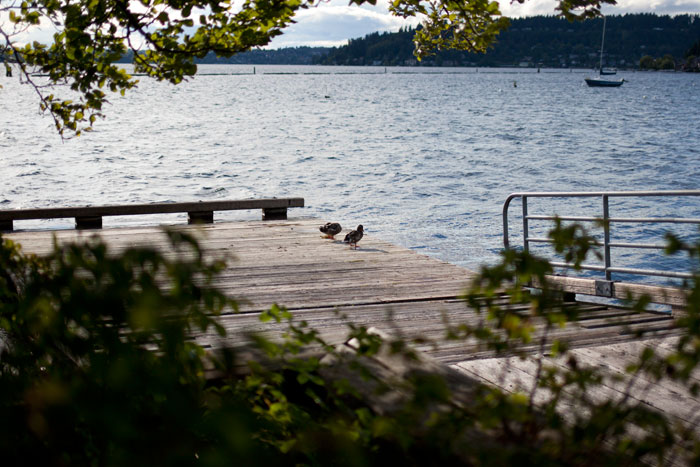 I'm kind of obsessed with it.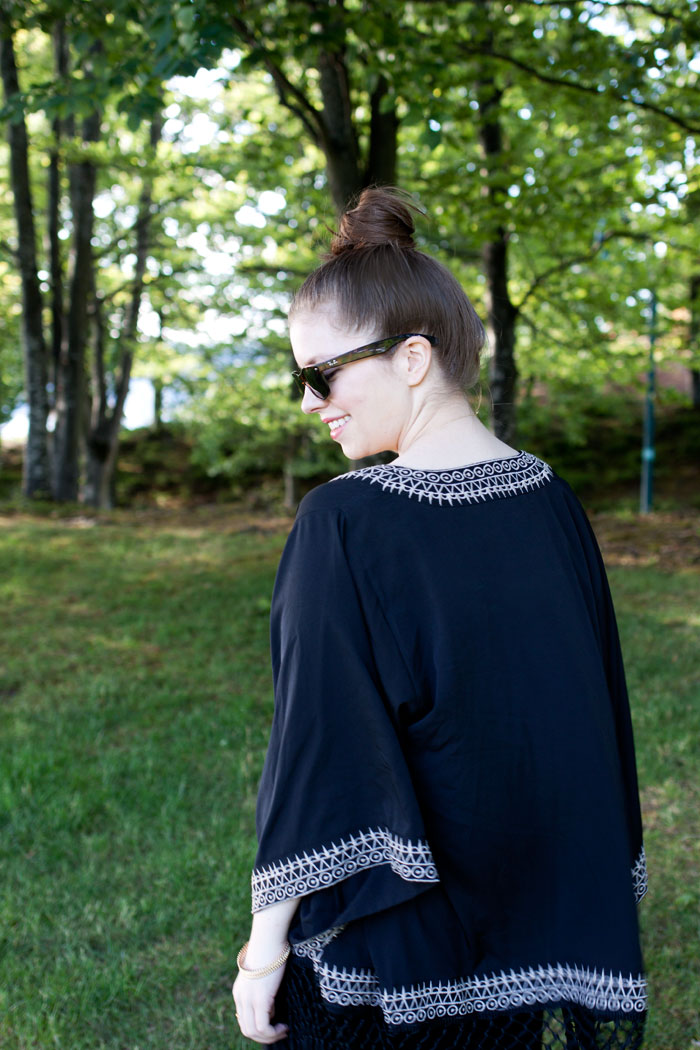 But, um yeah, so we had this tasty clam chowder and the sleeve of the kimono may or may not accidentally have fallen into my chowder bread bowl. I'm generally not a klutz, but some days I just… I don't even know, I have my days.
Luckily the chowder was no match for my laundry stain remover spray, so crisis averted. My kimono is fine. But if I wear it again, you may call it the Chowder Kimono. Or not, but it just sounds silly.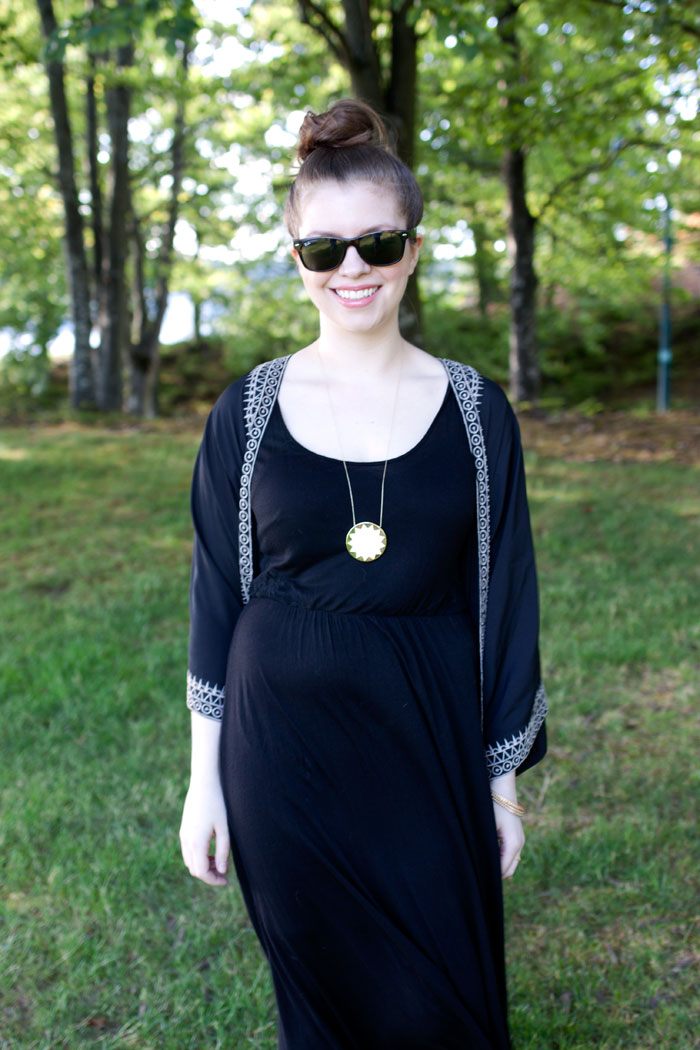 What I'm Wearing
Kimono: Chloe Oliver
Dress: Forever21
Sandals: Birkenstock Mayari (Duhhh.)
Sunglasses: Ray-Ban
Bangles: Forever21
Necklace: House of Harlow
Ring: Gorjana 
Happy Friday! Anyone have fun weekend plans?