Happy Fourth of July! I hope you're able to enjoy some sun, some good food and good company today!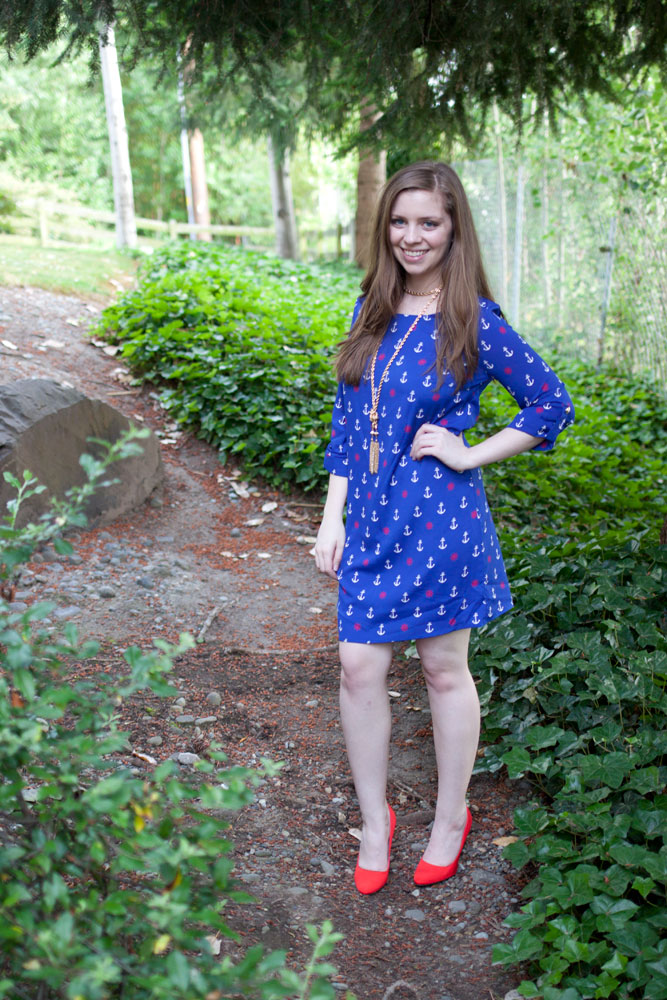 We'll be heading over to hang out with my parents with our little fox-dog in tow. My parents have a habit of looking forward to these sorts of holidays so that they can splurge on hot dogs and other bad-for-you foods. I hope one day I have half as much discipline about eating healthy as they do.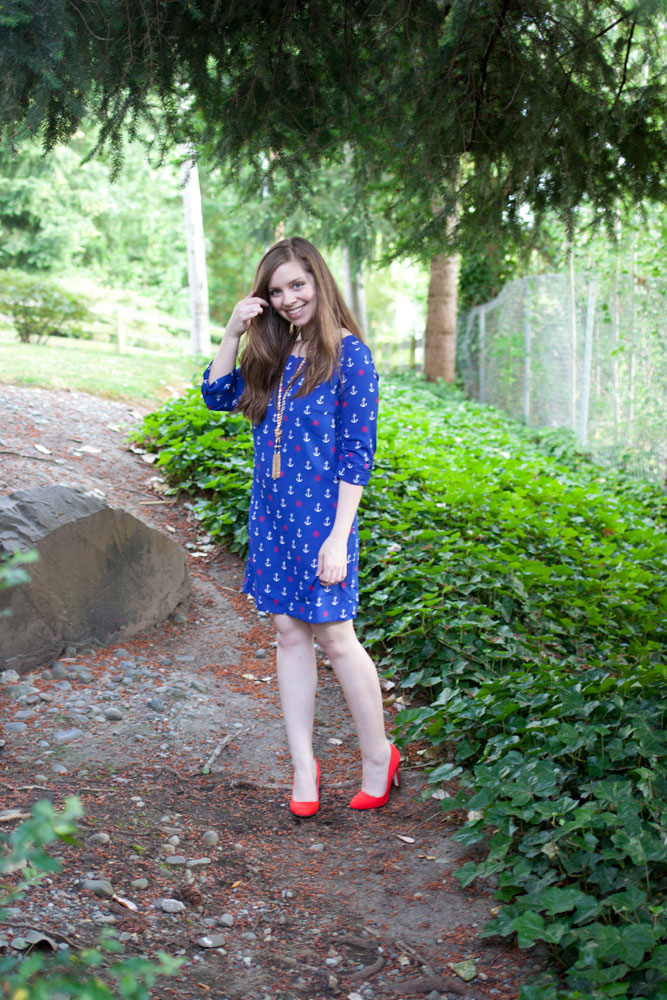 Since I missed out on posting an outfit last week, I thought I'd share two. A dressy red, white, and blue anchor print dress that I absolutely am obsessing over, and a fun tie-dye maxi.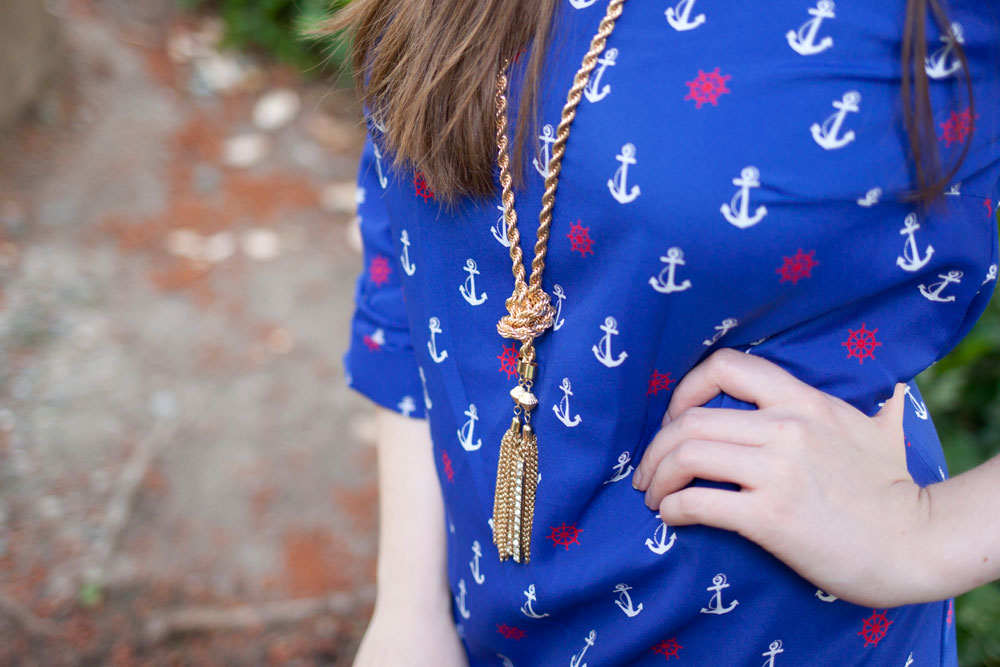 What I'm Wearing – Outfit #1
Dress: c/o StyleGather
Necklace: BaubleBar
Shoes: Lady Pump by SJP
While I love the dressed up look, the casual look is definitely more my style for a BBQ over at my parent's. Plenty of room to grow in, if you get my drift. ;)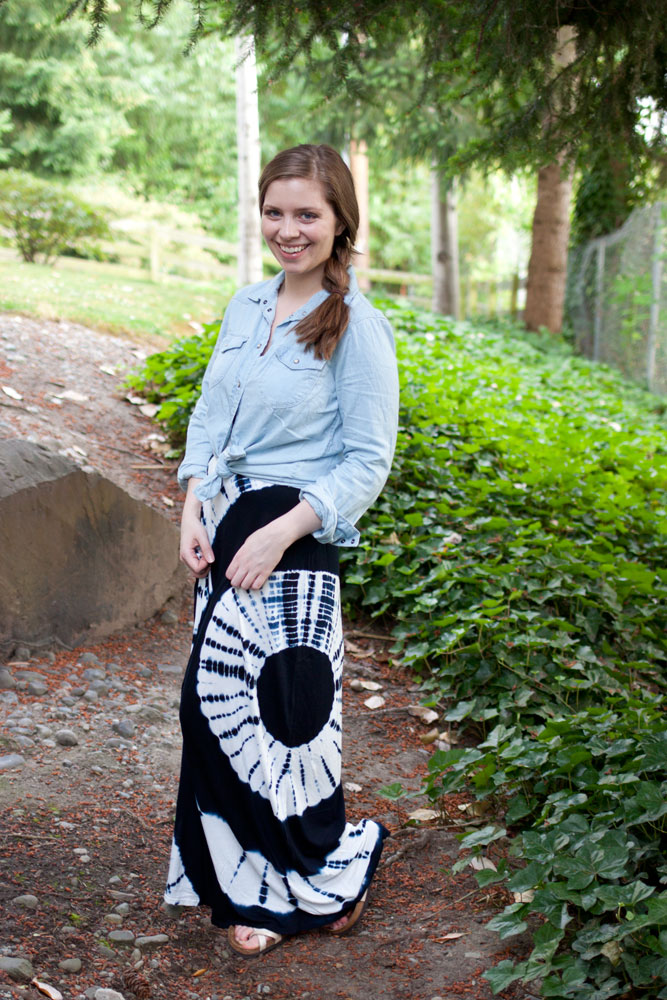 You guys are probably so bored with seeing my Birkenstocks. I'm sorry, but not only do they go with all of the things, they are also so comfortable. Maybe I should just get another pair to diversify. Ha.
What I'm Wearing – Outfit #2
Dress:  c/o StyleGather
Denim Top: Sanctuary
Sandals: Birkenstock Mayari
Both of these lovely dresses are from the nice people over at StyleGather, who just launched a collaboration with OpenSky and Sears this week! They seriously have the cutest stuff.
What are you up to for the 4th of July? Happy Friday!