Affiliate Links
So, I got a Stitch Fix delivered at the end of last month. I ended up with a $20 credit from Klout, and I figured why not give it another go. I first heard of Stitch Fix through PopSugar Must Have many months ago, and got a free credit to try it. My first fix arrived in November, and while I liked the idea of some of the items, I only kept one. I loved the top I kept, but it shrunk like crazy after washing it once in the cold cycle… so needless to say I wasn't sure what to expect this time around.
Anyways, I took some outfit photos for you. I apologize that the location is pretty lame, but I have yet to get a tripod so yay, you get to look at the ugly corner of our living room with a dog toy that I didn't spot. Oops. ;)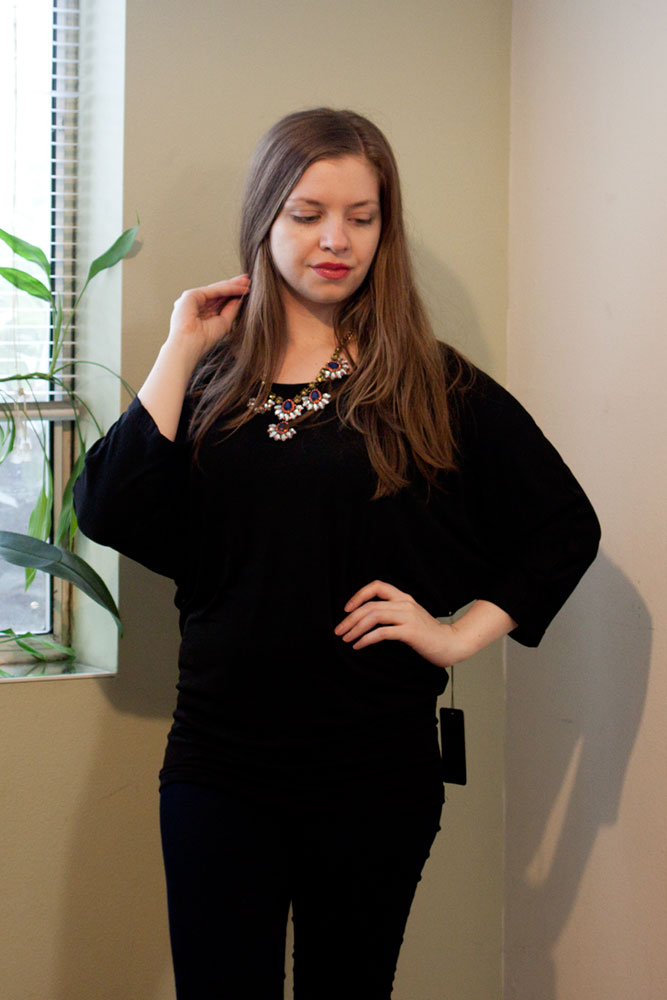 41Hawthorn Beatrice Exposed Zipper Dolman Top in Black, Size Small / $58
So a couple of things… why a black top in the beginning of summer? Seems like the wrong time of year for this. I think it looks better in the photo than in real life because I had to pull this onto my shoulders, and the bottom hem was way too loose. It actually could pass as a tunic or a tiny dress on me. Returned.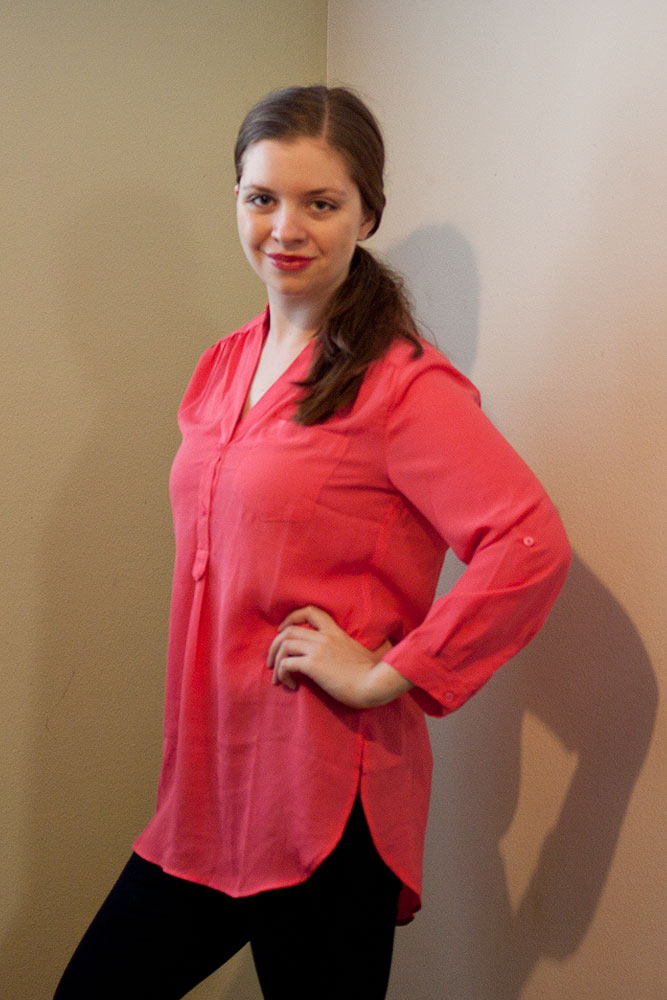 41Hawthorn Colibri Solid Tab Sleeve Blouse in Pink, Size Small / $48
This was the one thing I thought I'd keep after opening the box. Then when I tried it on, realized it's basically a tunic on me, and really ill-fitting, especially in the arms. Returned.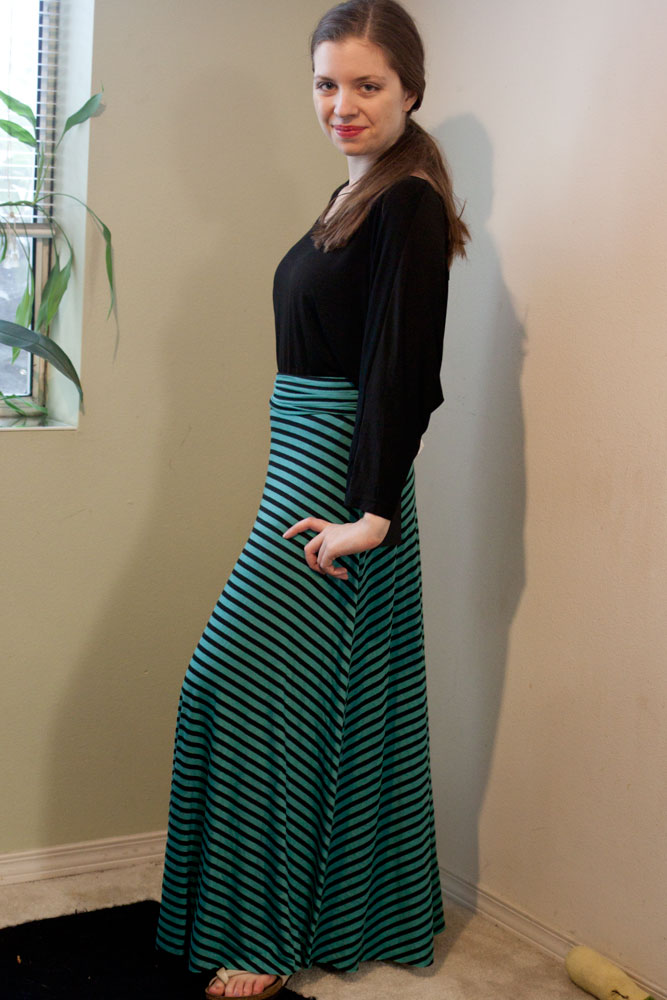 Renee C Gabe Striped Maxi Skirt in Blue/Black, Size Small / $48
So, I like the concept of this. In fact, I already own something just like this, which I wore in my very first outfit post. The other thing that bothered me about this was that going down the backside seam, the stripes were totally misaligned. It is made in the USA though, which is cool. Returned.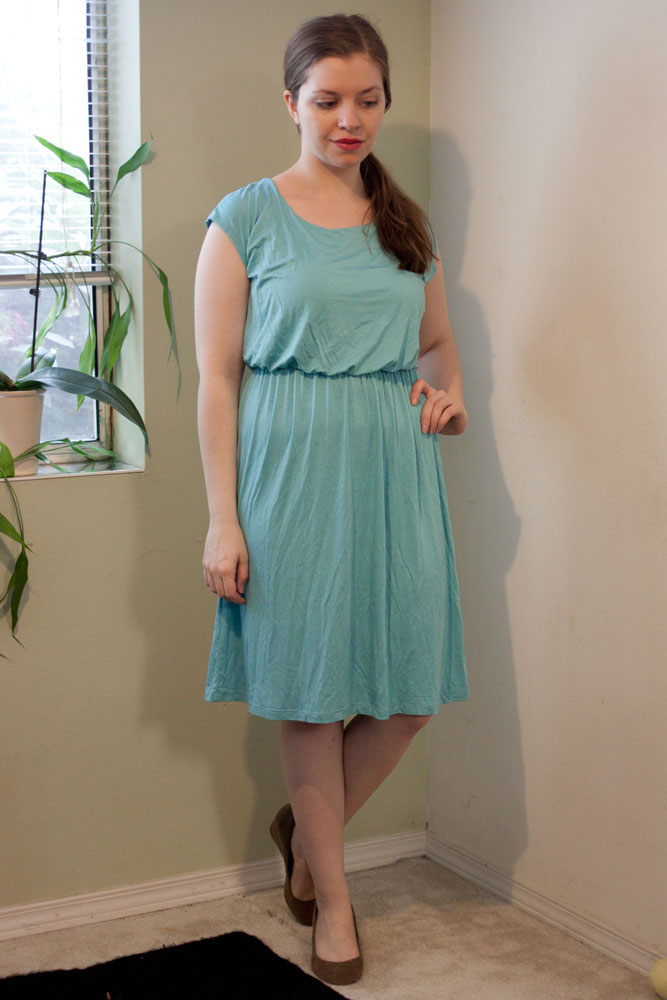 Gilli Alenna Elastic Waist Dress in Blue, Size Small / $64
The material is super soft and feels like good quality, however, this just looks like a potato sack on me. Elastic waists like this rarely fit me well because I have a short torso, and the length is not right for me either. Some perks? It's also made in USA. Returned.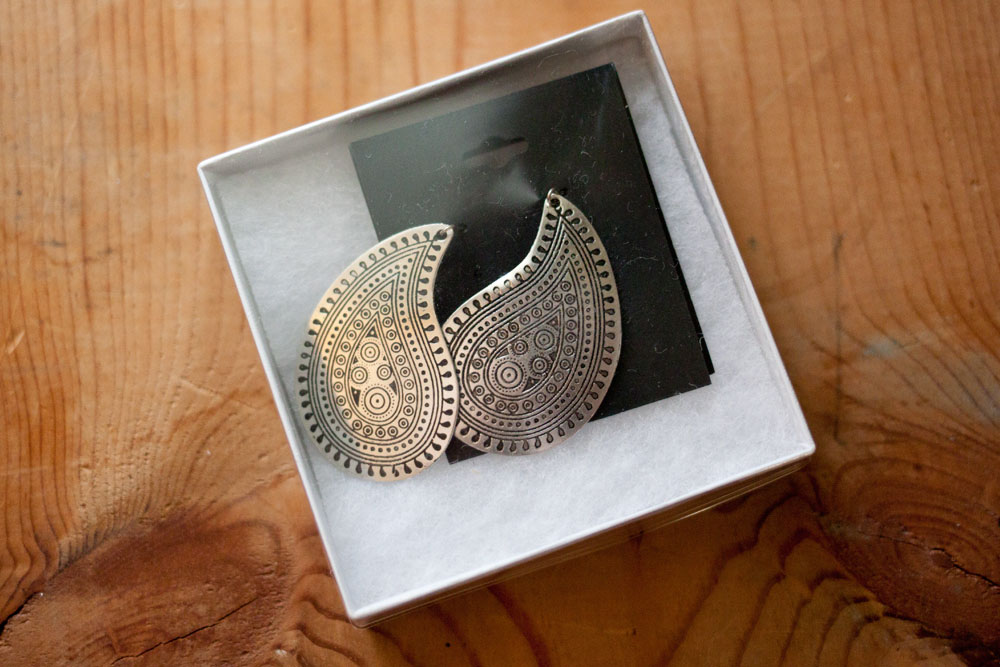 And finally…
Zad Leo Carved Paisley Earrings / $32
Stitch Fix almost always sends an accessories item. These are just so not my style. I like paisley, but… these are just bizarre. And by now I bet you're seeing a pattern…Returned.
In case Stitch Fix is new to you, it's a clothing subscription box and you can schedule fixes every month or just when you want them. You pay $20 for a styling, and you can use that as a credit for keeping an item, or keep the whole box and get the $20 applied + an additional 25% off. I forfeited the fee, but had credit to begin with, so whatever. If you're interested in signing up, feel free to use my referral link and maybe I'll try it again. I won't lie, even if this fix wasn't my style, it's still a fun experience.
Disclosure: This post contains affiliate links. I may receive a commission if you sign up for a Stitch Fix and those small commissions are what keeps the lights on around here. ;) I used a credit provided to me by Klout to receive this box, but all opinions are my own.
Have you ever ordered from Stitch Fix? What did you think?