If I had to think of an ideal way to live, it would most definitely follow the "fewer, better" mantra. Keeping the things that bring joy, giving away the things that don't, and investing in the experiences, memories, and things that will last a lifetime. While I will never be a minimalist (much to the chagrin of my significant other), I can work on ways to minimize the amount of "things" that I consume and keep, and find new ways to repurpose, donate, or recycle the things that I don't need.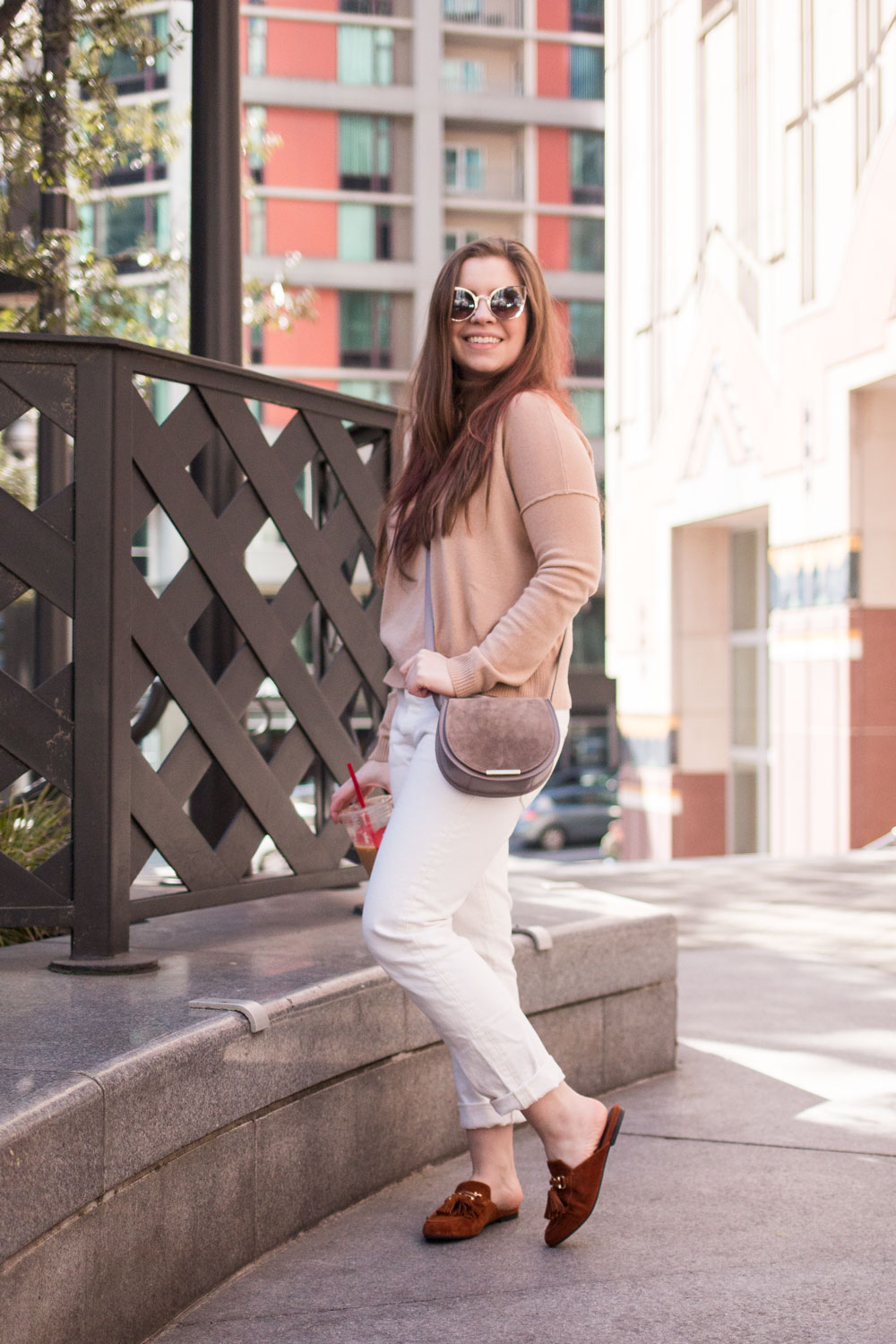 Disclosure: Complimentary product was received for this post from Cuyana. All opinions are my own!
What I'm Wearing
Sweater: Wool Turtleneck Sweater in Camel c/o Cuyana
Jeans: Levi's 501 CT Boyfriend Jeans in White
Sunglasses: Foster Grant Niki Sunglasses
Bag: Mini Saddle Bag in Clay c/o Cuyana
Shoes: Jeffrey Campbell Apfel Tassel Mules in Tan via Shopbop
Photos by Lisa of Story of My Dress
Fewer, Better Things with Cuyana
I was recently introduced to the brand Cuyana who epitomize the "fewer, better things" lifestyle. In fact, they champion the #fewerbetter hashtag on social media, and it's clear they're pieces are something different. Clean, minimal lines. Beautiful fabrics and neutral tones that can be mixed and matched effortlessly. Silhouettes that are flattering and timeless. The perfection of these styles is in their simplicity, and in their ability to fit into any woman's existing wardrobe. From a new button up for work, a timeless crossbody that fits just the essentials, or a trench coat that will keep your outfit from getting soaked in a rain shower, each piece was created to fill a particular need.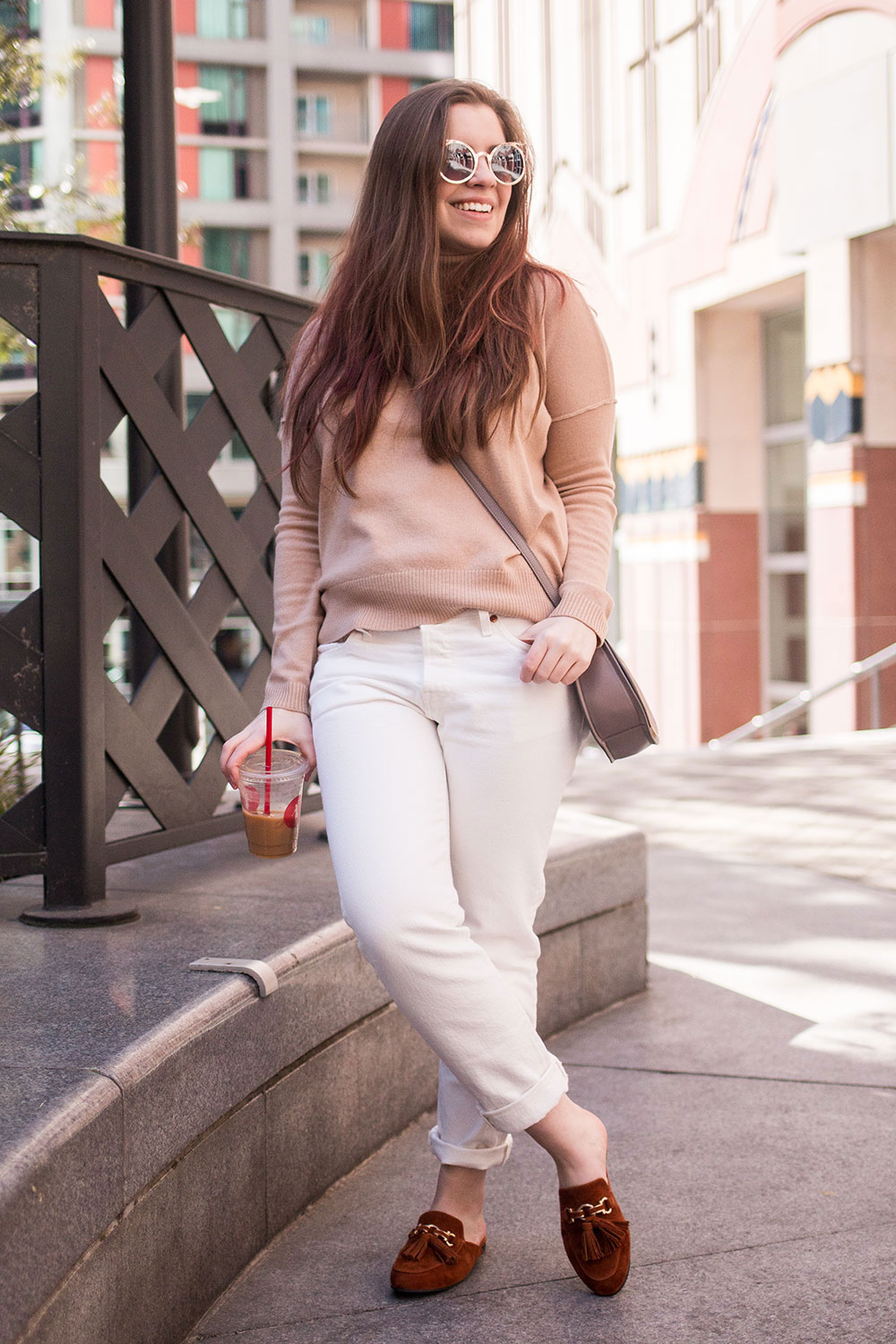 Thinking about the things that bring me joy in my wardrobe, I often think of the pieces that have memories attached to them. A bag that I purchased on our trip to Paris. A dress that I've worn to more blogger events that I can count and still gets compliments and questions everytime I wear it. A pair of boots I lusted over and would have never bought for myself because of the cost, but were a birthday gift from Dave during our first year together. These things I will treasure for a long time, but often their uniqueness demands a closet full of other things to make an outfit.
When I think about how I've built my wardrobe, I'm often wrought with regret. I think back to the wasted money on pieces that I knew I would never wear when I bought them, but they were such a "good deal" that I went for it anyway. Often my most loved pieces are the simplest, the ones that I can wear over and over again without tiring of them.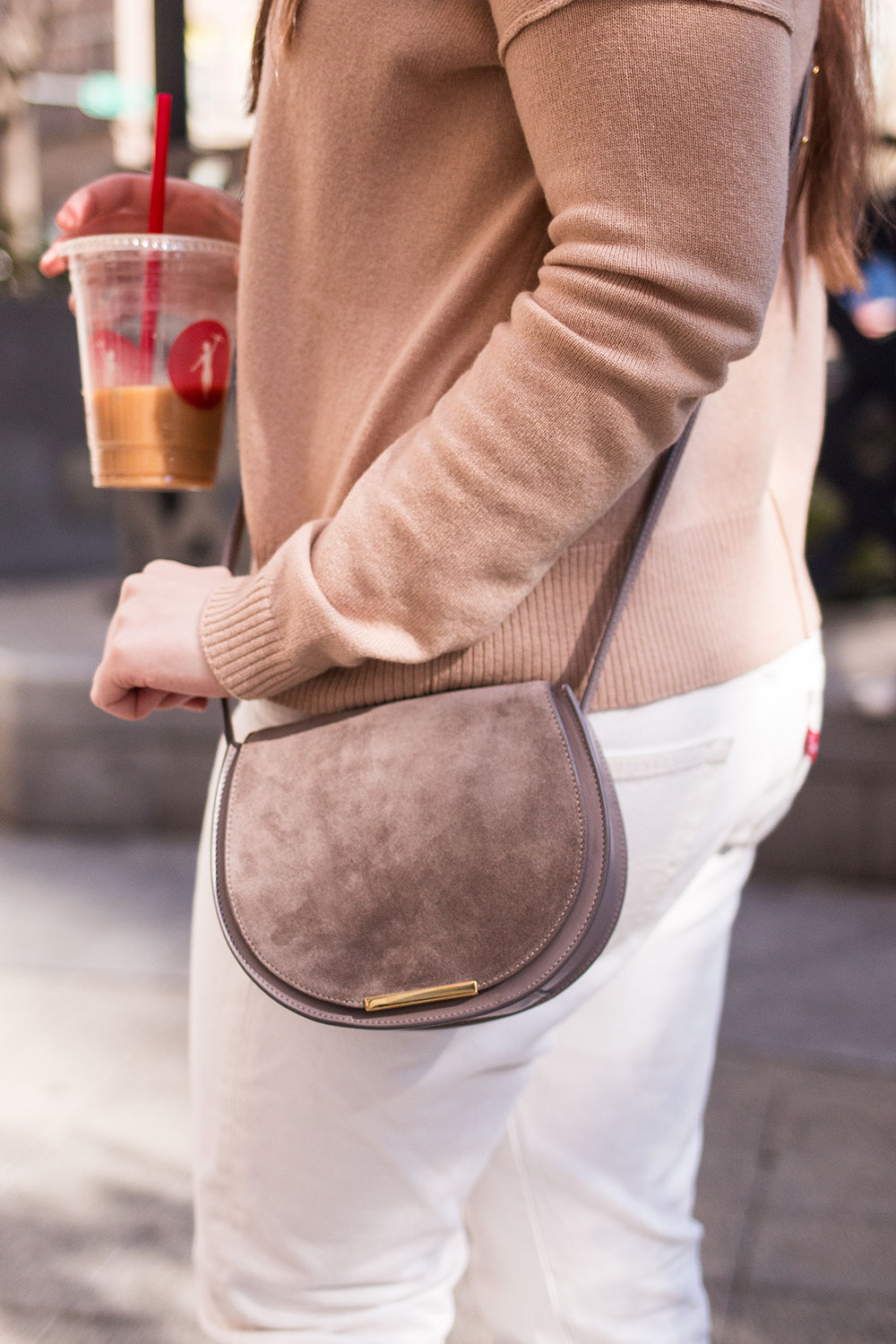 I've been thinking a lot lately about how I can be a better consumer. As a blogger, there is a pressure to always have the latest trends. To have something new, different, and exciting. To receive the most mail, or be out shopping the most. Instead of living with regret, my goal for myself and my wardrobe is to think more about the needs over the wants and to work to build an intentional wardrobe that I could love for a lifetime. And those pieces I regret? To not be afraid to let them go.
The hard part, of course, is finding the pieces and brands worth supporting and trusting. Who hasn't bought an expensive sweater, handbag, or pair of shoes only to have it fall apart in weeks or months instead of the years you had expected. Fortunately, the internet has made connecting with brands who are smart for my wardrobe easier than ever. Cuyana is a new step in that direction, and I'm excited to invest in my wardrobe more intentionally.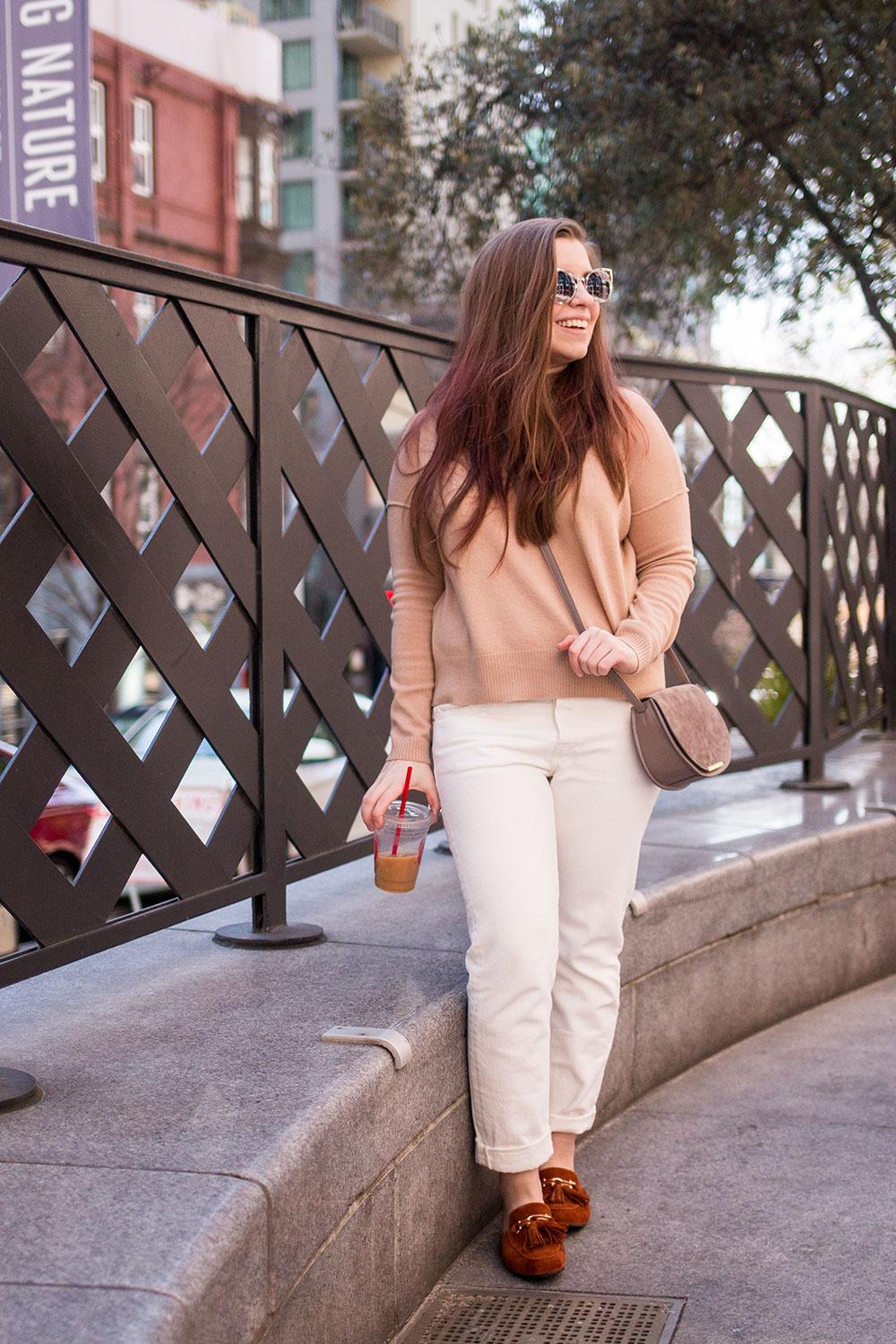 Even better, Cuyana is on their way to Seattle right now! They'll be landing this weekend at the Little London Plane for a Happy Hour on Friday evening, from 4-8pm, or catch them at Baleen in Ballard on Saturday and Sunday, March 25 and 26th. All the details about their pop up, hours, and to vote on items you'd like to see them bring is here on the Cuyana website. I'm looking forward to swinging by after work on Friday and getting my shop on. Treat yourself after a long week, am I right?!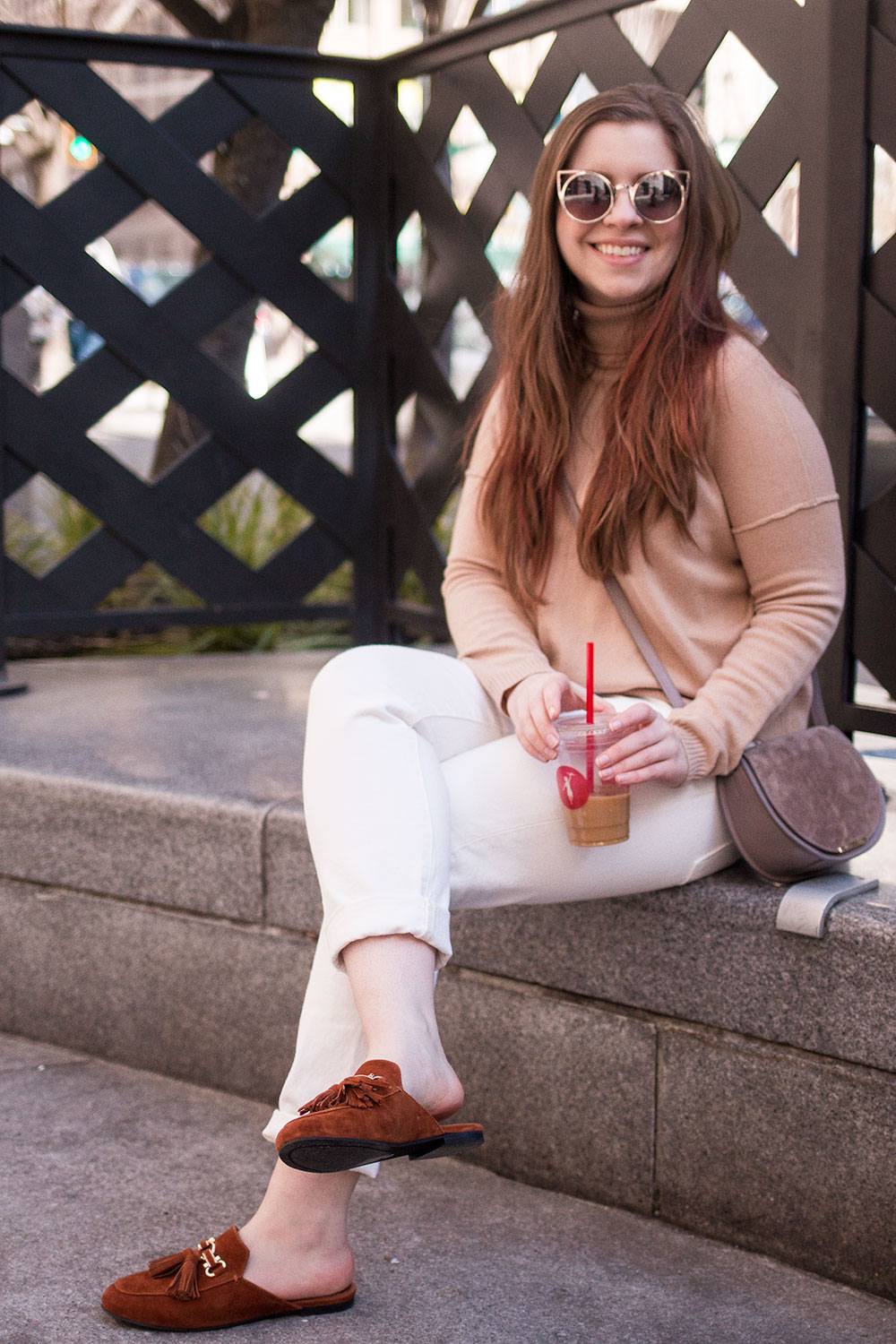 And if you're not in Seattle, that's okay too! Cuyana has an easy to shop website, and they offer free shipping on every order. I find their sizing to be very true to size (and true to the size guide listed on each detail page.) They also offer a "lean shipping" option at checkout where they will then include a reusable bag to fill up with items that you no longer love. Send it back with the included shipping label, and their non-profit partner, H.E.A.R.T., will provide your donated clothing to women looking to make a fresh start. Each donation made also earns you a $10 credit towards your next Cuyana purchase.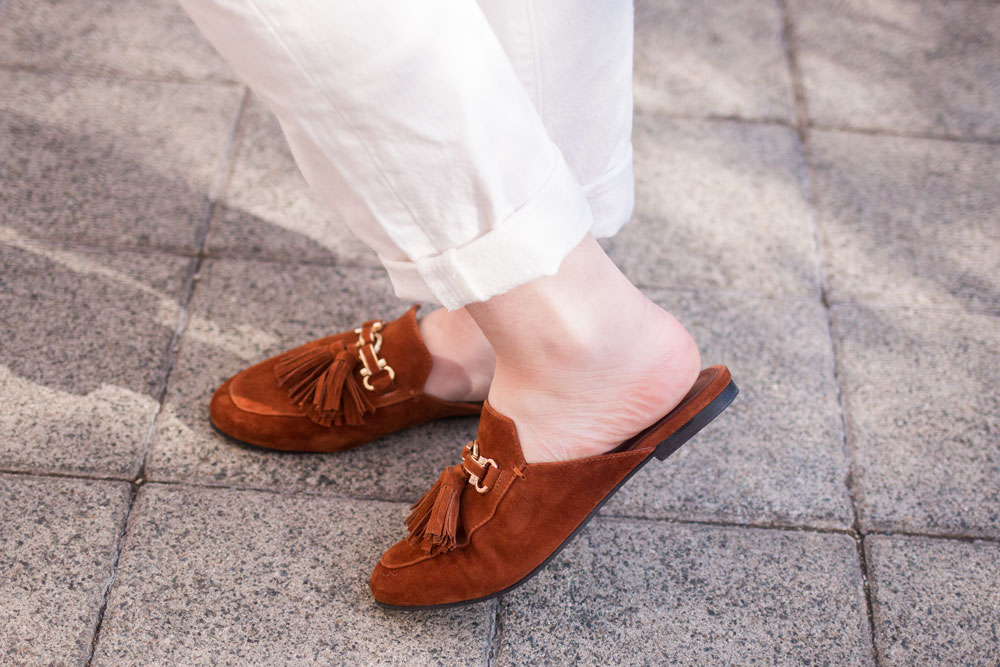 While I more than likely won't be swearing off "fast fashion" forever, I will take steps to be sure that I'm making better choices as a consumer and blogger. Seeking out philanthropic-minded brands, and high-quality pieces that I can wear with pride, and over and over again for a long, long time.
Have you embraced a minimalist wardrobe or lifestyle? How do you make decisions about the brands and items you shop with and add to your closet? I'd love to hear about some of your favorites below, or if you've shopped with Cuyana already, I'd love to hear about your favorite piece(s)!