Affiliate Links: If you click a link below, I may receive small credit or commission. I pay for this subscription.
Another month, another Dailylook Elite box. I received this in July right around the same time as Stitch Fix, but I hate inundating you with too many reviews in one week so held this one back. This month was my first month with a new stylist. Rita, my former stylist, moved on to a position elsewhere, so I was assigned to Diane L. I didn't ask for anything in particular this month. In fact, I meant to delay this box until right about now due to vacation, but by the time I realized my error, the box was already on the way.
Either way, it worked out okay because there were some winners (and some losers, as always) in my box. So onto what Diane sent me!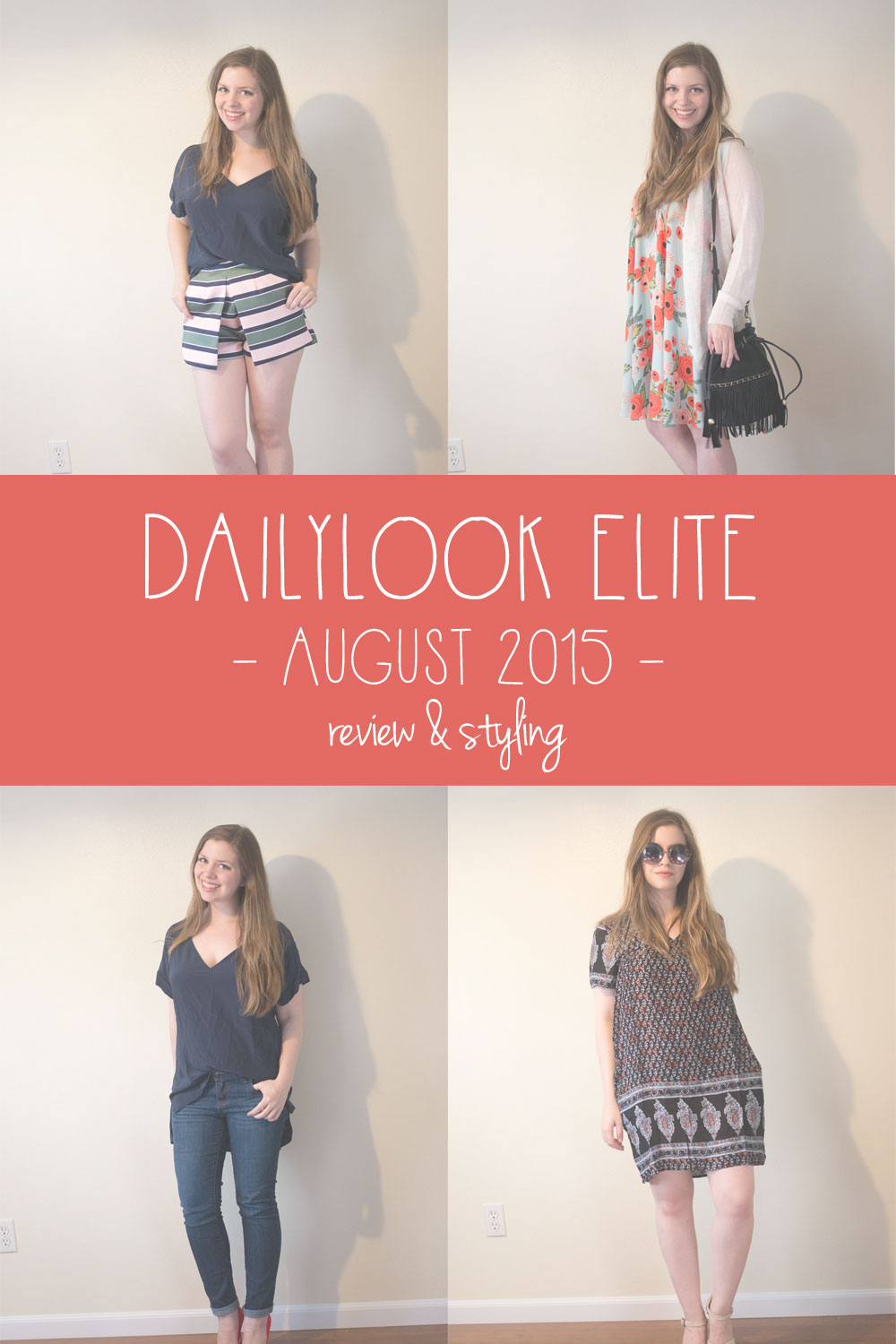 Dailylook Elite August 2015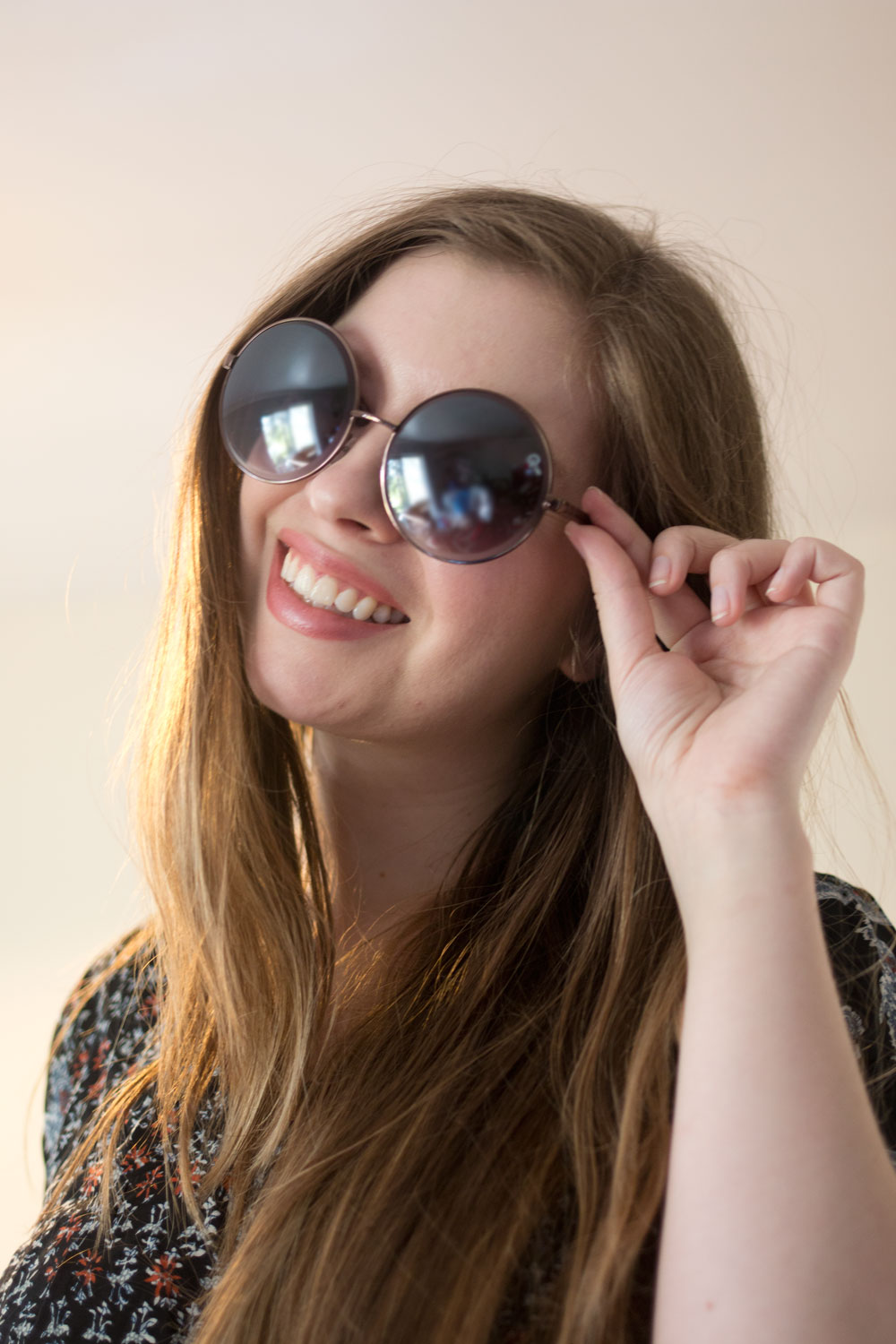 Quay Round Lens Sunglasses in Copper, $44.99 – Returned
I think these looked alright on me, but as much as I wanted to try this brand, this style wasn't what I had in mind.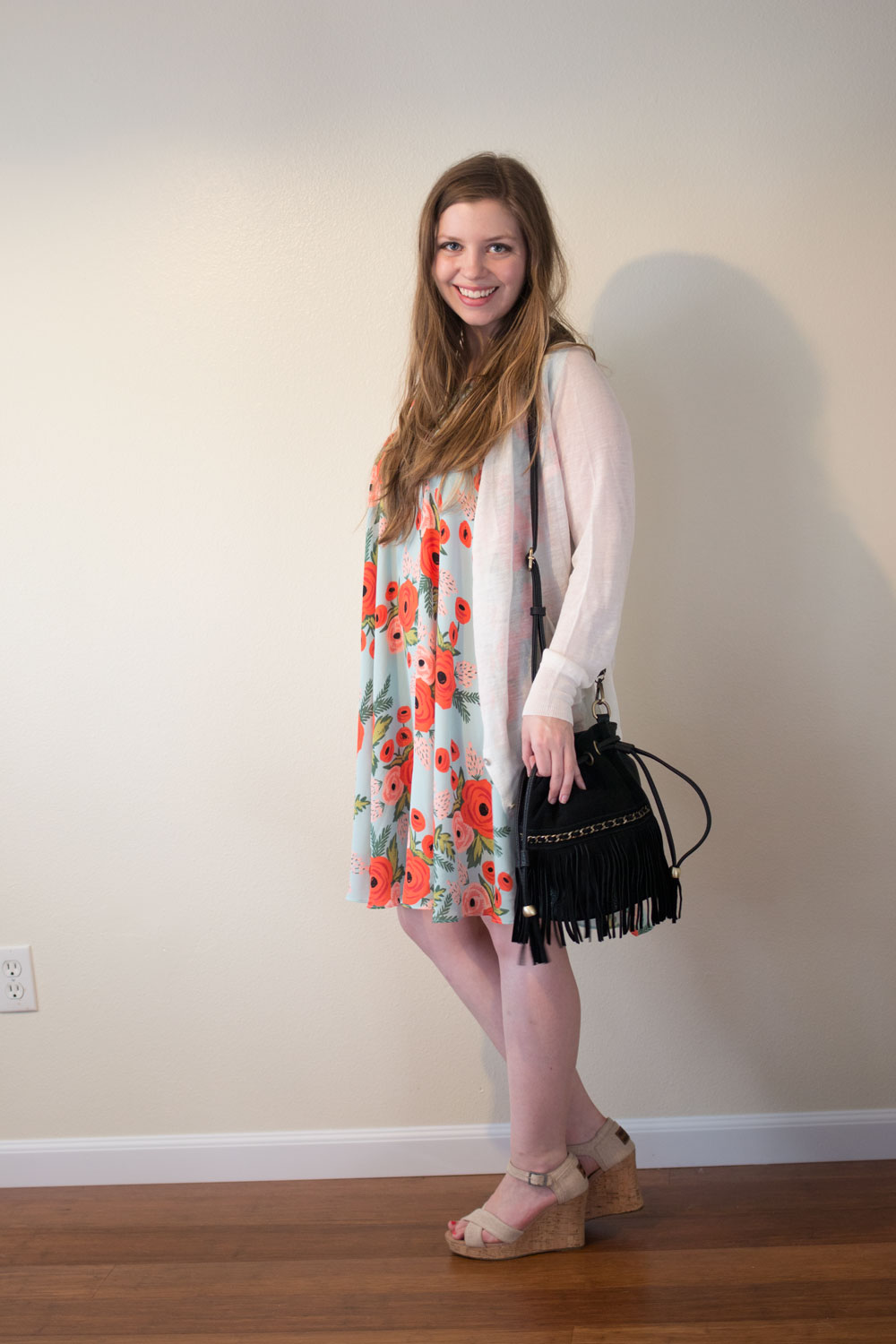 Beck Lightweight Cardigan in Ivory, size Medium, $49.99 – Returned
Sinatra Faux Sueded Fringe Bucket Bag in Black, $59.99 – Kept
I went back and forth on the sweater, as it seemed like a good basic to have in my closet. However, the sheerness made it difficult to style with some pieces, and it also had a kind of high-low shirttail hemline going on which I didn't love. That bag, however, I love. I don't own anything remotely like it, so I kept it. :)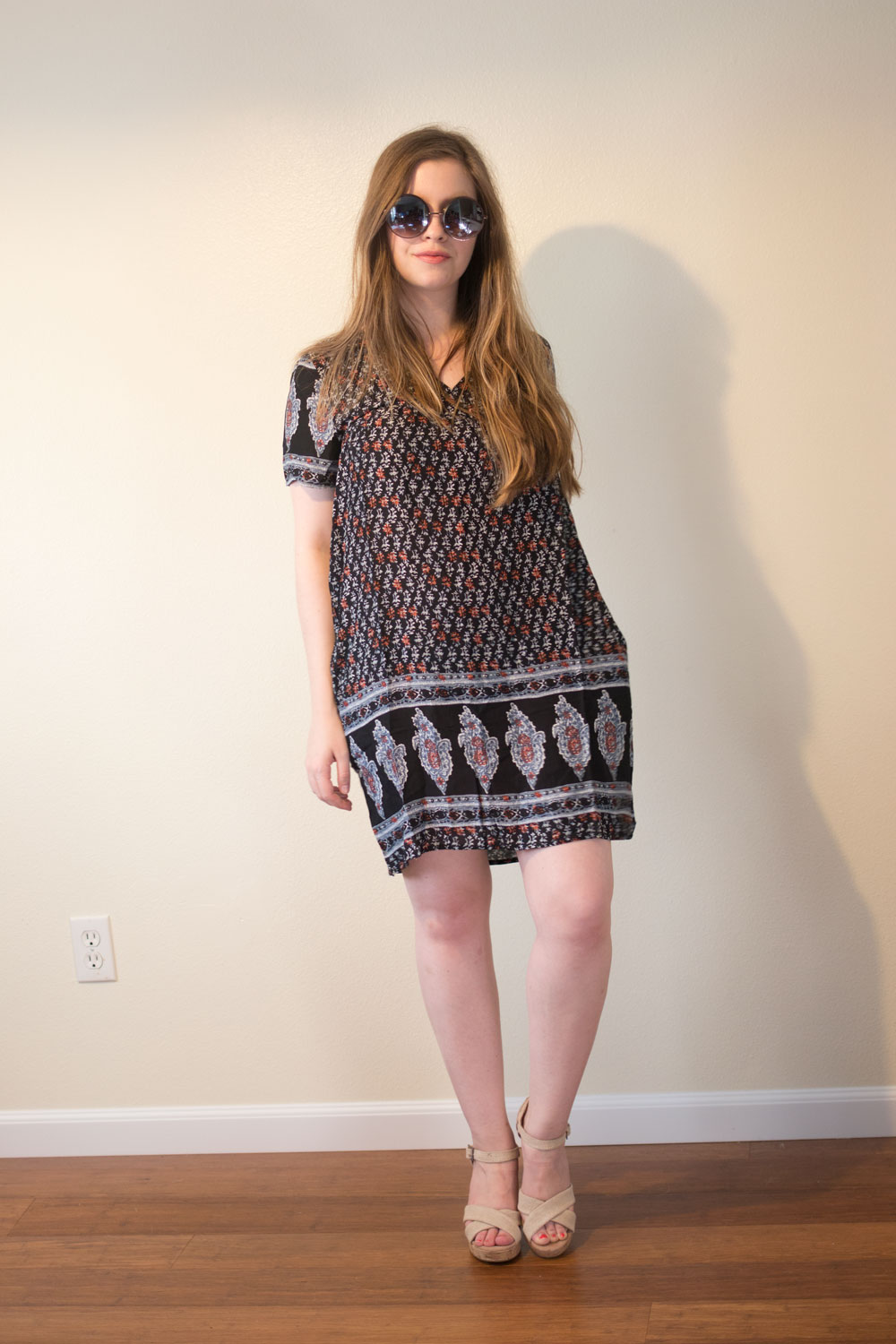 Bryce Paisley Shift Dress in Black, size Small, $59.99 – Returned
I thought this was cute, but unfortunately it was too big and not in a flattering way.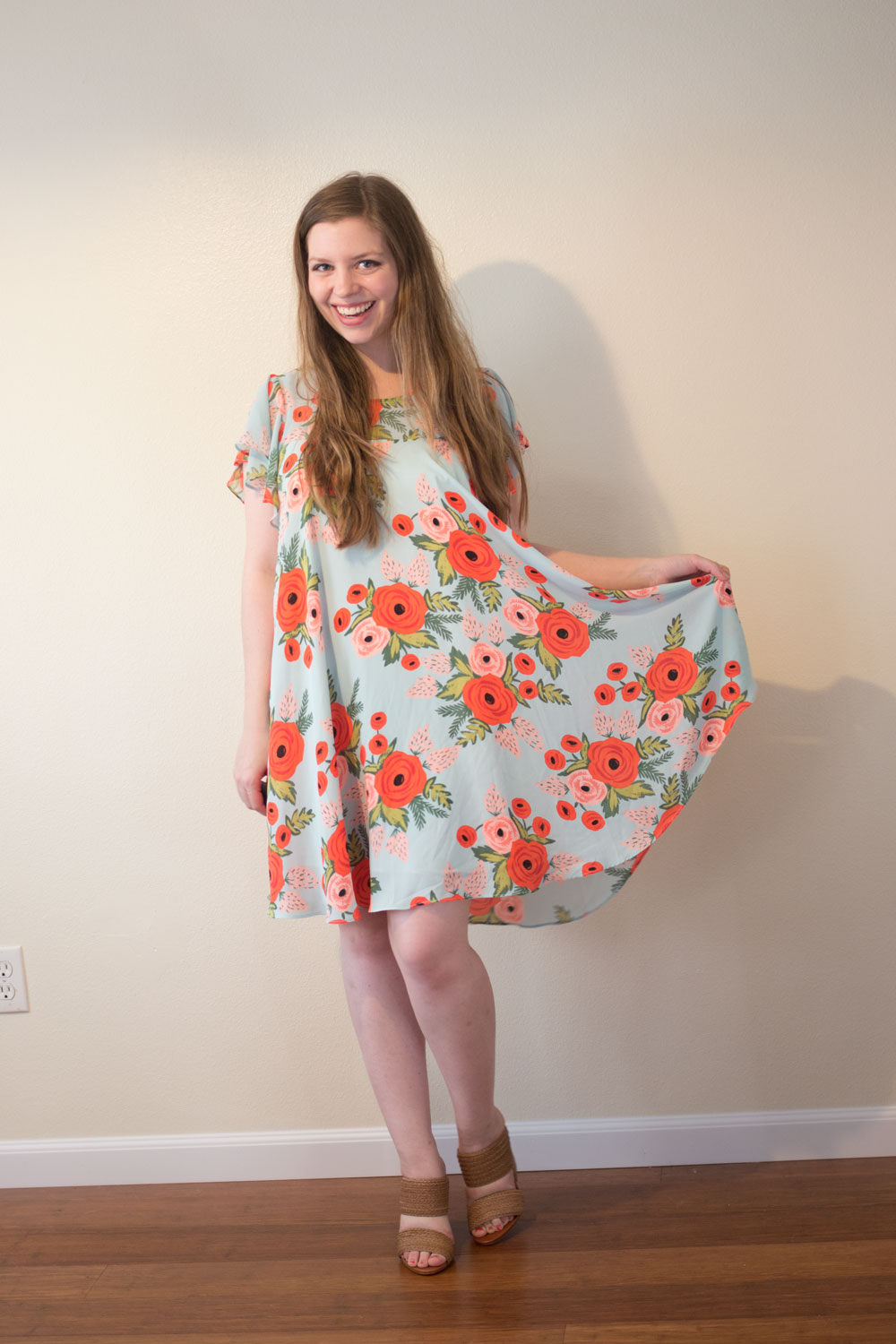 Schutz Emyly Tranca Slip-On Heels in Tan, Size 7, $199.99 – Returned
These were too loose and too expensive. I also wasn't crazy about them, which for the price of them, I'd have to be. These went right back in the box.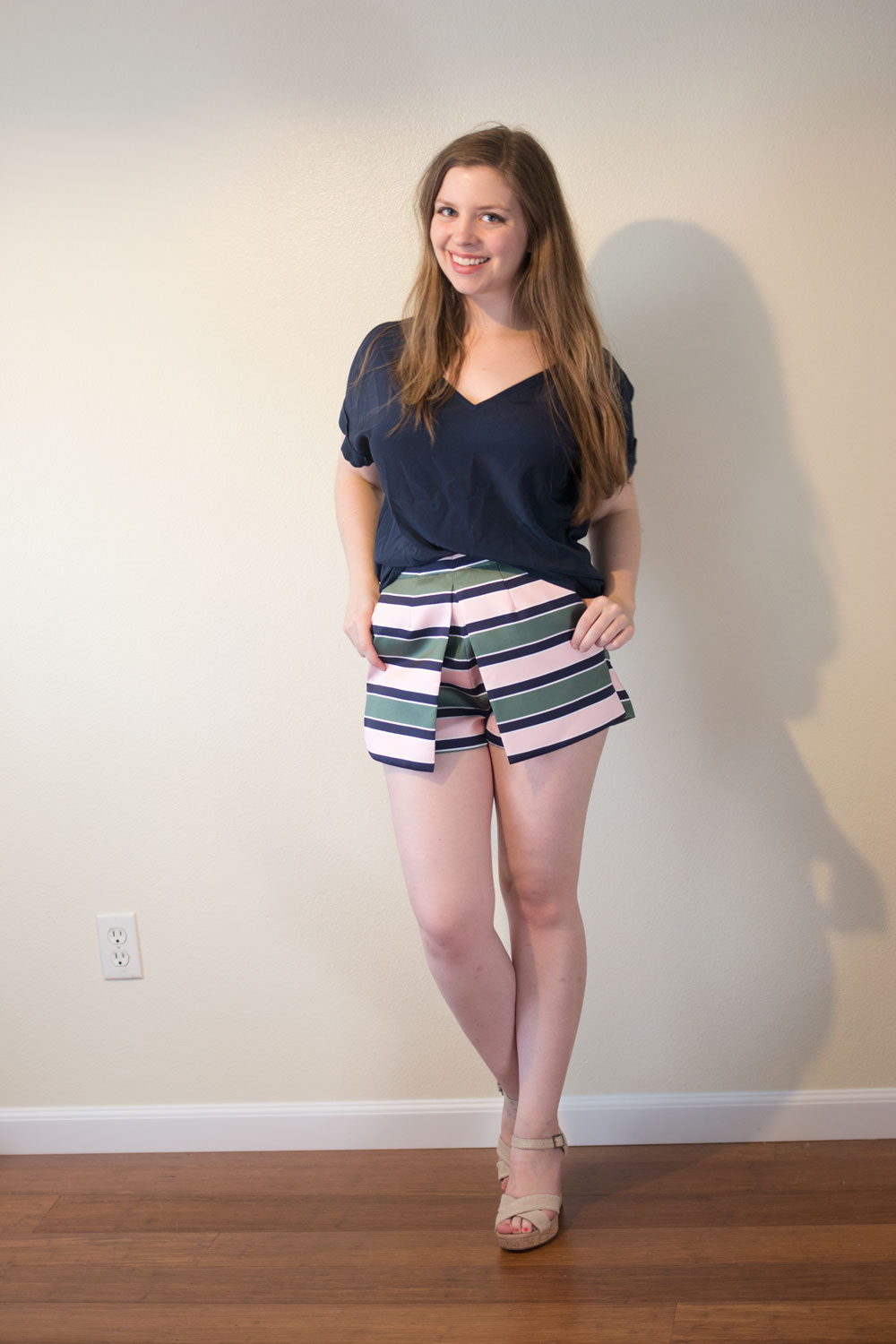 Sunset Sons Striped Skort in Multi Color, Size Small, $54.99 – Returned
I would never use the word "preppy" to describe my style. In fact, I didn't even know what Lilly Pulitzer was until I started blogging/her collaboration with Target. To me, this is very preppy and thus very not me.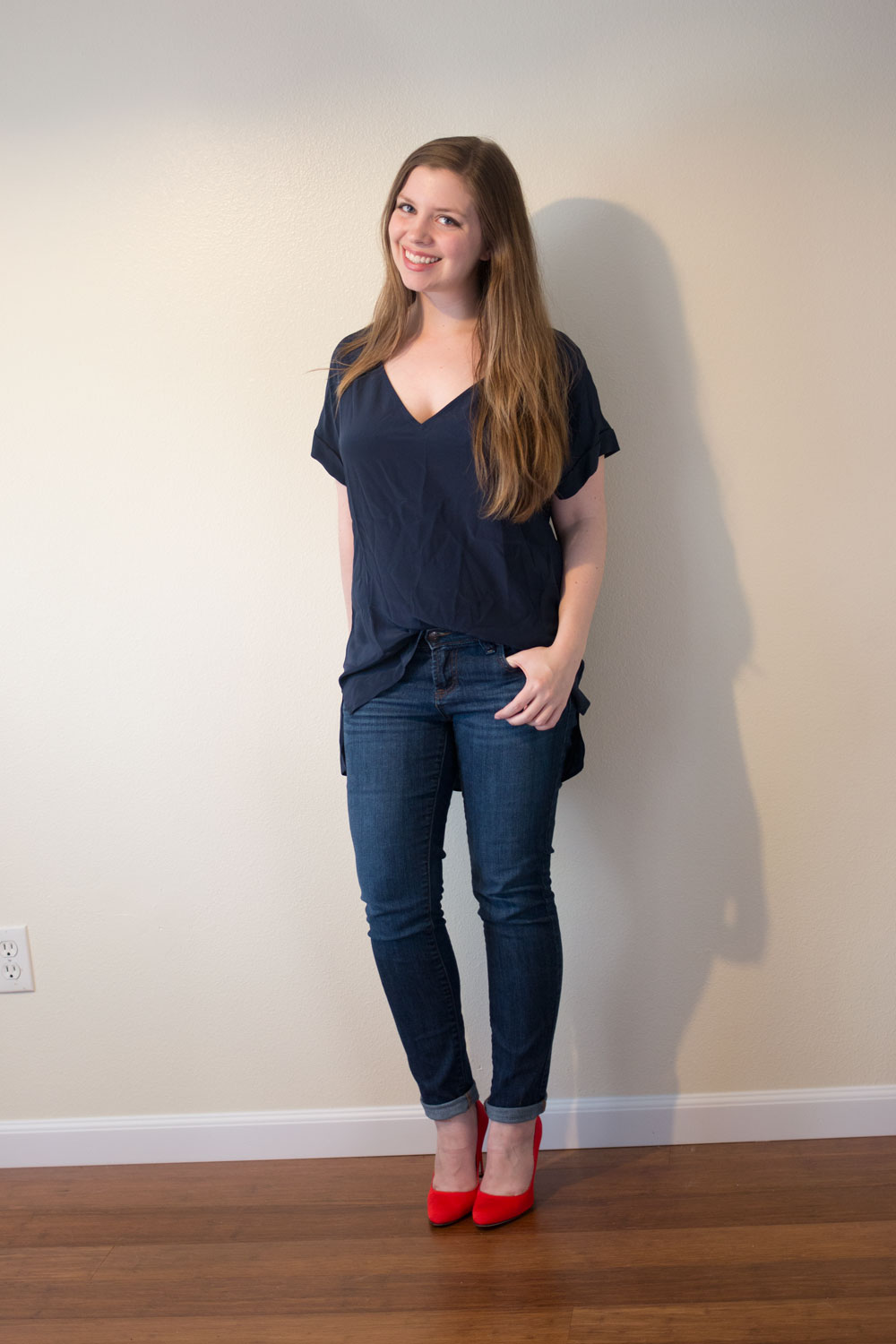 Lavender Brown Silk V-Neck Top in Navy, Size Small, $132.99 – Returned
I really liked this, but it was awfully low cut to be work appropriate. That coupled with how long it was and the price forced me to send it back, even if it was a high-quality staple. (And eek those wrinkles!)
Overall, I think Diane did a great job with picking items for me. However, I did find that the price points of most of the items that were sent were higher than what I had seen previously.
Ironically, a few days ago, I found this in my inbox:
Dear Client,
We'd like to thank you for being a member of Dailylook Elite, and share some news with you. As Elite continues to grow and service more clients, we wish to provide you with a high level of service and a premium experience that is truly customized to your lifestyle needs. Beginning August 17th, the monthly styling fee will increase to $40. This $40 will still be added to your account as store credit, and can be used without exclusions on any Shop or Elite order.
As an Elite client, you will continue to enjoy the convenience of your own
personal stylist and be the first to discover new trends and emerging brands, in addition to the following benefits:
– EARN $100 IN STORE CREDIT FOR EVERY $1000 YOU SPEND (NEW!)
– ENJOY FREE STANDARD SHIPPING ON EVERY ORDER
– RECEIVE PRODUCTS FROM ELITE EXCLUSIVE BRANDS LIKE VINCE AND EQUIPMENT
– TREAT YOURSELF ON YOUR BIRTHDAY WITH AN ELITE EXCLUSIVE OFFER
You can conveniently manage your delivery preferences to receive an Elite box as frequently as you would like: every month, every other month, or quarterly.
We sincerely hope that you choose to continue your Elite service. However, if you wish to cancel, or would like the change the frequency of your box, you may do so below.
Thank you,
Dailylook Elite
To me, this reflects the idea that Dailylook wants to continue sending higher end and premium items (Equipment and Vince are both out of my everyday price range.) Unfortunately, that is not the buying decision I would make in a service like this. When it comes to mid-range or higher end items, I prefer to pick them out myself, hem and haw about them forever, and/or find them on sale.
While I love trying out and reviewing subscription services, I really don't need a personal shopper, so for this reason I have canceled my Dailylook Elite subscription. I may try it out again in the future for specific needs (i.e. if I struggle finding dresses to wear to the fall weddings we have this year, or if I need a party dress for Christmas) but for the time being, I am unsubscribed. Sorry, Dailylook!
What do you thnk about the items I received and Dailylook's service changes? Have you tried out Dailylook Elite before?