Back in December, I fell in love with a lipstick. Its name is Glastonberry by Charlotte Tilbury, and it's gorgeous and totally not summery at all. However, when I saw a Demi Lovato makeup look on the recent cover of Billboard, I knew it was time to bring it back out. I mean, before we know it Fall is going to be here, so might as well be prepared, right? ;)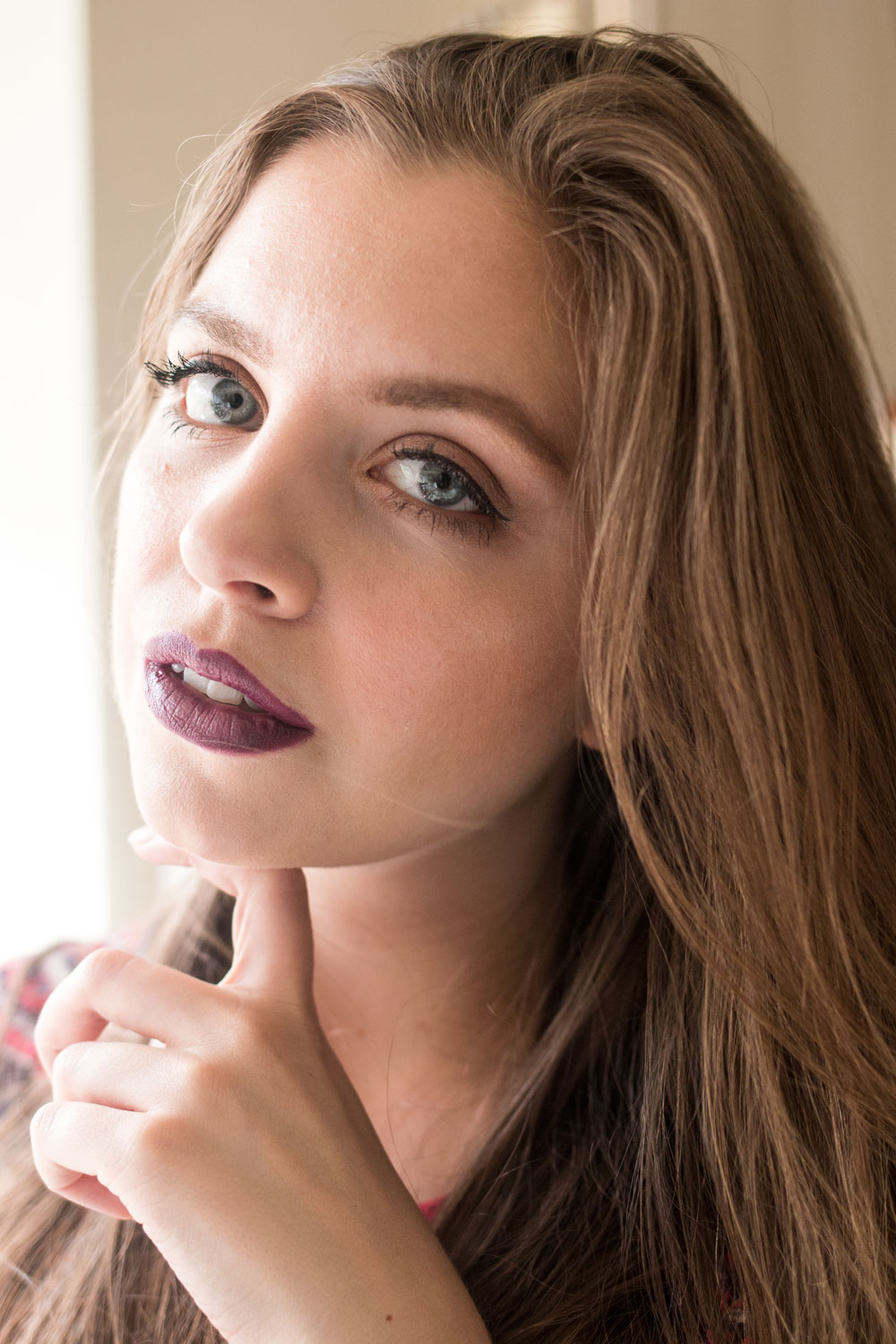 Disclosure: Some links in this post may be affiliate links, and I may receive a small commission if you click and/or make a purchase. I paid for all of the products in this post myself.
I was inspired by the makeup Demi was wearing because it was simple, yet glowy and had enough smokiness to be subtly sexy. It also gave me the perfect opportunity to use the Charlotte Tilbury Look in a Palette in Dolce Vita that I picked up during the Nordstrom Anniversary Sale. It wasn't inexpensive ($75), but I'd been hoarding a gift card for something splurgey, and honestly, this palette is gorgeous. Unfortunately, it appears Nordstrom has sold out of this palette and I'm not sure if it will be coming back, but you can check at this link to see if it does. Otherwise, you could substitute your own makeup products that are similar in tone, or try Charlotte Tilbury's Dolce Vita quad which is equally gorgeous looking, and has an additional glitter shadow!
So how did I get this look with a subtle glow and a bold lip? It's a very simple tutorial utilizing a handful of products from Charlotte Tilbury, as well as a few others to complete this look. Read on to find out all the details, as well as enter yourself in my giveaway for a few Charlotte Tilbury goodies of your own!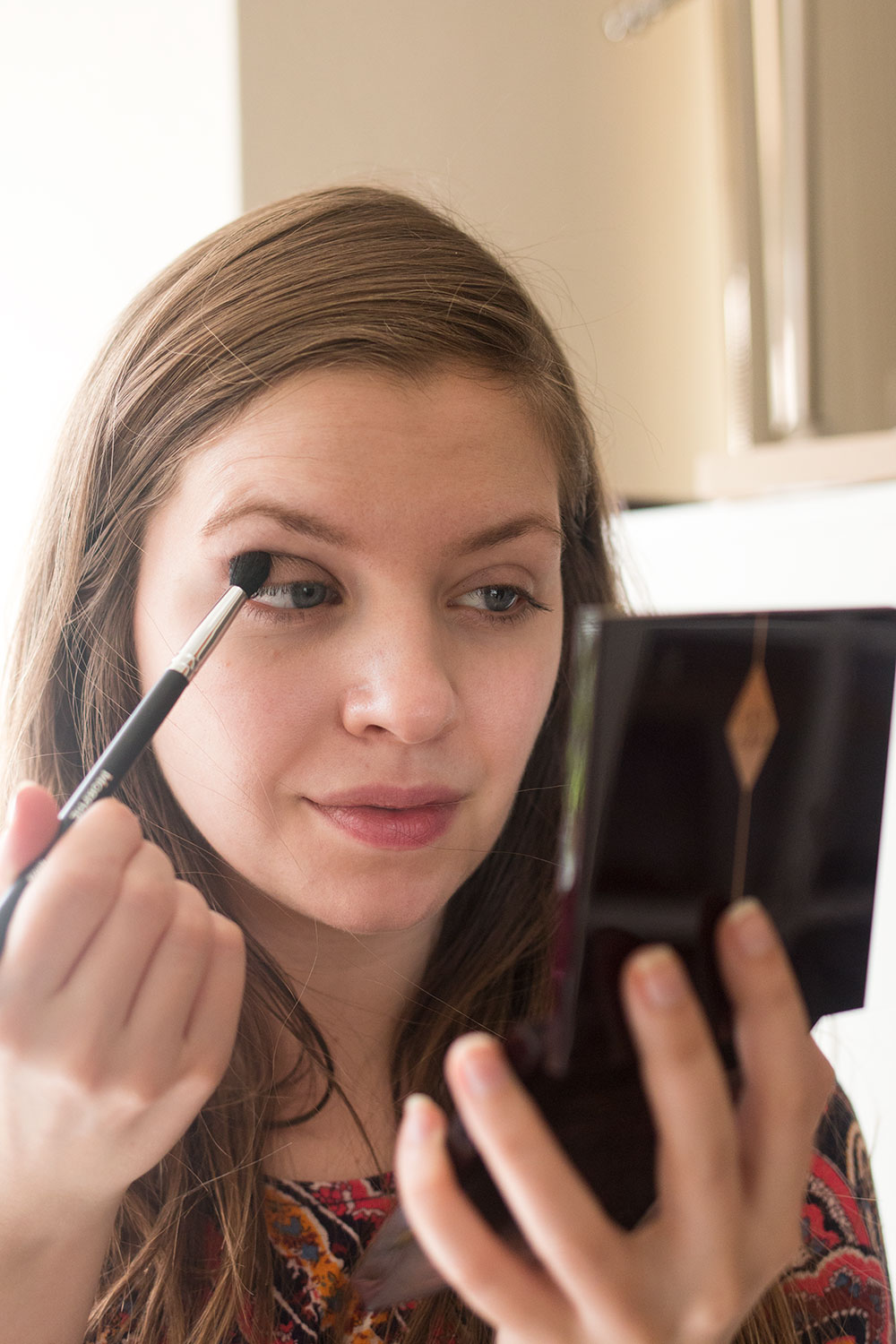 For once I started with the eyes first! For some reason when photographing tutorials, I do my face makeup first instead of my eyes. I wasn't sure if the Charlotte Tilbury palette would cause fall out so I wanted to be sure I could easily clean it up if it did. (Spoiler alert: There was no fall out from the shadows, even though they are quite soft and a bit powdery.)
I started this look by taking a crease brush from Morphe and running the second eye shadow, Eye Enhance, in my crease. I also took a bit of the Eye Smoke shade in the outer v on a crease brush. Then, I took a clean large crease brush and blended them all out. Demi's eye makeup was very subtle, so I wanted to make sure everything was very well blended with absolutely no harsh lines.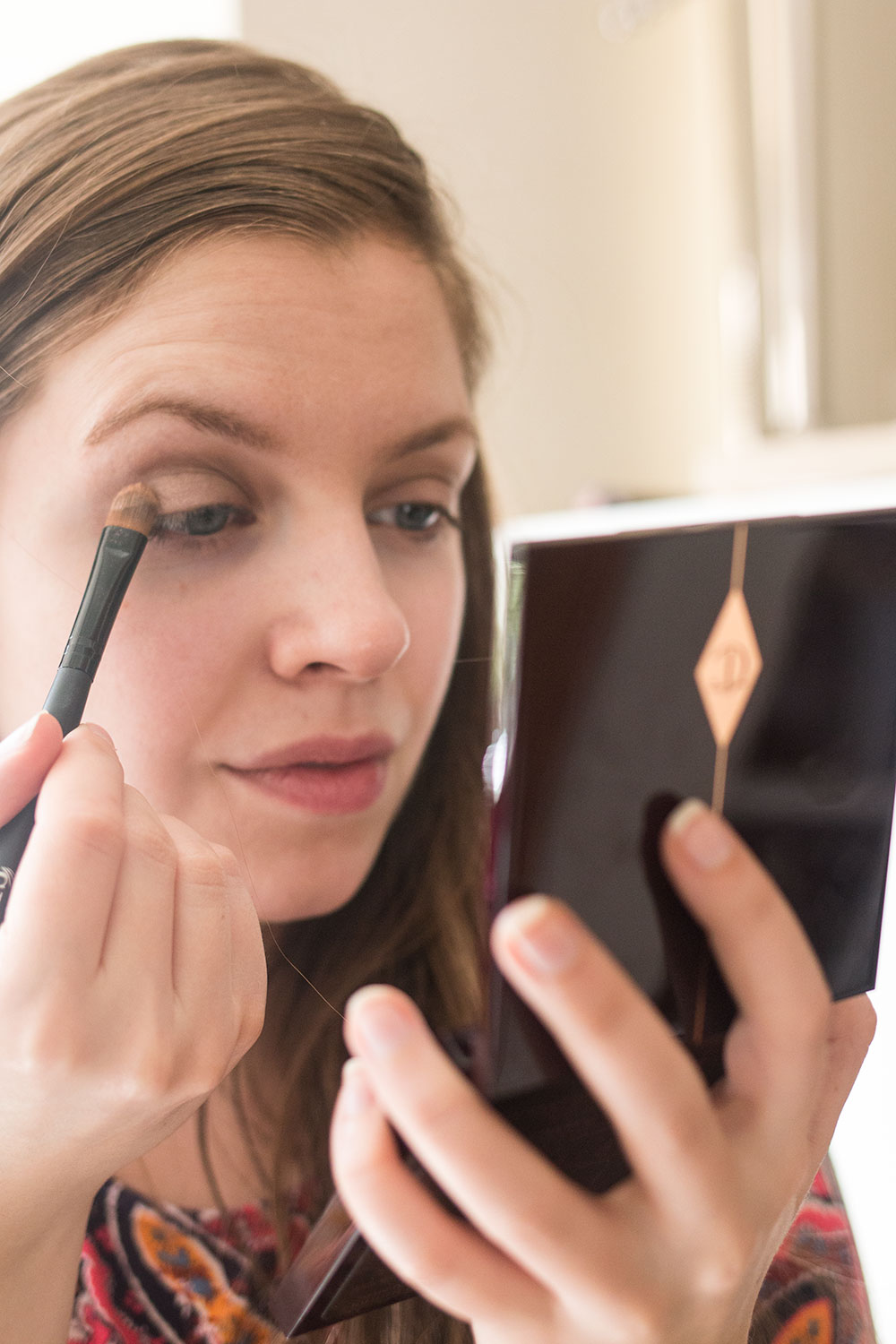 After smoking out the crease, I then added the Eye Brightener eyeshadow onto a flat shadow brush and patted it onto the lid. I especially focused this on the center of the lid so my eyes would pop.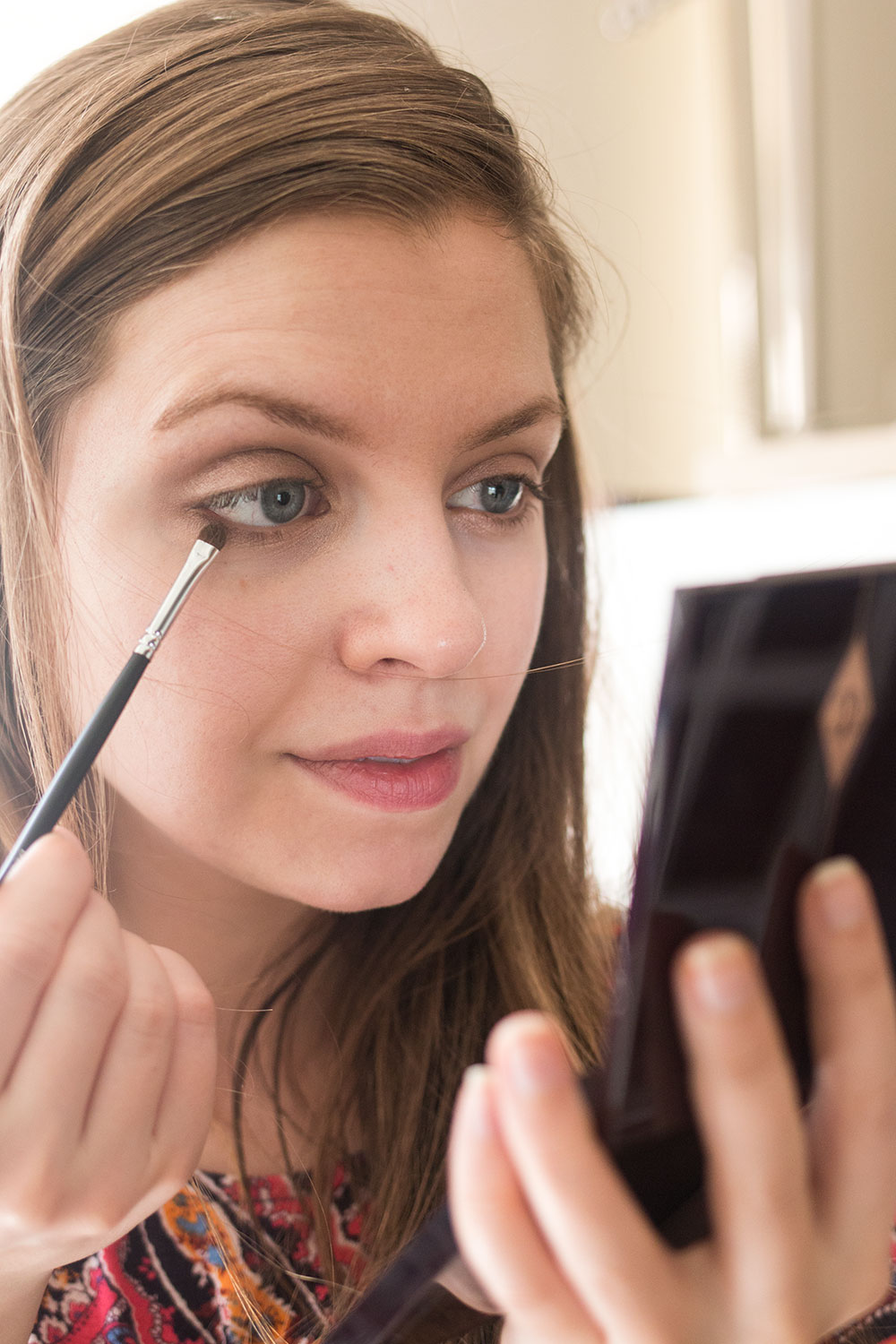 To create a smokey lower lash line, I took the Eye Smoke eyeshadow on a small brush and ran it along the outer third. I then blended it back and forth so there would be no harsh lines.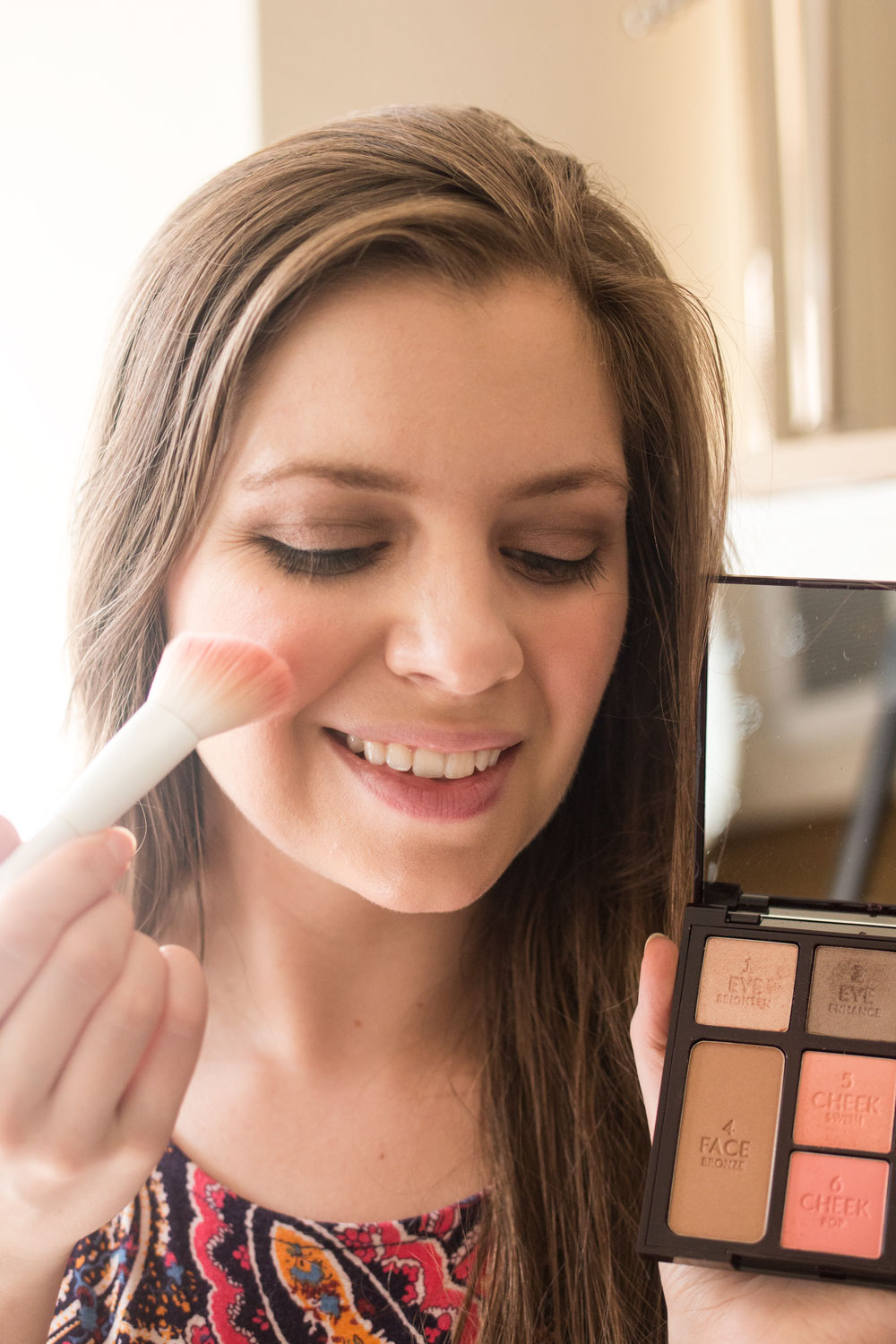 Using the blush next, I grabbed the Cheek Swish blush and placed it from the apples of my cheeks up to the temple. Then, with the Cheek Pop blush, I placed a small amount on the apples of my cheeks. This blush is incredibly pigmented, so a little bit goes a long way. Apply carefully and if you get a bit too much, use a fluffy powder brush to blend it out.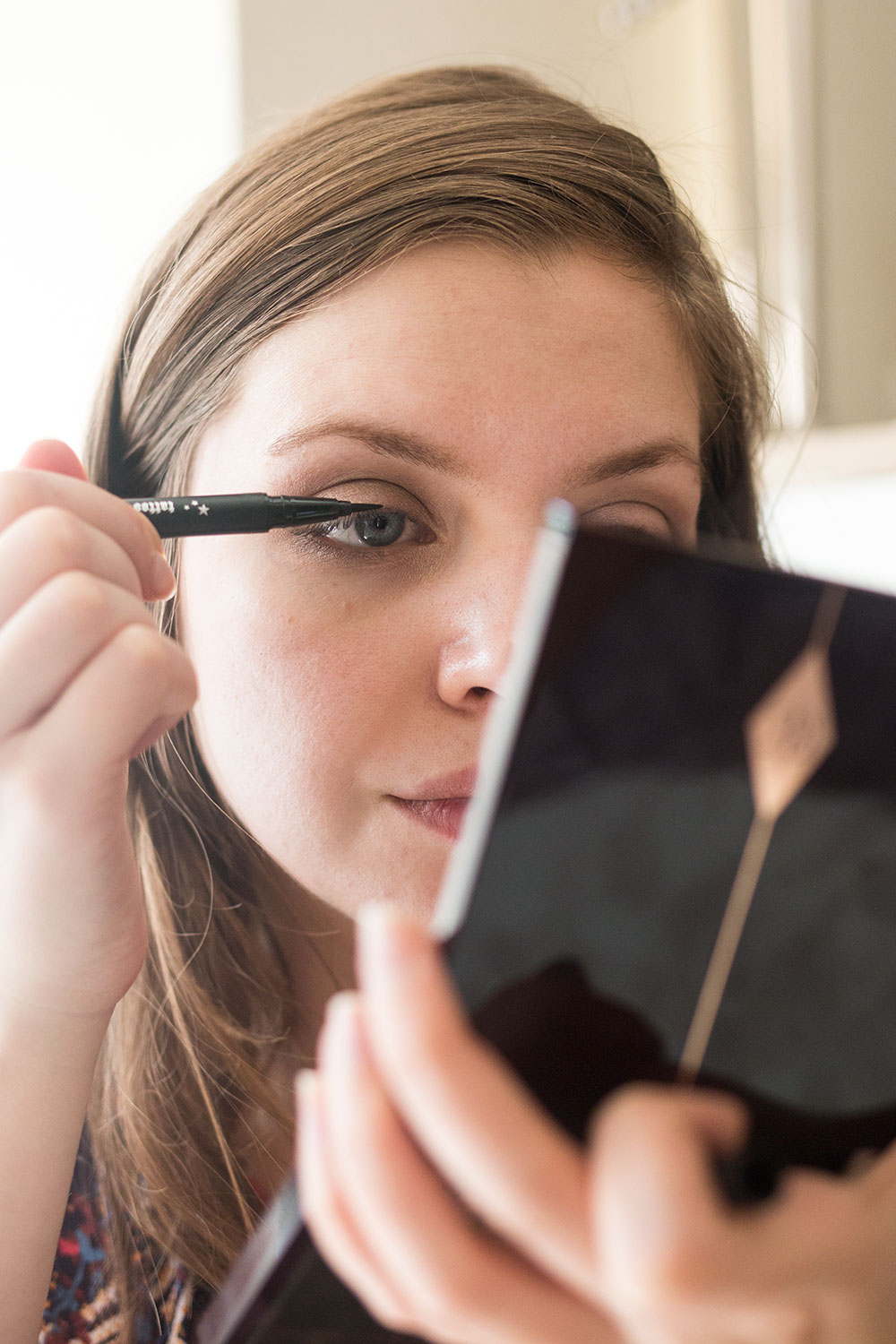 Demi's look didn't have a huge cat eye, but I did note she had some very dark liner close to the lashline. I chose my Kat Von D liner in Trooper to run as close to the lashes as possible and then added a slight flick in the outer corner.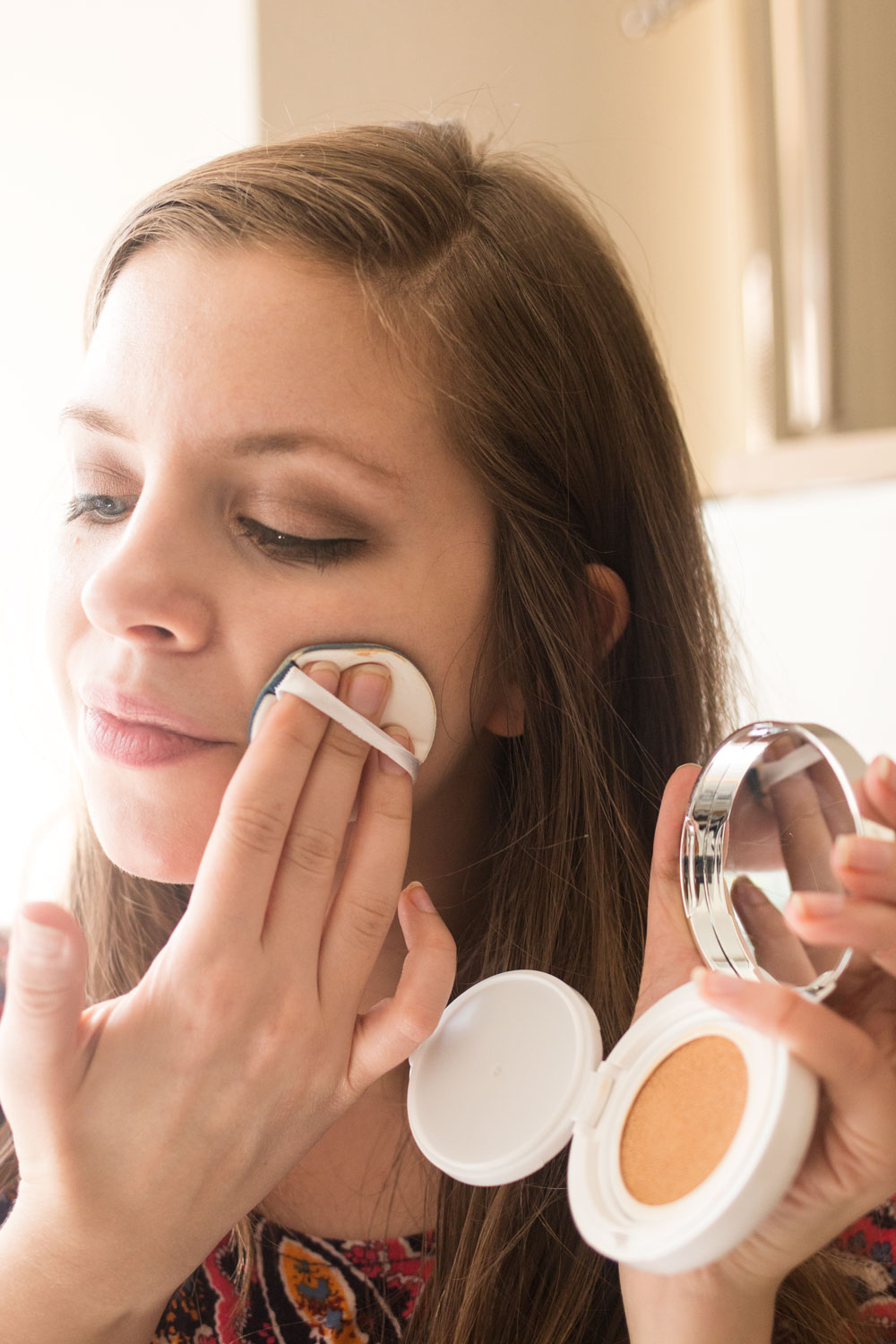 With the eyes mostly complete, I thought it was safe enough to add foundation. I decided to try out the new-to-me Laneige BB Cushion in Fair. This looks incredibly dark in the cushion, but I found the shade to be a good match for me. It's an incredibly comfortable foundation that is buildable. I'd say this has light to medium coverage and is great to cover up slight redness and minor discolorations.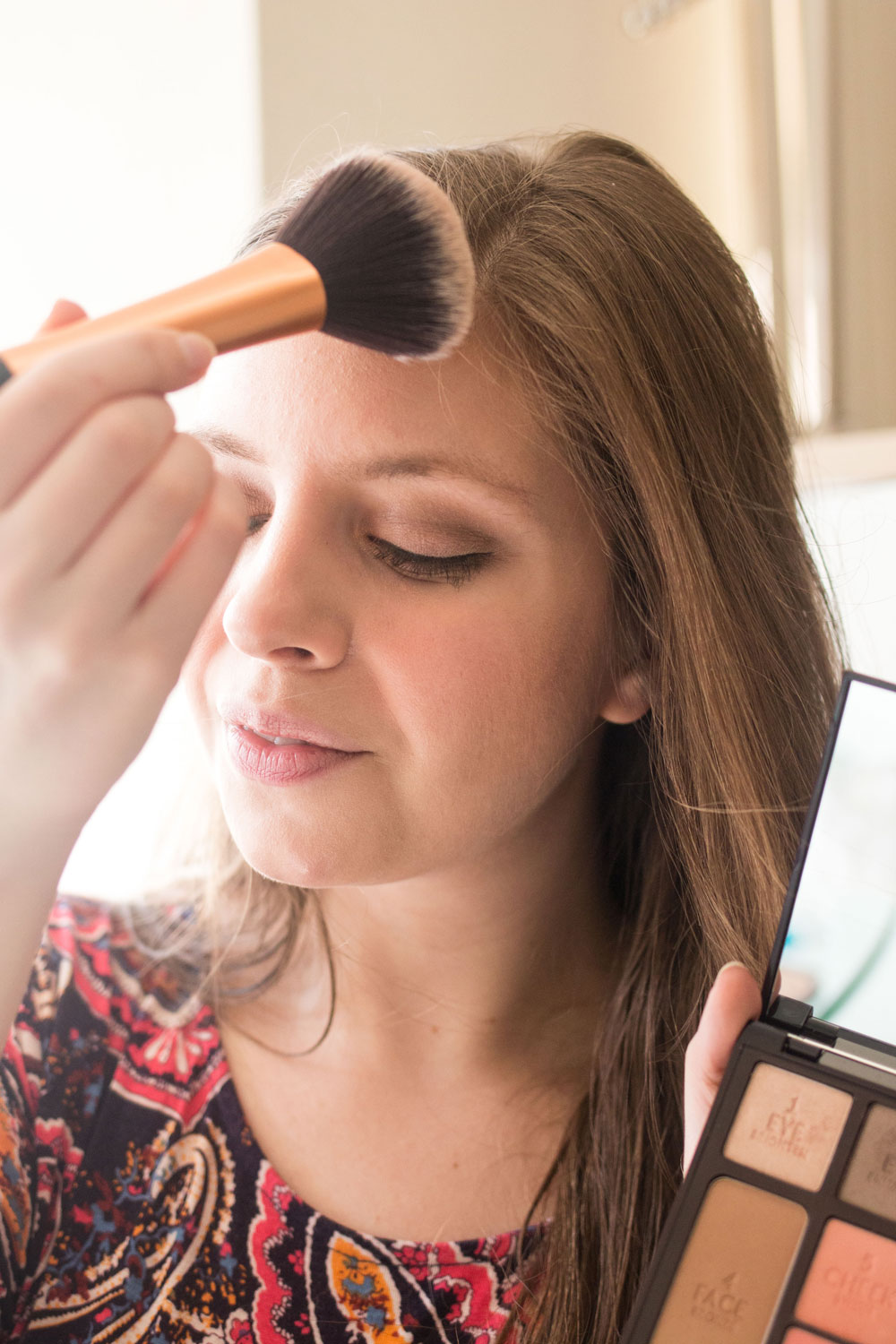 Following my hairline, I grabbed a big fluffy powder brush from Real Techniques and added the Face Bronzer. I also added this to the temple area and near the top of my cheek bones following the edge of my face. The goal with bronzing is to add warmth to the face, not contour, so I'm only adding a small amount since I am so fair skinned and blending it into the skin well.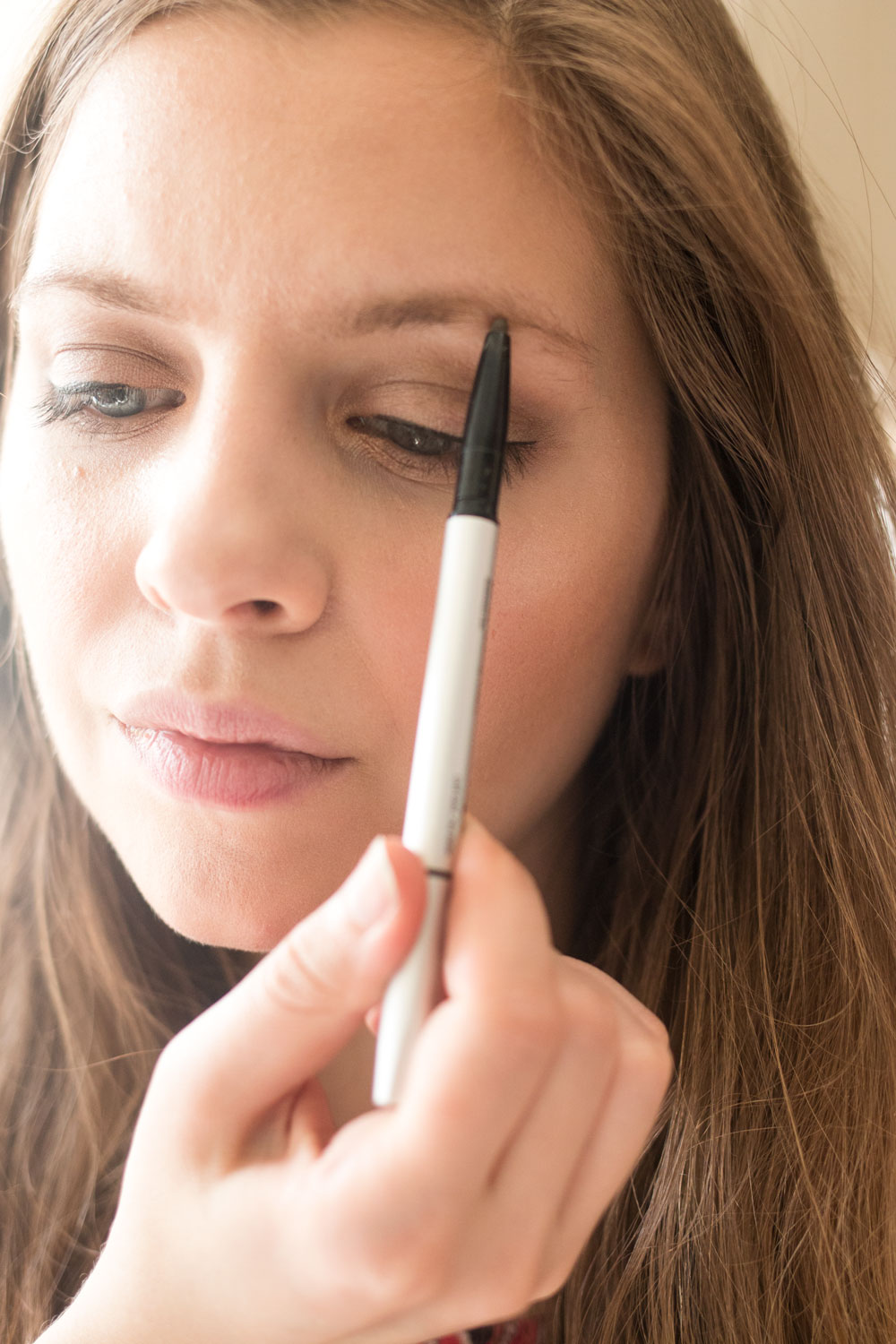 I used my IT Cosmetics Brow Power Universal Eyebrow Pencil to fill in my brows. Demi has much fuller brows than I do, so I opted to fill in generously and blend out with the spoolie end of the product. I love this brow pencil; it's soft and easy to work with, yet stays put all day. Best of all, it's an excellent neutral color that means it will work on a variety of hair colors.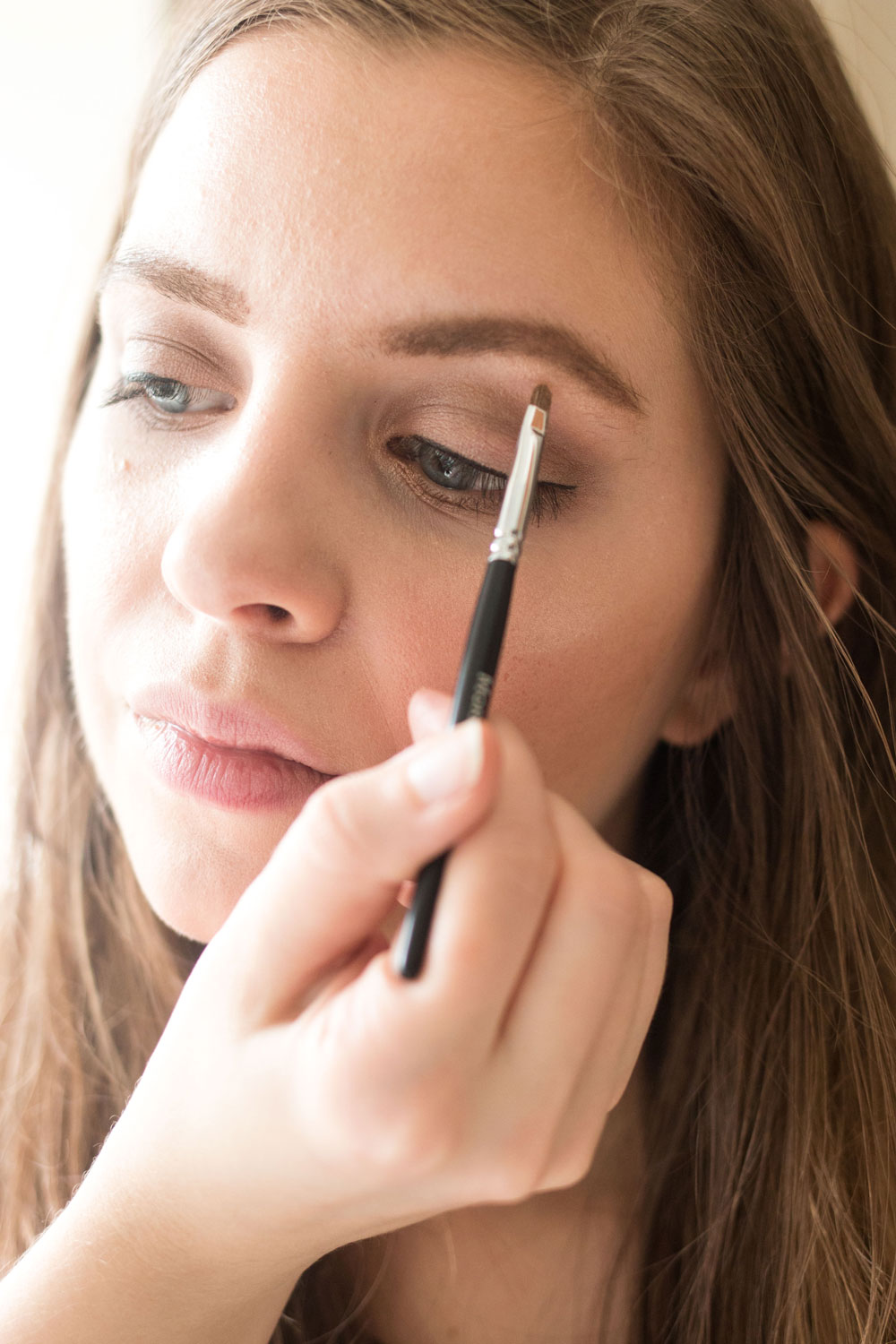 I also added a bit of the highlighting powder from the CT palette directly below my brows for an added pop of shimmer. I also find that this makes my brows look a lot more neat, even if it is a subtle addition.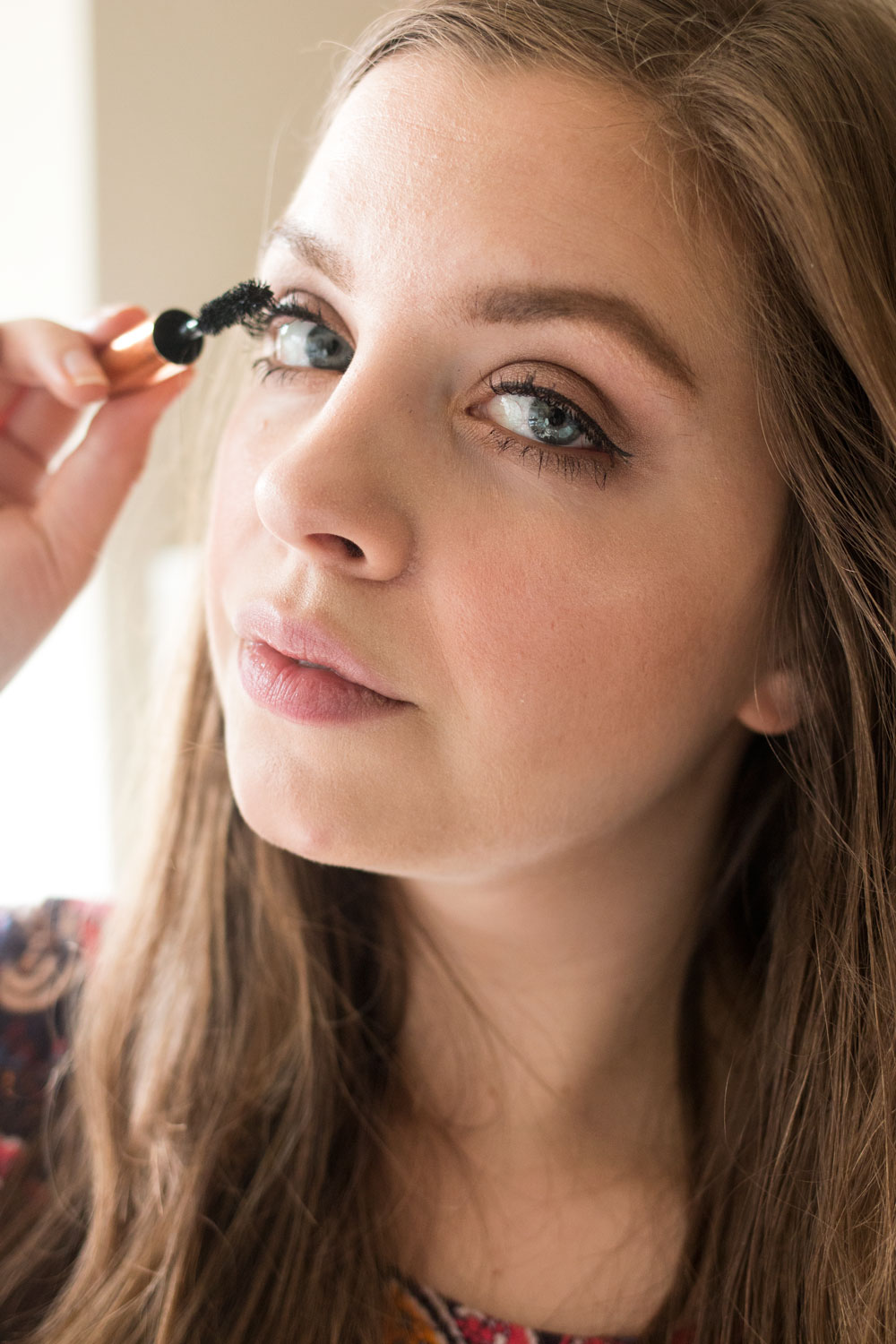 After finishing the brows up, I added a coat of the Legendary Lashes Mascara to my lashes. I let it dry for about 30 seconds and then added a second coat. I like this mascara; I wouldn't say it looks like I'm wearing falsies, but it does a great job of both volumizing and lengthening my lashes. I also found the wand a bit difficult to maneuver on my lower lashline because of the size, so in the future, I would probably use a separate mascara for that.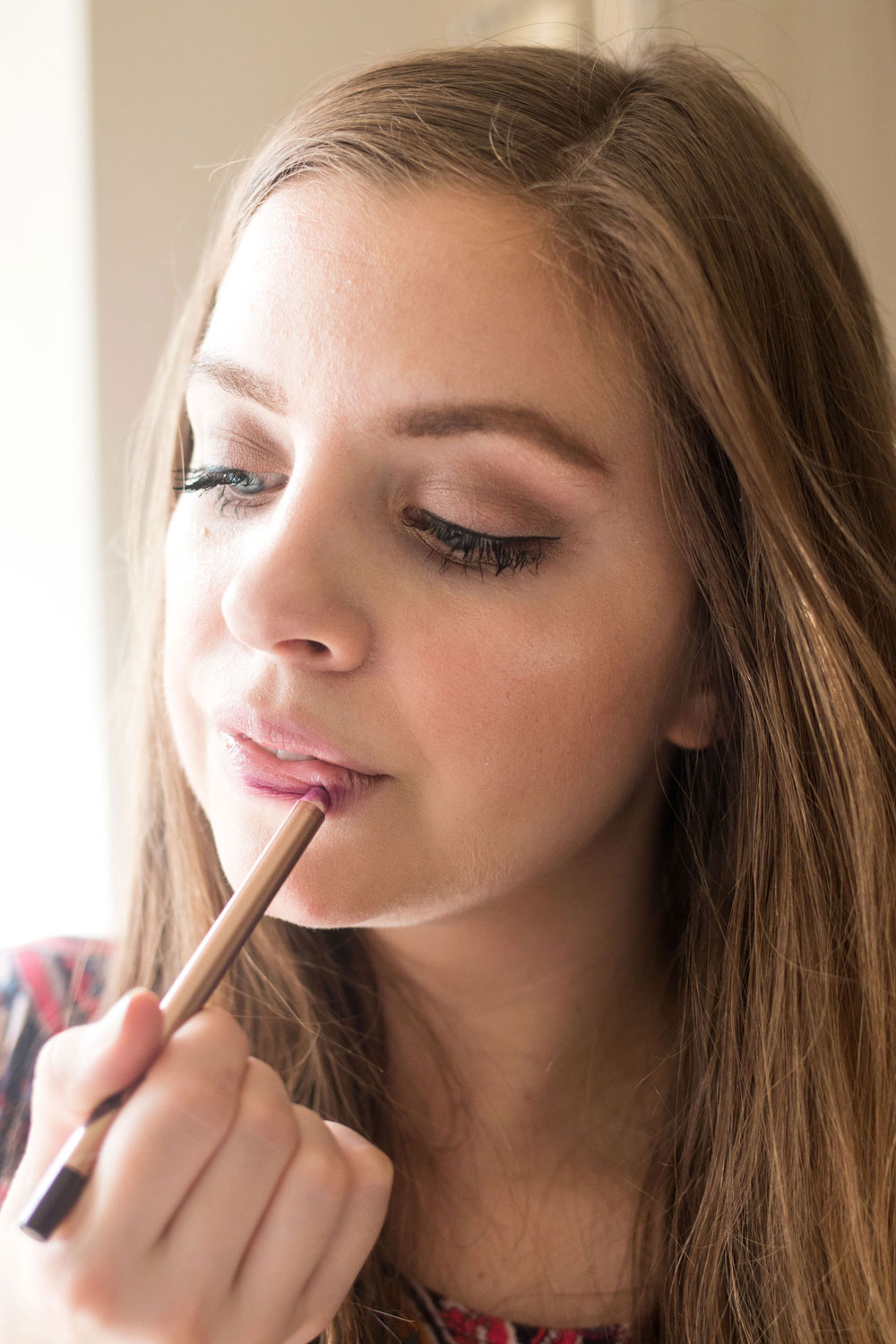 To finish off the look, it's time to add some color to the lips! I started off by adding Charlotte Tilbury Lip Cheat Pencil in Bad Romance all over the lips. This helps the lipstick I'm adding on top stay on longer as well as ensure I have even coverage.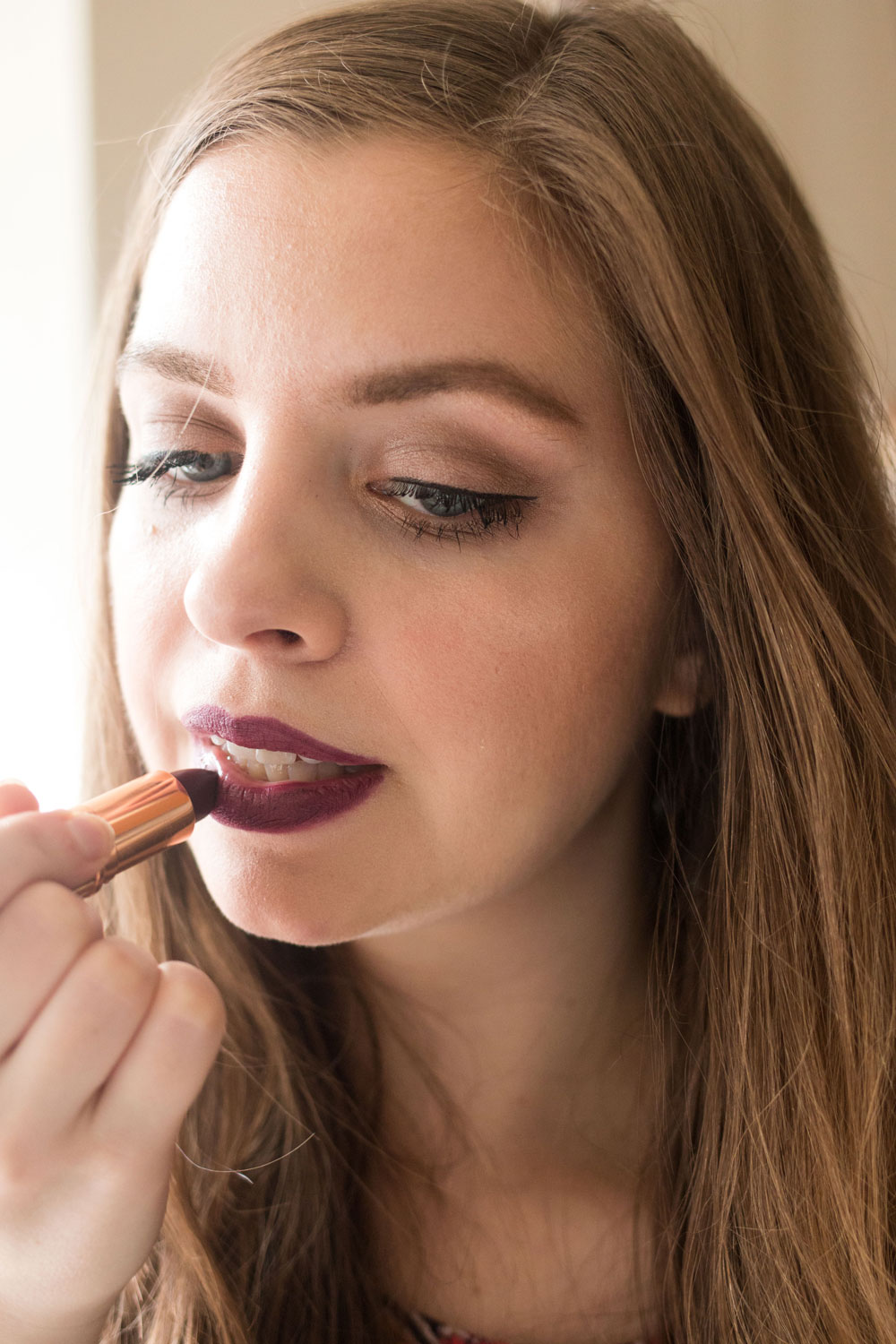 To my lips, I added the Charlotte Tilbury Matte Revolution Lipstick in Glastonberry. This color is absolutely gorgeous, and apparently is one of Rhianna's favorites. You know I'm going to work work work it. ;)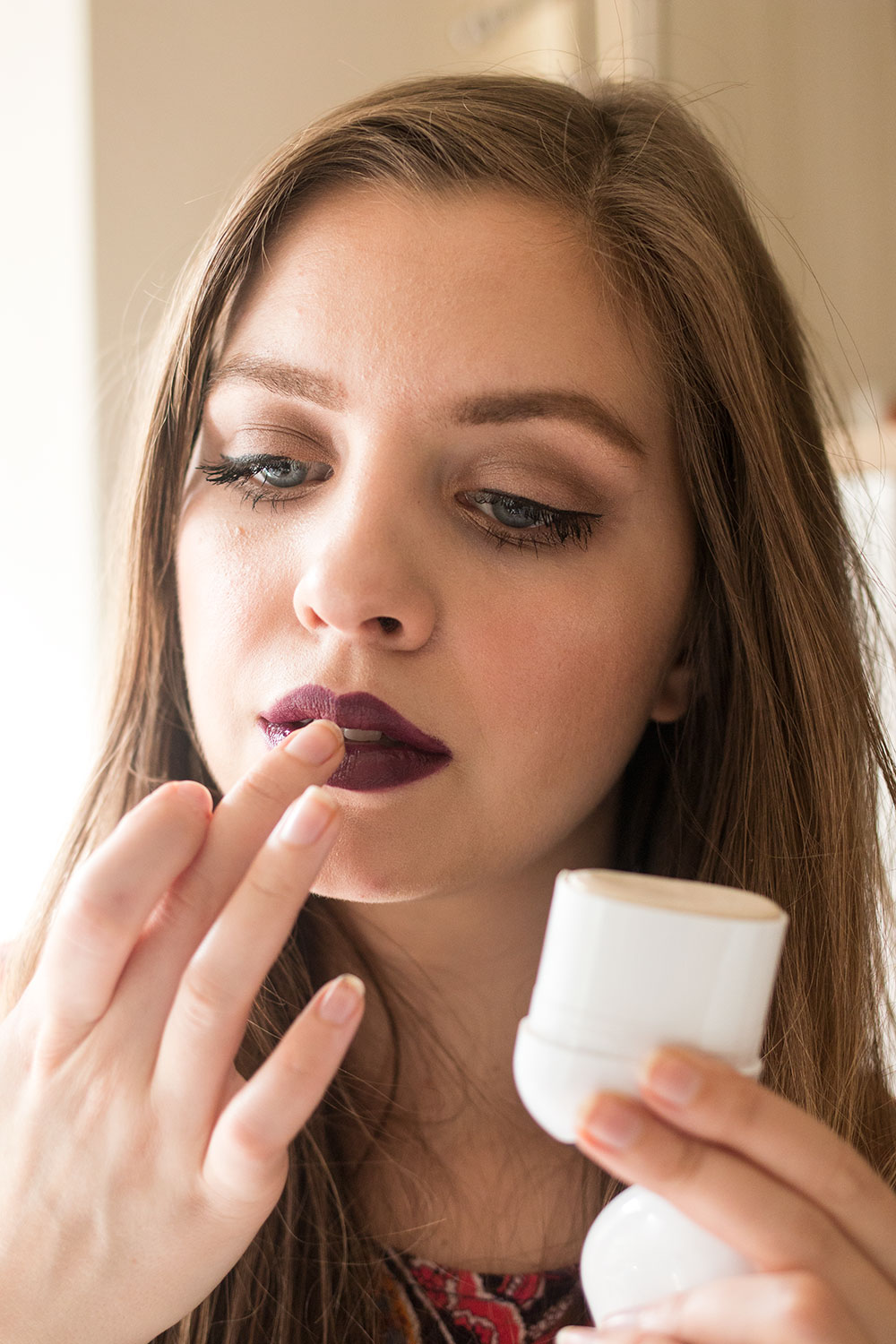 For the final step, I dabbed a bit of the Marc Jacobs Glow Stick onto the center of my lips to add to the glow of this overall look. I also dotted a bit on the tops of my cheekbones and set it with the highlighting powder found in the CT palette.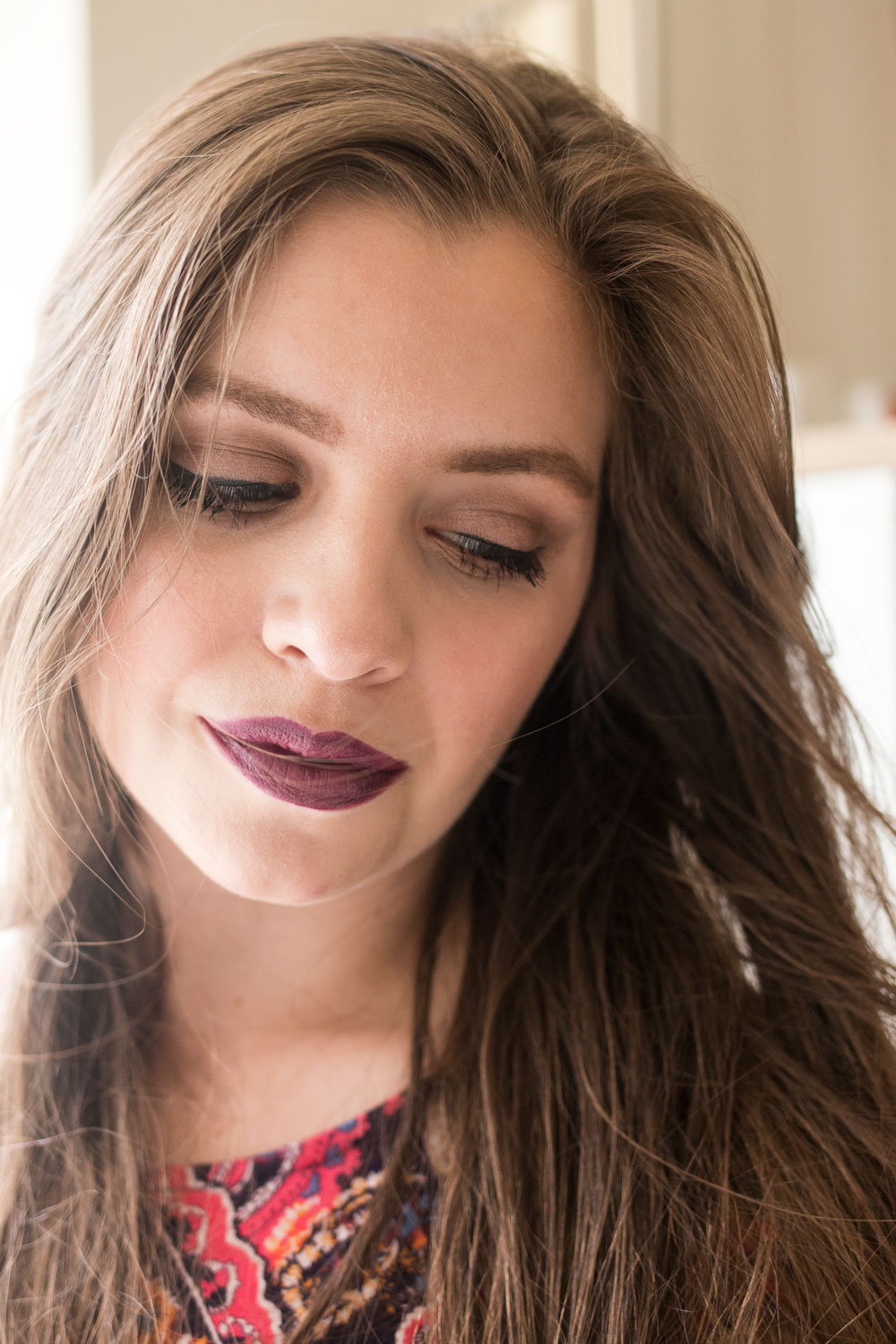 And that's it! With the help of just one palette, I was able to complete the majority of this look. I'm totally impressed with this all in one palette and highly recommend it. Fingers crossed Nordstrom and Charlotte Tilbury release more, or an alternative, soon! ;)
P.S. I saved a couple of Charlotte Tilbury products for you to win too. If you want to try the Charlotte Tilbury Color Chameleon Eyeshadow Pencil in Amethyst Aphrodisiac and a travel size of the Legendary Lashes Mascara (plus some other goodies!), be sure to enter below. This giveaway is open worldwide and will end on 8/22 at 11:59 pm PST.  Good luck!
Have you tried any makeup from Charlotte Tilbury? Any favorites you think I should try, or maybe a product you didn't love to avoid? Let me know if you'd like to see more reviews and tutorials with Charlotte Tilbury products in the comments!