Sponsored Post: This shop has been compensated by #CollectiveBias in partnership with Nautica. All opinions are my own. #NauticaforDad
My dad is the ultimate caregiver and a dedicated family man, and I'm super lucky to have him. I know that sounds a little out of the ordinary since we typically identify our mothers as a caregiver, but my dad dedicated himself to the care of his entire family.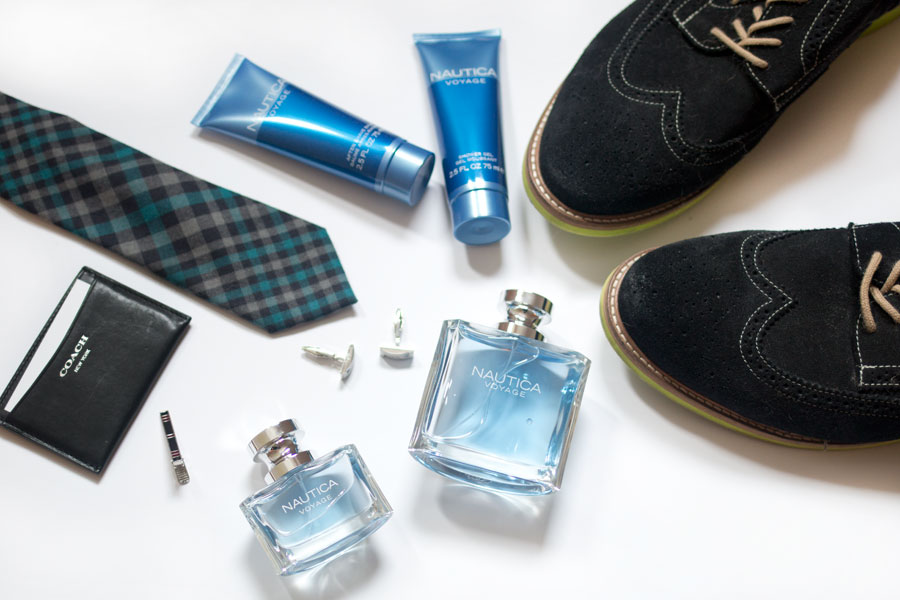 Growing up, my parents had a unique lifestyle compared to my other friends' parents. In the morning, my parents typically didn't wake up and go to work. My dad didn't put on a suit and tie and go off to his job in corporate America. My dad stayed home and for most of my life was a caregiver to my grandparents.
It all started in the 80s before I was born when my dad got into the grocery business with his father. My dad worked his way up in the grocery store that his father owned, and eventually was promoted to manager, and then partner. Many years later, that little grocery store was approached by a bigger grocery store corporation (think like Safeway) and was bought out. My dad retired at 32.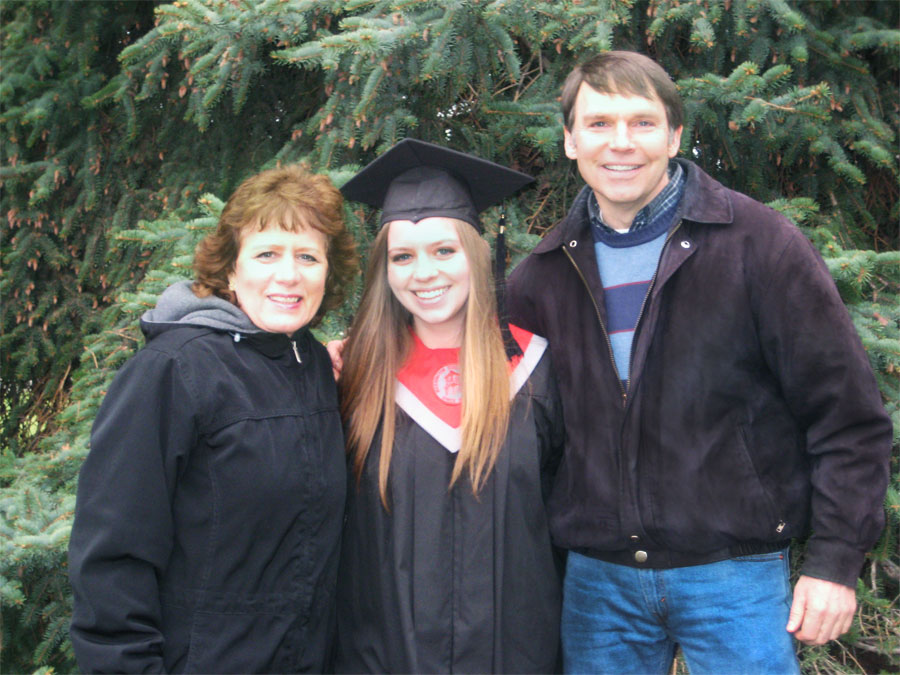 Please excuse the poor photo quality… this is pre-DSLR. ;)
To sustain our family, my dad dove into finances and investments and learned to strategically invest money in stocks and mutual funds. My dad isn't a huge risk taker – so he conservatively invested (and still invests) in companies that have promise and research to back it up. Years later, my grandfather had a massive stroke after a routine heart procedure that rendered him unable to walk, talk, and do most things for himself. My grandma was elderly herself and had a hard time being able to get around to take care of the home, garden, finances, and transportation to all of the doctors and physical therapy appointments. My dad stepped in to help. Almost every afternoon after my dad watched all of his investment and business shows, he'd "work" a short shift helping my grandparents.
The thing that my dad often forgot, it seemed, was to "invest" in himself. As I've gotten older and been able to, I try to treat my dad to things that he would never do for himself. His favorite present the last few years has been the "gift" of steak at the Metropolitan Grill in Seattle, which I try to treat to for birthdays and Christmas.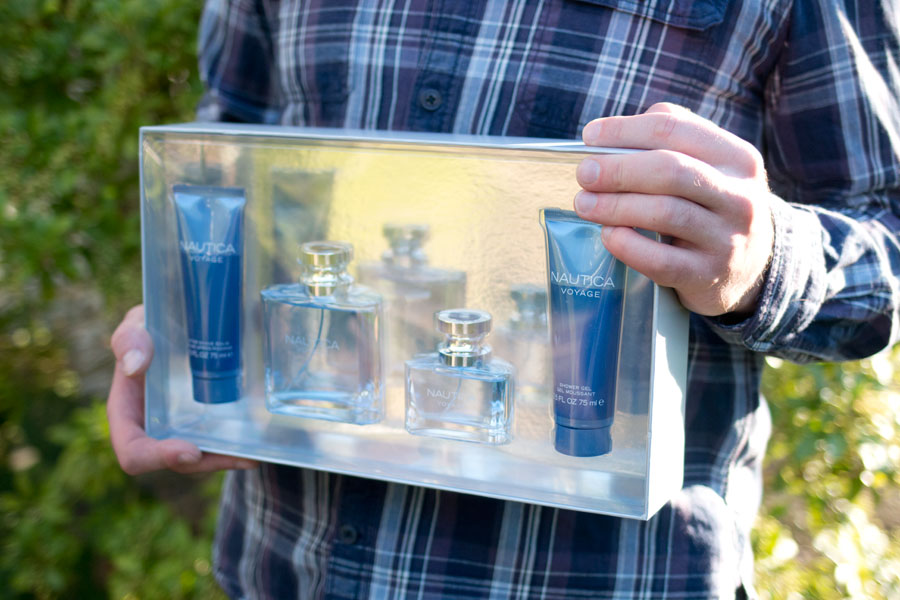 This year for Father's Day, I wanted to get my dad something I knew he'd love. A few months ago, I saw Nautica was introducing a new cologne, which instantly sparked memories from childhood. My dad is extremely picky, and one of the few splurges he allowed himself was a bottle of Nautica cologne. He's quite thrifty, so when he ran low instead of buying the real stuff, he bought an "inspired by" scent at the drugstore. (This was before we had the Internet… it was much harder to find discounted Cologne then!) I thought to treat my dad to the "real" thing for Father's Day would be a fun way to commemorate the holiday, and Macy's had me covered. My dad can even rest assured that I got a deal – it is priced at $65 for four pieces – 3.4 oz EDT, 1 oz EDT, after shave balm, and shower gel!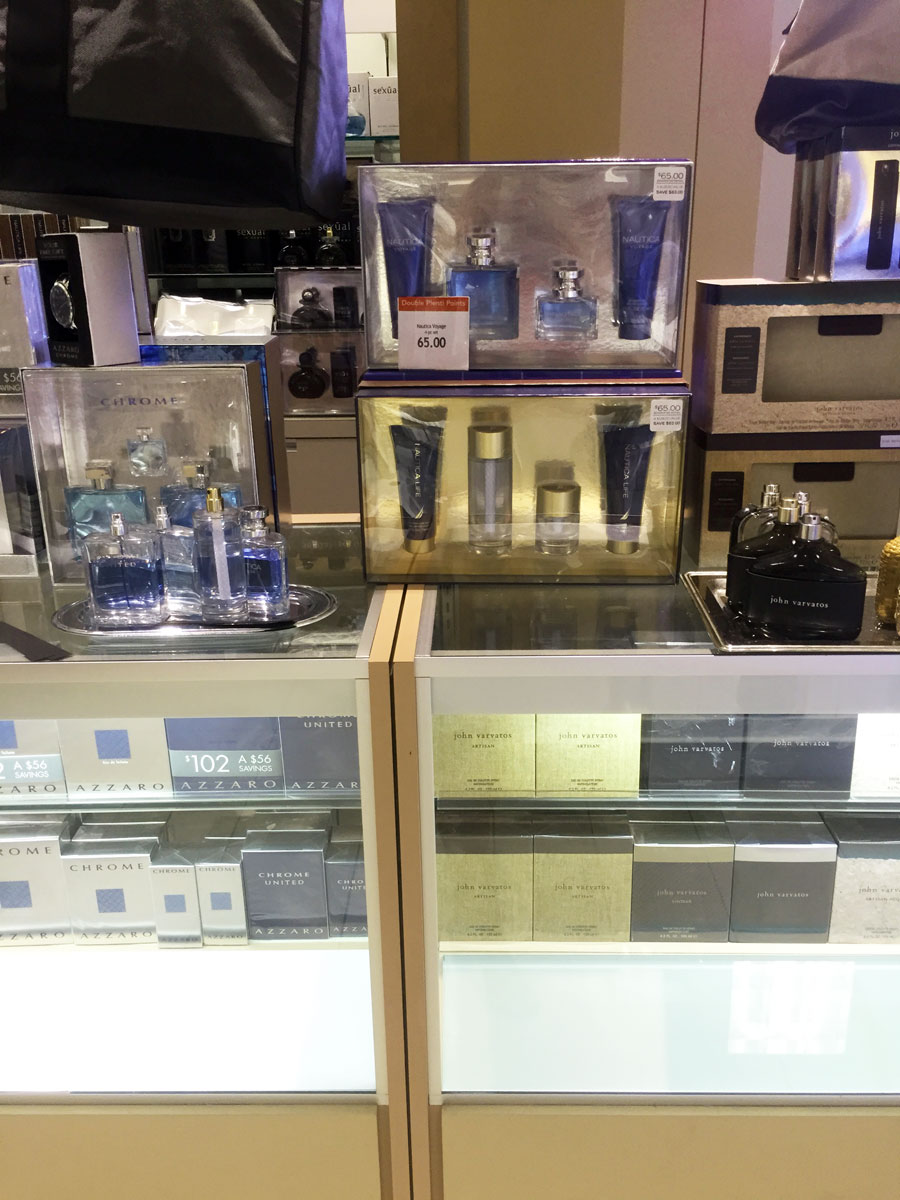 I was so glad to find this Nautica Voyage set conveniently located at my local Macy's fragrance counter, sitting right on display so I could easily grab it and be on my way! The scent is very clean – it reminds me of something that I just can't put my finger on, but I'd say it's like a fresh citrusy soap. I think even the most discerning man would approve!
And if you want to treat Dad to an awesome present for Father's Day, get yourself entered below! Nautica is giving away some amazing prizes:
– 1 Grand Prize Winner will win a $4,000 Cruise Vacation Package
– 5 Second Place Winners will win a Nautica Men's Fragrance Gift Package
Don't forget to show them some love on Facebook, Twitter, and Instagram too! (Please note: Winners must be 18+ and reside in the US. Good luck!)
On Father's Day, I always like to thank my dad for being so caring and kind. He taught me the value of a dollar, how to save my money, and how to treat other people as I'd like to be treated. I can't thank my dad enough for that.
How are you celebrating your father this Father's Day? Would you give the gift of Nautica Voyage?